zanl188 wrote:

Does Boeing build a new fatigue test rig for every new aircraft? Or is it reconfigured and reused?
The last fatigue test rig was used 10 years ago for the 787. AFAIK the 777-X rig structure is a new built, see below.
The hydraulic actuators and control system could be (partly) re-used.
787 fatigue testing in 2009, KPAE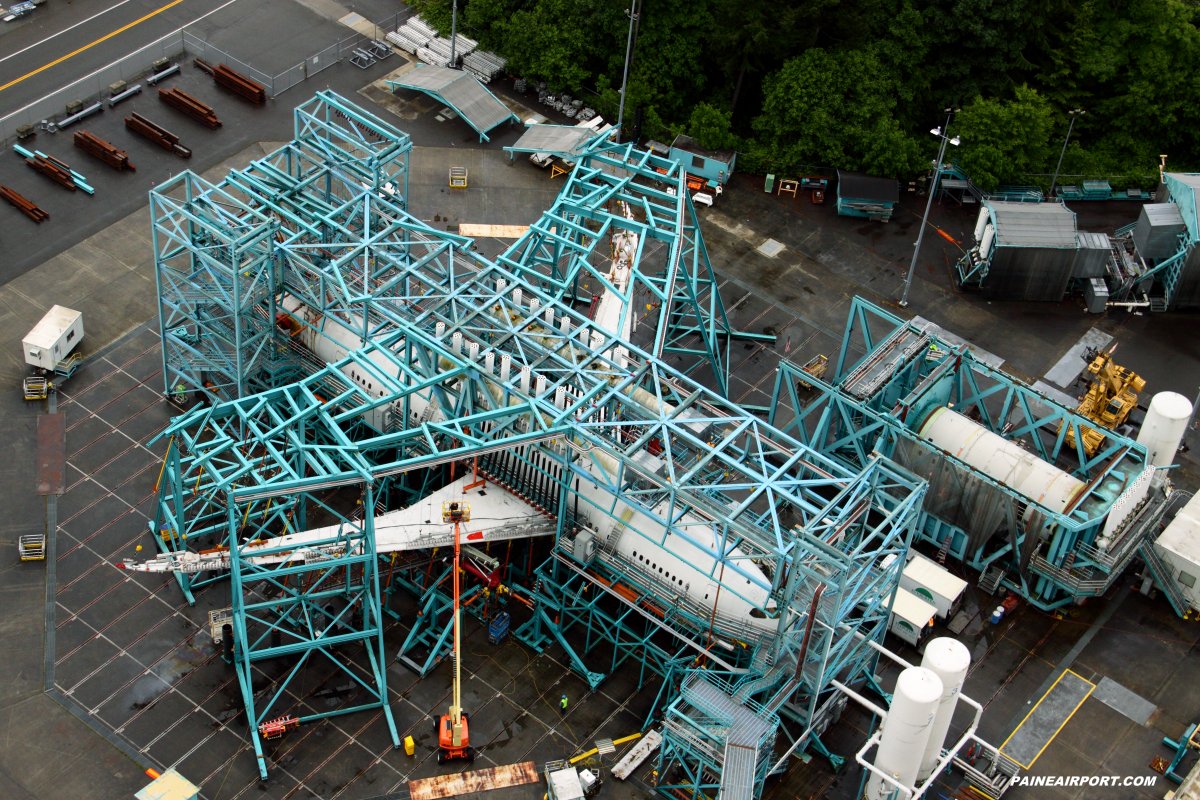 Original uploaded by Matt Cawby at twitter, see :
https://twitter.com/mattcawby/status/11 ... 9895434241