Brickell305 wrote:

It's strange to me that they feel the need to discount BGI. Yes, technically it's a new route but BGI has been served by BW from KIN for damn near forever. It's not like it's an unknown destination from either end. It's just making nonstop a route that with a relatively recent change required at least one stop.caribny wrote:
There is a market but a very thin market, one that does not require an extra 300 seats per week. I see where they are working with the local Travel Agents to promote each destination.
Rmjhjr wrote:

Well, Eurowings I am at least hoping will sort out their DUS switch after shifting from Cologne and ending Munich (Munich route slash is not limited to Jamaica btw; they seem to have consolidated their long-haul to just DUS, but then that has reverted us to being seasonal after committing Cologne to year-round.. Sighhh).Pity that Aeroflot doesn't seem interested to kick Nordwind while they are down and take the route. Lol.Europe is just in a lil bit of a mess now; let's hope some semblance of normalcy will be restored from there to us.
Luckily the increase in seats from North America will offset the loss of seats from Europe this summer.
This summer there will be no Eurowings and Evelop.
caribny wrote:

The evening departure to KIN is also not traditional for this route.
They really can't do much with the schedule as it is based on aircraft availability.
--------------------------------------------------------------
Inter-Caribbean will expand their domestic operations in Jamaica by launching flights between MBJ and Flemings Airport.
InterCaribbean Airways is pleased to announce the launch of new domestic flights within Jamaica with introduction of flights from Montego Bay to Ocho Rios. Service to start on July 9th 2019. Get there as quick as James Bond aboard JY007. Book now at interCaribbean.com, call us, visit us at the airport or visit your favorite travel agent.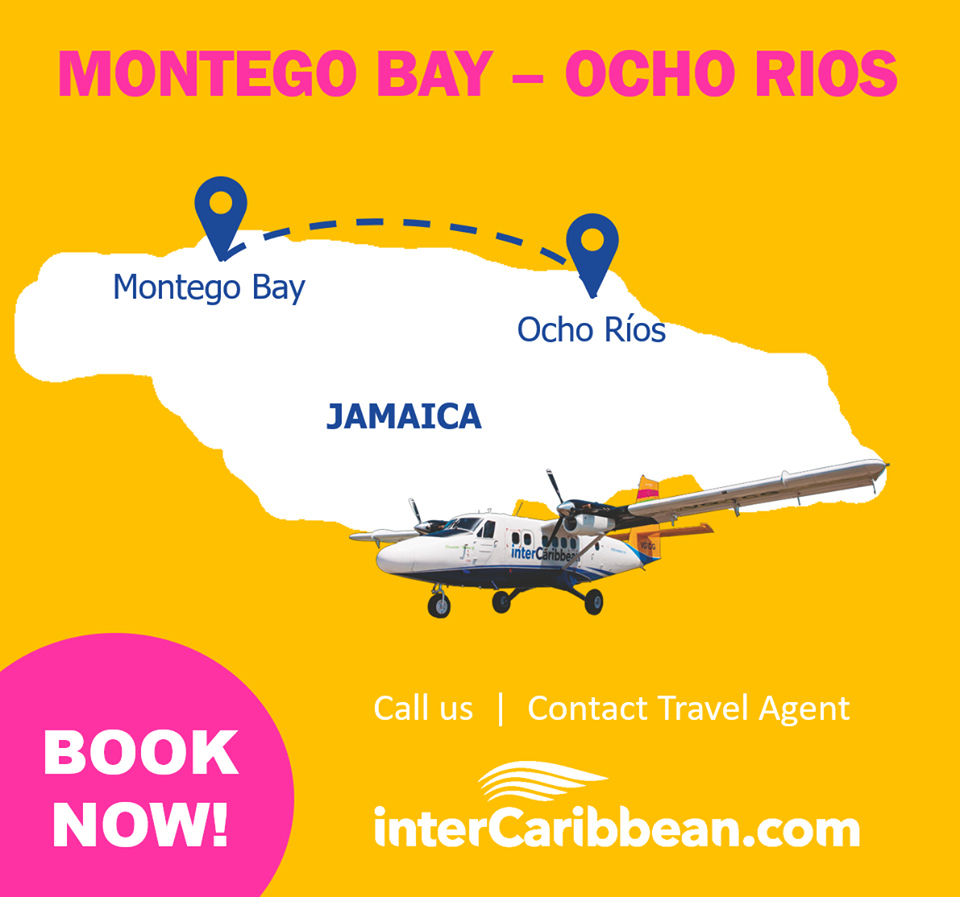 Also local businessman Howard Levy will enter the domestic aviation market.
Scheduled domestic flights are to return to Jamaica nearly 14 years after Air Jamaica Express ceased operations in October 2005.
This was announced on Tuesday by Transport and Mining Minister, Robert Montague, during his contribution to the 2019-2020 Sectoral Debate in the House of Representatives.
Beginning June 15, Jamaican businessman, Howard Levy, who owns an airline, is to offer flights to the registered aerodromes on the island.
And Lyndon Gardiner, who is from the Turks and Caicos Islands, who also owns an airline, is said to have started as of Tuesday, to offer domestic flights in Jamaica on his web page, and is set to start flying on July 9.
Montague said both Levy and Gardiner have indicated that they intend to move from offering domestic flights in Jamaica to eventually serve on a wider scale to the Northern Caribbean, Mexico and Florida.

http://www.loopjamaica.com/content/sche ... s-montague