Bombardier and Embraer decided it's in their interest to join the bigger OE's Airbus and Boeing
Mitisubishi has been going alone on the so far, competing mainly with Embraer E2-jets, up to 90-100 seats.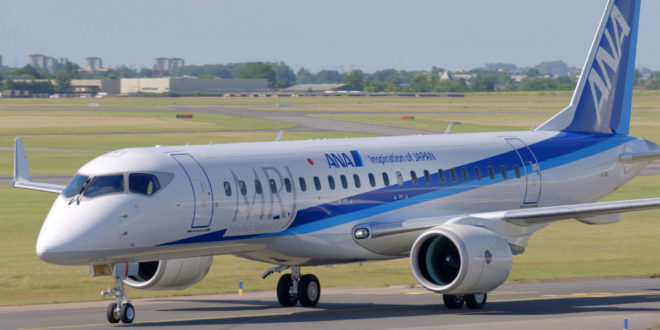 The program was significantly delayed for modifications & a law suits on IP with BBD is going on as we speak.
Possible customers will be focussed on solid aftermarket support from day 1. Specially day 1. Decade old orders from Trans States Holdings and SkyWest totally dominate the order book.
https://en.wikipedia.org/wiki/Mitsubishi_Regional_Jet#Orders
But Skywest holds big BBD / Embraer fleets & orders.
Mitsubishi had to do big extra investments lately. It very well might be a good aircraft. Might joining the Airbus-BBD alliance be an option? The MRJ seem to fit nicely under the A220 and the CRJ's seems to be out of favor. Joining up with BBD aftermarket network and plugging into Airbus sales network could help.
Alone is alone and the MRJ program could use some support / long term stability it seems.
https://asia.nikkei.com/Business/Business-Trends/Boeing-and-Airbus-small-jet-entries-pose-risk-to-Mitsubishi