Revealed: Artist impression drawings of proposed MetroLink stations across Dublin city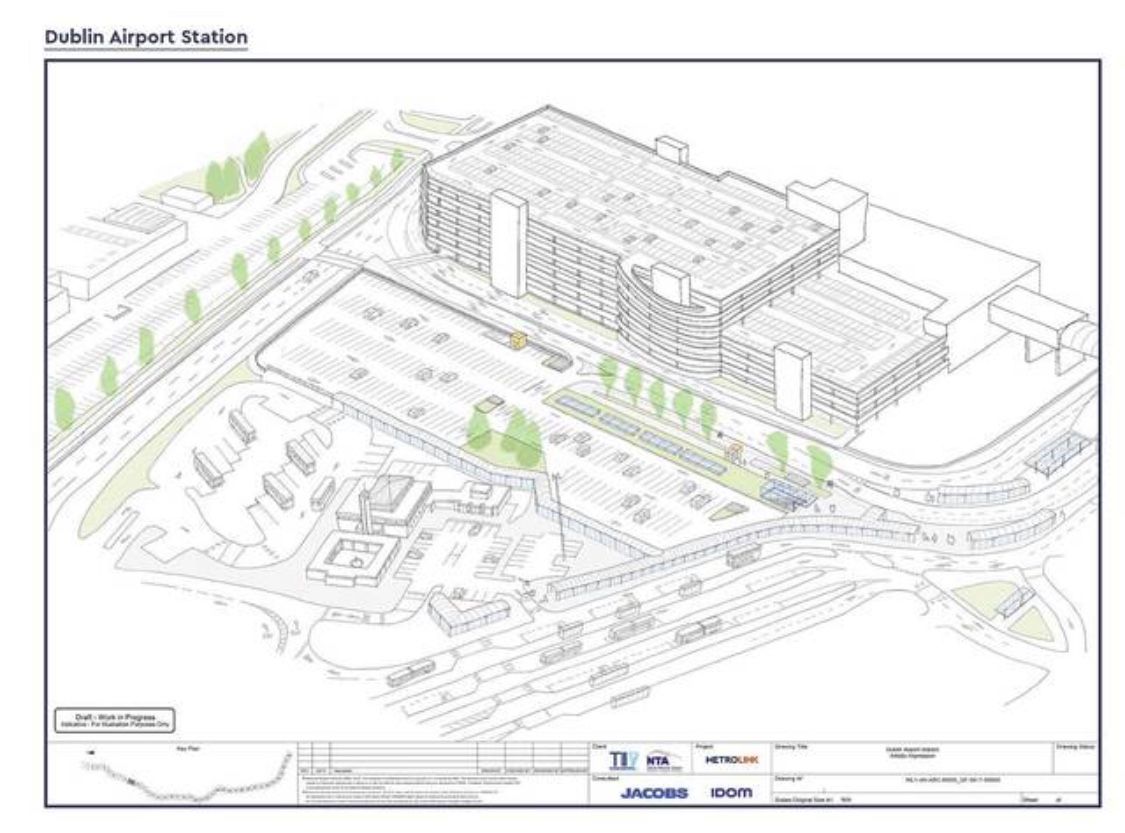 Graeme McQueen, head of communications at Dublin Chamber told Independent.ie that it was good to see further detail emerging about the project, particularly around where the station entry points will be located.
"We'd like to see more detail published about the stop at Dublin Airport - one of the most important stops on the line," he said.
"We flagged in our submission last year that the stop location at the Airport is quite a distance from the two terminals.
"The drawings don't show how people will move from the terminal buildings to the metro stop.
"Ideally we'd like to see some kind of underground access or a covered overground route. We look forward to seeing more detail on this in due course.
www.independent.ie/irish-news/revealed- ... 26811.html