Irish airports saw 6% increase in passenger numbers
A total of 36.5 million passengers passed through the main Irish airports last year, an increase of 6.1% over the previous year.
New figures from the Central Statistics Office show that passenger numbers increased last year in Cork, Dublin, Kerry, Knock and Shannon airports.
But passenger numbers decreased in airports in Connemara in Galway and Inishmore in Donegal.
The CSO said the five main airports accounted for 99.8% of all air passenger numbers, while Dublin airport accounted for 85.6% of all air passengers carried in 2018.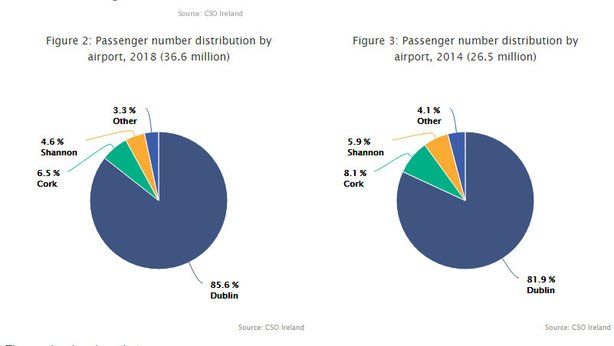 www.rte.ie/news/business/2019/0418/1043 ... tatistics/