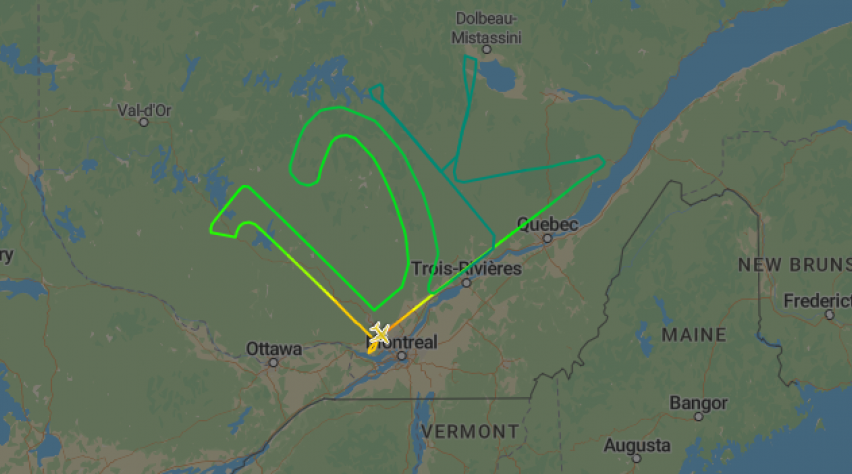 MIRABEL - To celebrate that the 12,000th Airbus will be delivered this month, the manufacturer had an A220-100 fly in a special pattern at the factory in Mirabel, Canada.

During the nearly four-hour flight, the pilots "wrote" the numbers and letter "12K" (the abbreviation of 12,000) with their escape route. The aircraft that was used for this is also the twelfth Airbus A220 for Delta Air Lines.

It is not known whether this is actually the 12,000th aircraft. The most recently published Airbus order book states that 11,995 aircraft were delivered on 30 April. Of these, 10,926 are still operational.

Best year ever
In terms of deliveries, 2019 will probably be the best year ever for Airbus, with an expected 880 to 890 aircraft. This is partly because the manufacturer increases the production pace of the A320 and A330neo.

Regarding the number of orders, the picture is slightly less rosy: in four months, the order book has already shrunk with around 300 devices, since there are hardly any new orders. But Airbus still has work for eight years, so that's no big deal.
Source
That is amazing: out of the11,995 aircraft delivered, 10,926 are still operation? Can't believe that.