(Previous CRJ topics closed by Mod, advised to start new)
The CRJ has been a big success over the last 25 years. Shaping an industry. 1500 CRJ's are flying around globally, representing a significant after market.
Photo Nino Buda
Over the last decade BBD put all it's eggs in the CSeries basket & Embraer took over as market leader 70-100 seats with the E175 & E190. Now everybody is looking what will happen. The CRJ is still a modern aircraft, more than 3000 people work on the CRJ production line.
https://www.mro-network.com/airframe/fitting-crj-restructured-bombardier
The E175E2 seems to have become (way) too heavy to meet scope clause limitations and the MRJ is everything but established / low risk.
GE used to dominate the regional jet market, their CF34's powering both the CRJ's and E-jets. Pratt is now on the A220s, -E2s and MRJs. GE Aviation developed a "mini LEAP", the Passport engines. Those entirely new engines are now in service on the Global large business jets, but need scale, applications and ROI. There must be some incentive at GE Aviation, to not be get wiped out the coming 10-15 years in this segment.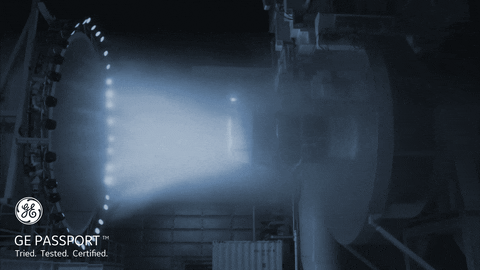 Bombardier seems to have adopted a strategy leaving civil aviation. It seems they (succesfully) sold off the Cseries. The Ireland Shorts plant will follow. Would there be any market party interested in taking over & NEO'ing the CRJ? Quebec & GE would be supportive I guess.. Thousands of jobs are on the line..
The CRJ700 & 900 received NG upgrades around 2012. They are cramped & luggage haters, but light and efficient and would meet 76 seat 39t scope clauses, even re-engined / stretched.