At 11:39 AM today, UX's EC-JQG landed at IGR from MAD via ASU, inaugurating this new flight and its third destination in Argentina. At 1:04 PM the A332 took off, non stop to Madrid. It's a triangular flight, operating MAD-ASU-IGR-MAD on Fridays and MAD-IGR-ASU-MAD on Mondays.
There are two changes ahead:
* On November, the equipment on the flight changes to a Boeing 787-8
* On June 2020, the ASU stop will be dropped and the flight will operate via MVD, operating MAD-MVD-IGR-MAD on Fridays and MAD-IGR-MVD-MAD on Mondays.
UX operates daily to EZE, 4x w to COR and 2x w to IGR. COR will be increased to 6x w in the 2020 summer.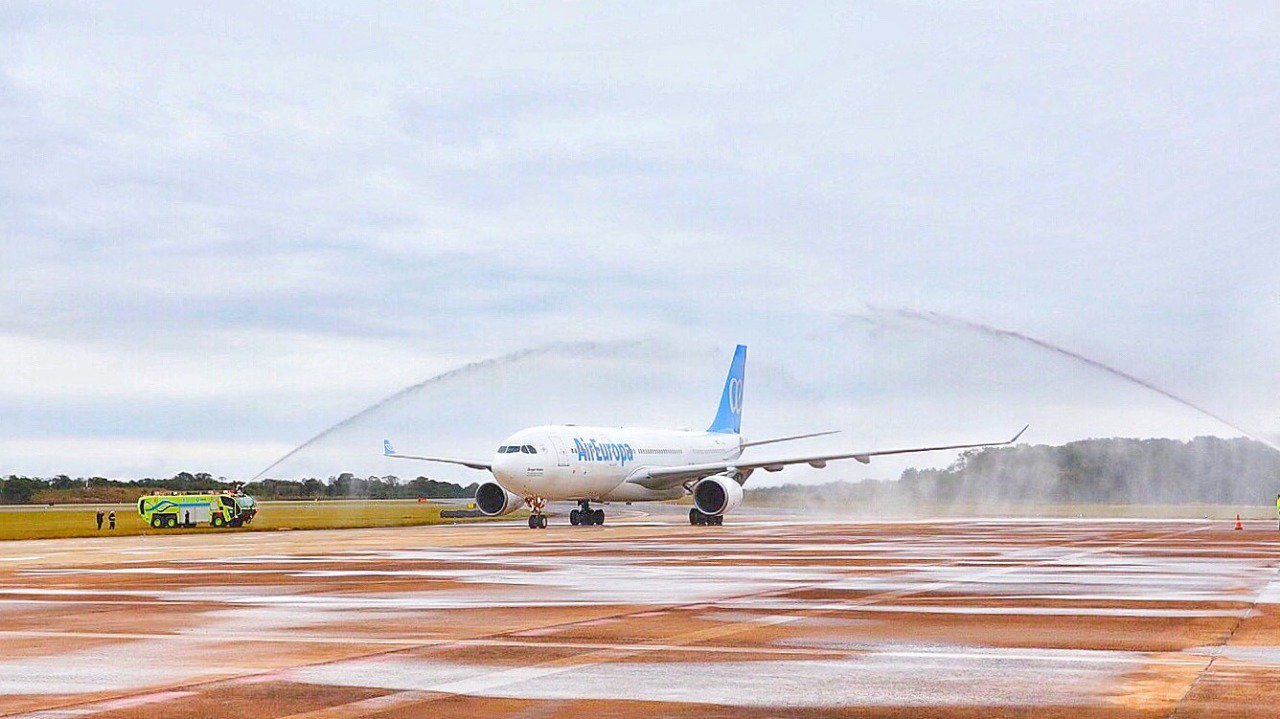 Photo via ANAC Argentina