Textron Aviation
have mated the wings on the fuselage of their first
SkyCourier
prototype.....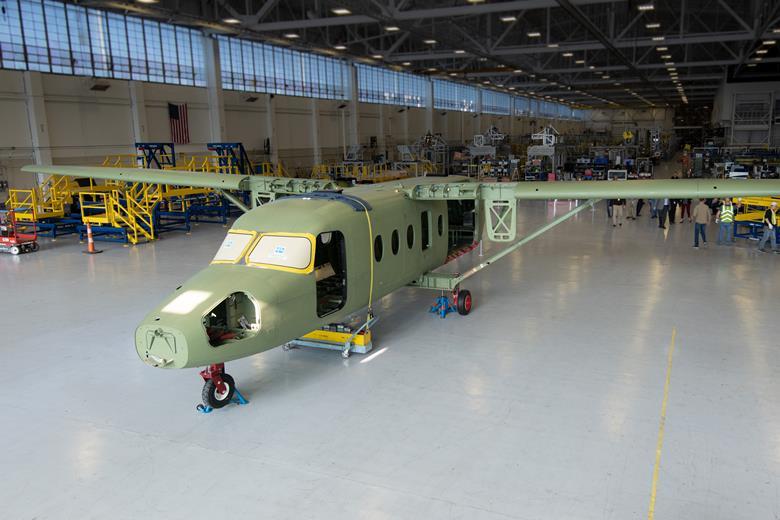 https://d3lcr32v2pp4l1.cloudfront.net/P ... 368004.jpg
https://www.flightglobal.com/business-a ... 96.article
Quote:
"Textron Aviation has mated the wings to the fuselage of the first Cessna SkyCourier twin-engined turboprop in what it describes as a 'key milestone in the development of the clean-sheet aircraft'. First flight is pegged for 2020.

Textron says SkyCourier development is 'progressing considerably', with the assembly of the prototype and additional five flight and ground test articles. 'Landing gear testing continues, as well as avionics ground testing,' it adds.

Powered by Pratt & Whitney Canada PT6A-65SC-turboprops, the SkyCourier will be offered in various configurations including freighter, passenger or combi - all based on a 'common platform' with a 2,720kh (6,000lb) payload.

In its freighter configuration, the high-wing SkyCourier is designed to accommodate three standard air cargo containers (LD3), with a 2.21m-wide outward-opening door for easy loading and unloading.

The passenger variant carries up to 19 people, while the combi version is capable of carrying both cargo and nine passengers."
As the only new, clean-sheet 19-seat turboprop in development, this has the makings of an economical all-around workhorse in addition to its main cargo role. Could be in demand for a lot of places. Clear, full-screen video a bonus.