I saw this post on Twitter of a JAL TU114 from the 1960s.
https://twitter.com/sovietvisuals/statu ... 08/photo/1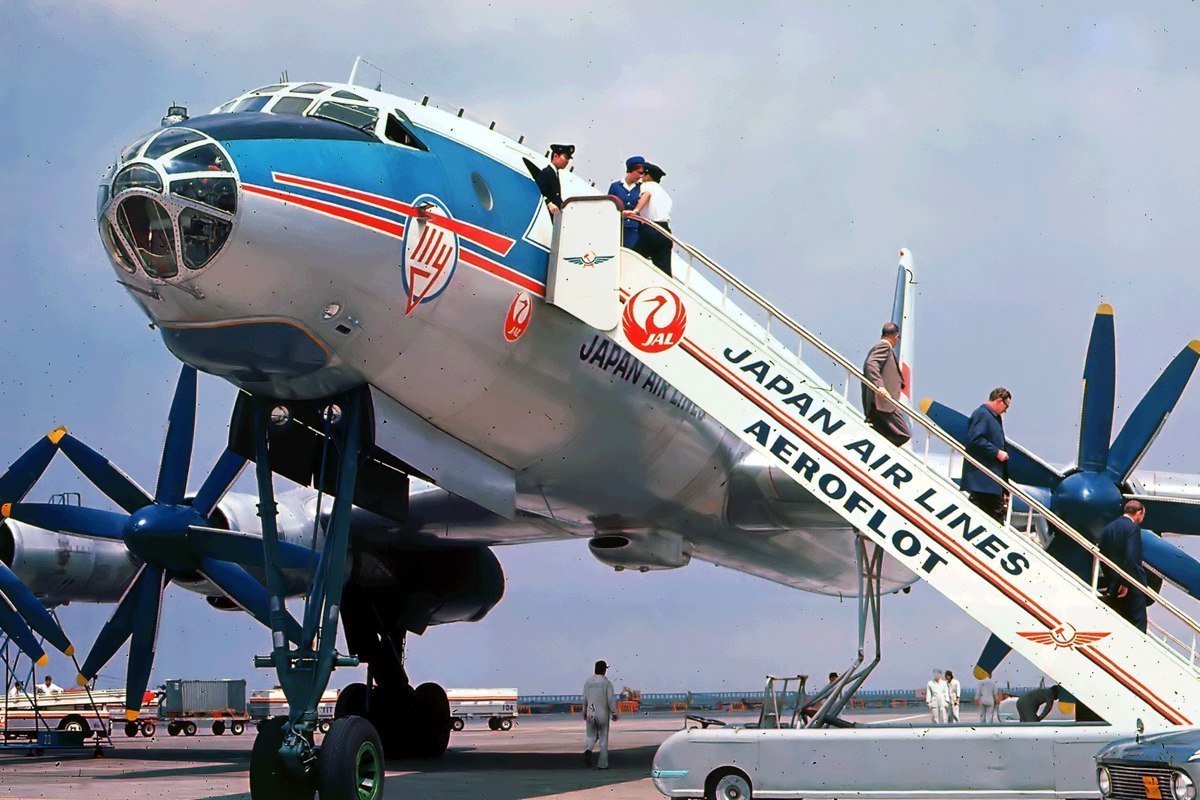 The story according to Wikipedia:
"For the Moscow–Tokyo route, Japan Air Lines made an agreement with Aeroflot to use the Tu-114. The flight crew included one JAL member, and the cabin crew consisted of five each from Aeroflot and JAL. The seating was changed to a two-class layout with 105 seats, and the aircraft livery included a small JAL logo and lettering on the forward fuselage. The first flight was on April 17, 1967. In 1969 the Moscow–Tokyo Tu-114 flights ended and the four involved planes converted back to the 200-seat domestic layout."
So why did JAL decide to do this instead of say using one of their DCs?
Was it because the JAL fleet was all American?
There has to be more background to this story. Anyone know?