AMAC Aerospace is preparing a Boeing BBJ 747-8 for refurbishment following the arrival of the privately-owned VIP widebody airliner at its Basel facility in mid-March.

The Swiss MRO provider says the project will involve updating the "whole interior" and installing the "very latest" in-flight entertainment system and Ka-Band connectivity. The contract, secured last year, also includes a 72-month maintenance check.

A timeframe for the BBJ 747-8's refurbishment and subsequent redelivery to its owner has not been disclosed.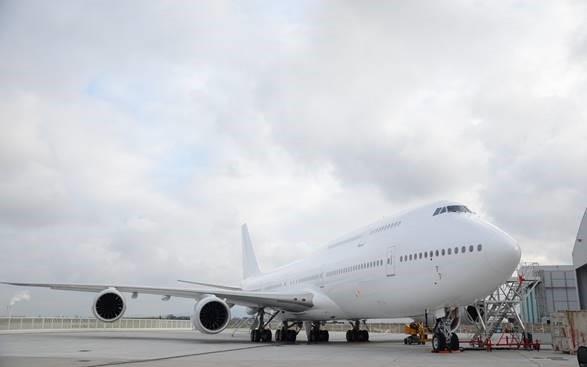 Link
Amazing, the Boeing 747-8BBJ feels new to me, but up for refurbishment already. Is this the first one, or have others undergo refurbishment yet?