Cathay Pacific has announced the retirement of the world's first Airbus A330, B-HLJ.
This was the first A330 prototype (MSN 12) which rolled out in October 1992 and had its first flight on November 2, 1992.
Eventually, the aircraft was delivered to Cathay Pacific in 1996 and transferred to its subsidiary Dragonair in 2013.
B-HLJ was ferried from Hong Kong to Taipei Taoyuan last Friday after completing 63,900 hours and 26,983 cycles of service with Cathay Pacific.
This aircraft was never repainted in the Cathay Dragon livery, and still features the Dragonair branding.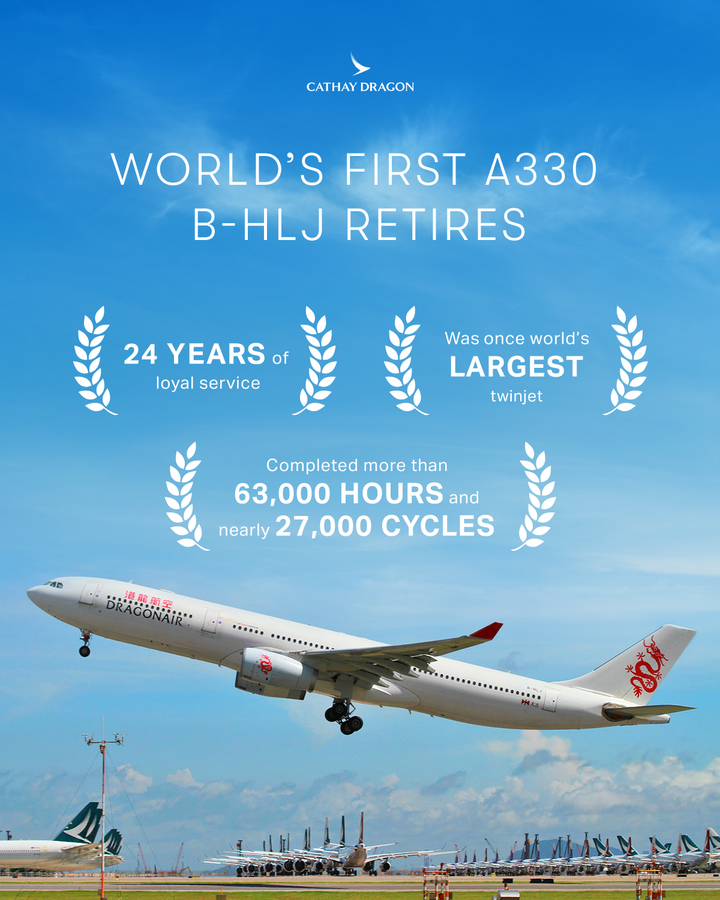 https://twitter.com/cathaypacific/statu ... 2757510144