Aerolineas Argentinas will be operating over the next few weeks a series of special flights between Argentina and Cyprus with the A330-200 242T MTOW. The purpose of the flights is to transport members of the Argentinian Armed Forces who perform functions in the United Nations Peacekeeping Mission (UNFICYP) on the island of Cyprus. Under normal circumstances, these folks and their families would fly commercial, something not possible under the present circumstances.
I believe this will be the longest nonstop pax-carrying flights with the A330-200: 6,635 nm.
AR 1920 Buenos Aires (EZE) Larnaca (LCA) 08:00 05:45 +1 (15h 45 mins)
AR 1921 Larnaca (LCA) Buenos Aires (EZE) 08:00 18:25 (16h 25 mins)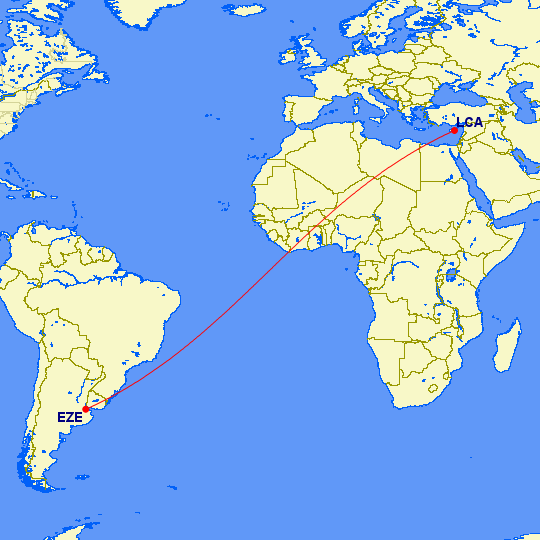 https://aviacionline.com/2020/08/este-l ... -a-chipre/
Prior to the pandemic, AR was operating the longest by distance A332 nonstop flight: EZE-FCO, Since April AR has also been operating EZE-AKL-PVG cargo flights. Although the EZE-AKL sector is only 5,580 nm, the A332 is only certified to ETOPS 270 and AR to ETOPS 180, so a longer, northern route had to be taken which resulted on a westbound flight time of almost 17 hours.