Report:
https://e.vnexpress.net/news/business/industries/vietnam-plans-further-expansion-to-hanoi-s-noi-bai-airport-4147257.html
As HAN is currently the centre of Vietnamese aviation, as well of being the main hub of the country's 2 biggest carriers: Vietnam Airlines and VietJet Air, and being the secodary hub for all other Vietnamese carriers including Pacific Airlines (owned by VN, former Jetstar Pacific), VASCO (VN's regional subsidiary) and the rising newbie Bamboo Airways.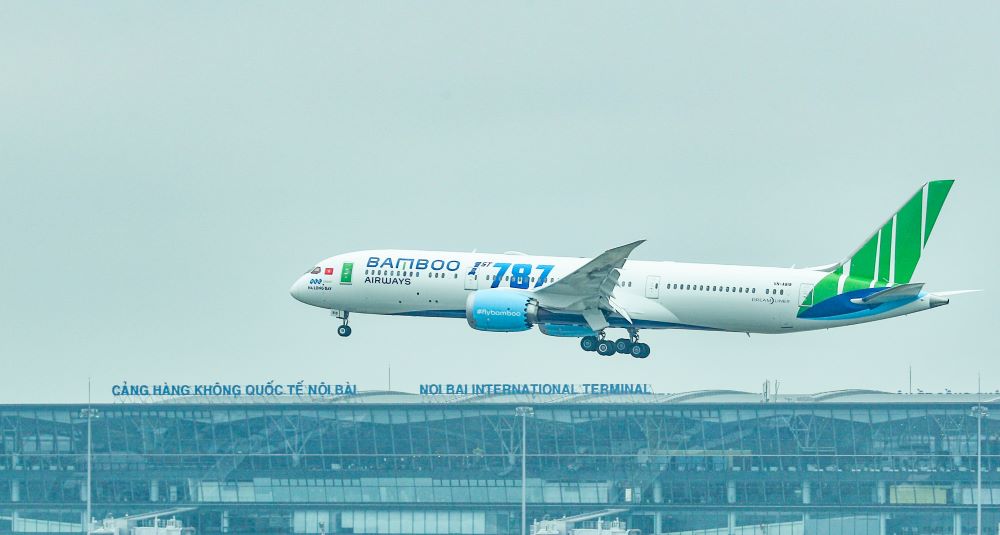 (c)
FLC
Similar to SGN (
which would be saved by the proposed Long Thành Int'l Airport
), HAN is being overloaded. That is while the Vietnam's gov has reccomended a plan to build at least one more runway and one more terminal for HAN in the next decades, and also suggested to build up to 2 more runways and terminals to meet the 2050 demand.
By 2030, the airport will have an estimated capacity of 63 million passengers and two million tons of cargo per year. To meet this need, the CAAV has proposed building a third runway south of Vo Nguyen Giap Street, 2,200 meters (7,200 feet) away from the existing runway 1B.

The airport's existing terminal T2 would be expanded to reach a capacity of 30-40 million passengers per year, and a new terminal T3 with a capacity of 30 million passengers per year would be built to the south.

By 2050, the CAAV estimates the airport to serve 100 million passengers and handle 5 million tons of cargo each year.

The airport's plans would therefore be adjusted with the additions of a fourth runway to the south as well as terminal T4 with an annual capacity of 25 million passengers at the site of the current terminal T1 and a new terminal T5 with a capacity of 25 million passengers, should the need arise.
The number of passengers and cargo passing through the Noi Bai Airport has been increasing by an average of 10 percent per year, with the airport receiving nearly 26 million passengers in 2018 and about 29 million passengers in 2019.

However, the airport is only designed to handle 25 million passengers per year, with the domestic terminal T1 having a capacity of 15 million and the international terminal T2 is servicing the remaining 10 million passengers per year.
How do you think about that? Neccessary? Or Vietnam just needs to direct HAN's traffic to nearby airport such as VDO and HPH, which are good and new airports with ability to hold large aircraft?