Hi everyone! I could see that there would be a lot of news to be updated for this growing market so I have decided to create a whole thread to make everything more convenient

Overall, Vietnam is now one of the healthiest aviation markets on Earth these days due to the rapid recovery of the domestic routes, and the perfect contain coronavirus inside Vietnam.
Unlike the Korean Republic or Thailand, there are not so many carriers in Vietnam so that the market competition is still pretty healthy here. Let's have a look at the major players:
The state-owned
Vietnam Airlines Group
- consisted of the flag carrier
Vietnam Airlines
(VN), the low-cost subsidiary
Pacific Airlines
(was known as Jetstar Pacific / Jetstar VN || BL), and the regional operator
Vietnam Air Service Company
(marketed as
VASCO
|| 0V). This group overall has been dominated the Vietnamese market for decades, however, its individual members couldn't. VN and BL are facing and losing the competition with the private-owned ULCC Vietjet, while VASCO is facing gigantic pressure as its monopolism on the regional market is being risked by Bamboo's new fleet of E195s.
The
private-owned carriers
in Vietnam are having good business. The ULCC
Vietjet Air
(VJ) scored no loss in 2020 despite the pandemic, currently owning the biggest market stake in Vietnam (bigger than VN) and definitely winning over the game with its direct rival BL. VJ is having hundreds of A321neo and 737 MAX on order, easy to become the biggest single carrier in terms of fleet size and market share in the country. On the other hand, the "hybrid" (more like full-service) carrier, the newbie
Bamboo Airways
(QH) is also having a good time, with an ambitious plan with a sizeable fleet, especially with its fleet of 3+1 B789 and ordered 10 of the type.
Not to mention the latest newbie going the debut on the stage, the latest
Vietravel Airlines
(VU) eyes the charter and the leisure market, with the LCC-similar strategy:
(c)
Brian Buckley
There are also a lot of facilities investment around Vietnam, not to mentioning the SGN T3 project and especially, the masterplan of Long Thành International Airport (
viewtopic.php?f=3&t=1450479
):
(c)
Hà Nội Mới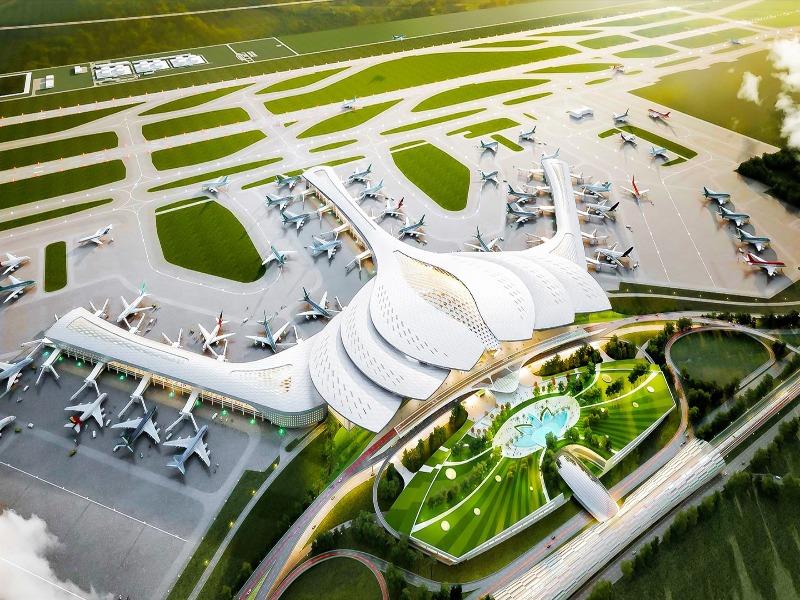 (c)
PLO
Have fun to discuss everything here