wjcandee wrote:

Looks like Maersk is expanding Star Air to fly Maersk-organic freight brokered in part by its recently-acquired Senator forwarding company. They're adding 3 767-300s, leased from CAM, in 2022.

The article makes a snide comment about Star Air's 767-200BDSFs (12 of them), calling them "very-elderly".

Obviously, they know nothing about the reliability of 767-200s. Line Number 6, operated by ABX Air, flies almost daily, with excellent reliability. Some of the Star Air 762s have line numbers in the 500s! Spring chickens, they!

Star Air has, however, used its 767-200s a lot like ABX Air. GECAS leased and converted at IAI some ex-DL 762s about the same time that ABX Air did originally, and leased them to Star Air. Line Numbers 36 and 37 among them. In fact, although they are GECAS aircraft, ATSG (AMES) has done heavy work on those two (being experts in vintage 762BDSFs), and replaced the aft pressure bulkhead on at least one of them (and maybe both) in 2019. Recently, CAM leased Star Air a 762 that came back from a CAM lease to West Air Sweden. So Star Air has the same kind of affinity for these beauties that ATSG does.

https://theloadstar.com/maersk-confirms ... f-senator/
Also adding 2 777Fs:
Welcome, @Maersk, to the 777 Freighter program.

Congratulations on your purchase of two new 777 Freighters to be operated by Star Air, building on its all-Boeing 767 fleet.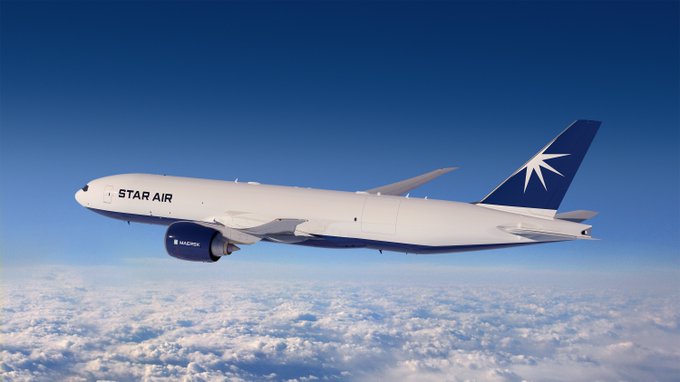 Ref:
https://twitter.com/BoeingAirplanes/sta ... 5647239176