AF/KLM: "We have told Airbus for a long time that we would be very interested in a stretched A220 as an A320 replacement, but discussions are preliminary so far," said Ben Smith, CEO of the Air France/KLM group, in Paris.

Airbus CCO Christian Scherer "It's not a question of if, but when a stretched A220 will become the successor of our narrowbody A320 family, these plans have existed since Bombardier started initial designs for the CSeries" – the aircraft's original branding before Airbus took over the program in 2017.

Scherer estimates the stretch might happen in a time frame of about five years. While the A220-300 can transport up to 160 passengers in a dense layout, a stretched version would add six rows of seats, extending capacity to close to 200 seats in a one-class layout or about 180 in a two-class configuration.
https://www.airlineratings.com/news/air ... lace-a320/
I seems the A220 already proves successful in replacing 737-700 and A319 as preferred options in the market. Markets like Europe are relatively short haul, 3 hours covers almost everything. On top of that, there are A321's, A320s, MAX's all around if a airlines need more capacity-range for routes.
Main constrain for A220 market penetration remains: availability / production rates. Airbus is aggressive pushing, investing to realize rate 14 in 2025 years, up from 5 a month today.
I assume there always will be thousands of A320NEOs and the A321NEO keeps growing marketshare. But A319NEO continuity looks bleak, this now also seems to be the case for the A220-100..
keesje
As discussed elsewhere (
https://leehamnews.com/2021/09/28/airbu ... cut-costs/
) an A320.5 might replace A320 as center point in the NB portfolio. That would mean the A320 becoming the smallest A320 family option on offer.
Scherer's A220300 (and A220-500) seatcount numbers seem optimistics compared with what we see in operation, but A220-300's at 145 seats and possible A220-500s at 165-170 seats, seem realistic. Also far as the qoute "replacing the A320 family" is probably a translation error. However if an airline already committed to A321s, (as many have) an expanded A220 family could probably replace aging 737-700, 737-800, A319, A320 fleets for some (not all) airlines.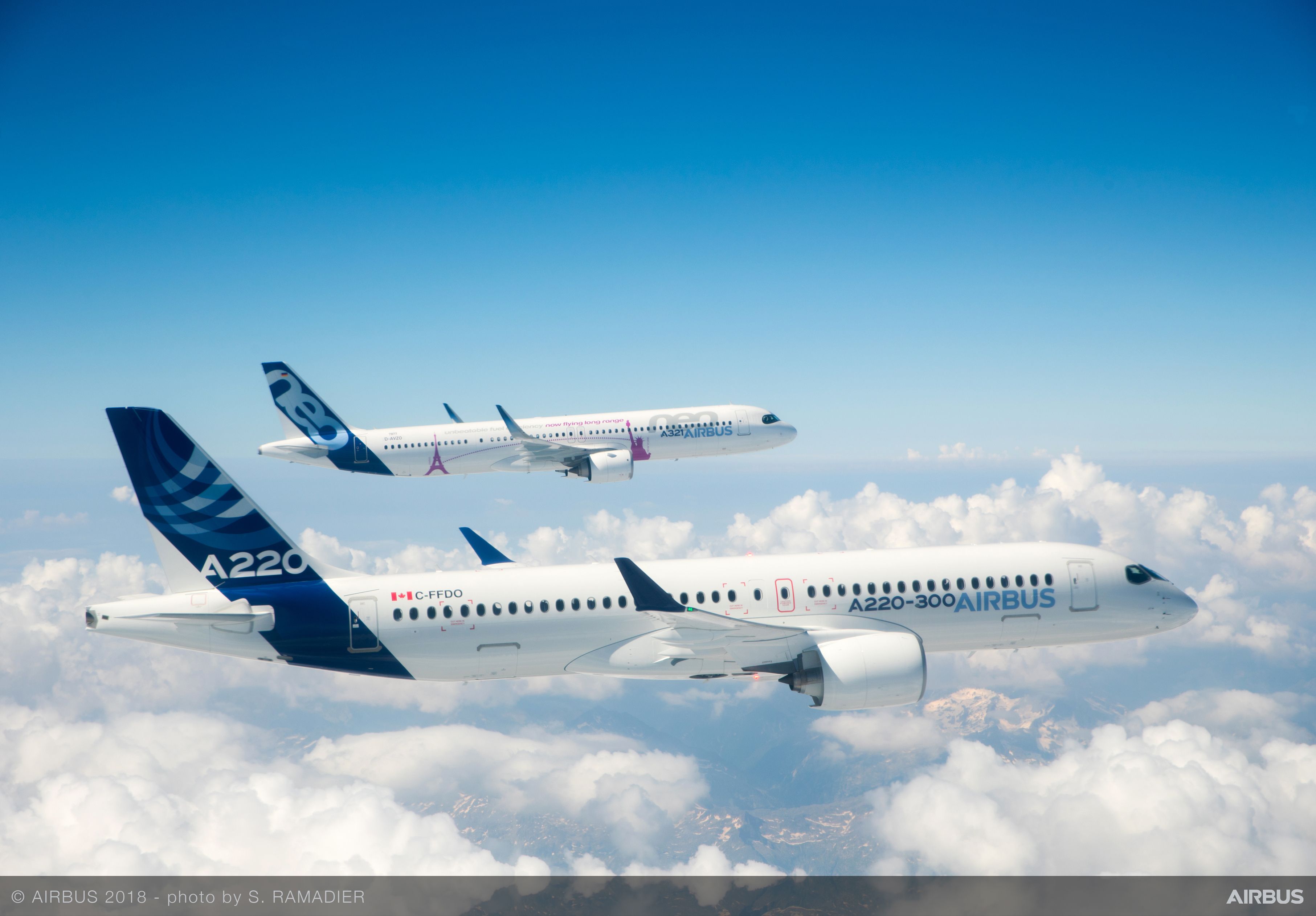 Airbus
It would basically mean Airbus bumping up both the A220 and A320 family variants, meeting changed market requirements. Scherer is mentioning 2026.