ICAO Council gave final approval for the establishment of the Doha Flight Information Region giving Qatar sovereignty of its airspace and control of traffic over portions of the Gulf previously managed by Bahrain and Iran.
The GCC blockade starting in 2017 (which ICAO found was a breach of the Chicago Convention) pushed Qatar to formally request ICAO establishment of the Doha FIR as its upper airspace fell entirely under Bahrain FIR.
The phased transition will see Qatar fully take over its new blocks of airspace by 2024.
https://www.dohanews.co/qatar-airspace- ... n-history/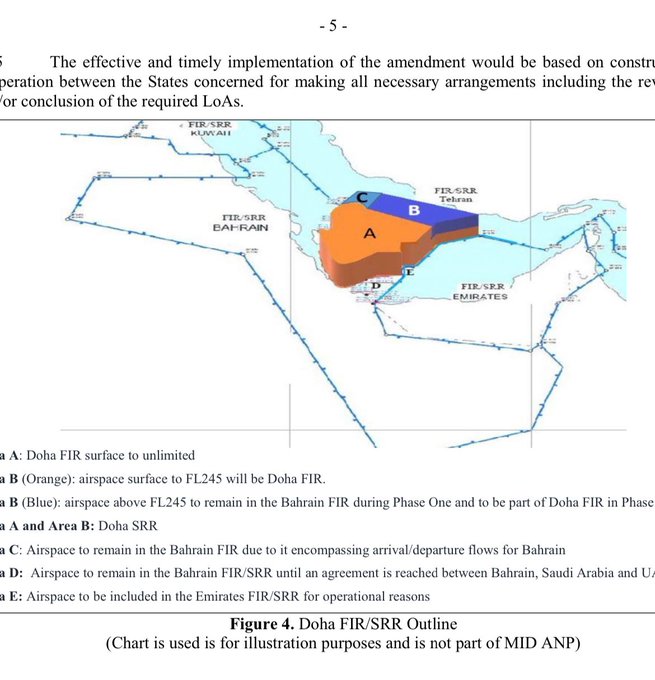 https://pbs.twimg.com/media/FOtJuDHXEAk ... name=large