Condor has launched a new brand image, as a final farewell to its Thomas Cook days.
The Condor aircraft will be wearing stripes in five colours in the future. According to the airline, the colours and design are "Inspired by parasols, bath towels and beach loungers".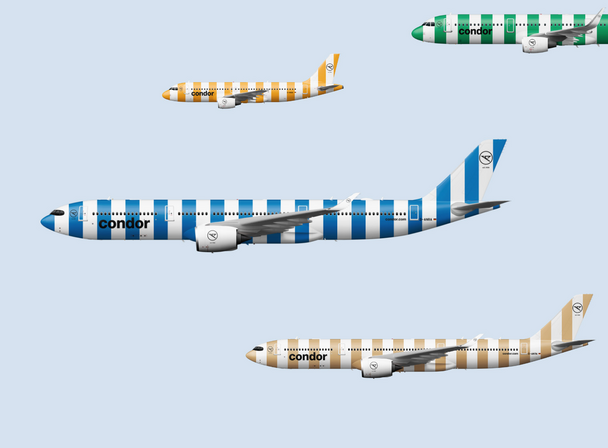 According to the airline, 80% of the fleet will be repainted by 2024. The airlines first Airbus A330neo will be sporting the green version and D-AIAD, the first aircraft in the current fleet to be repainted, will appear in the yellow version.
In the coming weeks, five more Boeing 757 and Airbus A32S aircraft will be repainted, so that six aircraft in the new design will be flying on the network this summer.
Source:
https://condor-newsroom.condor.com/de/d ... ts-itself/