A few note beforehand:
- I gathered photo's from difference places on the internet for the sole reason they exist only there. I hope that's ok to use them here since for this post.
- I took none of these photo's and I'm also not that guy from Twitter. I'm just somebody who found it after some long gathering of information about the subject.
(Something I can waste a lot of time on, see some of my previous post on this forum)
4 of them in on 23 March, 2017: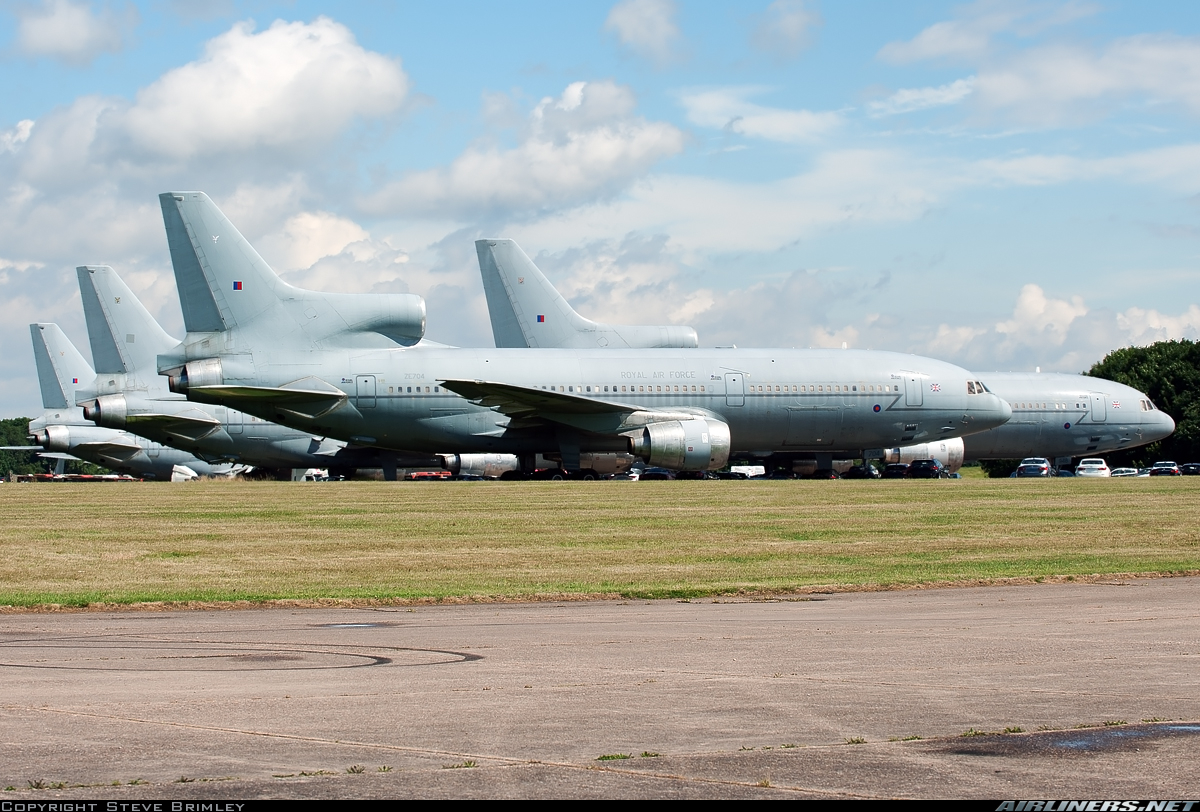 https://www.airliners.net/photo/UK-Air- ... bz/AKPbDjG
All 6 of them on 26 December 2020:
Lockheed L-1011 TriStars
by
a_man_called_martyn
, on Flickr
Most of us remember the 6 RAF TriStars stored at Bruntingthrope.
When they were stored they apparently were maintained in an airworthy condition.
Even rumours of them flying again as Aerial Refuellers:
viewtopic.php?f=3&t=1371263&p=19748347&hilit=raf+tristar#p19748347
But no more. All 6 have been scrapped in the last several months:
The 1st, ZD948 was scrapped sometime around February/March 2022 or so. (she was the prototype L1011-500)
I can't find a photo of her getting scrapped.
The cockpit section might have been saved and still around somewhere.
But here she is (in the middle/back) on 28 November 2021, so only 3/4 months before scrapping:
Lockheed TriStar -
by
Seán Noel O'Connell
, on Flickr
The 2th, ZD951 (around 24 February, 2022, she was the last RAF Tri-star to fly on March 25, 2014):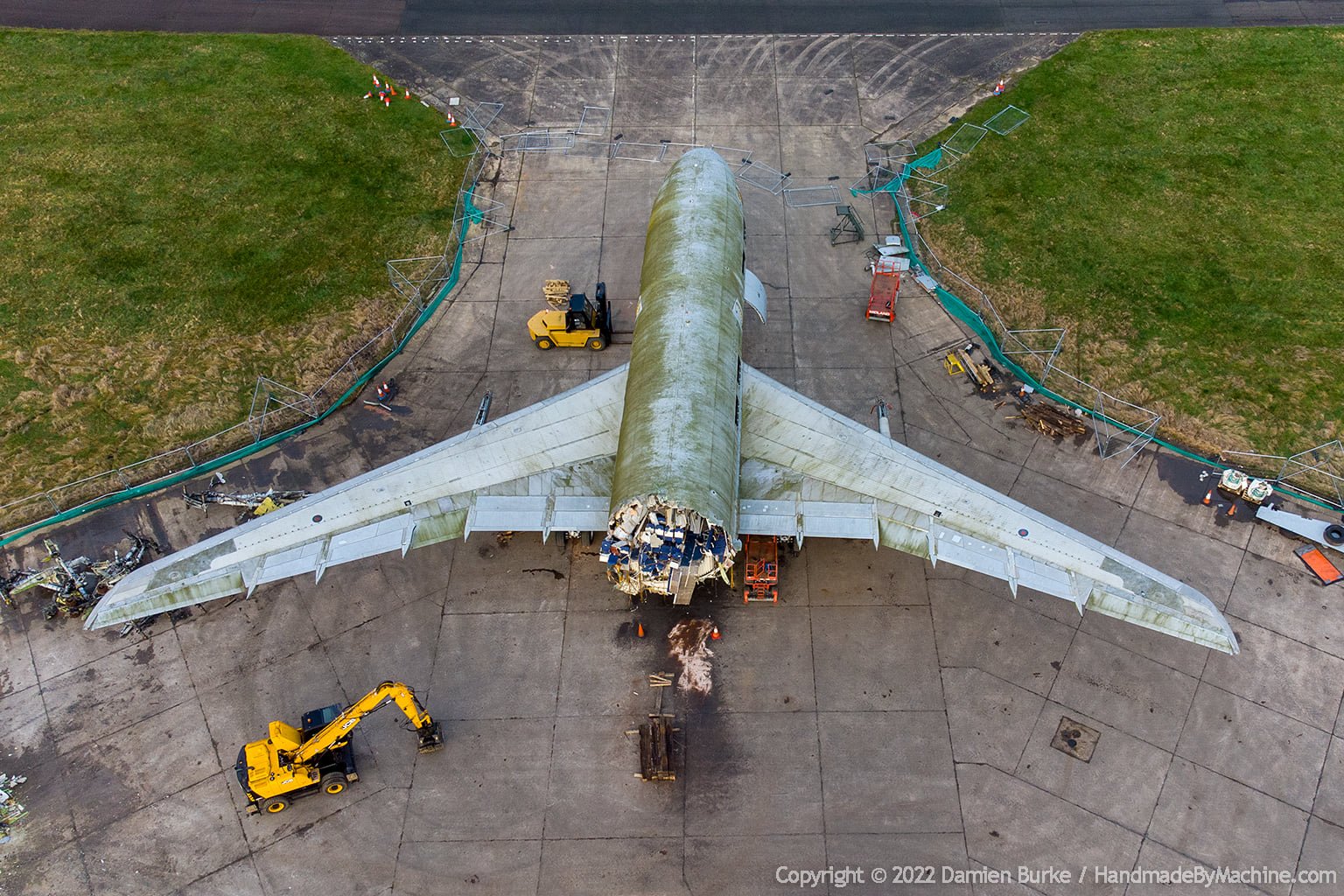 https://twitter.com/TALUpdates/status/1 ... 2868549635
The 3th, ZD950 (around 13 March, 2022):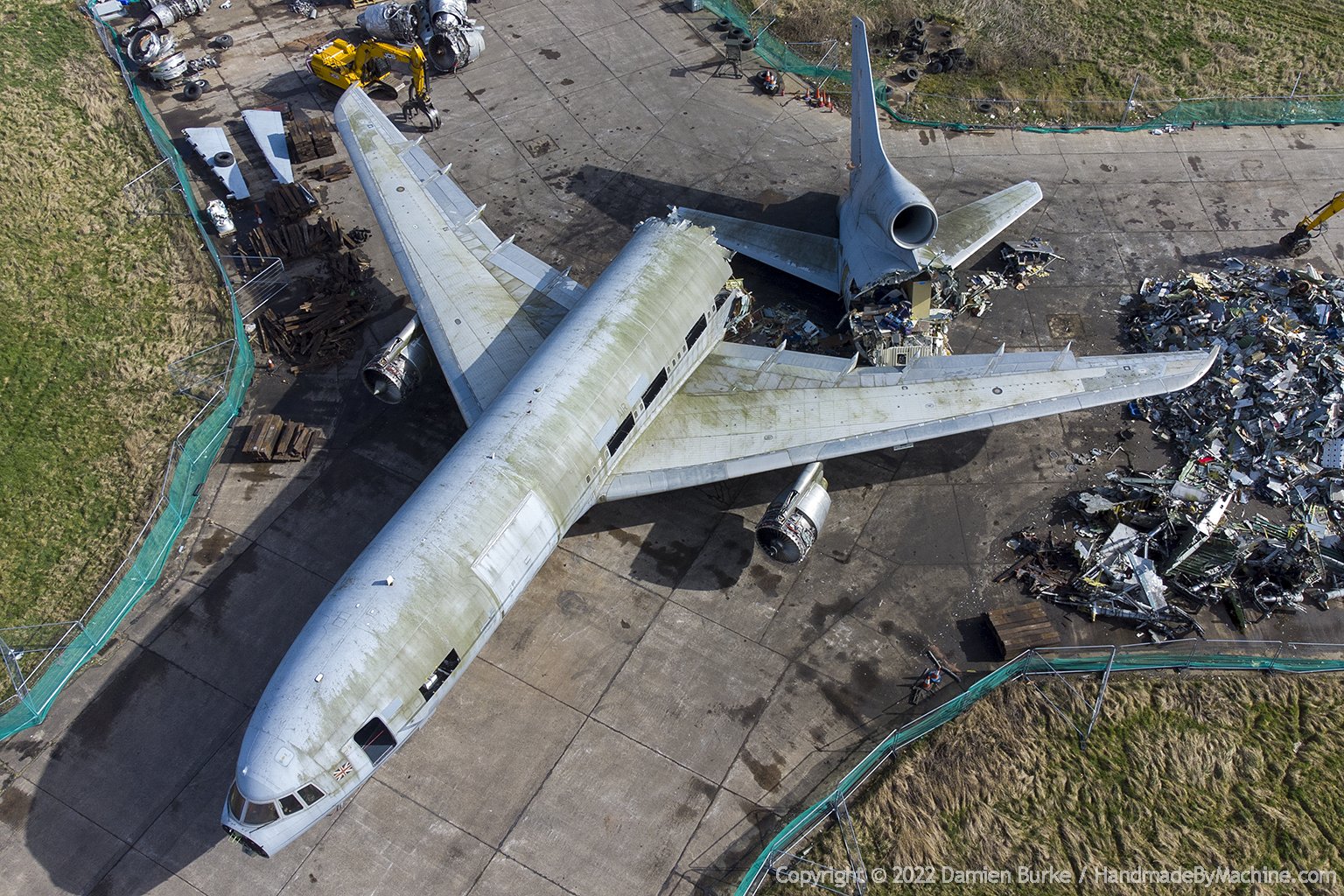 https://twitter.com/TALUpdates/status/1 ... 7295580165
The 4th, ZD953 (around 28 March, 2022):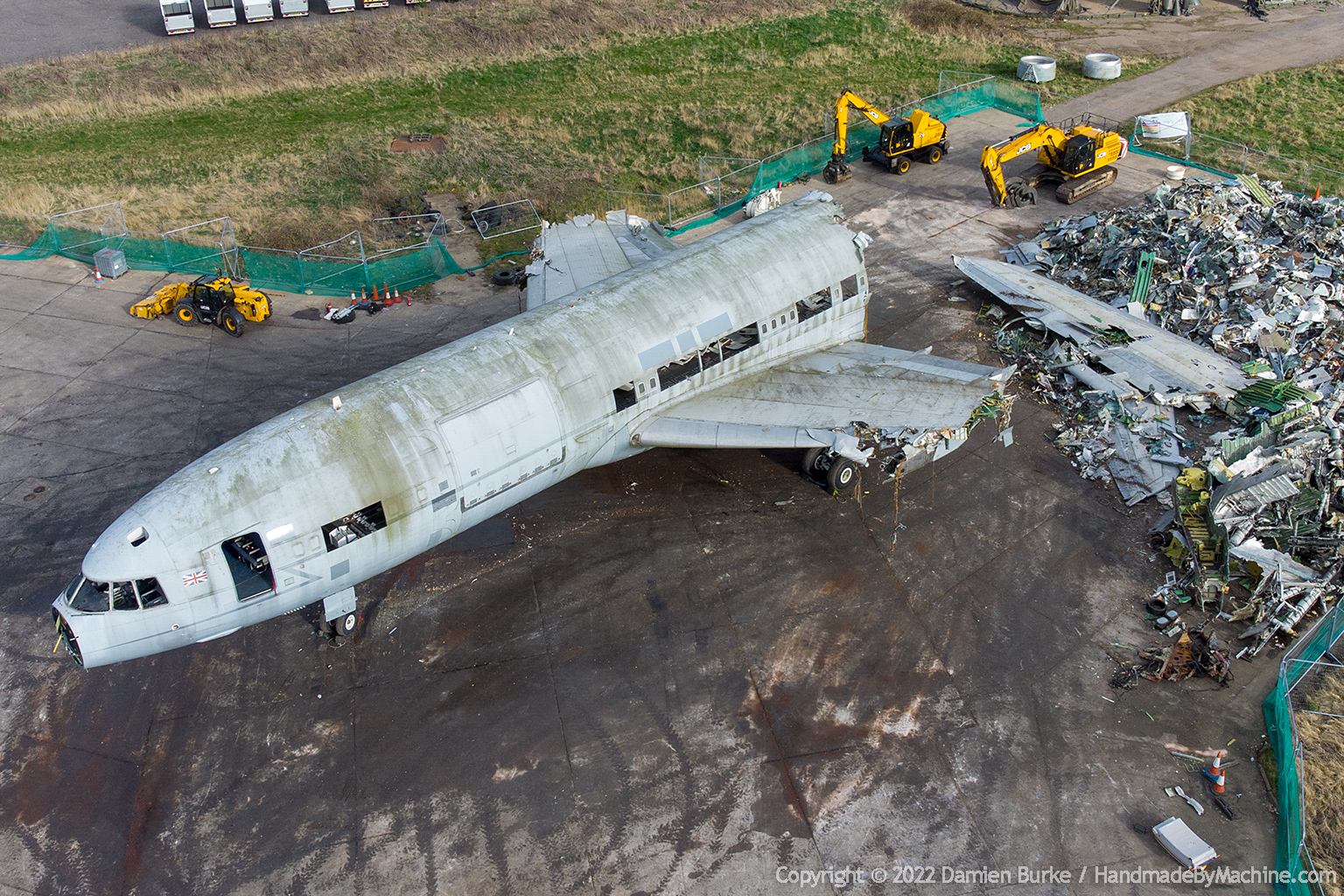 https://twitter.com/TALUpdates/status/1 ... 4445235203
The 5th, ZE705 around 4 April, 2022 (with the last one ZE704 and VC-10 ZD241 in background):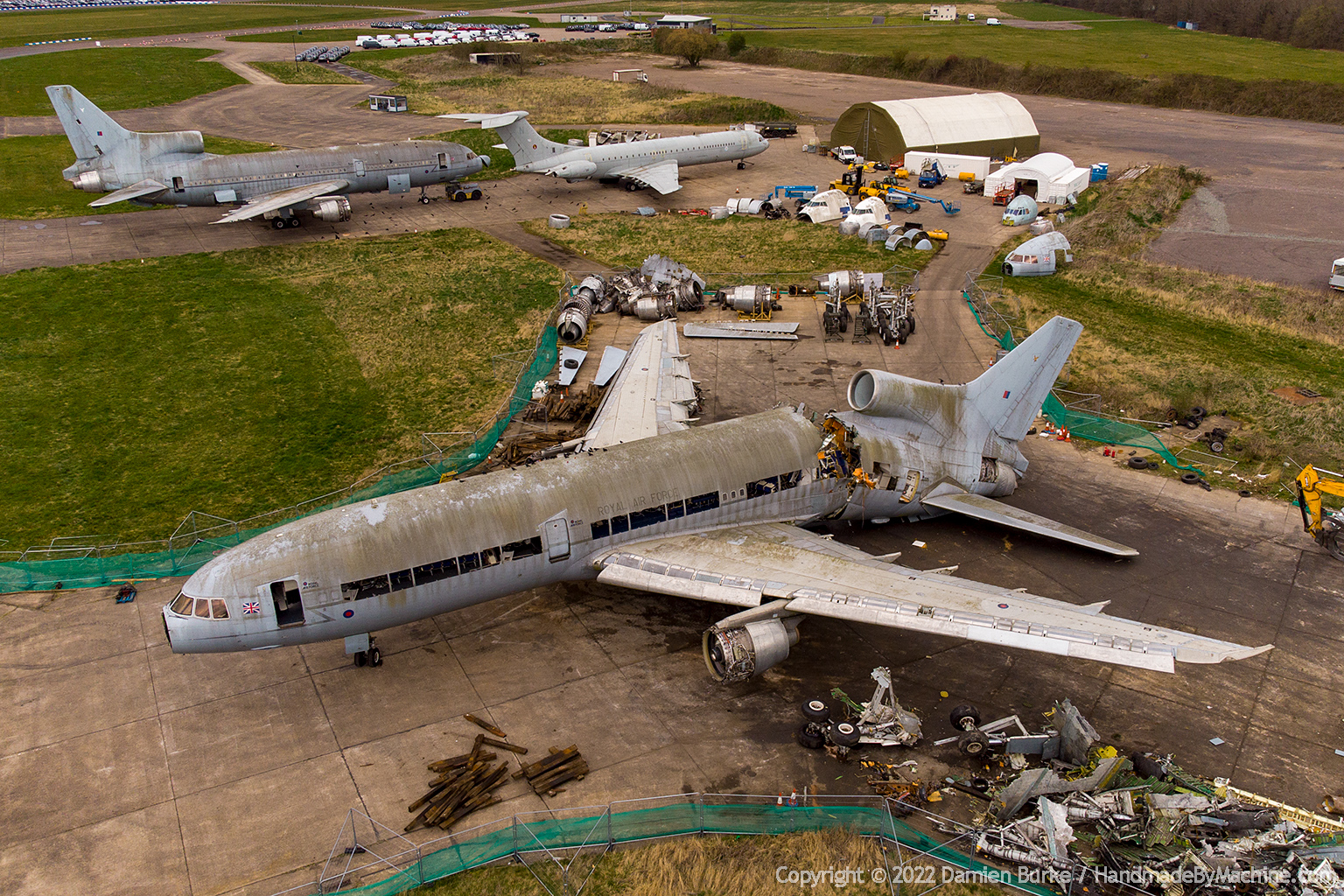 https://twitter.com/TALUpdates/status/1 ... 1470613516
And the 6th and last one; ZE704 (around 10 April, 2022):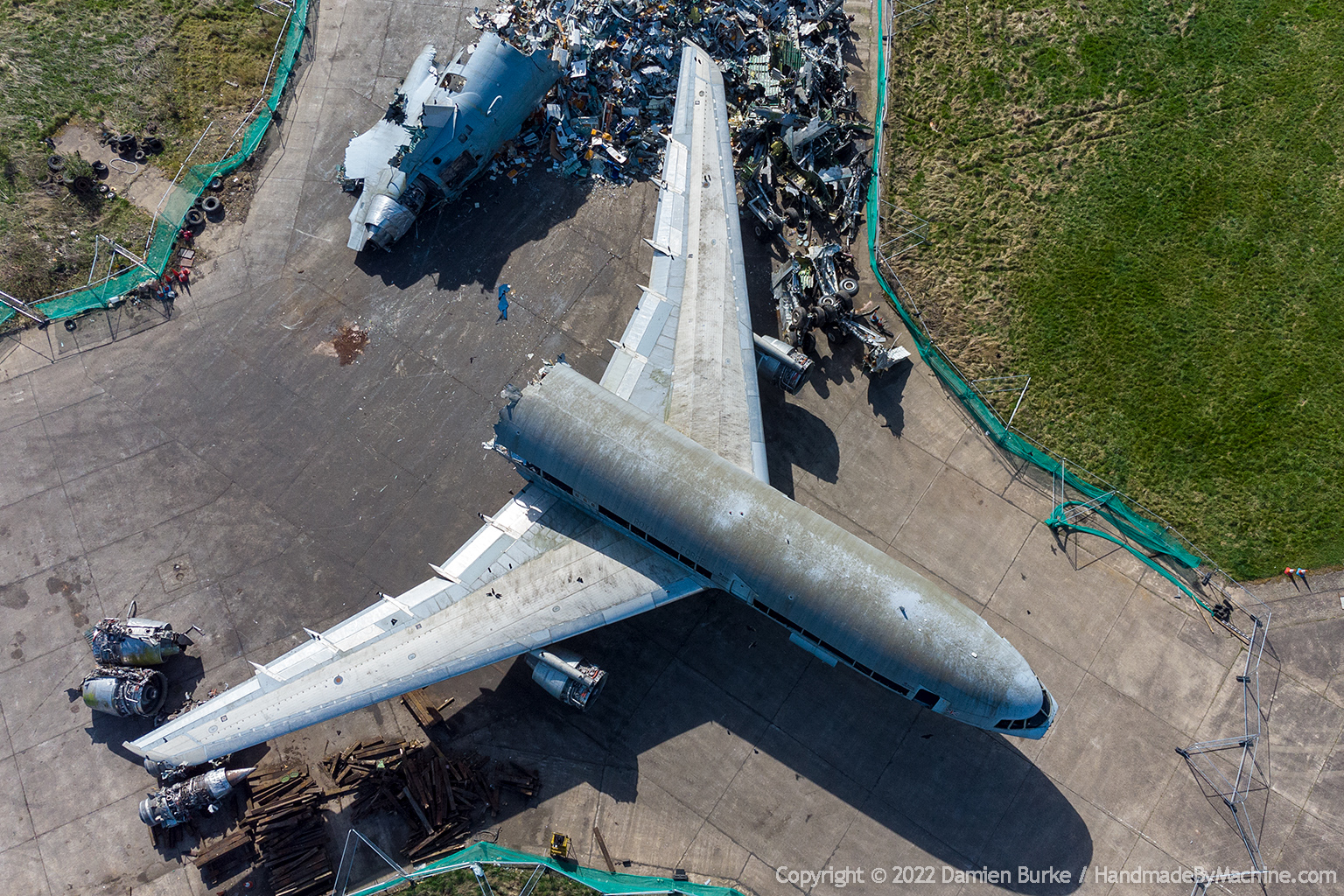 https://twitter.com/TALUpdates/status/1 ... 2520391688
Also scrapped are 2 Vickers VC-10 RAF tankers.
First ZA147 was scrapped around November 2021.
She was the last ever Vickers VC-10 to fly in the world, when she flew from RAF Brize Norton to Bruntingthorpe on 25 September 2013.
I haven't found a photo of her scrapping, but this is her on one of the most recent photos I've been able to find, in August 2019 (so 2 years before scrapping):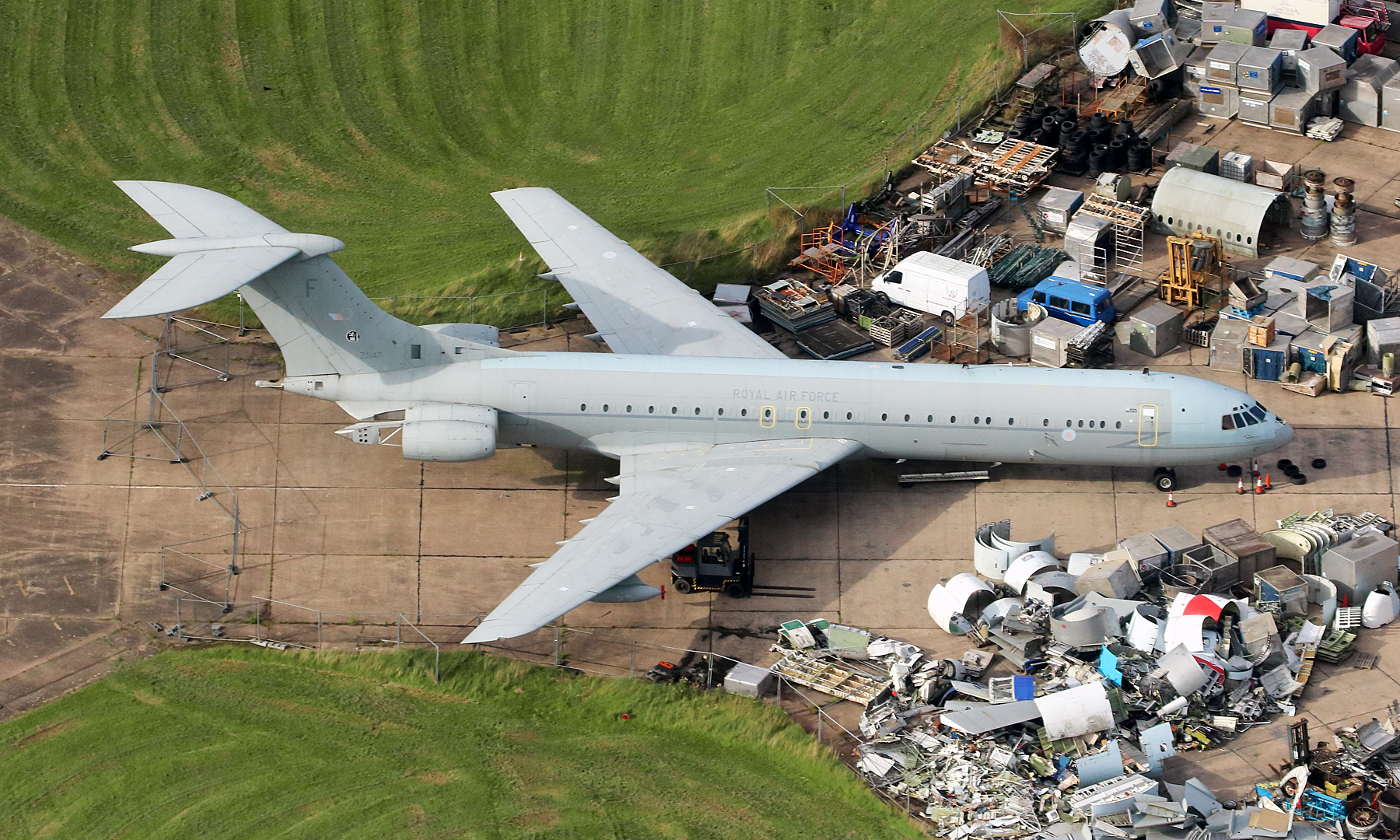 https://twitter.com/AV698/status/1463426309296738308
And ZD241 on 20 April 2022: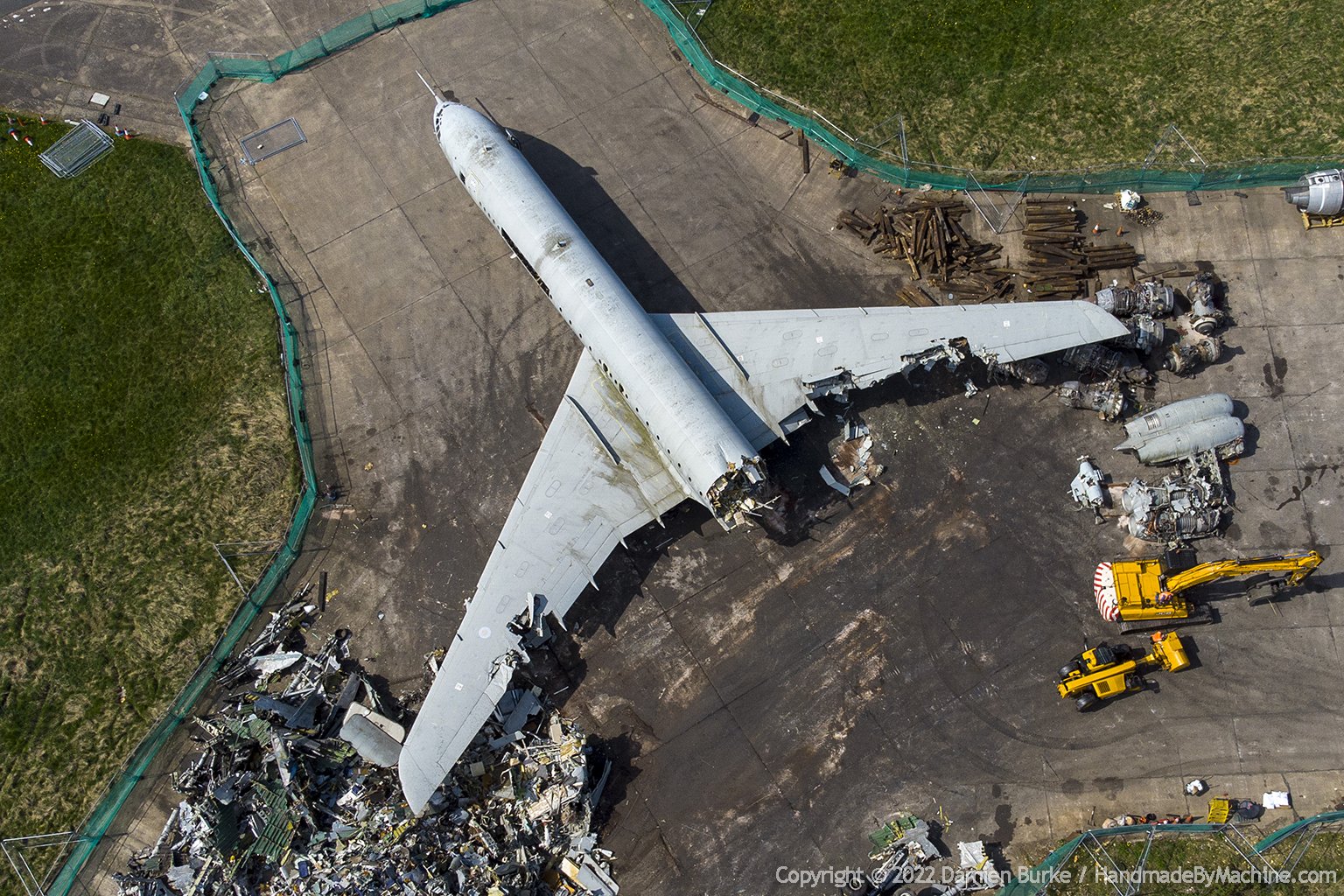 https://twitter.com/TALUpdates/status/1 ... 4953323531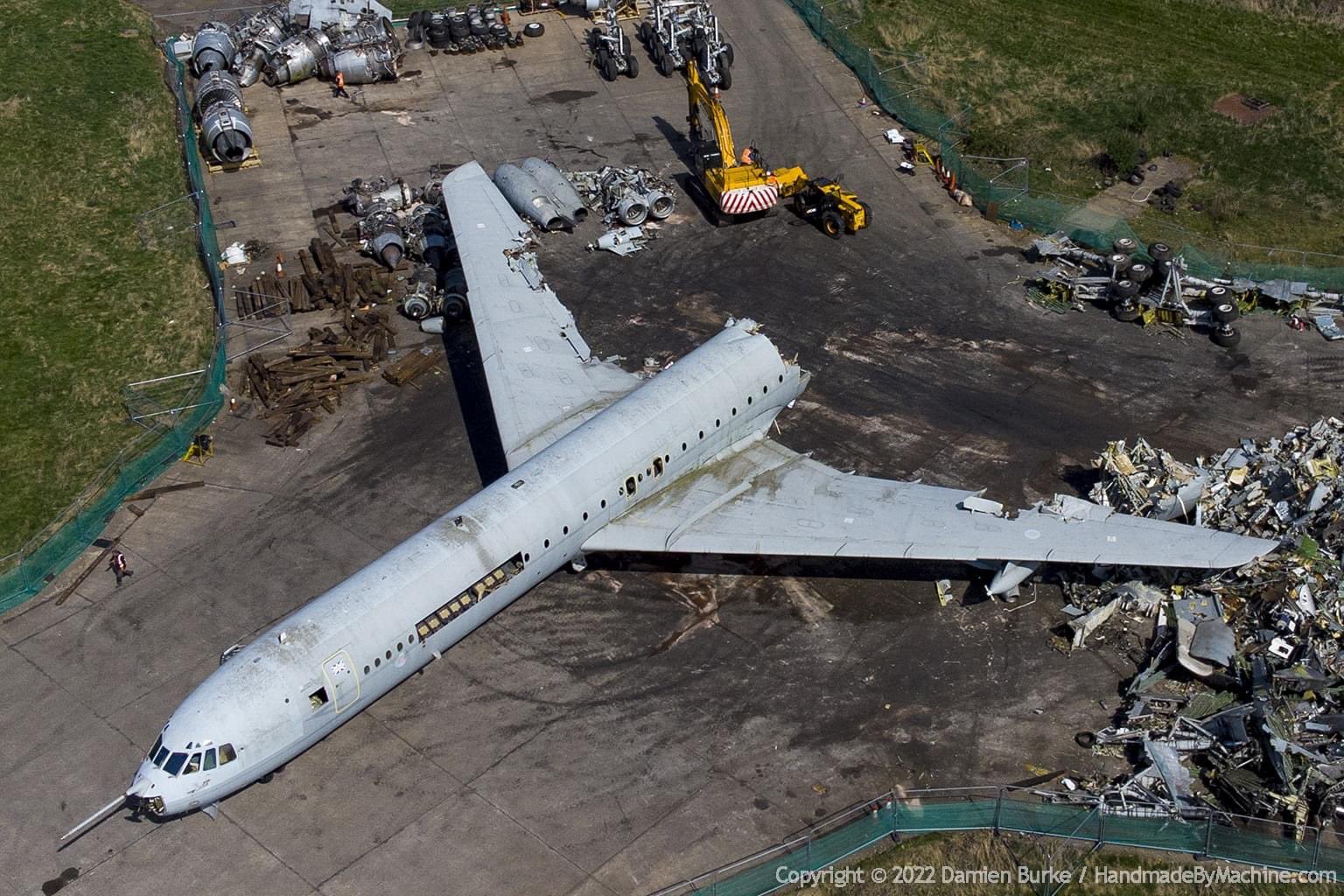 https://twitter.com/fl360aero/status/15 ... 2039011328
Also scrapped is the first ever Aero Spacelines Super Guppy F-BTGV. She was scrapped in December 2020. Now there are 4 Super Guppies left.
The "
Super Guppy Restoration Project
" wanted to maintain/restore her (but they did not own the aircraft) but unfortunately they were never able to do so.
F-BTGV Aero Spacelines 337SGT-201F Guppy
by
a_man_called_martyn
, on Flickr
The South Wales Aviation Museum (SWAM) have the cockpit section and had/have(?) planes to restore that:
F-BTGV/1 Aero Spacelines B-377-STG Super Guppy Turbine Flight Deck
by
KeithM3
, on Flickr
As to why all these aircraft have been scrapped fairly recently; most of the Aerodrome has been bought/leased by Cox Automotive in April 2020 and they basically told the owners of the aircraft to get them moved out before ~ October 2020 or they would be scrapped.
Since you can't fly these aircraft out and transporting them over road is extremely expensive; all lot of them have been scrapped, including the 2 Transaero 747's. (seen above)
Some aircraft are still owned by the previous owner (Walton) like the Handley Page Victor, Hawker Siddeley Nimrod and a de Havilland Comet (the last Comet to fly) and are - probably - save at their part of the Aerodrome.