Another route that makes absolutely no commercial sense.
State-owned CONVIASA announced via social media its intention to link directly the capitals of Venezuela and Syria with nonstop flights without providing any other details.
The airline used to fly to Damascus around 2012 as a intermediate stop on its Caracas-Tehran flight. Nowadays it links Tehran with Caracas nonstop twice a month. Moscow is also served nonstop from Caracas (*), and there are plans to include a stop at Havana on the way to Moscow, per an agreement with Rosaviatsiya.
(*) some flights make a mysterious stops at Belgrade en route to/fr Moscow.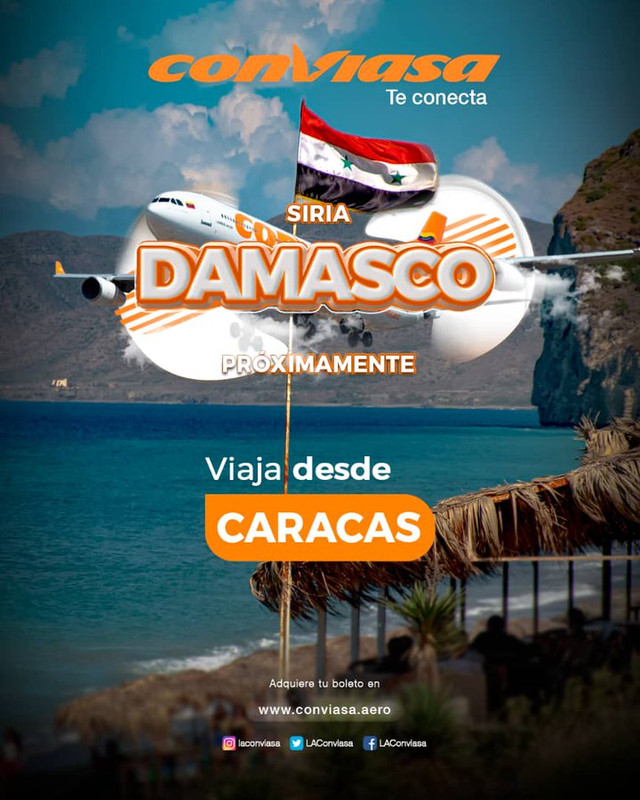 https://twitter.com/LAConviasa/status/1 ... 8615705622