So I know that there is another thread going on that says that there will not be a 737 replacement for 10 years, and I do agree with that statement. What I do not agree with is that it will be a narrowbody. Below I will paste my last post from that thread.
Quoting UAL747DEN (Reply 33):
Another thing that everyone should realize is that the 737 replacement will not be a narrow body it will be wide. This is what WN is asking for. It will cut turnaround time in half, offer better seats throughout the aircraft, and be a lot more comfortable for passengers.
And now like I said in the other post
Ladies and Gentlemen may I introduce to you the all new BOEING 797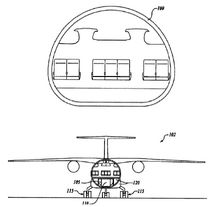 So what do you think? I personally can't wait to see it roll out!