Hi guys.
My question is .......
Did Austrian Airlines ever fly Regional Jets such as the Canadair CL-600-2B19 Regional Jet?
The reason I'm asking is because I took photos a few weeks ago of a CRJ that was stripped inside & out of parts (major parts too like control surfaces) and resting on concrete blocks without landing gear beside the Bombardier Aerospace hangar at the Jack Garland Airport in North Bay, Ontario (YYB / CYYB), and this RJ had an Austrian Airlines paint job.
But, I can't find any shots of an Austrian Airlines CRJ in A.net's database. So I'm just wondering what Austrian Airlines did with this jet?
Here's 2 photos, but unfortunately it didn't have a registration on it.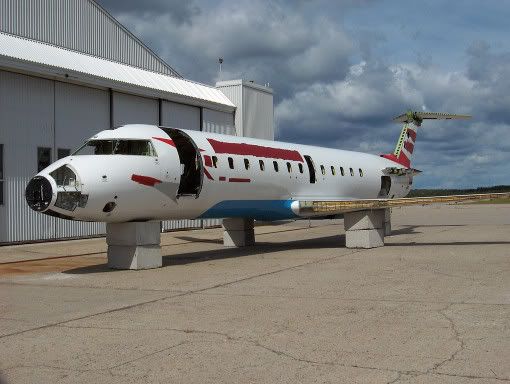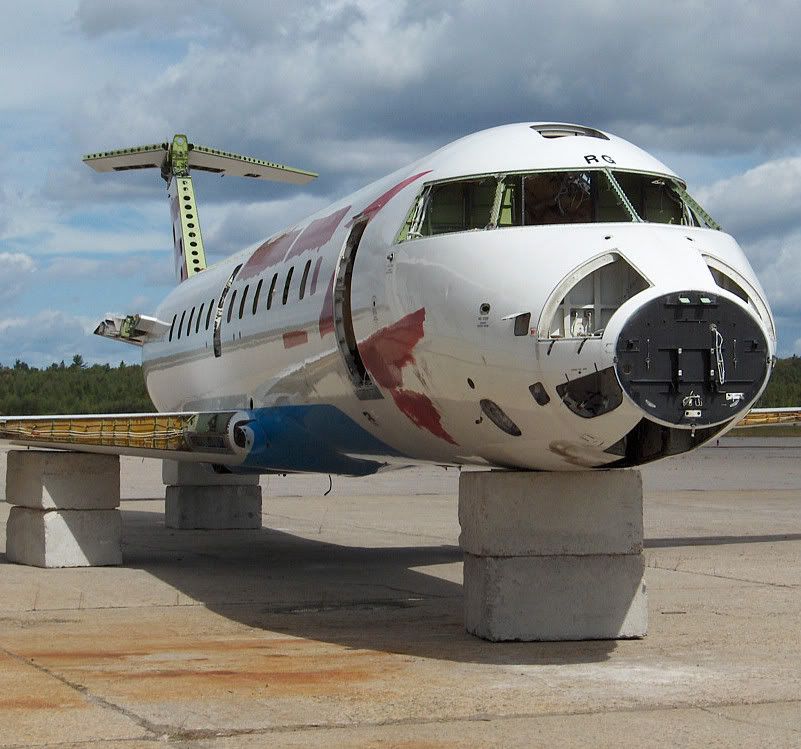 Thanks,
Chris
Edited: to try to get the whole nose shot in.
[Edited 2006-09-06 02:35:59]
[Edited 2006-09-06 02:38:17]