Before anyone jumps down by throat, I am not criticising the job cabin crew do in the USA or meaning in the sense of eye candy!
But when I have travelled with airlines in the USA like US Airways, American, Southwest and United. The uniforms look like they were designed back 20-30 years ago and look like a school kids uniform here in the UK. With white shirts, black trousers and jumpers, some of the uniforms look like they are ready to go to a funeral. Also they just look untidy and don;t carry a very professional image.
For women the uniforms, do them no favours and in some cases make then look really butch and almost like a sterotypical lesbian! Also the uniforms for women seem to vary so much, I was on one US Airways flight and each female member seemed to have their own version of the uniform!
Whenever I am at Gatwick waiting for my flight, I can always tell the US Airlines cabin crew a mile off, as they walk through departures for their flight they are operating.
I think the only airline I can compliment for their uniforms is Delta! Does US Airways have any plans of offering a new uniform, considering we have a case where two airlines merging. You have old HP aircraft, repainted into the US Airways colours but the crew continue to wear HP uniforms.
Whats wrong with the airlines spending a little money, and offering a well taylored uniform that is smart and practical. Even low cost airlines like easyJet offer their Cabin Crew a decent uniform and even their old uniform appeared modern compared to some I have seen.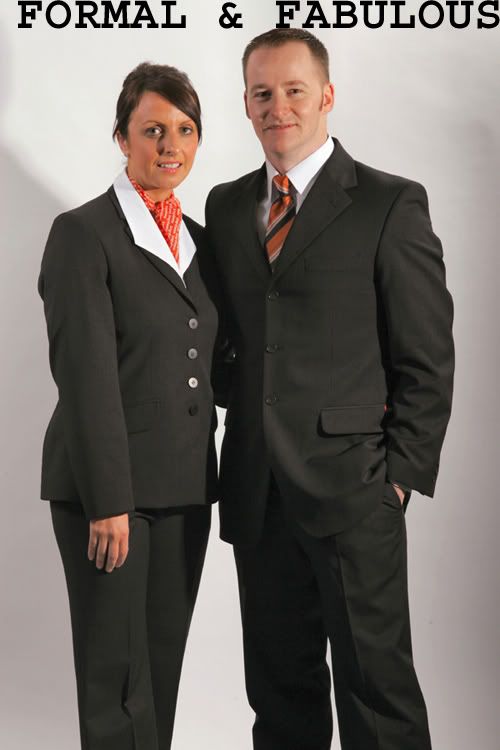 [Edited 2007-08-18 00:21:11]