Over the past week, the Indian government has deployed AI and IAF aircraft, as well as 5 IN ships, including two warships, the guided missile destroyer INS Mumbai and a stealth FFG, the INS Tarkash, to evacuate over 4500 Indian citizens working in Yemen. AI has deployed two A320s and a B777. As of today, the operation should be almost complete:
By sea, by air, by rail: How India is pulling off one of its biggest rescue missions abroad
Twitter feed of MoD spokesperson Sitanshu Kar:
https://twitter.com/SpokespersonMoD/status/584879033436934144/photo/1
In addition to Indian nationals, citizens of the following nations have been evacuated on request:
https://twitter.com/MEAIndia/status/585045912294043648/photo/1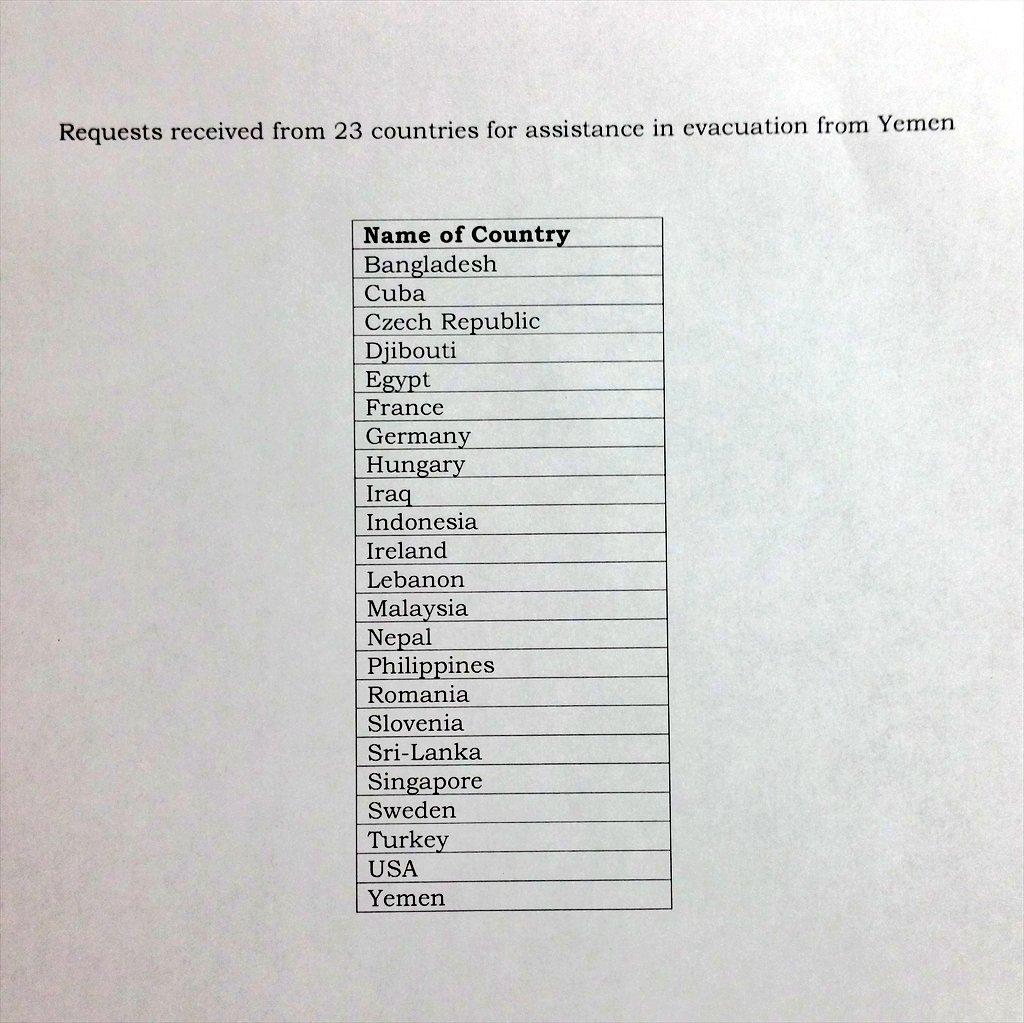 From the twitter feed of MEA spokesperson Syed Akbaruddin.
[Edited 2015-04-06 10:53:22]
[Edited 2015-04-06 10:54:00]