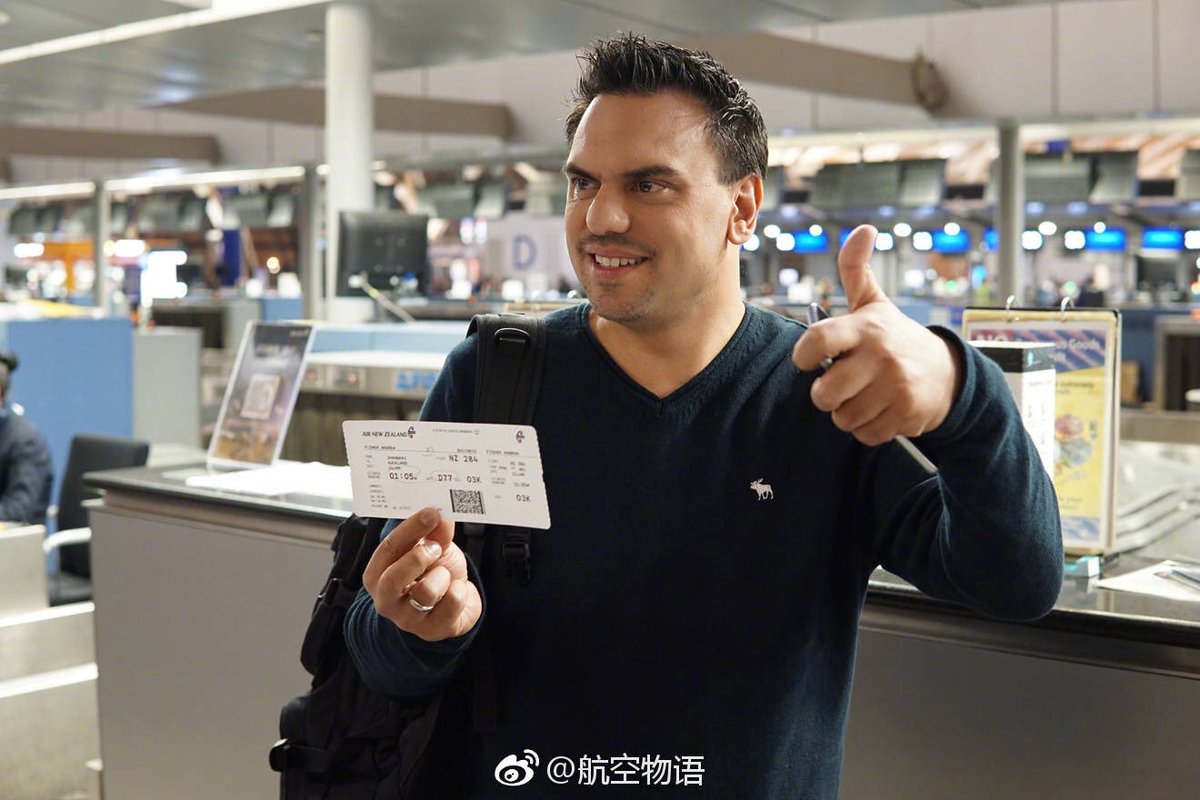 (At Shanghai, the starting point)
At this moment Etihad Vice President Fleet Planning Andrew Fisher is in an China Eastern Airbus A330-200 (B-5968), just pushed back from the gate at Amsterdam for his flight to Shanghai.
https://www.flightradar24.com/CES772/1032eeef
He's trying to break the world record of flying around the world on scheduled flights. The current record belongs to Gil Azevedo at 55 hours and 47 minutes:
The fastest circumnavigation by scheduled flights through approx antipodal points is 55 hours 47 minutes and was achieved by Gil Azevedo (Portugal), in Shanghai, China, between 12 February and 14 February 2017.

Gil Azevedo decided to break this record because he is passionate about travelling, discovering new destinations and cultures and meeting new people.

He travelled from Shanghai to Auckland, Buenos Aires, Paris, Moscow to finish his trip in Shanghai, at the starting point.

Guinness World Records
You can follow him on Twitter:
https://twitter.com/AndrewFisherNZ
Looks like he took these 4 flights:
Date and scheduled local times
(actual local times)
PVG-AKL: Air New Zealand 284 Boeing 787-9 ZK-NZJ
21/01 01:45
(02:13)
-> 21/01 18:15
(18:03)
AKL-EZE: Air New Zealand 30 Boeing 777-200ER ZK-OKC
21/01 20:15
(20:40)
-> 21/01 15:45
(15:37)
EZE-AMS: KLM KL702 Boeing 777-300ER PH-BVR
21/01 16:40
(16:57)
-> 22/02 10:00
(09:39)
AMS-PVG: China Eastern MU772 Airbus A330-200 B-5968
22/01 12:40 -> 23/01 06:55
If this last flight MU772 arrives on time; he will make the circumnavigation in about 52 hours and 42 minutes, shaving off about 3 hours of the record.
I thought this was a fun little bit of news.