Hi,
New user posting here and I hope this doesn't fall foul of any rules and that you guys might be able to help me or at least point me to somewhere else that can!
I'm a little bit OCD and have a spreadsheet of all the flights I have been on and am trying to find the registration numbers (if that is the right term to use) of the aircraft (and also the type of plane flown in a couple of instances) I've been on in the following format: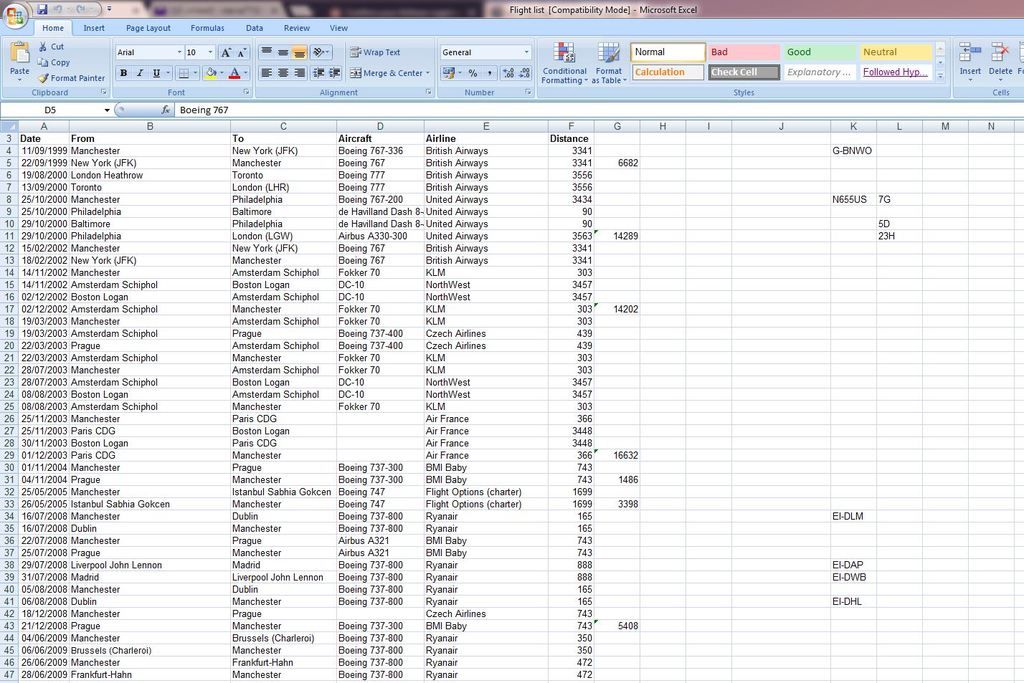 I appreciate that it may not be possible for flights from such a long period ago! Just wondering how long the data goes back to? (I have data from Jan 2017 onwards thanks to flightradar24/Flightaware) Also the distance travelled on these earliest flights are just the standard circle mapper distances so I know they are not very accurate.
I hope this makes sense to someone!
Thanks,
Stevie