Back in 2006, United installed a large digital display ribbon spanning the length of the terminal 1 security checkpoints. Just 5 years later (2011), most of the screens were covered up by printed signage and have remained that way ever since. In fact, while going through T1 security, if you turn around you can still see dozens of black equipment racks housing the hardware that powered these displays. Nobody ever bothered to remove all the equipment - they seemingly just shut it down and covered up the displays.
The articles linked at the bottom talk about the install as being somewhat ahead of its time.
I'm curious if anybody has any insight as to why they were all covered up and are no longer used.
Then (2006) - Digital: The screens say "Additional Services" and "United Economy International".
Then (2011) - Mixed: The only digital screens that remain from the 2006 installation can be seen in the back of the image on the left side where they display "Global Services" and "Premier Access Security". The original long ribbon had been covered up by then.
Now (2018/2019) - Static: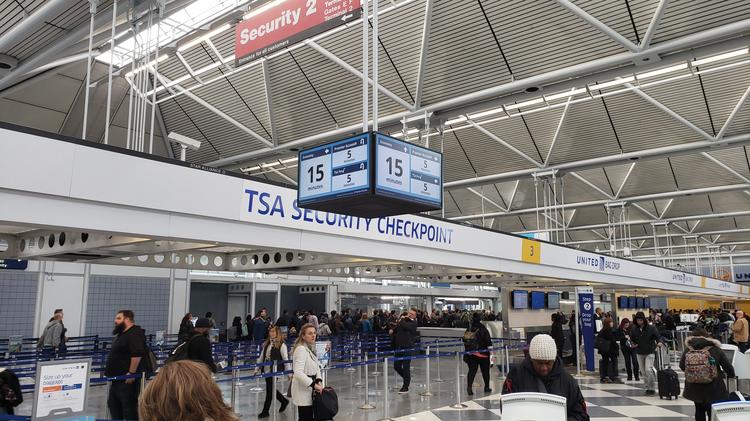 This is the install that I'm referring to:
https://www.svconline.com/news/av-takes-flight-busy-terminal-370142
More technical overview of the installed system:
https://www.copybook.com/companies/magenta-research/articles/flight-terminal-displays