Beside the airline brand and the customer need, what make airlines chosse different interior, sometimes between aircraft? I'll use SAS boeing 747 200 as example since I'm tempted by the revell cutaway. The upper deck lounge would be a good example since compare to the revell model, both lounge are diffrent yet the revell kit is suppose to show a 200 (I think that's because at first it was released as a untited 747 cutaway and revell didn't bother to change the interior much).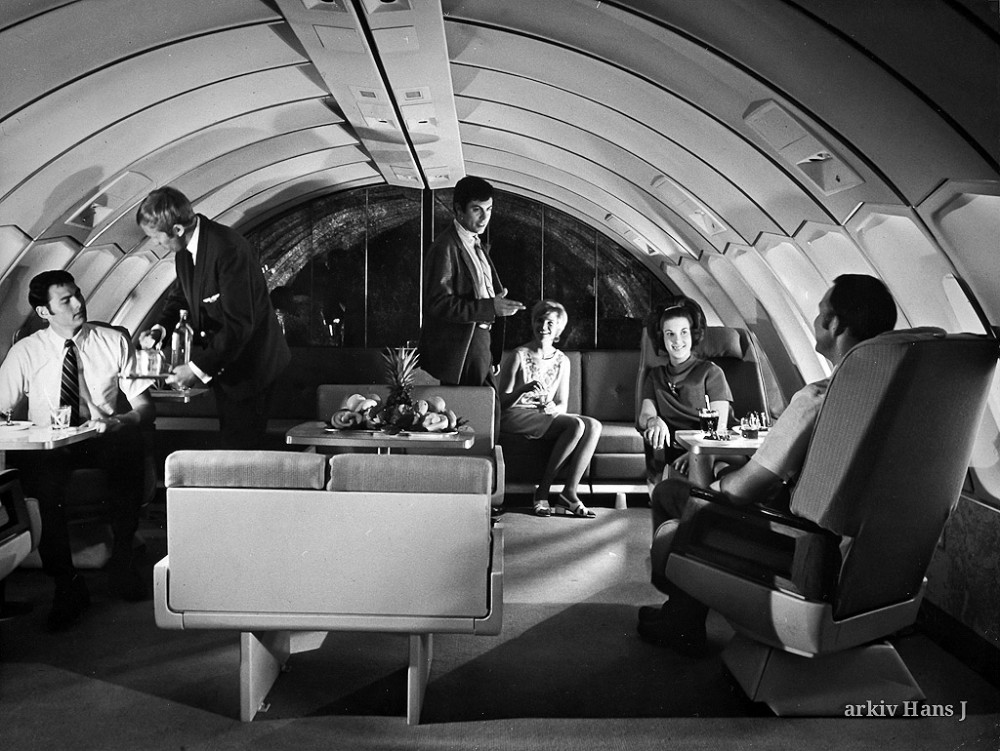 From
https://www.ultraswank.net/travel/scand ... the-1970s/
Odd that some of SAS 200 had 3 windows when other had the normal set.
The revell kit, united and SAS edition
From scalemates
https://www.scalemates.com/kits/revell- ... et--104527
The interior is different in the boeing brochure as well since it present a optional stateroom with a optional lower lobe galley (I wonder if any airline took that since none took the tiger lounge)
from this amazing section of theairchives website
http://theairchive.net/boeing-memorabilia/
Thanks for your answers!