Several days ago I saw an MD80 being truck-towed to the far end of a taxiway just beside the runway. Then the truck made a couple of turns until it parked the aircraft as shown in red: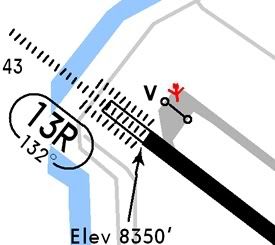 Copyright Jeppesen Sanderson Inc.
Then it turned on the engines and was kept there for more than an hour. During that time it lasted about 15 minutes at full power (my guess) and then back to idle for a short time. Theres a nice spot just behind the threshold, and the three times I've been there I have seen different aircraft do this same procedure.
Are these procedures engine test runs? Why isn't this done at the hangars, or somewhere near the maintainance area? I don't recall seeing mechanics aroud the plane during the run.
I also wanted to ask, what is that symbol on the taxiway that is two circles connected by a line just prior to entering the runway? Does it have something to do with this engine runs? Thanks in advance
Alfredo