.
While not promoting the A320 Enhanced for the 2010-2020 period, Airbus are obviously not sitting on their hands. Various parties are contracted and enhancements are being tested.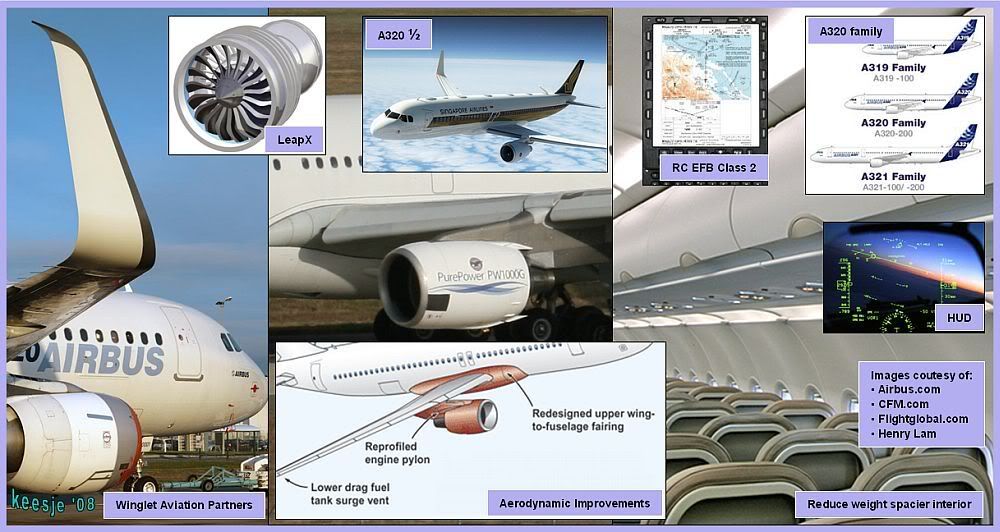 Some enhancements are already offfered as options, others are still under development or might prove just fantasy
. If the GTF works, PW indicated it would take 2.5 yrs to get it ready for EIS. No doubt market leader CFM (Safran/GE) isn't watching from the side line, and RR are probably not keen on IAE fading away.
Airbus and its supply chain seem carefull not to hurt current sales. As soon as enhancements look good, airlines might postpone deliveries, waiting for the Enhanced slots. Specially during the current credit crises / economic downturn.
Two yrs ago everything was still up in the air,
https://www.airliners.net/aviation-fo...neral_aviation/read.main/2724857/,
now bits and pieces seem to come together.
No doubt Boeing is working on strategies to counter the emerging performance gab. I myself expect Boeing to go for an all new design before Airbus, when the 787 workload peak / economic crisis is behind us.
Flightglobal provides more details on possible A320 Enhanced improvements:
http://www.flightglobal.com/articles...wbody-development-on-the-back.html
.