Airbus will likely (very) soon announce the A320 NEO for which the PW GTF seems a likely candidate. This aircraft will form the backbone of NB sales for the next 10 years.
The A320 will be succeeded by a new narrowbody when substantial technological advances have been made and the market situation demands so. Last year a few possible configurations for the Aircraft dubbed A30X have been released.
http://www.flightglobal.com/blogs/fl...airbus-global-market-forecast.html
The two concepts with engine above the aft fuselage have been studied in various european research programs during the last decade. The third concpet shows a more radical redesign. It seems this concept is newer, Airbus used this summer for discussing future designs, produced additional models and graphics.
Although these are concepts only, I think a few interesting design directions become visible.
Wings:
long slim clean, laminar flow wings most OEMS are looking after.
Engines:
no open rotors but a more conventional ducted variant (although we do not know what's inside). This concpet would indicate the industry isn't confident open rotor like promoted by RR will become feasible..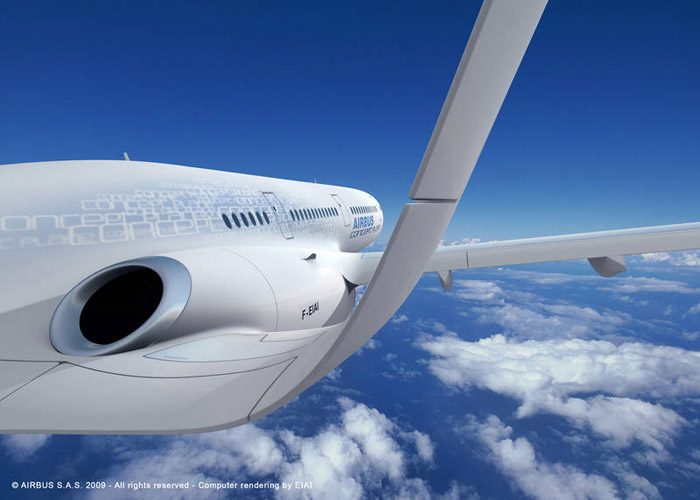 Size:
it seems this aircraft is not a easily sizeable as e.g. the A318-A321 series. This could indicate Airbus still thinks the A320 will be replaced by 2 narrowbodies, a bigger and smaller one.
This pictures shows a more recent concept. It seems they messed up the windows / doors to hide the scale. I would not be suprized as this is a concept might be a twin aisle.
http://blog.flightstory.net/1529/images-airbus-concept-plane/