Hey all.
The previous thread was getting long on the tooth, so here´s a spanking new one just in time to warm us up like a cozy jumper during this winterishy times (excepts our pals in the southern hemisphere who are enjoying summer)
Anyways, I will kickstart this with some whaleshots.
EK50 Munich to Dubai.
Sceneries by Aerosoft (EDDM)
Flytampa (OMDB)
Project Airbus A380
Sadly I did not take any screenshots of the inbound flight, and I should have, because the approach into MUC was a total joy, visibility down to like 1 mile gray all around and some rain thrown in for good measure.
Being readied for the 5:50 flight down to homebase.
Higher up view, dwarfing that poor little Embraer Jet.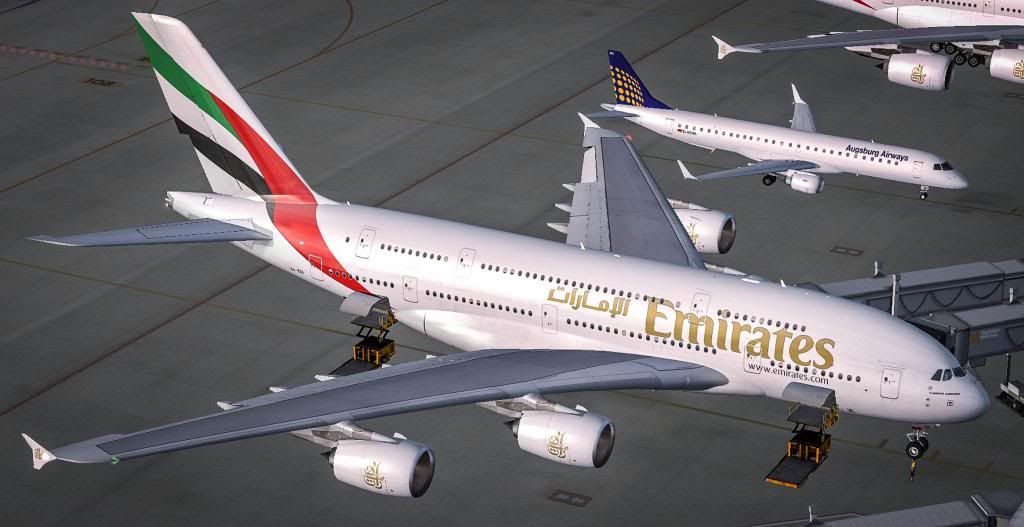 Tail Cam shot.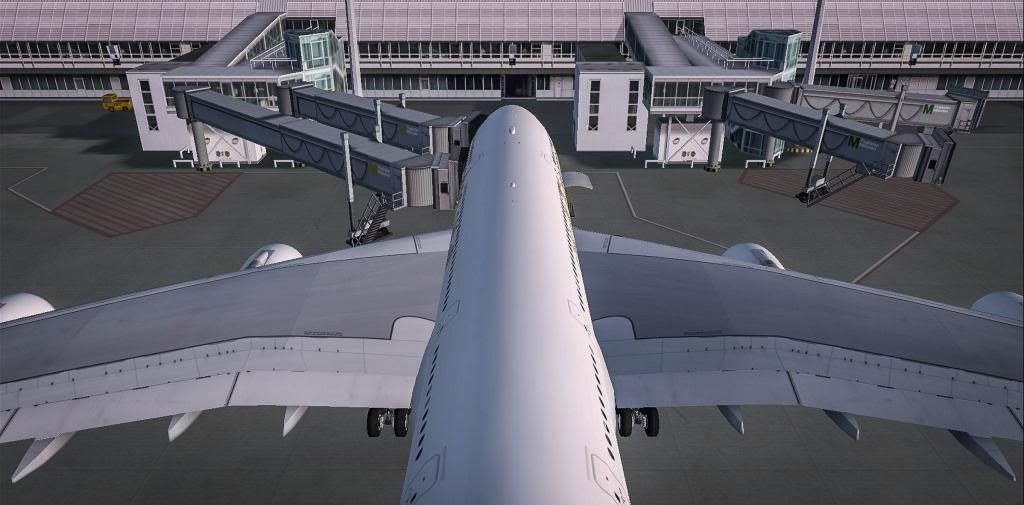 Flight was uneventful and after 5 hours and a bit, we are well on descent, here we are approaching Dubai City, Burj Khalifa clearly visible.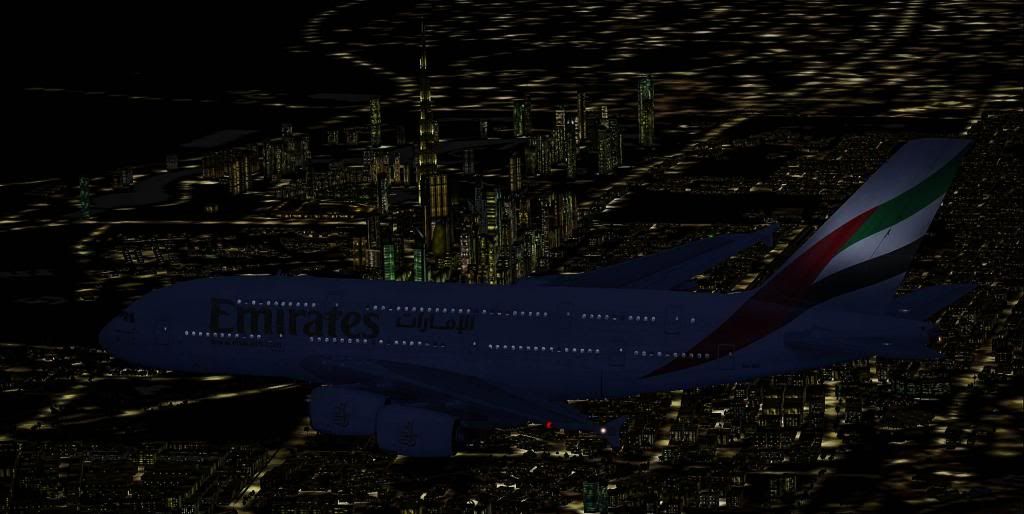 I cannot stress how amazing Flytampa´s DXB is, they have outdone themselves with this gem.
MIAspotter.