Part 4 of the summer road trip:
16-07: Frankfurt EDDF
17/18-07: Zurich LSZH
19/20-07: Munich EDDM via Innsbruck LOWI
Welcome to part 4 including an impression from Innsbruck. We watched the arrival/departure list the night before and it wasn't much, only around 10 scheduled flights that day. Off course Innsbruck is a real winter destination, but we've never been there and thought we could give it a go. Busiest time was in the morning were Lufthansa (later cancelled) was planned and a Austrian. Later on we were surprised to see a Yak-42 on the apron. We left Zurich at 6am and arrived over some nice roads at 9am.
1. The terminal building and tower, the background is beautiful.
2. When walking in the terminal you need to follow the stairs up to the restaurant on the first floor. Then walk passed the restaurant and you will get to a small terrace, that offers a view on the apron. The Lufthansa was cancelled but the Yak-42 was a cool surprise.
3. I think it was the first visit for this finish Citation crew, they were all busy taking photos with an IPad and their phones.
4. Taxiing towards runway 26.
5. The Yak took runway 08 for departure.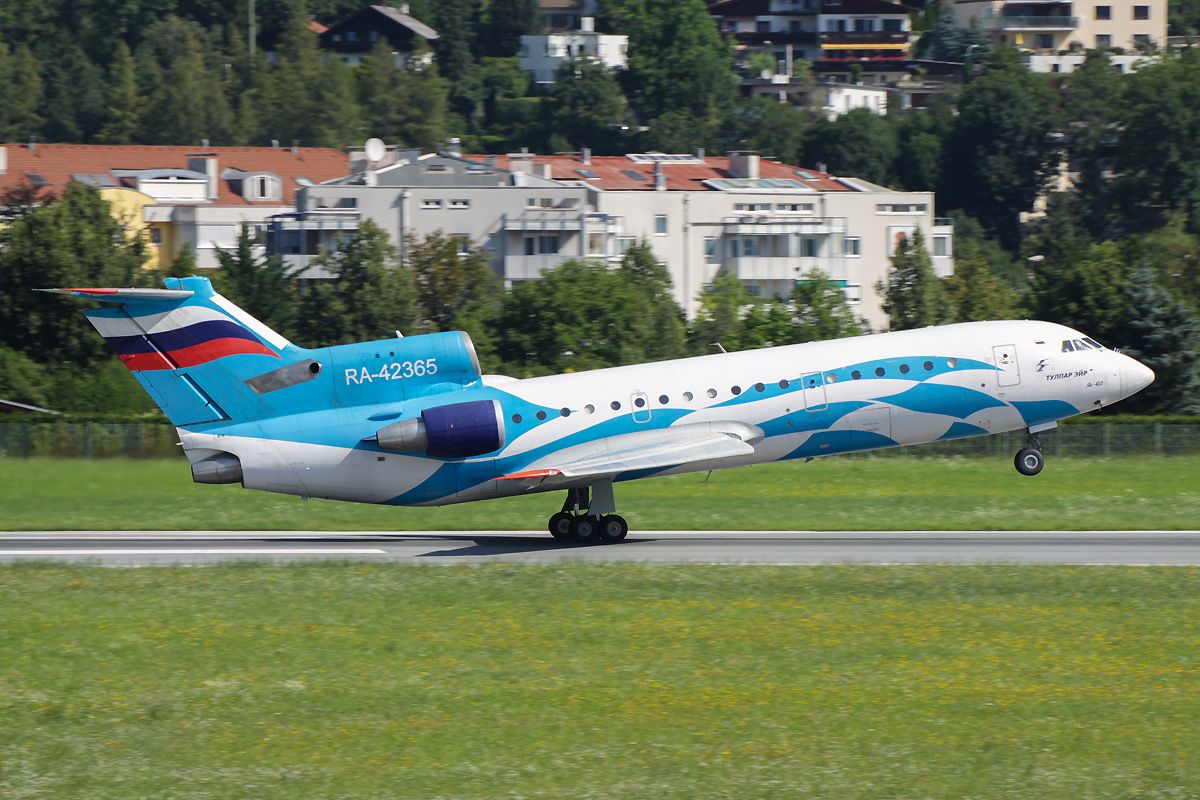 Unfortunately this was all the action that morning so we decided to head towards Munich, again thanks for watching.