In-bound from Seoul, via Hong Kong, I had a long layover in Bangkok prior to my early morning flight to Paris via TG. This would be my first flight on an Airbus A380. I was so giddy that I could hardly speak. The flight to Paris was delayed an hour or so, making an already long connection in BKK feel even longer.
Prior to the flight, I killed a lot of time in the Royal Orchid Lounge as well as tried out the Singapore Airlines KrisLounge in Bangkok. Overall, they were nothing special (had been to the Royal Orchid lounge previously) and provided sustenance while I waited. I also received a foot massage in the Royal Orchid lounge during my layover. I also bought a diecast A380 to commemorate the experience. One thing that I truly love about Suvarnabhumi airport is the architecture: it is truly an astounding experience.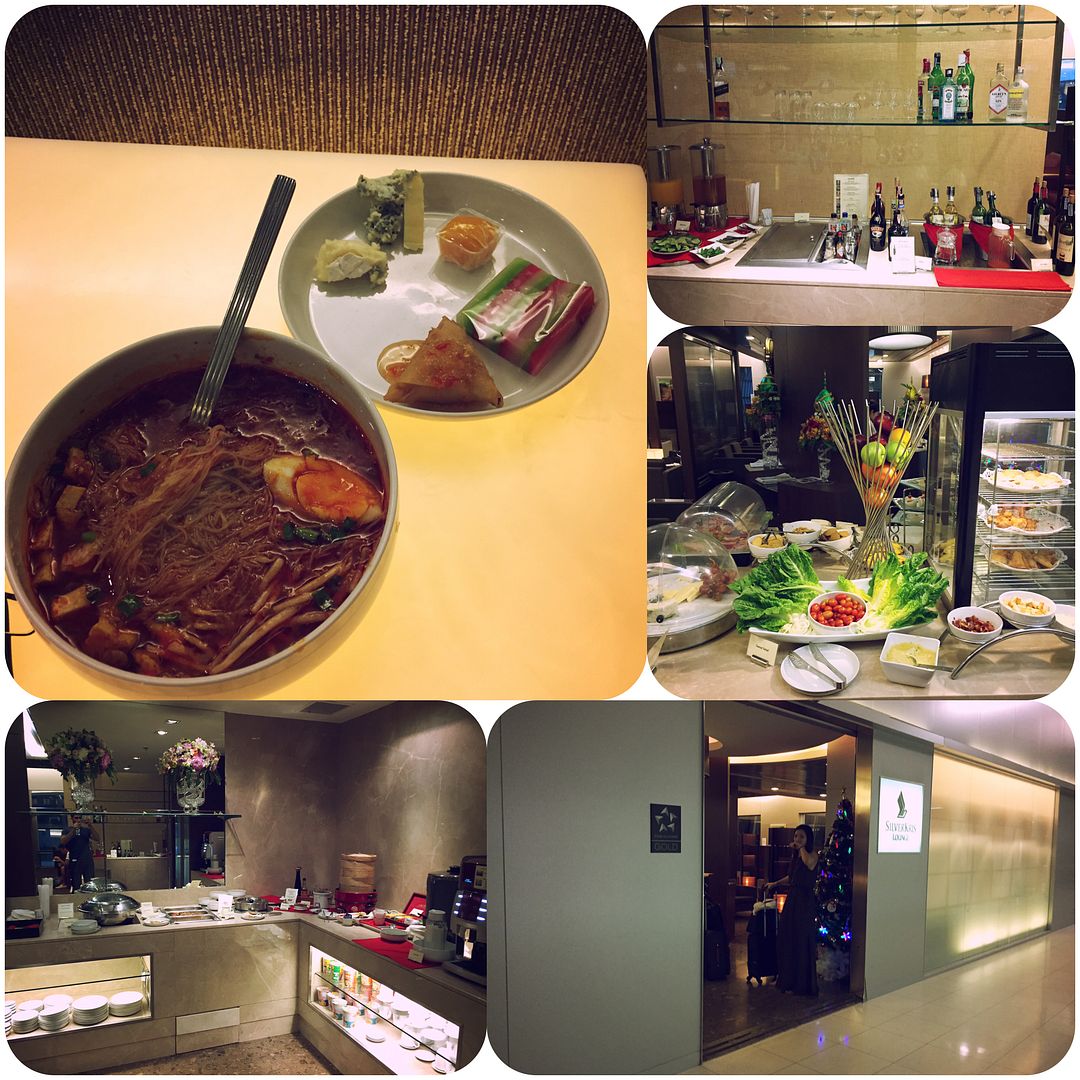 Thai's Airbus A380's are configured in a Y-heavy format, with approximately 435 Economy seats taking up the entire lower deck and several of the back rows on the upper deck (these are supposedly the, "baby free" rows for customers. Meanwhile, it offers 12 flat bed seats in Royal First at the head of the upper deck and 60 lie-flat bed seats in Royal Silk Business in between Royal First and Economy.
Royal Silk seats are all aisle access - which is a huge win for JCL passengers. The layout is 1x2x1 in a staggered format, with options to have two seats in the center adjacent to each other, or distant from each other, with a "workstation" placed across before the window seat. In other words, there is a VERY nice element of privacy in these seats.
It is important to note, however, that the window seats alternate between having the actual seat adjacent to the cabin panel (aka windows) versus having the office space adjacent to it. It's nice to have that option, but for people who love to look out the window (or who want additional privacy) it will be prudent to select the first option. There is also ample storage space to hang coats, store shoes, bags, garments etc. Amenity kit was nothing special.
Each seat comes with a 15-16" LCD personal TV, equipped with hundreds of films, television shows, audio channels and games, as well as an AC power port and two USB outlets. During flight, I watched a series of funny shows as well as TOP GUN!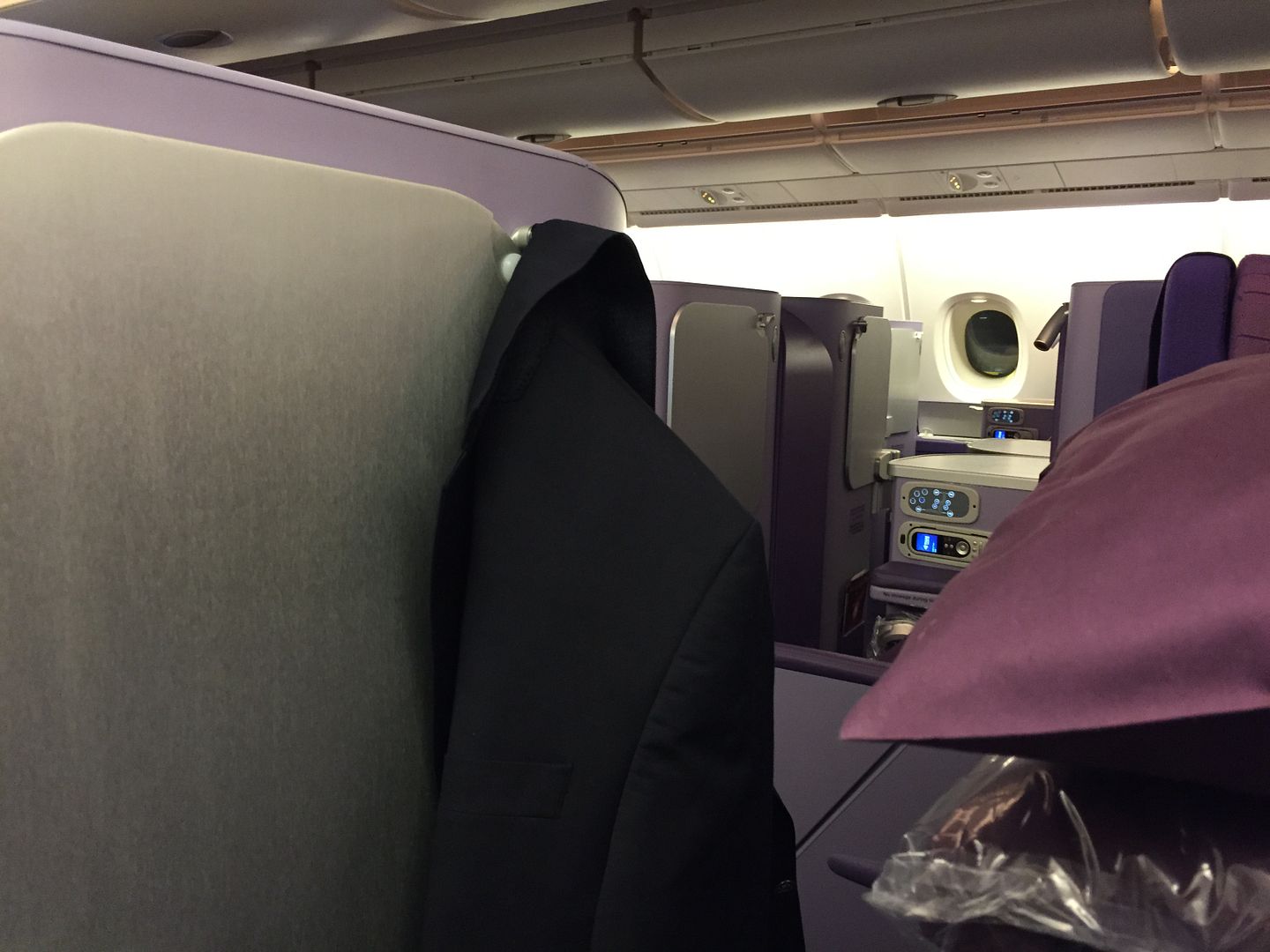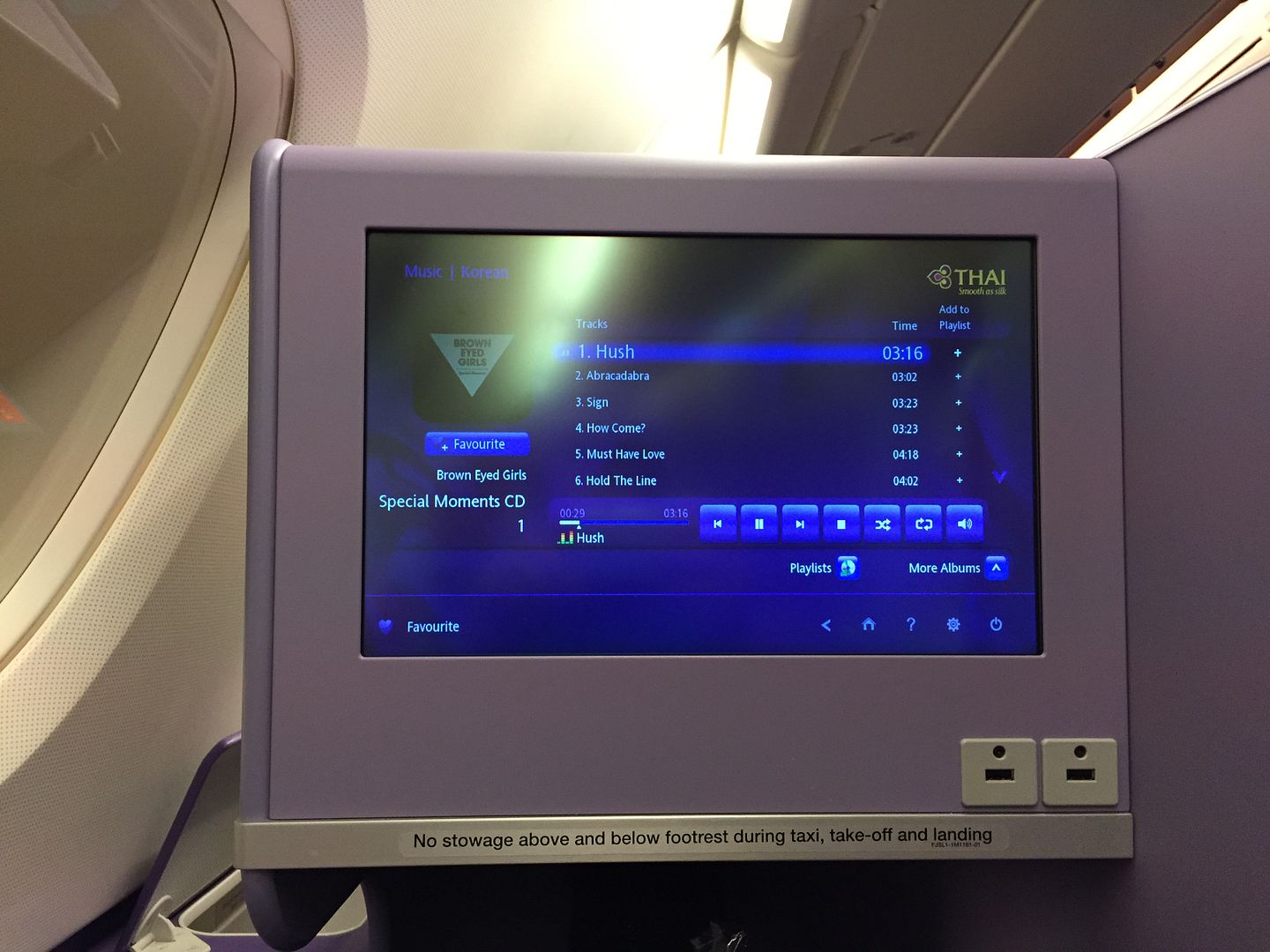 After takeoff, we received our first meal service. Dinner was a rather elaborate affair which I found slightly odd given the late departure time from Bangkok, but I suppose that the expectation is that most passengers will gorge and crash creating minimal work for the crew throughout the flight.
The appetizer consisted of a Duck Liver Terrine along with Prawn and Papaya Salad. While the right idea, none of these items really synced together and just seemed a bit random. Presentation could have also been better.
For the main course, we had a selection of four entrees, between Beef Bourguignon, Stir-fry Prawn, Steamed Chicken Chili or Red Snapper. I went with the beef (heading to France, duh) and it was delicious. The meat was succulent and cooked very well, and the accompanying side dishes were yummy (if not just American staple foods).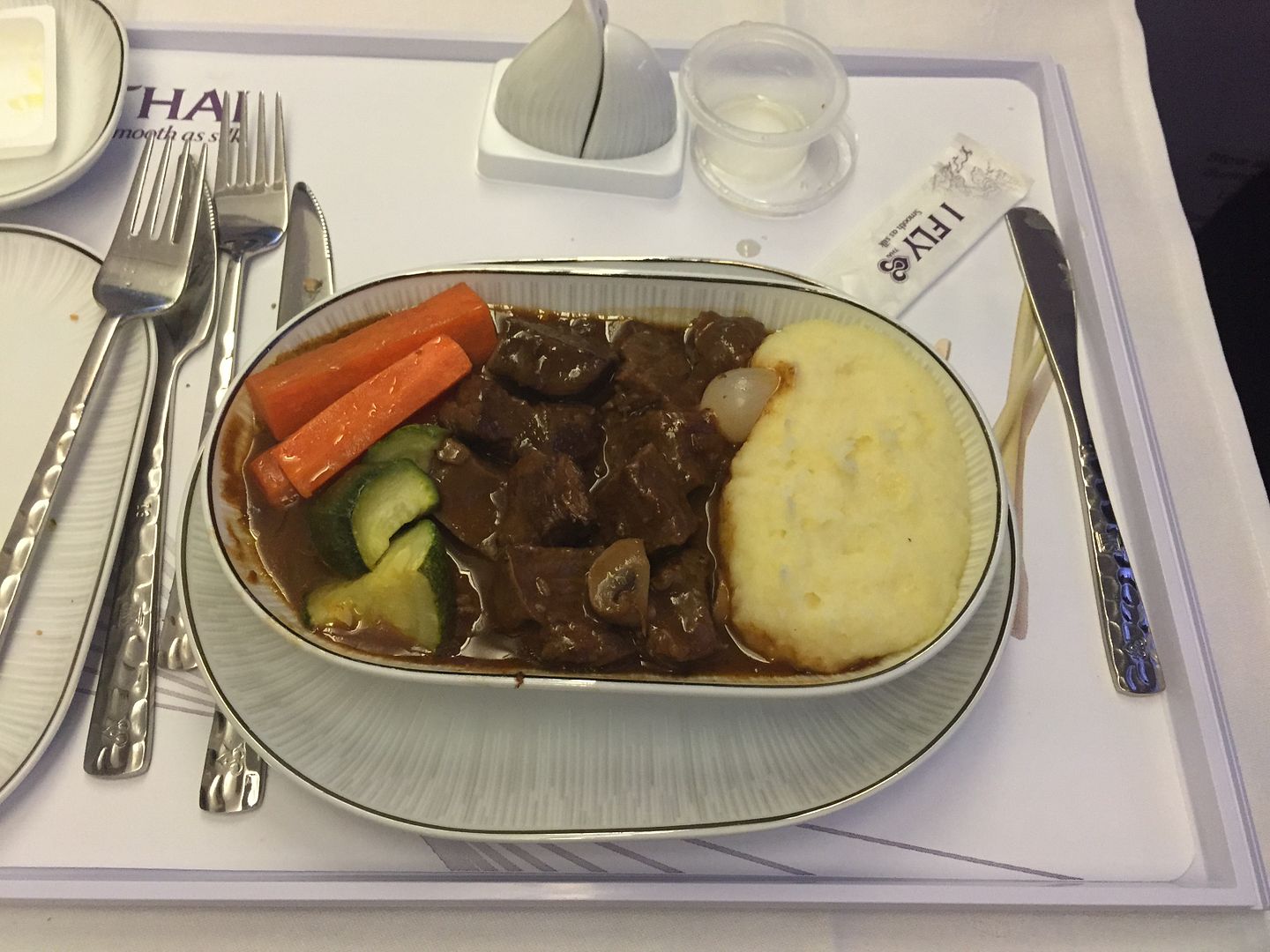 Afterwards, we were served an assorted cheese and fresh fruits dish. I suppose that this was the conclusion of the service since there was a Dessert option listed (strawberry tartlets or milk curd with mango passion fruit sauce) but these never made an appearance. Such is life.
I managed about 2-3 hour of sleep, and woke up some odd hours later, when we were already well over Pakistan.
I watched my movie and then managed to shut-eye for a little bit. As the cabin was completely dark the entire time, there was very little movement and not much else to do. Most of the passenger makeup were French and European tourists holidaying in Southeast Asia, then heading back home to Europe.
Prior to landing, we were offered a breakfast service consisting of fruit, yogurt, and a choice between Apple Pancakes, Mushroom Omelet or Cold Cuts. I went with the Omelet and it was fairly standard. The fruit platter, however, was delicious and refreshing.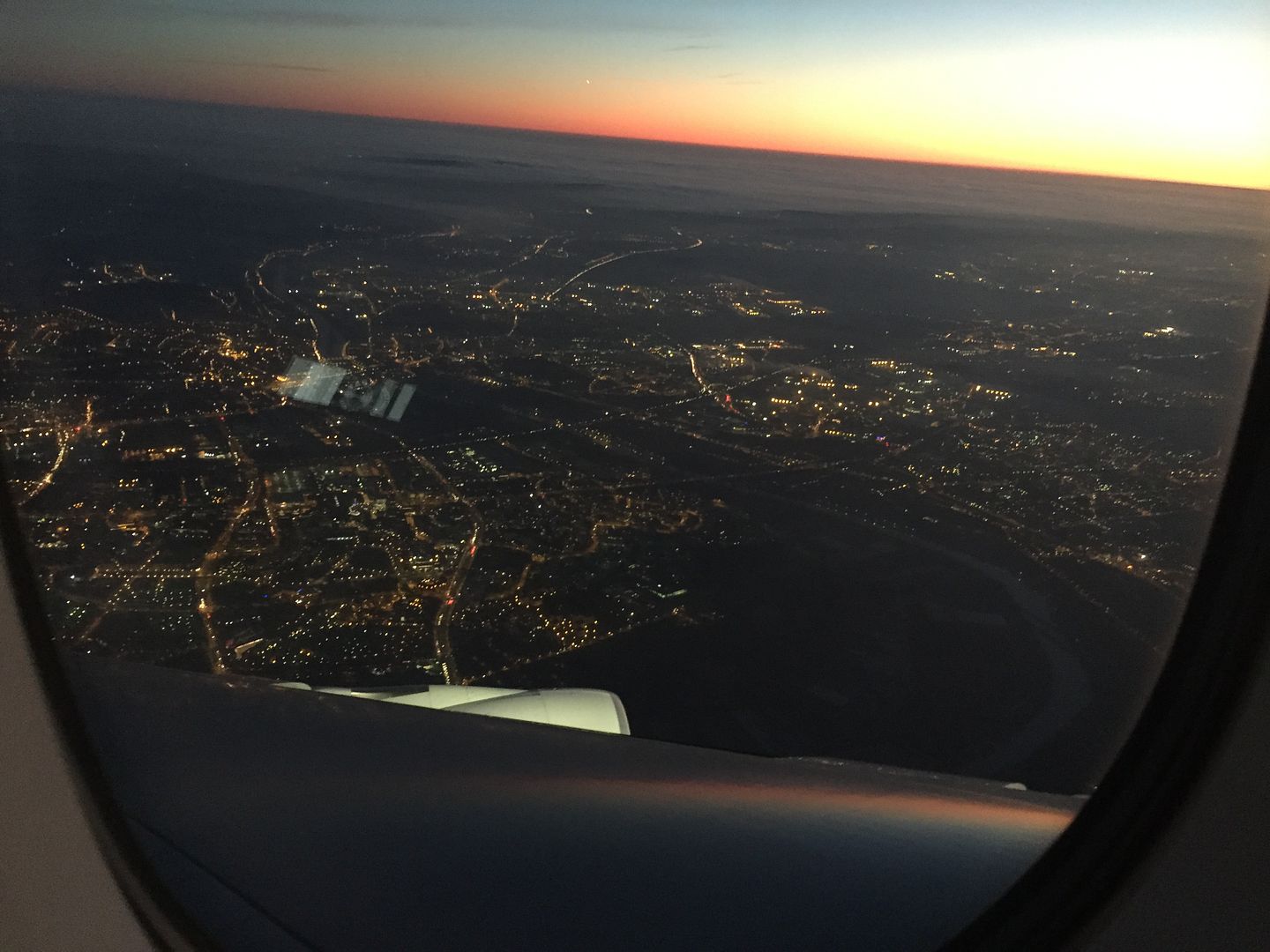 Arrival into a very foggy Paris was a bit surreal as the visibility was poor. I absolutely loved the forward-facing camera from the tail. We taxied to the famous Terminal 1 at CDG and deplaned.
Overall, it was a very good, comfortable flight that provided everything that I'd wanted. It didn't need to provide anything special for me: I just wanted to fly on the whalejet.