Video Reports of this leg of the trip
CRH Chinese high Speed rail - Beijing west to Shijiazhuang - G657
CRH Chinese high Speed rail - Shijiazhuang to Xi'an - G661
China Eastern MU2117 - Xi'an to Beijing - Airbus A321-200 (B-6329)
Hello a'netters. Hope you're all doing well. This is the fourth instalment of my trip report. This report consists of our flight from Xi'an to Beijing and we wanted to take the last flight out of Xi'an so as to be able to spend the entire day at Xi'an. This option seemed the most viable option for the price and the timing and looking forward to it.
I don't have too many photos here as most of it were shot on video, link above.
Click here for
Part1
,
Part 2
and
Part 3
of this report.
Thanks to GCMaps for the map illustrations below:
China Eastern – MU2117
Route: XIY - PEK
Flight Reg:B-6329; Delivered to China Eastern on Aug 2007.
Aircraft Type: Airbus 321-200
Seat: 34L (weird seat numbers. Economy starts from Row 30 and it is A,B,C and J,K,L)
Flight time: 21:25 - 23:15 (21:45 - 23:09)
Actual flight time:1Hr 25 min
Distance: 580 Miles
Load: Almost full in all cabins
8th September 2016
My Log book: 1st time on China Eastern (but 4th Flight including China United and Shanghai Airlines) / 8th flight on Airbus 321-200 / 118th Total overall flight
Flight booking was done through Ctrip.com. Easy and simple. Ticket issued within an hour, via email confirmation.
Tried checking in the previous day to no avail. It said this was an internal code shared flight and hence had to be done at the airport. The ticket was booked through Ctrip and nowhere was it said it was a code shared flight. Checking China Eastern website too, it only mentions this flight as a China Eastern flight. Odd!
Online Check in -> #Fail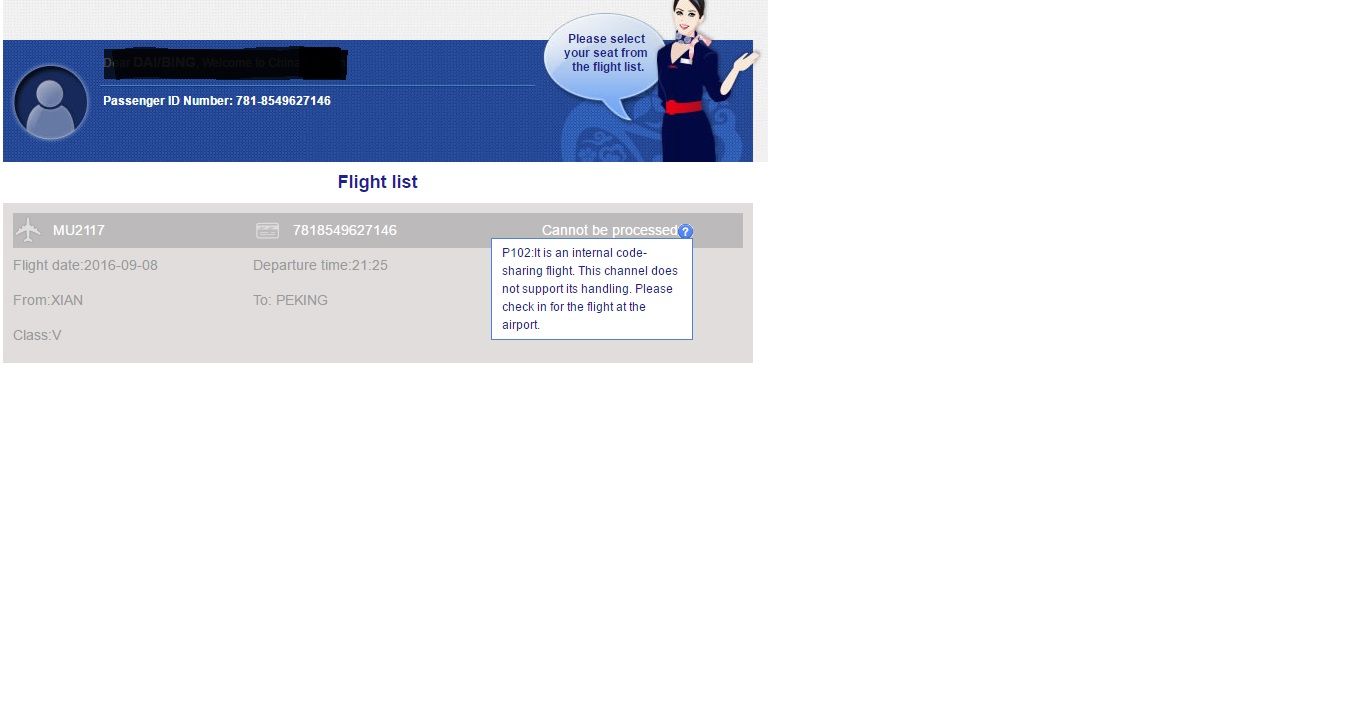 Even more worrying was the punctuality of this flight. It seems that the scheduled departure is always delayed between 30min to an hour. Not looking good.

(the day before our flight, it was delayed by 2 hours and 30 min!

)
On the day of travel we arrived at the airport really early since we had to drop the in laws en-route at the train station.
Trying the impossible, we were brave enough to try and see if it were possible to rebook ourselves to an earlier flight. As expected it resulted in waiting in a non-existent queue for 30 minutes and we were none the wiser.
Xian airport is a complete mess. You need divine intervention to protect you in case if you needed anything to be sorted. There seemed to be no form of information anywhere - where to buy tickets, general information, Nada. Absolute shambles. However looking at the bright side of things, the self-check in worked well, just about. The identification number is the passport number and once that was accepted we were able to check in and boarding pass printed. Got decent seats too.
Put up a fight, but eventually worked, and worked well.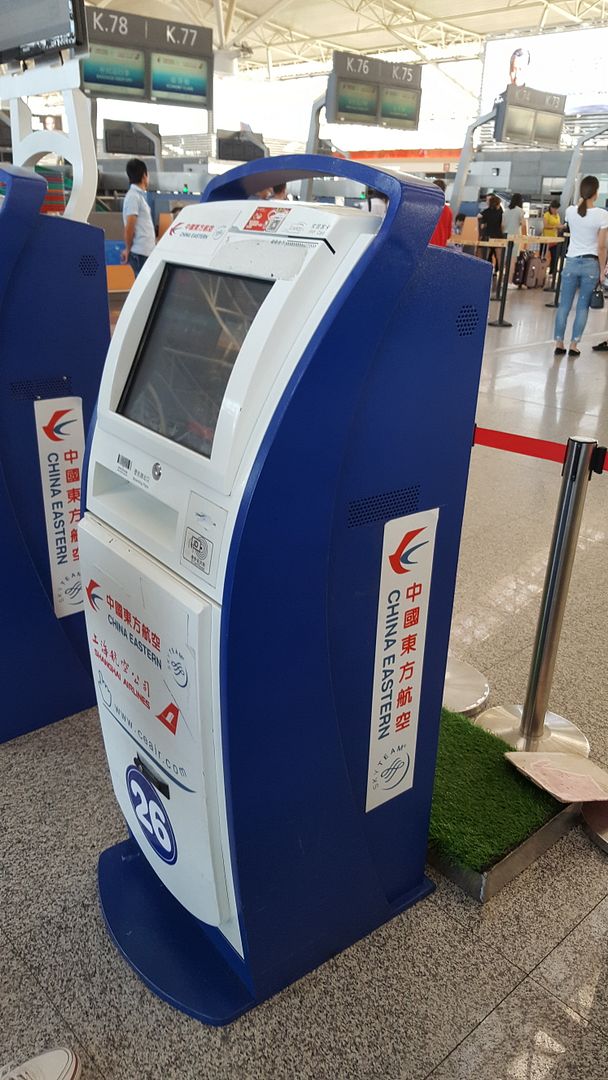 Are things going to get better from here on? Had 45 minutes before baggage drop opened (3 hours before flight) so chilled at a cafe nearby. Almost needed a third mortgage to buy a coffee from here. I promise never to complain about the extortionate prices at other airports worldwide. Compared to prices outside the airport the rate at which things are charged at Chinese airports is second to none. A glass of watermelon juice (pint glass) at a 5 star restaurant costed me 27 RNB. Here a smaller glass costed me 46! Essentially double a 5 star hotel rate!
Boarding Passes sorted
Proceeded to the baggage drop off right at 3 hours before departure. Drop off was quick and then proceeded to the long and slow security check.
20 minutes later passed through security. I think the issue here is people cutting queues because they're late. Everyone is late. Nevertheless airside it's much more calm. I had booked the China southern lounge access along with this booking as it looked a bargain at GBP 5 per head. It was indeed so. Good choices of food, drinks not so. But met with our expectations. At checking into the lounge they mentioned that the flight is on time. Upon checking flight radar I could see that it was en-route from Beijing and looked to be on time.
Meal at the lounge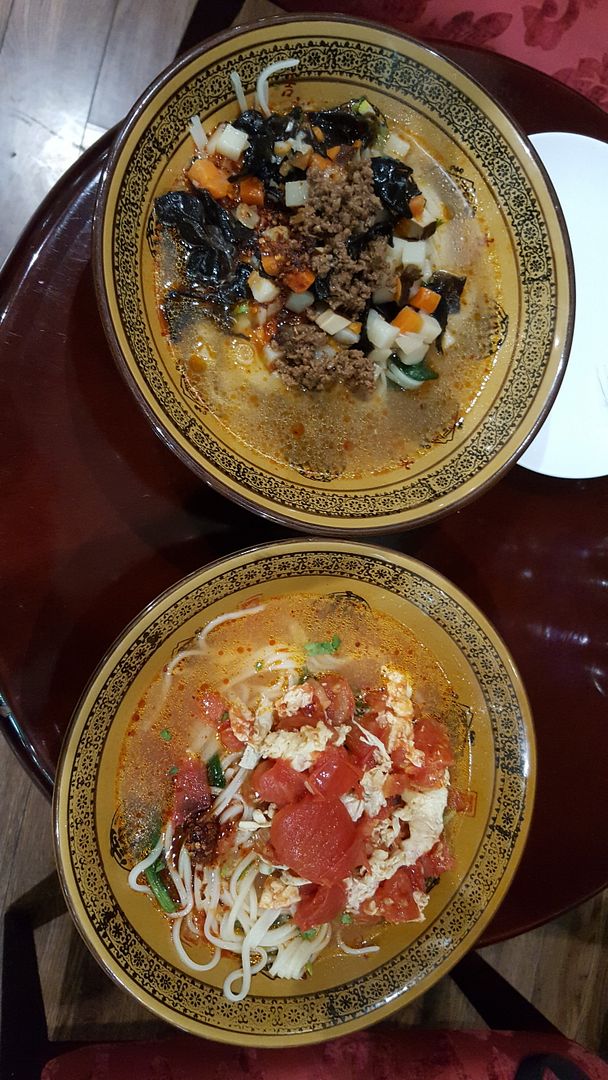 Xian airport had free Wi-Fi which seemed to work well. It logged you in via WeChat.
Plane spotting at XIY -> Is there an extra 'O' in their name?

Loong Air - An airline based in Hangzhou, as per
Wiki
Boarding from gate H19. The aircraft towards Xian seemed to be light on load but the belly looked fully with cargo boxes.
Boarding began on time at 20:50. Done orderly. We were coincidently standing where the line started and was one of the first to board.
Our ride to Beijing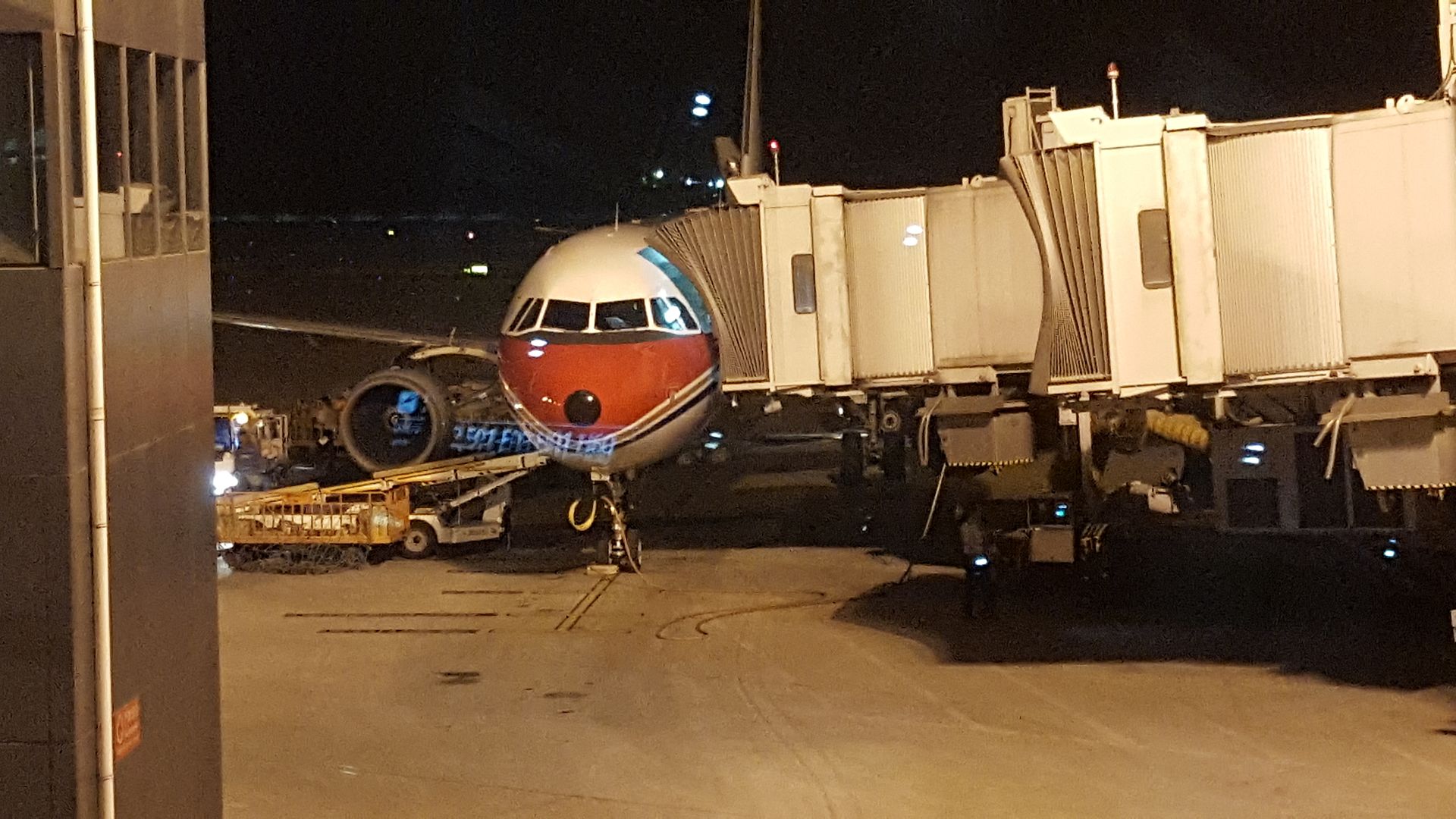 The aircraft looked clean and well kept. The load looked to be full today with a very large group of foreign tourists. (Nearly 75% of the flight). Crew did a very good job to greet everyone in mandarin and English.
Only drinks served on this flight. A flight time of an hour and 40 minutes announced. Was quite a turbulent flight all the way to Beijing. Quite odd that the entire length of the flight was at a very low altitude. Circa 25000 feet.
Just for laughs, playing in a loop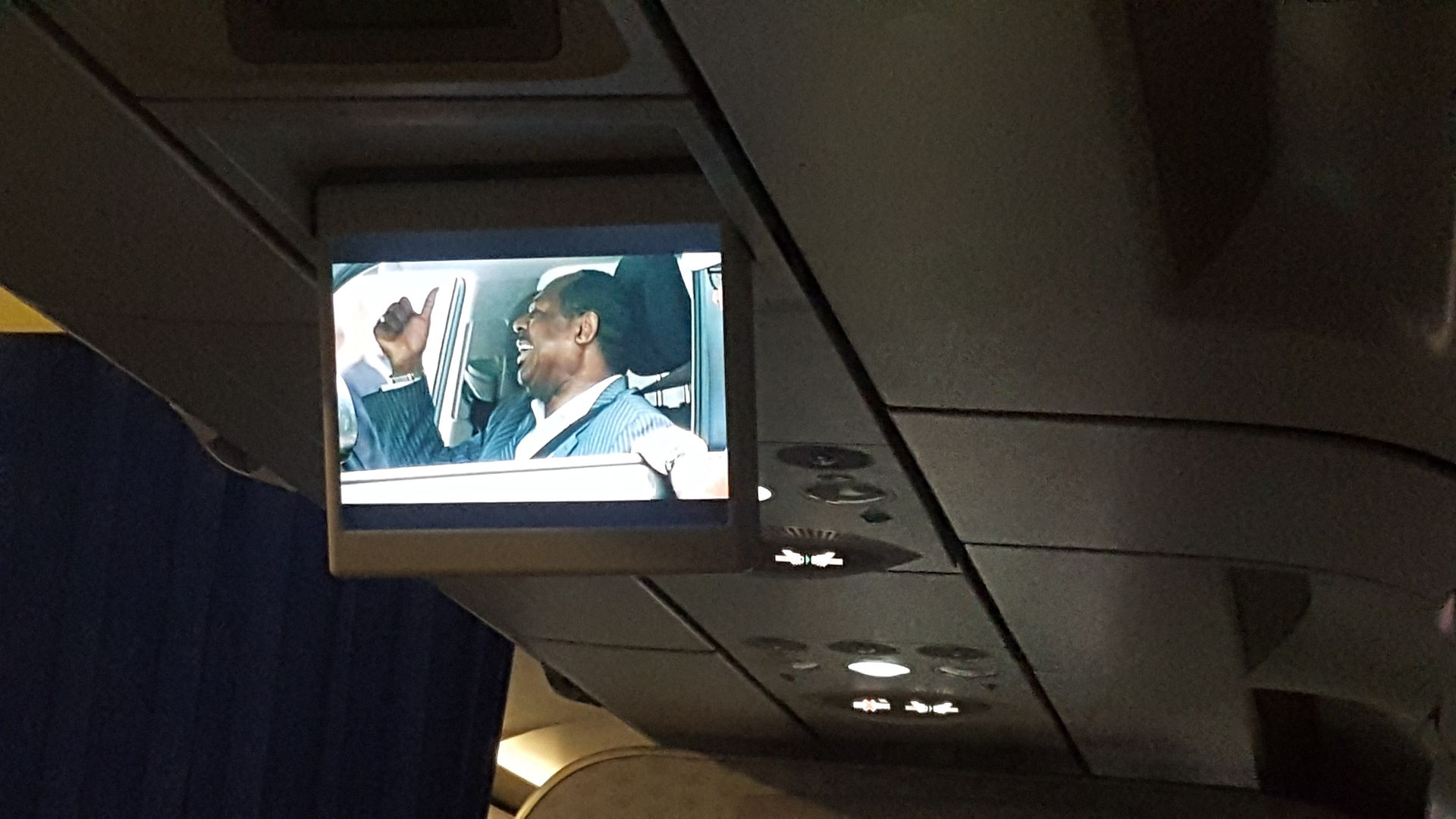 Landed ahead of schedule and we were parked at a remote gate.
Tried speaking to the captain but wasn't allowed to do so (regarding the low altitude route). Quizzing the cabin crew she reckoned the reason was ATC controlled. And perhaps was asked to do so due to congestion at higher altitude.
Surprisingly landed earlier than preiovus days! excellent.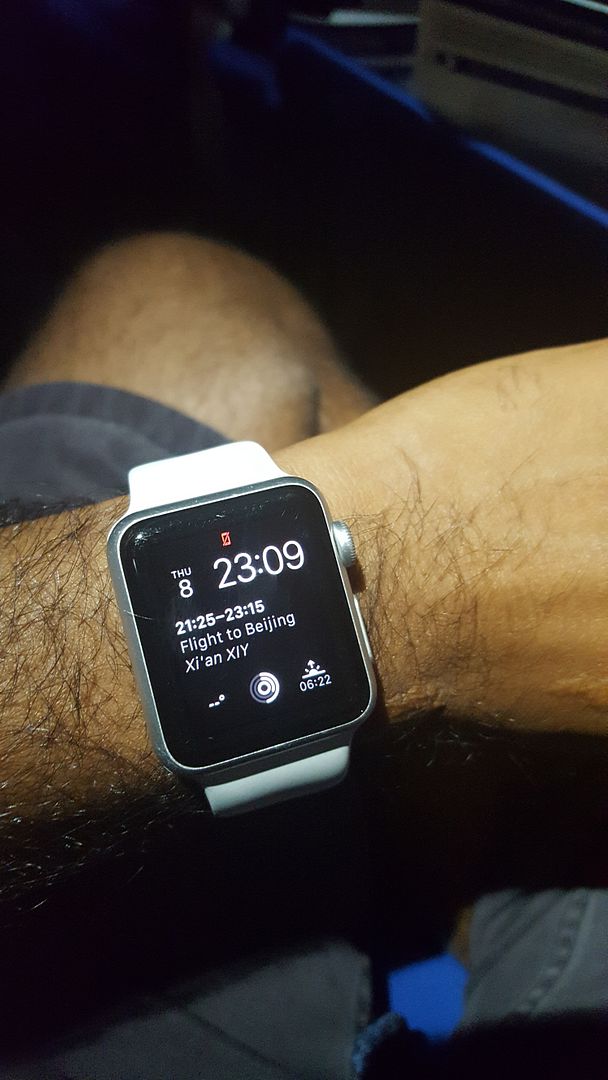 Bags collected and out of the airport in 20 minutes. Result!
Verdict
Was expecting to be delayed, based on past rack record of this flight, but we were slightly ahead of schedule. Chinese domestic carriers are notoriously famous for their delays but for us on this sector we might've got lucky and it was a perfectly on time flight.
Based on this experience It was a very good one with China Southern. Very professional crew, clean aircrafts and on time. For the price paid was great value for money (£120 for the 2 of us including all taxes and lounge access).
Last and final part of this trip report coming soon (Hopefully!). Until then safe and happy flying, let the Trip reports keep coming. Adios!
Sight and highlights of Xi'an
Bell Tower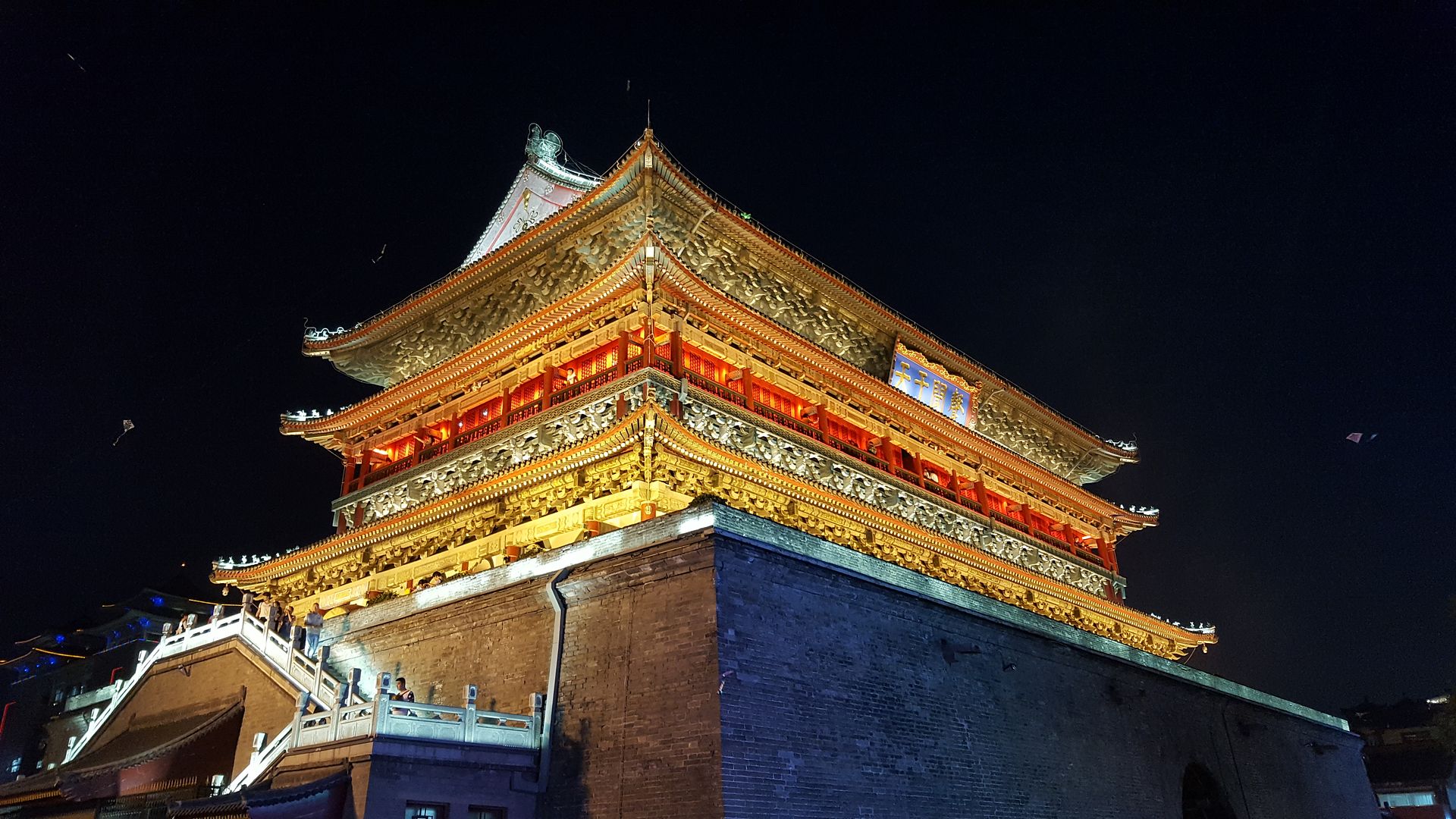 My highlight of the trip - cycling on top of the Xi'an Wall
Traditional Chinese Performance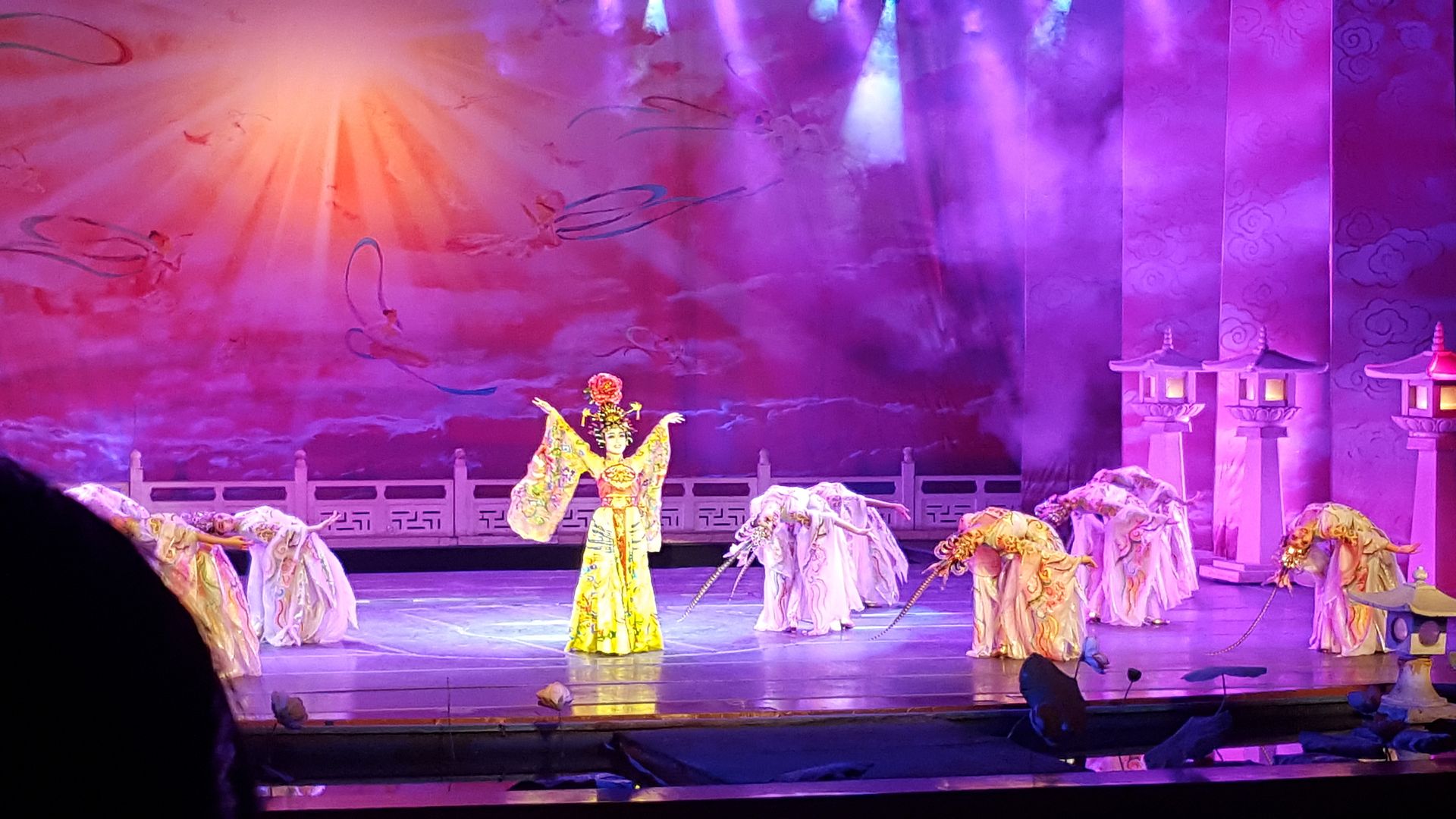 Huaqing Palace Baths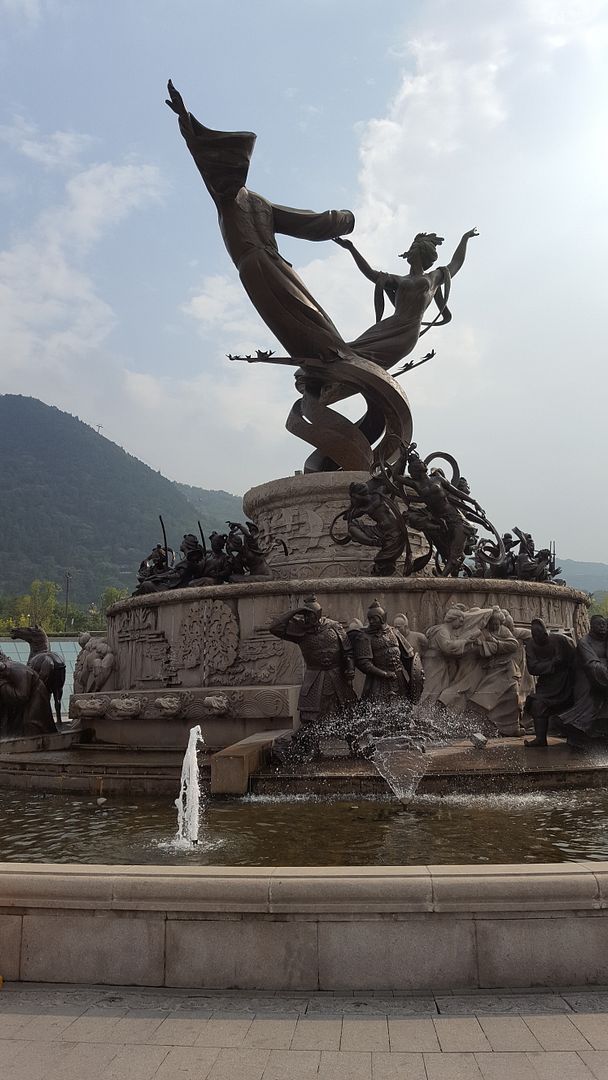 The Imposing Terracotta Warriors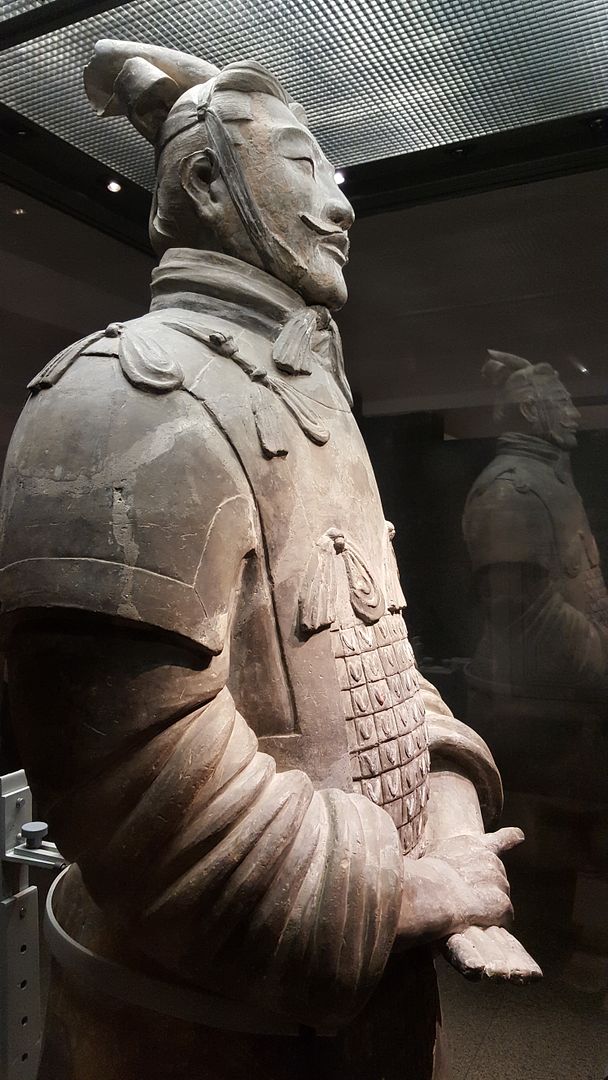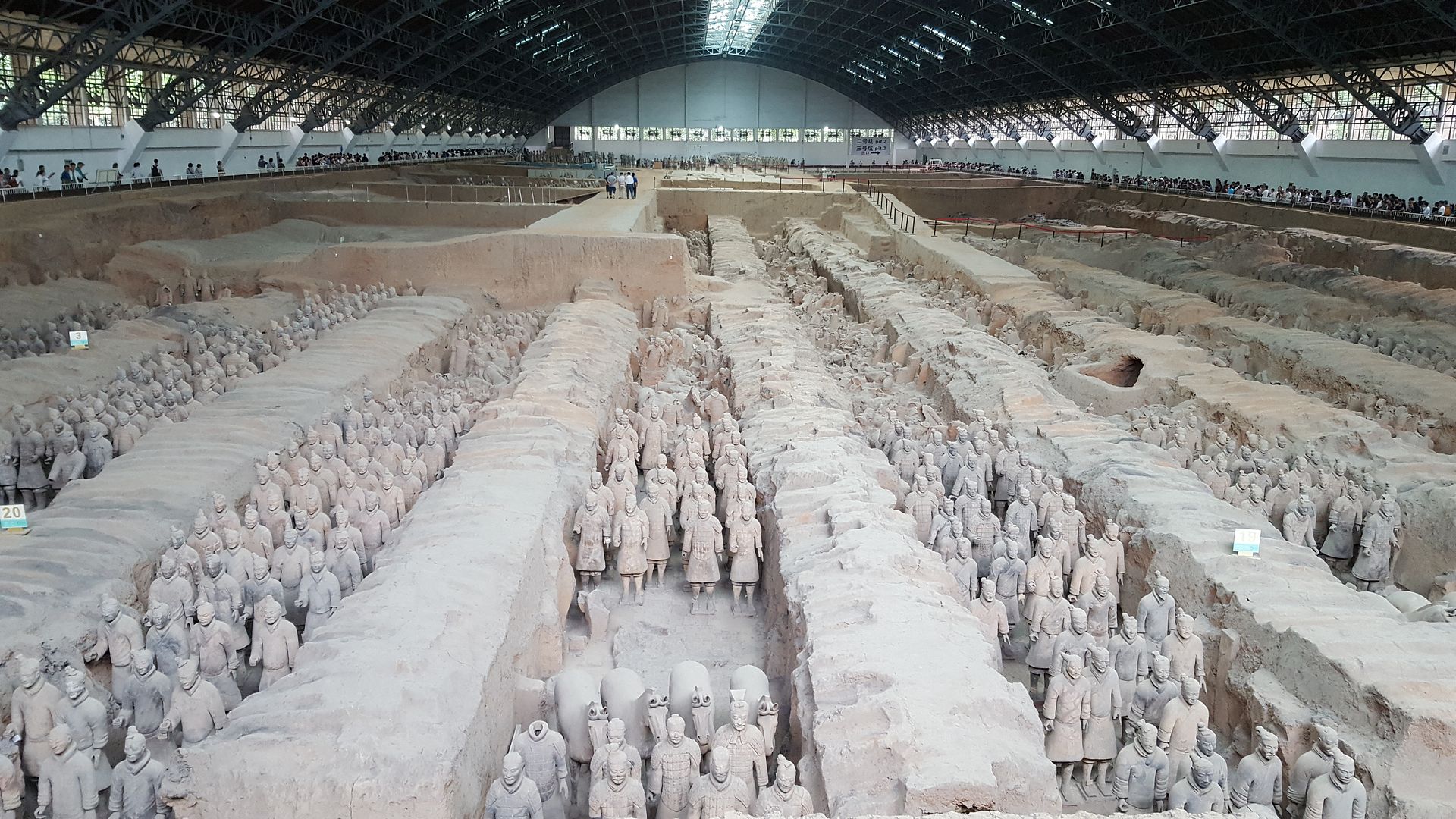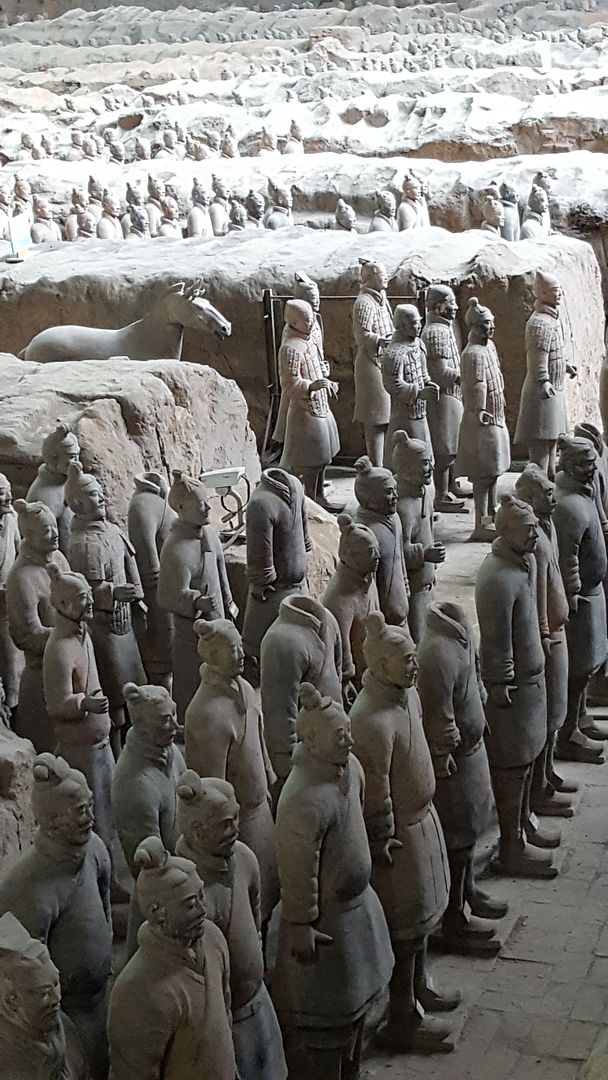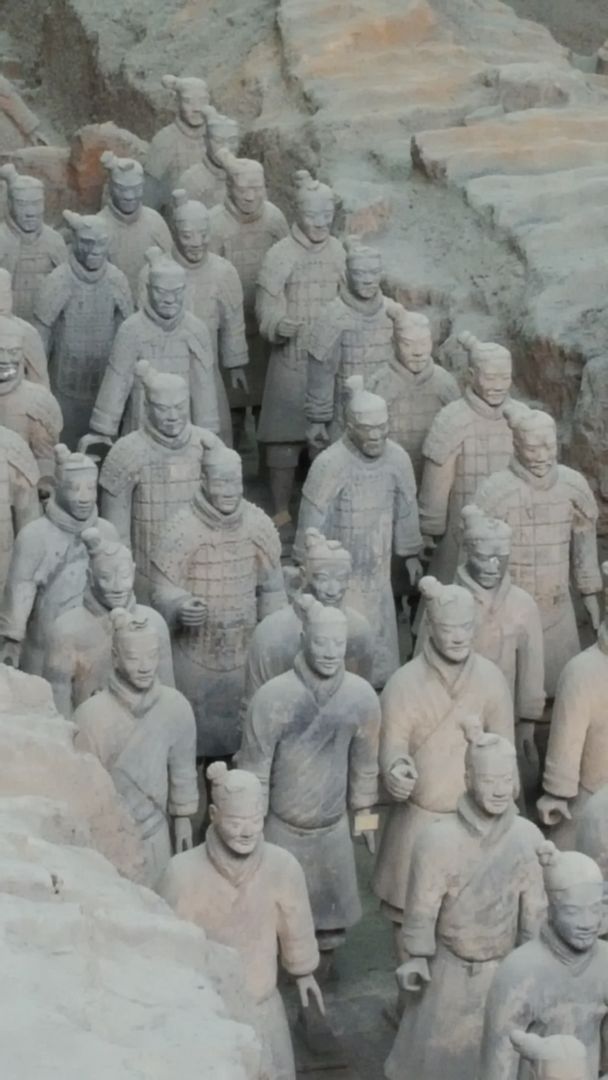 Muslim Quarter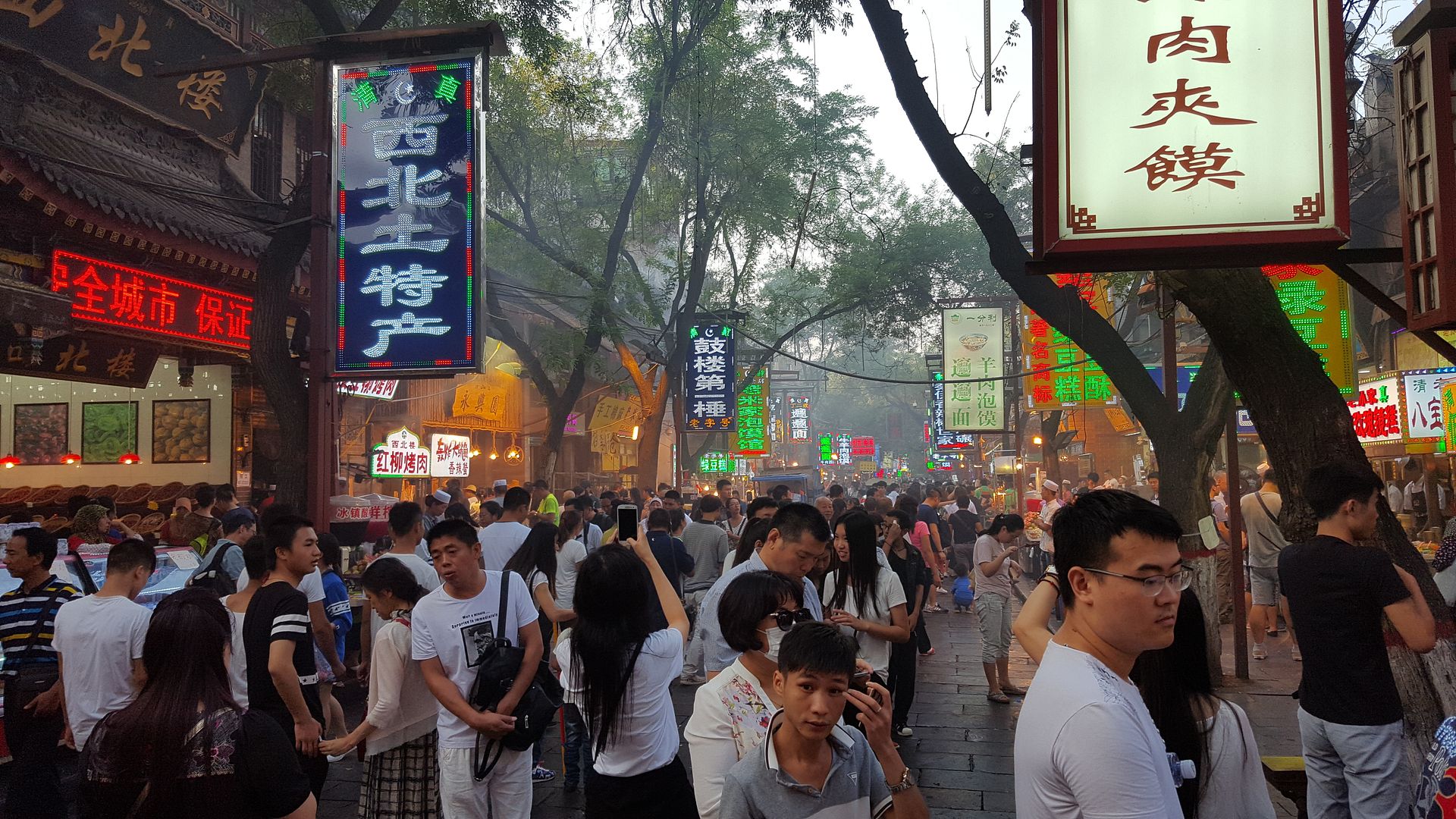 An Old school Hotel
Our ride to Xi'an -> An impressive 1000 Km in 4Hr and 19Min!
Previous Trip Reports
Journey to the East (Part 3) - Etihad 5th Freedom Route
Journey to the East (Part 2) - BA, JAL, Etihad, China Eastern
Journey to the East - BA, JAL, Etihad, China Eastern
https://www.airliners.net/aviation-forum ... in/272740/
https://www.airliners.net/aviation-forum ... in/272316/
https://www.airliners.net/aviation-forum ... in/271923/
https://www.airliners.net/aviation-forum ... in/271891/
https://www.airliners.net/aviation-forum ... in/271880/
https://www.airliners.net/aviation-forum ... in/271857/
https://www.airliners.net/aviation-forum ... in/270667/
https://www.airliners.net/aviation-forum ... in/270661/
https://www.airliners.net/aviation-forum ... in/270655/
https://www.airliners.net/aviation-forum ... in/269982/
https://www.airliners.net/aviation-forum ... in/269054/
https://www.airliners.net/aviation-forum ... in/268621/
https://www.airliners.net/aviation-forum ... in/268583/
https://www.airliners.net/aviation-forum ... in/268588/
https://www.airliners.net/aviation-forum ... in/268222/
Baltic Escapades - VNO/TLL/RIX On W6,BT And OV
South France - EasyJet A320 BA A319
UK To India - The EK Way - B777-200/300 & A380
India Domestic–Jet Airways And Indigo–A320/ATR 72
BA A320/321 - LHR To Berlin TXL - Christmas Day
China Southern - LHR-CAN-HKT - B787/A321
Aloha! The United Way - B777-200 And B737-900
Mahalo Hawaii, Hello NYC - DL B767-300
Cool Blue To BOS And Got Blue? To LAS - E190 A320
VS Little Red To ABZ And EZY Return
24 Hours On A 787! - Final Leg CZ - AKL-CAN-LHR
Part 5 - BHE-WLG-AKL On NZ Beech1900D And A320
Part 4 - MEL-AKL-ZQN On QA And NZ B738\A320
Part 3 - CNS-MEL On JetStar A321-200
Part 2 - SYD - CNS On Virgin Australia E190
Canton Route Part 1 - LON-SYD - CZ DreamLiner/A332
DREAM(liner)ING Of Hainan - China Southern
Panda Calling - BA LHR To CTU - Club World
China - The Low Cost Way - Spring Airlines - SJW-CTU
China United Airlines (KN) - CTU - SJW - B737-700
Norwegian B737 - LGW-TOS-BGO-LGW
Jet Airways: LHR – COK
Barra Trip – that was not to be
LHR - KWI - BA 747 - Part 1 - Middle East -China
Part 5: PVG-LHR - BA - Economy - B777
Part 2: KWI-DXB - FlyDubai - Economy - B737
Part 4A&B - SHA-SJW-SHA - FM: Eco: B737
Part 3A&B : DXB-HKG-PVG: CX & KA :Eco: A333
Morocco Trip - LGW-RAK-TNG-LHR - EasyJet & Iberia
Dusseldorf Calling - BA & EZY - Club/Eco - A321