This is another installment in a series of classic (or at least old) trip reports, it's been a while since
I have posted one and should have a few more coming soon.
The data is from my trip logs and is what I recorded at the time and dim recollections and the pictures are scanned from slides and quality varies.
Background:
This trip was for one reason only: Fly one last time on an Electra.
While EA had not announced any retirement date, we knew it would not be long. As it turned out I managed one more Electra flight in 1973 on
Pacific Western from YVR to SEA (via YYJ), but that is for another report.
For this trip I took my brother along as he was also interested in the Electra trip and had never flown one to my knowledge (or has since).
The routing for the day:
MIA-VRB-TPA: EASTERN Lockheed L-188 Electra
TPA-MIA: NATIONAL: Boeing 727-235
April 29, 1972
Miami (MIA) TO Vero Beach (VRB)
Airline: EASTERN
Flight: 640
Aircraft type: L-188A
Aircraft Registration: N5524 S/N 1036 (Delivered to EA 2/26/59)
Still in service as of 2011 in Ft McMurray Alberta (probably scrapped by now).
Seating Configuration: 89Y Load: 25 SEAT: Y
Scheduled Departure: 12:25 Actual Departure:12:26
Departure Gate: 60 (in long ago demolished D concourse).
Takeoff Time: 12:38 Takeoff Runway: 9L (10,500')
Cruise Altitude: 11,000 ft.
Landing Time: 13:08 Landing Runway: 11 (7,180')
Flight Time: 30 min
Scheduled Arrival:13:05 Actual Arrival: 13:09
Arrival Gate: 1
Captain: Gorman
Routing: V3-PBI-V159-PLUTO-V51E-VRB
Here is the aircraft arriving at Gate 60 in 1971
Background and notes:
Boarding was naturally at ground level, and the engines were started at the gate for powered taxi away with no pushback required. Since there was nobody in the cockpit as we boarded I grabbed a quick picture , and later after the crew was there and we were ready to go (try that today!!). The crew was great, gave us the routing and information on the flight after we told them we were going just for the ride.
Takeoff was very fast, with an immediate left turn to north over the PAN AM hangars well before the end of 9L.
FLL was passed at 1243 and we were level at 11000 ft. at 1248.
We cruised up the coast inland passing all the airports on the way, dodging a few buildups from time to time and after only a few minutes we started down into VRB AT 12:57.
VRB was uncontrolled at the time and there was heavy VFR light aircraft traffic at the airport, for this reason we came overhead at 5,000 and made a right spiral down to approach join the patter and landing on 11 (which is now 12L). Arrival at the small 1 gate terminal was very quick as it was right were we turned off.
Photos from MIA-VER leg of the trip:
N5524 before departure from MIA at Gate 60:
[Cockpit pictures, both empty and with the crew.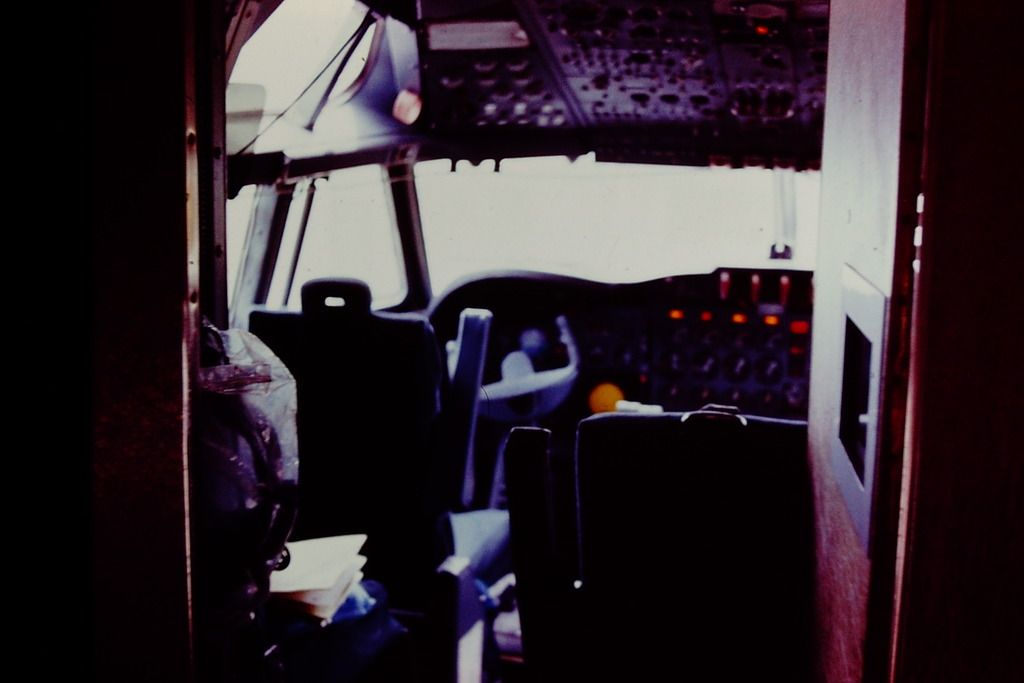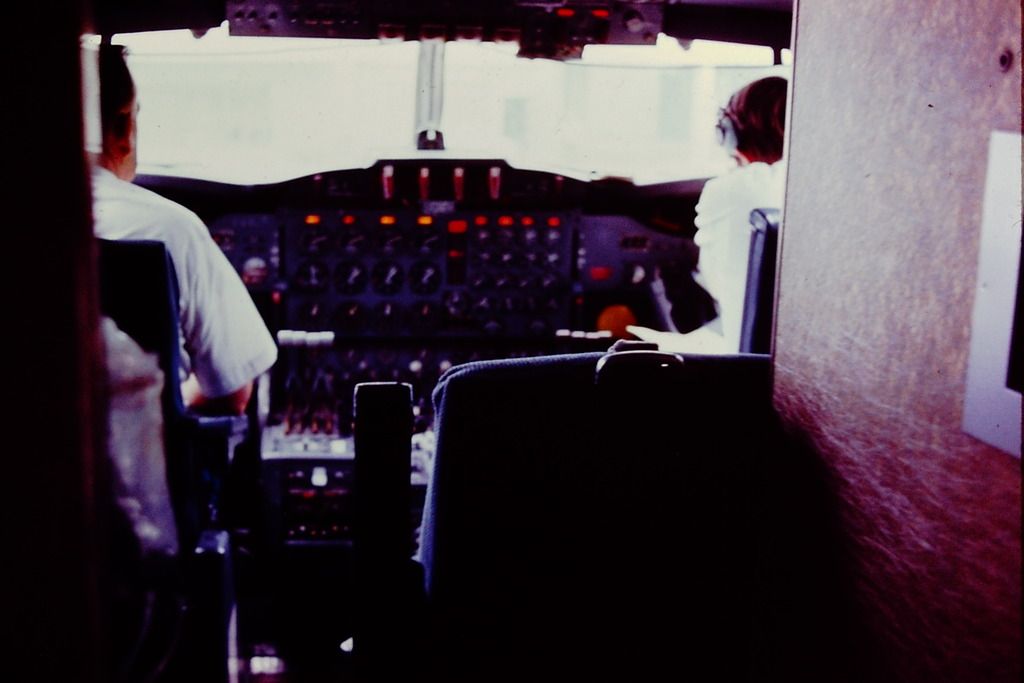 Turning on to 9L at MIA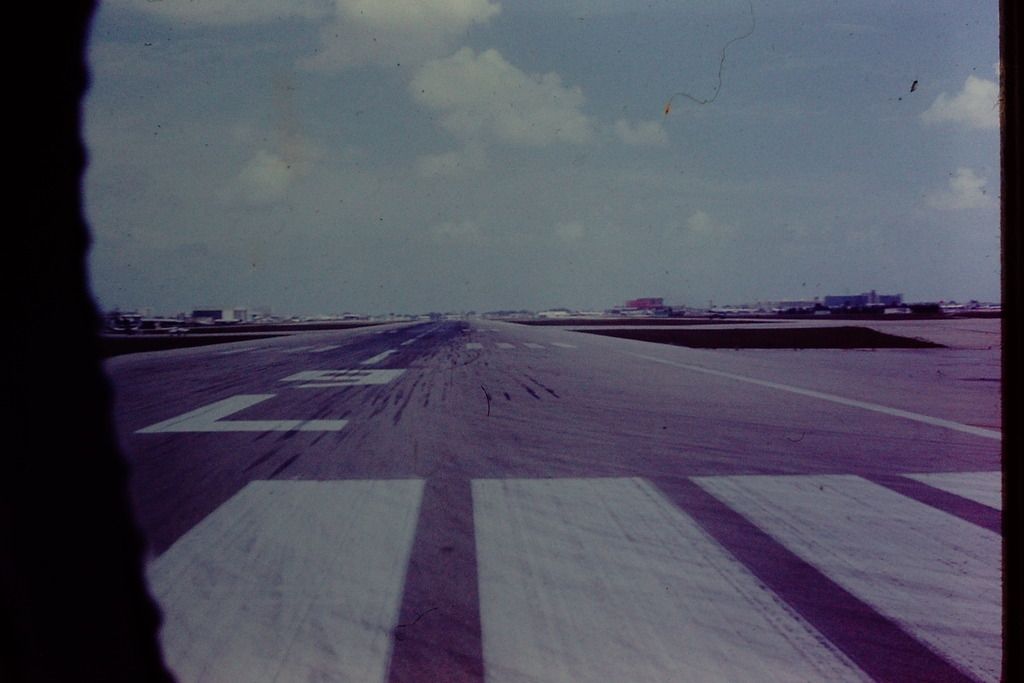 Takeoff 9L, Turning sharp left to the north, note the NEW National Hangar under construction (this is now part of the AA Base).
Passing abeam POMPANO BEACH AIRPARK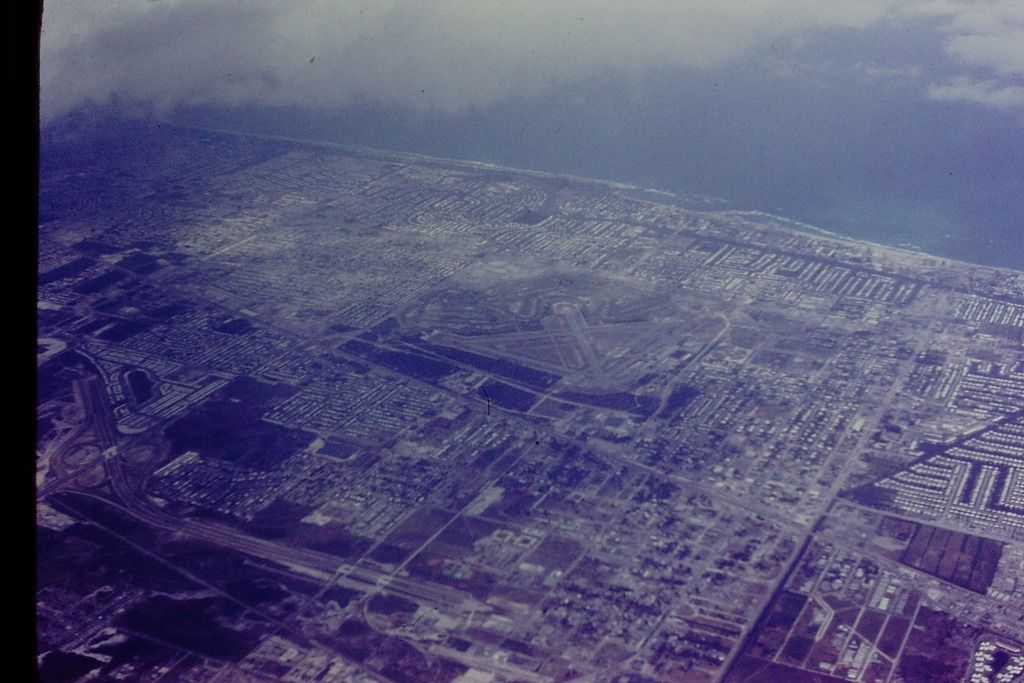 PBI in the distance??
Cruising to VRB (Love those Allison Engines).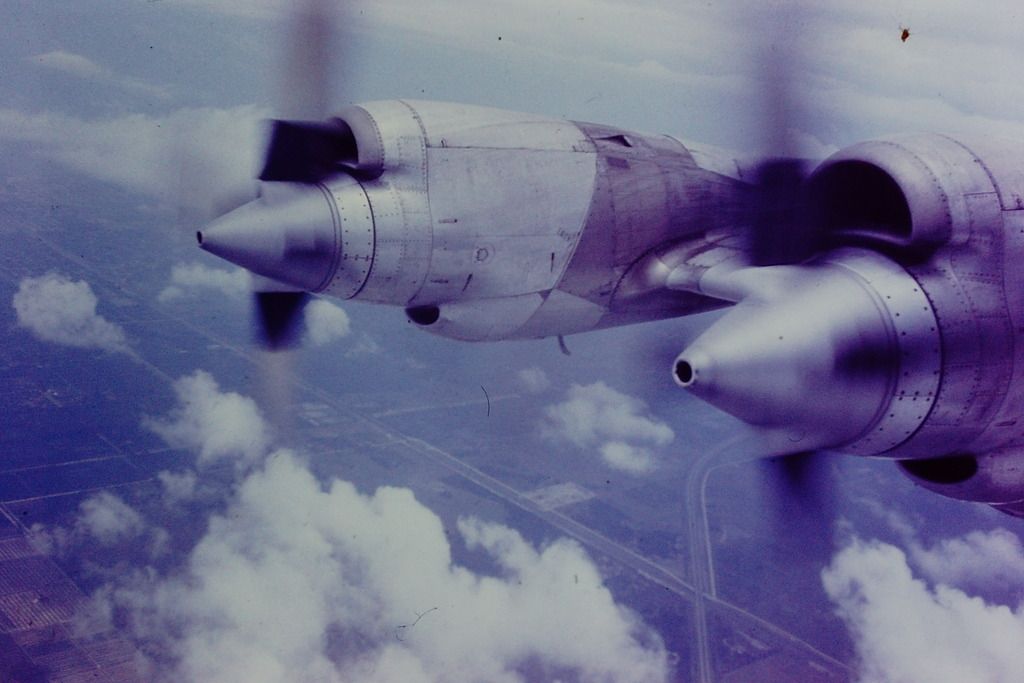 Overhead VRB at about 5,000'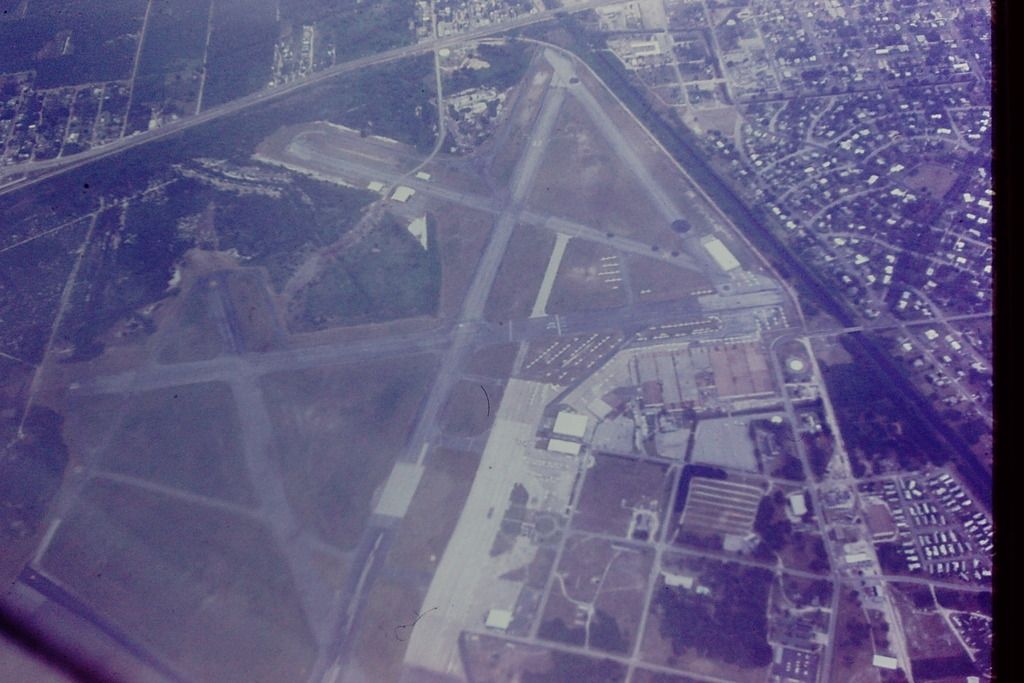 Diving into the pattern for 11!
Parked at the VRB terminal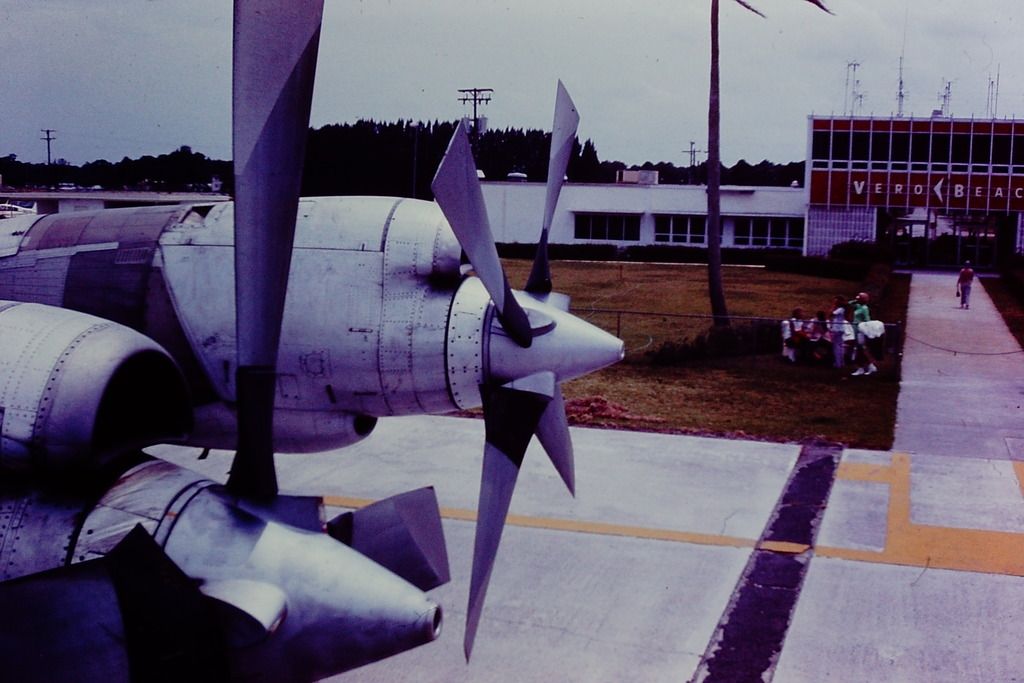 Vero Beach (VRB) to Tampa (TPA)
April 29, 1972
Airline: EASTERN
Flight: 640
Aircraft type: L-188A
Aircraft Registration: N5524
Seating Configuration: 89 Load: 35
Scheduled Departure: 1330 Actual Departure: 1330
Departure Gate: 1
Takeoff Time: 13:32 Takeoff Runway:11
Cruise Altitude: 14,000
Landing Time: 14:02 Landing Runway: 18L
Flight Time: 30 min
Arrival Gate: 21 (no Jetway)
Scheduled Arrival:1412 Actual Arrival: 14:04
Routing:VRB-V295-Bairn-DIRECT LAL-DIR-TPA
Background and notes:
After a naturally quick turn at VRB, we taxied up 11 and did a 180 for and quick takeoff into
a stiff breeze. It was choppy to light turbulence through several layers of broken clouds
until we broke out on top at about 10,000'. This cruise at 14,000 was only a few minutes again
before descent was started at 149p, for a tight base and approach to 18L.
Photos from this leg of the trip (VRB-TPA):
Ready to re-board in VRB (no problem going on the ramp during the stop):
I think this is Bartow airport (but can't be sure).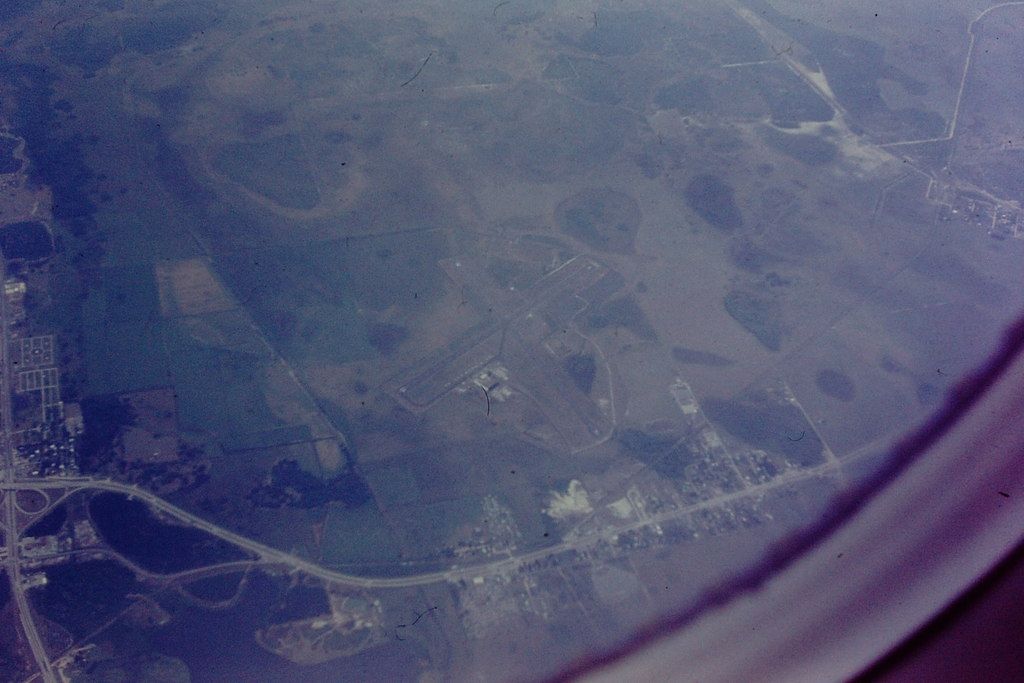 Lakeland Airport (again not sure):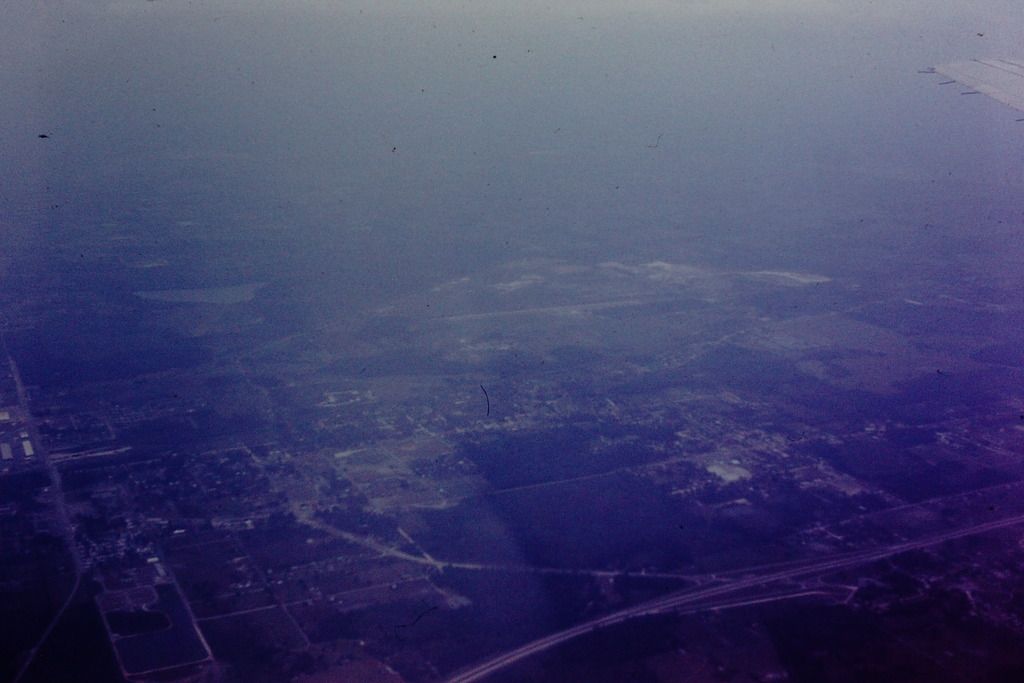 On Final to 18L at TPA: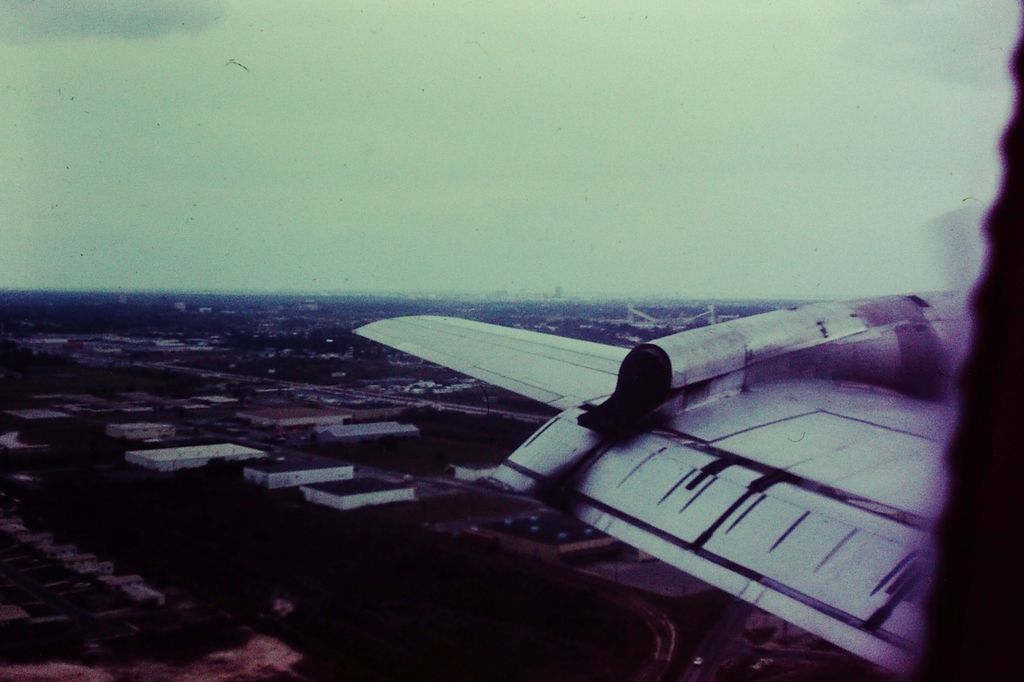 Taxi to gate at TPA (NA Satellite in the distance):
N5524 at gate at TPA ready to return to VRB and MIA: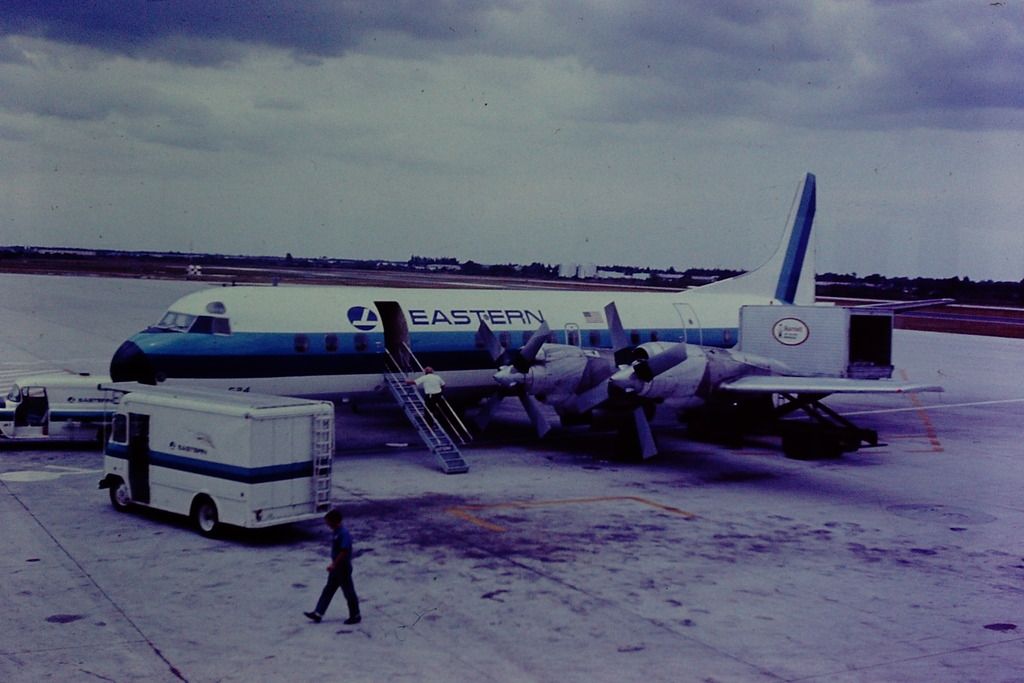 NW and I think DL satellite terminal, with 707s and DL DC-8-61.
April 29, 1972
Airline: NATIONAL
Flight: 439
Aircraft type: 727-235
Aircraft Registration: N4744 (S/N 19464) Ditched (not on purpose) in PNS bay in 1978.
Seating Configuration: 22/110 Load: 6/37
Scheduled Departure: 1620 Actual Departure: 1622
Departure Gate: 66
Takeoff Time: 1635 Takeoff Runway:36L
Cruise Altitude: 21,000
Landing Time: 17:12 Landing Runway: 9R
Flight Time: 37min
Arrival Gate: 26
Scheduled Arrival:1412 Actual Arrival: 14:04
Routing:VRB-V295-Bairn-DIRECT LAL-DIR-TPA
Background and notes:
The first question is..why didn't we just go back to MIA on the Electra? No idea really other
than we wanted to go on the 727 (how pedestrian).
In any case, after hanging around TPA for a couple of hours and touring the various satellites, it
was time to catch NA 439 back to MIA. It was scheduled as a 727-100, but was subbed to
a -200, certainly not for load out of TPA, but it was fine with us.
Photos from TPA-MIA flight:
NA 439 landing on 18R from JFK: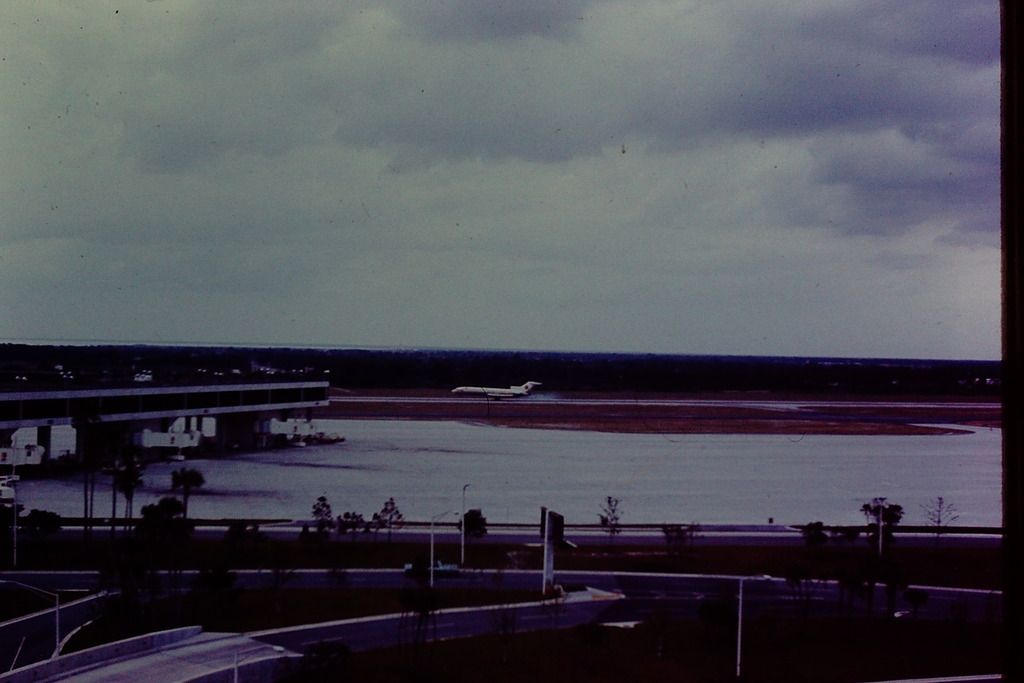 N4744-From above (a new concept in terminals then, now very common worldwide):
Taxi out to 18L for takeoff, this is looking down 9 I think, ½ the way there, we turned around and wend to take off on 36R. Looks like AC DC-8.: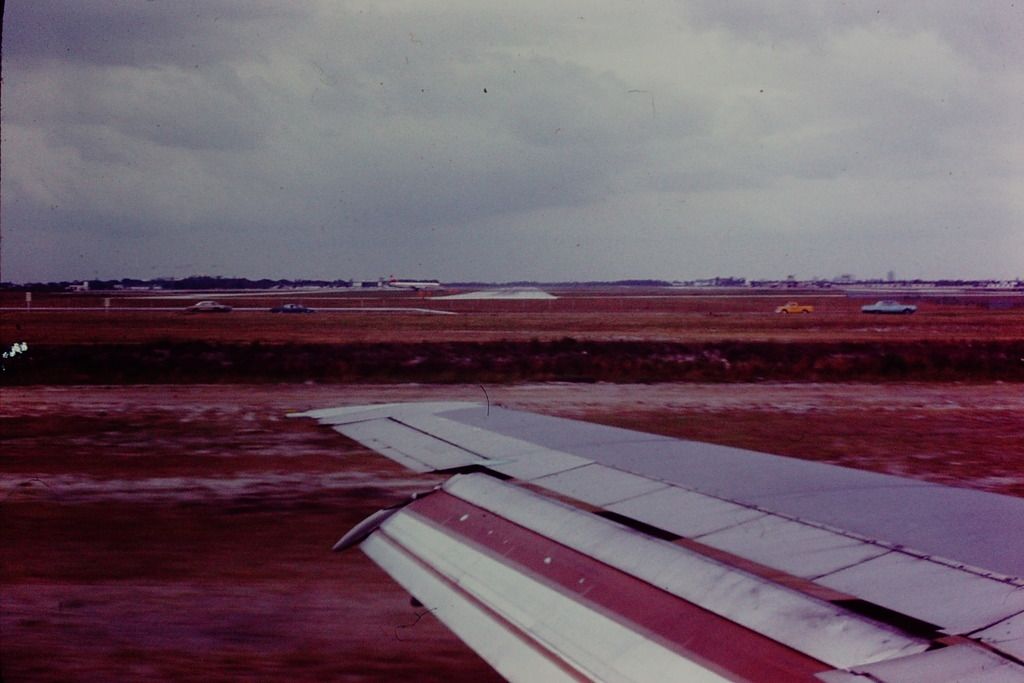 TPA after takeoff left turn out to west:
PIE on climb out (yes move to the other side of the aircraft for this shot):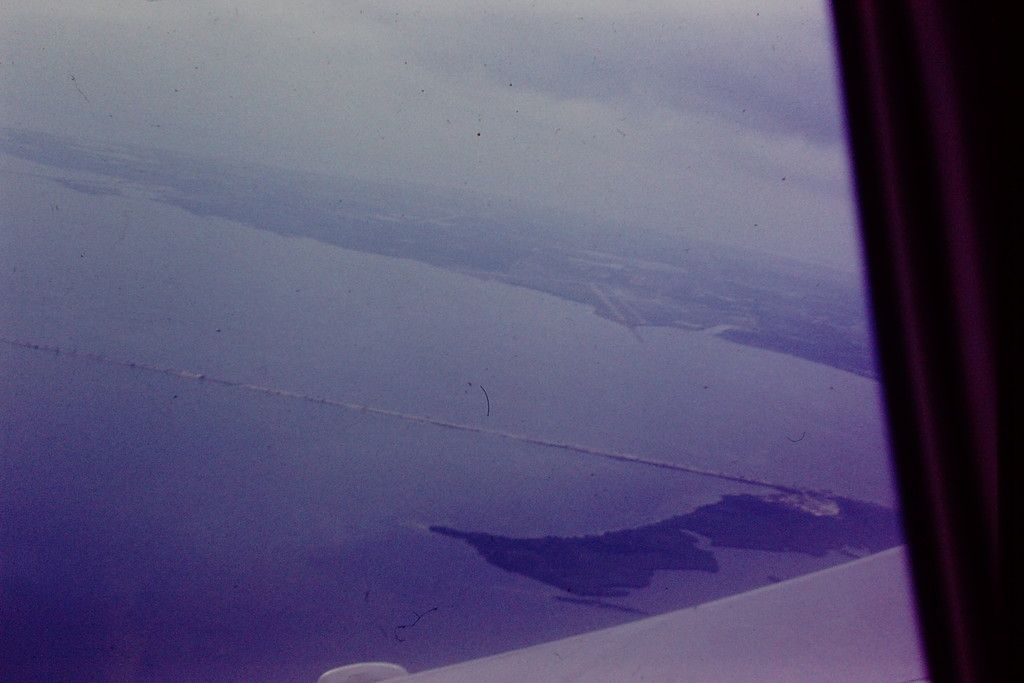 General sogginess with building storms on climb out, we were solid IFR until 10 min from landing.
MacDill AFB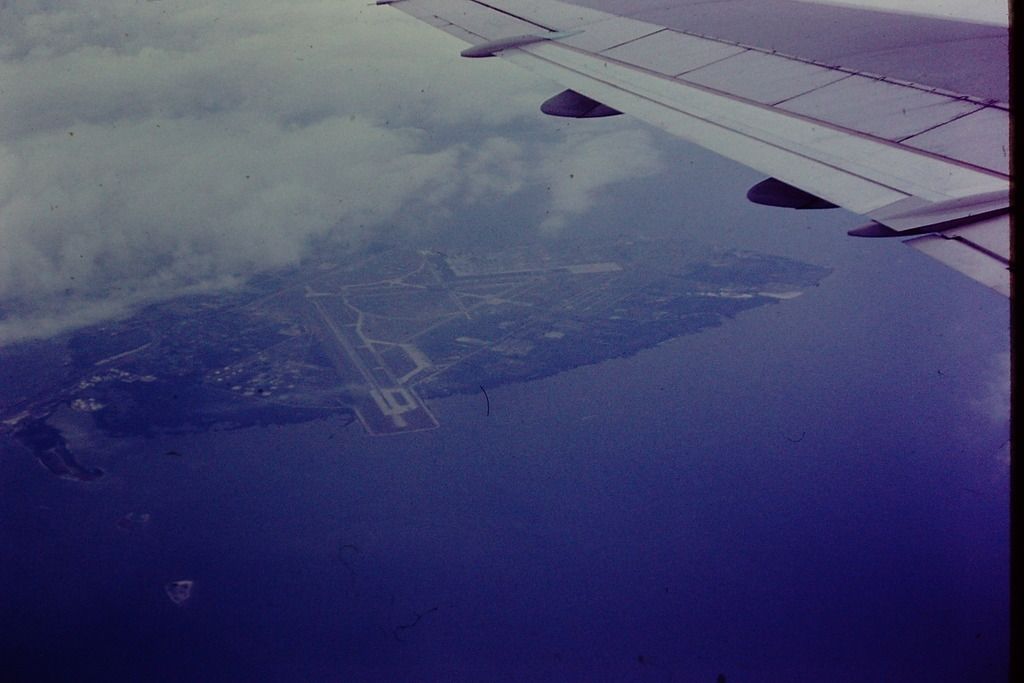 Break out below clouds on descent into MIA (Probably better we did not take the Electra in those storms)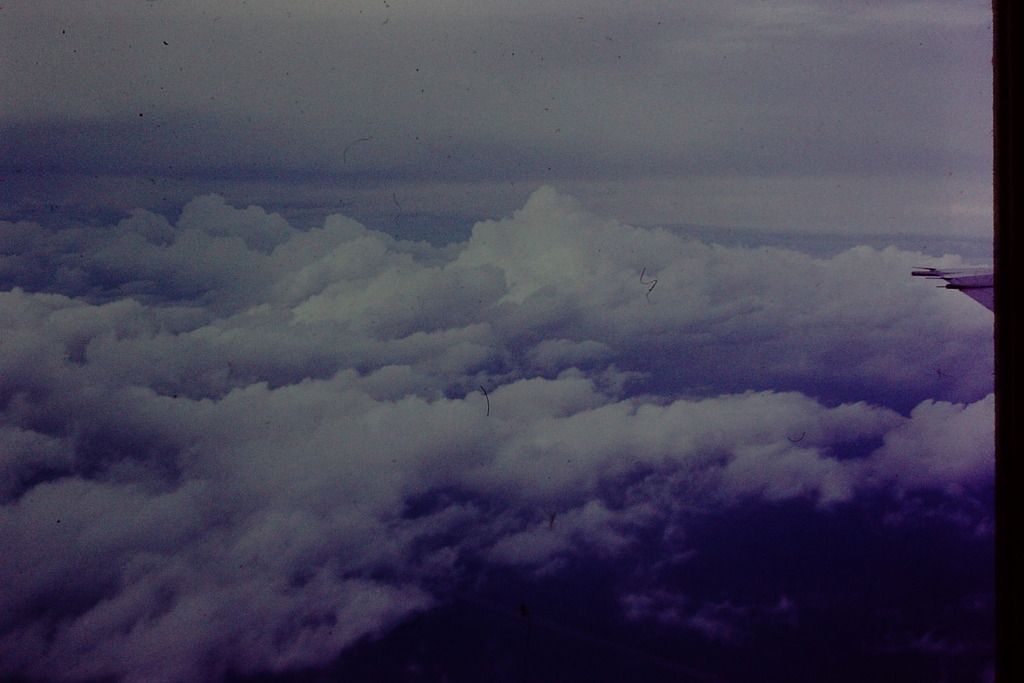 Spoilers up!!
Short Final to 9R (a lot more built up these days at MIA!!)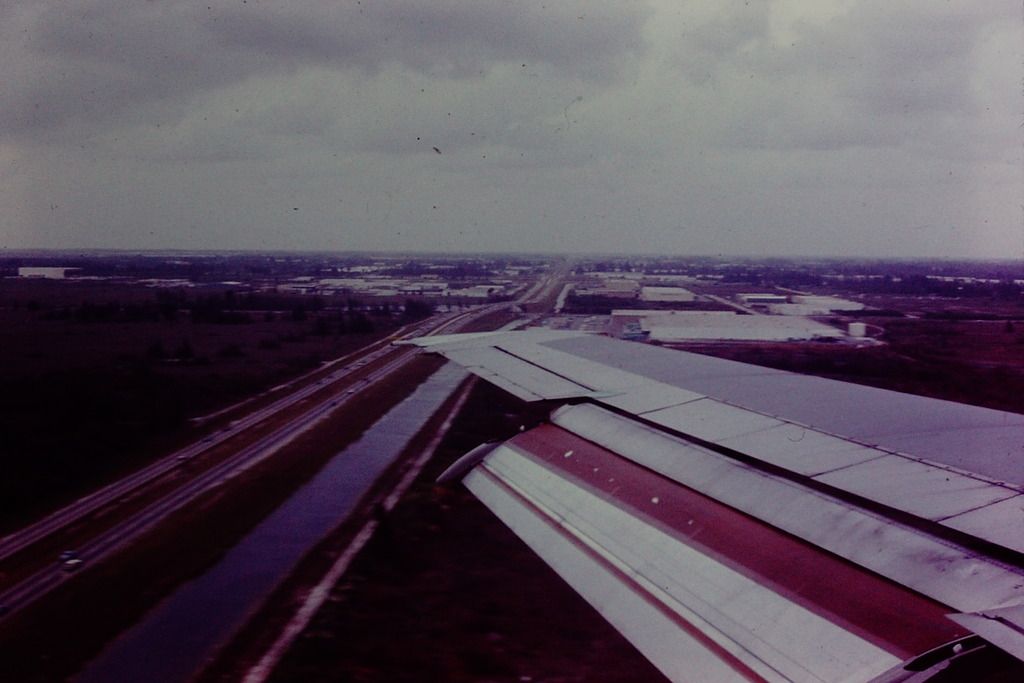 Crossing 30 after landing:
At the gate at MIA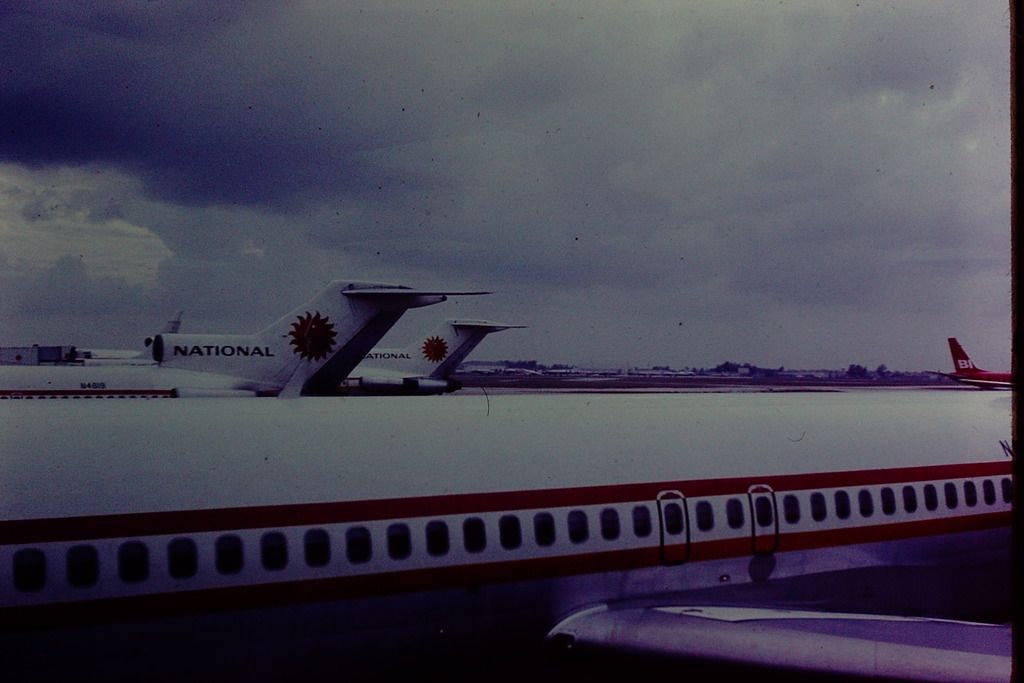 Bonus shot #1: PA 707-321B in 1972 arriving MIA.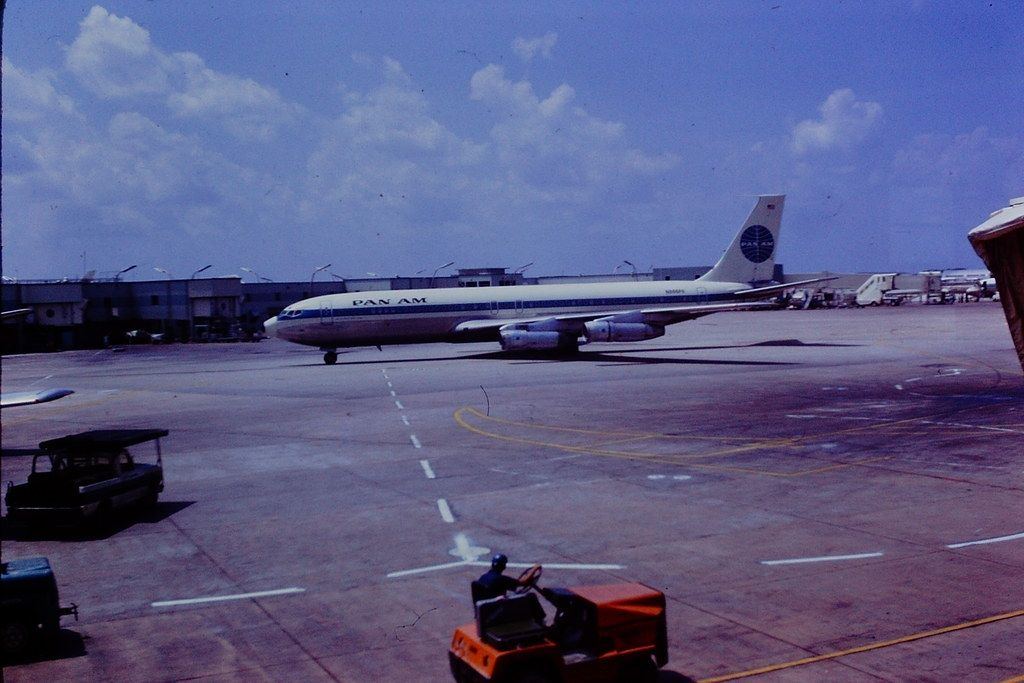 Bonus Shot #2 PA 707-320 probably N701PA that was scrapped in MIA in 1976, but looks like
it never few after 1972 and was stored at MIA.
That's all for now, questions and comments are welcome.
Here are the links to the previous reports:
https://www.airliners.net/aviation-forum ... in/262840/
https://www.airliners.net/aviation-forum ... in/264357/
https://www.airliners.net/aviation-forum ... in/264359/
https://www.airliners.net/aviation-forum ... in/265789/
https://www.airliners.net/aviation-forum ... in/266478/
https://www.airliners.net/aviation-forum ... in/268097/