On a business trip to Singapore a couple of weeks ago, I took advantage of EVA Air's new ORD-TPE flight on the way over. I'd flown EVA Air in business class a few years ago and remembered it as one of my best flights ever, so I was looking forward to experiencing it again.
Unfortunately the departure gate in Chicago didn't give a view of the aircraft, but it was a 777-300ER, painted in their new livery like this one.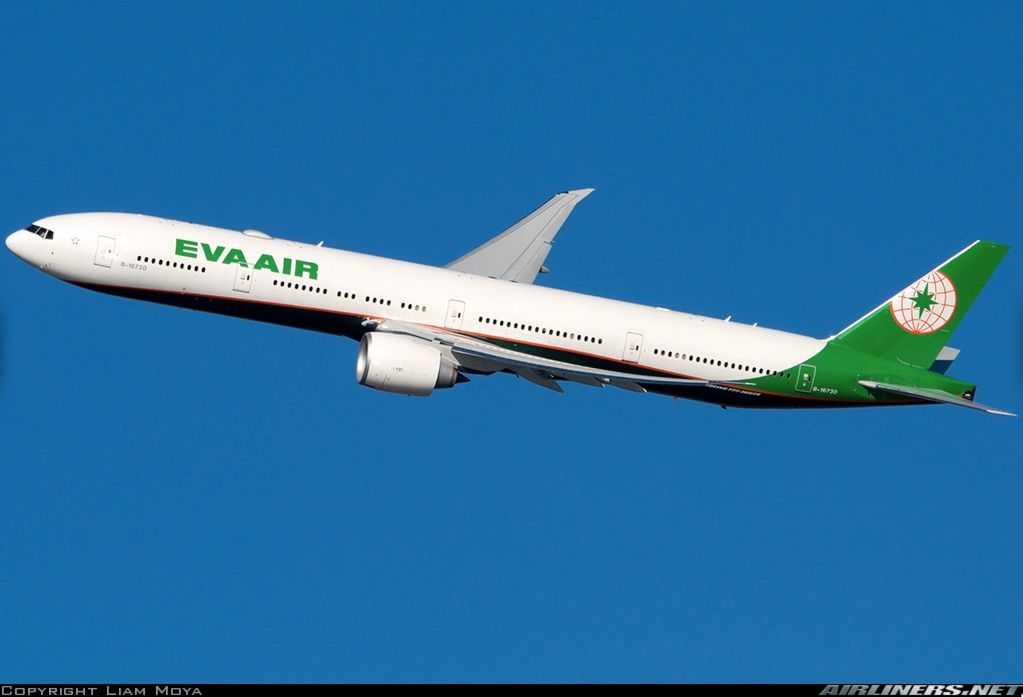 The cabin was immaculate and I took my seat, 9A in the second, smaller Royal Laurel cabin. This cabin, of only 4 rows feels more intimate than the larger forward cabin. With only 6 of the 16 seats taken in the cabin, it felt very open and spacious.
Flight attendants offered a choice of water, juice or champagne along with a hot towel and distributed the airline's signature Rimowa kit and headphones.
EVA Air's excellent Royal Laurel seat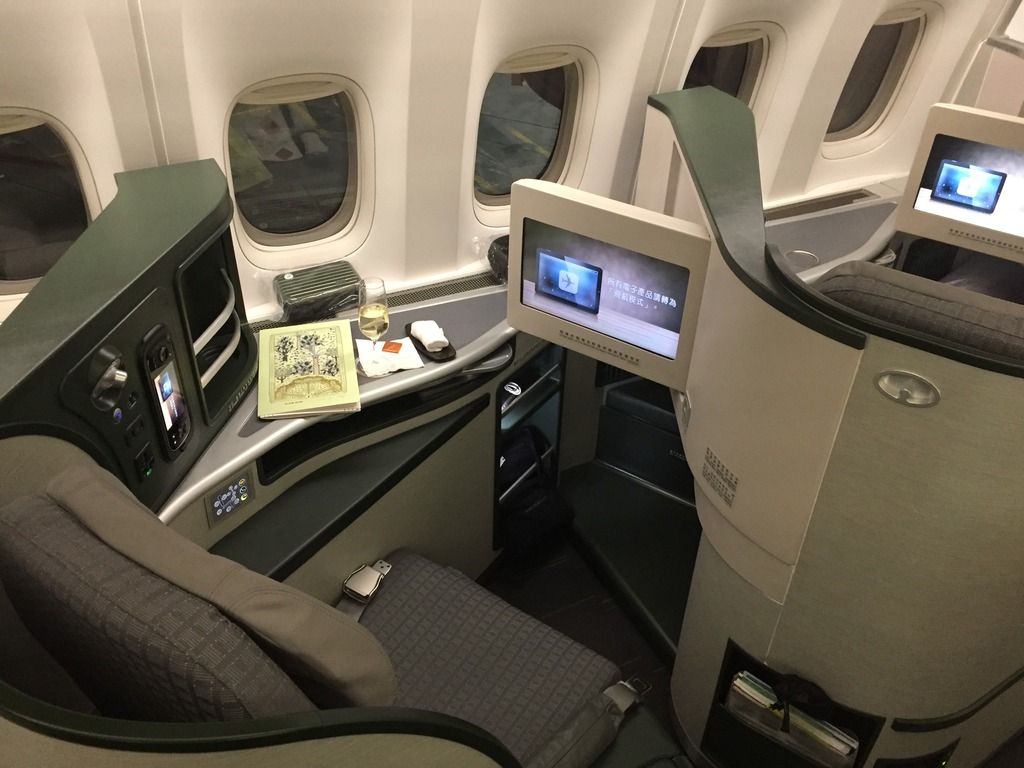 After a quick deicing and taxi to the runway, the 15 hour 40 minute flight was underway. Shortly after takeoff the flight attendants offered hot towel and drink service, took dinner orders and gave out pajamas (always appreciated on an almost 16 hour flight).
Beautiful menu cover -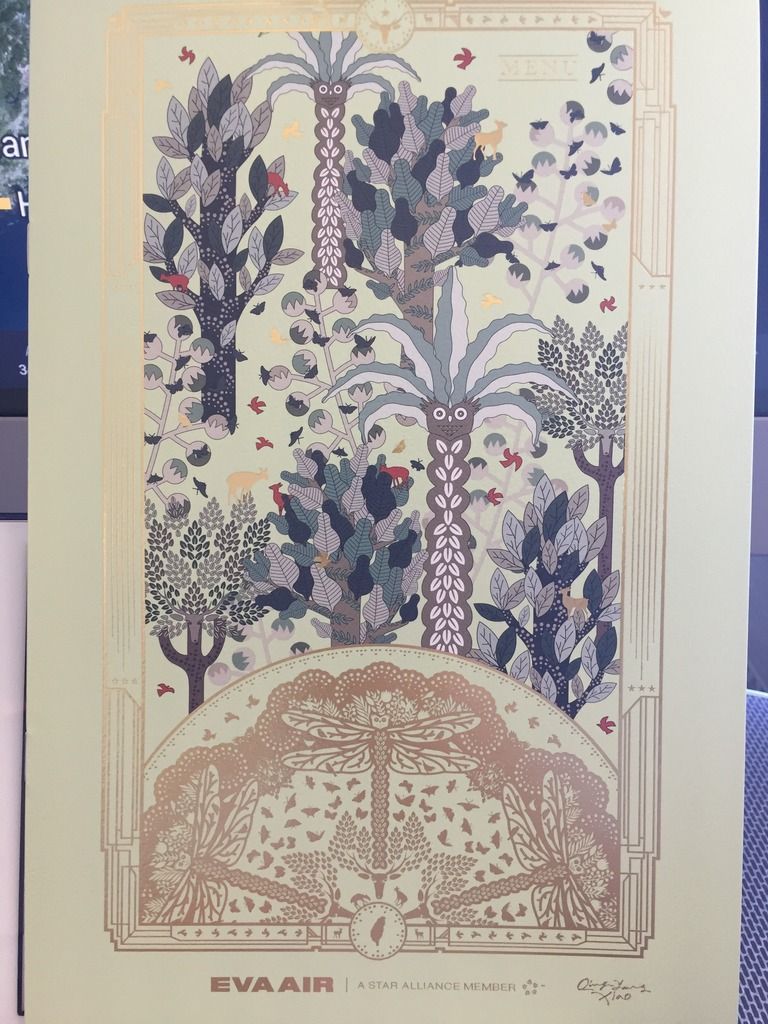 Menu -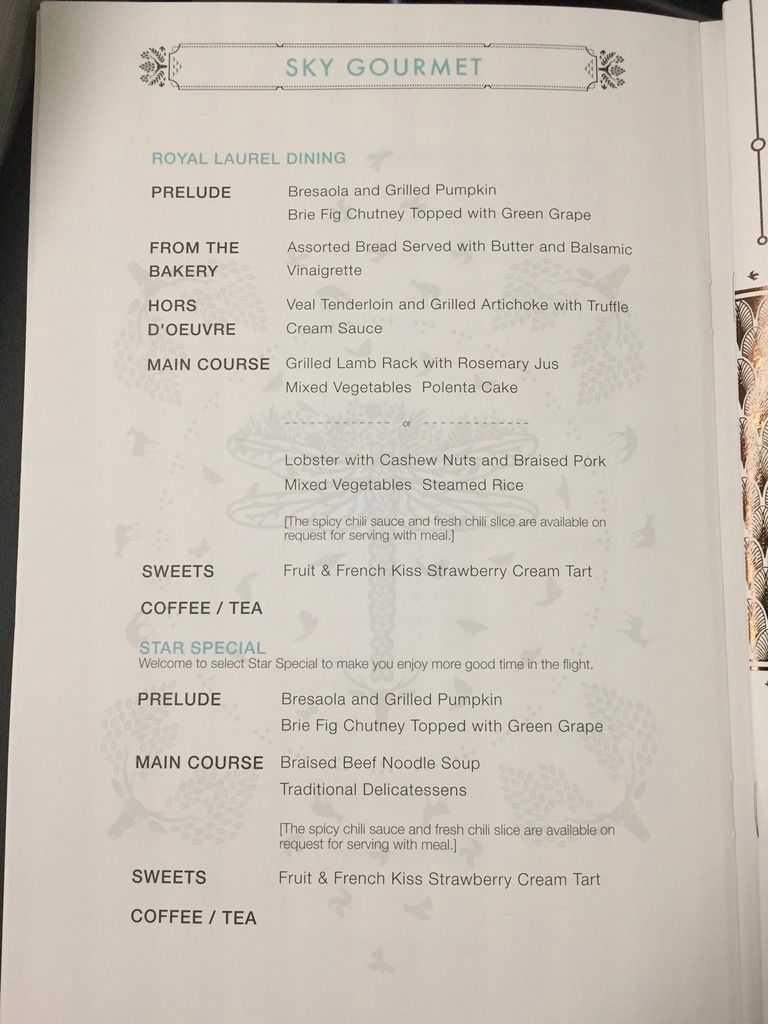 Wine list -
Impressive that they serve Krug Grand Cuvée, which retails for $180
Shortly, dinner was served.
Starter, with a glass of Krug
Main course - Braised Beef Brisket Noodle Soup. Without a doubt the best tasting in-flight meal I've ever had.
Simple but delicious dessert, with more Krug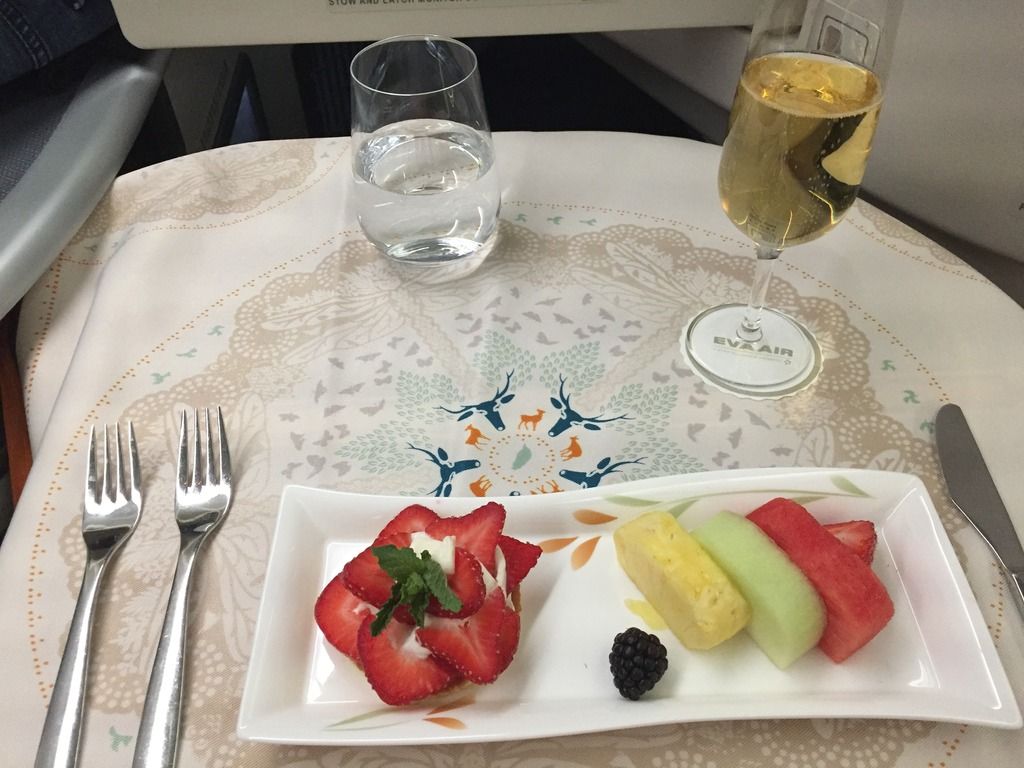 After watching a few movies I reclined the seat into bed mode and tossed and turned for the next 5 hours. My biggest complaint with EVA Air is the same as for most Asian airlines, that the cabin temperature is kept too warm for my liking. Lack of individual air vents compounds this problem.
Breakfast was served about two hours prior to landing in Taipei. I selected the congee, which is very bland on its own but is transformed into something delicious once the condiments are added.
Overall, I found EVA Air to be exceptional in every way. The movie selection could be better, but the service, food and seat were all excellent, rivaling many airlines first class offerings (UA are you listening...?!).