NOTE: Buckle in for this rather LOOOOOOONG report. For your ease, its been broken up into parts.
Another day, another flight. I was rather looking forward to this trip because for one, I was departing Singapore in the evening and thus could sample the fantastic QANTAS Singapore Lounge which only opens at 1430H. Two, I could finally get my butt onto Malaysia Airlines' new Thompson Vantage Business Class which has been eluding me because Adelaide was the last Aussie station to receive this upgraded product.
17 Feb 2017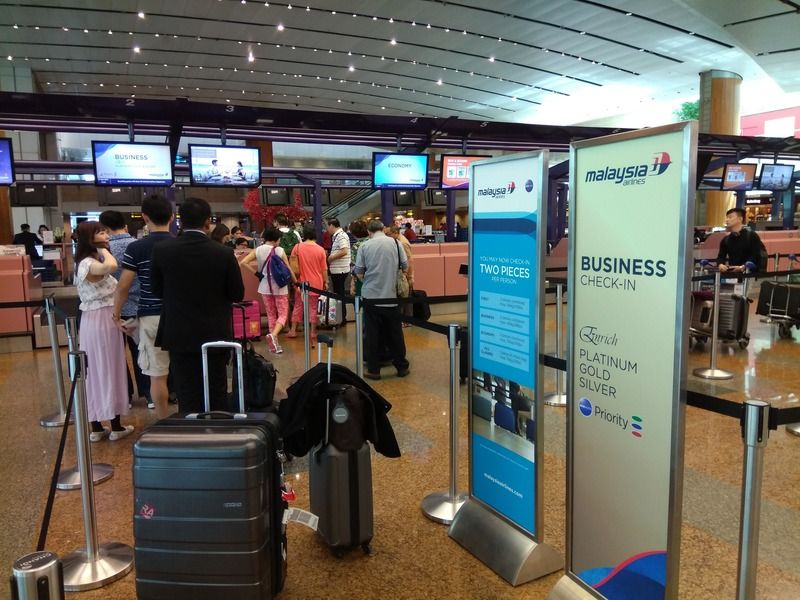 Rolled into Changi Terminal 2 and checked in my extremely heavy bag which came in at slightly over 30kg, pwoah. I really thought I unloaded the unnecessary stuff already. Gone are the days lounge invitation cards are given. Suppose we as travellers are expected to know which lounge to head to. I wasn't advised by the DNATA agent that the Malaysia Airlines Golden Lounge is permanently closed, or that I now must use SATS Premium Lounge.
Nevertheless, I effortlessly find my way into airside in no time. Having done the SATS Premium Lounge to death – I decided to take a train to Terminal 1 where QF flies out from. I have heard nothing but rave reviews about that lounge and never had the opportunity to try it out till now. You see, that lounge only opens in the mid-afternoon so bear that in mind for those reading this bit.