Jet-streaming along Australian's East Coast – FlyPelican CFS-NTL
My final series of this trip report will be on a little known Australian regional airline, FlyPelican, based on Newcastle Williamstown Airport, which operates a small fleet of British Jetstream-32s between small regional cities and major hubs since 2015. I was not expecting much in terms of service because there is no cabin service because of the aircraft type. However, this Jetstream is air-conditioned but there are no window blinds so it can still be warm inside the cabin. There is also a bathroom (but I did not check it out because of the short flight time). I flew all the way from Coffs Harbour to Sydney via Newcastle, but most of the pictures focus on the first leg. Both Qantas and Virgin Australia flew between Coffs Harbour and Sydney, but price-wise, FlyPelican is actually the cheapest - $119AUD including 15kg of check in baggage, if you don't mind the two hours stop at Newcastle NTL.
Full album:
http://s1213.photobucket.com/user/Carfi ... nApril2017
Just a quick note: I have included all the pictures of my other flights during this Australian trip and some plane spotting pictures at Rydges Sydney Airport.
Coffs Harbour Airport
I arrived at CFS from Sydney on Virgin Australia and took that above picture during our final descent.
April 11, 2017
FP 713 Coffs Harbour to Newcastle Lv1300 Arr1350 Jetstream-32 VH-OTQ
Check-in at CFS was relatively straightforward and I was given both boarding passes and the agent attached a tag to my cabin bag. He told me that my backpack was too big to put it under the seat in front of me and there is no overhead bin. They provide a valet service.
Nice tag for collection too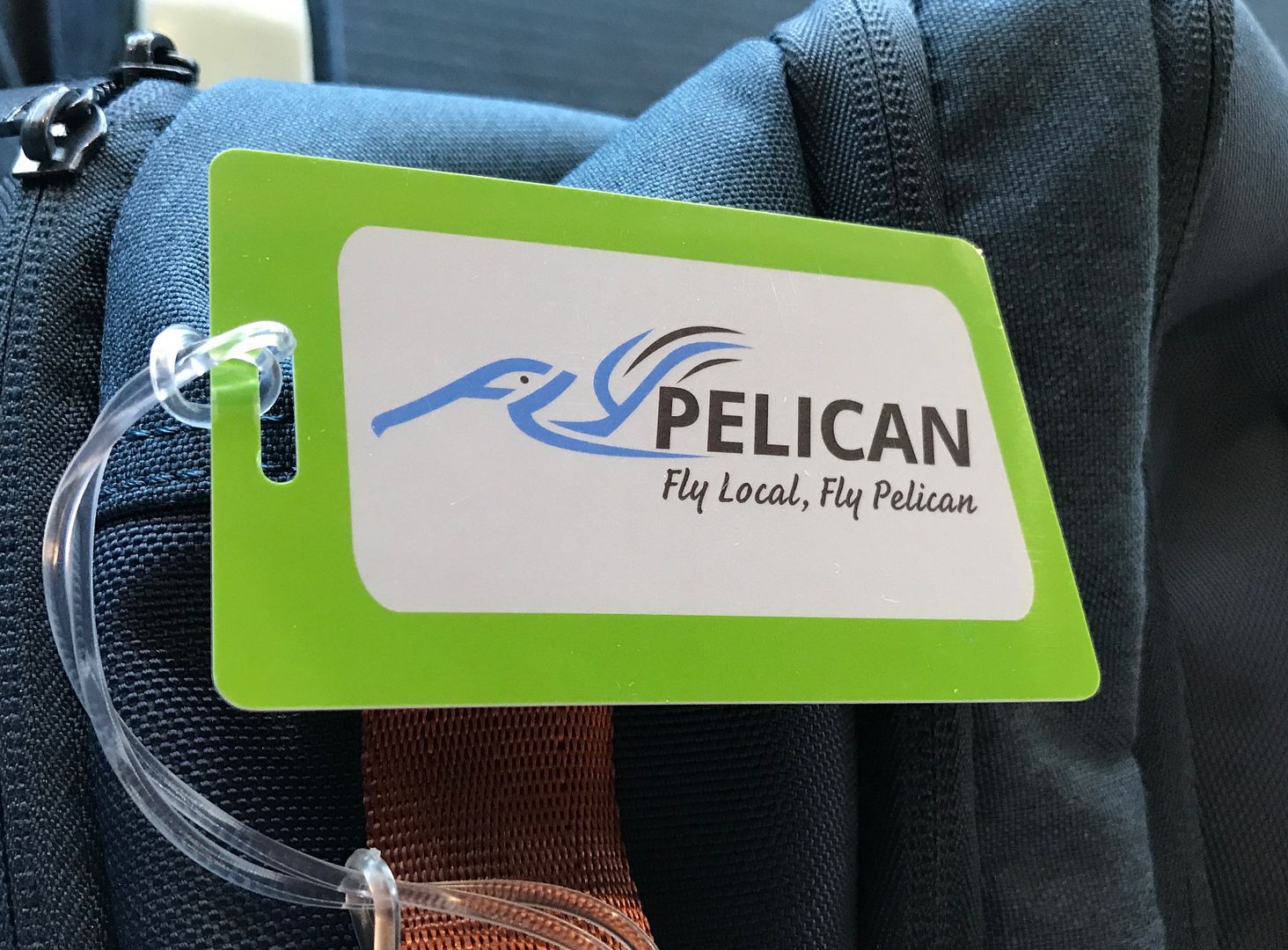 FlyPelican uses Gate 2 at Coffs Harbour.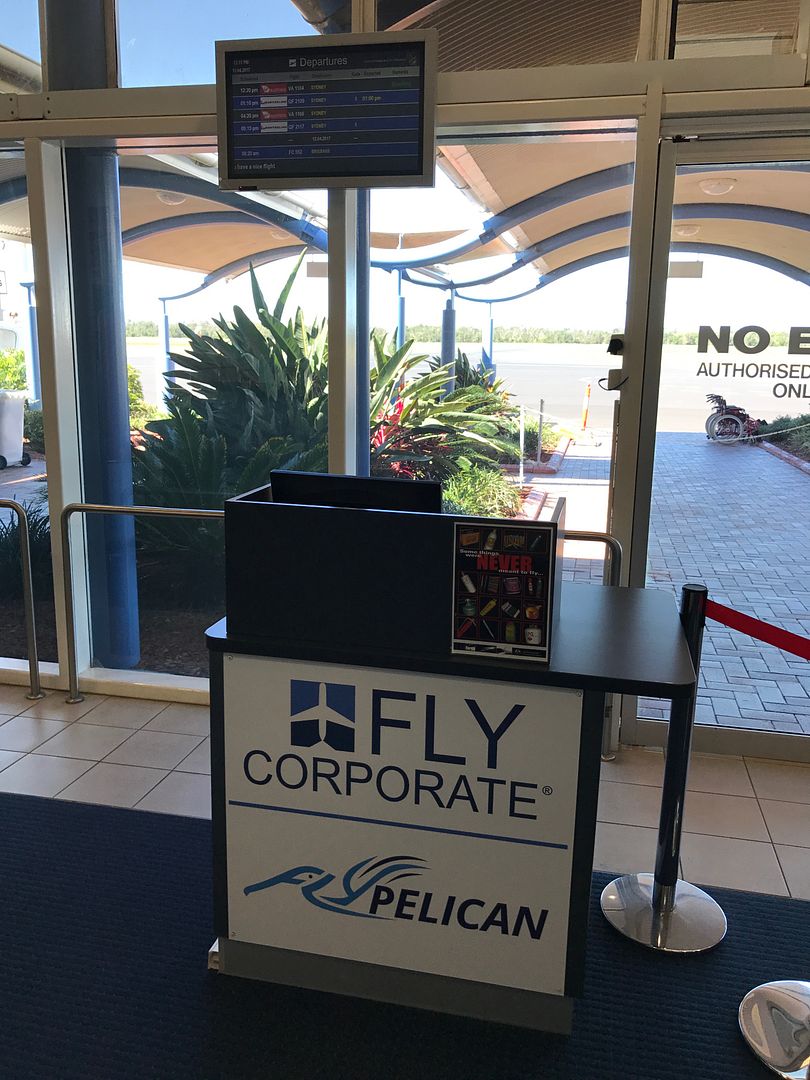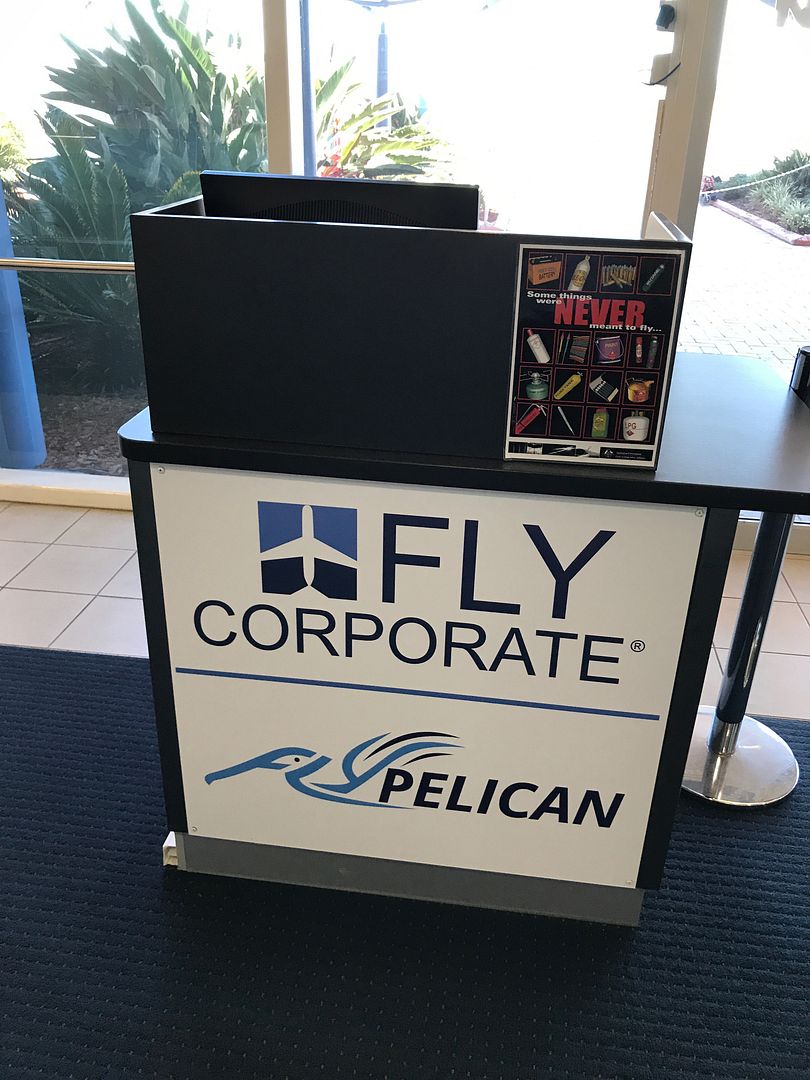 The inbound plane, VH-OTQ, arrived on time from Newcastle and quickly parked at Spot #2.
Boarding began at 12:50pm and VH-OTQ looked beautiful under the sunny sky.
One of the pilots were welcoming passengers at the rear door. He was handing out iced bottled waters, as well as handling all the valet bags. He then gave us a quick safety demonstration, as the loading was light – only five passengers.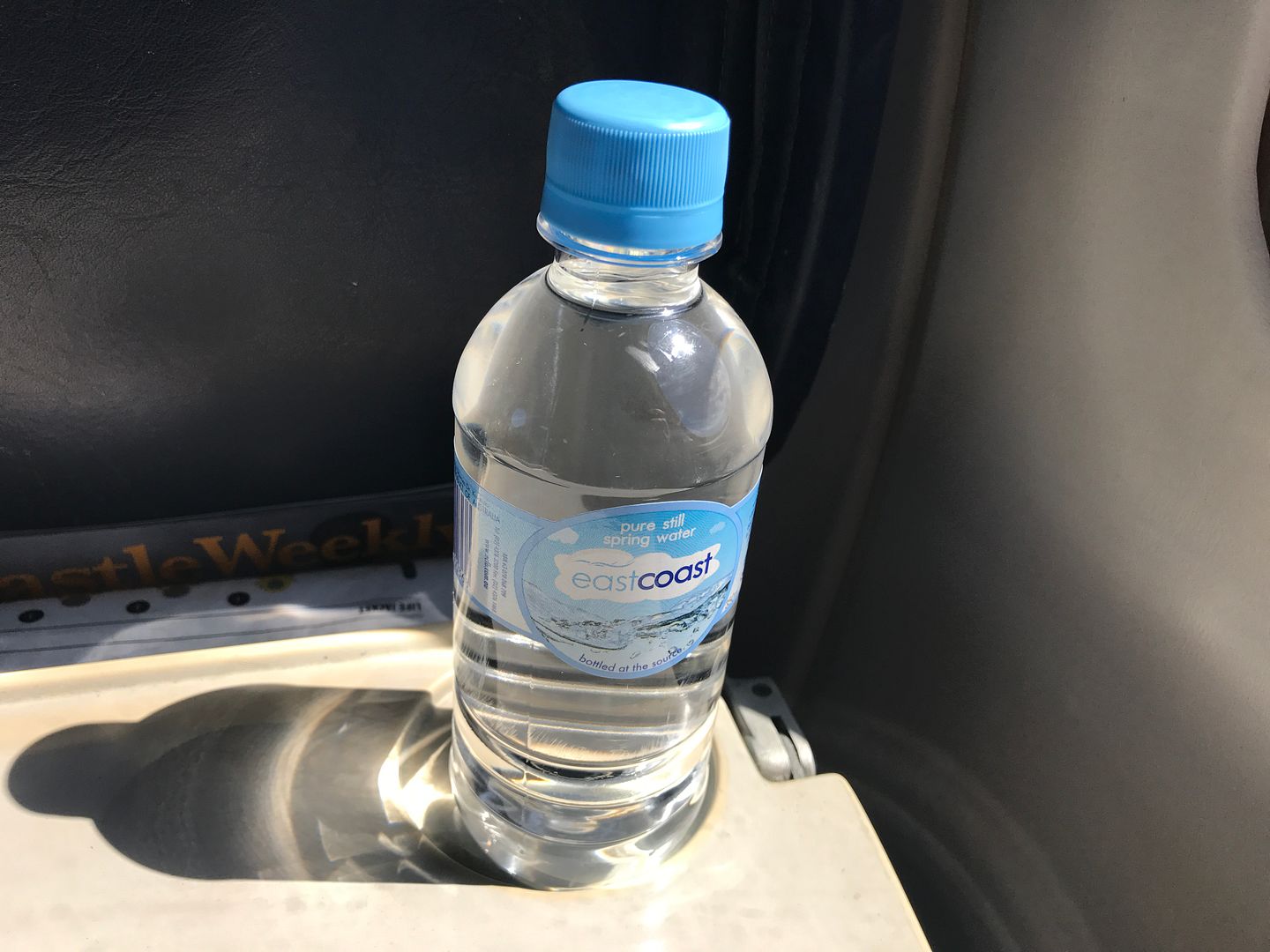 Safety card
There is a Newcastle magazine inside the magazine pocket too, but during the flight, I basically enjoyed the view and playing with my phone.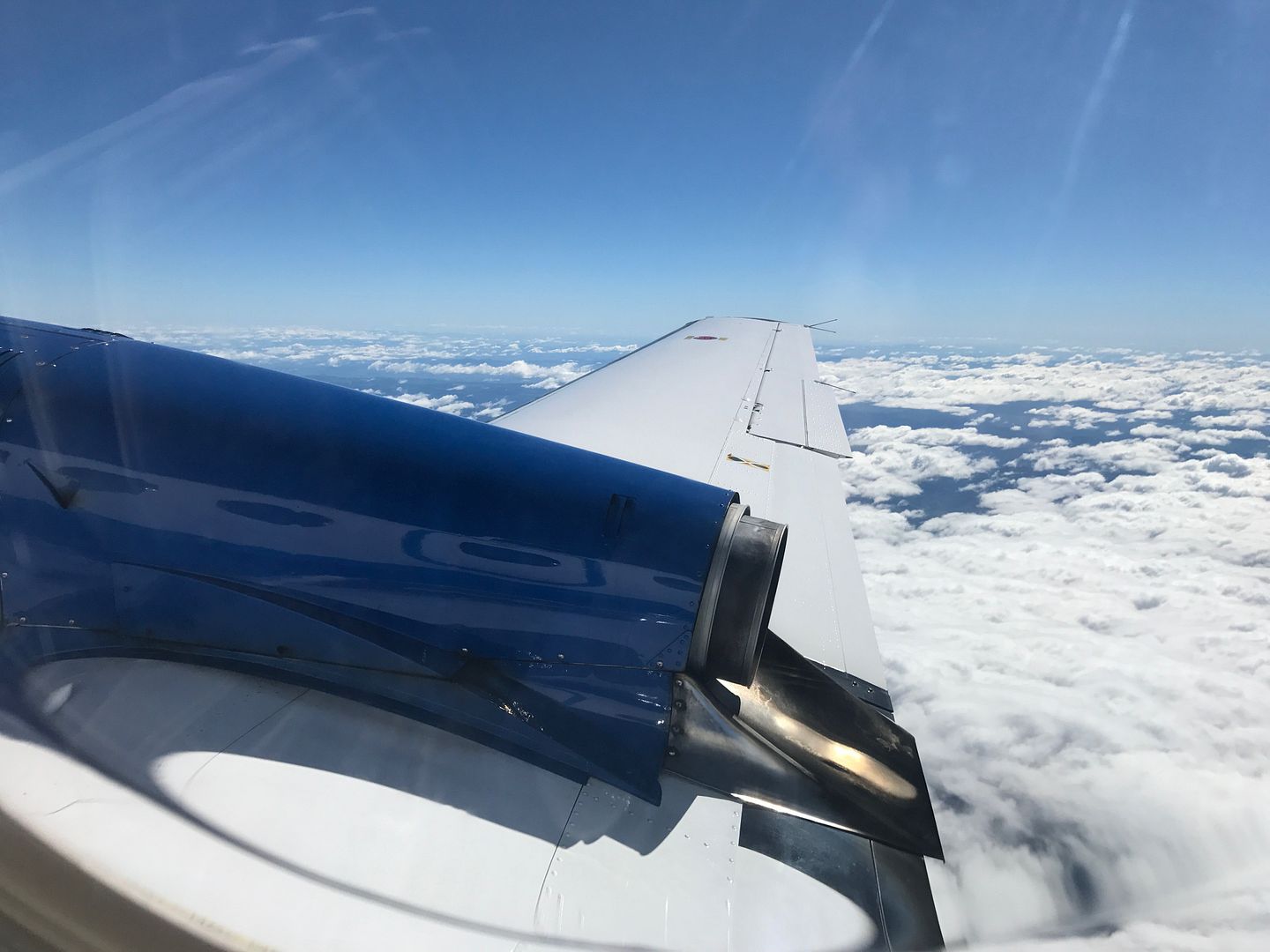 Flying time was a bit long this afternoon at fifty-eight minutes and our routing took us towards Toomina and Raleigh before reaching 16,000ft. We then headed towards Willamwarrin, Barrington, and Dungog, and then descent into Newcastle Williamstown Airport.
Tarmac at Newscastle – Virgin Australia's Boeing 737-800 and Jetstar's A320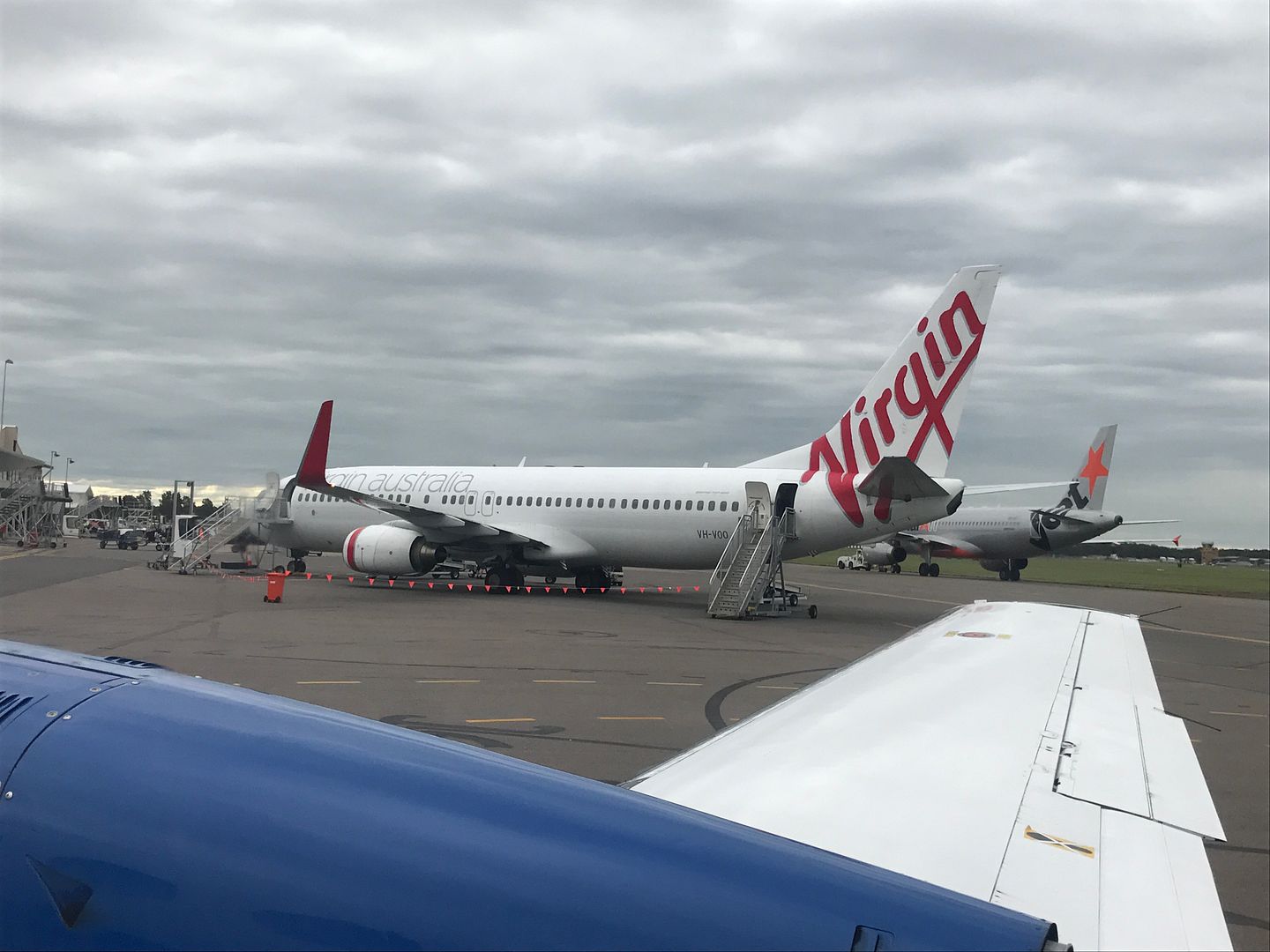 It was actually a bumpy flight because of the incoming rain, so most passengers could not wait to get off. Plus, one of the seals on the plane was having issues and there was some wheezing sound towards the end of the flight, as we were in the final descent. One of the passengers even went up the cockpit after we parked at the gate.
I took the opportunity to take some empty interior pictures.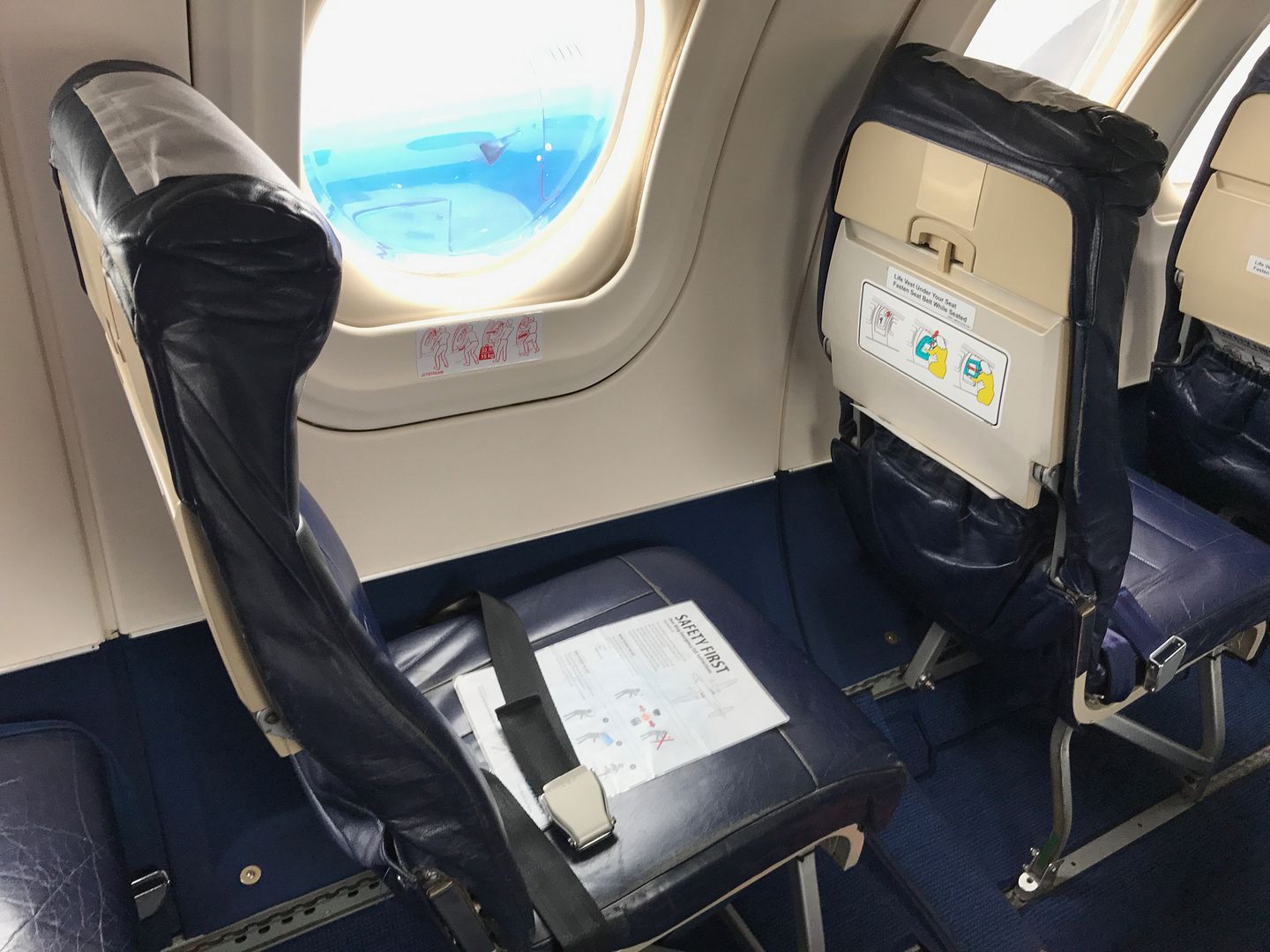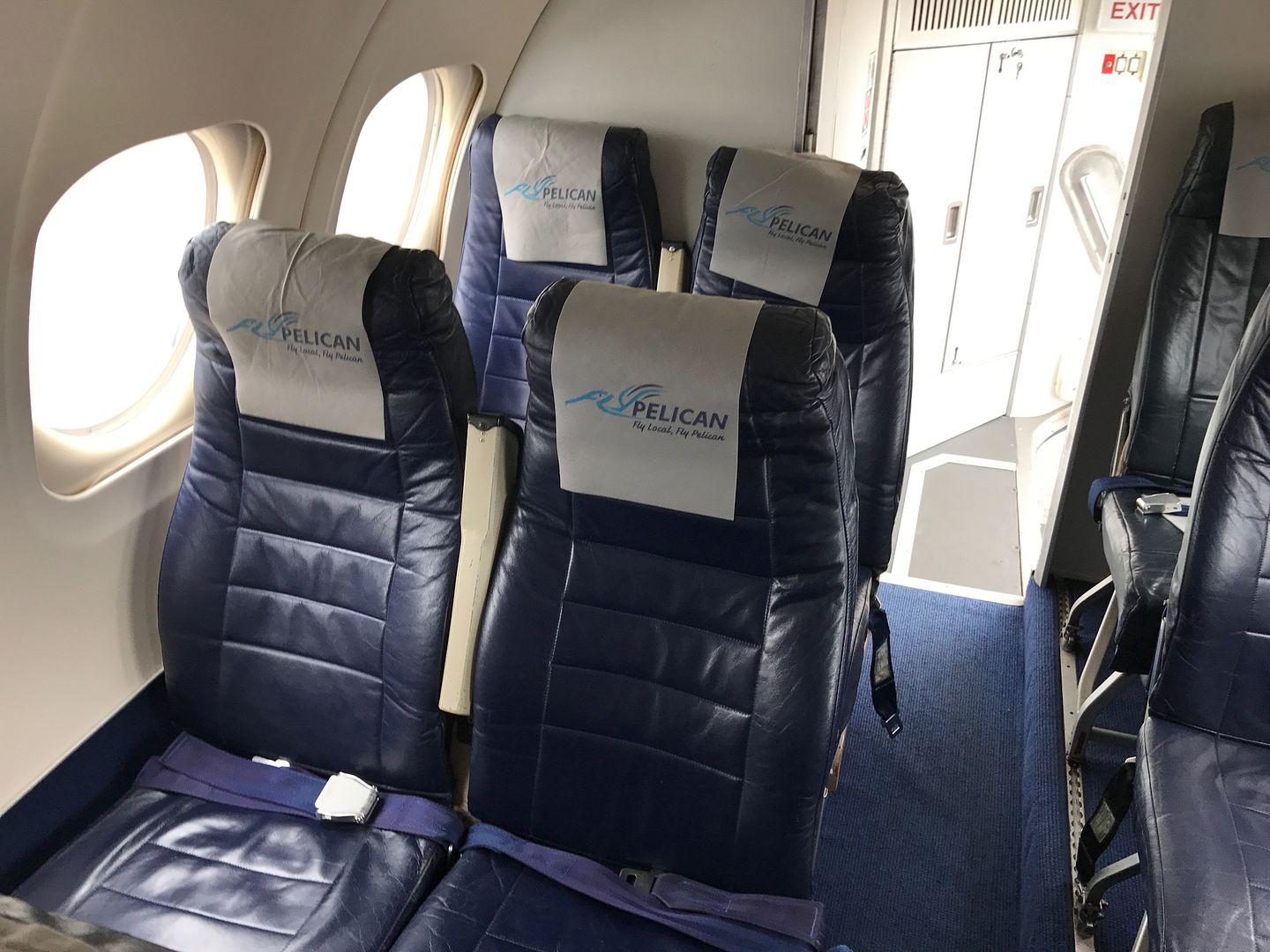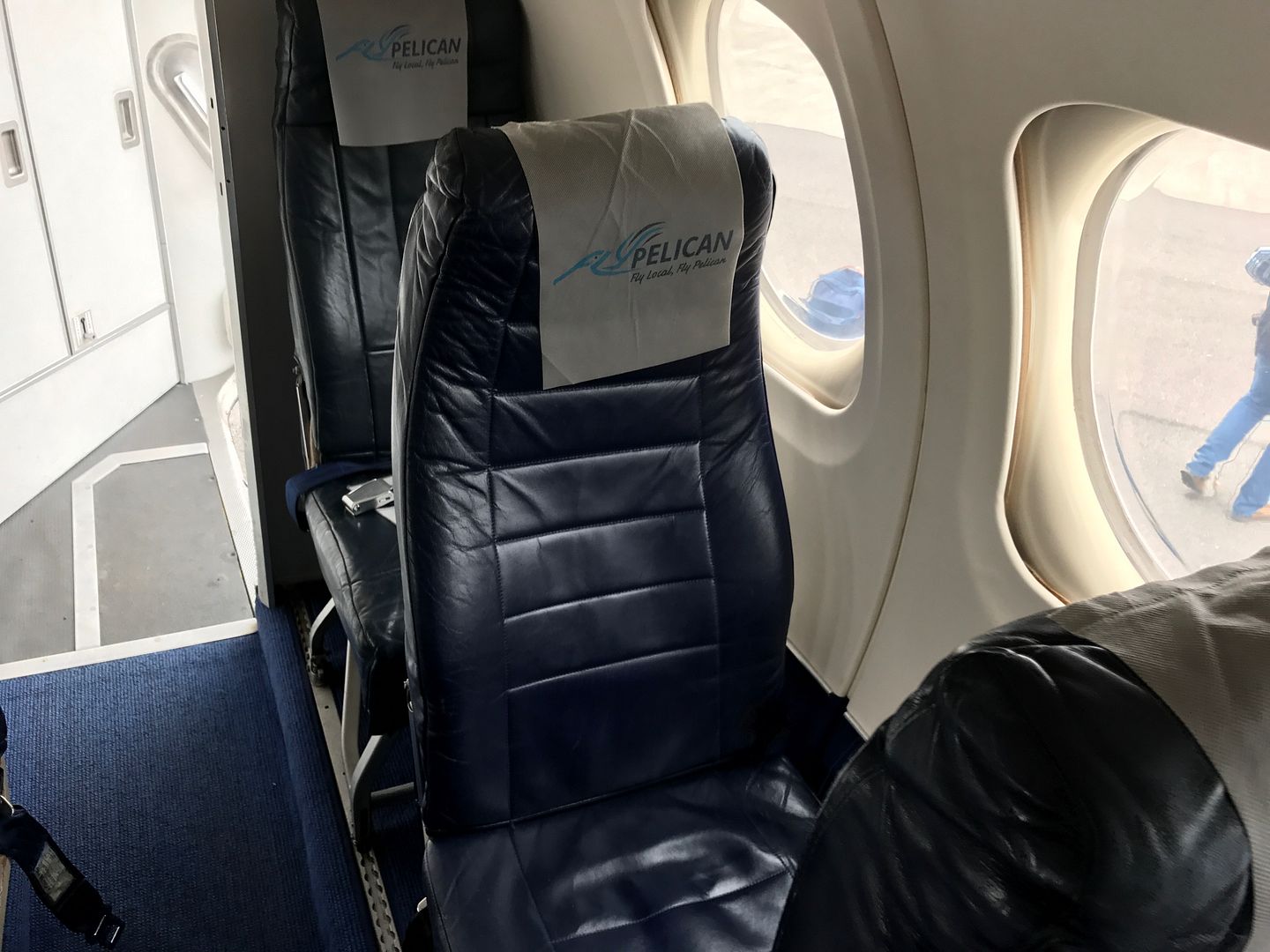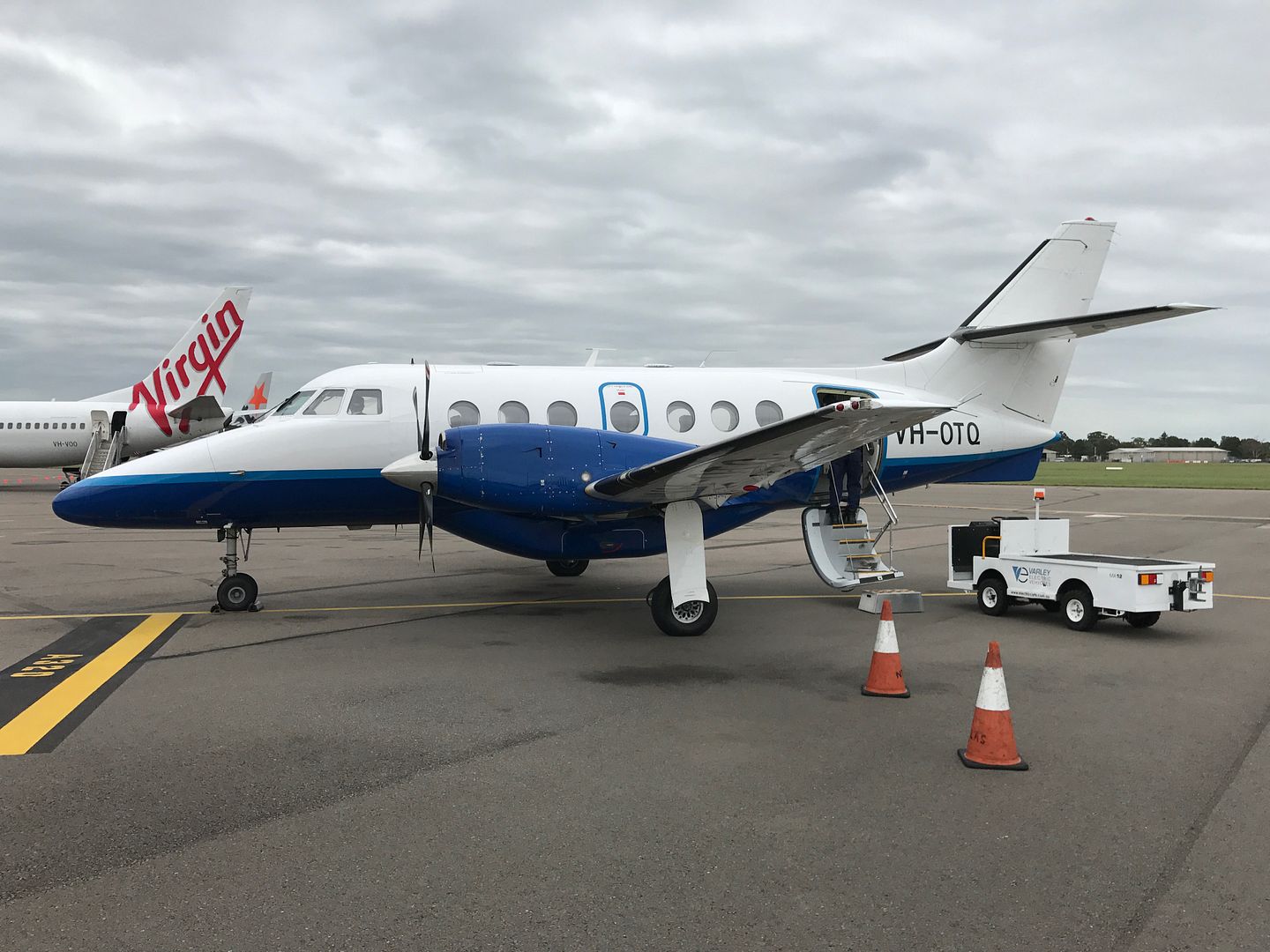 Newcastle Williamstown Airport is actually a very nice regional airport with free WIFI and a good number of food outlets. The two hours went by quickly.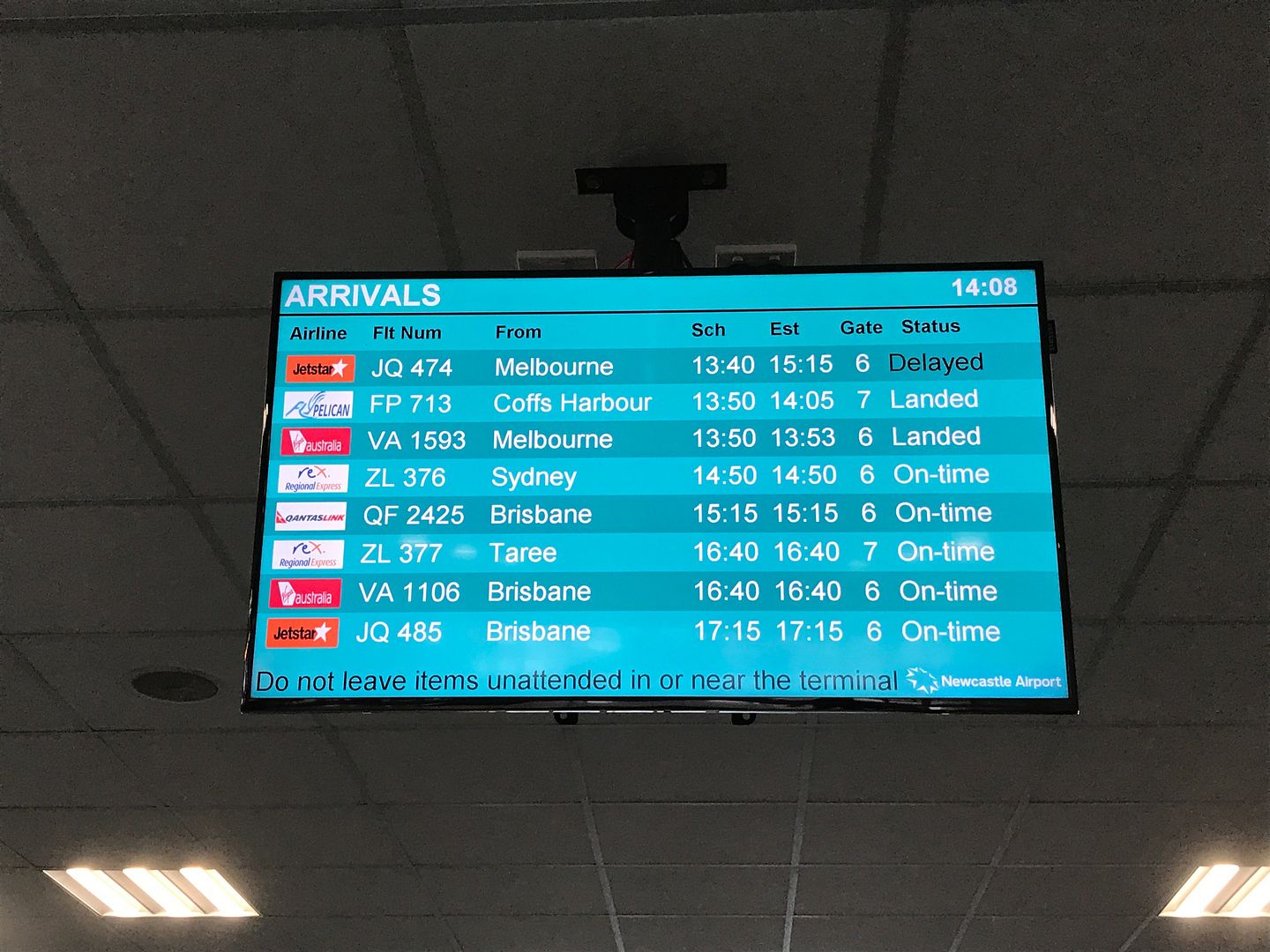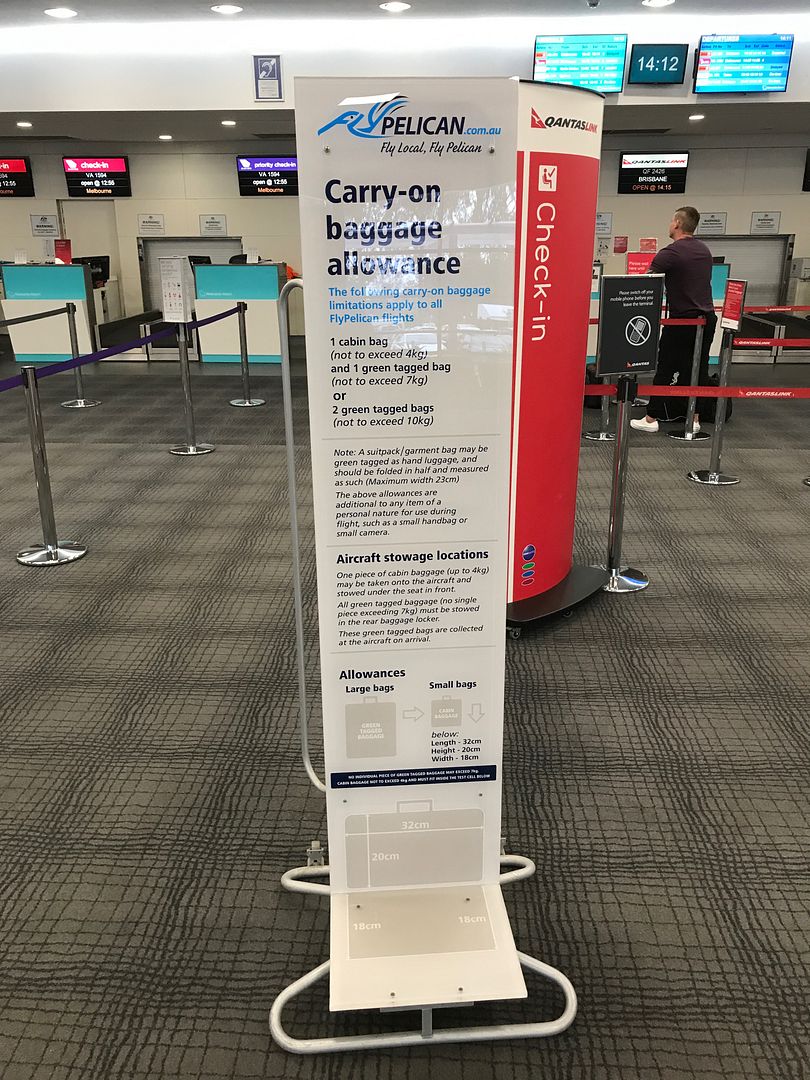 Gate 5 was the FlyPelican's gate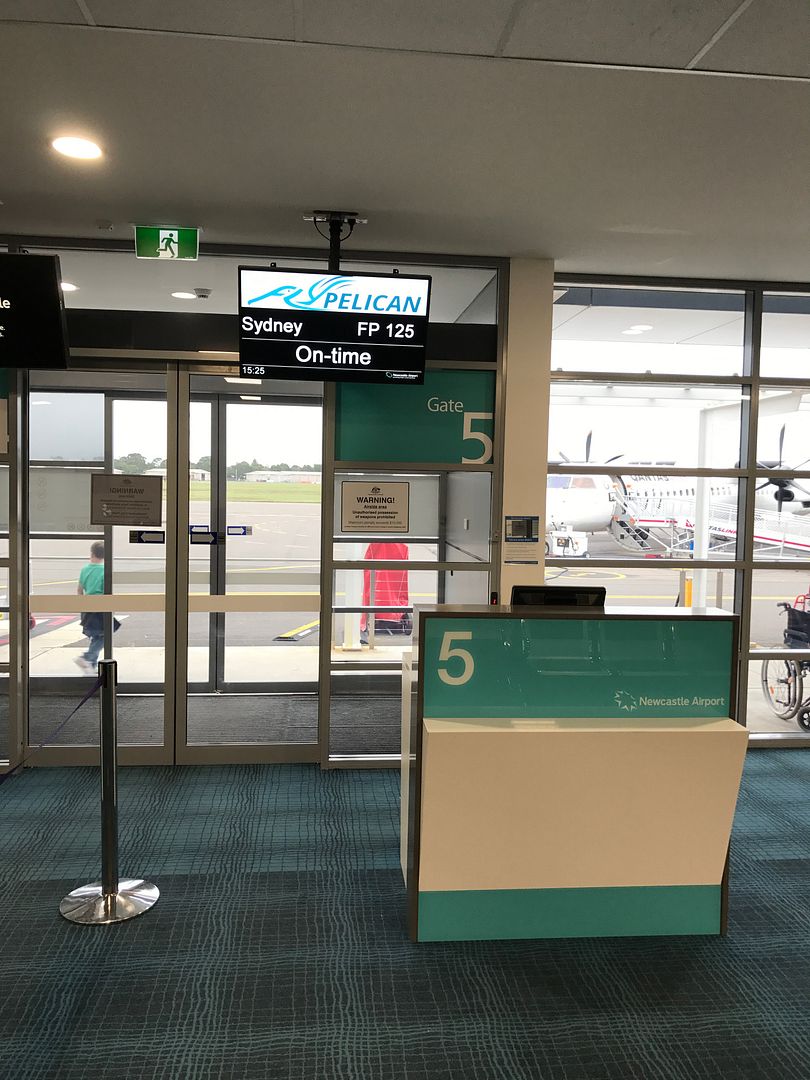 Taking off from Newcastle
Parked at Sydney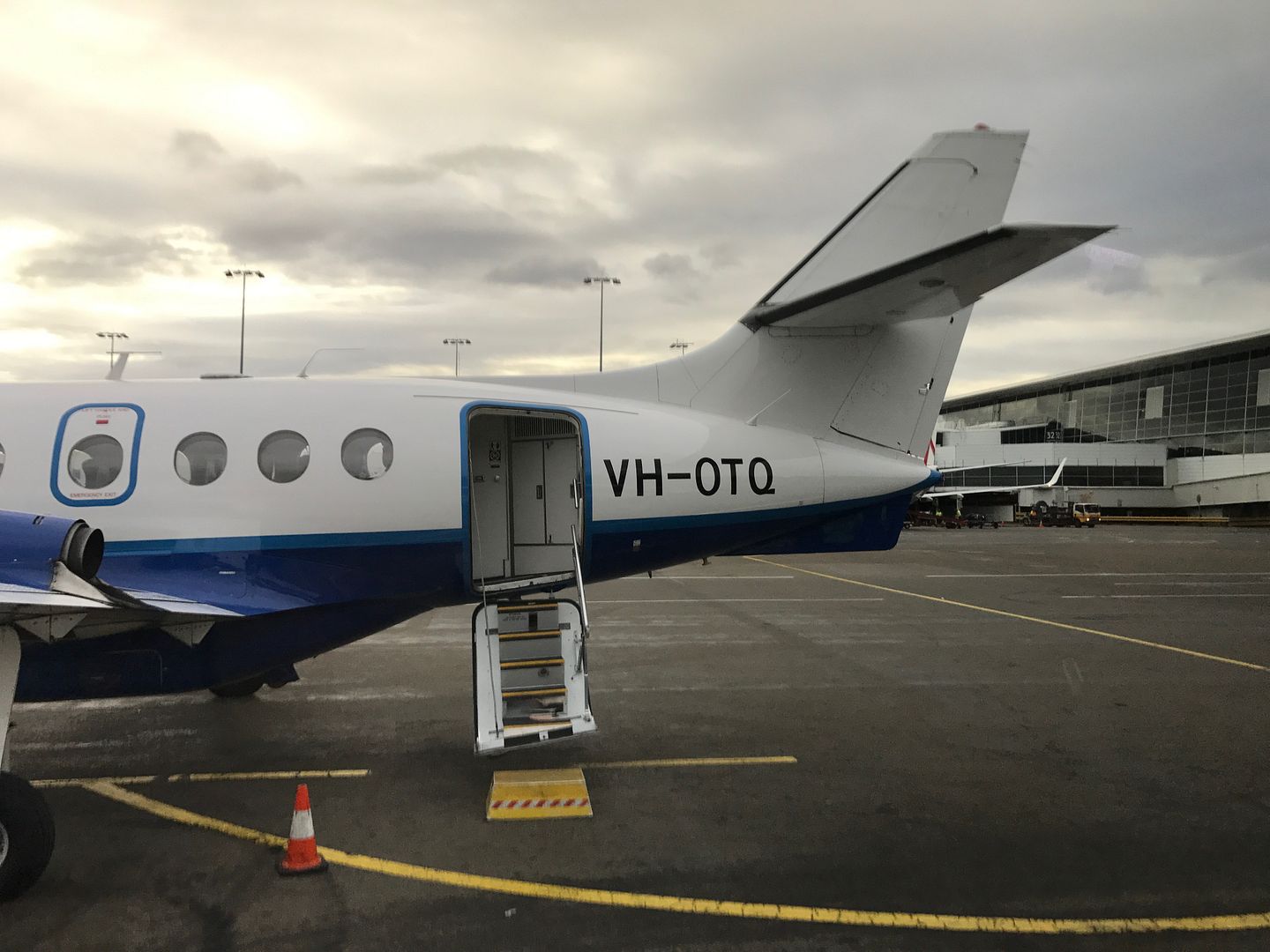 Due to the rain, I did not take many pictures on the final leg from Newcastle to Sydney, and flying time was thirty-two minutes with a cruising altitude of 12,000ft. There was no bottled water service as the flight was shorter. The loading was still on the light side but we got one or two more passengers than the previous leg. I overheard that the Mudgee flight (where this plane would continue) was doing better in terms of load.
Honestly it was an interesting experience flying FlyPelican and all the staffs that I had interactions were friendly. I felt that it was a bit more personal than Regional Express, but of course I prefer the Saab 340 cabin to this Jetstream 32. If I have to fly FlyPelican in the future, I will not hesitate to fly it.
I hope you have enjoyed this series of trip reports!
Carfield