Video Report
British Airways 95 - London to Montreal - Boeing 787-8 (G-ZBJG)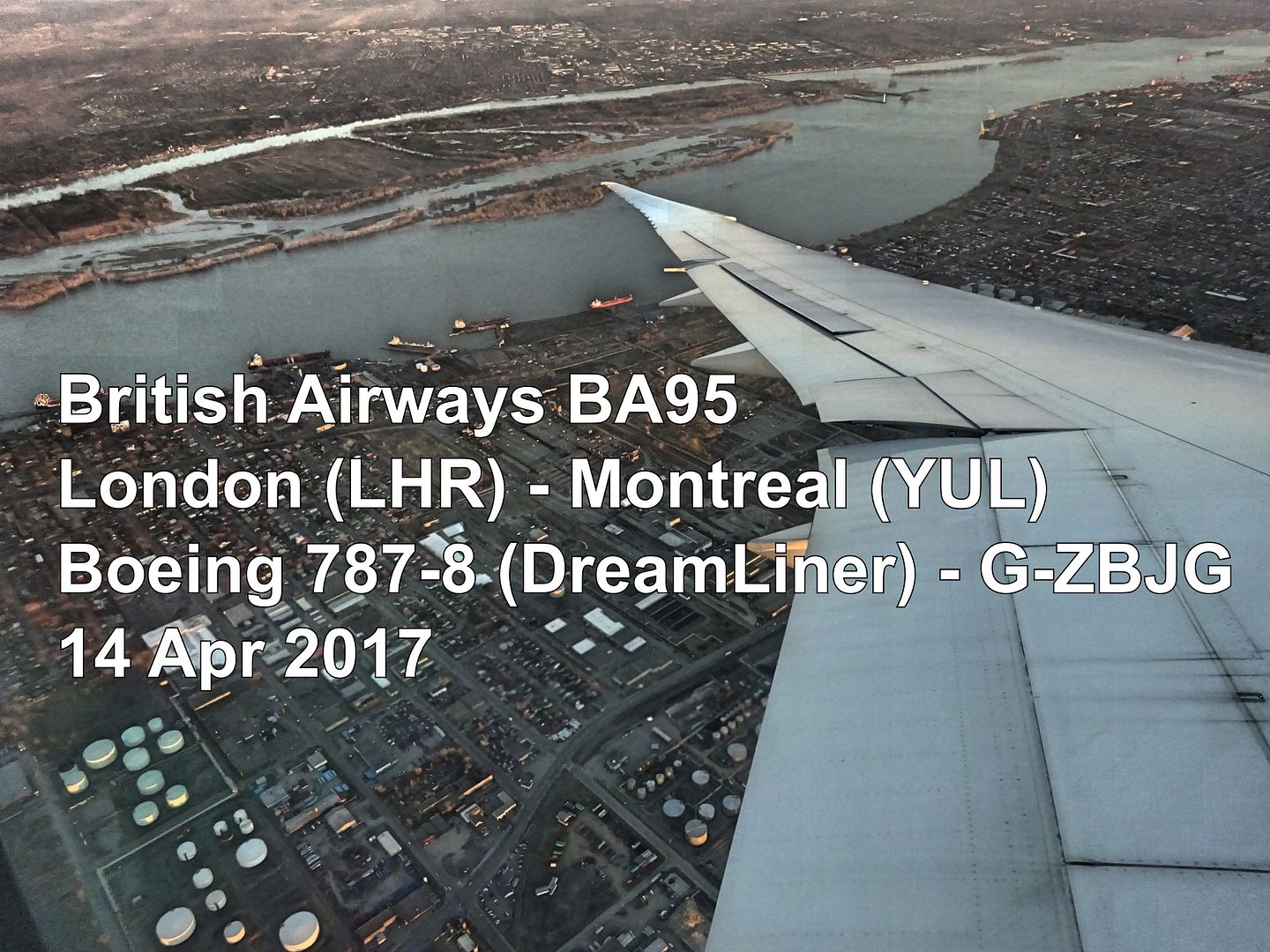 Hello A'netters. It has been a while. This series of trip reports will take us to Canada and we make our way from the East to the West, before heading back to London, UK. We strategically made use of the Good Friday and Easter bank holidays along with May bank holiday to gain 18 days of holidays for 9 days of work. Good result.
I shall be splitting the series into 5 separate reports.
For our flight to Canada and back, we used the companion voucher for our flight Montreal and return from Vancouver. Montreal in WT and return on CW.
Called the Executive club number and the agent I spoke to could not be any more helpful - she was excellent!
I even gave her a thumbs up on the BA Thank you page. Hopefully it gets recognised.
Checking flight details in February, I noticed that the return flight BA84 from Vancouver had an equipment change - to an A380

Would get to try out A380 on the upper deck, looking forward to it. This means that I would miss being on the upper deck of a 747. Ah well, we can't win everything.
#1stworldproblems
Thanks for Gcmaps for the below illustration:
This part of the trip:
Entire trip:
Day before the flight tried to check-in online. But did not work due to eSTA visa holders to only be able to check in from the airport. Tried calling the call centre. Waited for 40 minutes to no avail. Reached a call centre in Asia and they were least helpful. Cut the call and then tried again. This time got put through to a call centre in New Castle. Poles apart! She went out of her way to speak to the manager, who could not do it either and then called the airport. Finally managed to book 26A and B.
Lets see what happens at the airport. But the customer service was so different! I cannot believe that I was speaking to the customer centre department of the same company. Glaring shortcomings.!
The next day, I tried twitter and they asked for more information. While getting them the information, I realised that we still had our old passport and citizenship details on our BA account. As soon as I changed that and logged off and logged back in, we were able to check in! And to our surprise, the seats booked the previous evening was adhered to. On the whole a good result.
Bags packed ready to go..!
British Airways – BA 95
Route: LHR - YUL
Flight Reg:G-ZBJG; Delivered to BA on June 2014. 6th DreamLiner in BA line-up. Previous trip of the day, arrived from Cairo, Egypt
Aircraft Type: Boeing 787-8 (DreamLiner)
Seat: 26A
Flight time: 17:40 - 19:45 ( 18:00 - 19:30)
Actual flight time: 6 Hr 30 Min
Distance: 3249 Miles
Load: 23C 14W 120Y load
14th April 2017
My Log book: 22nd Flight on BA/ 13th flight on Boeing 787-8 DreamLiner/ 131st Total overall flight
Plane spotting before entering the terminal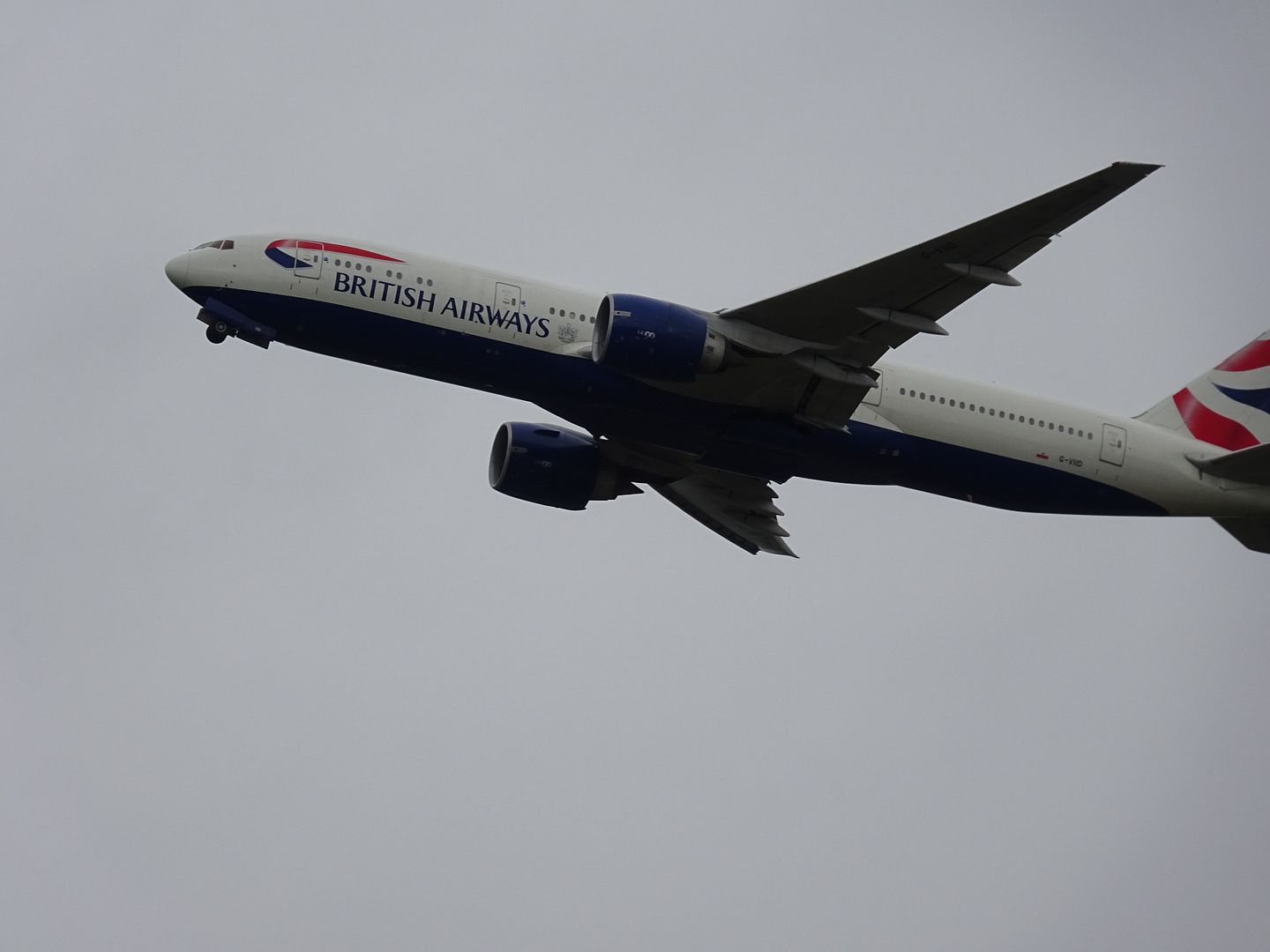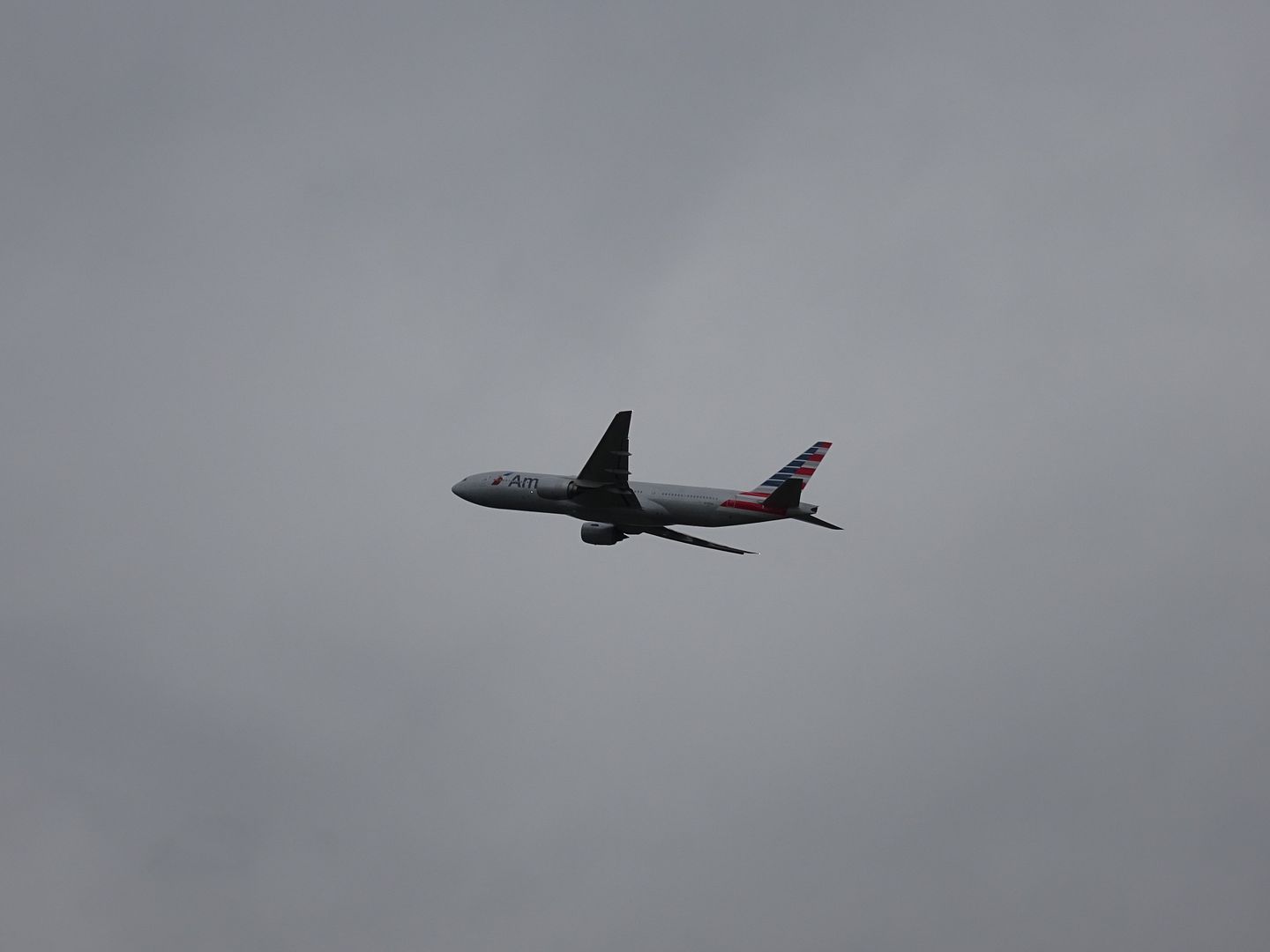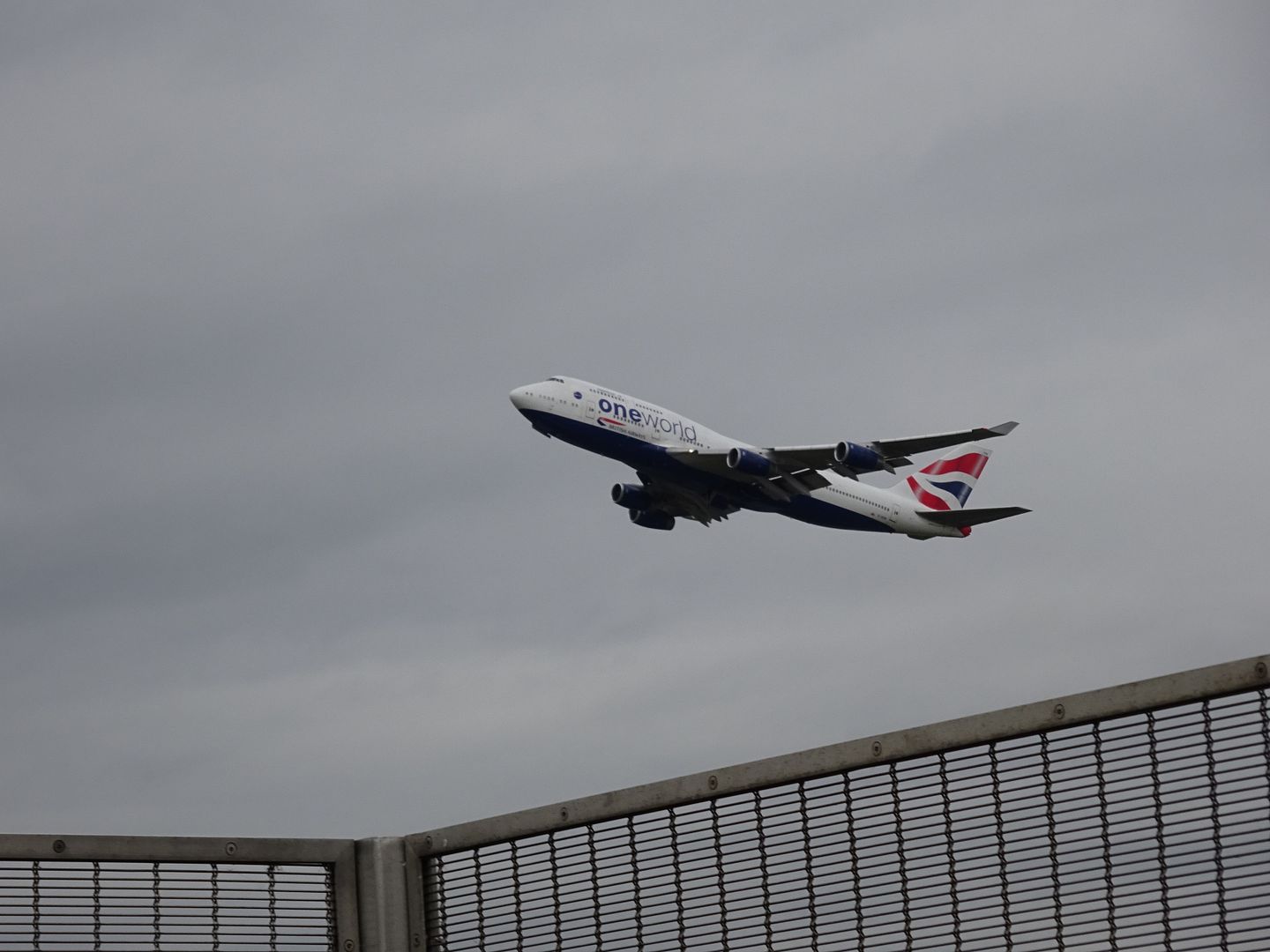 On the day, reaching the airport was quick and hassle free. Was a busy time at Heathrow nevertheless check in and security was seamless and quick. We were at the duty free area in 20 minutes after reaching Heathrow.
We had well over 2 hours to spend at the duty free. Walked a bit, did some duty free shopping, a bit of plane spotting and then settled in for some music and light reading.
T5 on a Bank holiday Friday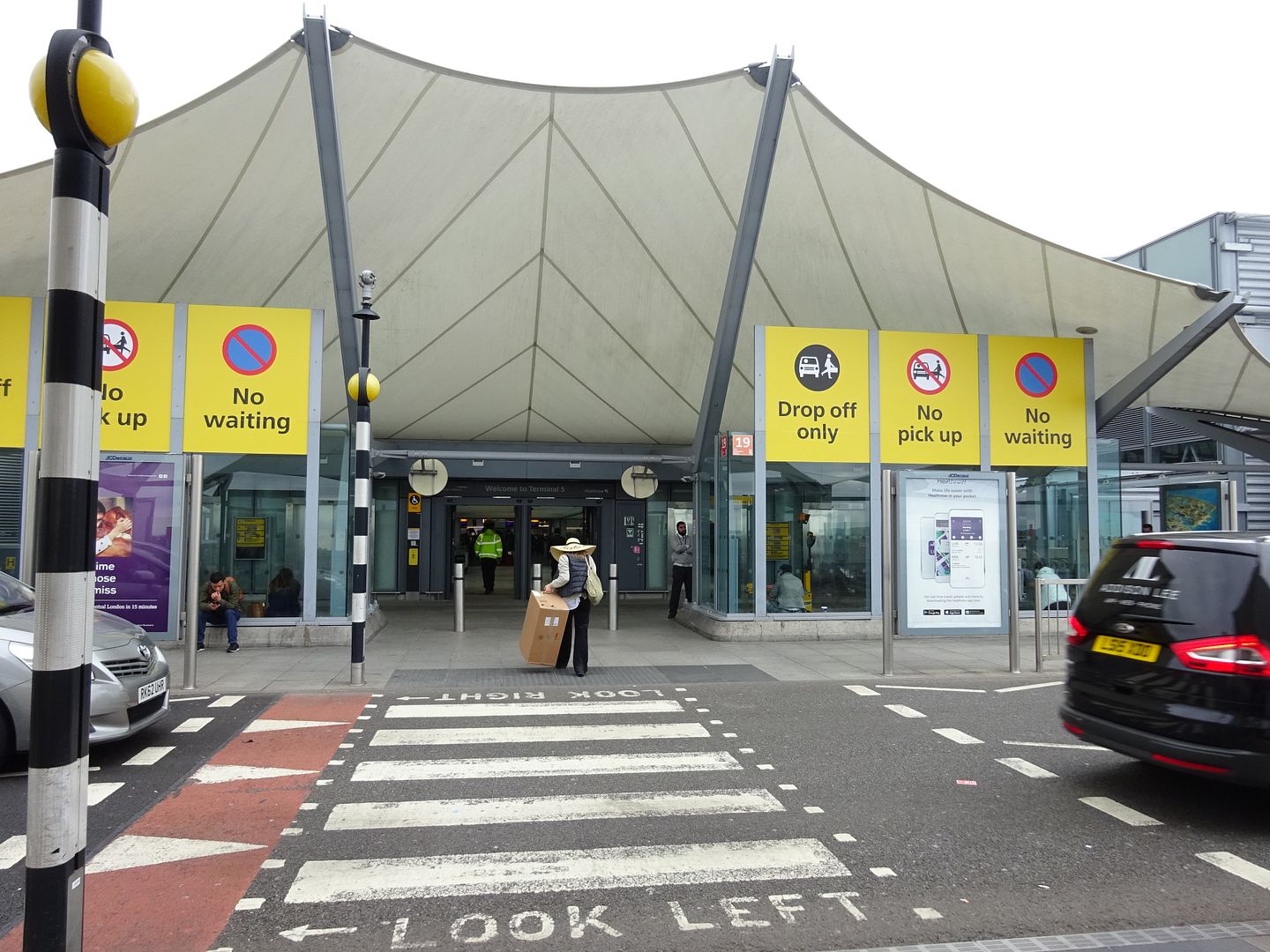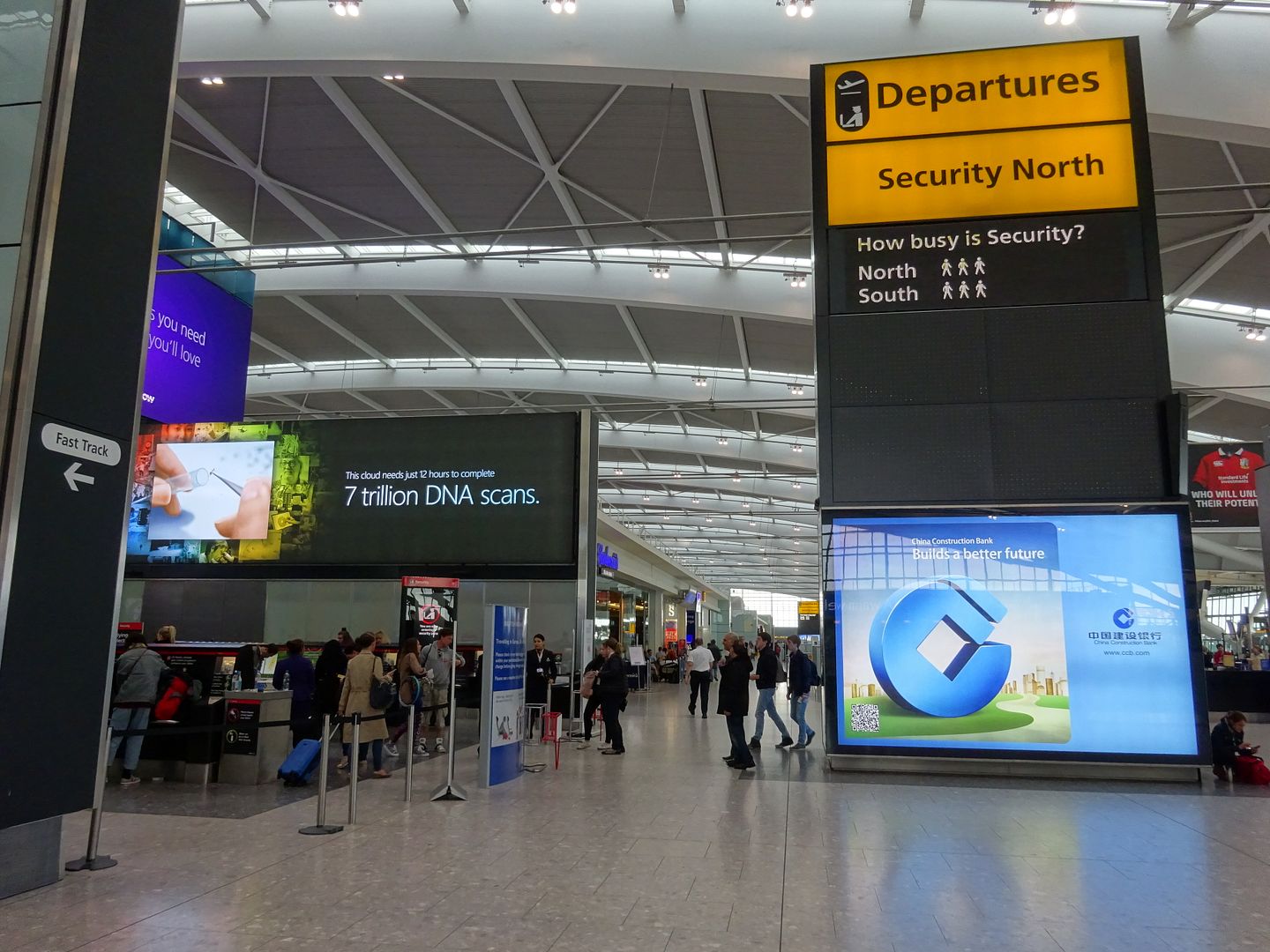 T5 the home for BA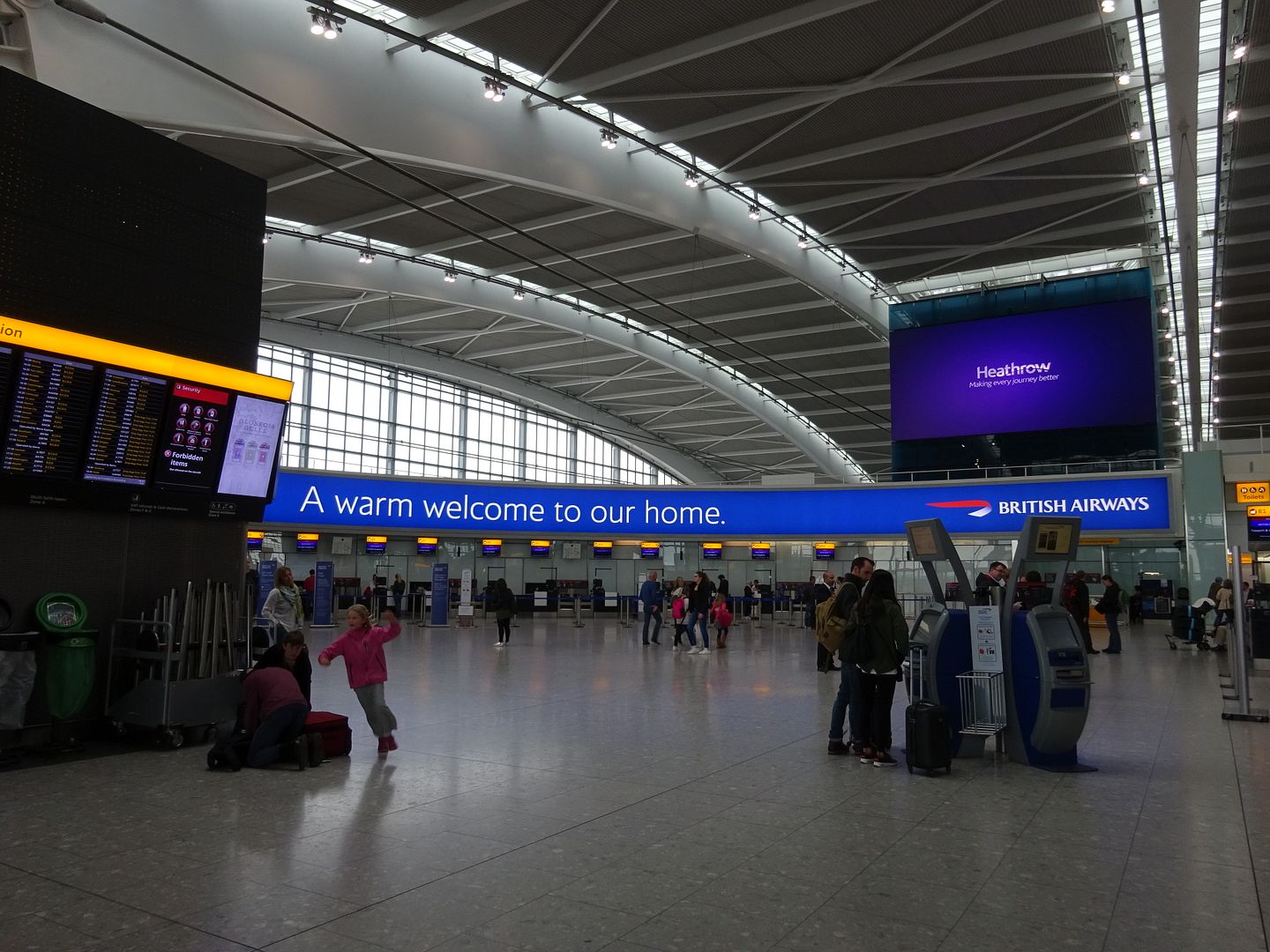 T5 airside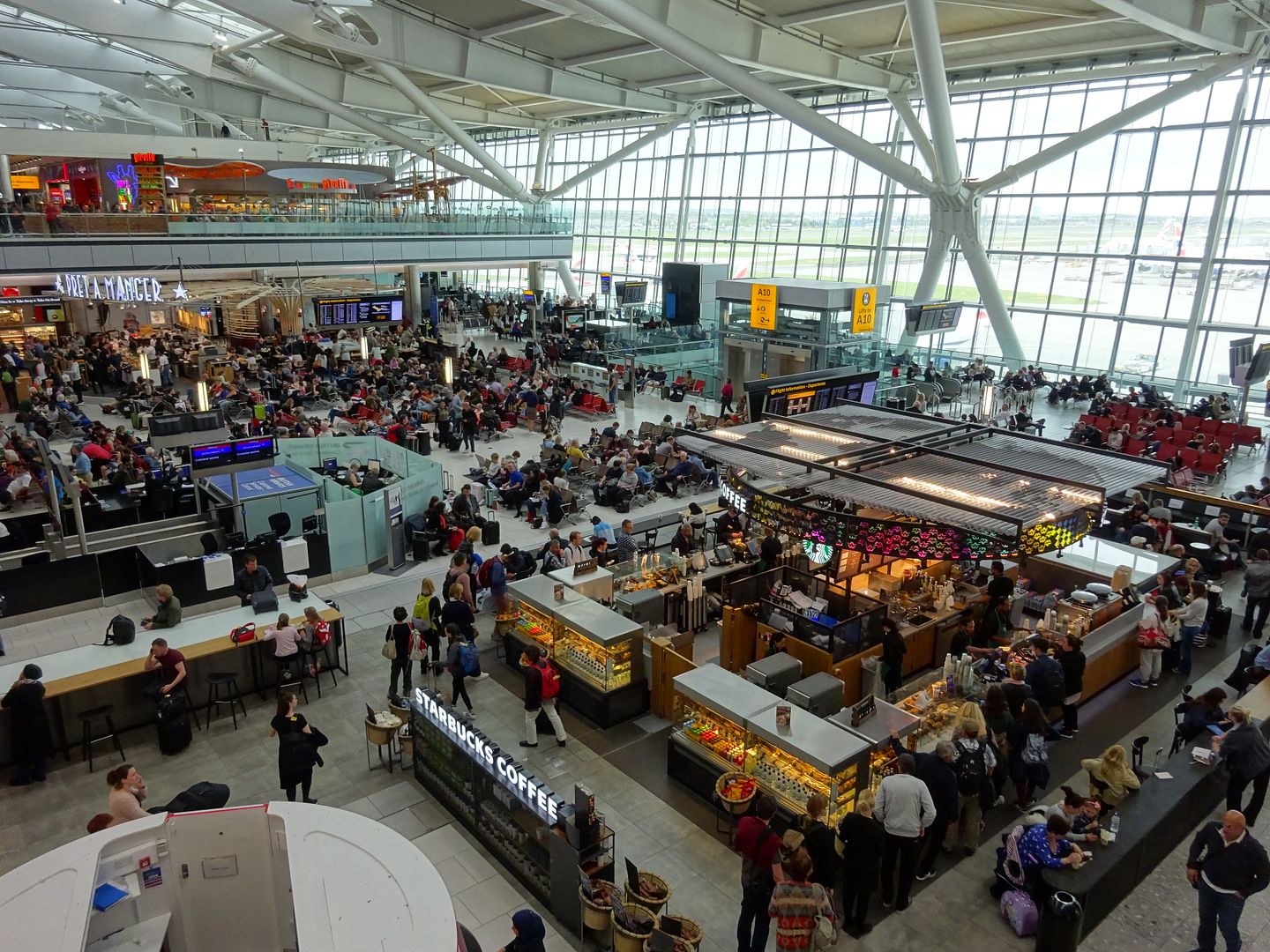 Our original DreamLiner
Heading towards the Satelite terminal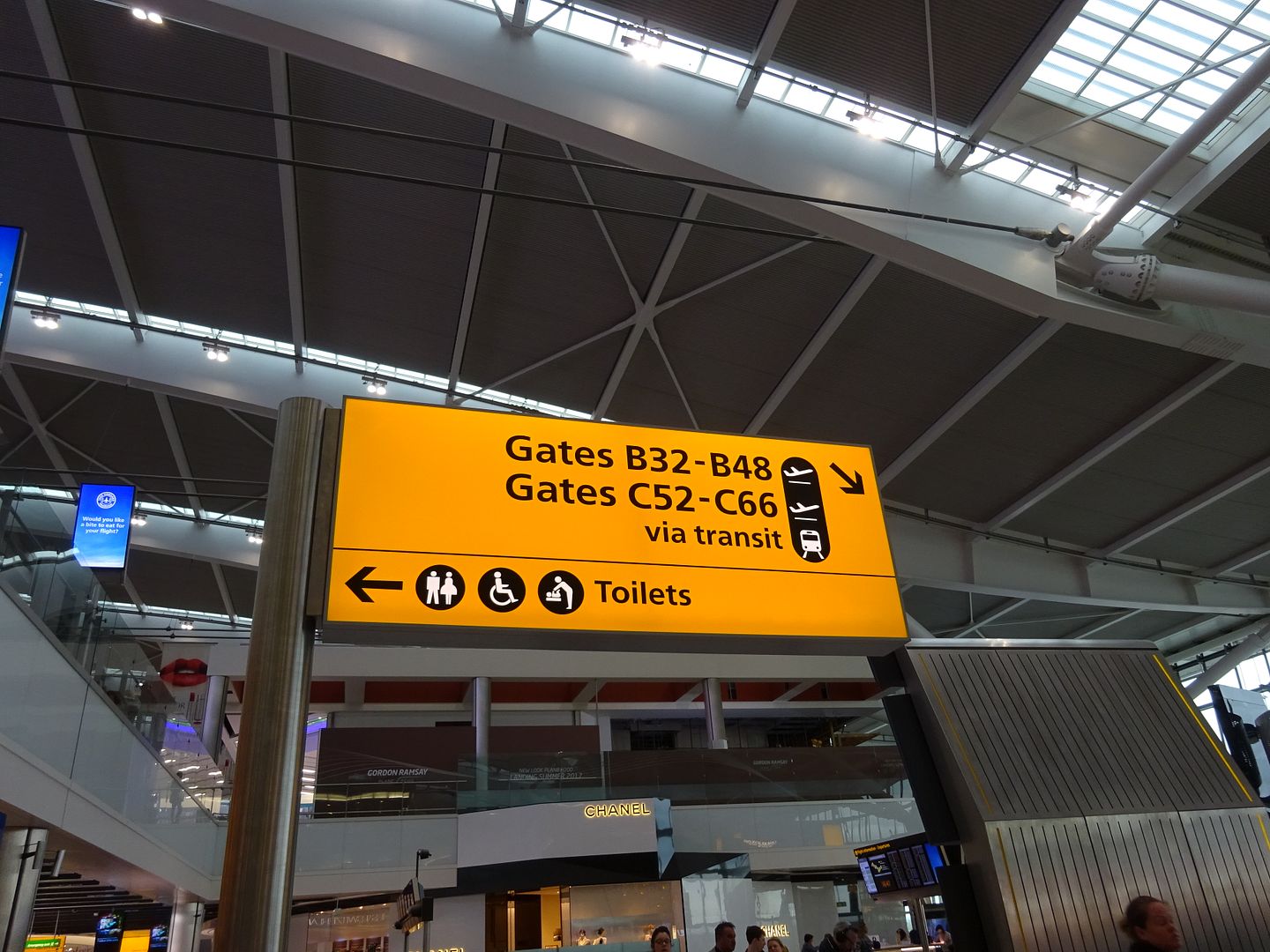 FIDS at T5B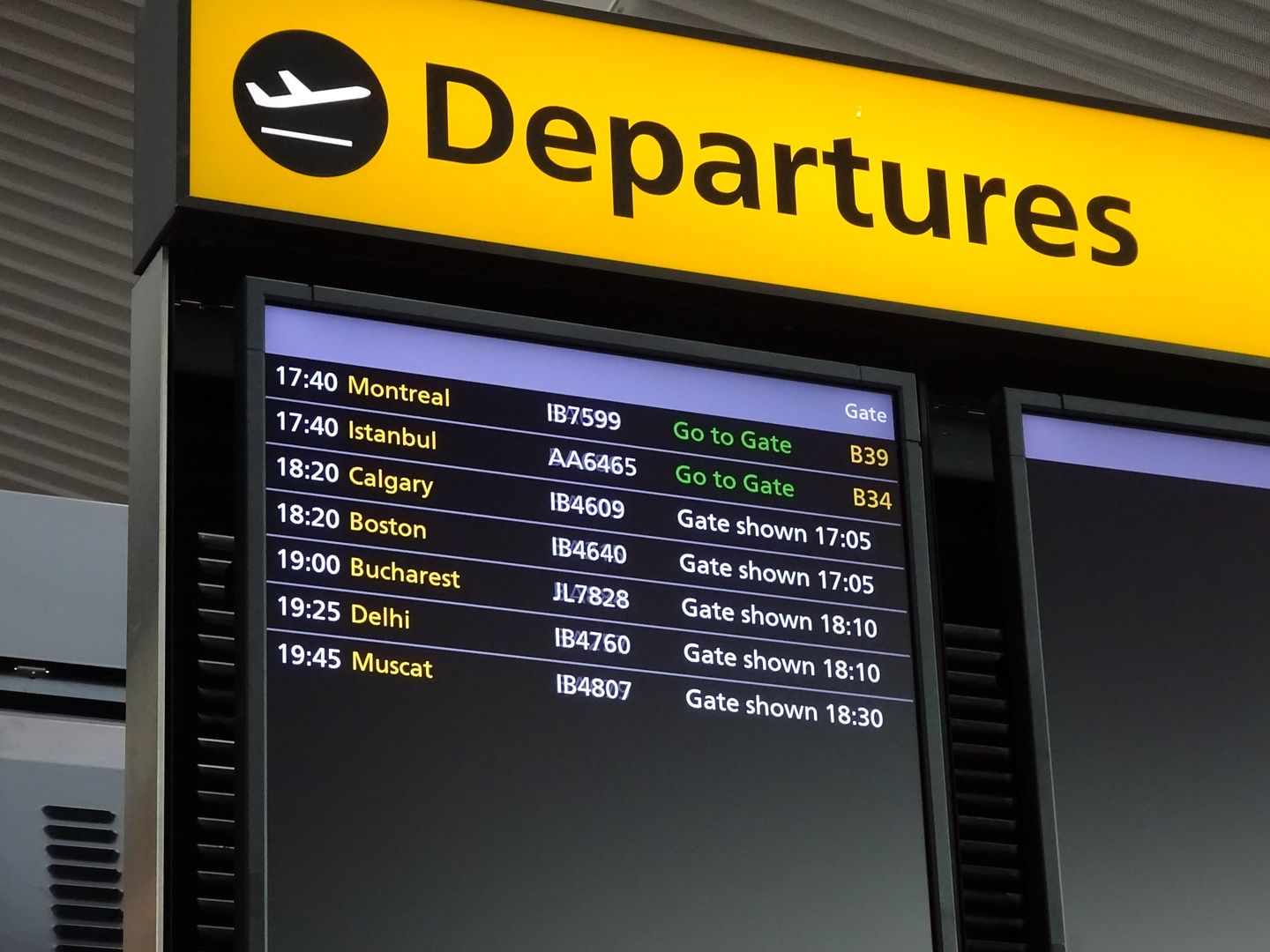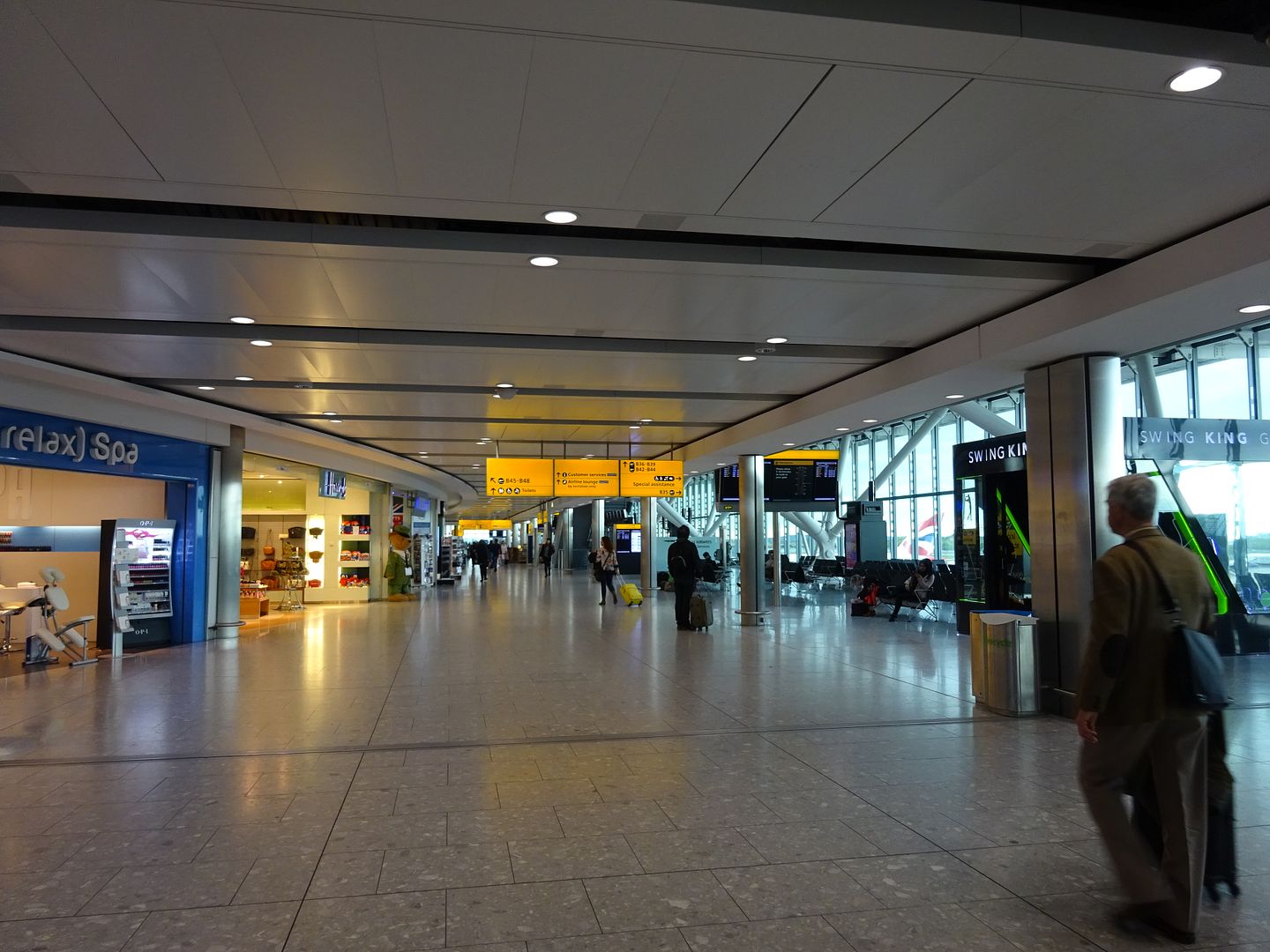 Our ride for today - a 3 year old Dreamliner
Boarding began on time and we disembarked the gates 5 minutes ahead of schedule. As always excellent announcements from the flight deck. Flight time of 6 hr and 30 minutes announced with very good weather conditions.
The DreamLiner is super quiet and the take-off was barely noticeable.
First impressions of the cabin was it was spotlessly clean and fresh.
Neighbours at T5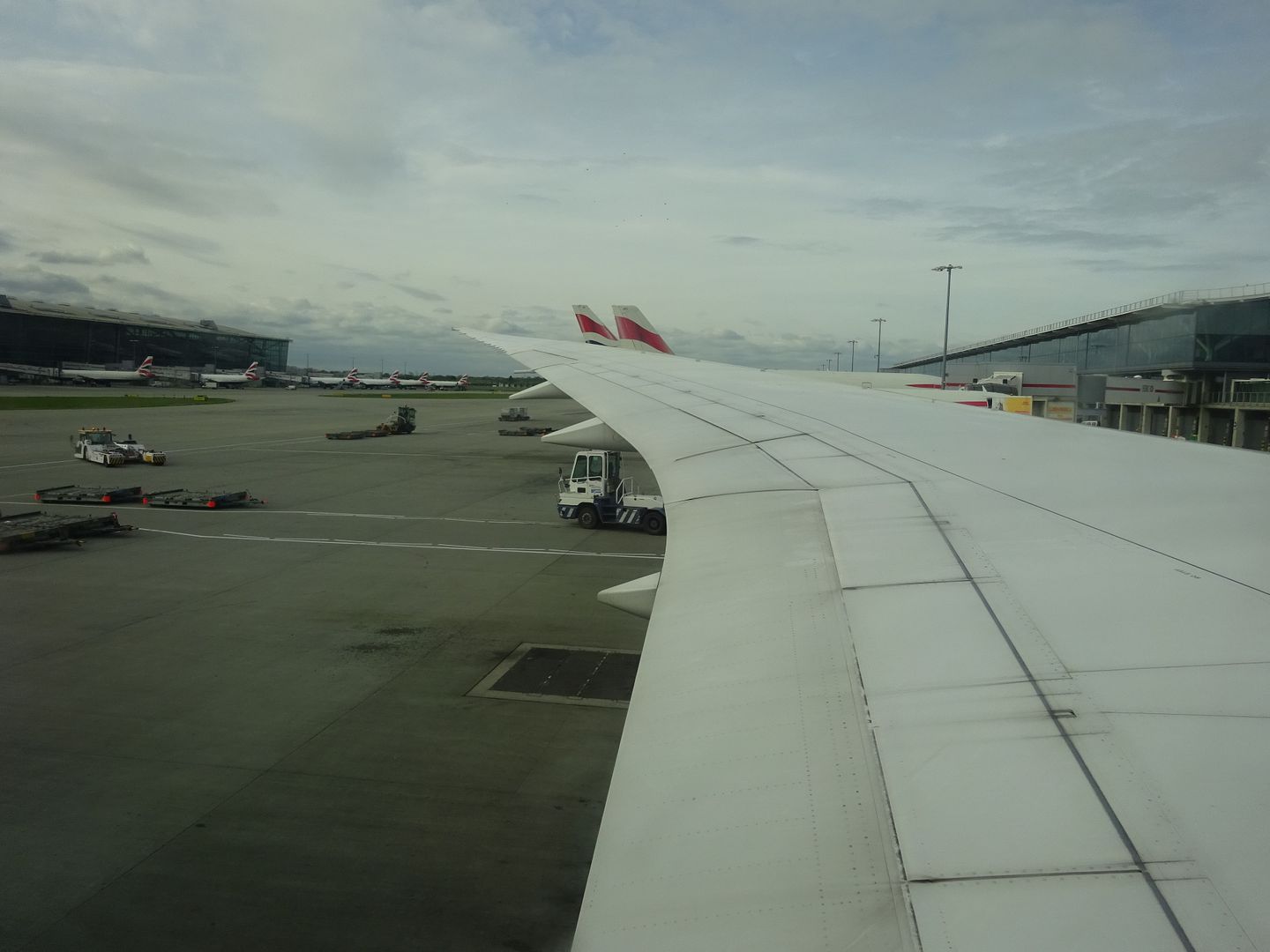 Slightly cramped but manageable. The IFE box is the one thing that eats into oyur leg space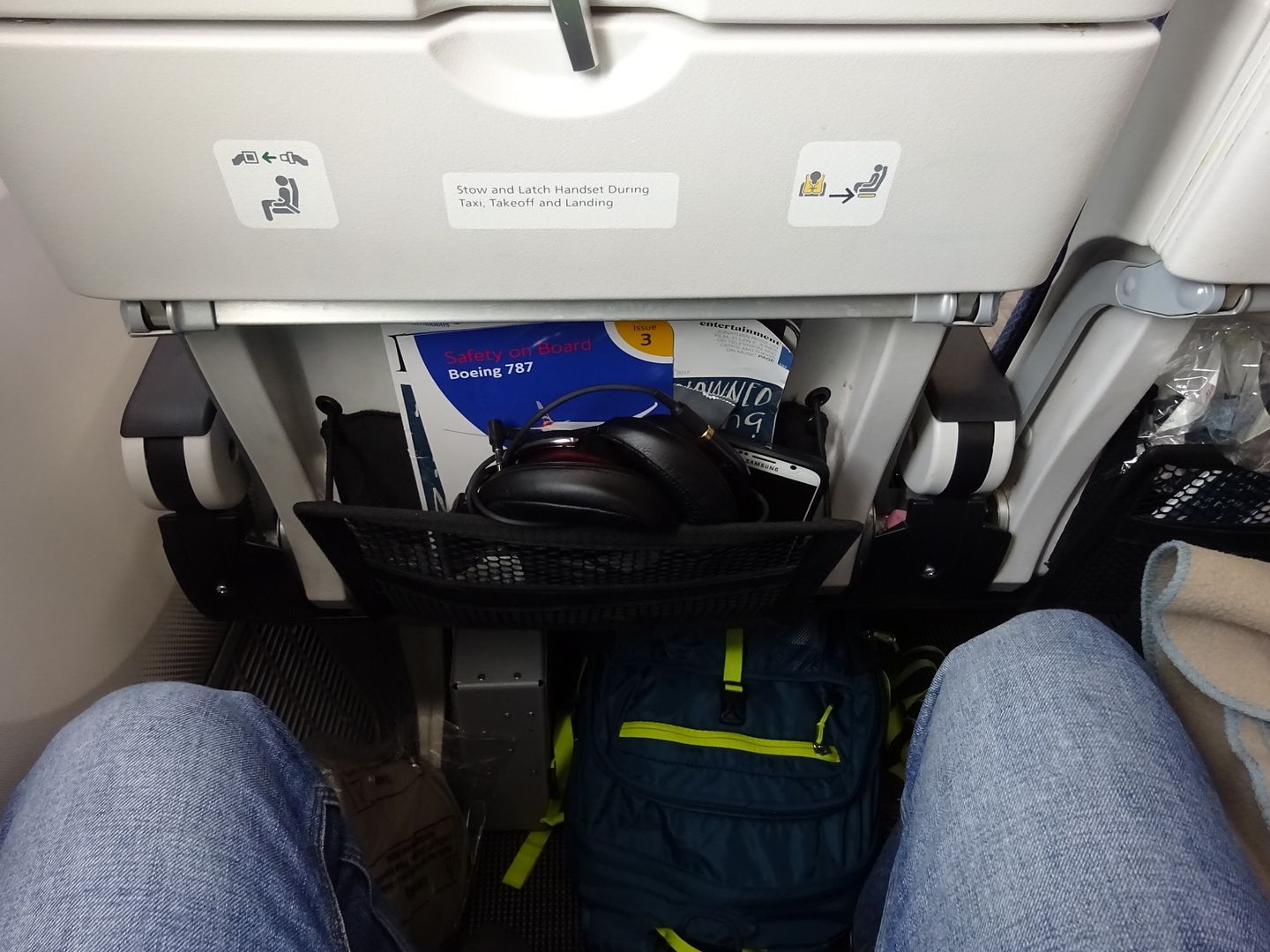 Reading on board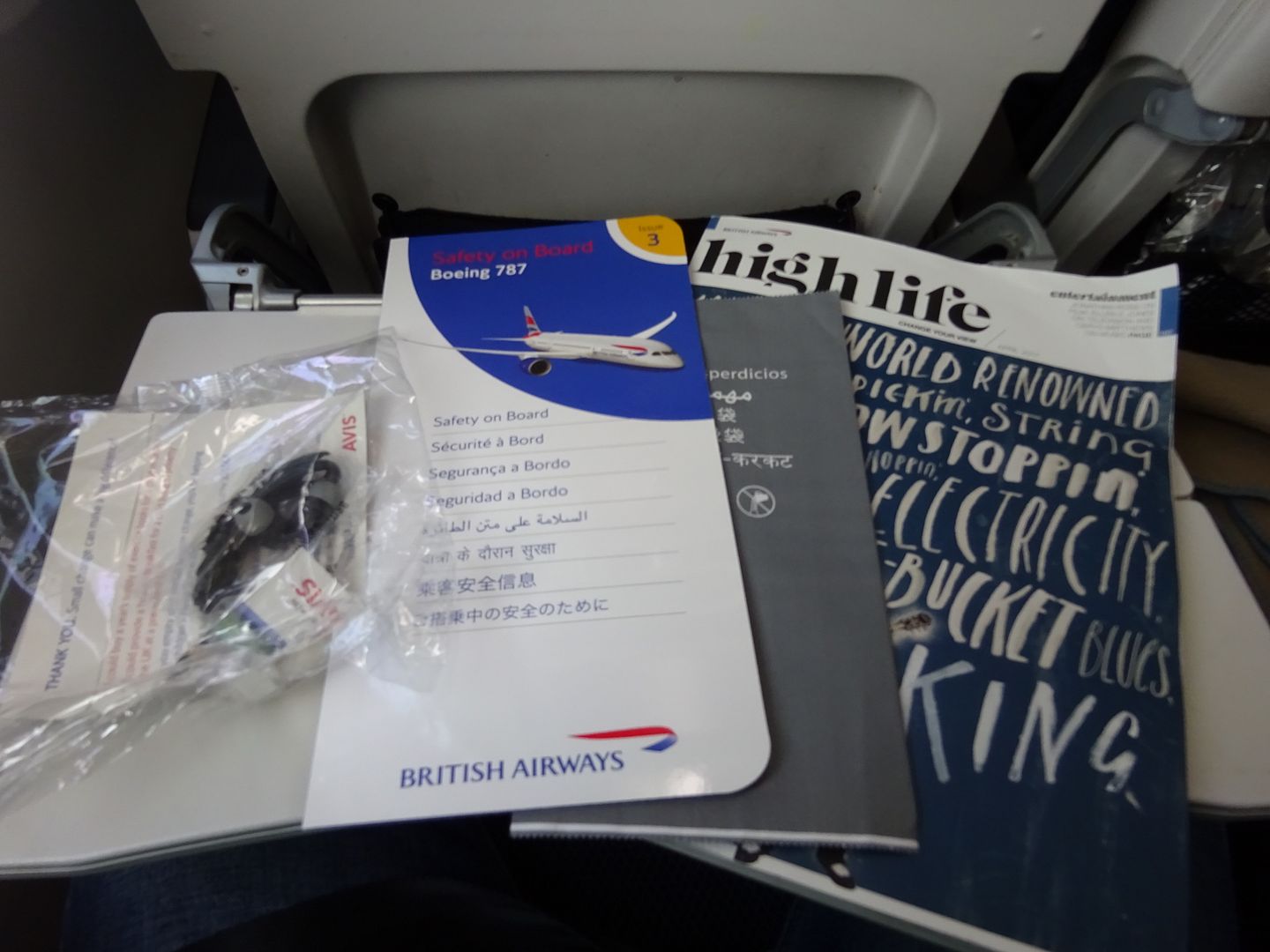 Cabin interior view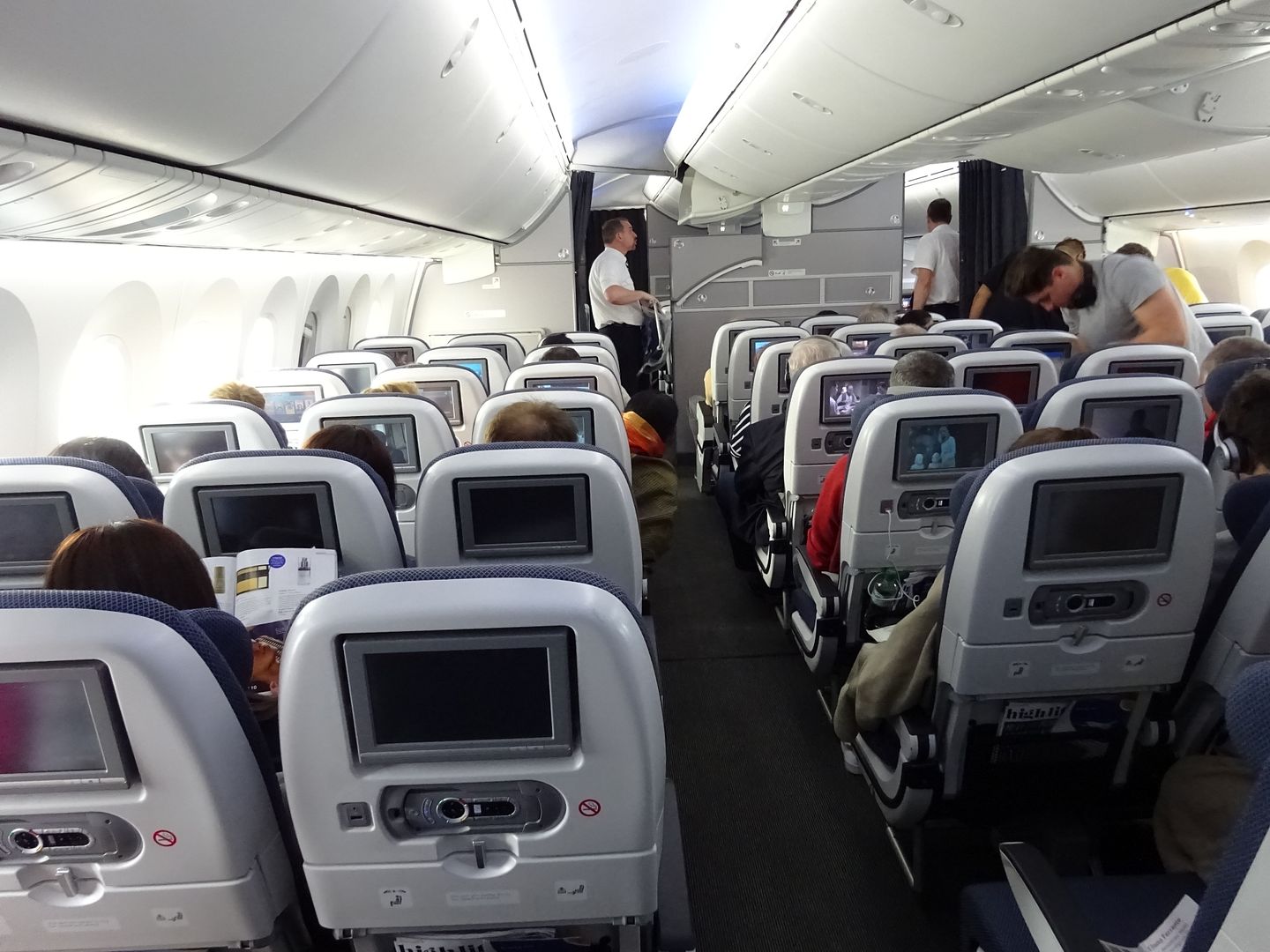 During taxiing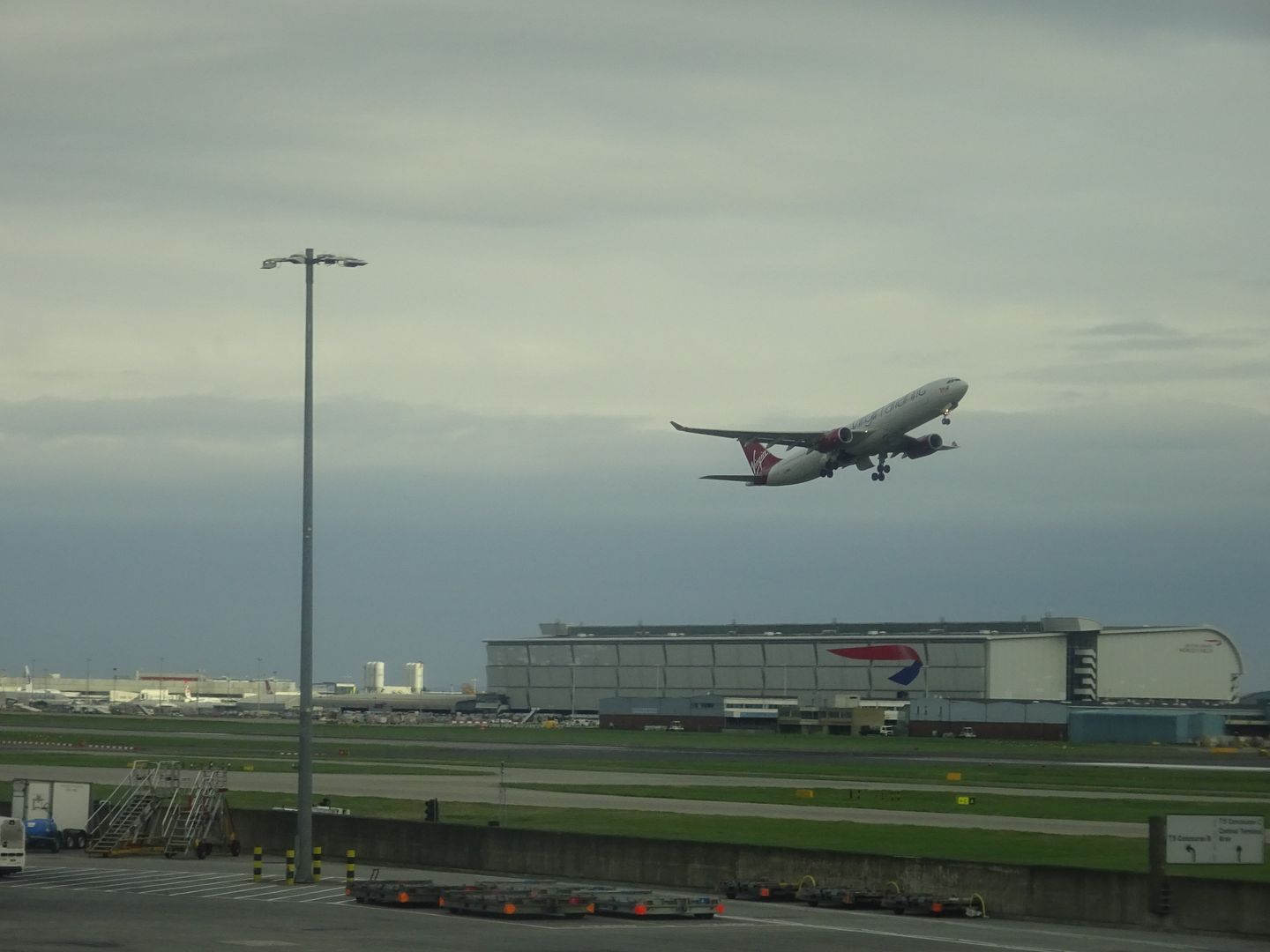 First round of drinks served within 30 minutes after take-off. Started off with a spicy bloody Mary and was also handed a Chilean cabernet sauvignon for the meal. Result!
After take-off from Heathrow
Drinks Round 1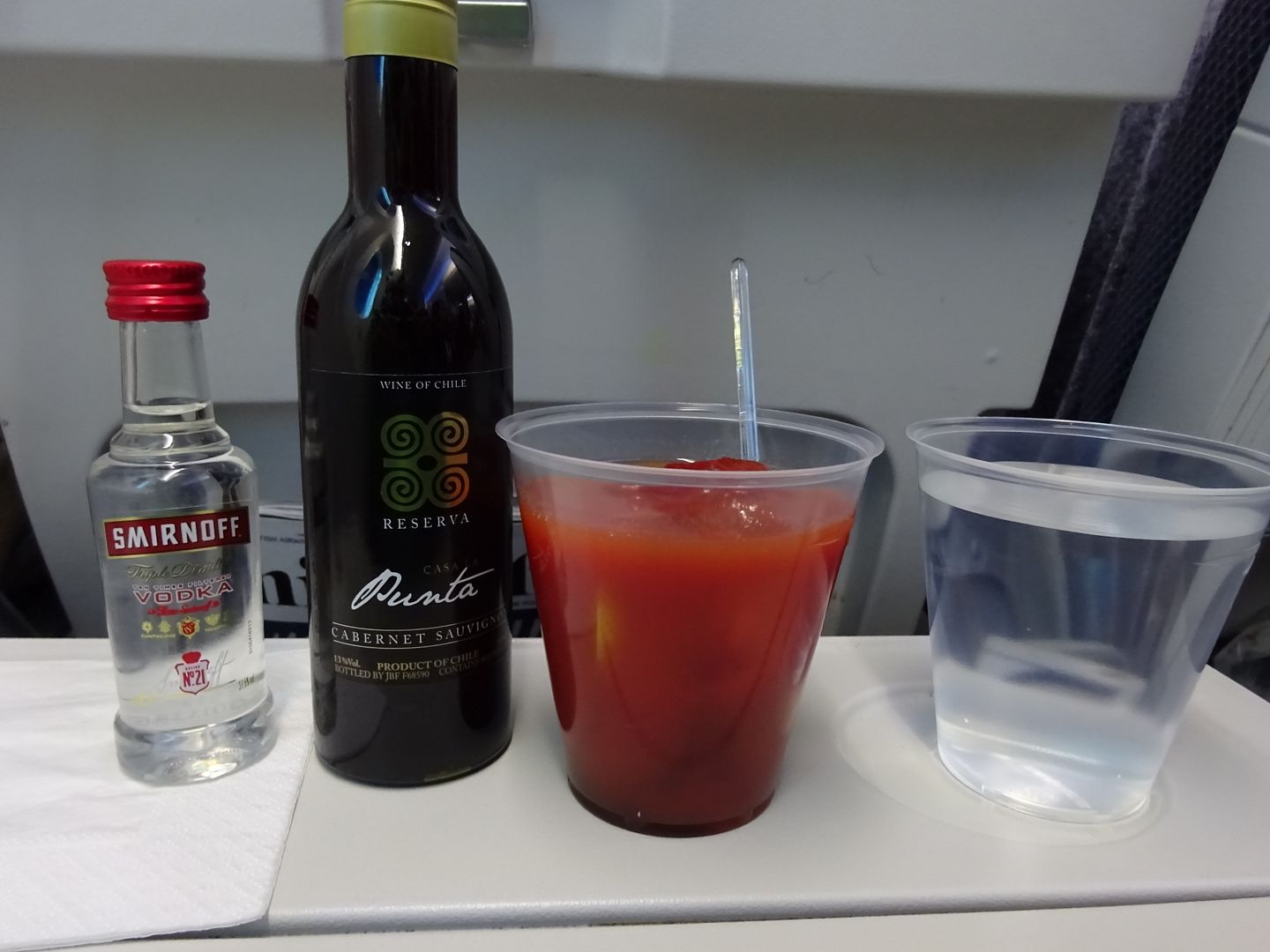 Dinner round started soon after. Consisted of a chicken and mash or a Thai vegetable curry. We both had one of each. Both the meals were fantastic. The chicken with gravy was succulent. Topped it off with a pot of chocolate Ganache. A very good meal not just for economy but on the whole was very satisfactory.
En-route
Dinner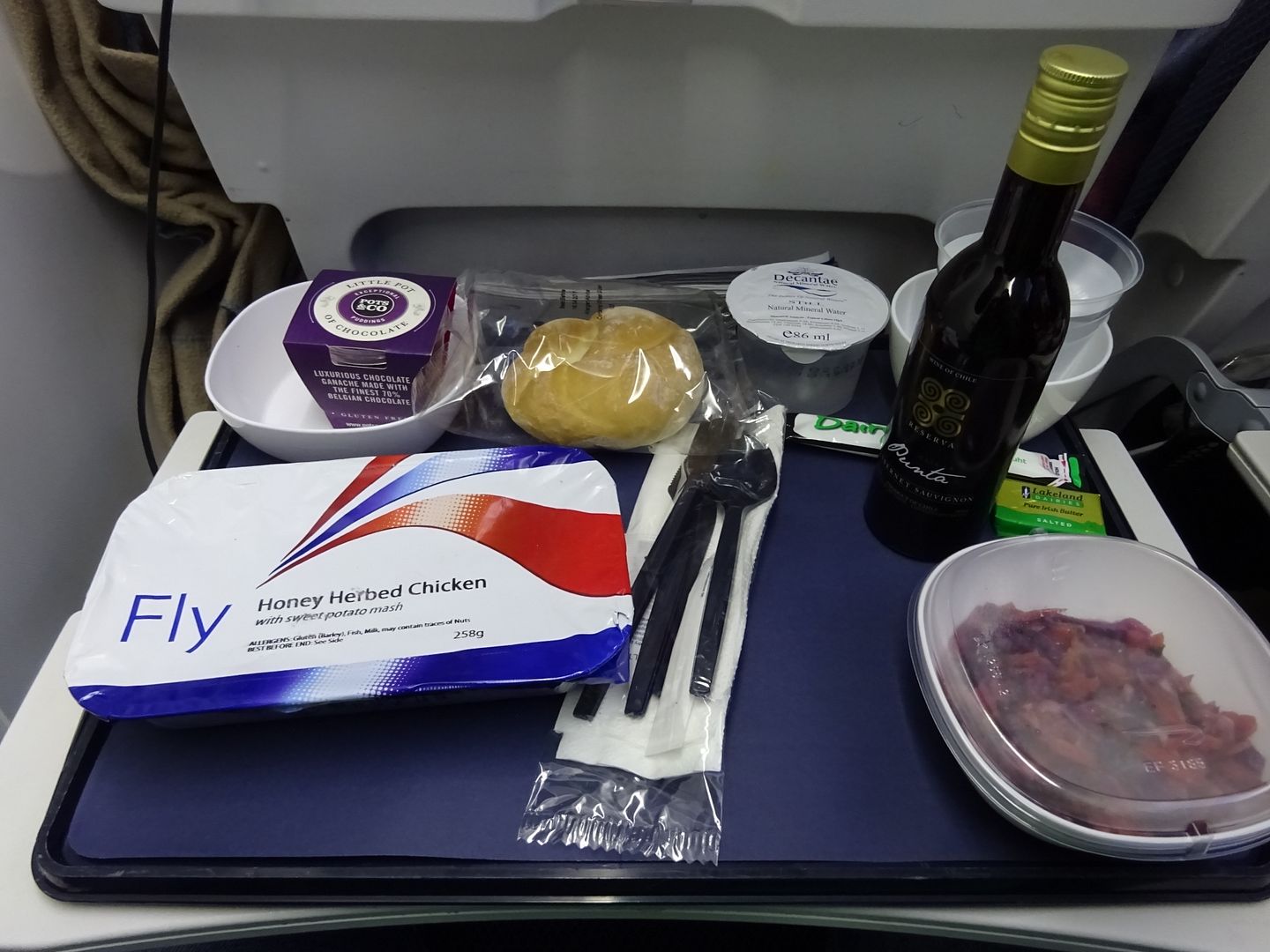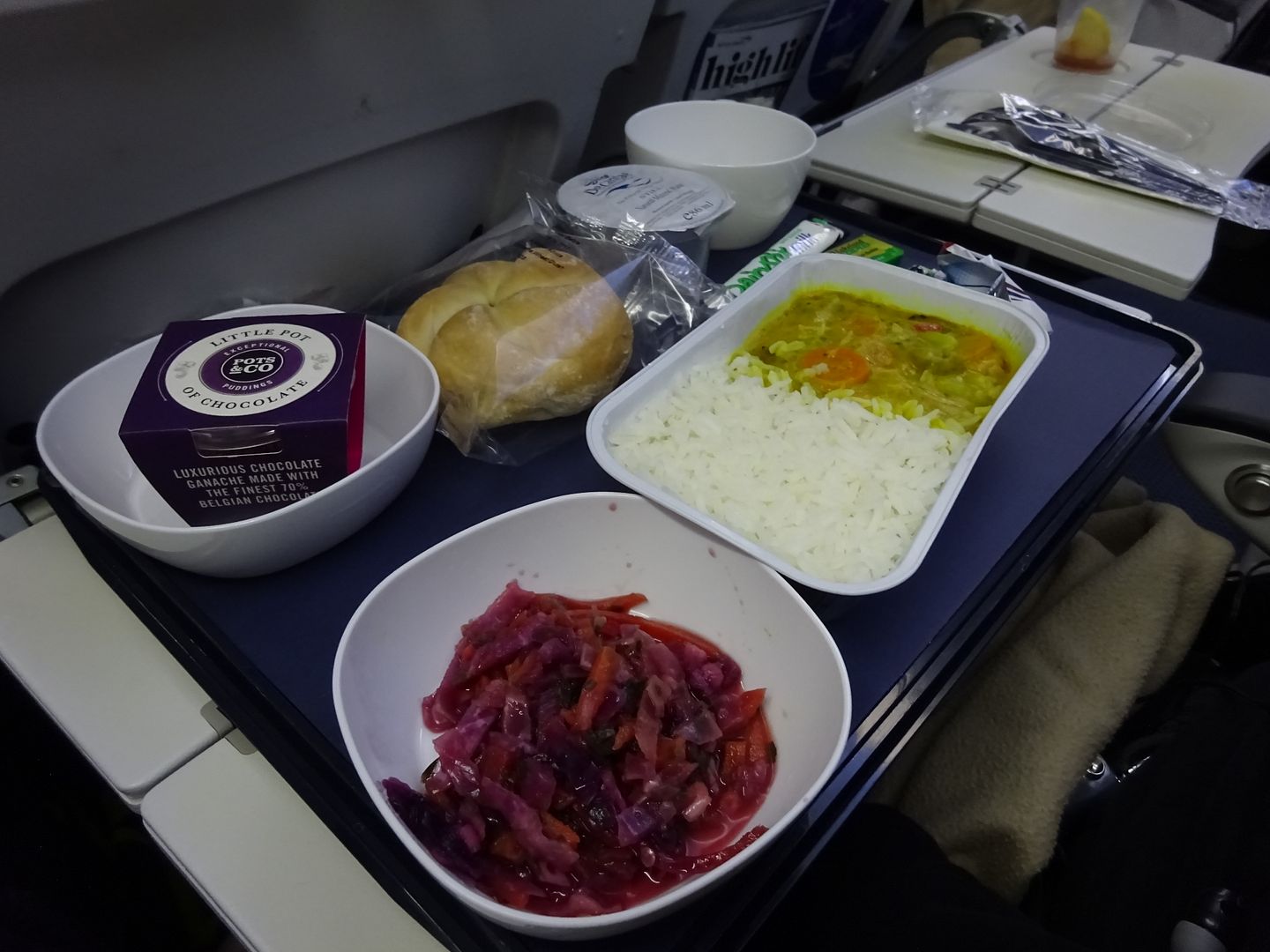 Cabin View - Note the large coat hangers for the cabin crew on your left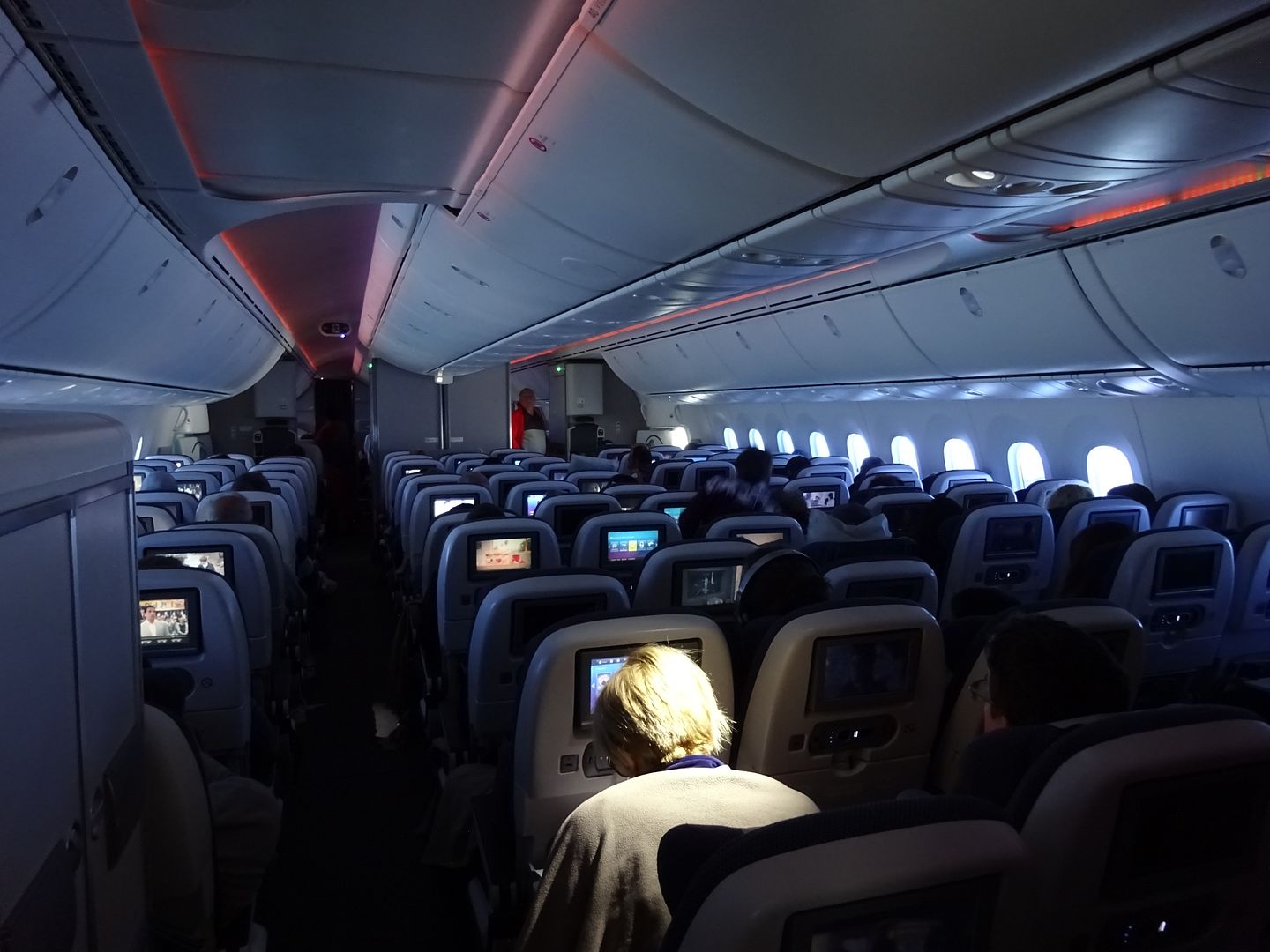 Watched Free Fall during the meal. An absolutely brilliant lock-stock-smokin-barrele'sque feel movie. Thoroughly enjoyed it.
After the meal went back to the galley for a chat with the crew. A very chatty and engaging crew. Had a great time speaking with them. Continued the good times with another Chilean Red. Listened to a bit of electronic/deep house music that was available.
Rest of the flight was perfect. The service on this flight was exceptional. Special mention to Rob. Perfect combination of being chatty yet professional. And his favourite aircraft to fly on is the 747. We have a winner!
Almost there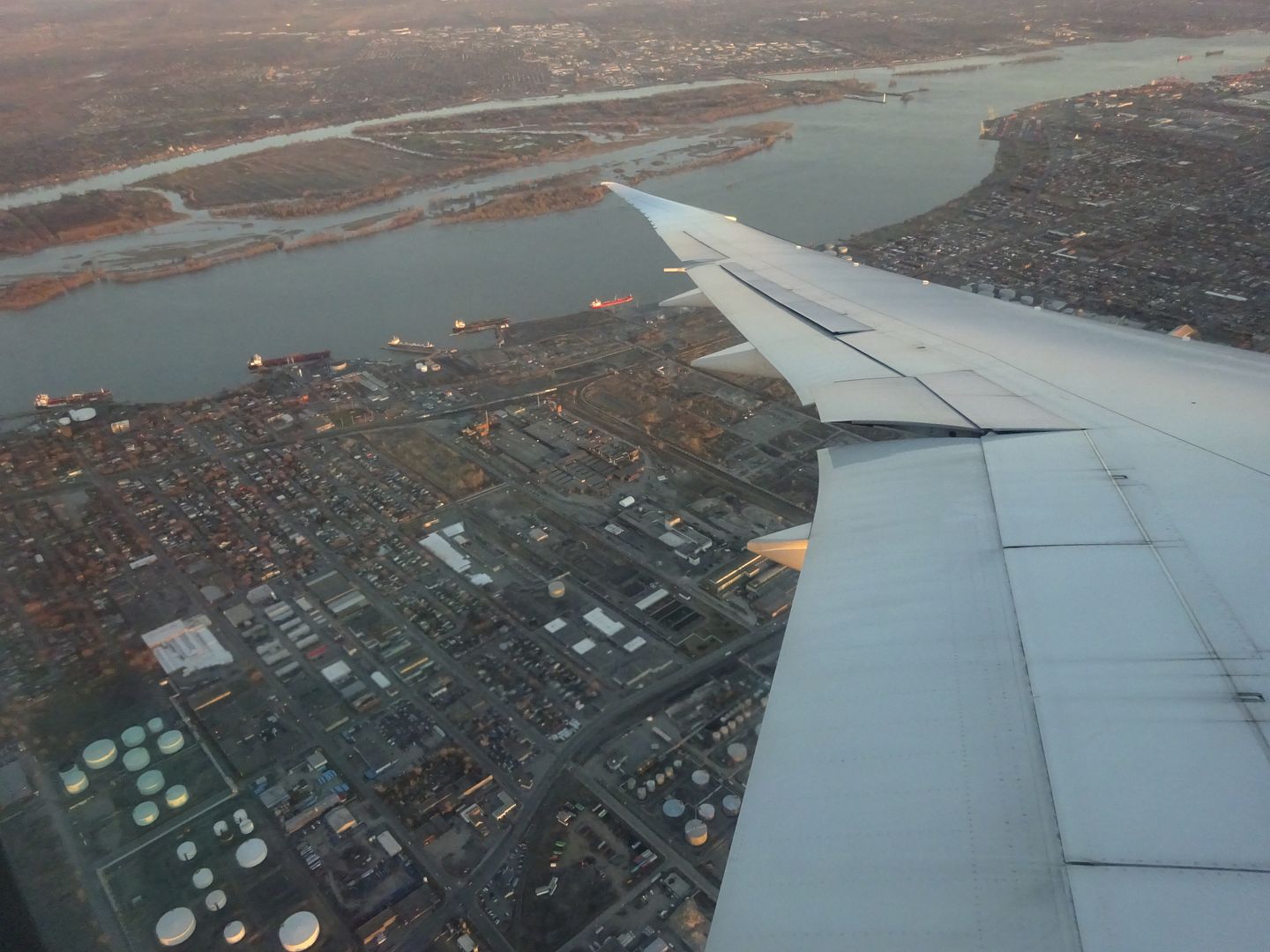 Soon after landing, we got assigned a gate fairly quickly. Immigration took slightly longer than expected, but not a deal breaker. Bags arrived by the time we were at the belt. On the whole it was a quick turn around and we were out in around 25-30 minutes from landing.
Neighbours at Montreal - Lufthansa A330-300 (D-AIKB)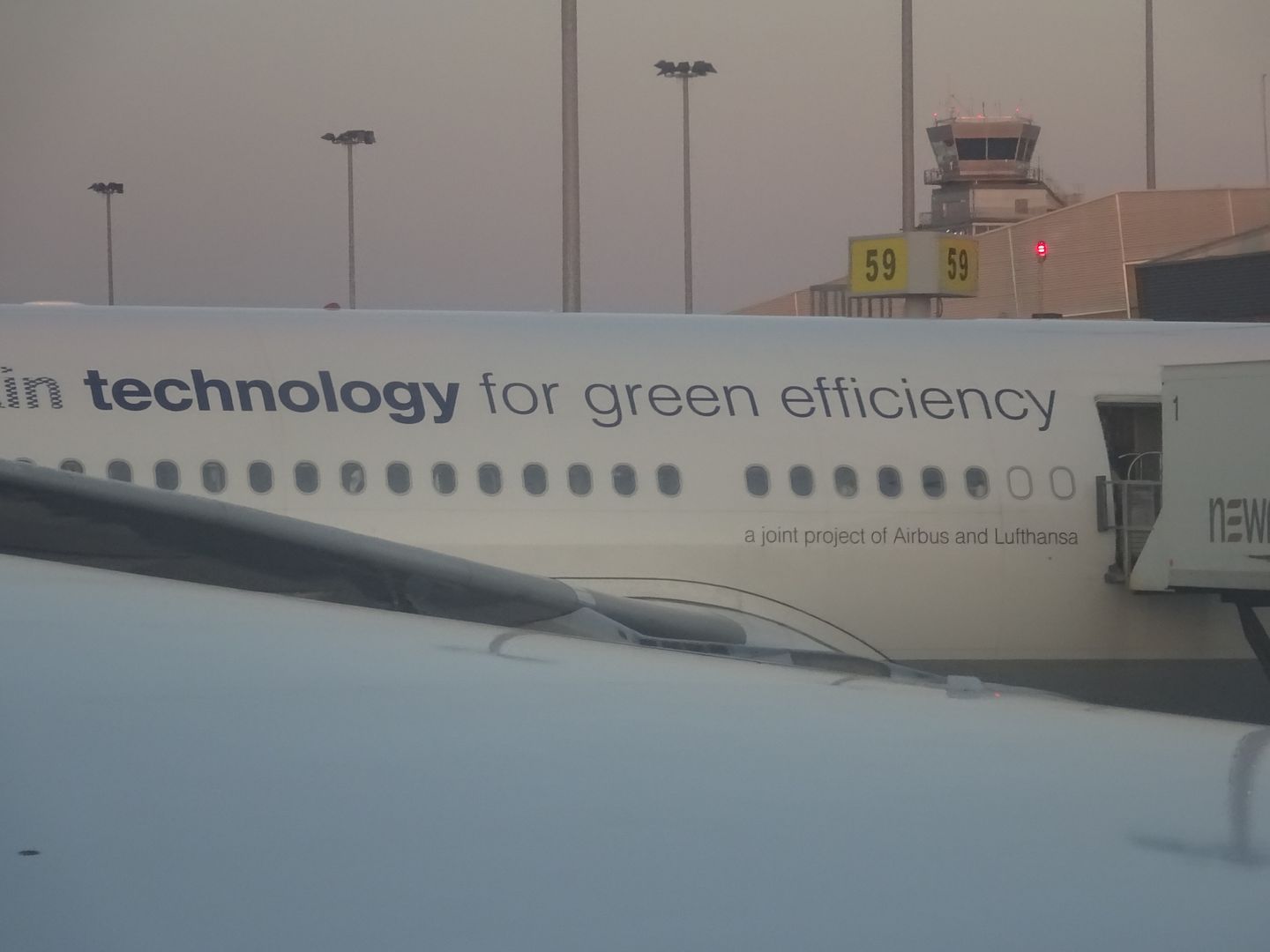 Exiting the aircraft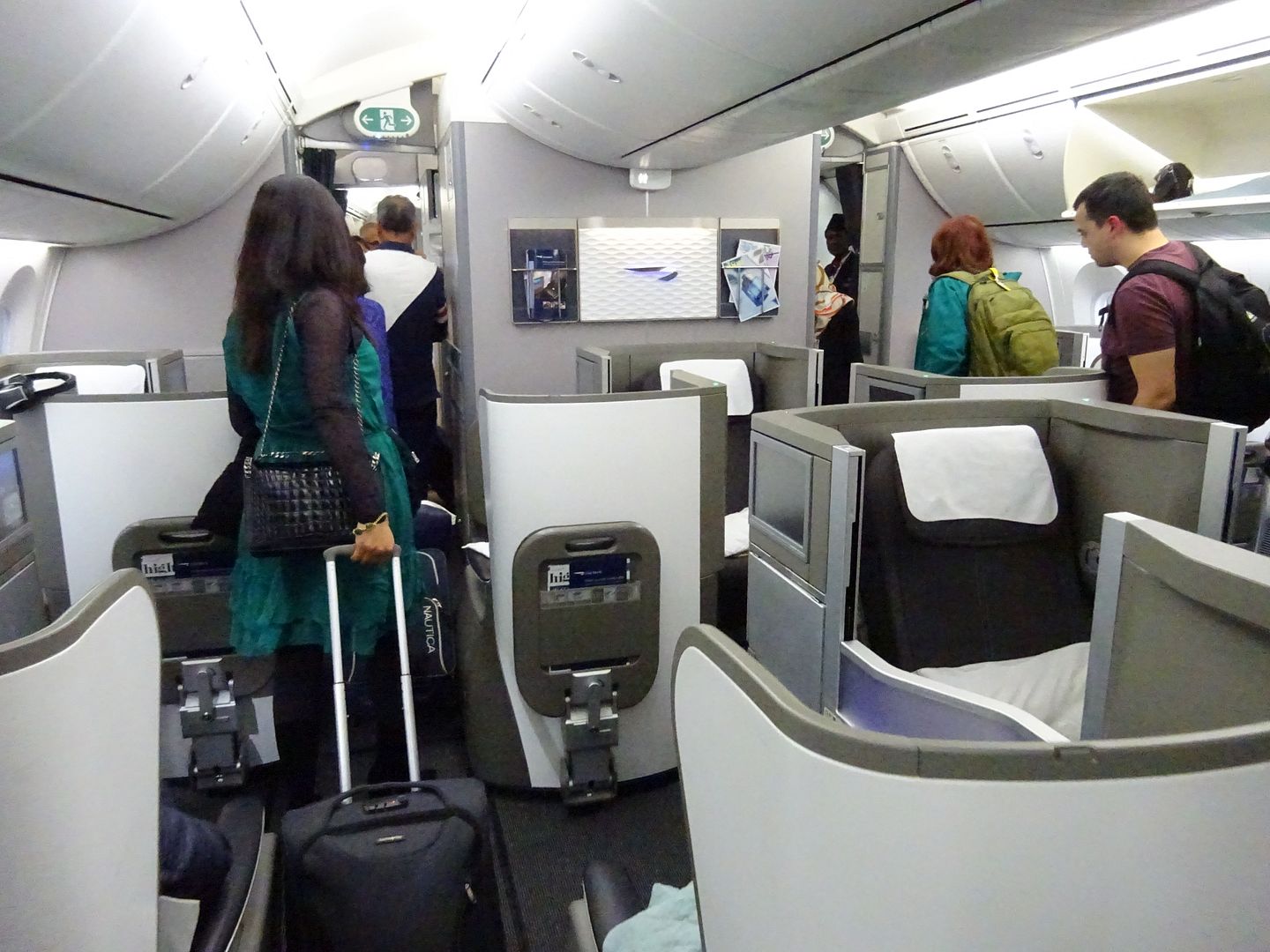 Thank you BA
Exiting Montreal Airport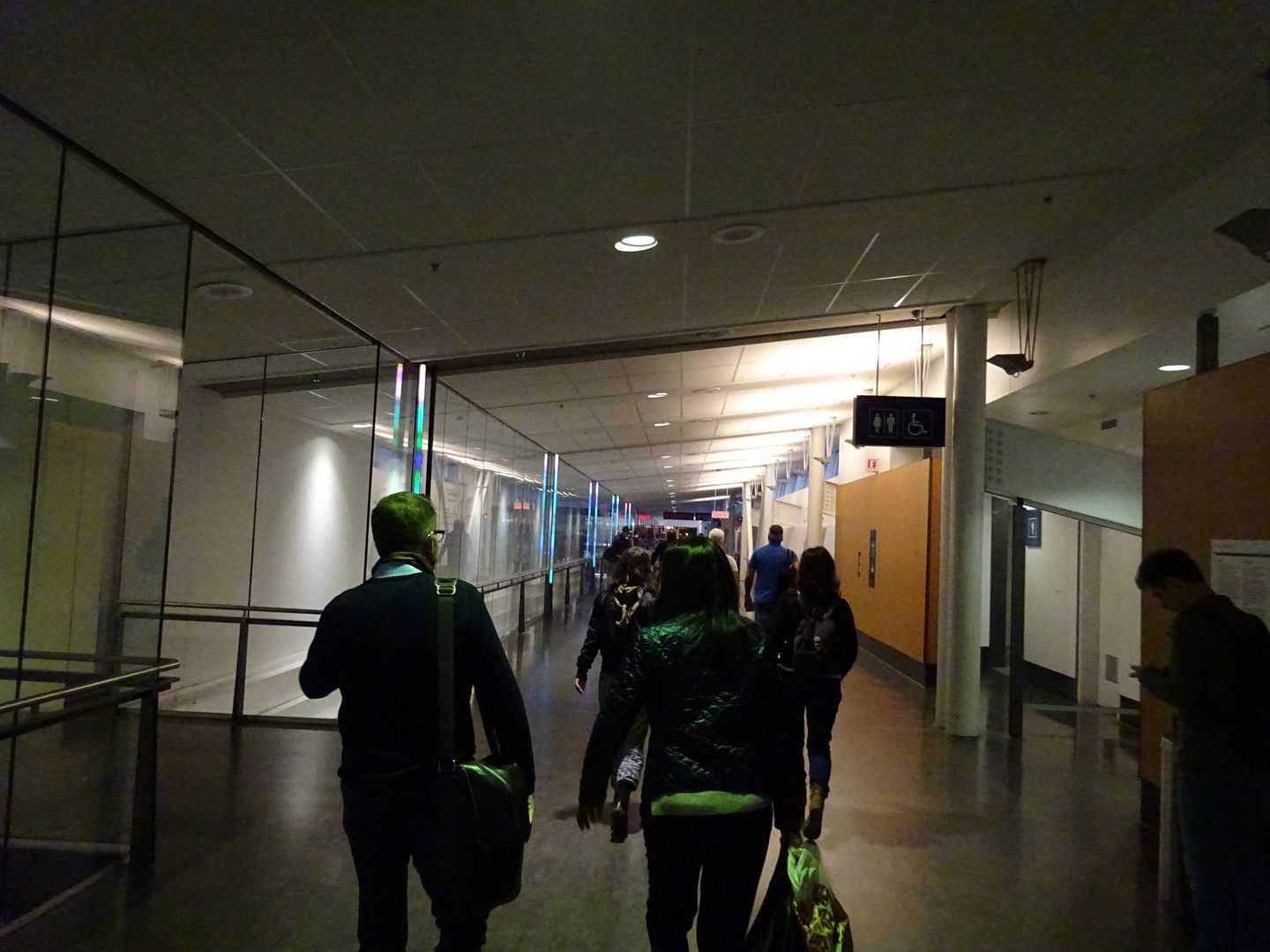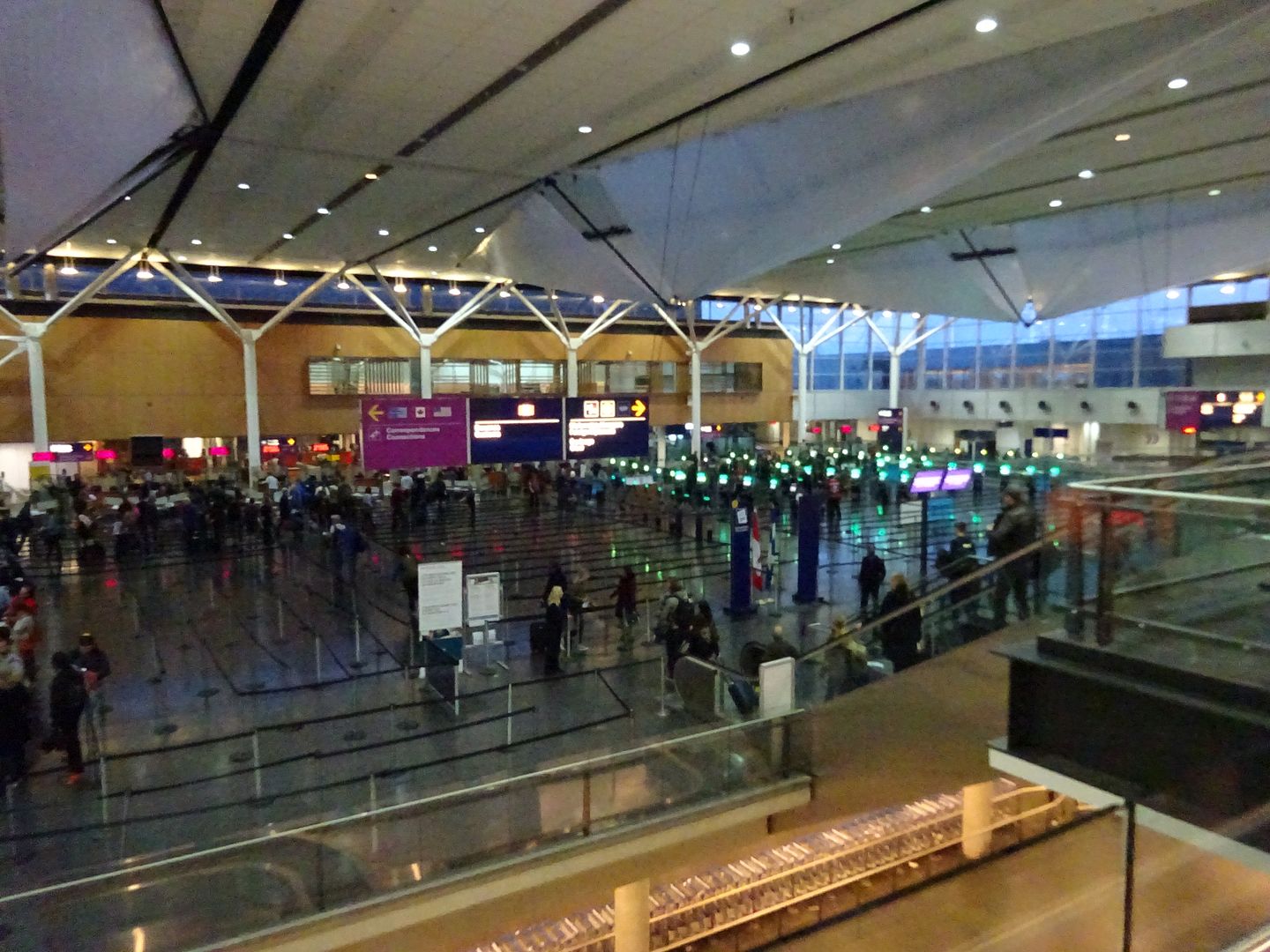 Baggage Collection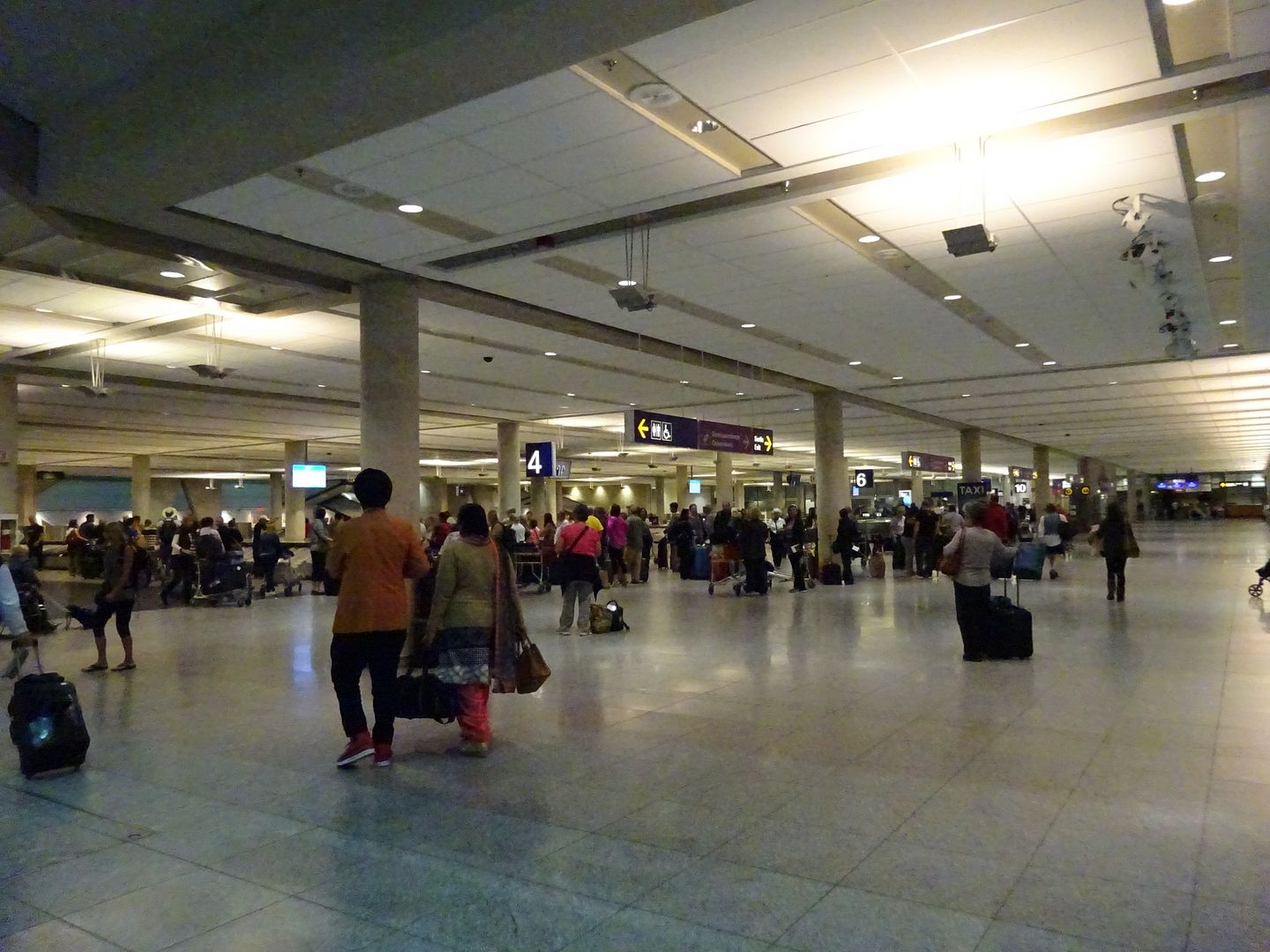 Montreal Arrivals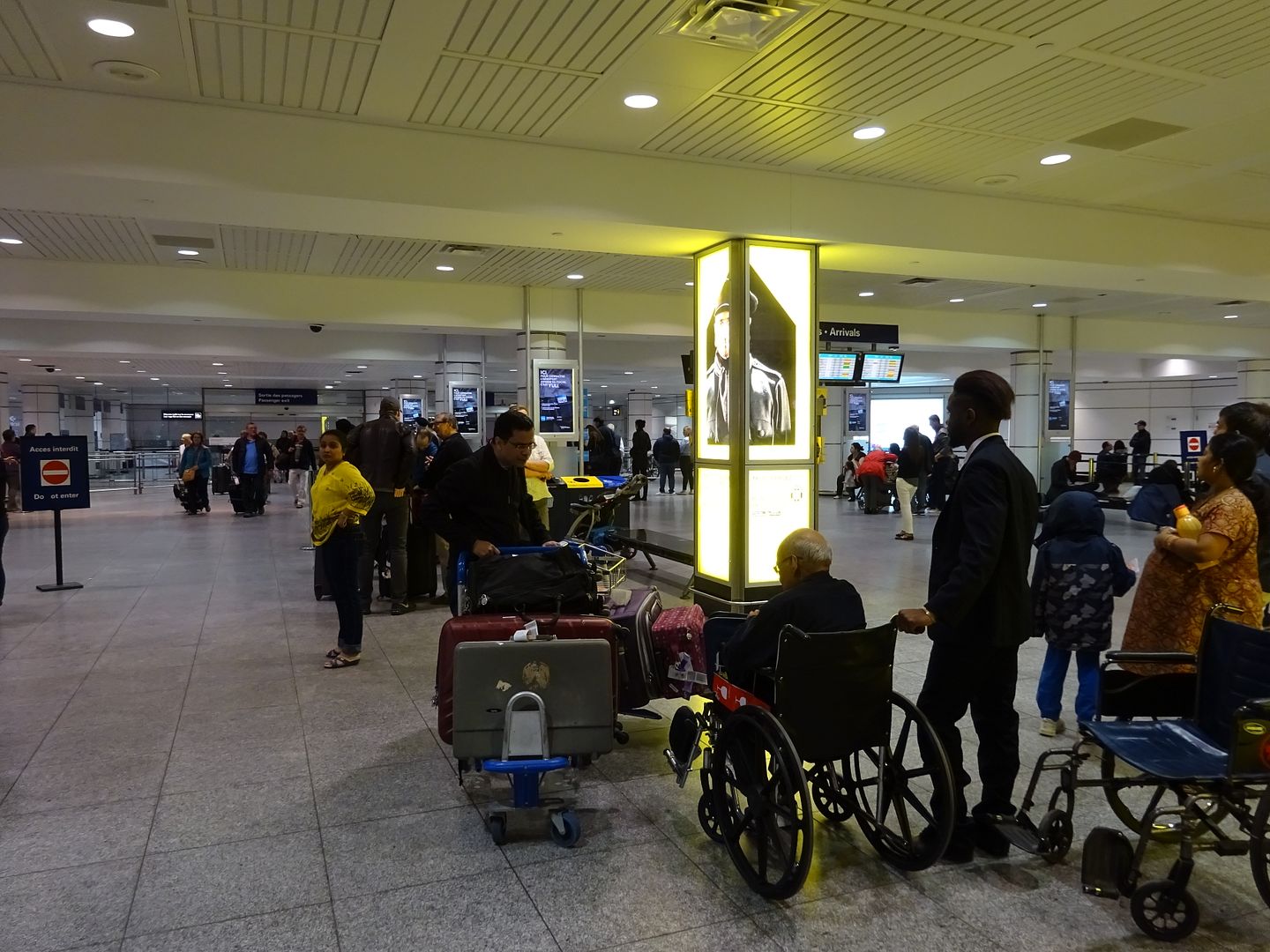 Verdict
Probably one of the best flights in economy overall. Absolutely turbulent free. Ahead of time arrival and overall it ticked all the right boxes. Couldn't have asked to start our epic trip any better. Great job BA.
This is the first edition of the trip. 4 more to come. Do stay tuned for the rest of the trip reports, due soon.
Until then keep the trip reports coming, and happy and safe flying, Adios!