Hello there,
After being a DL Skymiles person for a long time, I decided to switch to TK for about 3 years ago and in one year were eligible to become TK Miles and Smiles Elite Plus. Some of my miles were about to expire so I used my miles to book JFK-IST-DLM-IST-JFK, Business Class online for 90,000 miles. I could choose my seats 3 months out for International, but for Domestic flight portions, I had to wait 24 hrs. before the flight and choose seats during online checkin, since TK swaps planes periodically according to demand.
I have flown TK on this route many times, flown the types many times. What was interesting, this IST-DLM flight showed A333 and that was exciting, since I usually fly single aisles to DLM, and never flown a widebody to DLM in my 27 previous flights.
JFK-IST flight was uneventful, on time.
There is a TK Elite, ElitePlus and J pax passport control at IST. The line is much shorter. After getting my passport stamped, I made my way towards the Duty Free shops. Got some chocolate and my usual Duty Free allowance of 1 Lt of spirits, 2 bottles of wine. The alcohol products are highly taxed inside Turkey, so I always take advantage of this.
Then I walked to the domestic terminal and went downstairs to the TK lounge. It is an OK sized lounge at the tarmac level, security is a breeze. They usually have a soup, a salad bar, few cold dishes, the awesome borek and sweets. An espresso machine, tea, soft drinks are available, all self service. No alcoholic beverages offered at TK's domestic lounges.
After spending few hours, it was time to board. TK has small busses to transport its J pax to its airplanes from this lounge. It is awesome. Sometimes I am the only one in the bus.
There were about a dozen of us in the bus and I was shocked when we stopped by a 777 at a remote stand. Today, a 77W, TC-LJC is taking us to DLM. I know 5 out of the last 7 flight 2570s were 77W, but I was expecting a A333. No complaints here.
We were number 7 for take off and left IST a bit late at 20:30 from runway 35L, flew at 9500m/715kph.
Here is the strangest thing: There were 10 FA's on board and one of them said this is their only return leg for the day; IST-DLM-IST and they get to go home. I wonder why?
Turkish Airlines Flight 2570Depart:
Istanbul (IST)
Arrive:
Dalaman (DLM)
STD:
19:55
STA:
21:20
Aircraft:
Boeing 777-300ER
Reg:
TC-LJC
Delivered to TK:
September 29th, 2015
Seat Config:
C49/Y300
Seat:
3K
Flight time:
56 minutes
Meal Service:
Dinner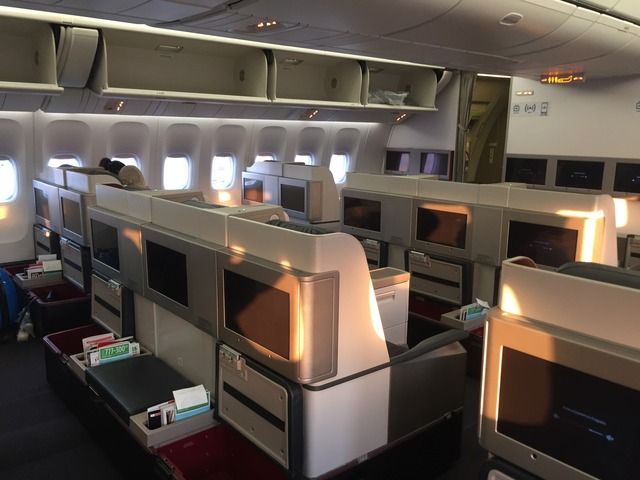 Here is the beautiful interior of our 77W with great late evening light. Only 230 pax on board, 15 J pax this evening.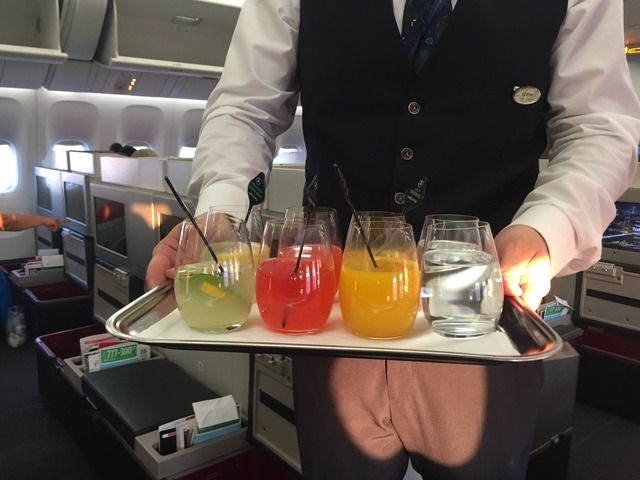 The usual welcome drinks from TK, water, OJ, homemade lemonade. On JFK flights I instead opt for Mumms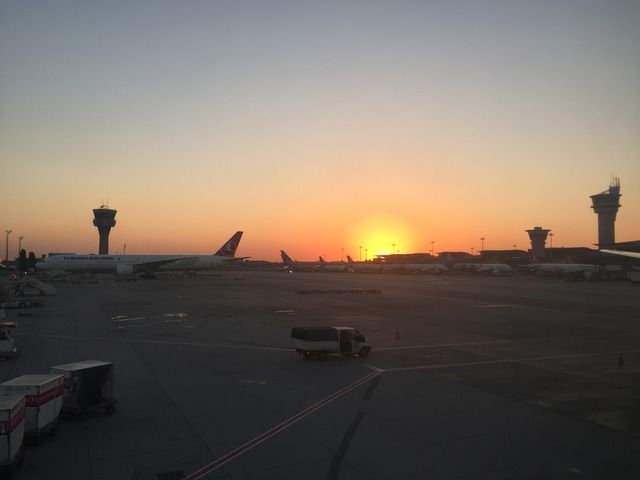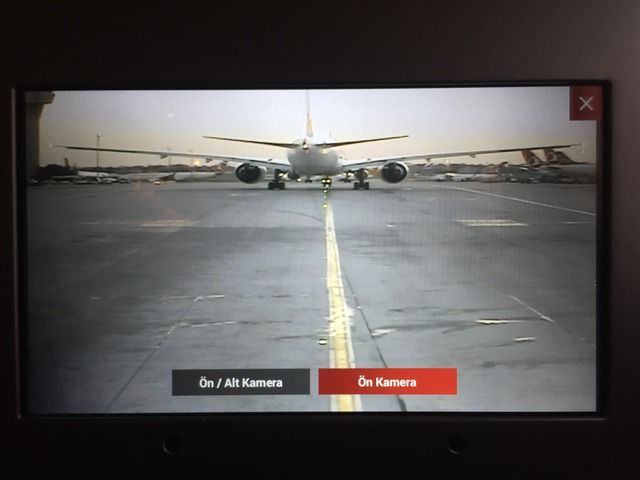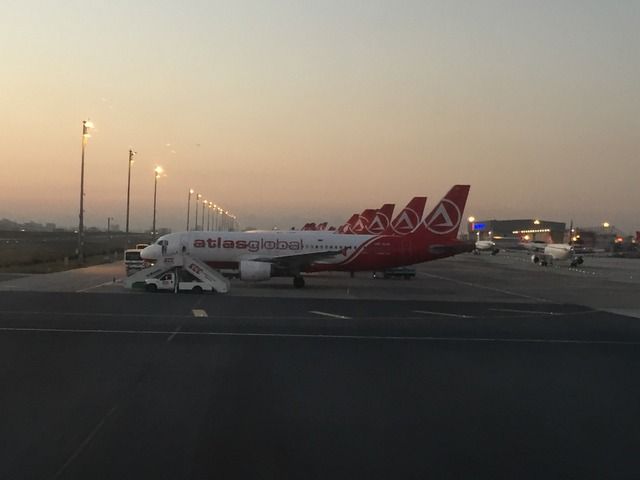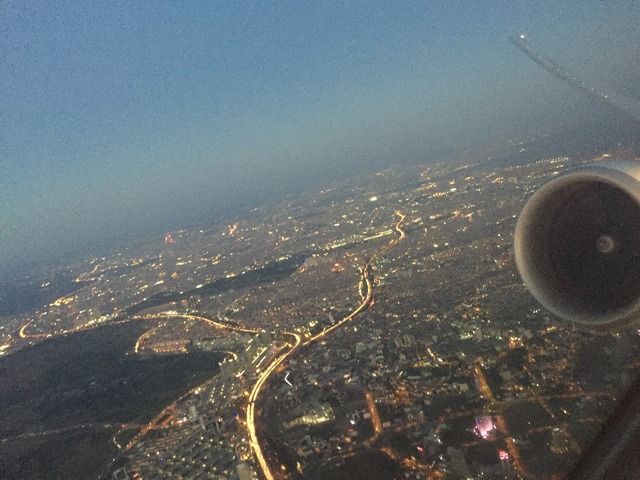 Awesome J dinner for this 56 minute flight, very tasty and I also got some Turkish red wine to go with it.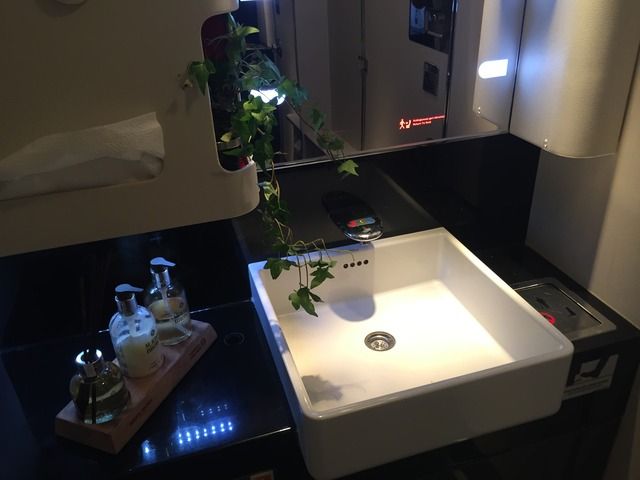 Some bathroom supplies, and this is the first time I see a fake window picture inside the lavatory. Nice.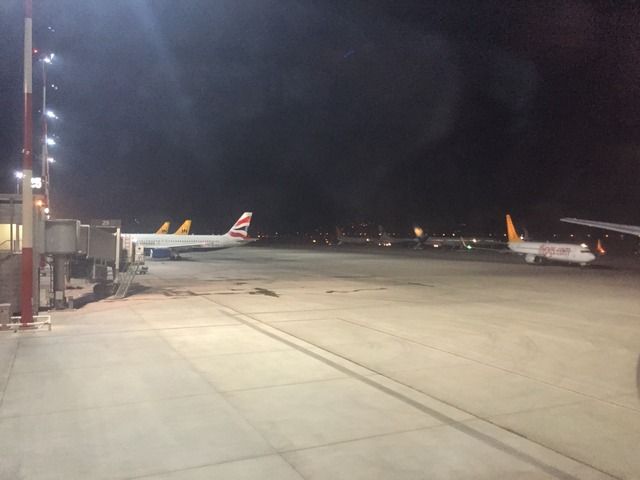 Some other international airlines on the tarmac
I thought I also should include some touristy pictures from my weeklong trip. Here are some pictures from the Marmaris, Bozburun peninsula area where my parents live year around.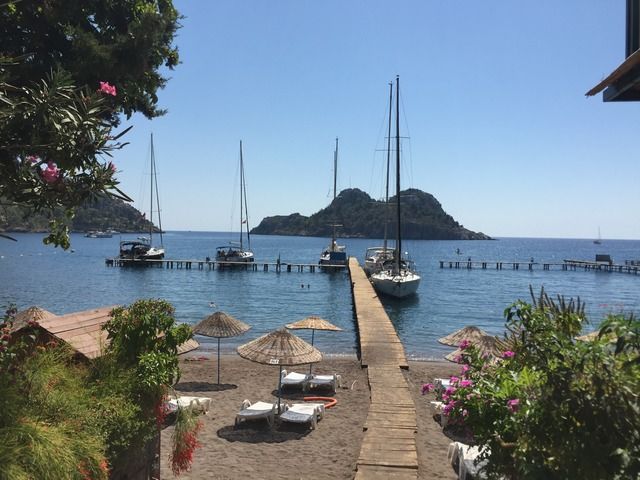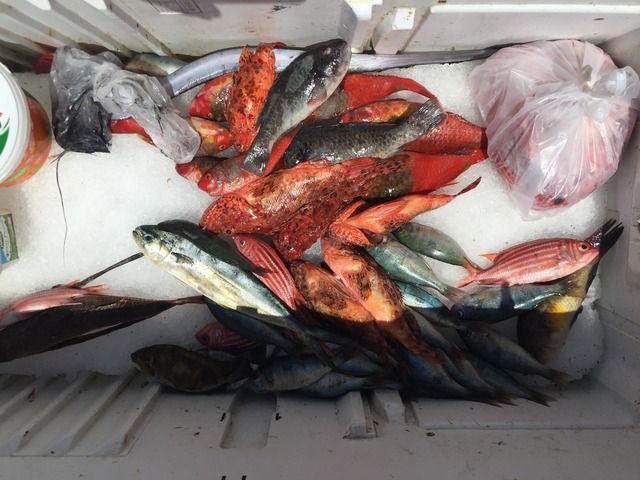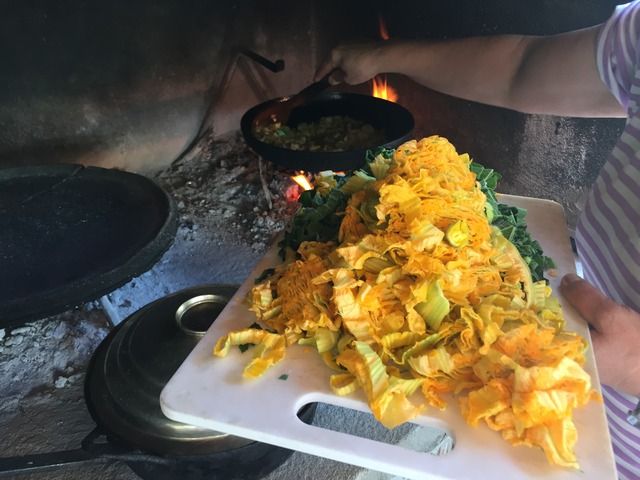 Here is local dish I am seeing for the first time. They make a stew from zucchini plant flowers diced and mixed with rice over open fire. Who knew??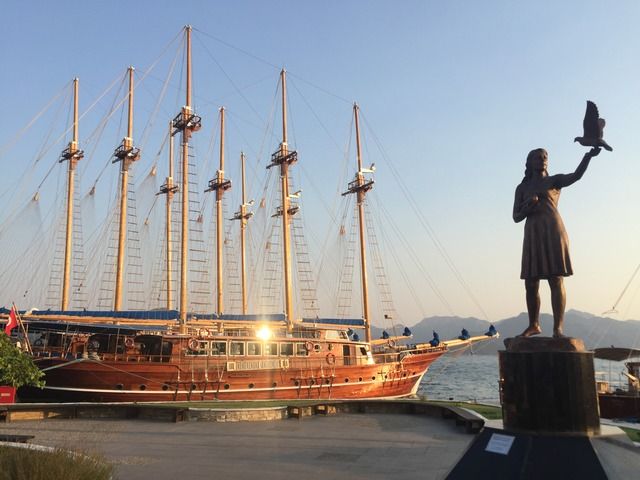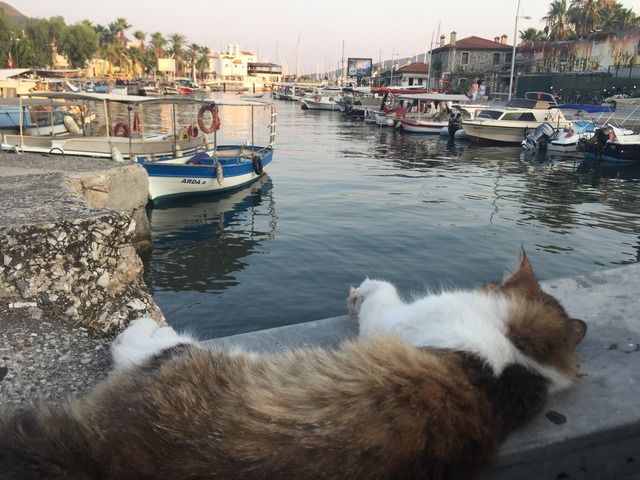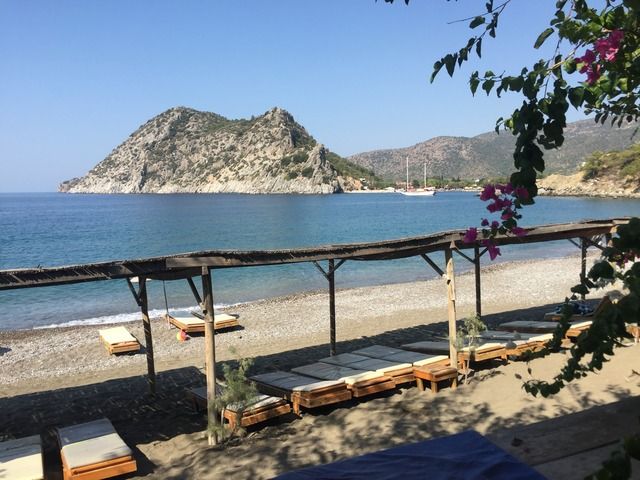 Here is what they bring you when you ask for breakfast: arugula, parsley, honey, jam, bread, butter, olives, watermelon, tomatoes, cucumbers and cheese with a pot of tea and it costs $6 per person.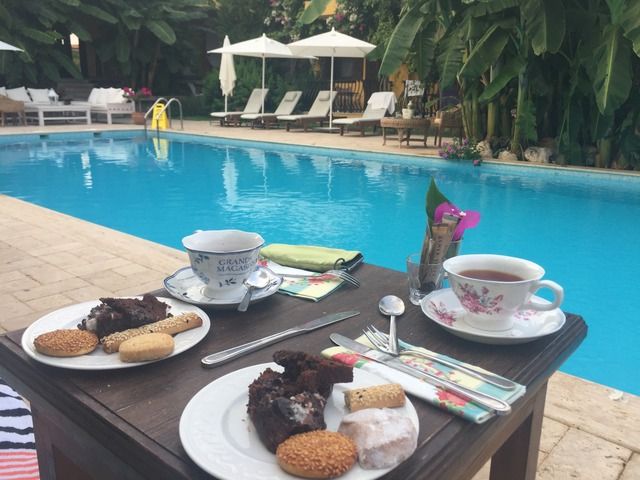 How about this, at a hotel we stayed, we asked for 5 oclock tea by the pool. This is what arrived. All that for four people we paid $15 total. Wow !!!
YDA is building the new DLM Domestic Terminal. It is supposed to be finished next year and it is going very well. Looks like it will be double the size of the International terminal. I have been flying to DLM for many years. I remember the Domestic terminal consist of two small warehouses one for Departures, one for Arrivals. Then when the new International Terminal was built, the domestic side moved into the old International terminal. And now this. In a matter of 30+ years, I will be seeing 3 different terminals at DLM.
Here is some pictures from DLM terminal. It used to be only for International pax, but when they demolished the old Domestic terminal to make way for the new one, they all share this same terminal. Domestic travel gets 3 gates IIRC. And also some pictures from inside the TK lounge and its food offerings. It is a pretty small lounge. TK flies only 2-3 times a day in winters and up to a dozen times a day during the peak summer season.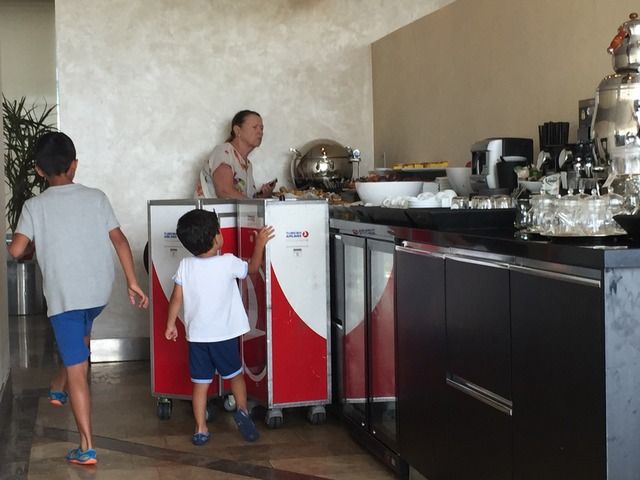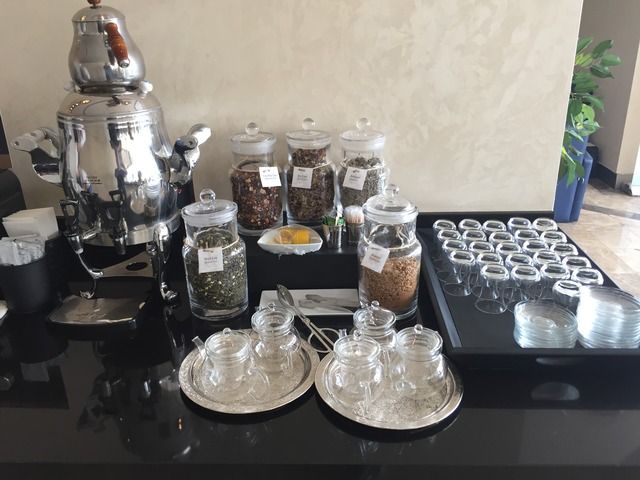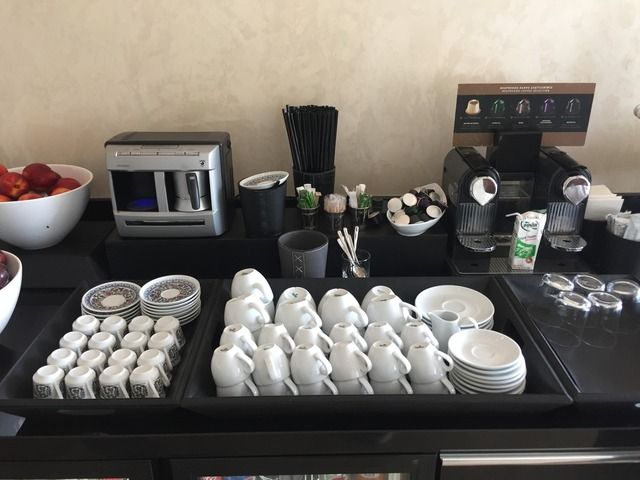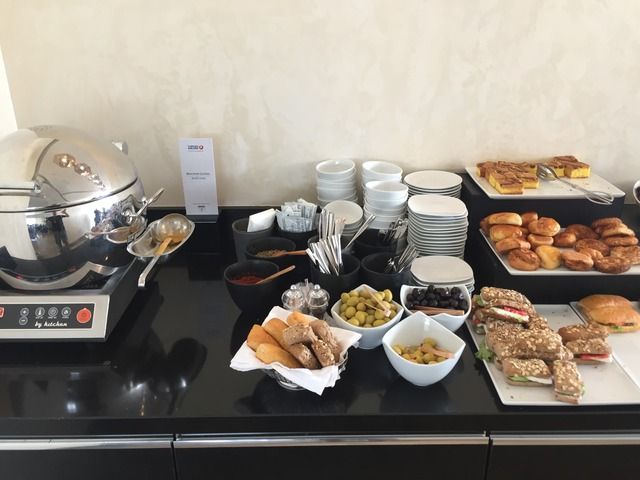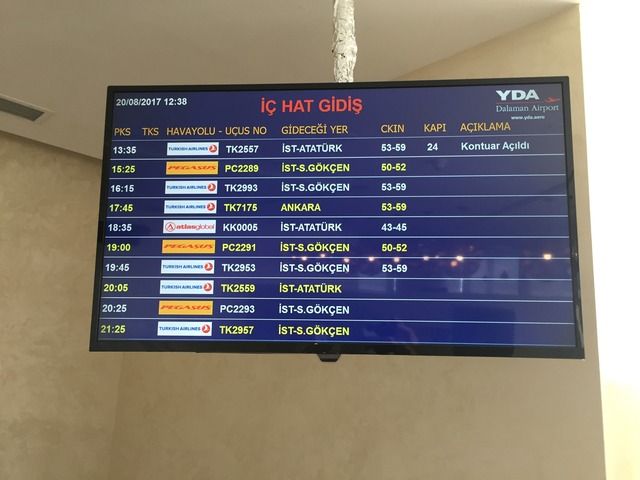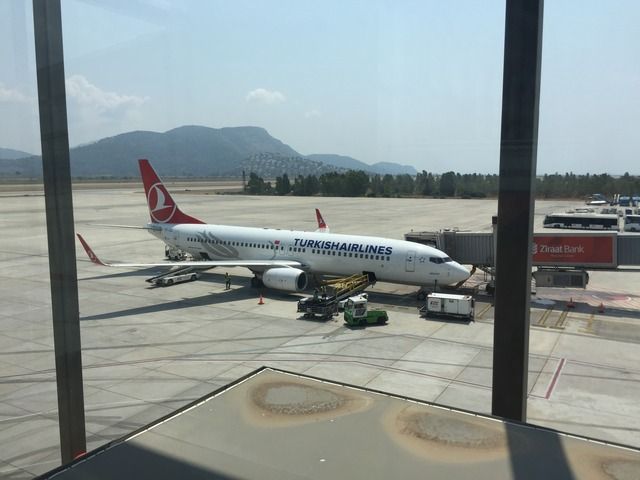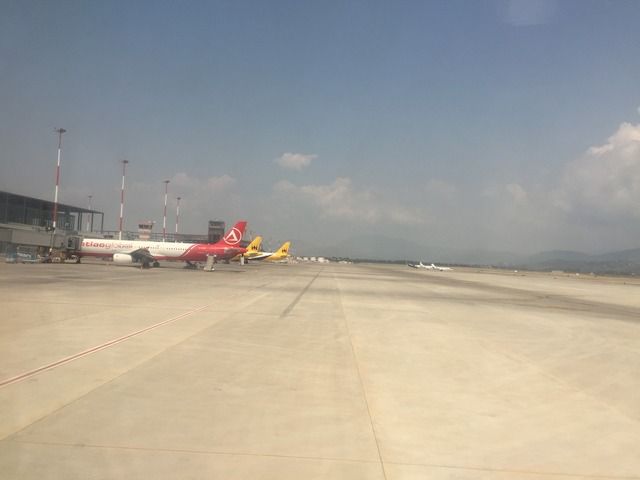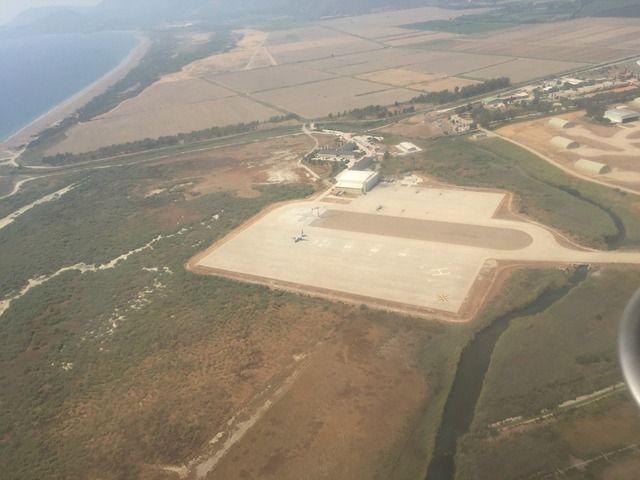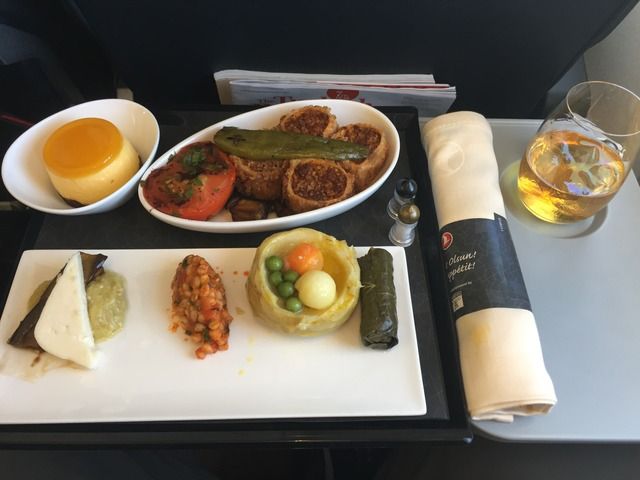 This was my J meal on the way back, DLM-IST. Just yummy. With some Chivas to digest.
And a look at IST right after take off on my way back to NYC yesterday.
Hope you enjoy the TR and the pics.
TK sends A333/B77W to Domestic airports daily. Mostly to ADB, ESB, BJV, DLM, AYT.. I was just so happy it happened to me this time.
I will always remember this special short flight on one of my favorite planes.