Thanks for coming along with my wife and I on our journey the Philippines. Part I: Nome to Honolulu on AS
Tuesday September 25, 2018
Alaska Airlines #151
Nome to Anchorage
Boeing 737-700 Economy Seats 24A & 24B
I got off nightshift at 6am and checked in at the airport around 7am. Check in was quick and efficient. We checked 4 bags weighing 50lbs each (mostly clothes and chocolates to be given away to friends and family in the Philippines) for no fee thanks to our Alaska Airlines Club 49 membership.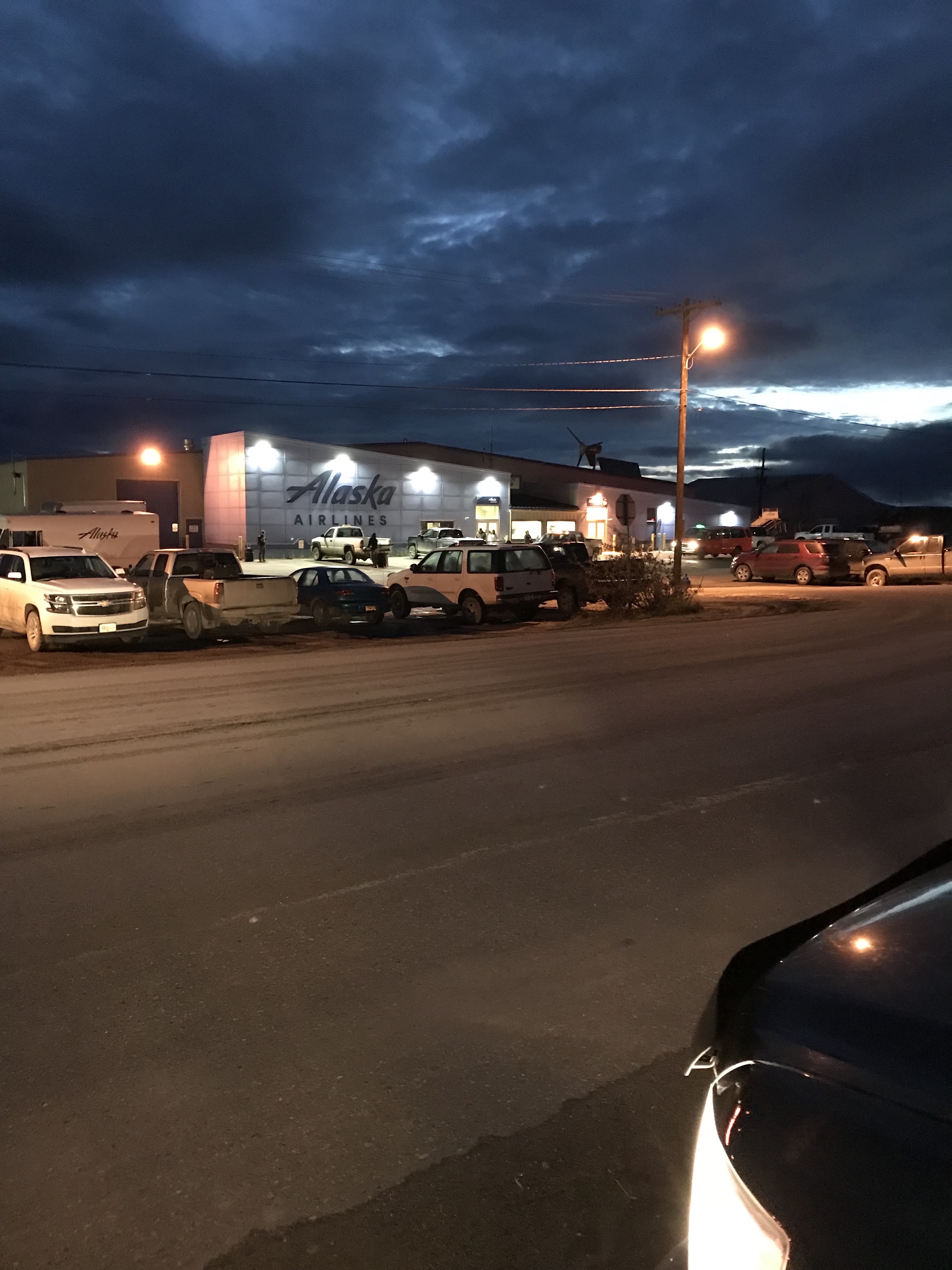 Afterwards I drove the 3 minutes back home and waited for the jet to land. One perk of living remote is I can literally wait for the plane to land before heading back to the airport to complete TSA screening and board the jet. About the most stressful thing is watching the weather forecast in the days leading up to departure as fall time fog could wreak havoc on our itinerary, but luckily that was not the case today.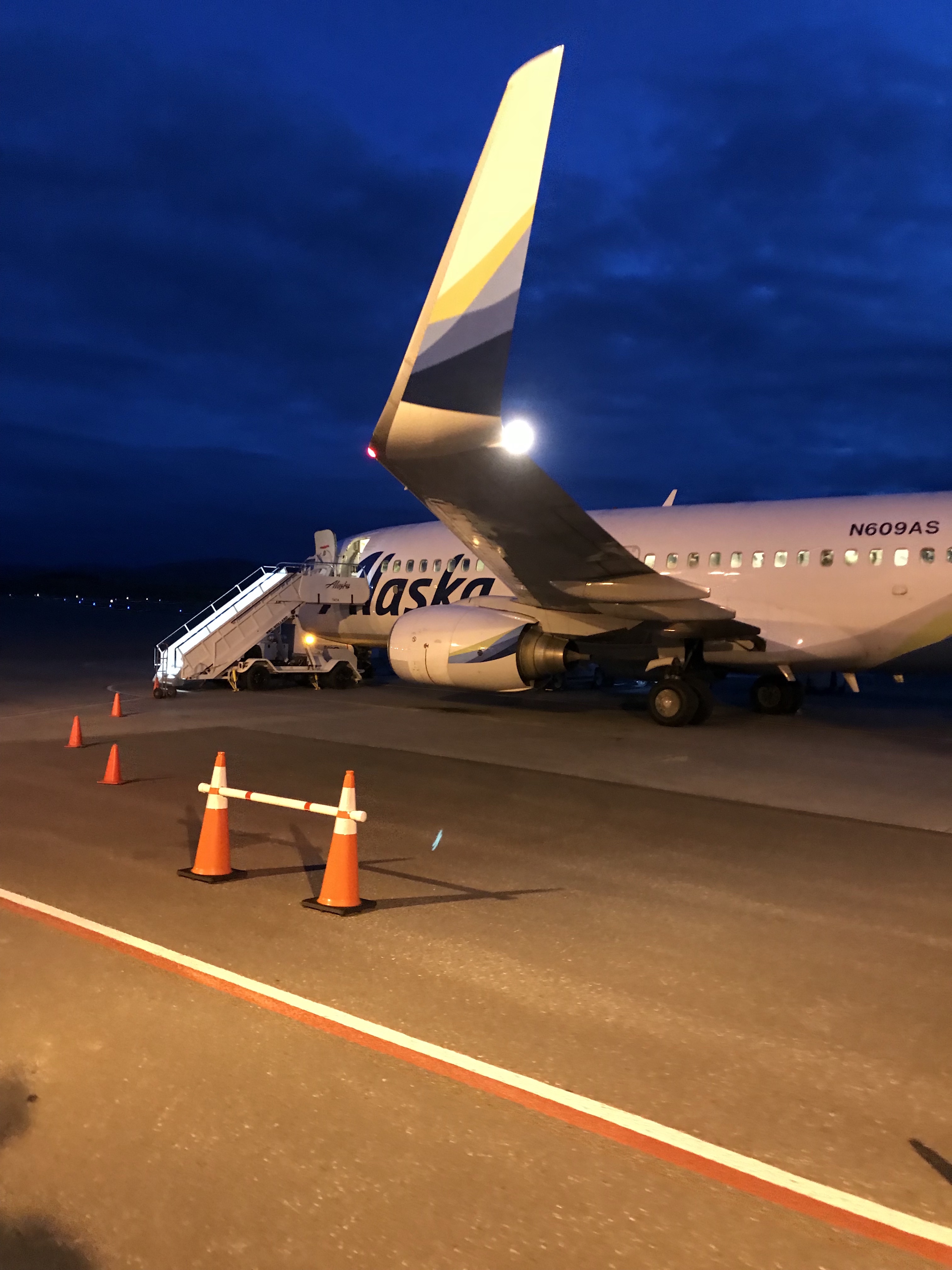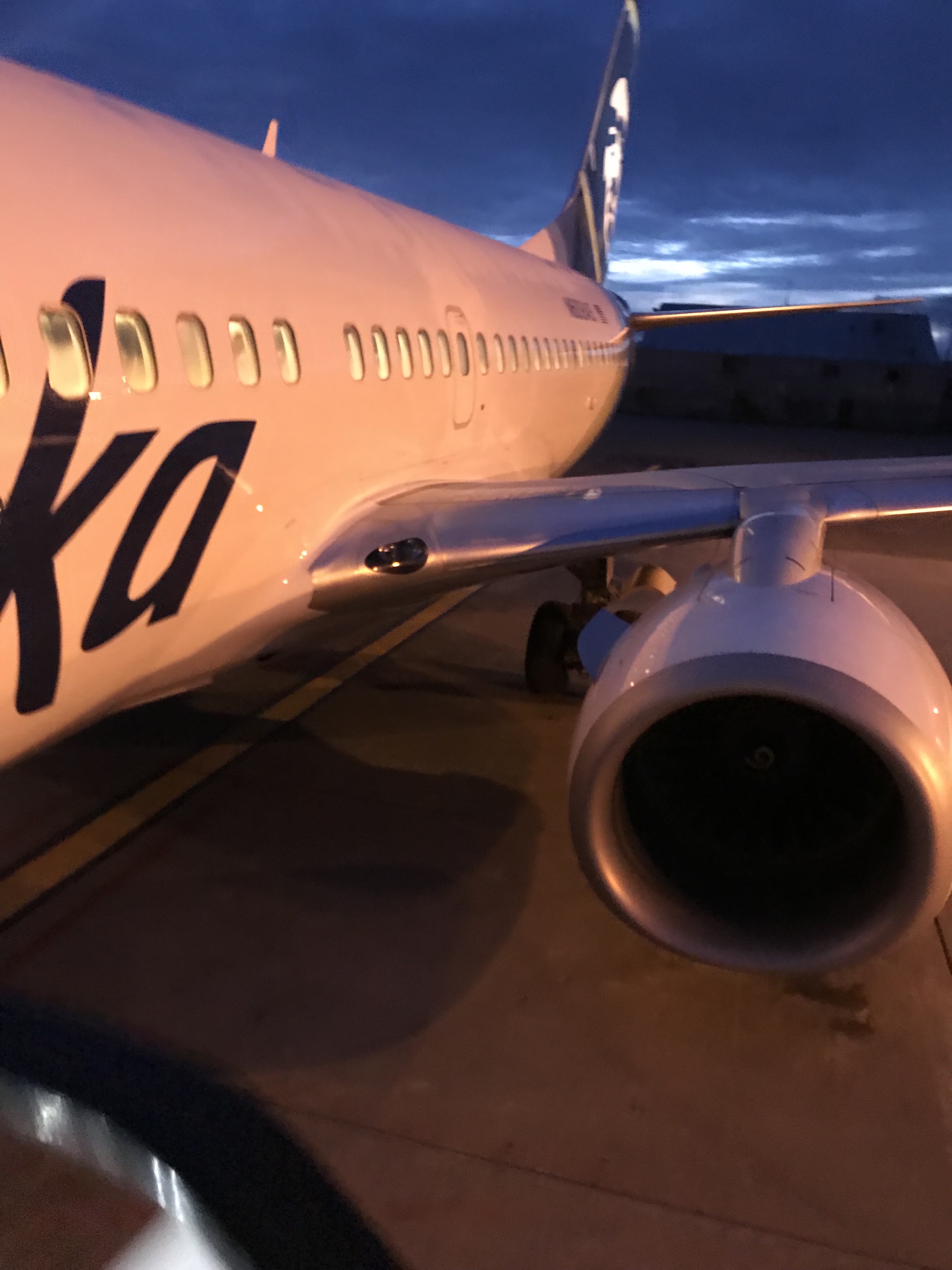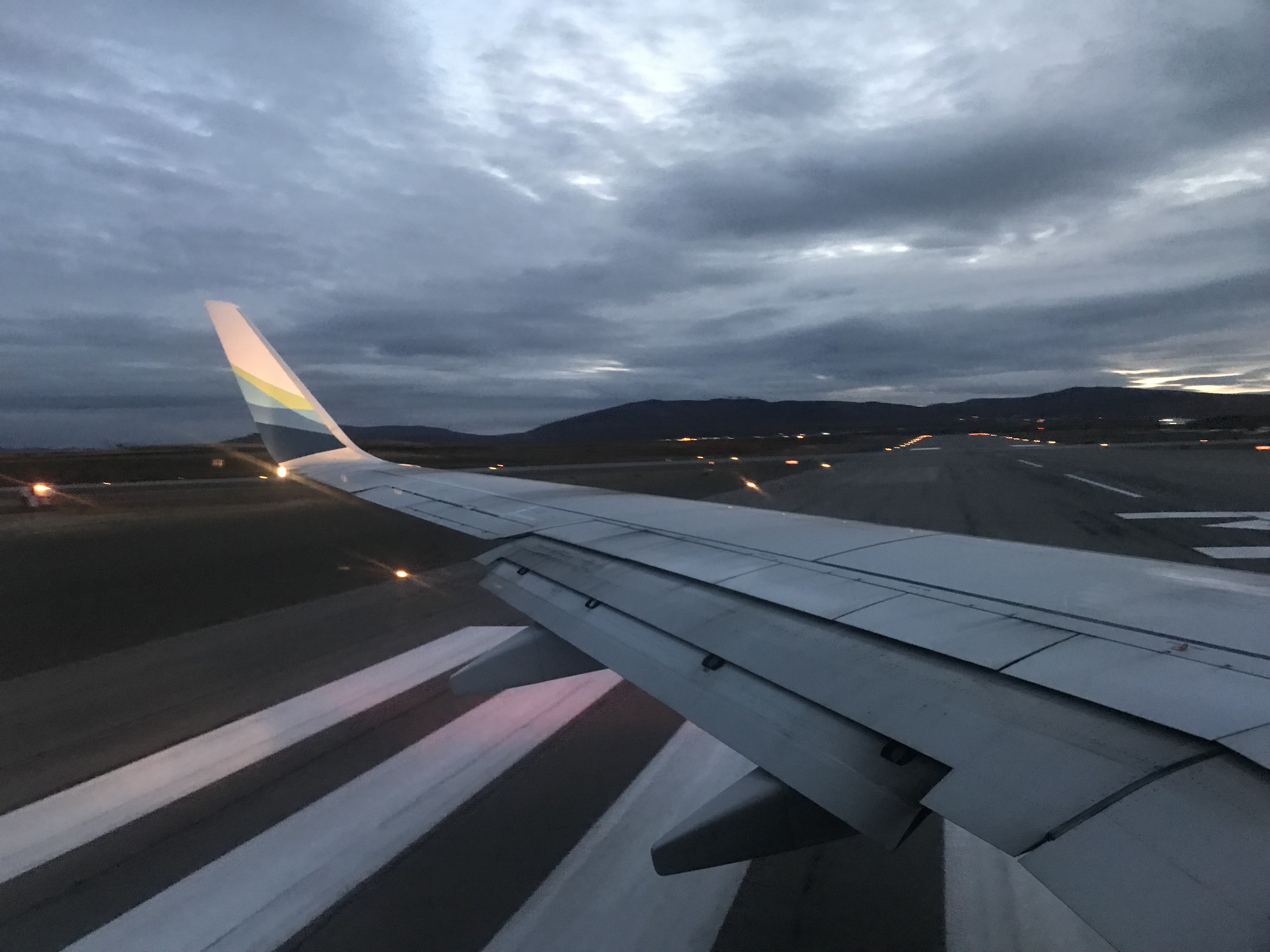 Service is pretty standard on intra-Alaska (in state) flights with a regular beverage services offered. Alcoholic drinks and snack packs were available for purchase. While the aircraft is equipped with wi-fi it is not available for use at this northerly latitude. The Alaska Airlines magazine and music is usually enough to keep me entertained on this short 1 hour and 17 minutes segment. Although today I managed to close my eyes and catch a little rest - having been up for nearly 20 hours already, and with still a full day of travel ahead, I was feeling tired already.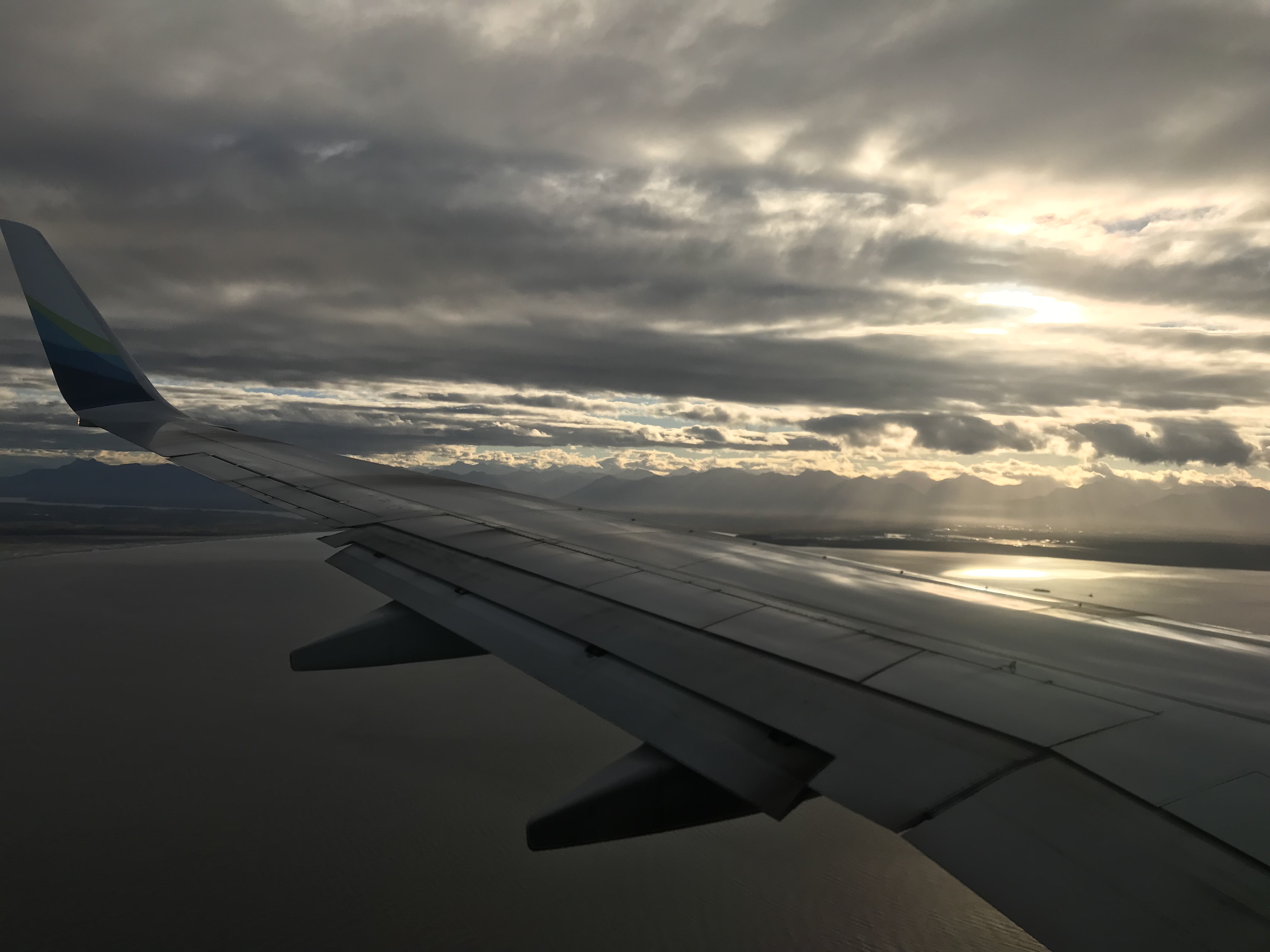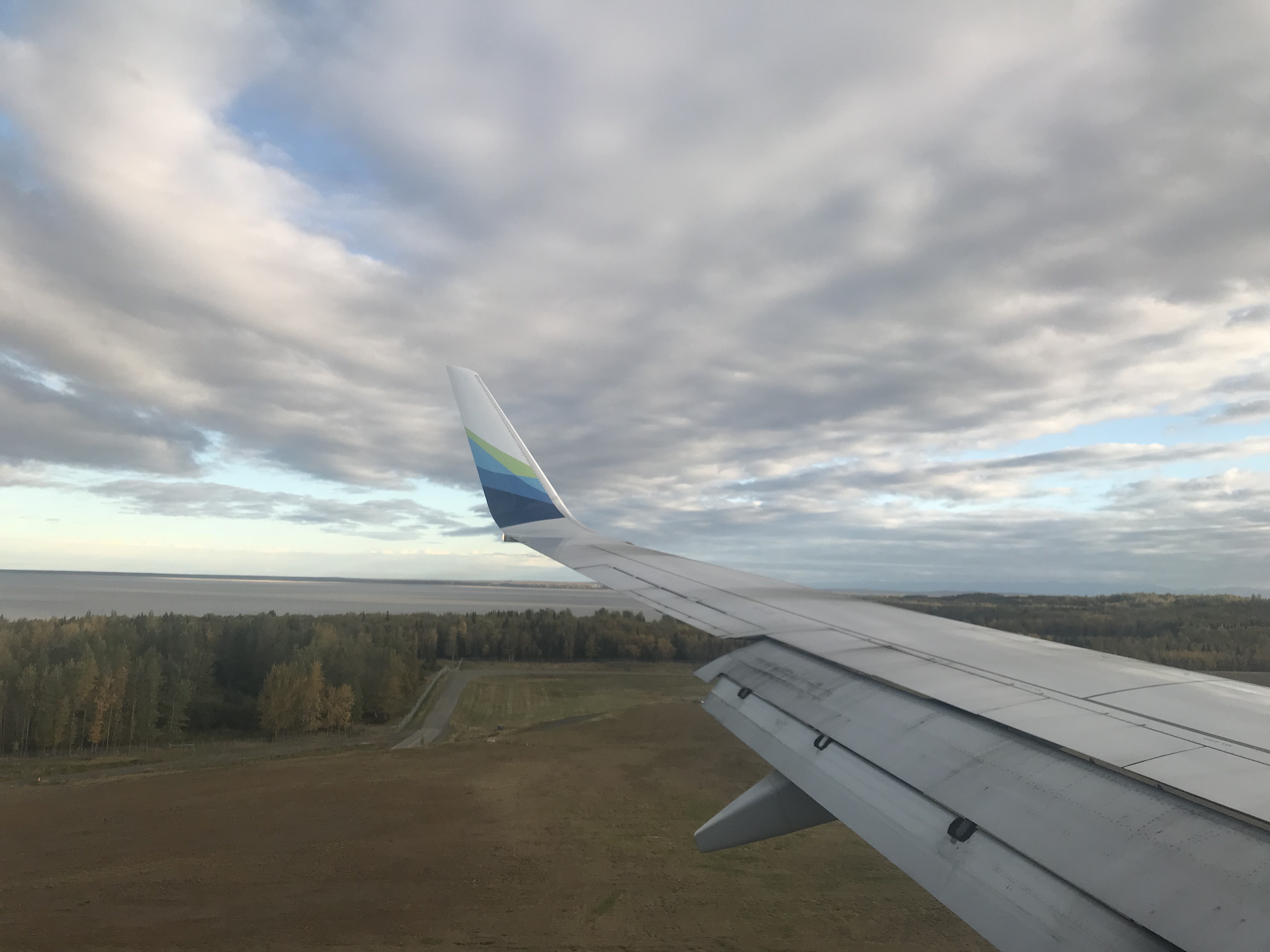 Upon arrival in Anchorage around 10am we were picked up by friends from the airport, did a little shopping around town, and got a bit to eat for lunch before heading back to the airport 2pm.
Tuesday September 25, 2018
Alaska Airlines #828
Anchorage to Honolulu
Boeing 737-800 Premium Economy Seats 9E 9F
Boarding for our Honolulu flight was called at 3:30pm and in typical Alaska Airlines fashion things were efficient and on schedule.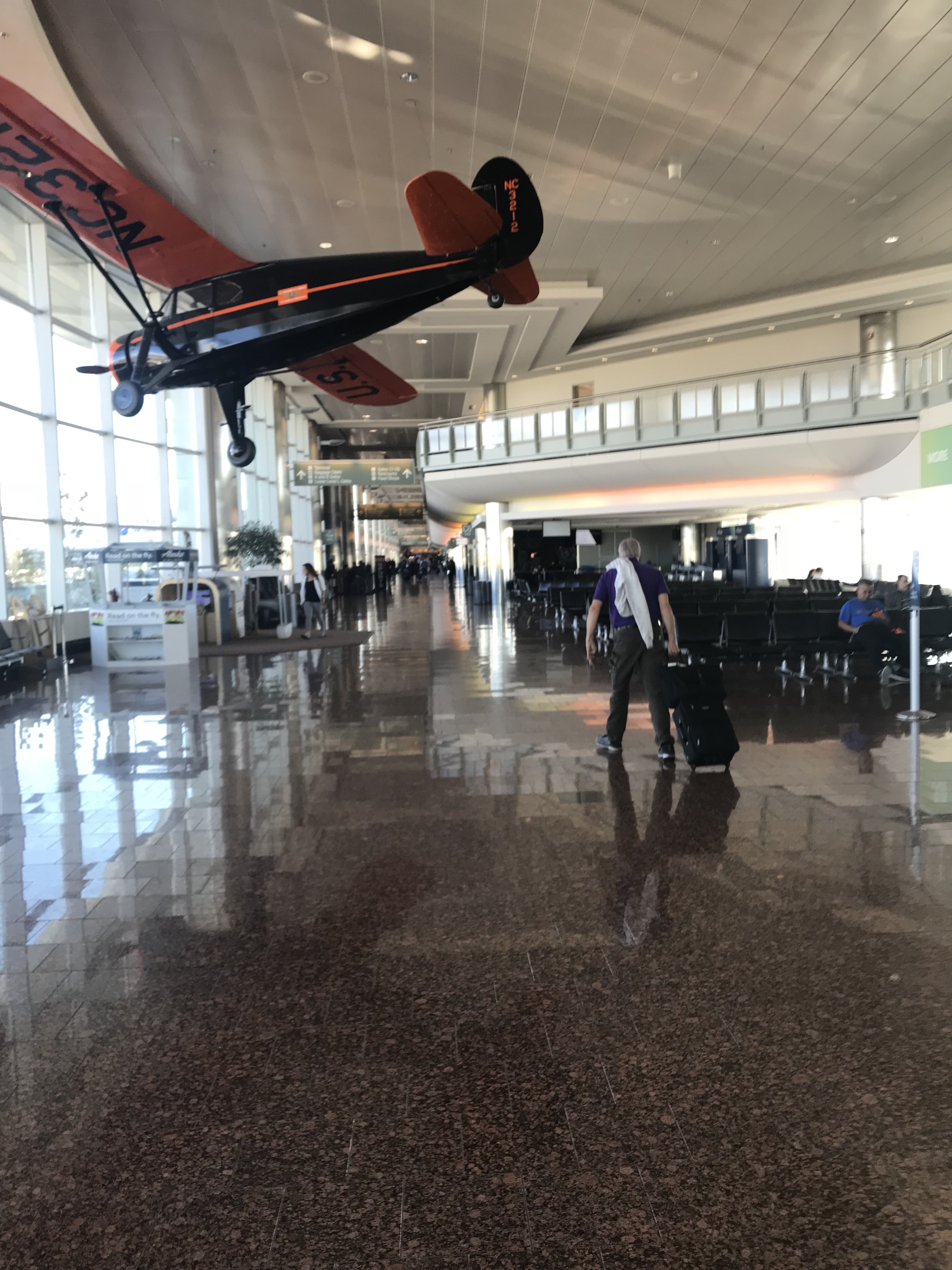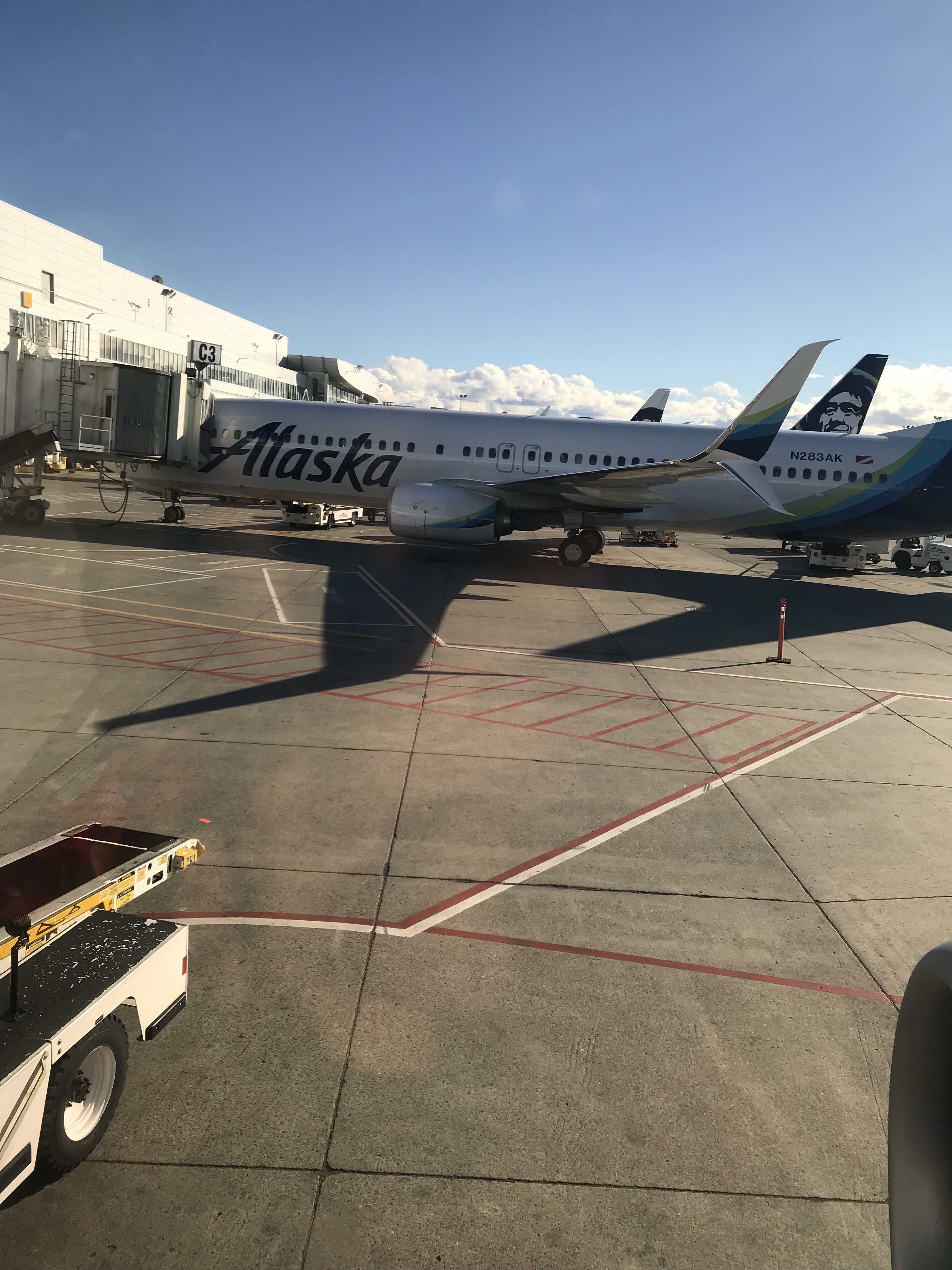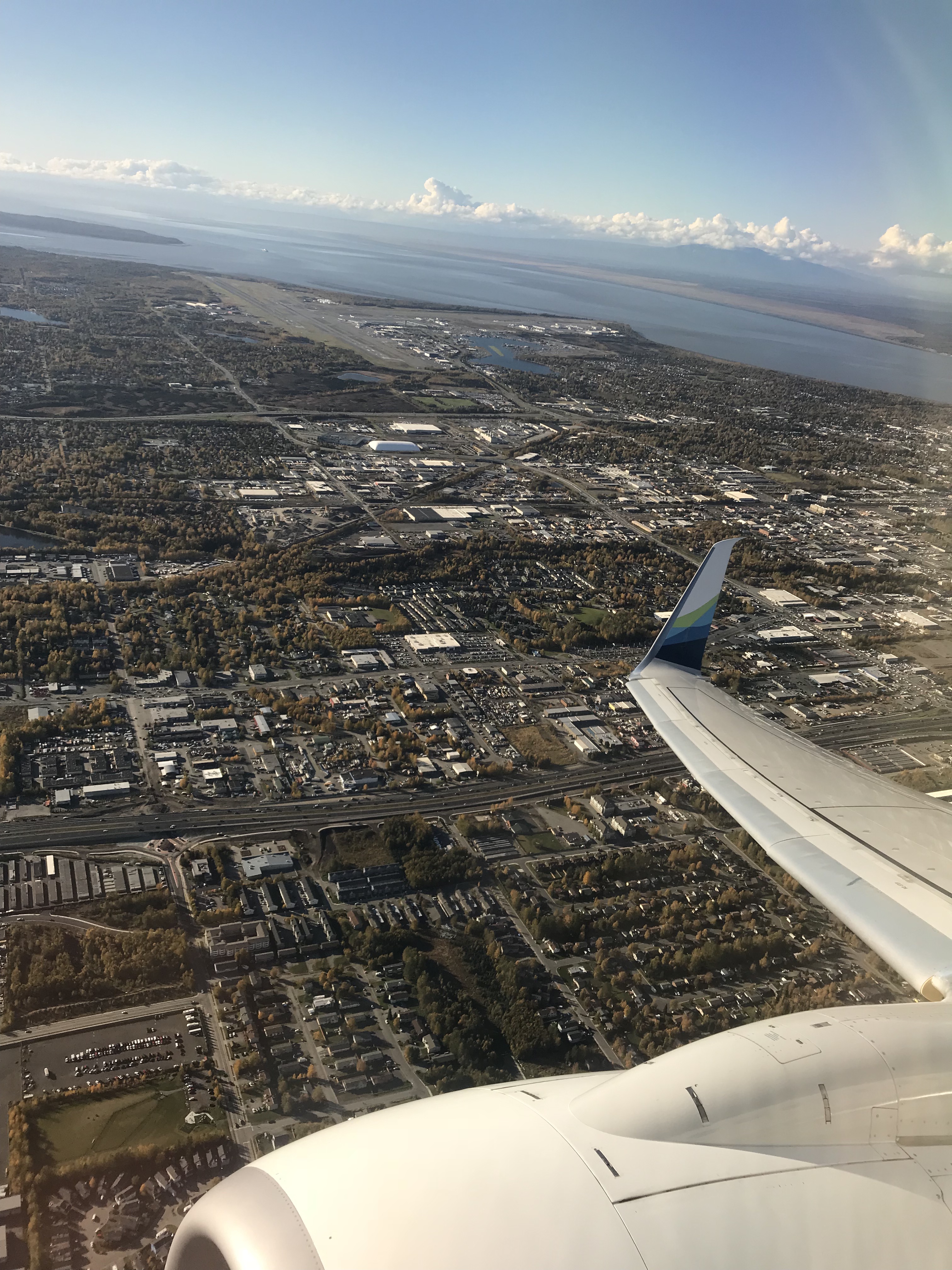 I don't remember much about this flight. Once airborne I popped half an Ambien and slept for 4 hours. After my nap and with two hours to go my wife and I struck up a conversation with our seat mate. We had preordered a turkey artichoke baguette, cobb salad, and the famous cheese and fruit platter for $27.50 ahead of time using the Alaska a Airlines app. Gracy said wonderful things about her salad. And we both enjoyed the fruit and cheese platter. I was a bit mixed on my baguette. The bread was limp with not much texture and I wasn't a huge fan of the flavor. Overall happy with premium economy. For me it was worth the extra $89 cost for the extra leg room. We arrived in Honolulu on time and our baggage was on the belt in under 20 minutes.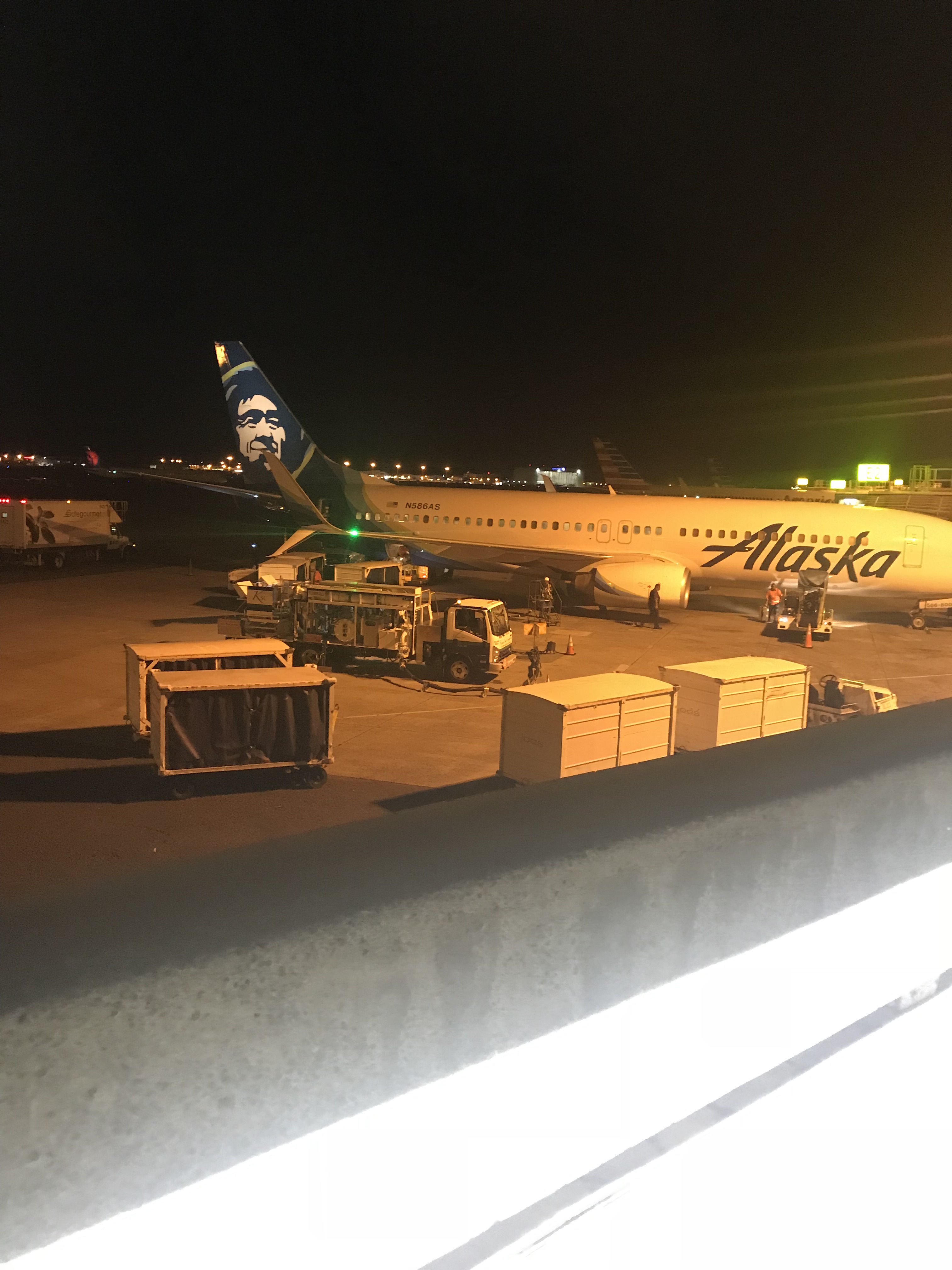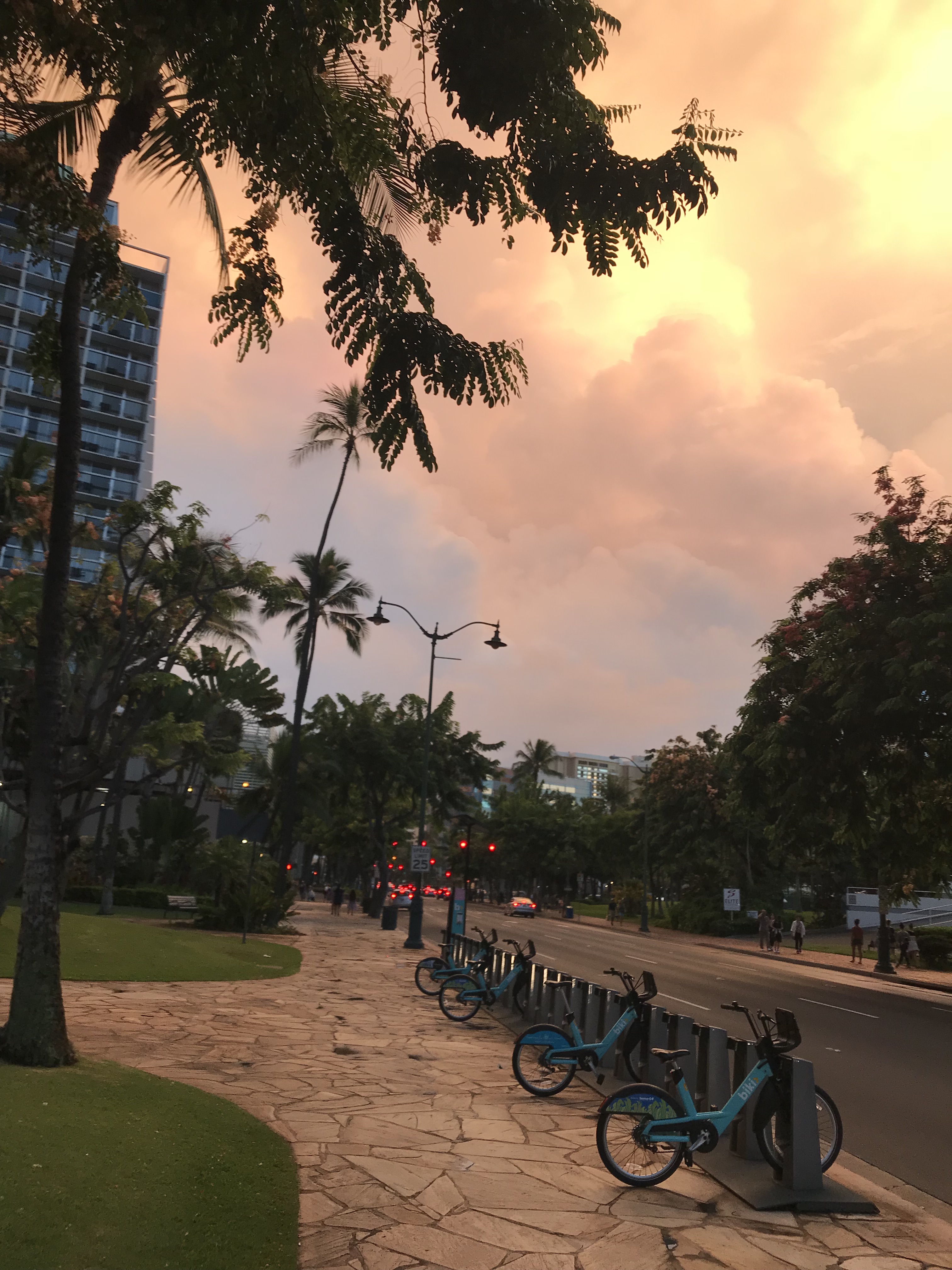 Layover in Honolulu -while the day and a half layover didn't leave me fully recharged I was feeling excited knowing we would soon be leaving for the Philippines. Please check back for Part II which I hope to post tomorrow in its own thread covering Philippines Airlines to Cebu via Manila on the A330!