Part I of my trip report can be found here:
https://www.airliners.net/forum/viewtopic.php?f=9&t=1407085
Tuesday September 27, 2018
Philippine Airlines #101
Honolulu to Manila
Airbus A330-300 Premium Economy
We left the hotel in an Uber around 8:50am and arrived to the airport at 9:20am. Philippine Airlines has a dedicated check in for Business Class and Premium Economy and we were helped immediately. I was surprised to see our boarding passes stamped Gold Lane which allowed us to jump the TSA line - that's a nice perk.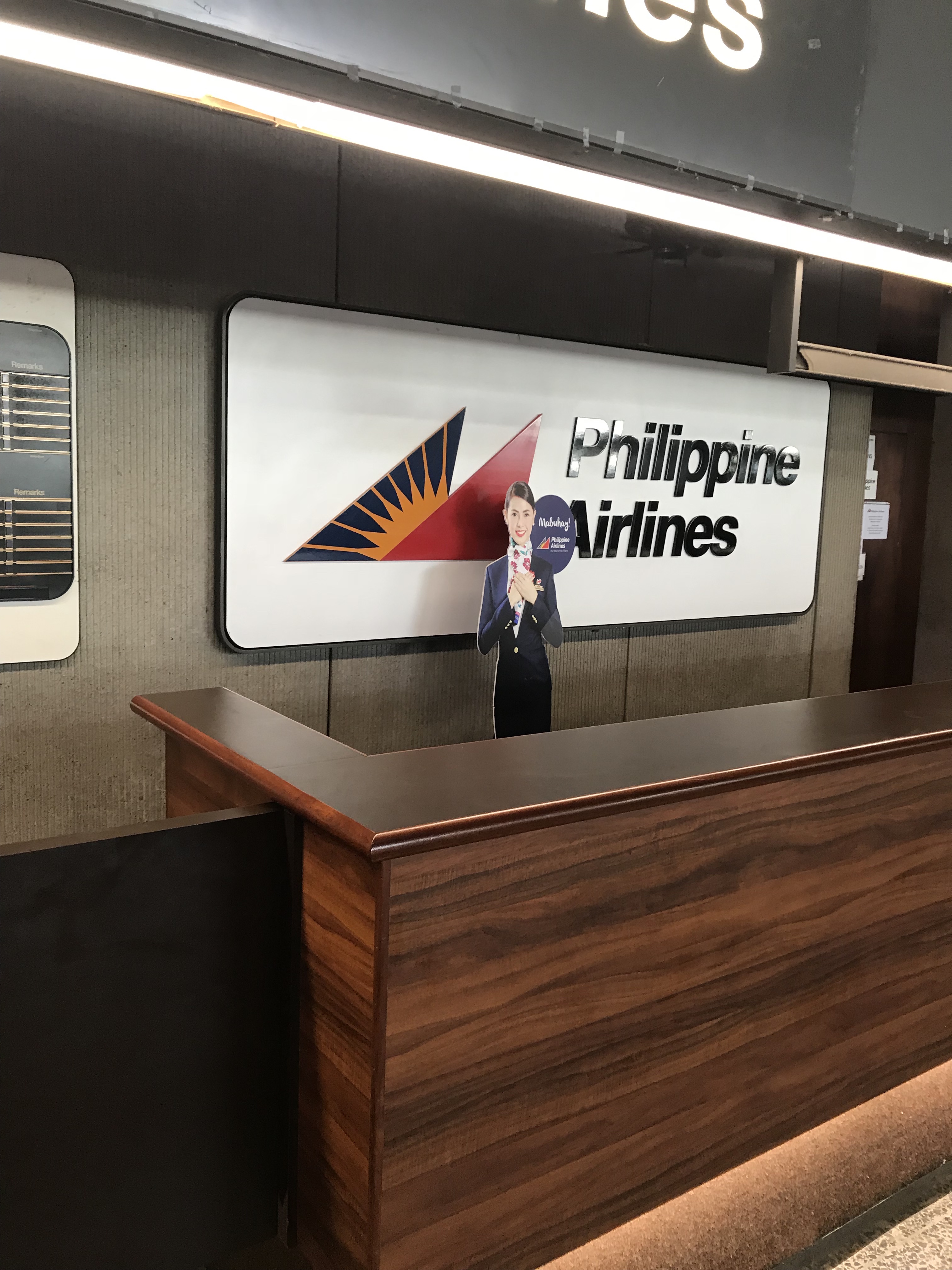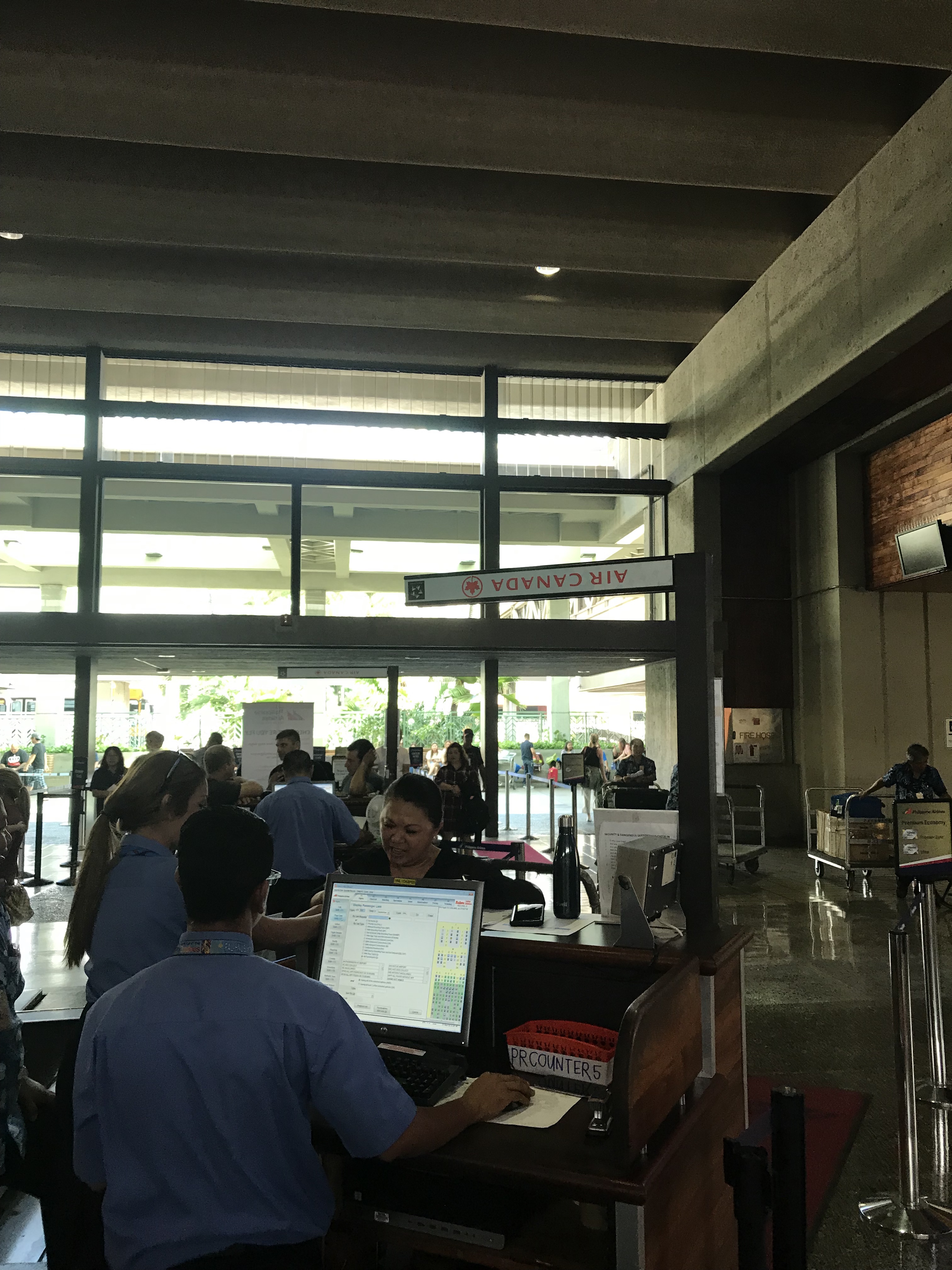 Checking Flightaware on my phone revealed our plane would be nearly 45 minutes late arriving from Manila. We used the extra time to walk around the open air concourse and stretch our legs before the nearly 11 hour flight. Gracy bought some cosmetics and I checked out the book store.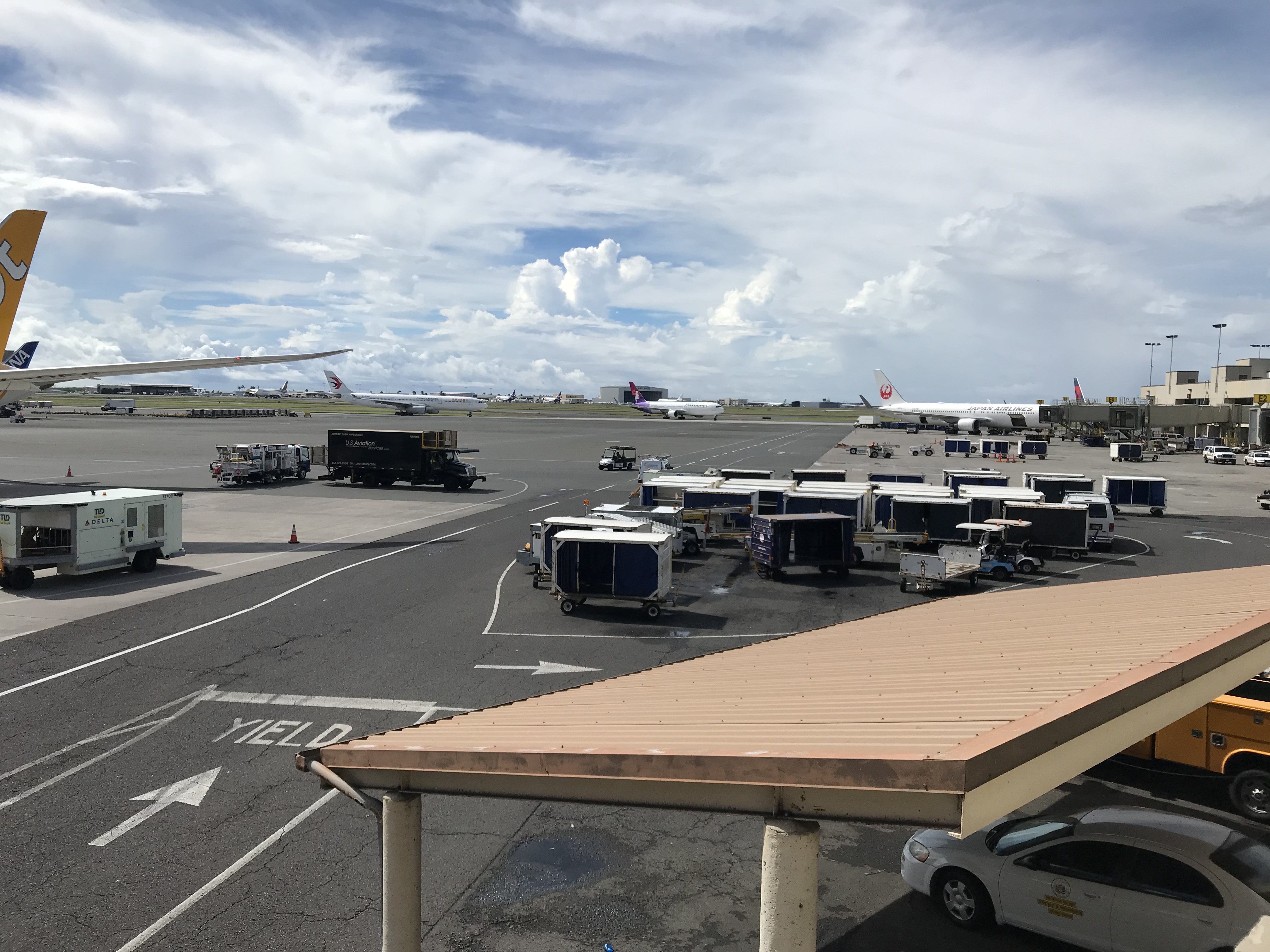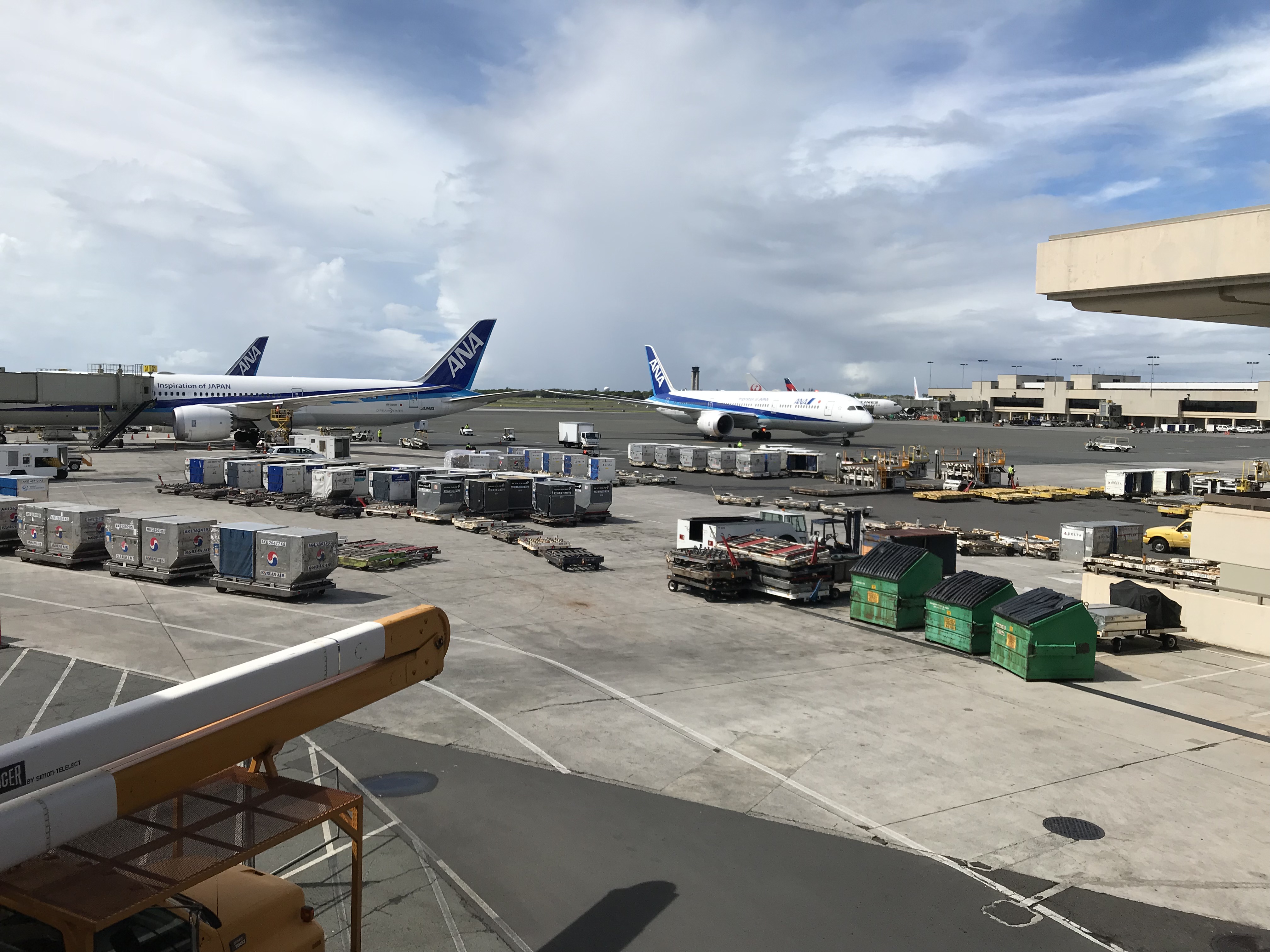 Today our flight was scheduled to depart from G6 on an end of the airport I rarely venture towards. This portion of the terminal appeared quite warm down but seems to be in the middle of a refurbishment.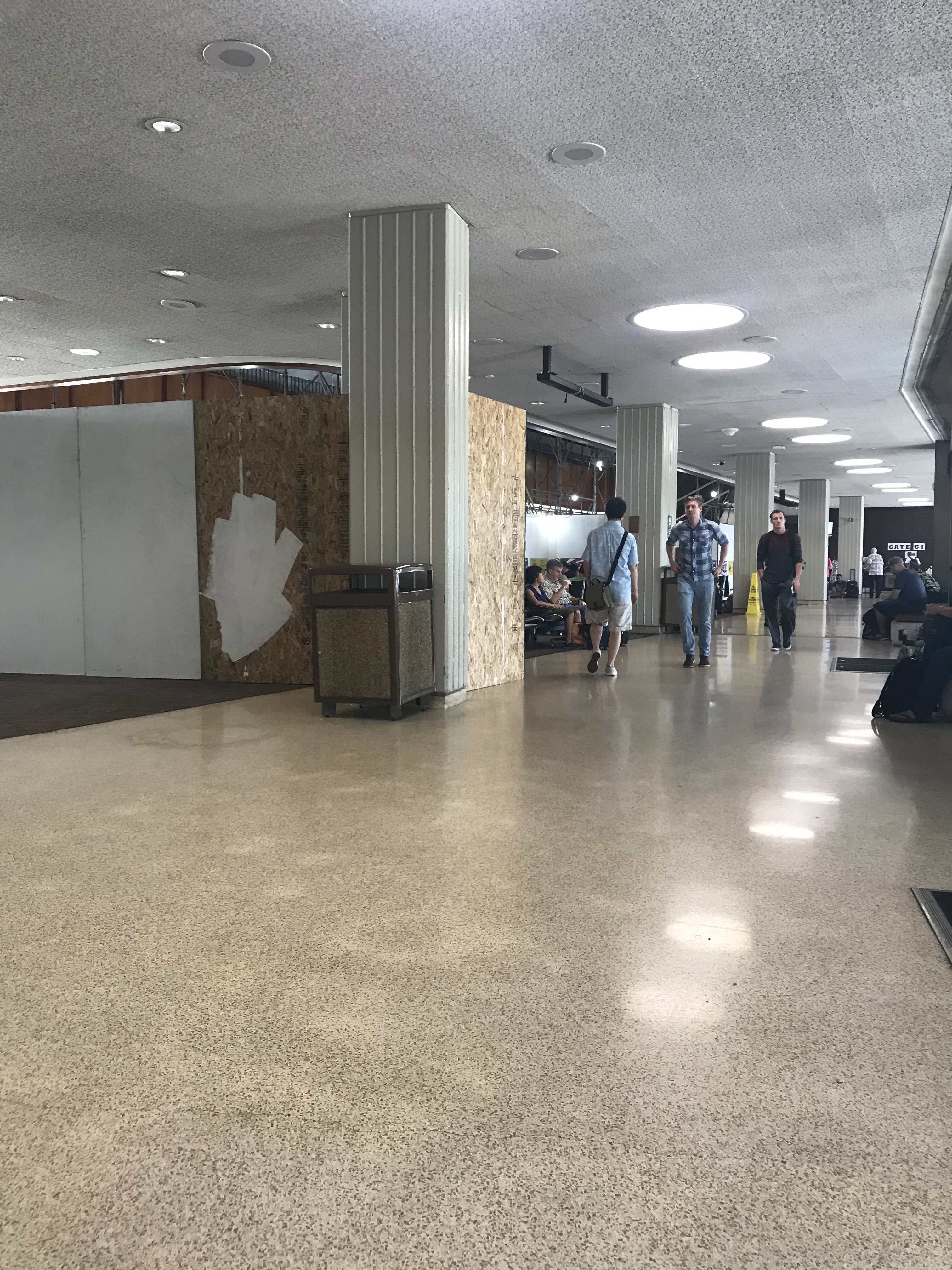 Eventually our plane arrived and we board the aircraft. I have to admit this A330 was one of the cleanest planes I have seen, kudos to Philippine Airlines. The cabin crew was attentive and pleasant. Hot towels and welcome drinks were provided. Soon we would pushback and make the long taxi to the reef runway (8R) where a long take off was followed by an immediate right turn out over the pacific.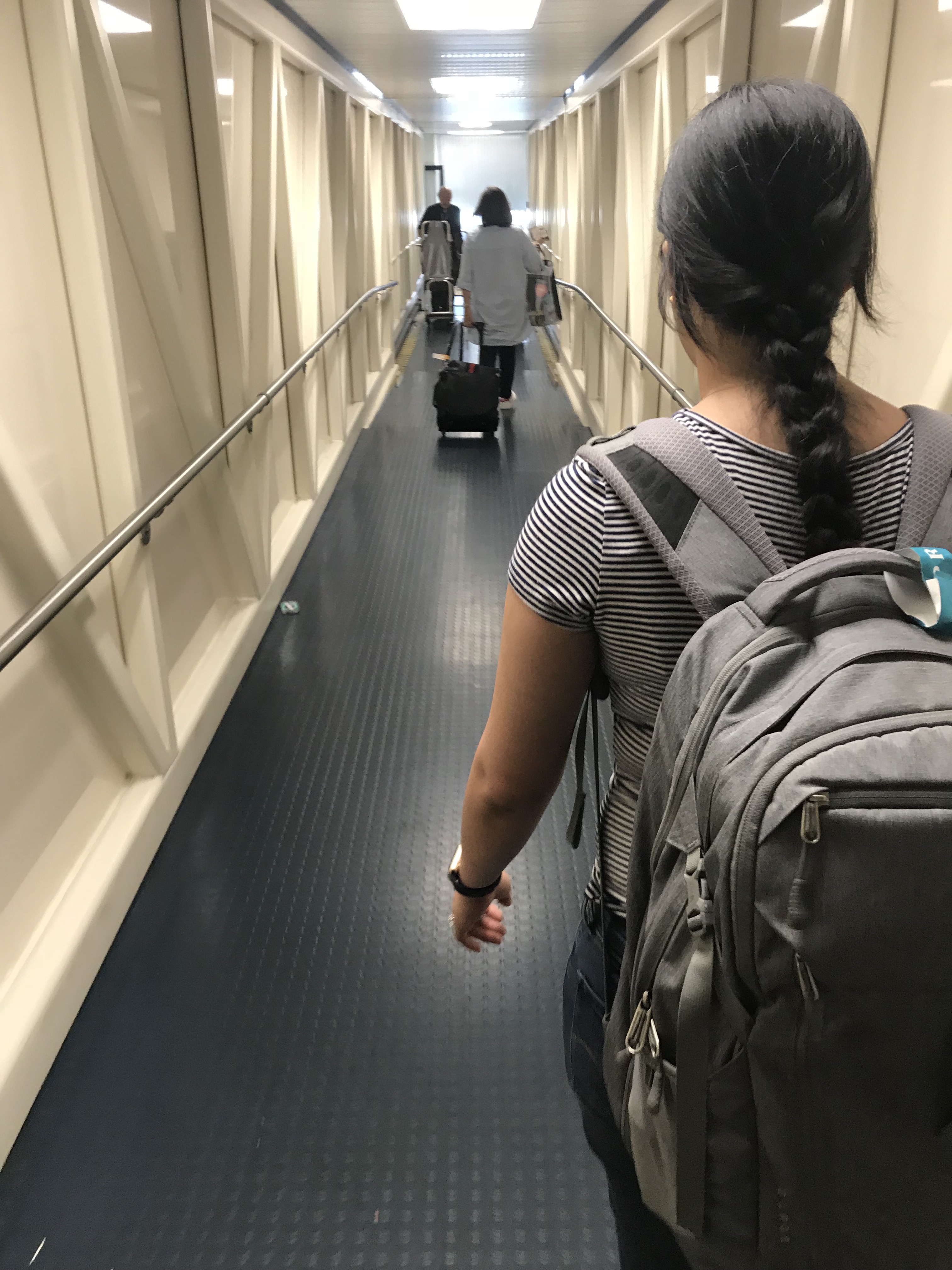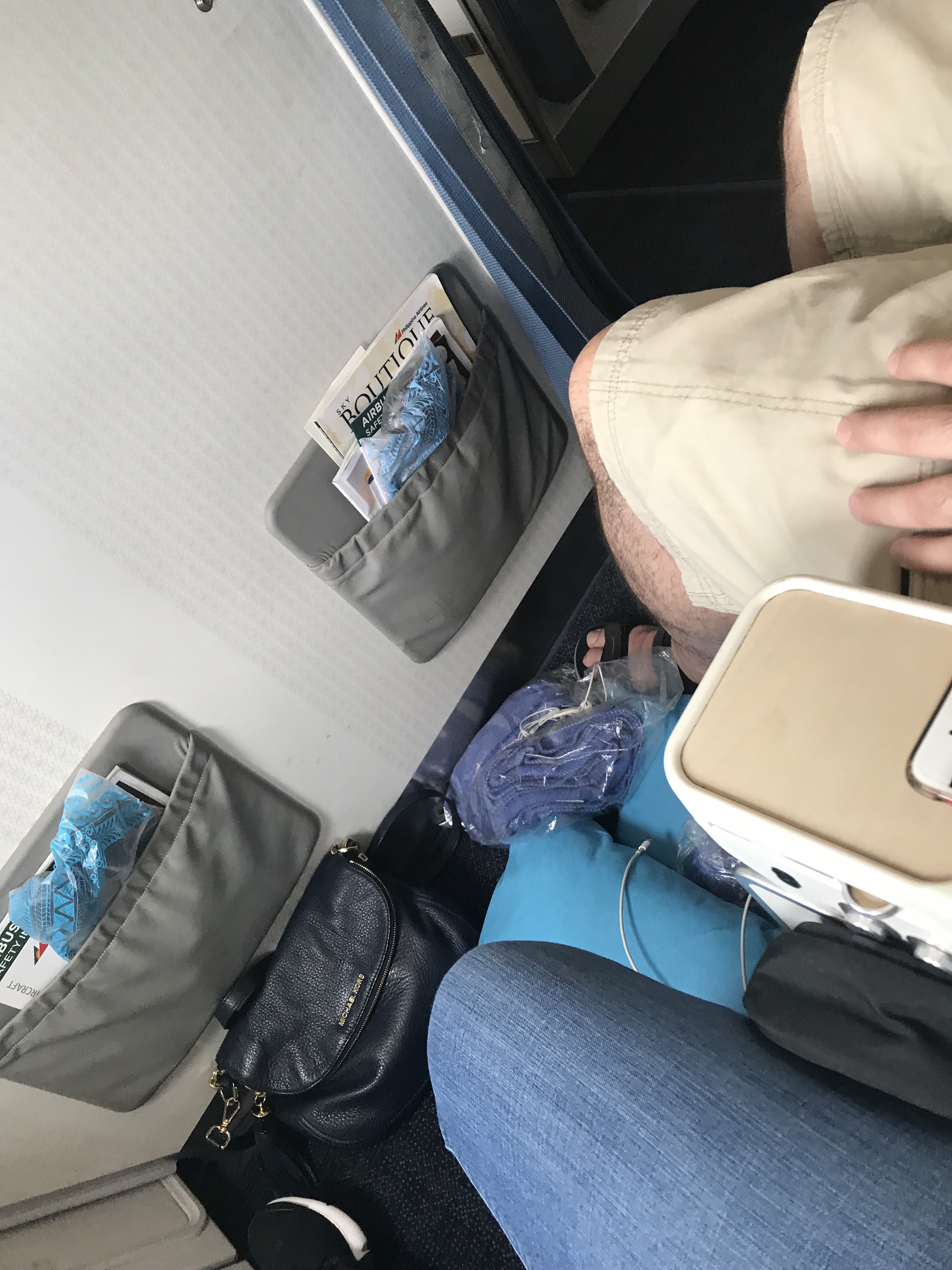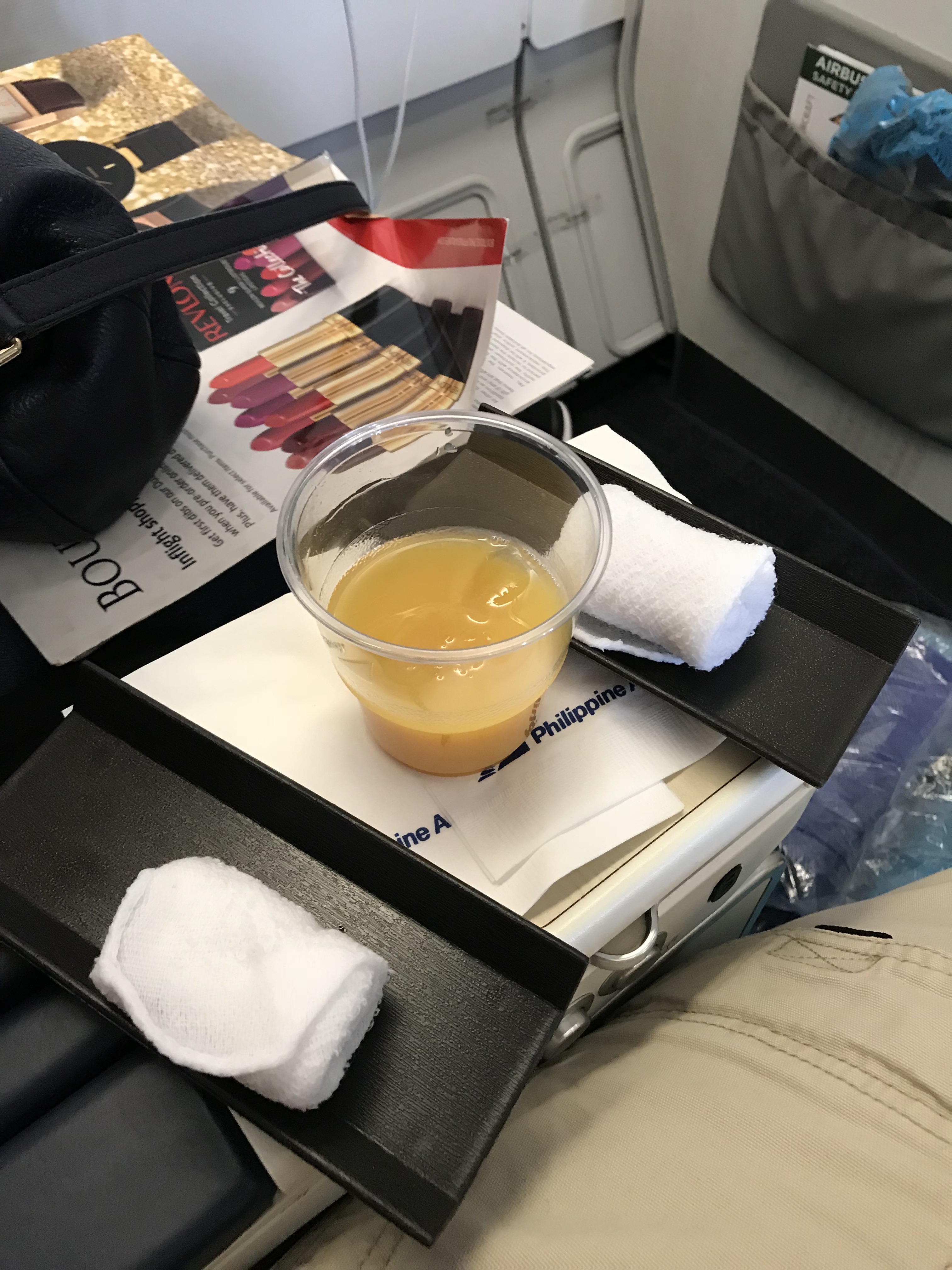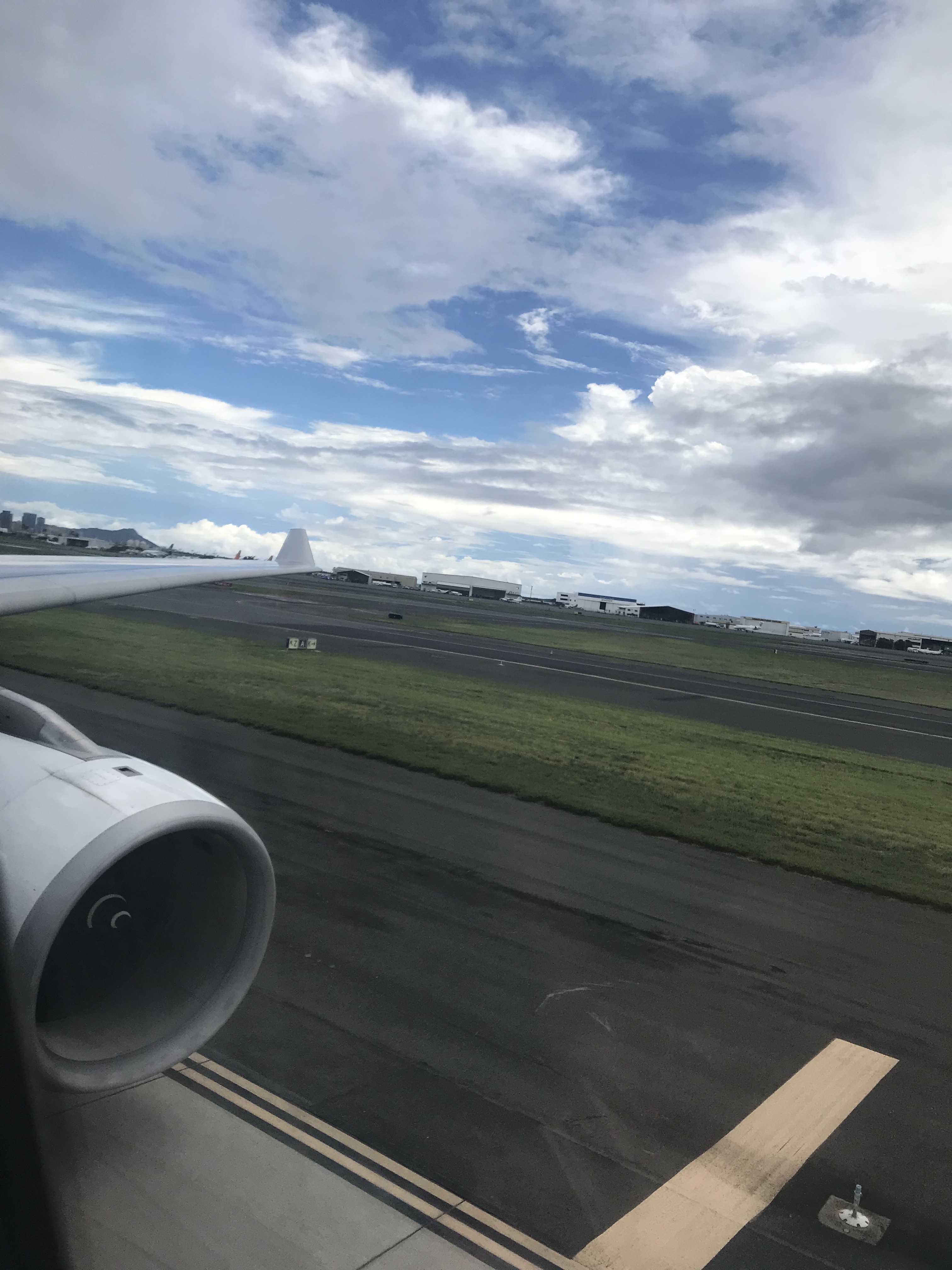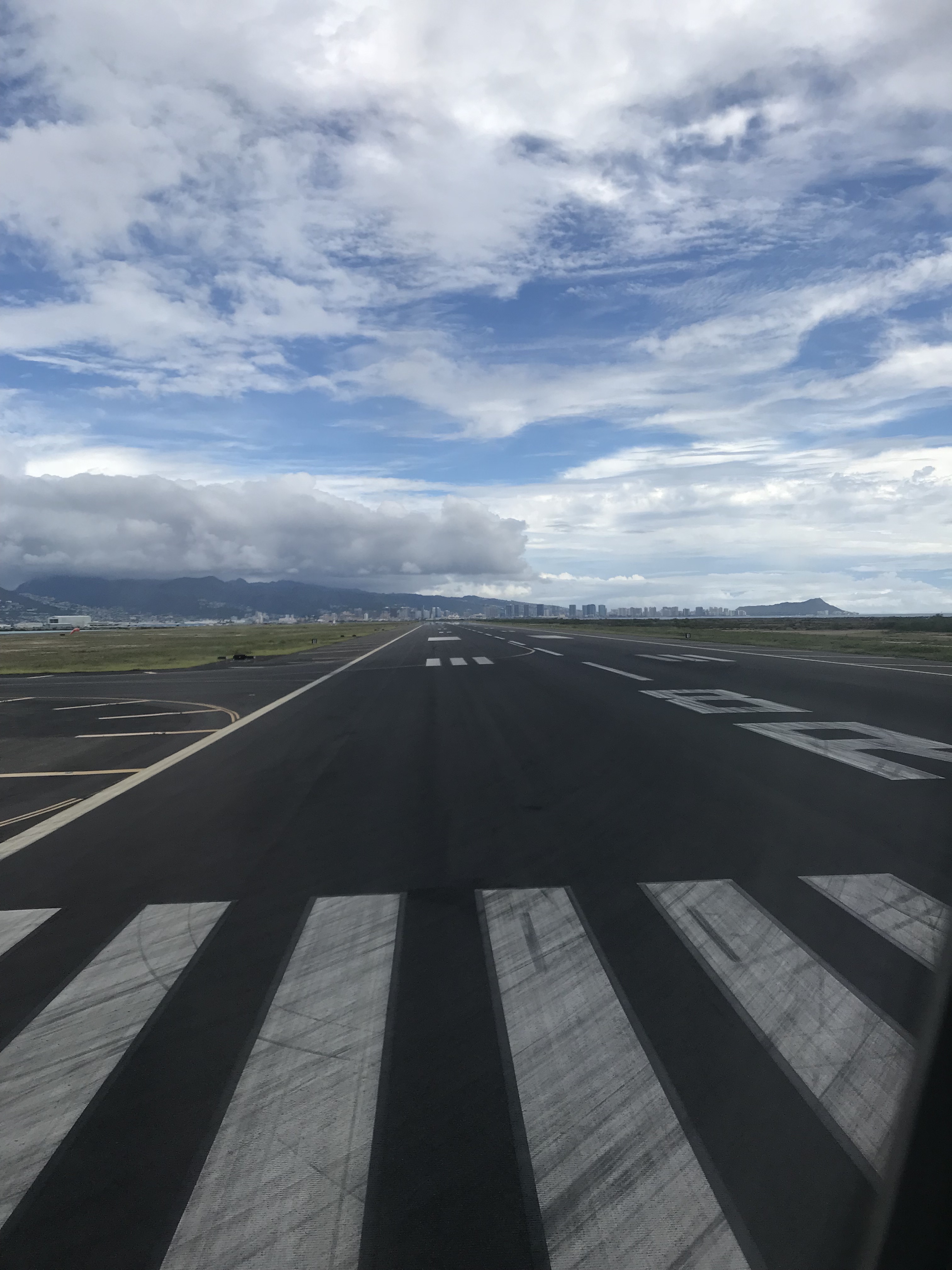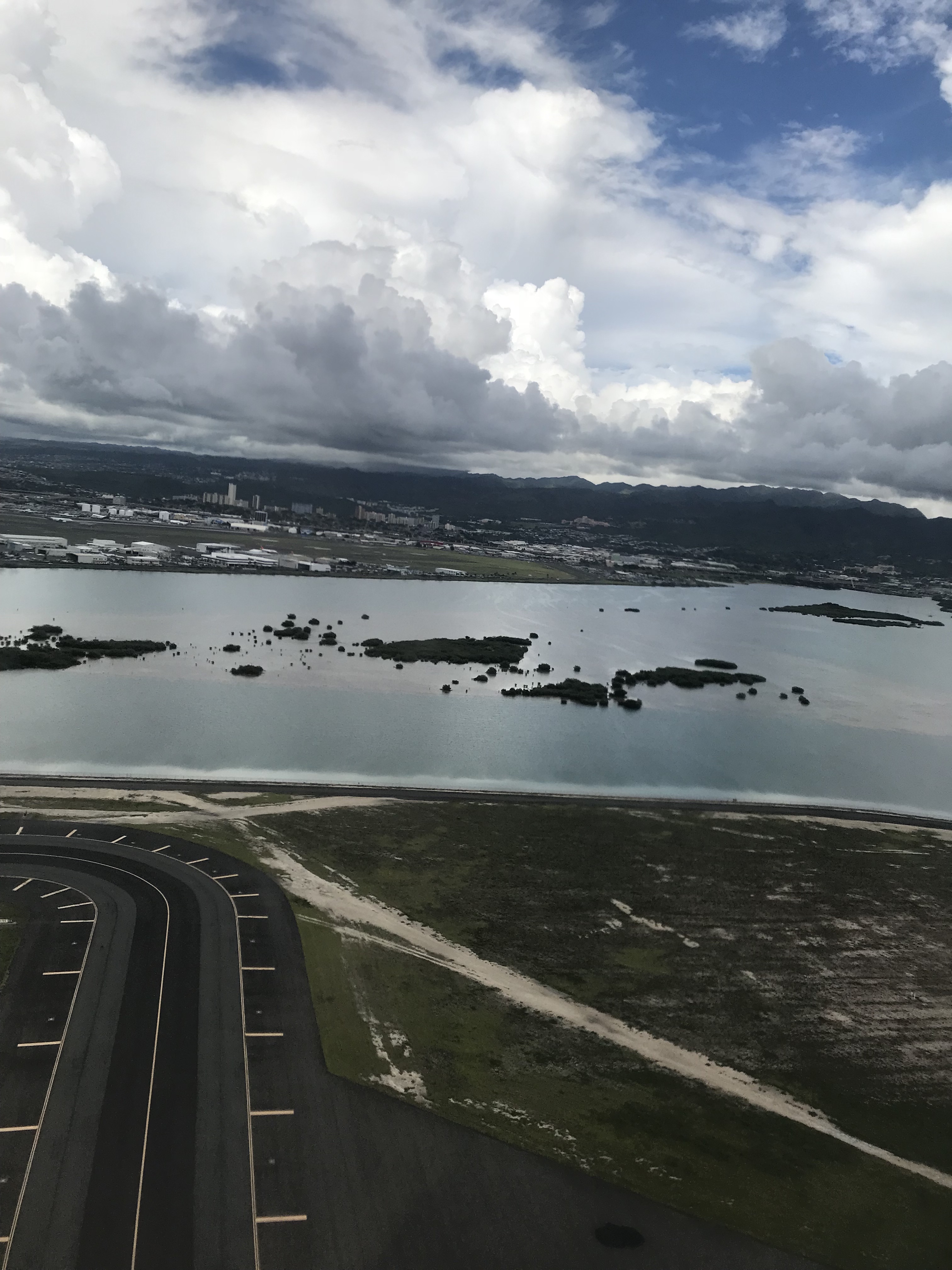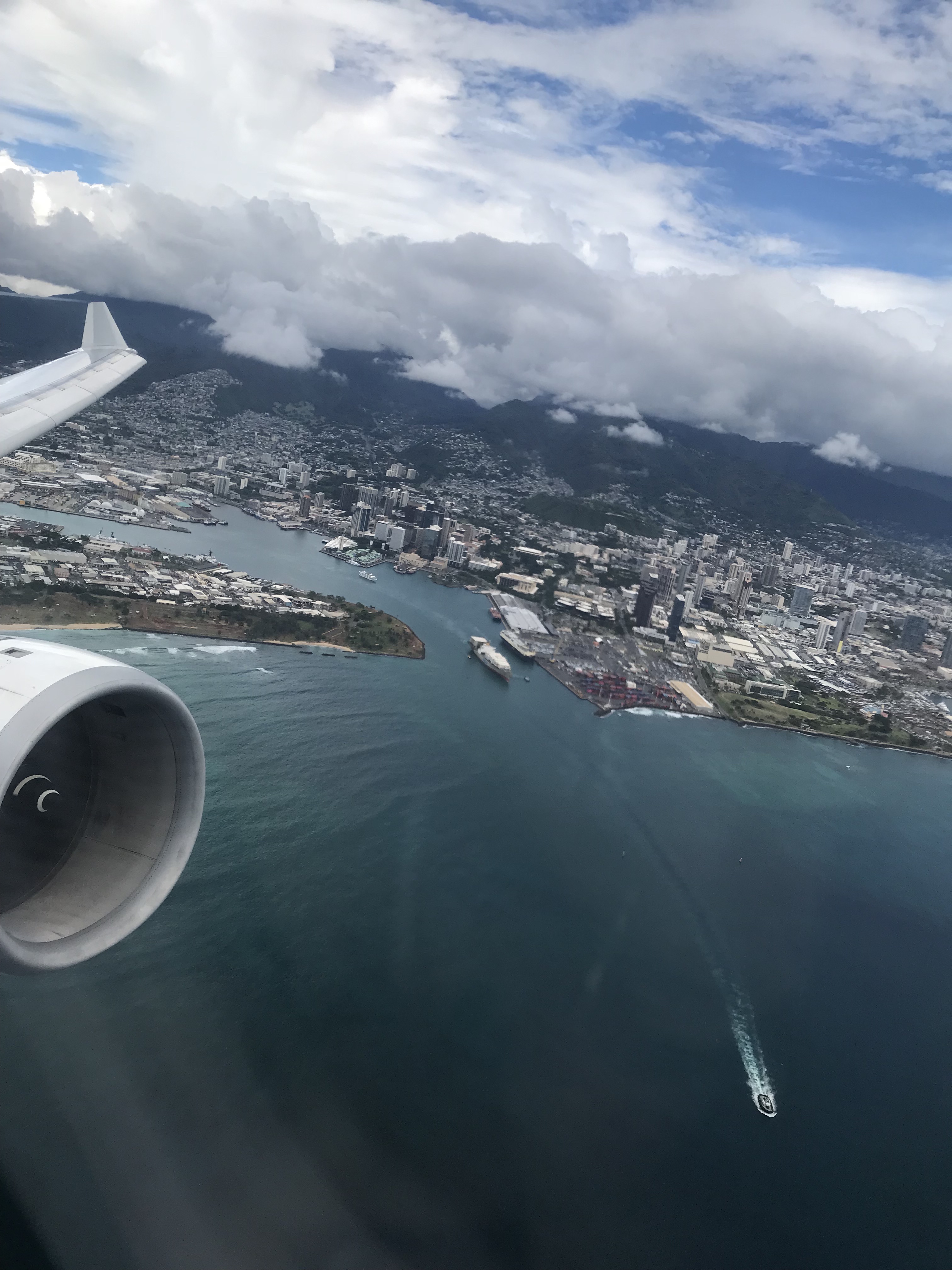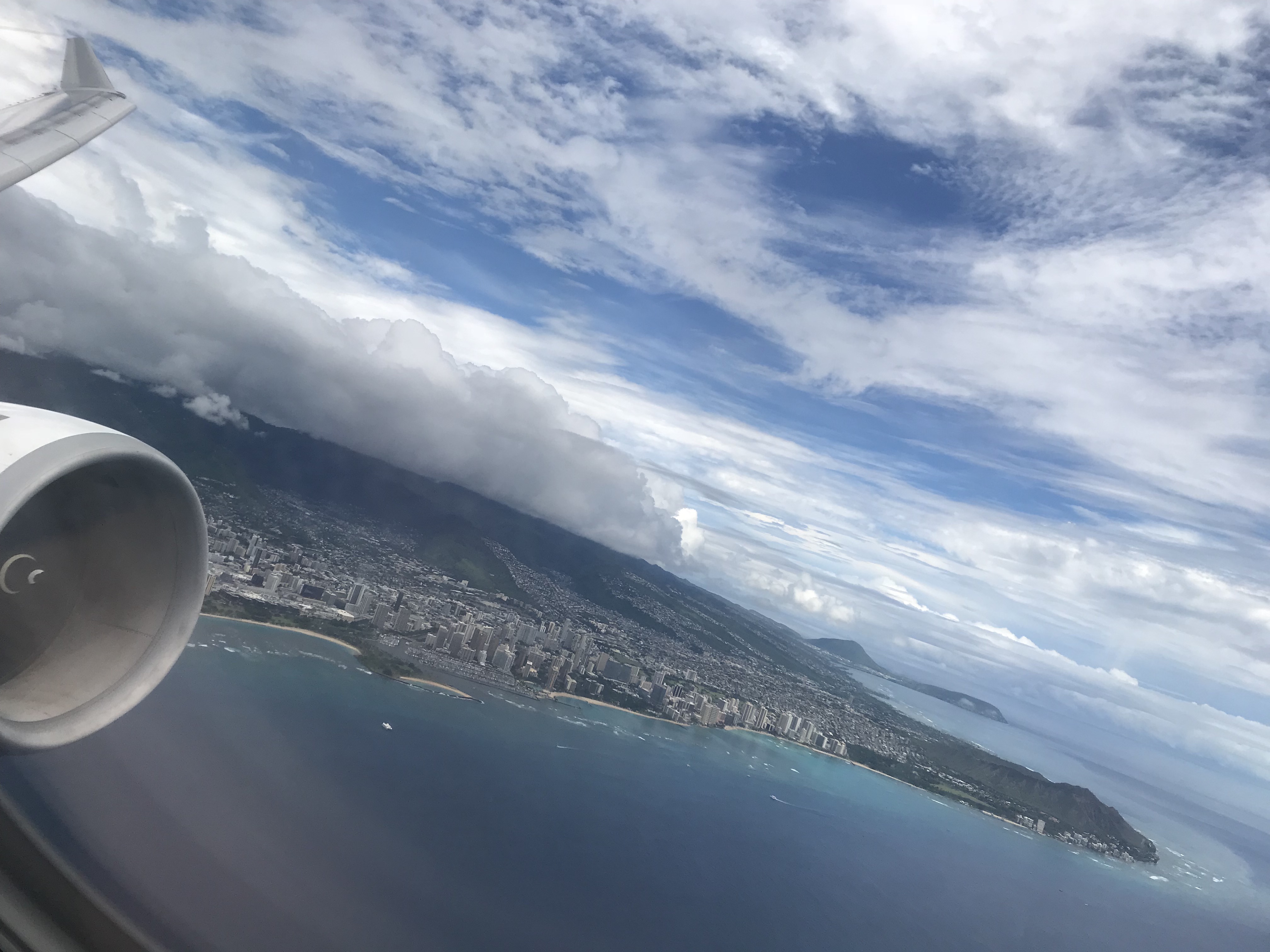 After reaching 10,000 feet the window shades were closed - this is something that in my younger years I could not stand but as I get older I've grown to appreciate. Gracys TV screen sagged quite a bit and the button for releasing mine was stuck so we were reseated from our window seats into the middle section. A clean plane is pleasing on the eye, but if Philippine Airlines wants to keep its 4 star Skytrax rating then they will also have to keep the nuts and bolts tight on displays, chair headrests tight, and cabinet doors securing snuggly.
The first meal service was an option of chicken or beef. The meal was quite good. Afterwards I began to watch movies and pass the hours. Gracy and I both bought WiFi on board for $20 each and the connectivity was sufficient for reading news articles and checking emails. A snack was served mid flight and eventually a second meal was served about an hour prior to our initial descent. This too was quite enjoyable.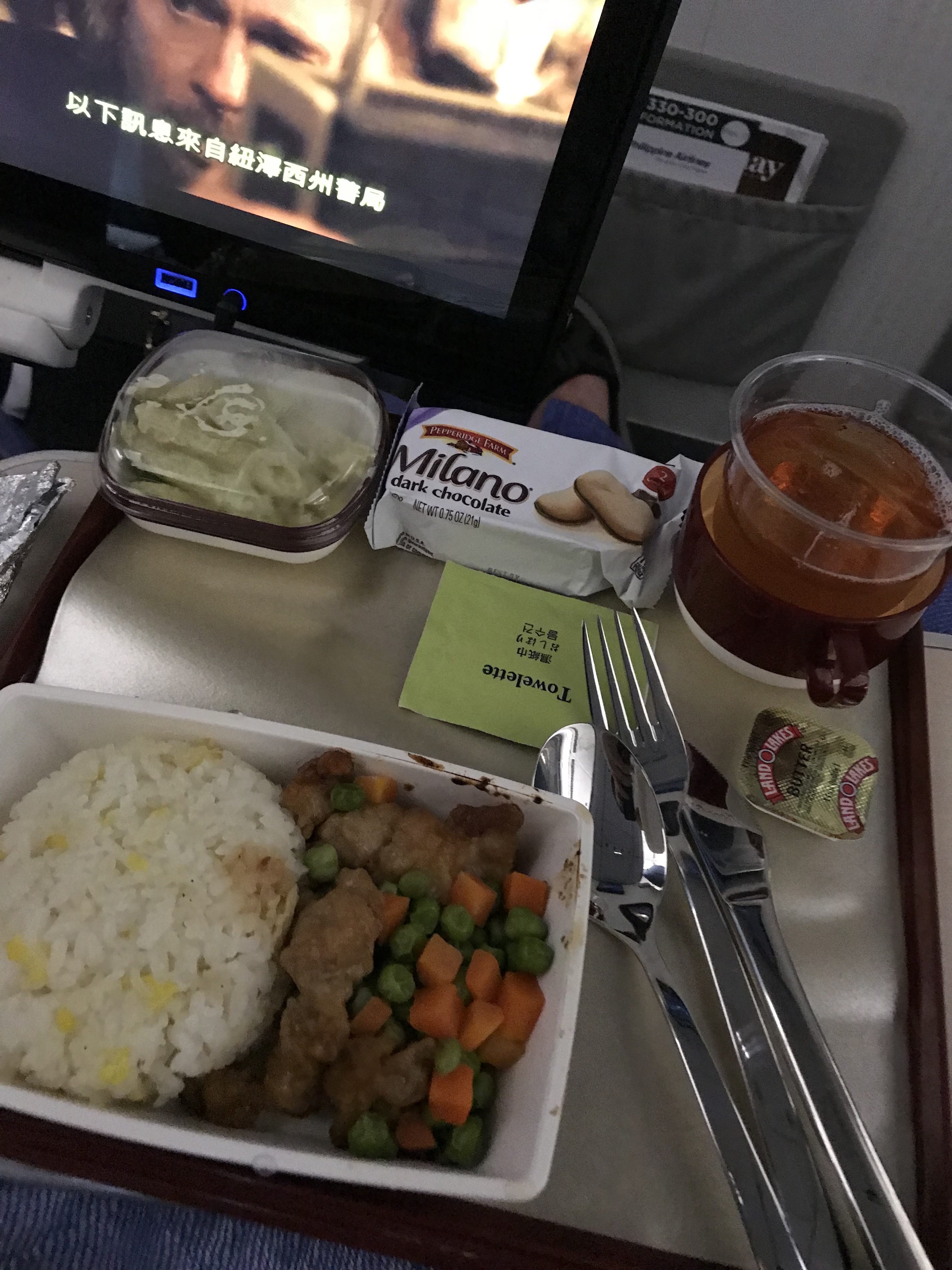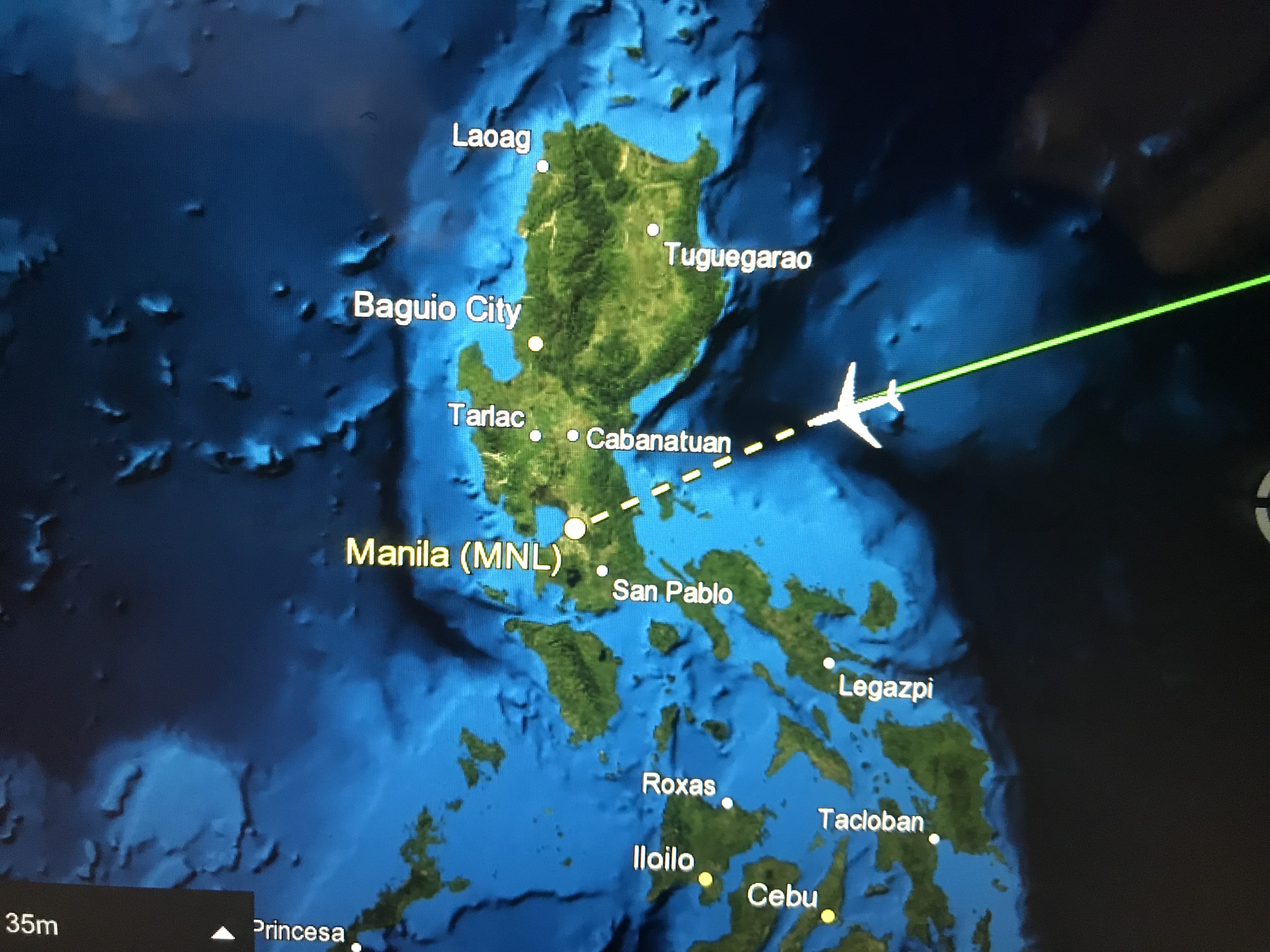 I had hoped to take a number of photos while landing in Manila but when we moved to the middle section someone else had moved into our window seats and therefore we were left in the middle section during approach and landing. After a smooth landing and short taxi we arrived at NAIA Terminal 2. We were in the first group of passengers to arrive at Immigration and were cleared immediately - no waiting in lin - a first for me in Manila. Second came bags claim and customs. Since we had a connecting flights to Cebu we had to collect our luggage and turn in over again at the transfer station. In practice what that meant was once the airport baggage handler tagged the bag domestic transfer it went directly back on the conveyer belt we just collected it from. Oddly — no customs check in Manila or Cebu. All in it took us less then 30 minutes from deplaning to be airside on the domestic wing of Terminal 2. Terminal 2 is pleasant enough, but one this that is sorely missing is food vendors. All the stalls are generic and only accept cash, the food is mostly bland, and the cost is quite high. Basically — someone is running a racket in this place probably making a ton of money. There appears to be no incentive to improve the customer experience since I was last in NAIA Terminal 2 years prior.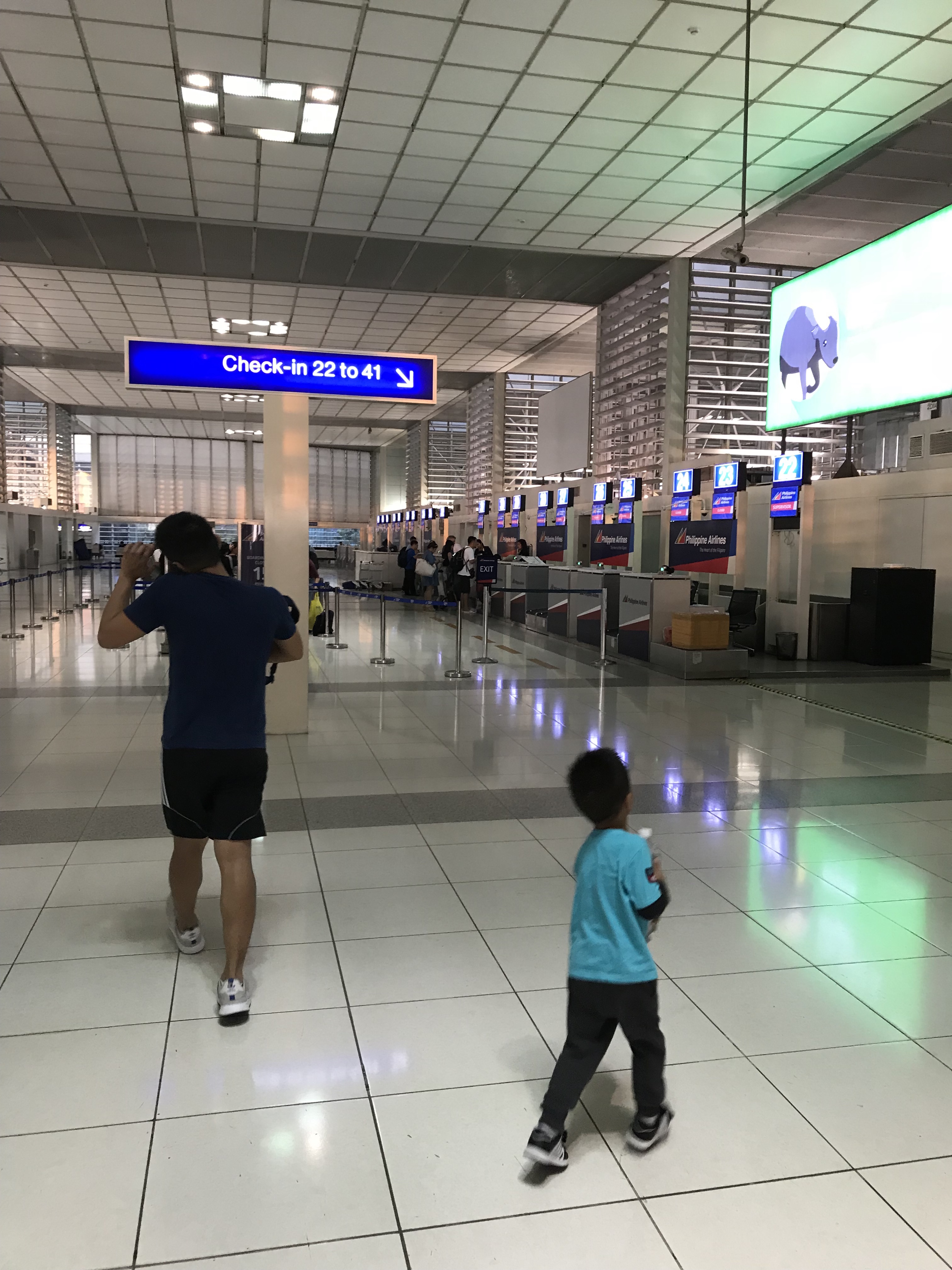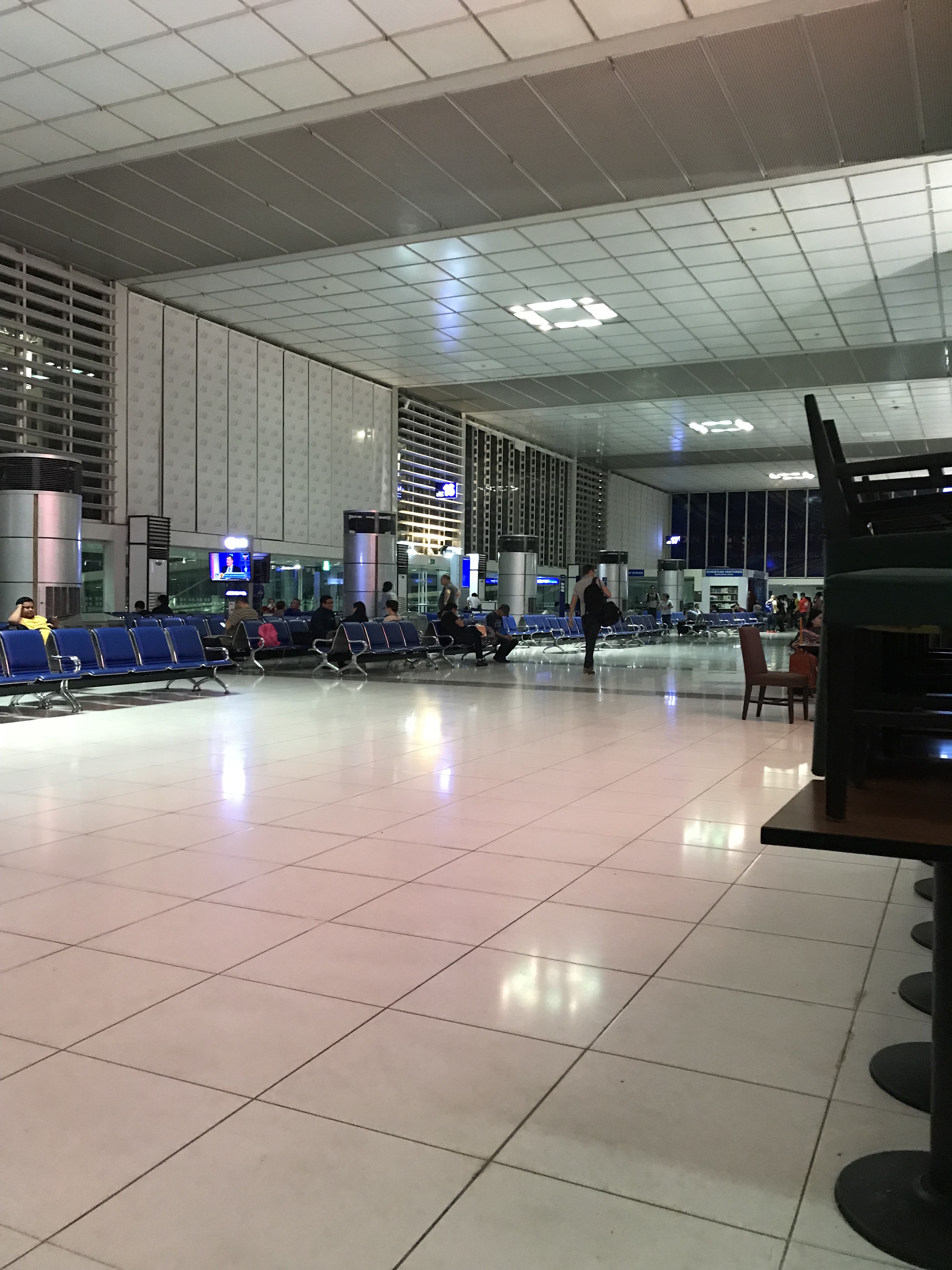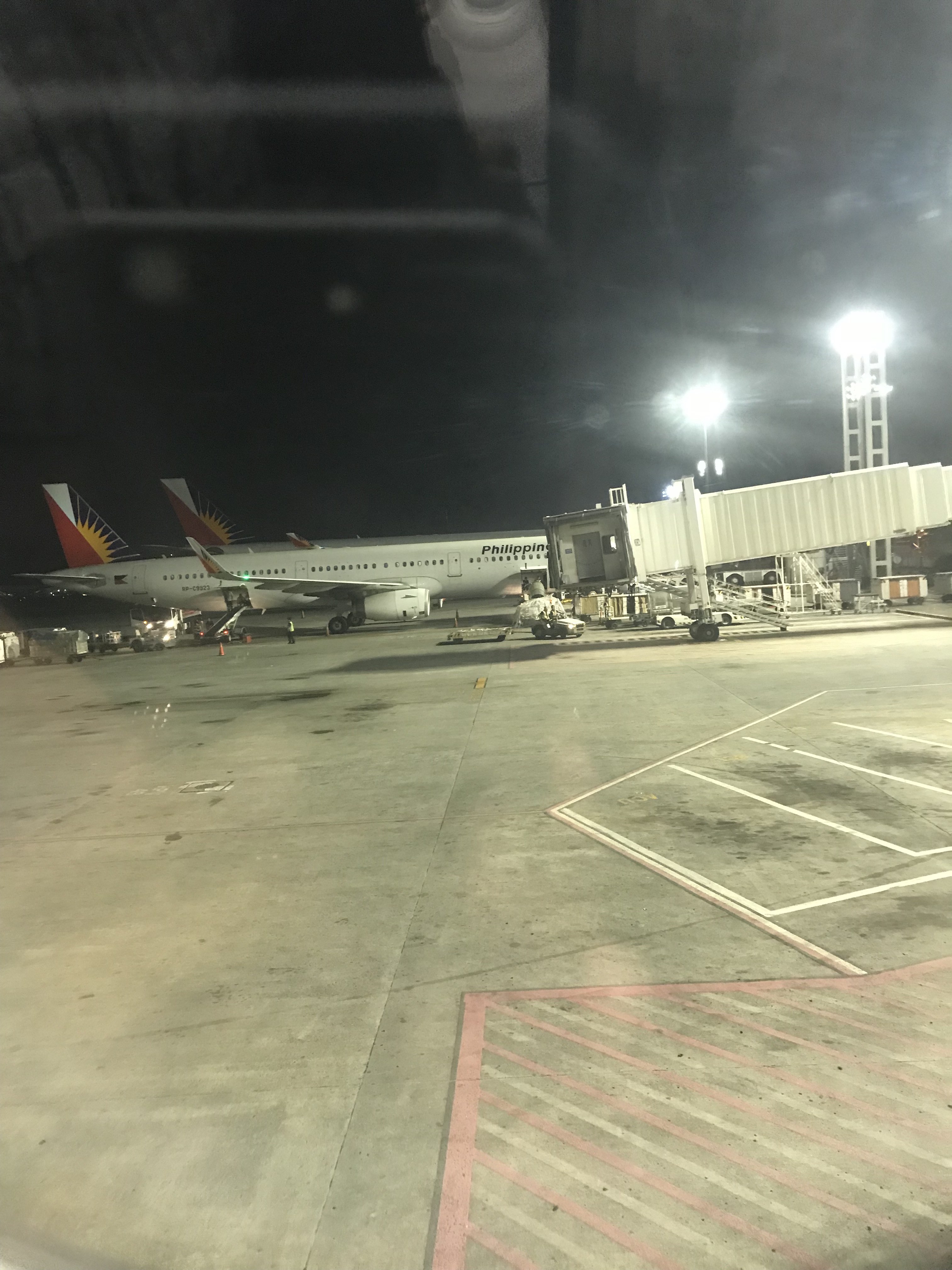 Our flight to Cebu was on time and we received a warm snack and refreshments on this flight. It was nighttime so I didn't take any photos. We had 3 nights in Cebu which was spent with family. Cebu continues to grow larger each time we visit and therefore becoming less and less enjoyable to me. I love big metropolitan areas and while Cebu is the Queen City of the South it still lacks major road infrastructure and traffic is chocking the fun out of the experience for me.
Next trip report will cover Cebgo (Cebu Pacific) ATR-72 flight from Cebu to Tandag.