My humble tribute to ET302.
An entire dedication to fellow
Ethiopian, Djiboutian, Kenyan, Rwandan, Somalian and Ugandan nationals
and other passengers who lost life and precious relatives in the tragic event occuring the 10/03/19. Most of them were heading off to the UN Environment Assembly in Nairobi.
The two East African powerhouses were unfortunately the most impacted by ET302 flight.
Previous trip reports:
*
The New Kenya Airways (J): 787 vs 77W, CDG-NBO-AMS
*
RwandAir flagships: WB701 London to Kigali, A330-300 Business Class
*
Air France ~ Karibu tena | Paris – Nairobi Inaugural | B789
*
Air Zimbabwe 737-200 + Train ride to Victoria Falls
Initially, this TR should have been titled
"The best use of €750 for a long haul trip return in J"
.
As you can guess, which is exactly the all inclusive fare paid to fly from Addis Ababa (ADD) to Milan (MXP) and back in business class (being more flexible could have cost only a mere EUR 641).
Please note:
1) Many other European cities are available at similar price (BRU, FCO to name but a few) or slightly more ( ARN, GOT, GVA, ZRH).
2) You can choose to fly long haul sectors on either AF metal (789 in 1/2/1 B&B cabin) via CDG, KL metal (747 in 2/2/2 "new" cabin) via AMS, or KQ via LHR/CDG/AMS on 788.
Kenya Airways KQ405
Addis Ababa – Nairobi
719 miles
3:30 – 5:40 ( 2h10)
E190 5Y-FFK
The hotel shuttle dropped me off at ADD at midnight.
First security check deserted! Check-in a breeze too by the smiling ET staff.
Has this road ever been used by civilian vehicles ?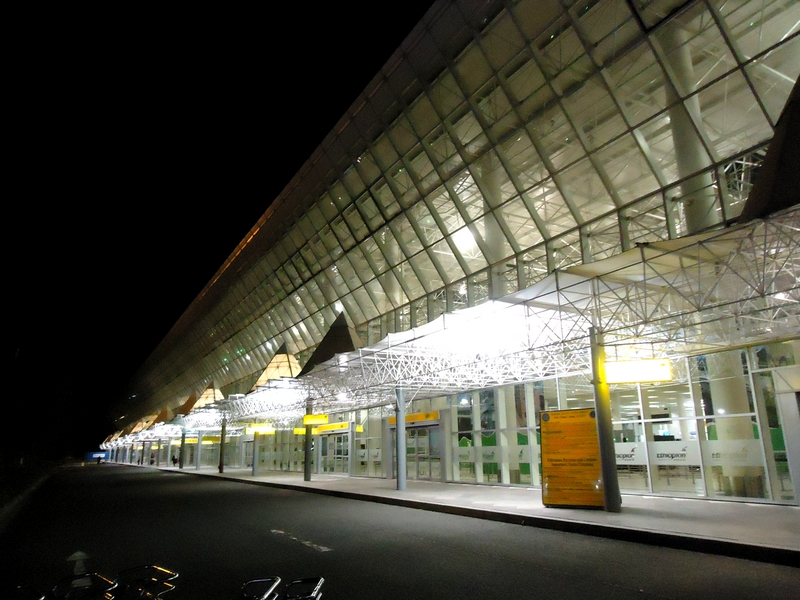 Quiet check-in counters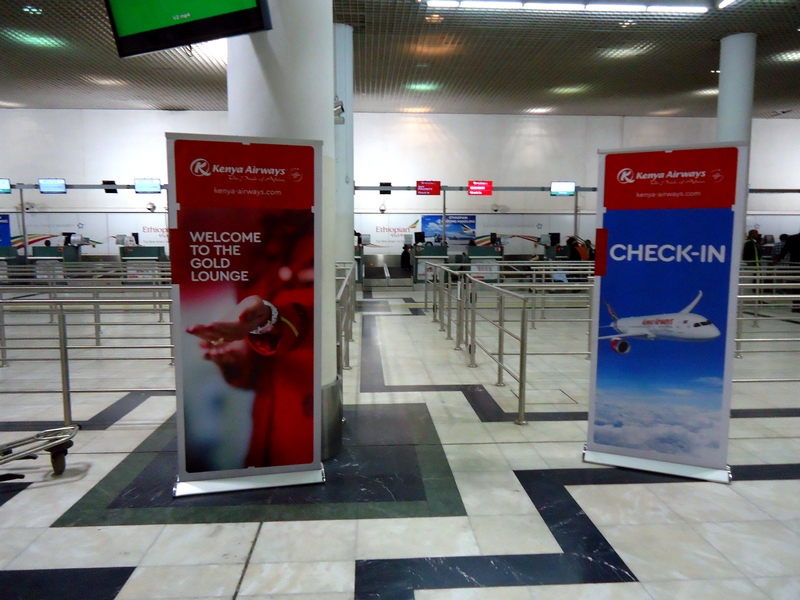 Past passport control, time to chill out! Ethiopian Airlines welcomes KQ premium guests in ET's Star Gold Lounge – access usually granted to Star Alliance Gold members, which is fine. (Oddly 2 days later – on the way to KGL when flying in eco, I was admitted in to the nicer Cloud 9 lounge – reserved for ET J pax only, more on this later).
Star Alliance Gold members lounge entrance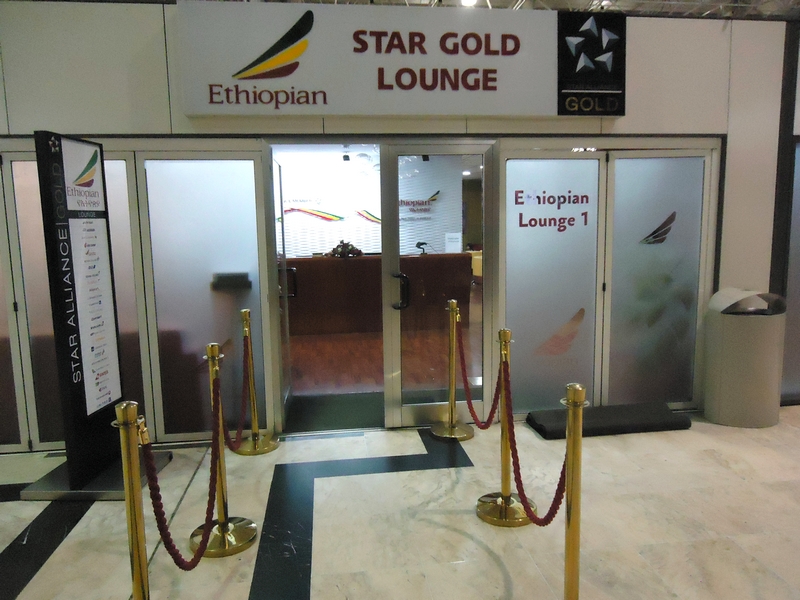 F&B section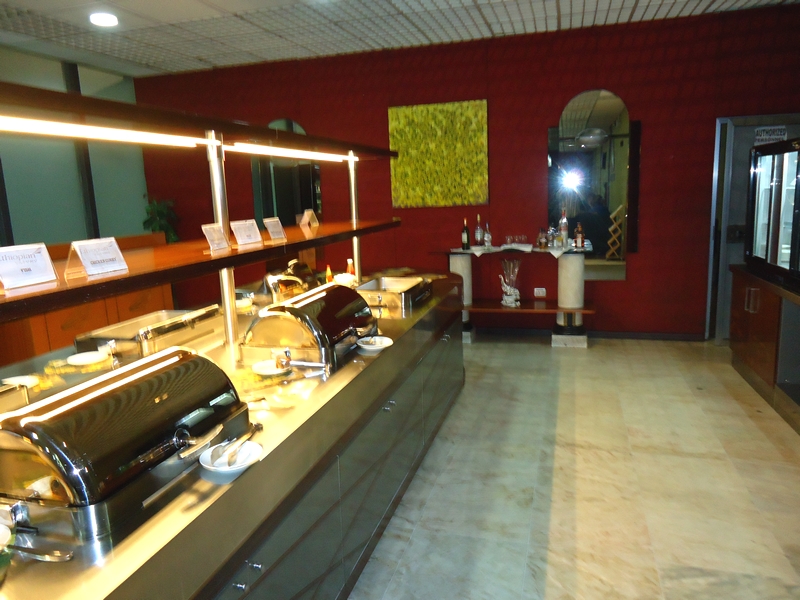 On the small side compared to ET C9 lounge.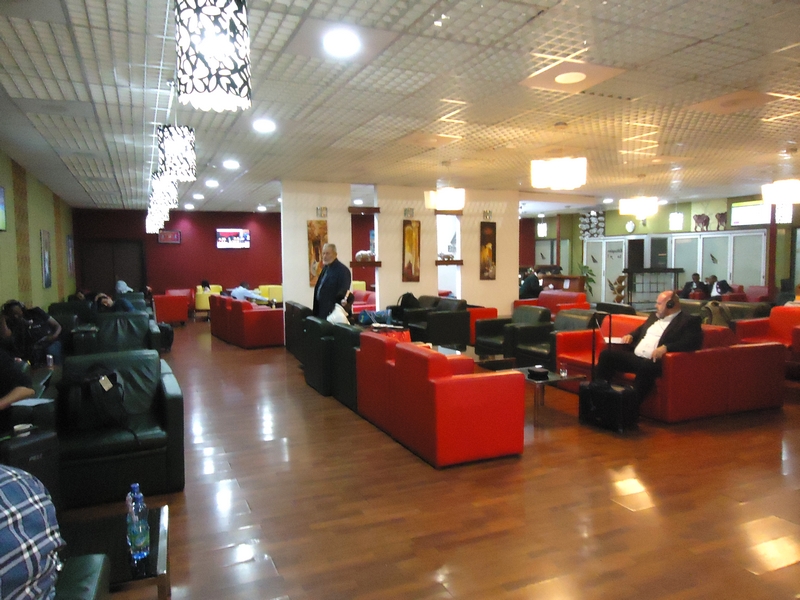 Dinner or breakfast ?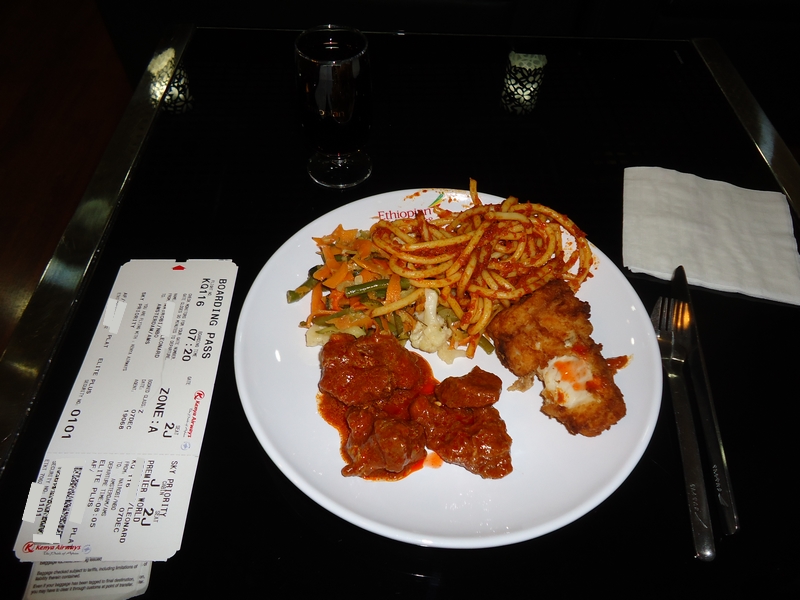 New terminal extension of ADD had yet to open, so boarding obliged to pass through a second X-ray scan!
Besides reading this TR, you are strongly encouraged to listen and feel
the just sublime song: "African Love"
.
Boarding on time and crew offered KQ's new signature drink as pre-departure beverage.
Given the time and duration, a small snack was offered.
Bussed to Fox Kilo, a 6 years old chariot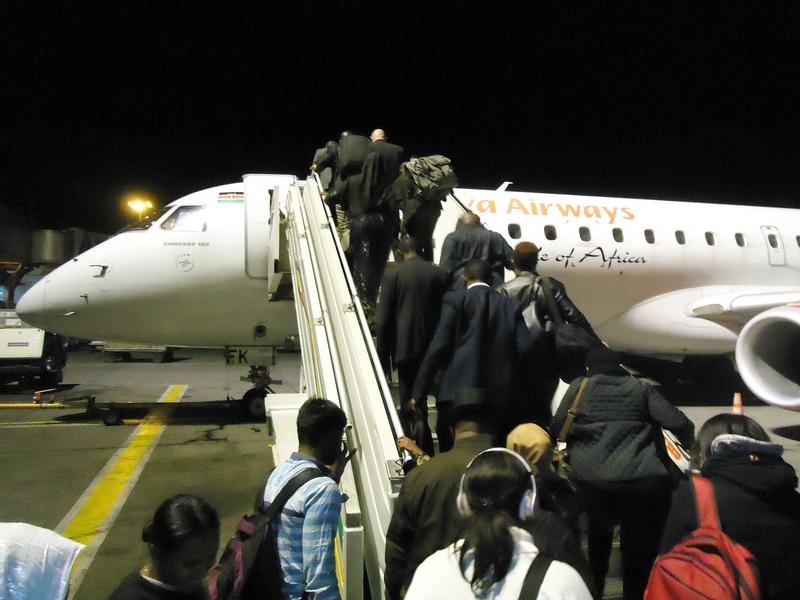 A not too busy JCL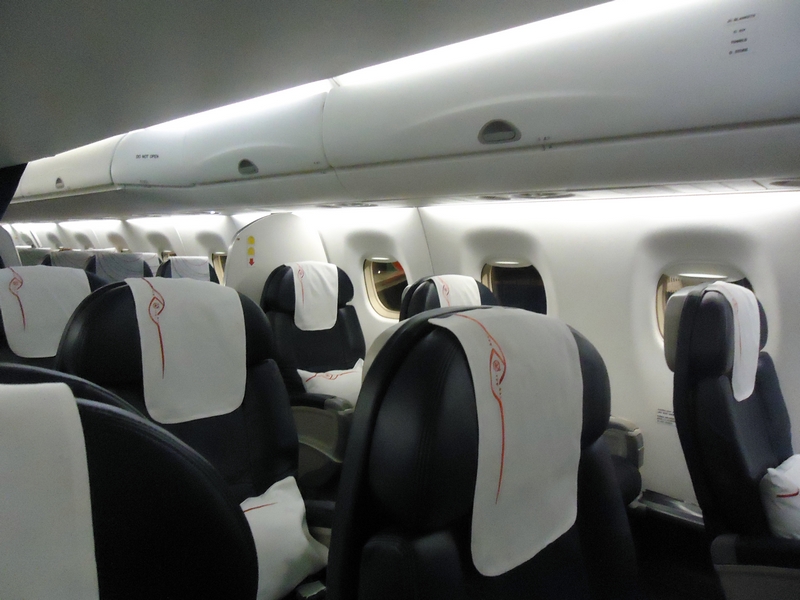 My PDB drink : tamarind juice. A bitter taste.
Boss of Tamarind Group was killed in Ethiopian plane crash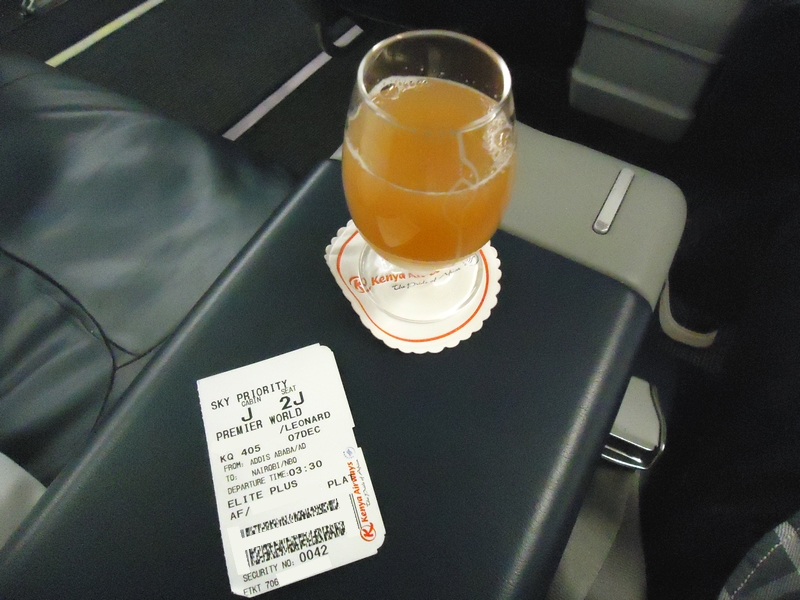 An ET 7M8 from CAI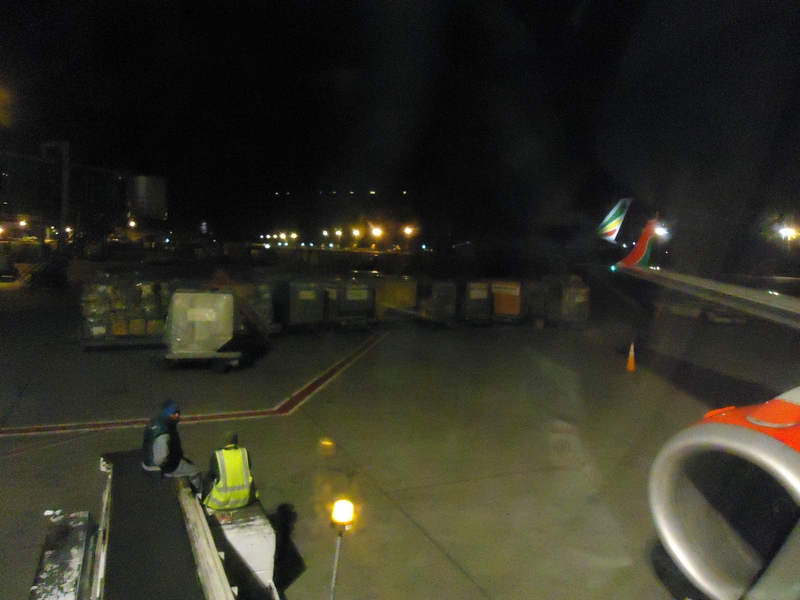 ADD terminal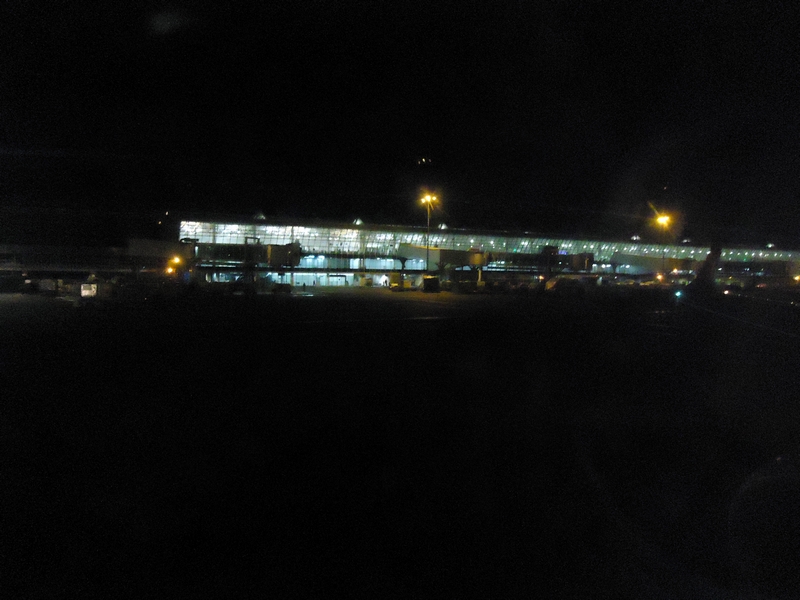 Box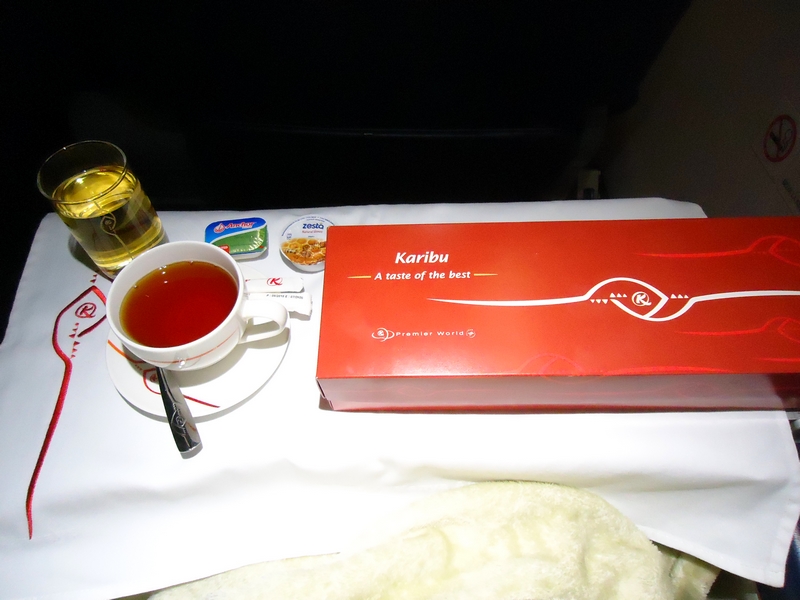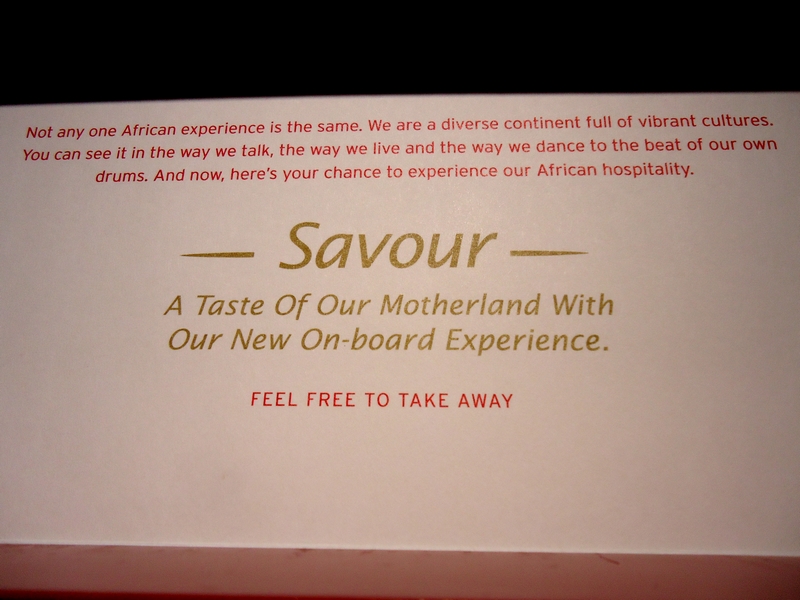 No tray anymore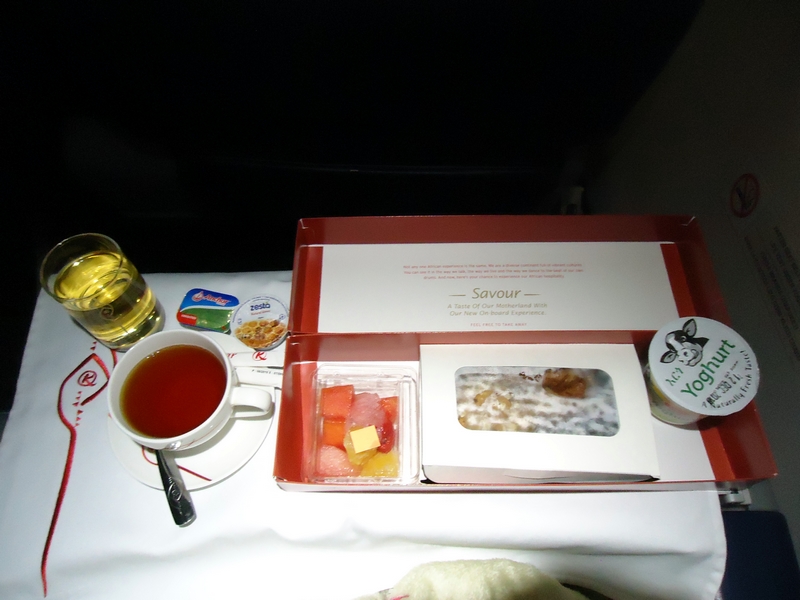 Yoghurt from Ethiopia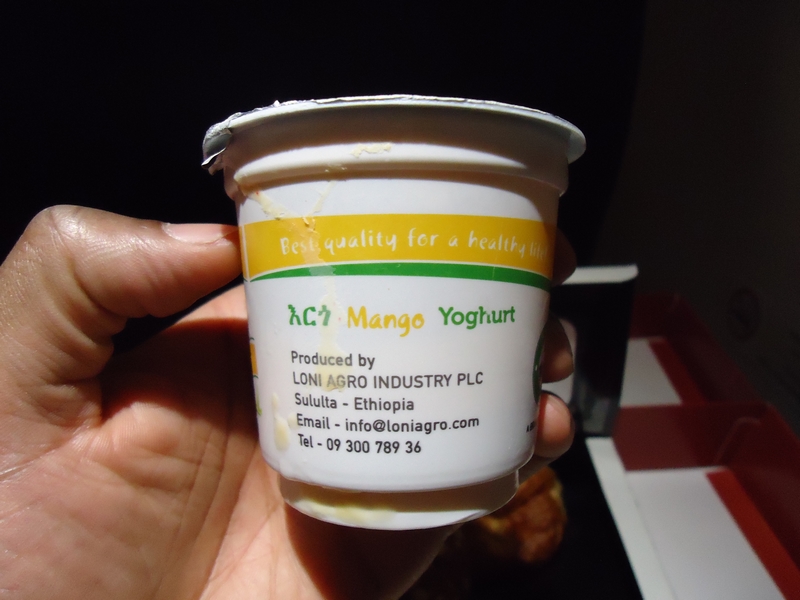 Contents of mini box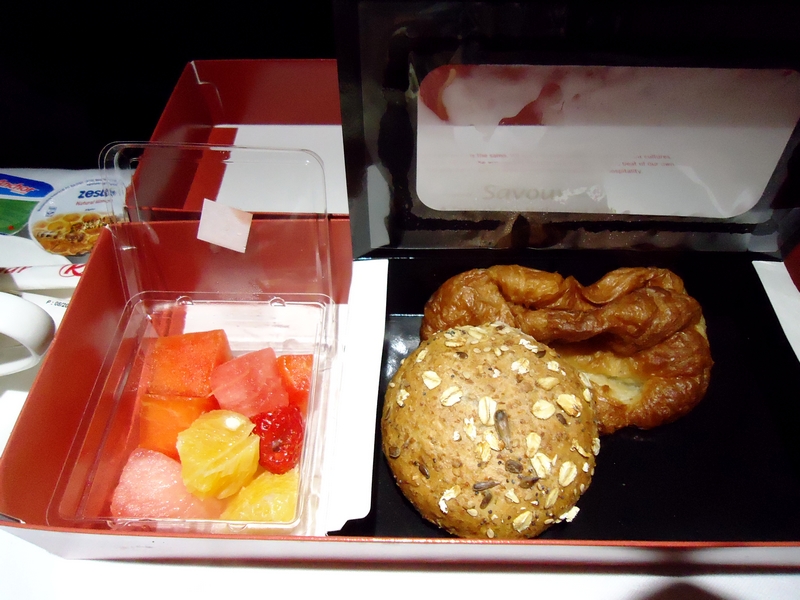 To plug your devices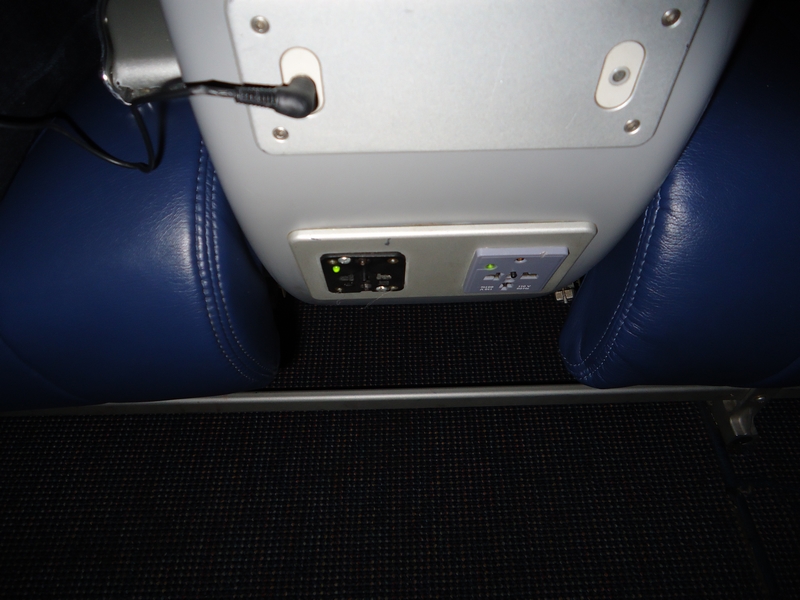 Headsets given on Embraer or Y medium/long haul sectors.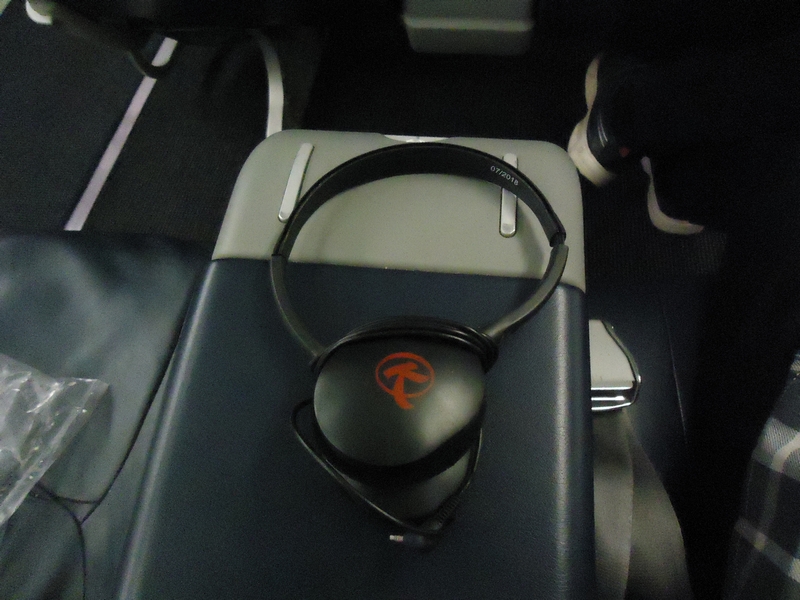 IFE screen really good for a 2h flight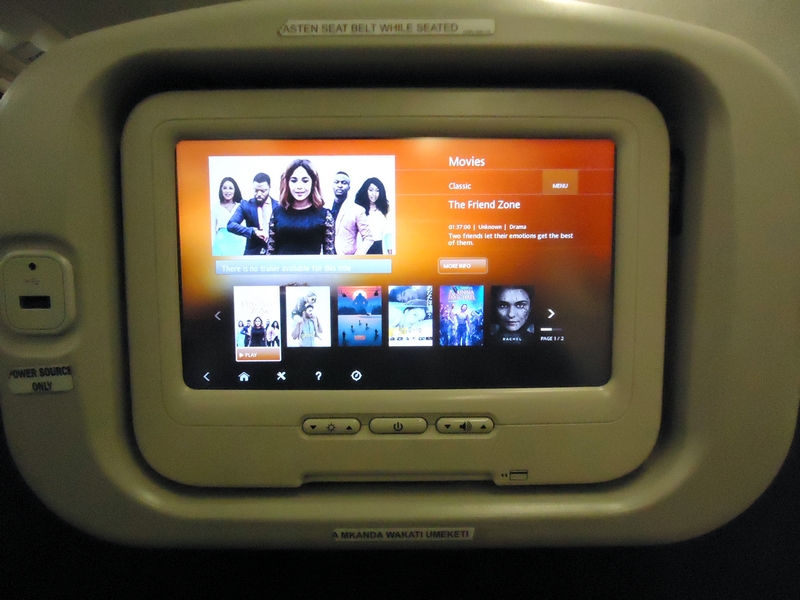 Landing on time at NBO.
Pax bus waiting at NBO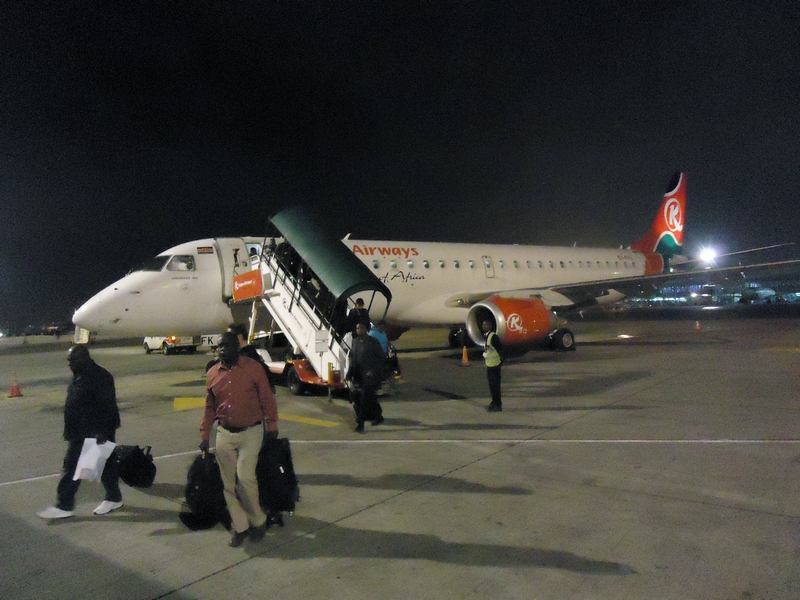 KQ Simba lounge, much private in the morning, beats hands down the flagship Pride Lounge.
Reviews of both lounges can be discovered here.
If you aspire shopping at NBO, you can't go wrong but, head straight to the old part of the terminal after the Java Coffee house at gate 12 with gate numbers decreasing. You'll get more duty free shops with a wider choice but, most important, prices are way cheaper plus one can even bargain them like it town – seriously. (Keep in mind that you need at least one hour or more between your flights, as you'll need to go through security when coming back to the new terminal).
Great shopping deals should be snatched here if you are rushing (= 1h or less connecting time)...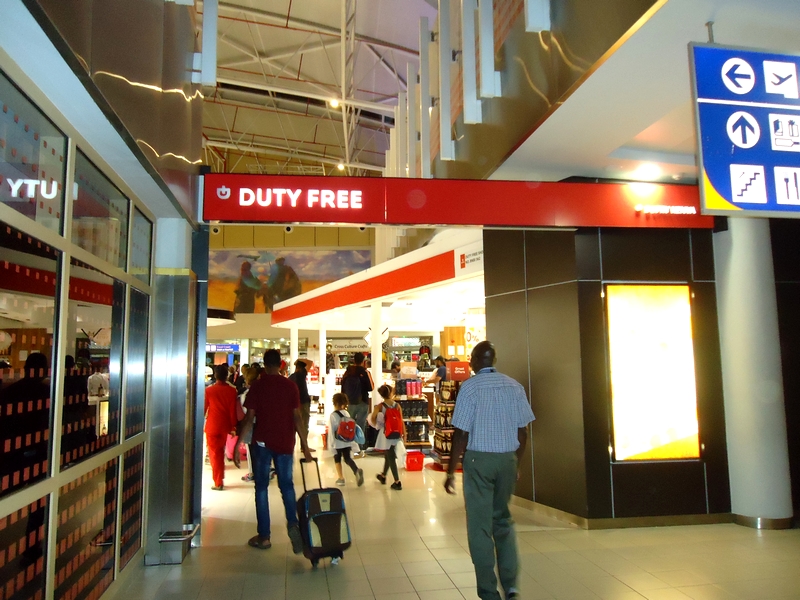 ... Otherwise, run to the oldest part of the terminal airside as, for same products you get lower prices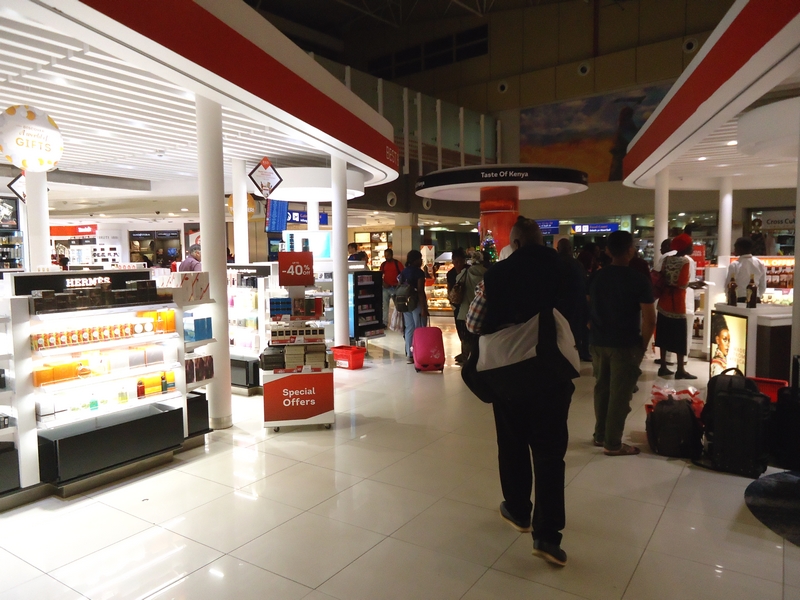 Pride Lounge at NBO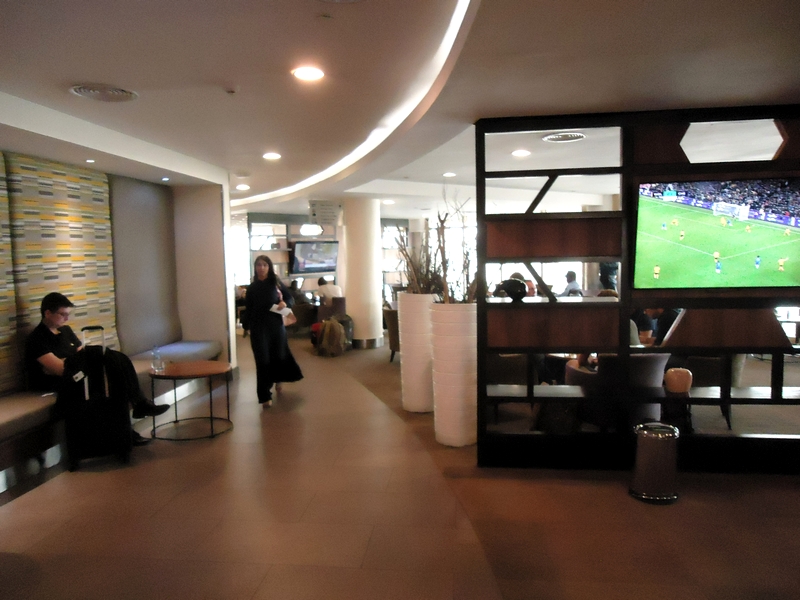 A good (but not the best) view from the Pride Lounge NBO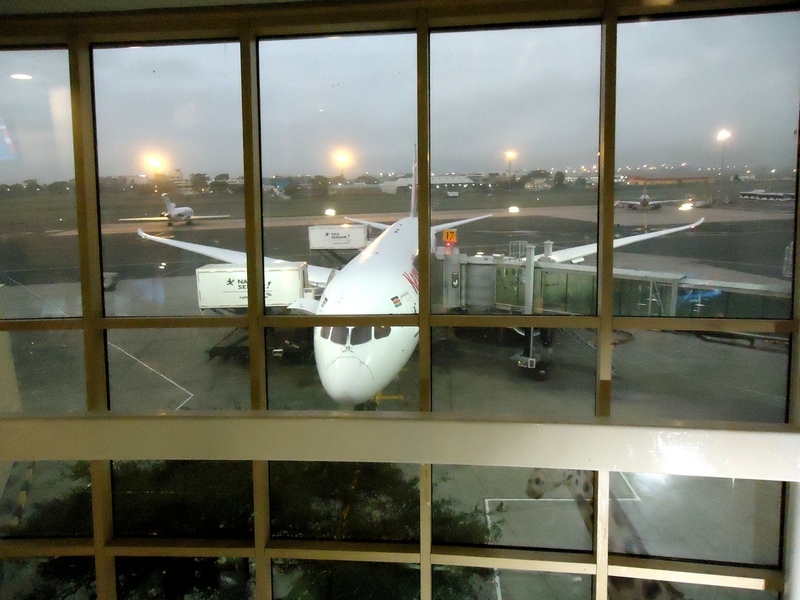 Some spotting : from partner to it becomes a real competitor CZ to CAN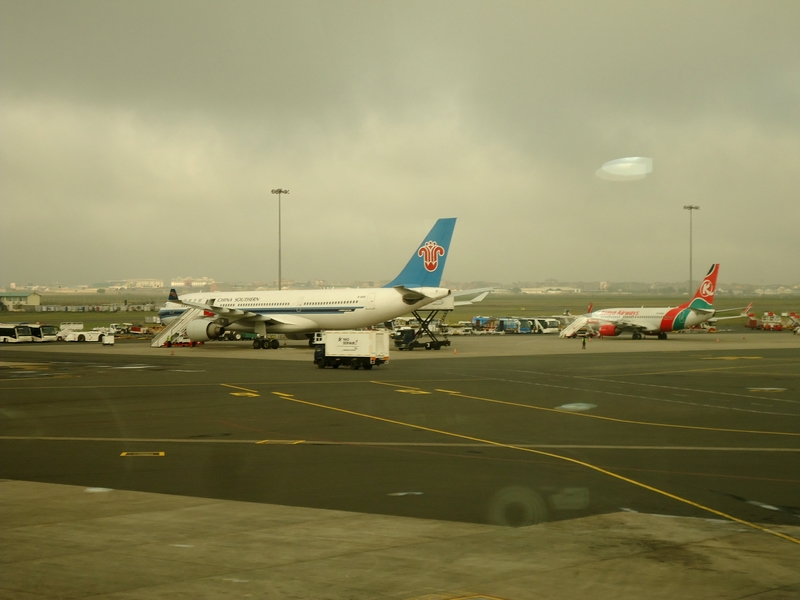 Kenya Airways KQ116
Nairobi – Amsterdam
4140 miles
8:30 – 14:50 ( 8h20)
B788 5Y-KZF
Priority boarding enforced!
Cabin 87% full in business class.
Seat mate a French consultant very restful.
5Y-KZF, one of the three nameless 787 (along with KZD & KZJ), will carry us to Europe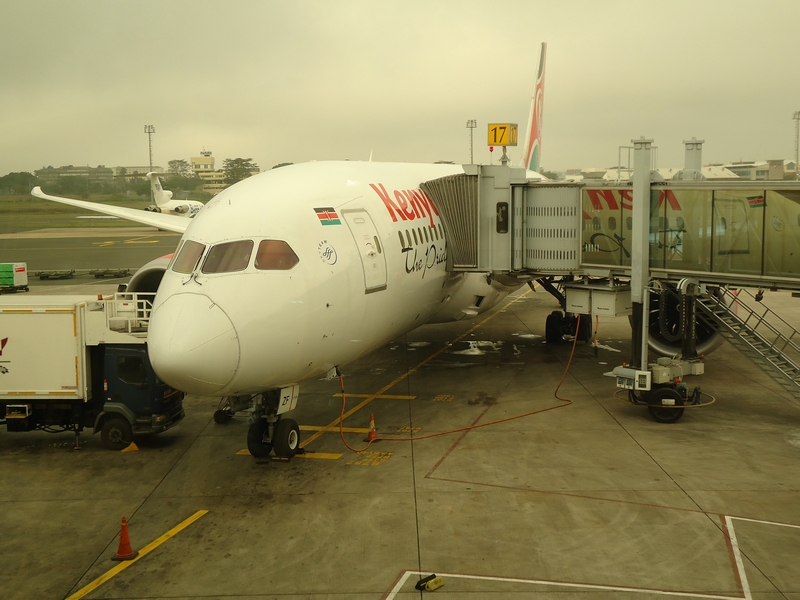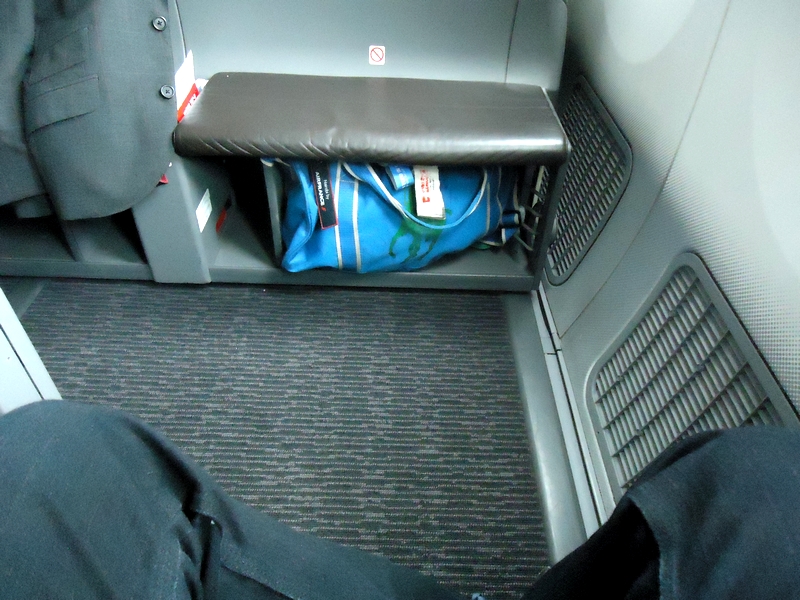 Amenity kit, newspapers with choice, noise cancelling headset and welcome drinks (Tamarind/orange juices + water) were passed out prior taking off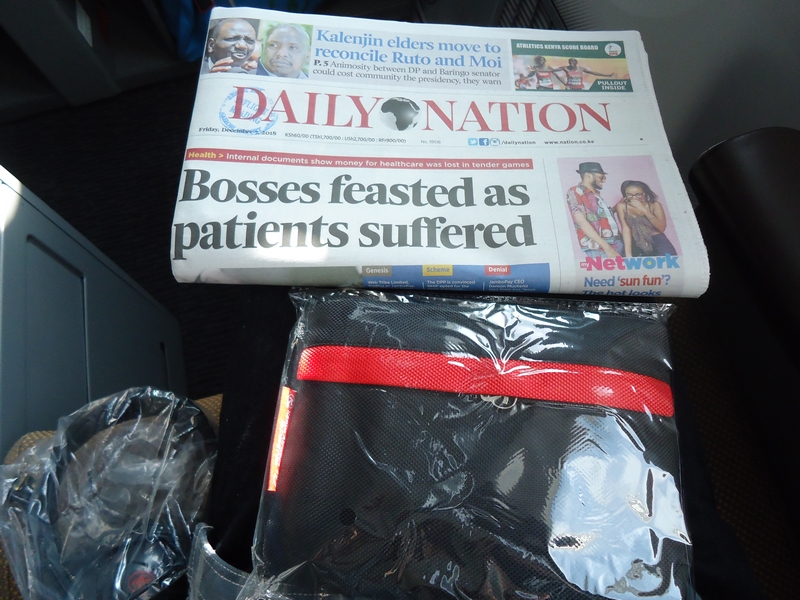 20 min delay at push back (issue with one of the toilets)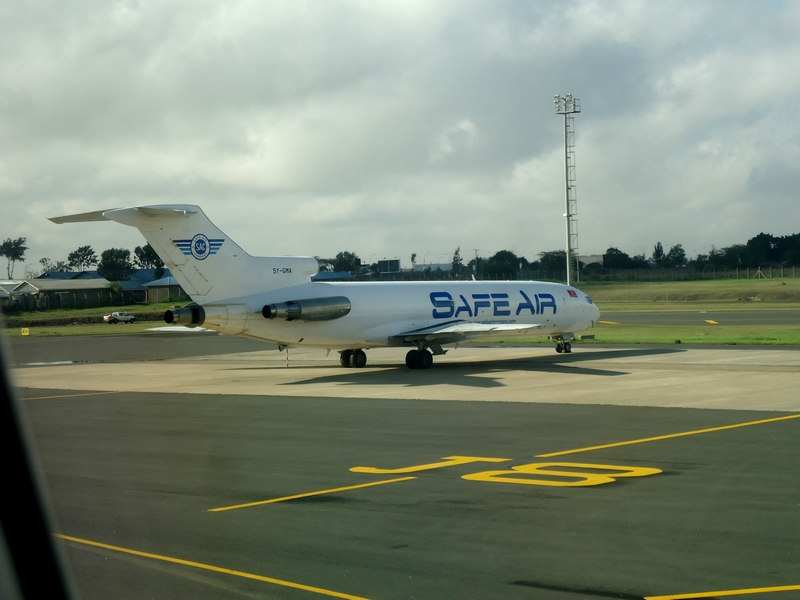 The Mount Kenya – 5199 m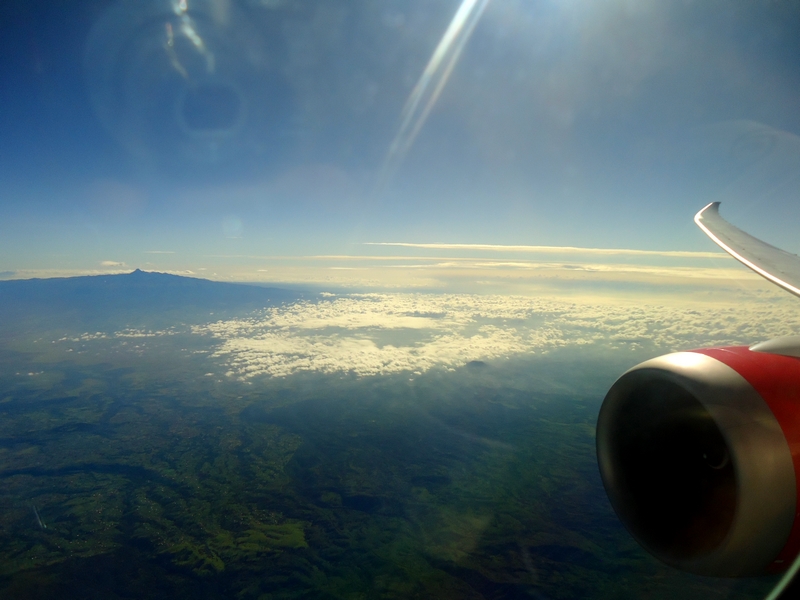 Breakfast served 60 min after pushing back.
Fully stuffed, to relax I've watched two interesting Nigerian movies, not based on witchcraft;
Gate Man starring Ruth Kadiri and Bolanle Ninalowo
, then followed by My Story.
Both were excellent though, the first one a bit cheesy romantic and, the second
My Story (Ginika) with Chizzy Alichi and Zubby Michael
leaves you a bit puzzled at the very end!
Piping hot towel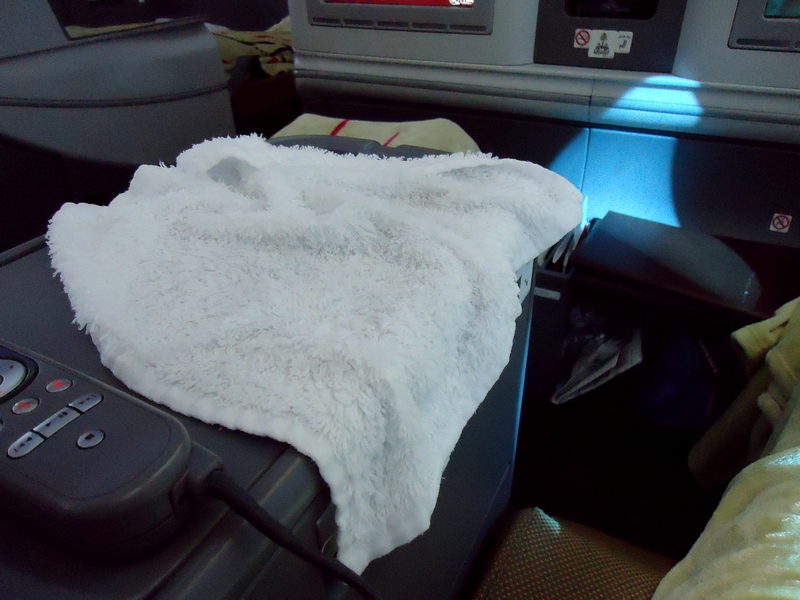 New menu folder for LH : very classy !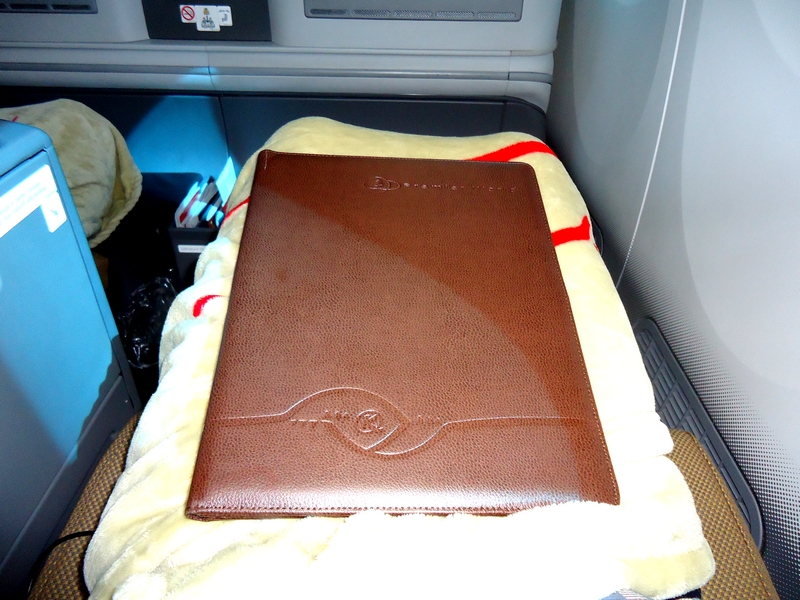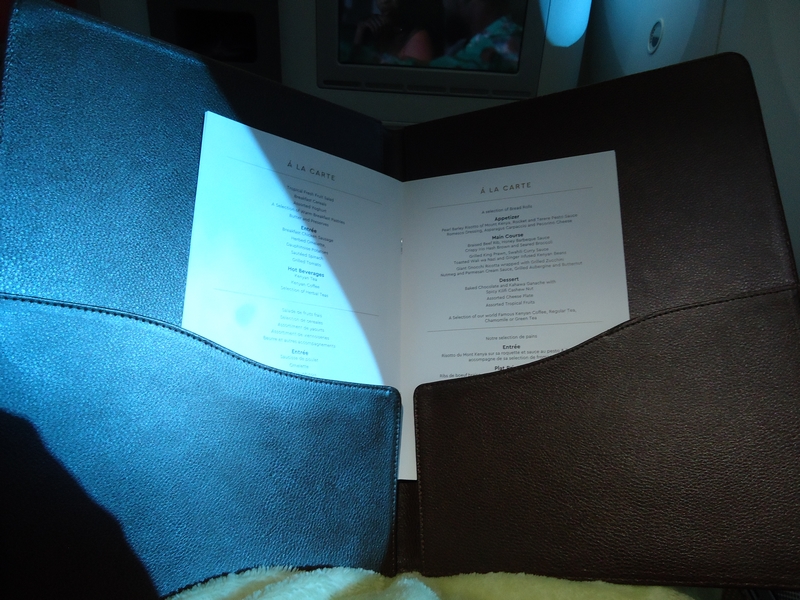 Brilliant
Chef Kiran Jethwa
teamed up with KQ and introduced new protocols & menus in September 2018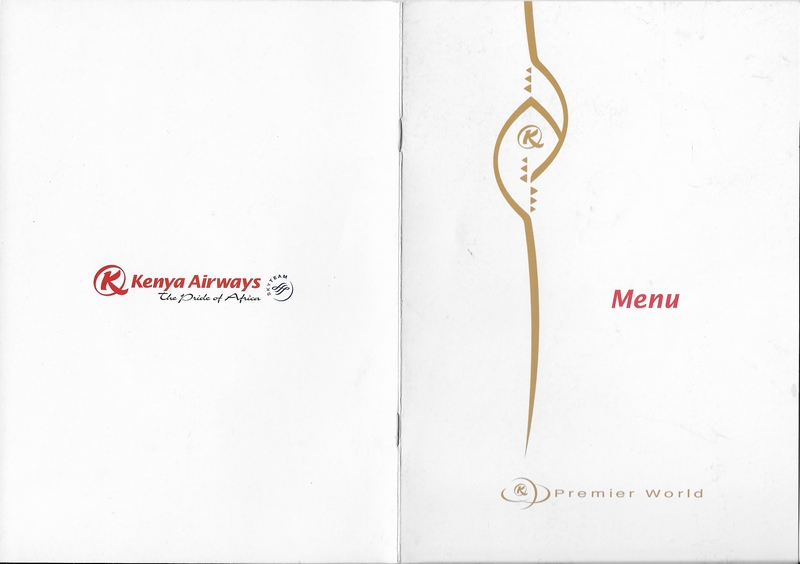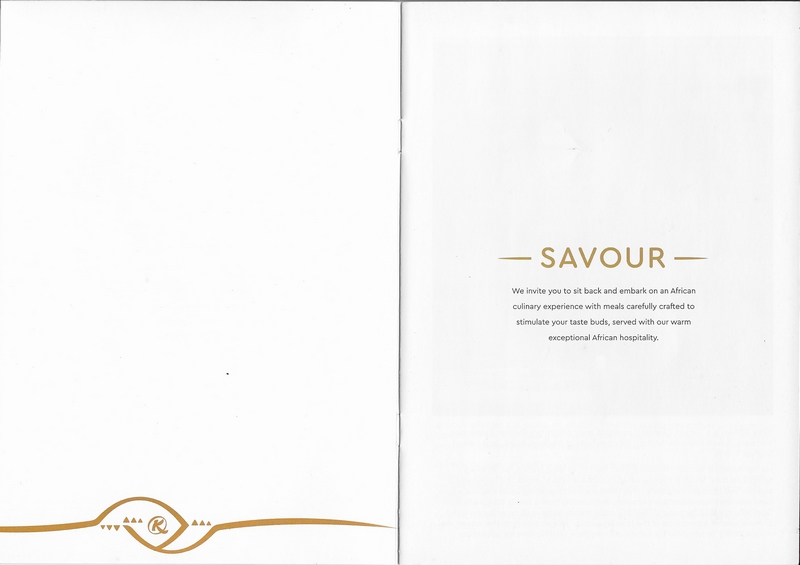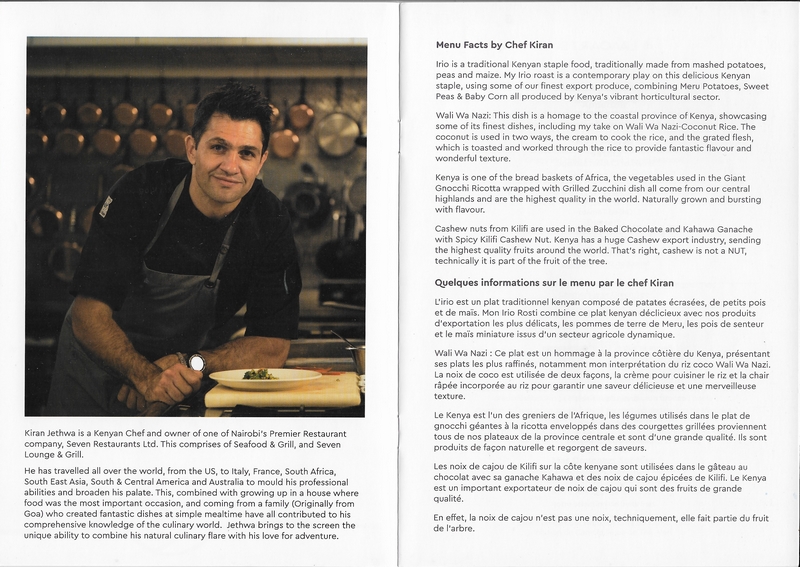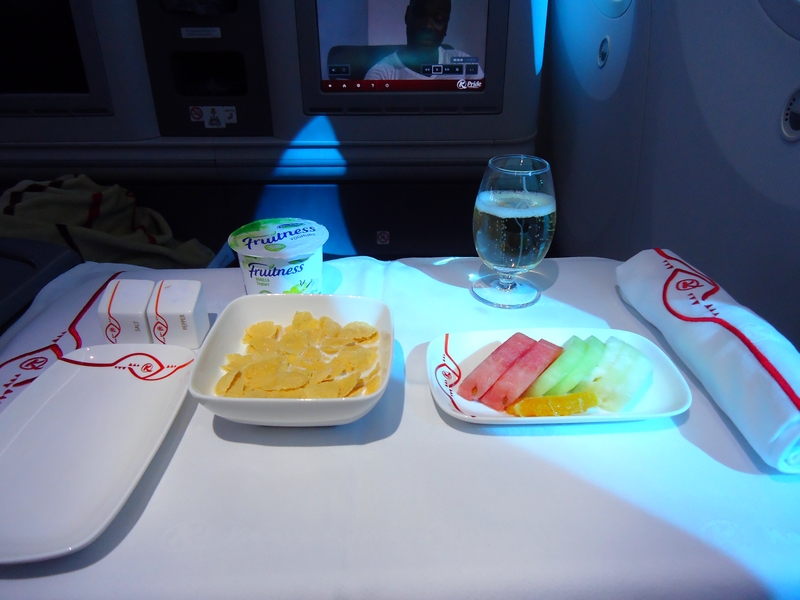 Hot pastry and strong Kenyan coffee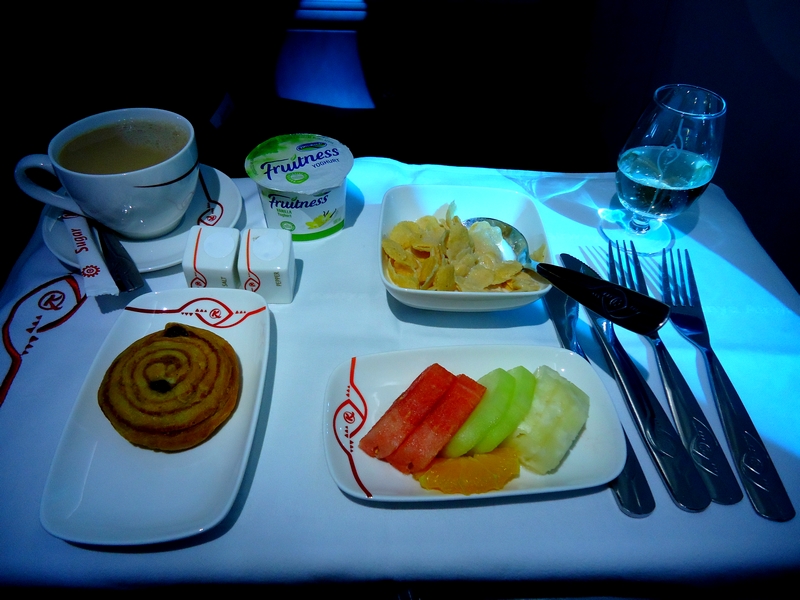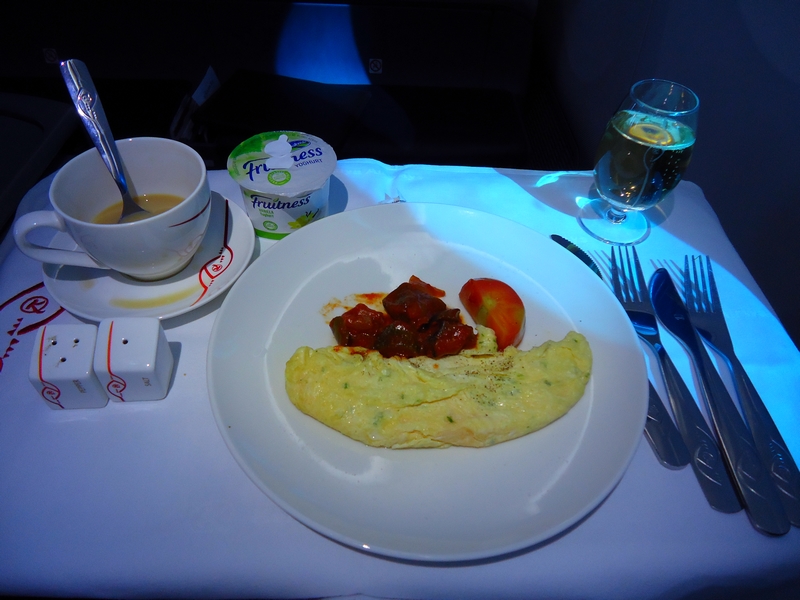 A runny omelette, not cooked enough for my liking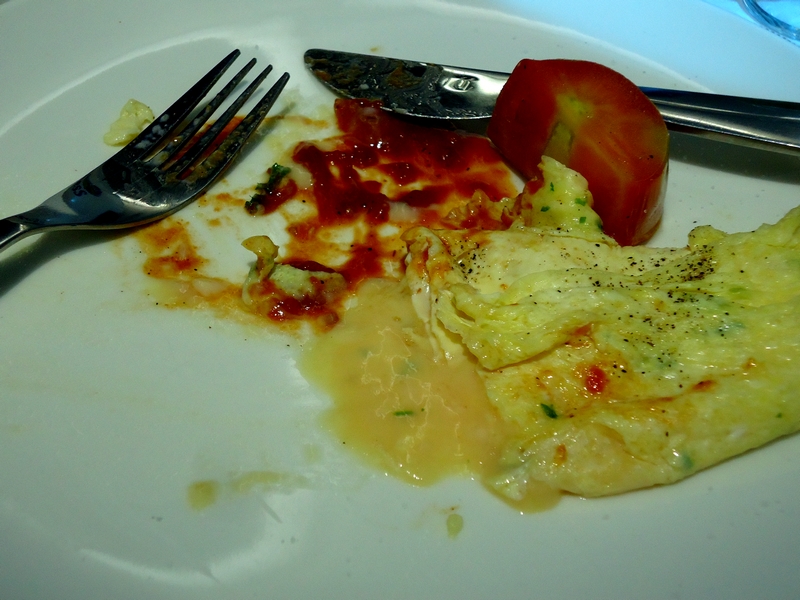 Lunch service started 2h before landing over the south of Italy.
Only 4/30 vacant seats (= 87% LF) overall in J cabin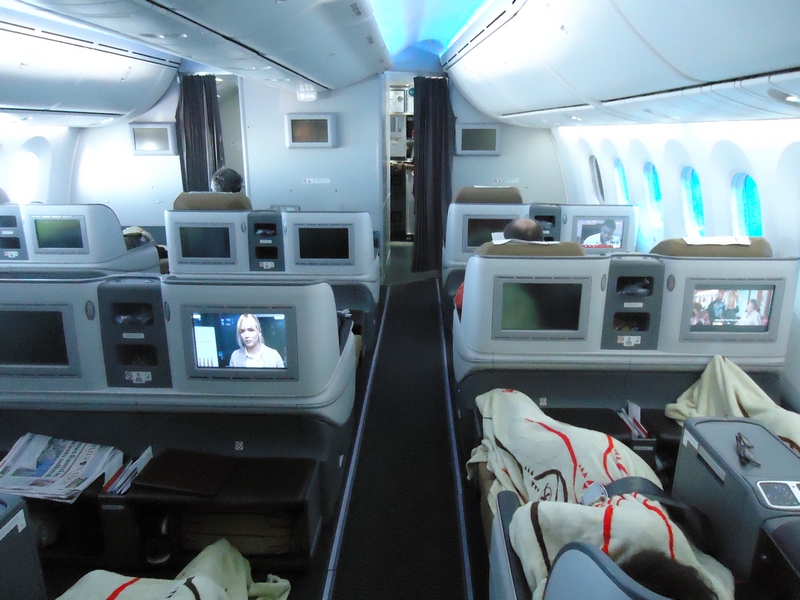 G&T with macadamia nuts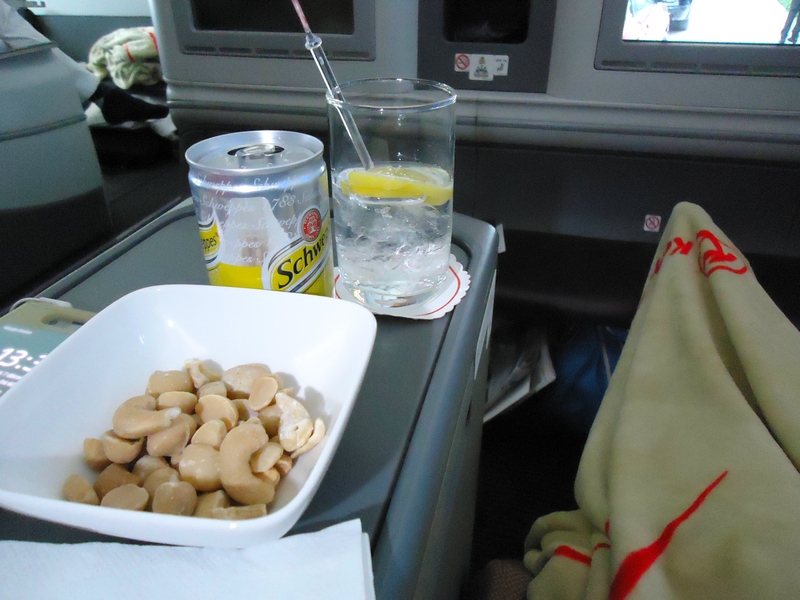 Splendid landscapes over Italy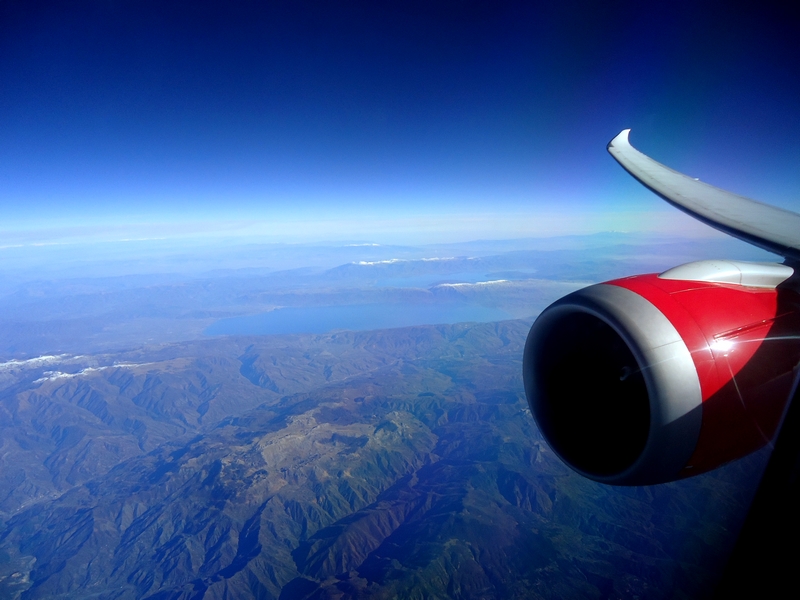 Breakfast and lunch menu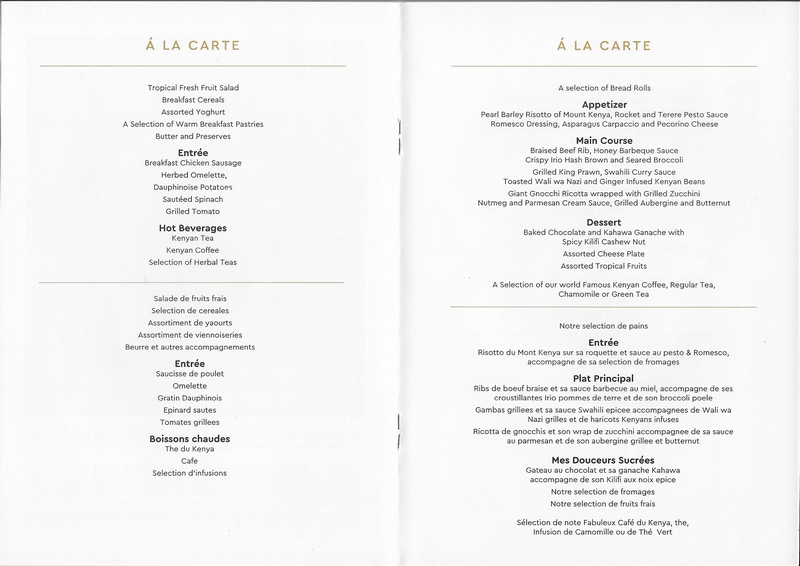 Drinks and wines list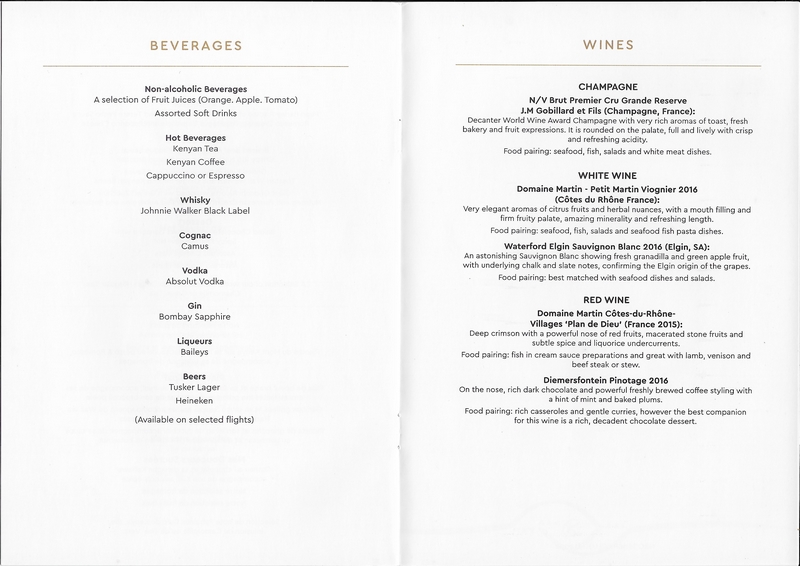 Champagne along with something to nibble : cherry tomato/cucumber/feta cheese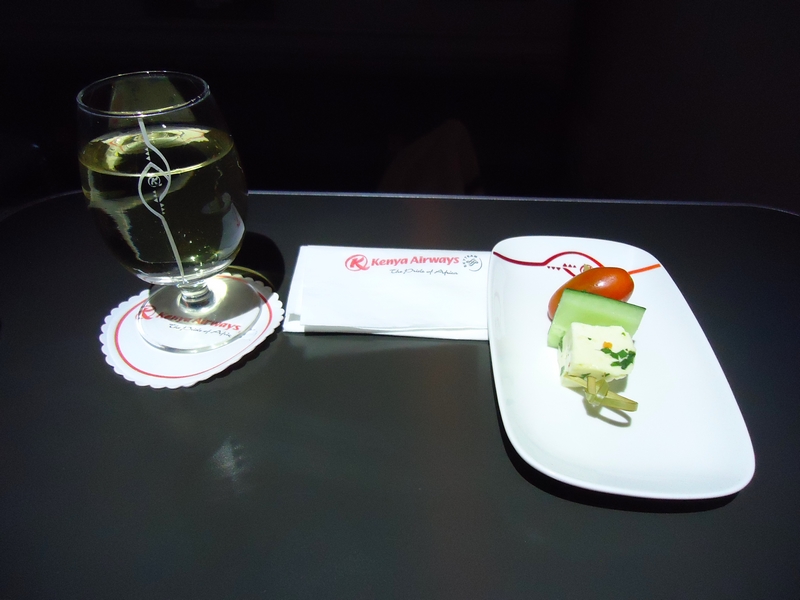 « Pearl Barley Risotto of Mount Kenya and Terere Pesto Sauce, Romesco Dressing, Asparagus Carpaccio and Pecorino Cheese » (absolutely exquisite)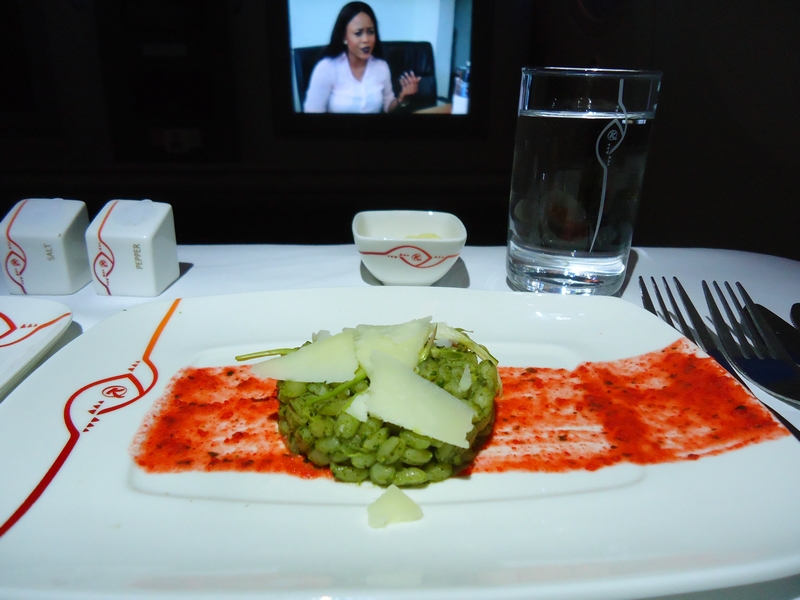 KQ's new service protocol has removed the plastic tray, what do you think ?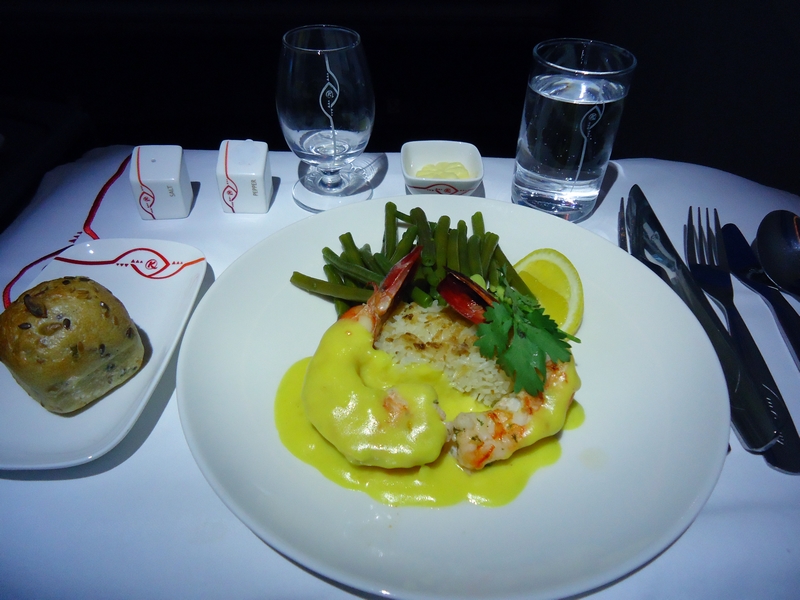 New China plate similar to ET also : « Grilled King Prawns, Swahili Curry Sauce, Toasted Wali wa Nazi and Ginger Infused Kenyan Beans » – soo gorgeous !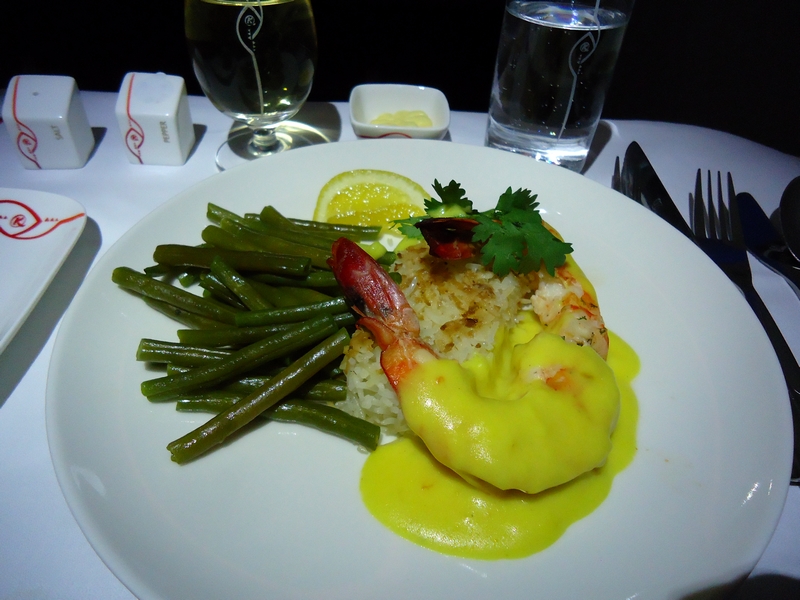 « Assorted cheese plate » and « Baked Chocolate and Kahawa Ganache with Spicy Kilifi Cashew Nut »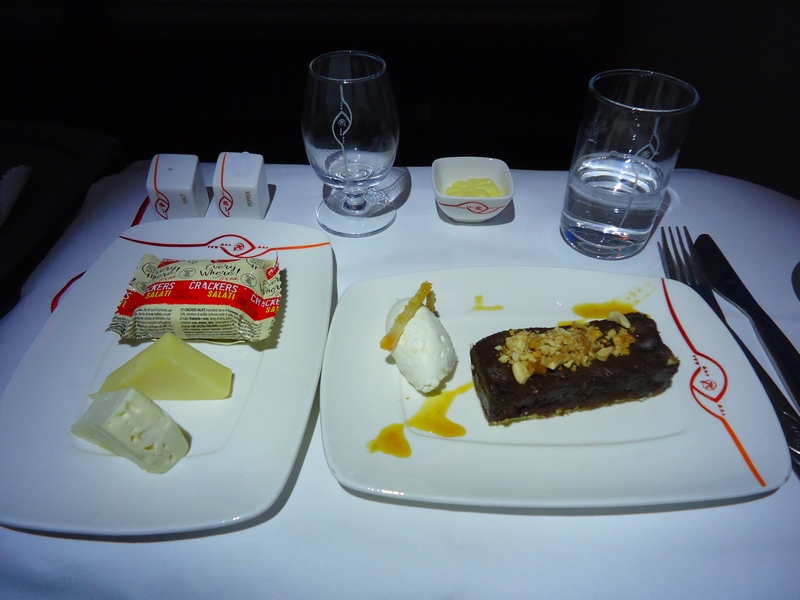 Expresso & cappucino available (on 787 only) too.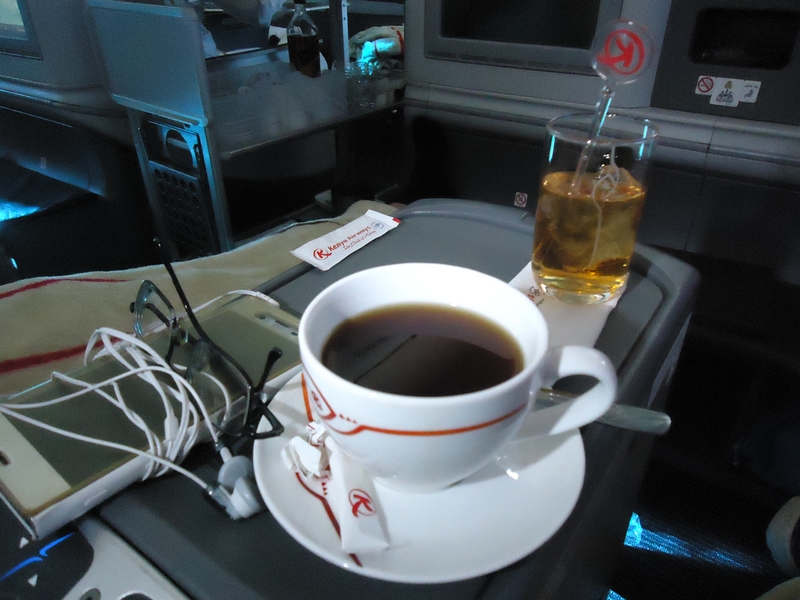 Nasty weather  in Holland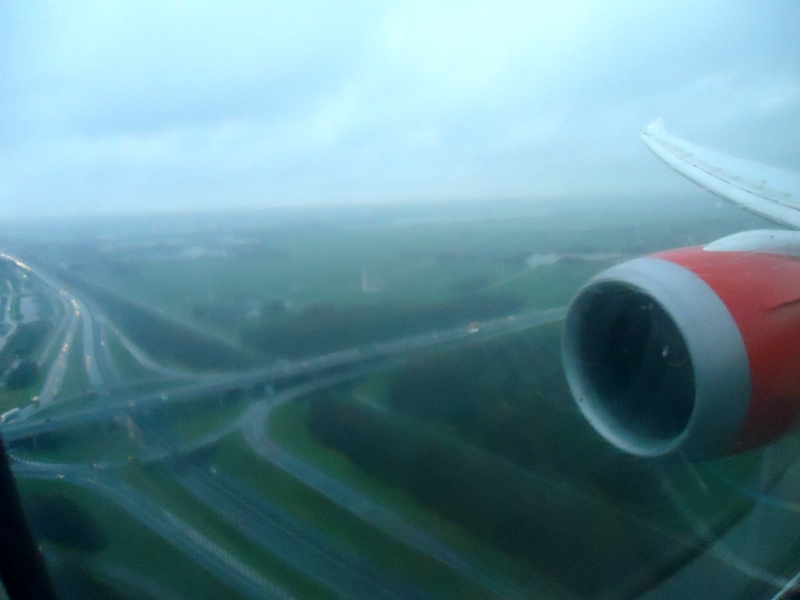 Short farewell to KQ, until the day after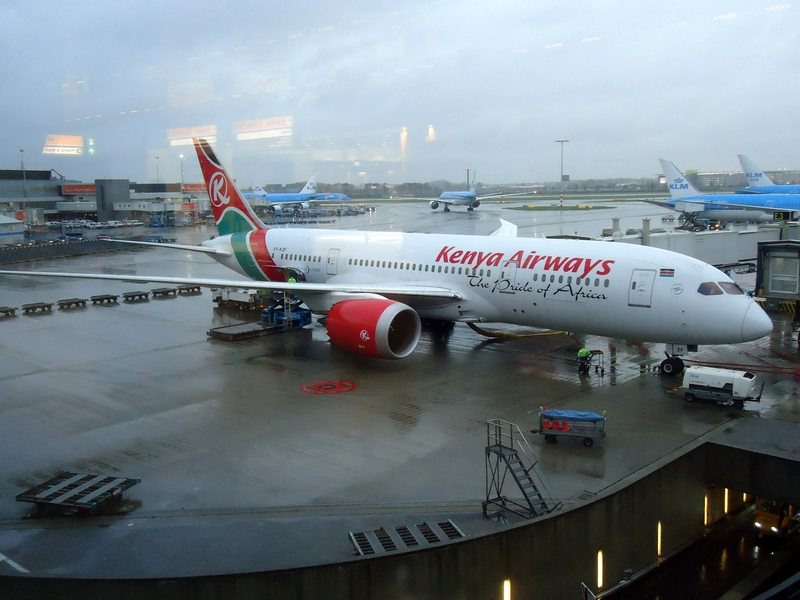 Automated gates at border were apparently operational (however with huge queues), but could not read the passport, I was obliged to visit the Marechaussee office who checked for a while it was not a fake document. When they gave it back, they said there was a problem when it was issued.
KL1637
Amsterdam – Milan
495 miles
21:20 – 23:00 ( 1h40)
B738 PH-BXF
I believe you still see the old KL Crown lounge now, has anyone been to the new one recently refurbished?
Outside view from the lounge.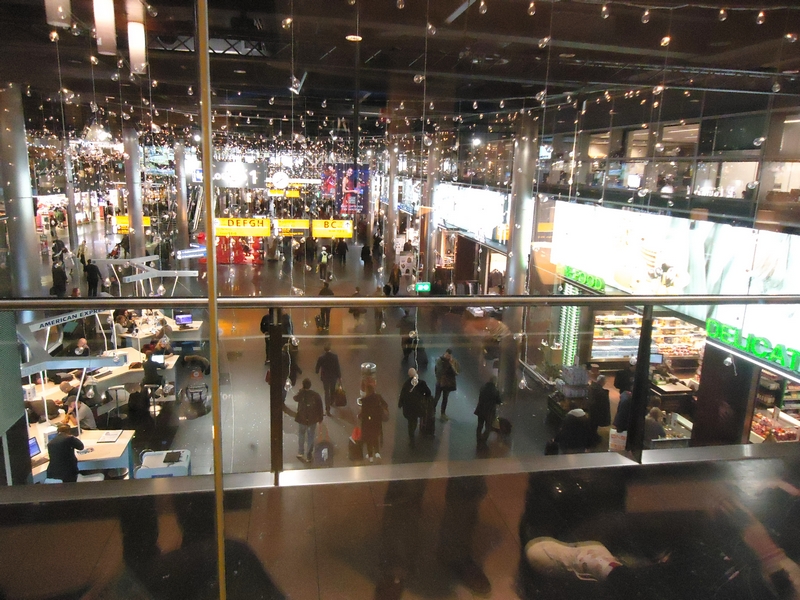 As often, so crowded at this time !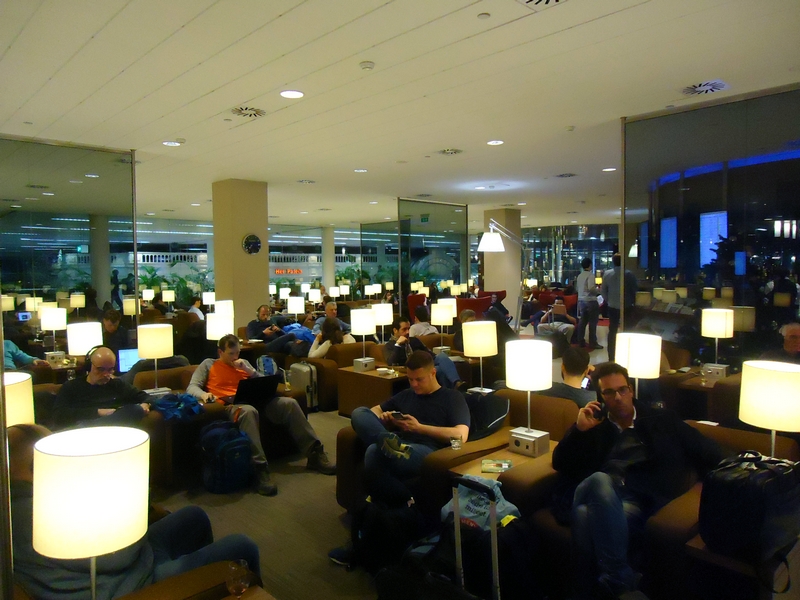 A waitress came around to offer some chicken wings – nice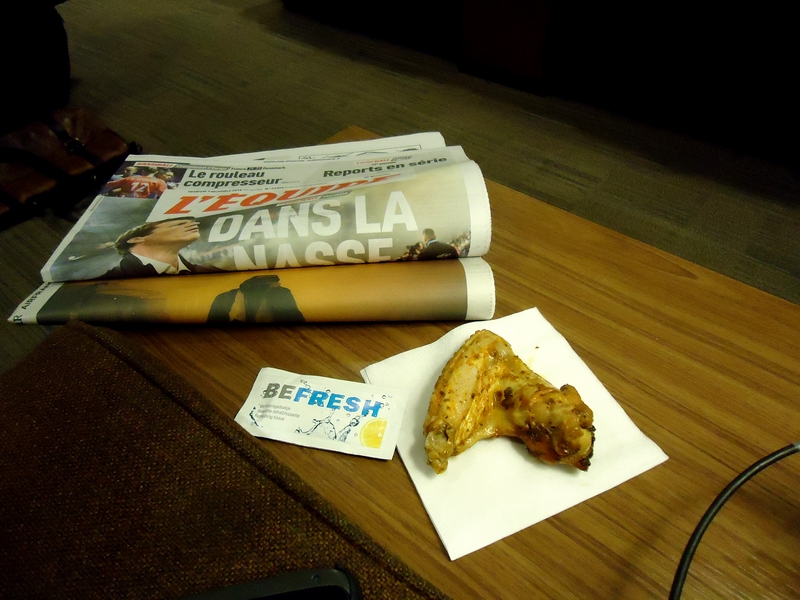 Clean and spacious shower - with hand & body cream!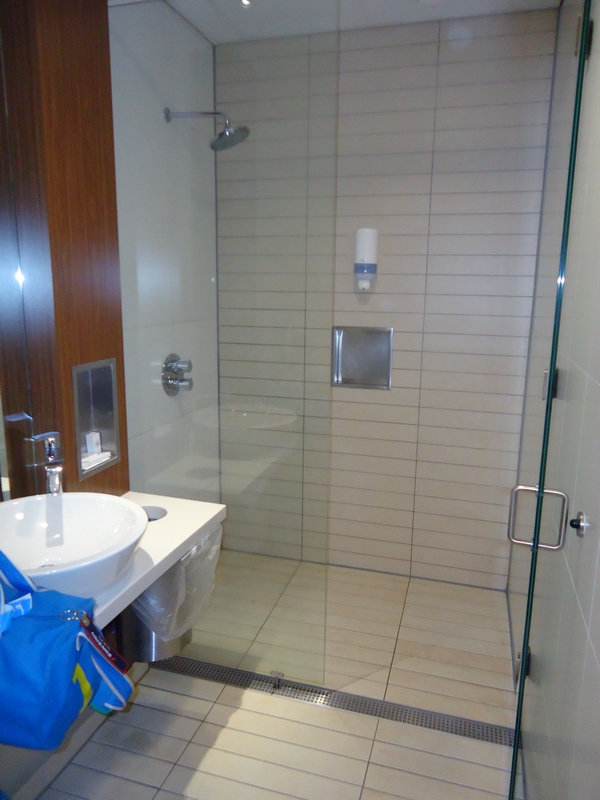 Flight departed late: 26 min.
We were only 4 pax in C.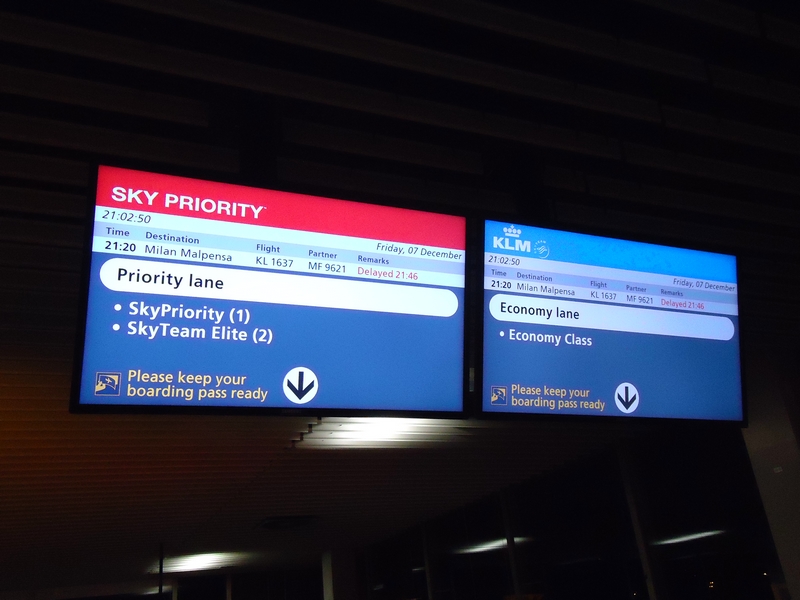 Standard pitch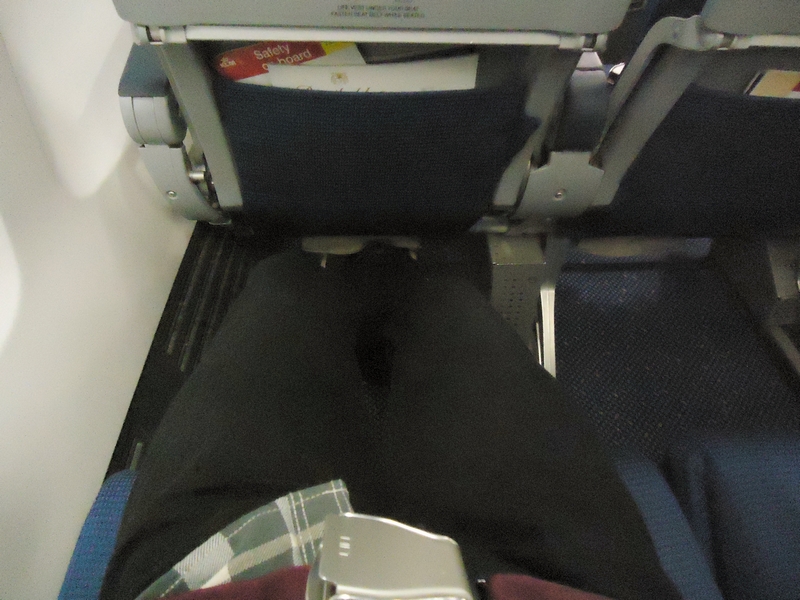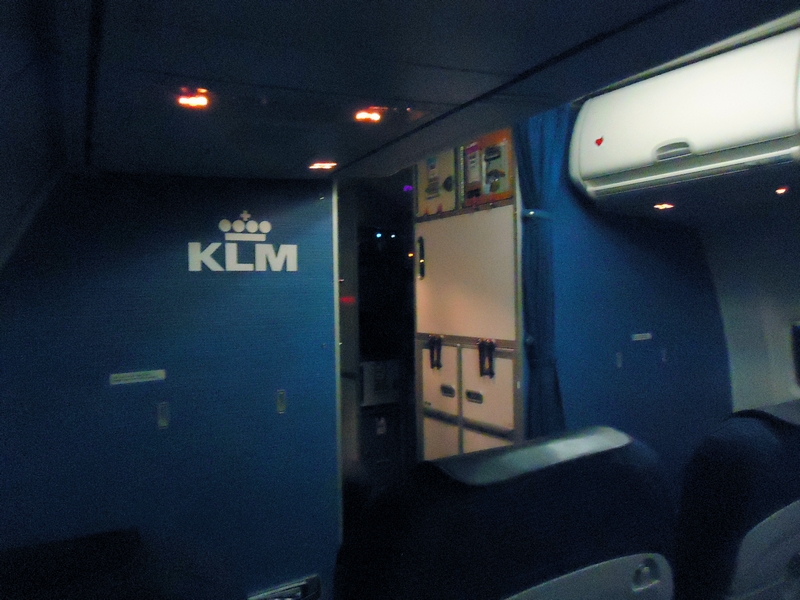 Light load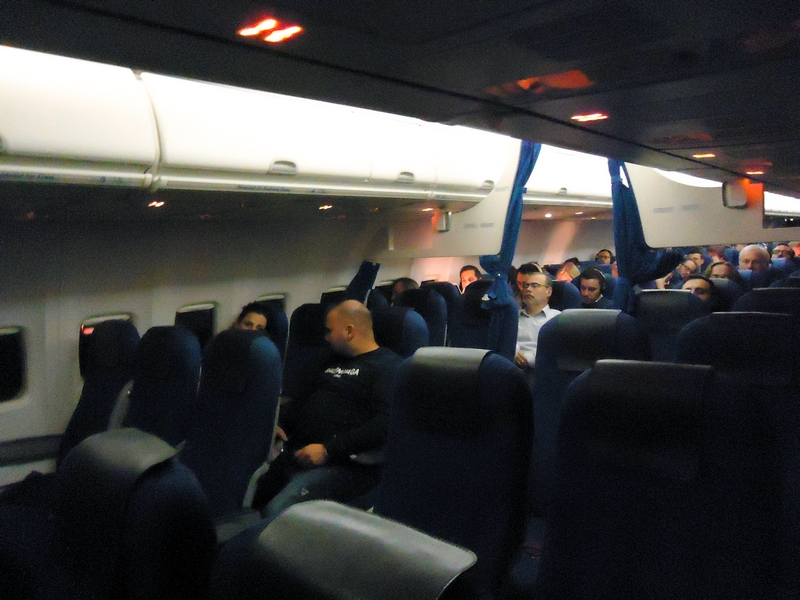 Dinner menu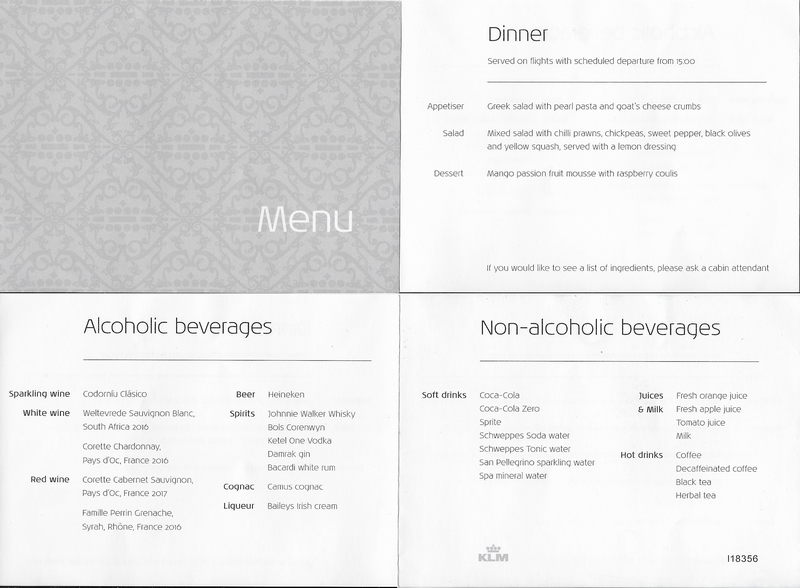 Dinner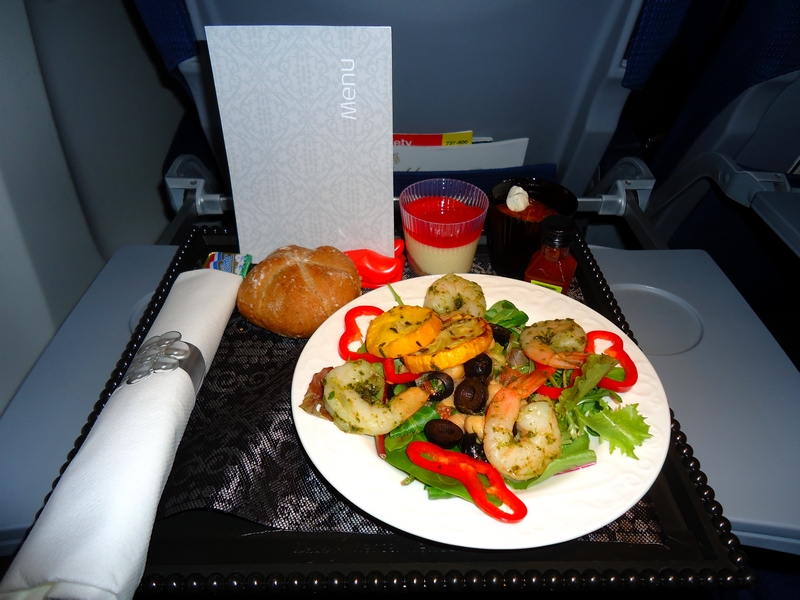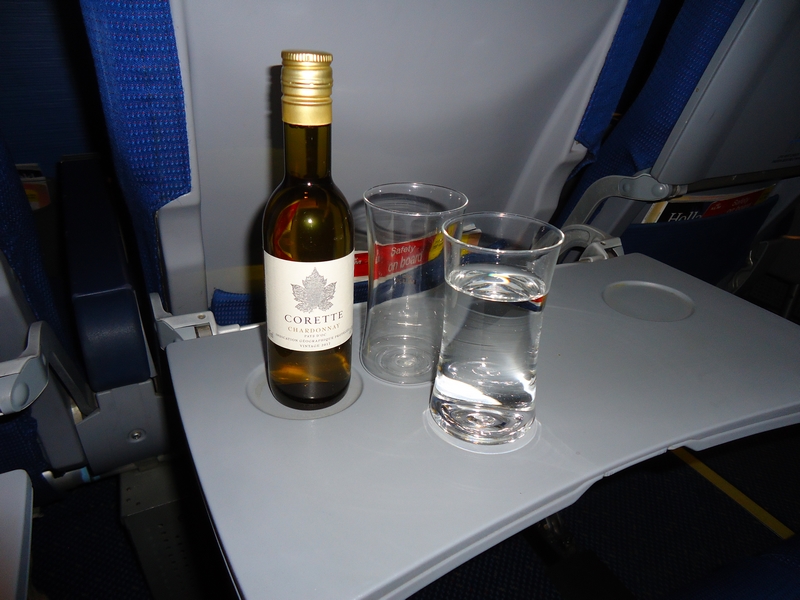 A succulent dressing to buy once at home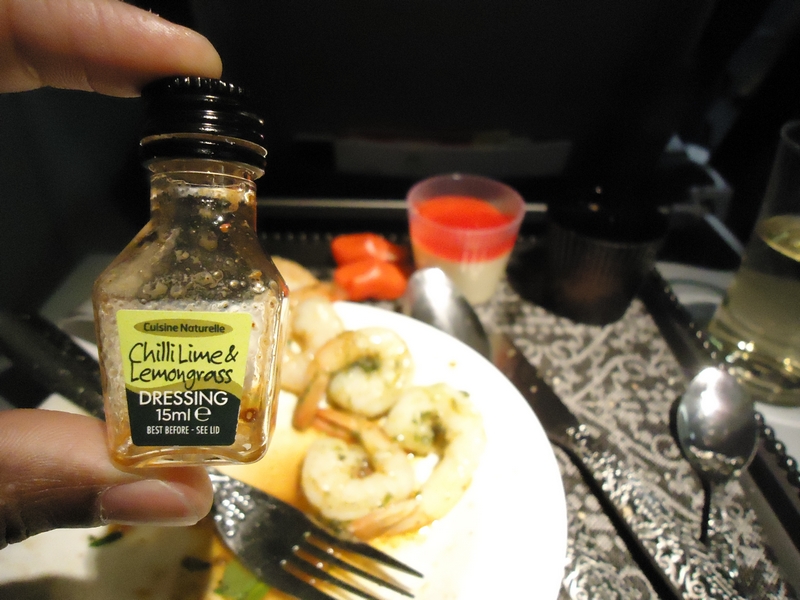 I've asked for second plate, brought over in no time, look at KL stylish silverware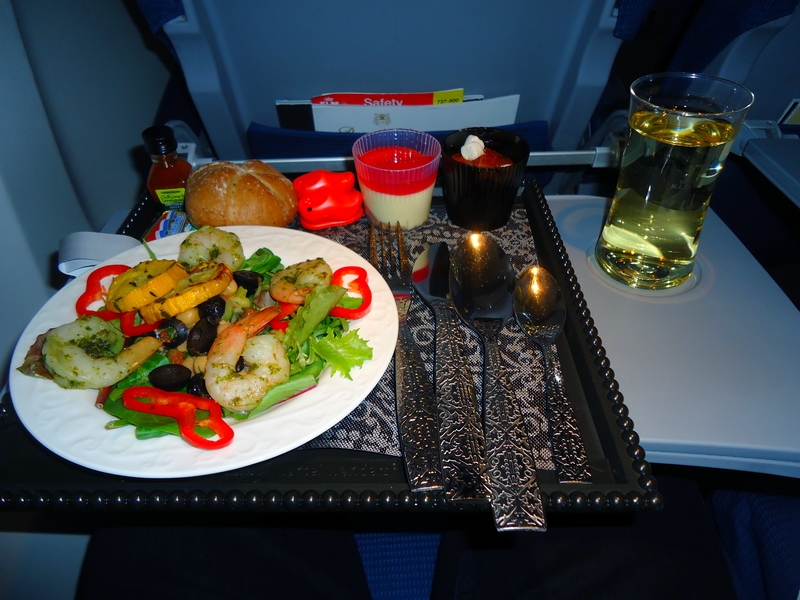 Upon collecting the luggages, Italian custom officers questioned where I ( and every other pax) was coming from - Ethiopia and waived me off !
Out before midnight at MXP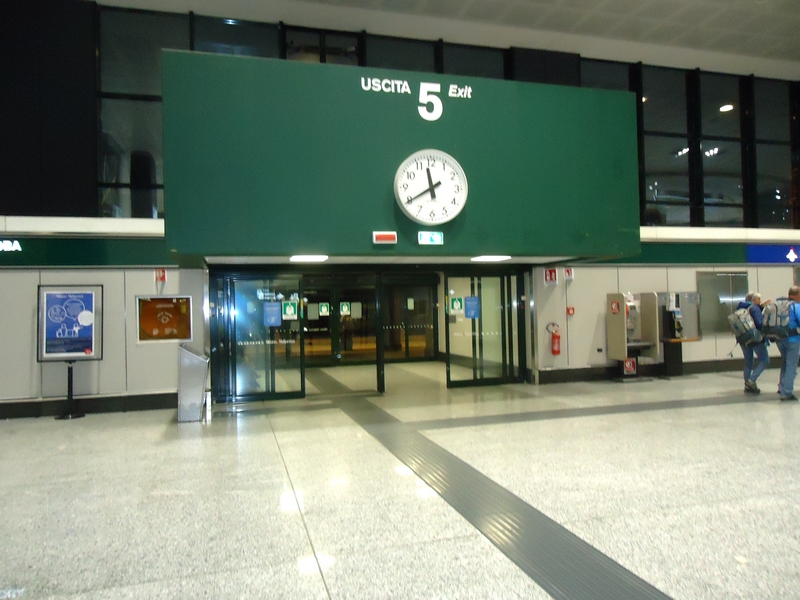 RETURN JOURNEY in a few pictures
:
Breakfast voucher offered at check in desk, as MXP lounge opens at 6am only.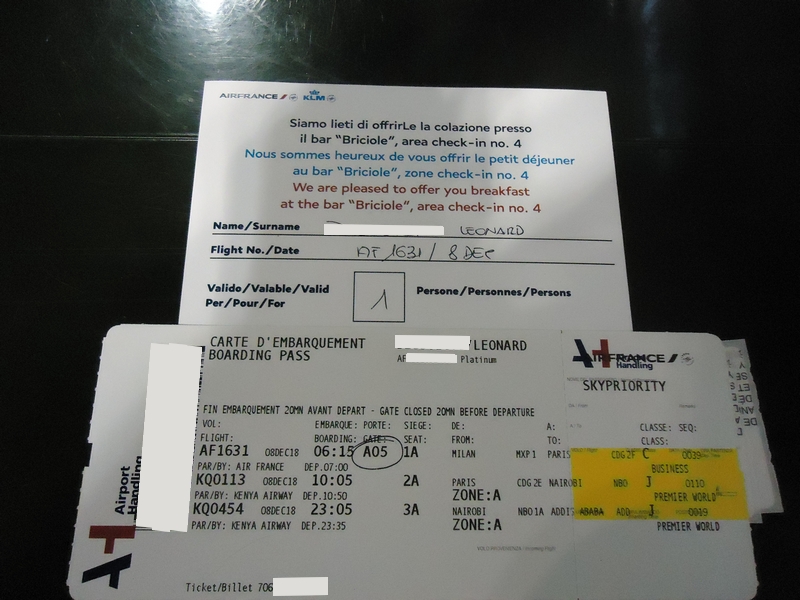 Very tasty croissant stuffed with custard cream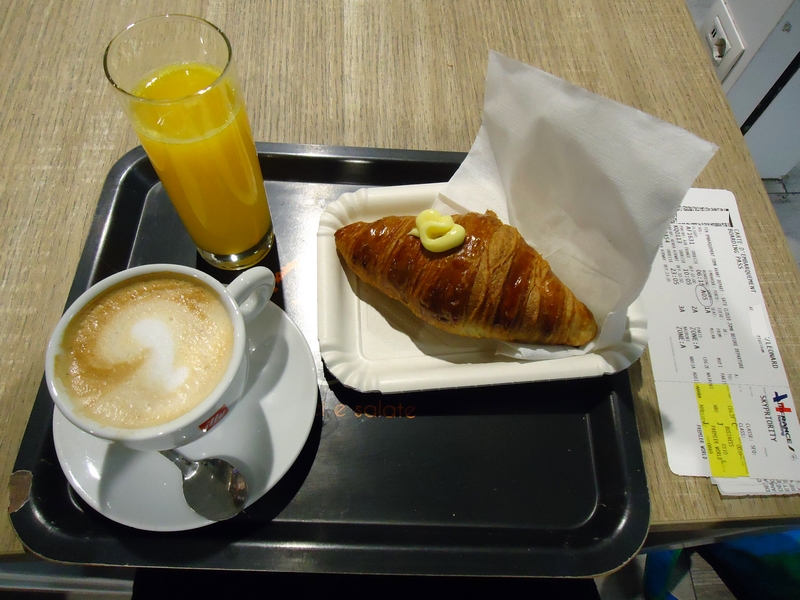 Sala Monteverdi Lounge at Milan MXP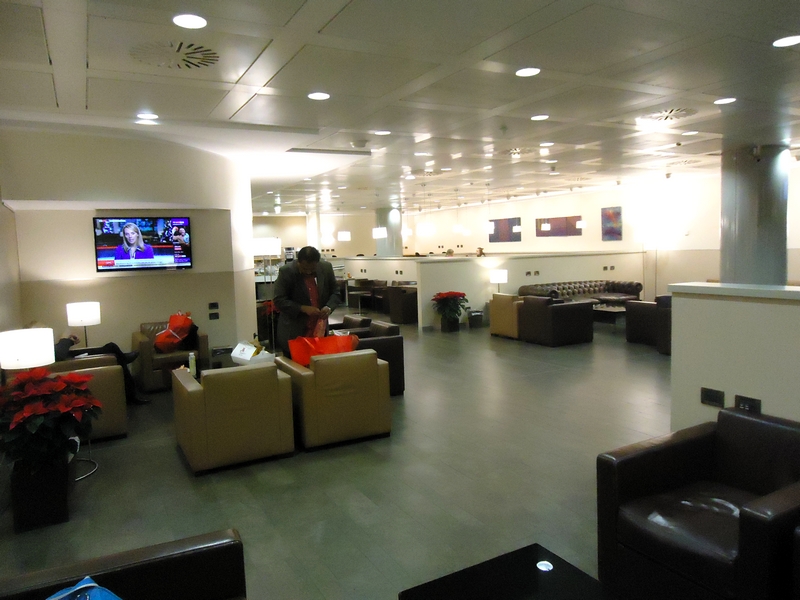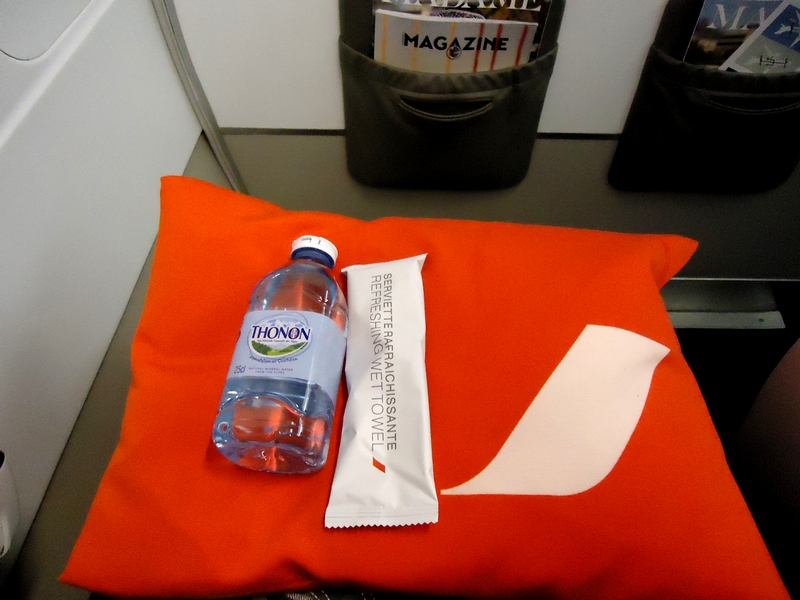 AF C breakfast ( pancake served hot) – There might be a menu but not sure/can't find it.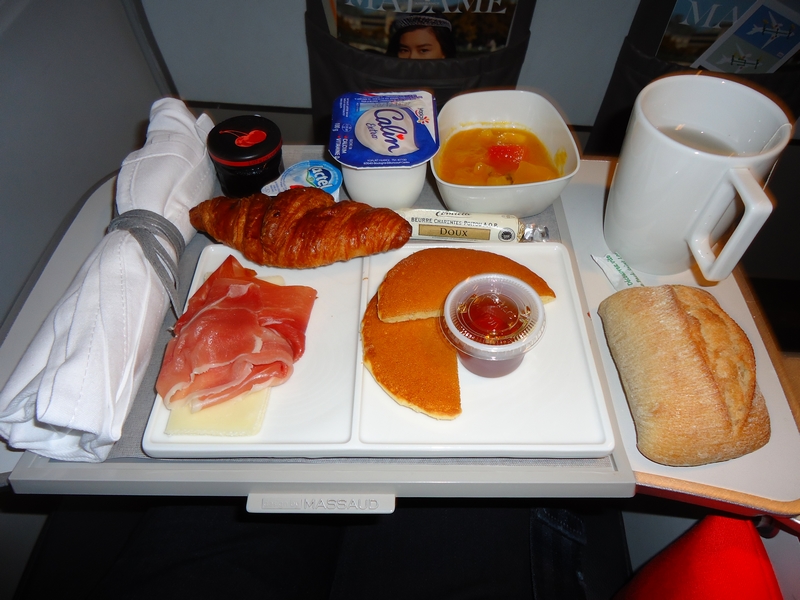 Very first time aboard « The Aberdare Range » 5Y – KZH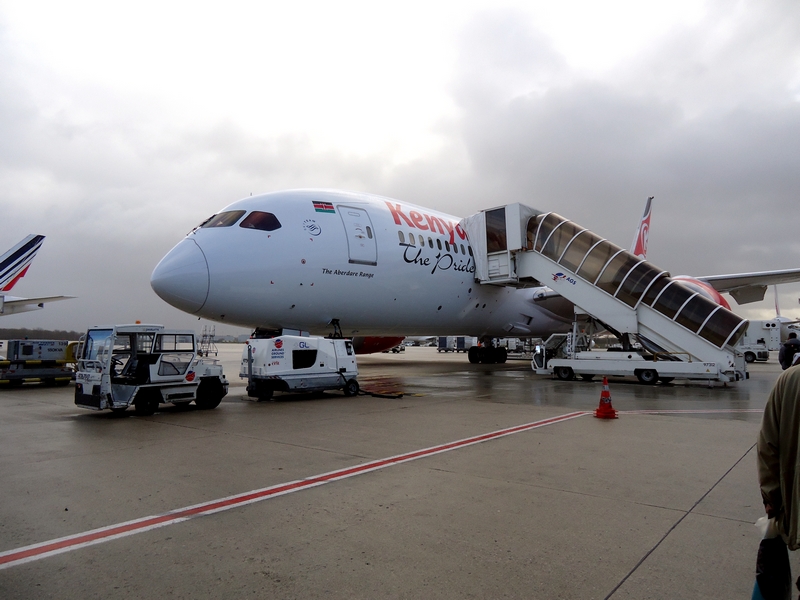 Italian influence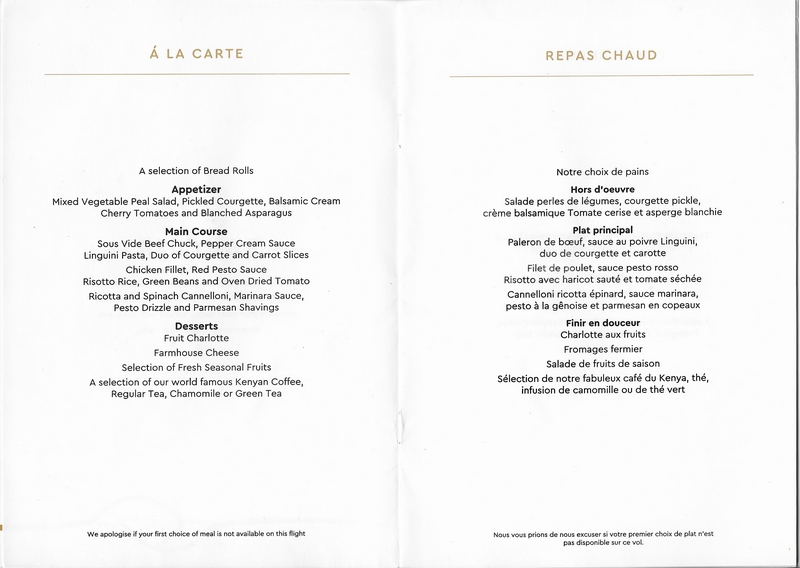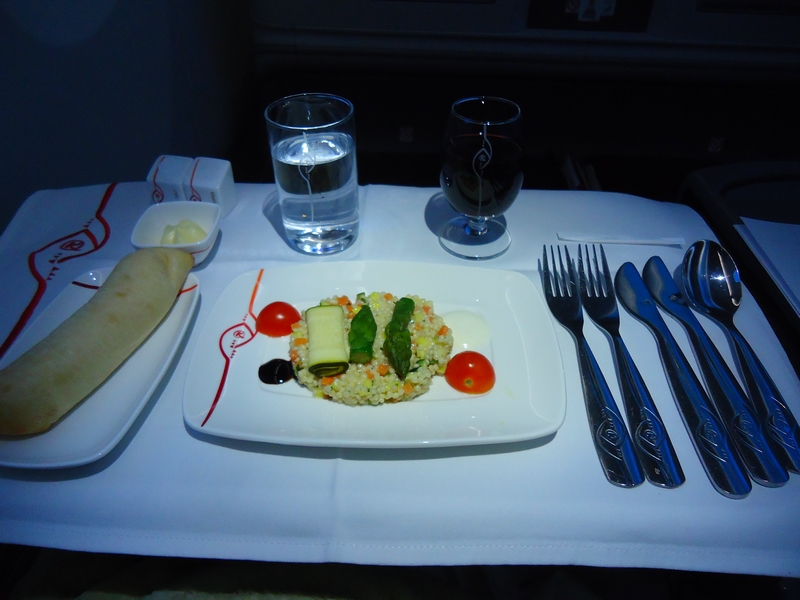 Beef chuck with (mild) pepper sauce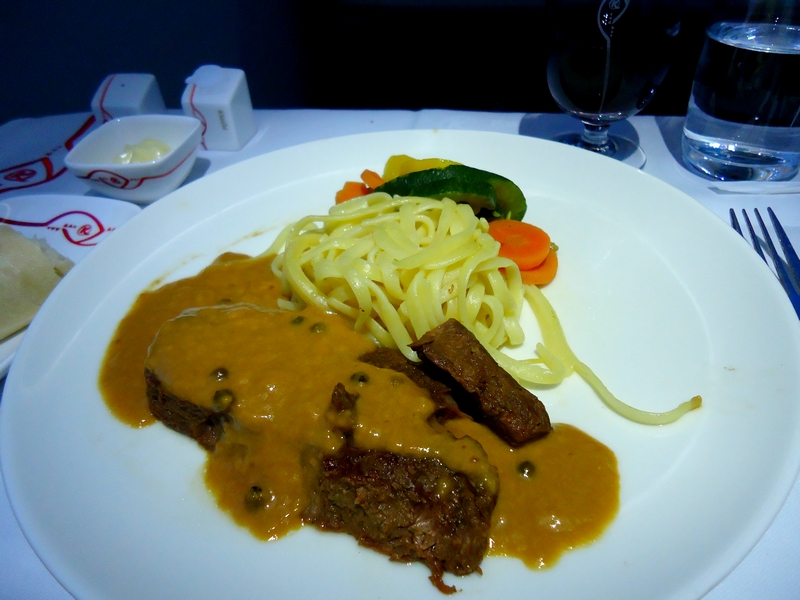 Delicious fruit charlotte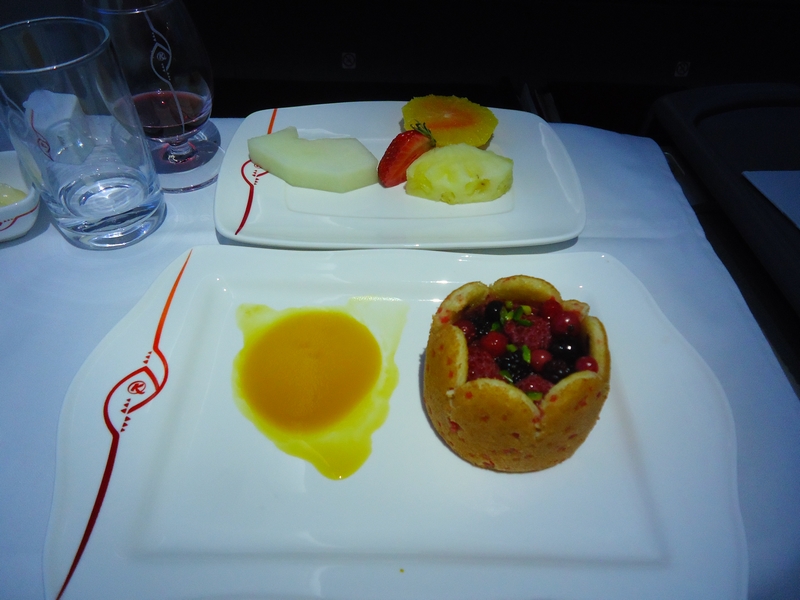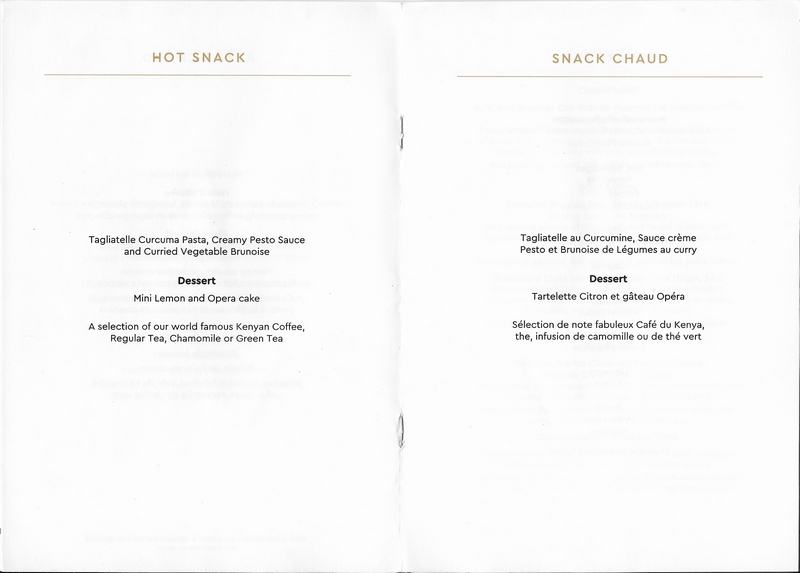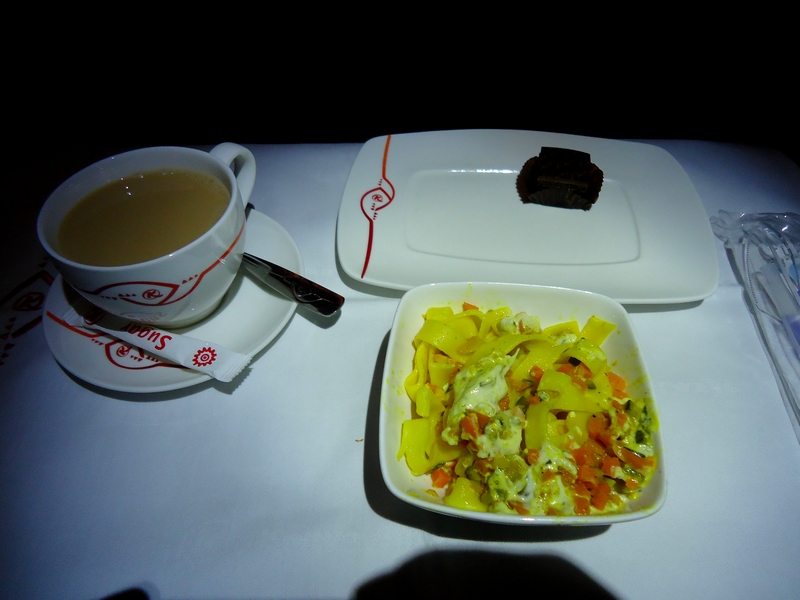 I also include a landing video in Djibouti of KQ454 which makes a stop on its way to ADD. (No 5th freedom rights though).
https://youtu.be/FrMurmwb5pM
Due to a schedule change (KQ452 instead of KQ404), layover at ADD on separate tickets went from 8h to 4h. Upon disembarking, I went straight to the immigration desks to buy the single entry visa, while commenting loudly on the fact that it was pity that no one could get the transit visa directly here on arrival. The kind officer advised me to go upstairs at ET transfer desk. From here, a fantastic ET employee took the luggage tags and next flight booking reference and said that luggages will be transfered to KGL via NBO and added that I would need to collect the BPs at the gate upon boarding. In the meantime, I was surprisingly admitted to the much better Cloud 9 lounge while flying Eco with KQ and without holding any BP so far...
I proceeded to the gate relatively early, and good news the BPs got printed. Staff asked if I had luggages (yes 2) but I was not given any tag by one of their colleagues who told me to not to worry as they will follow me directly to Rwanda!
All in all a very positive transit experience. However I can not certify this is the standard non ET/*A transit procedure at ADD, but for sure kudos to all ET staff who can do it with smile.
Would it be realistically possible to try to do this in Europe/China/US?
KQ454 with a stop at Djibouti airport – JIB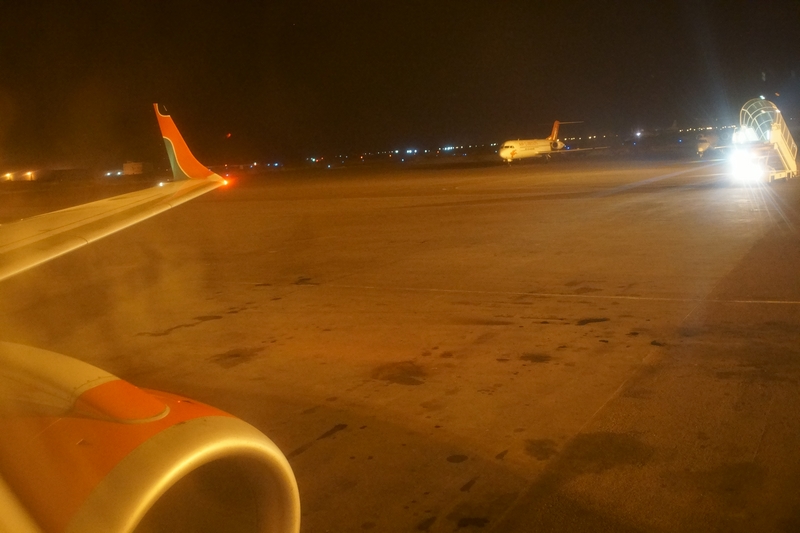 Air Djibouti DC-9 with which registration? Is she still flying (even non commercial) ?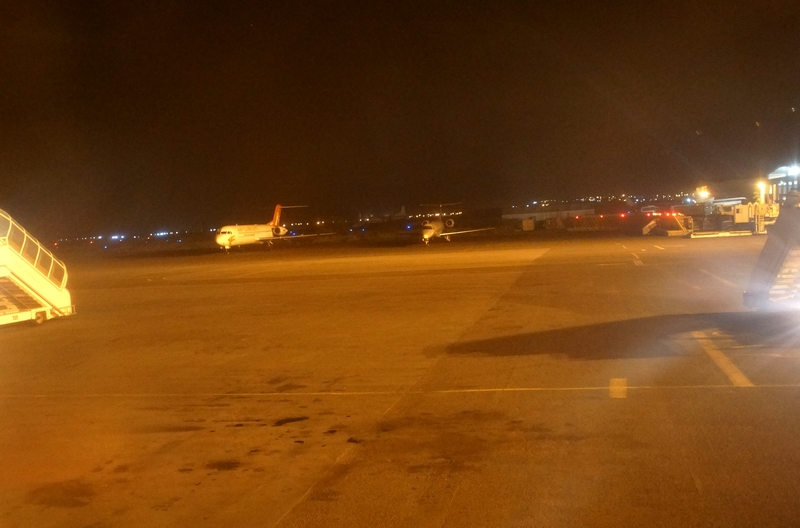 Taken at Kigali ! On separate tickets, a KQ to KQ transfer very smooth at ADD – Well done to all Ethiopian Airlines staff !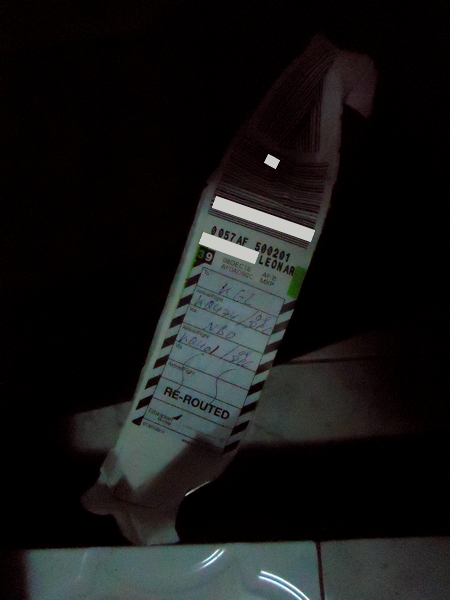 Sorry that it took so long to publish. These days photobucket screws up too often, more over with their extortionate fees, it proved better to switch to
the free and excellent Casimages.com
tool asap.
CONCLUSION
Surely a no brainer for €750 (or less...) – anyone can fly upfront. God bless ET staff at ADD, otherwise it would have been very difficult on the way back. Will try to compare AF and KL next time on the same routes!
ADD – NBO route was flown 4 times and ET twice, from East Africa to Europe last year.
My sincere sympathy to my African sisters/brothers and their families of this awful crash.
More trip reports:
*
Brussels Airlines in Y+/Y: EDI – BRU – KGL
*
BA Club World in A380 + Virgin Little Red: JNB-LHR-EDI
*
Sunshine in Burundi? Kenya Airways, Bujumbura – Cape Town and back to Paris CDG
*
KLM versus Emirates on Harare – Lusaka
Many thanks for reading, comments and corrections always appreciated!
Léonard / EastAfSpot aka East African Spotter