Greetings all!
Took long enough to compile this report so I'm glad to finally share this experience! As the title suggests, this trip was significant due to the fact that this was not just my last on a Philippine Airlines 747: this was my final chance to ride onboard the aircraft whose registration has been my A.net username since 2002.
For sure a lot has changed since I first flew on my registration namesake
almost sixteen years ago
. The cabins finally received an overdue refurbishment in the late 2000s with PTVs in coach and angled lie-flat seats in Mabuhay (business) class. Personally I've since become a frequent flyer (albeit on other airlines) where the enthusiasm for a long-haul flight has been diminished over time. This trip, however, helped rekindle some of that nostalgia that I've sorely missed in the 1.1 million miles flown between those fourteen years.
As I was wrapping up an internship in Japan, I tried to shoehorn this special itinerary in my return to Los Angeles. The final route that PR's 744s served was MNL-SFO which meant a minor detour in getting home, something worthwhile to catch this venerable workhorse in its final weeks of service with the airline. Initially the plan was to fly TYO-MNL to catch the 744 flight which was then adjusted to include HKG due to a savings of about $500 in the business class fare compared to starting my PR trip at MNL. Alas, life's too short to be flying nonstop.

Philippine Airlines
Flight 307
HKG-MNL
A340-300
18 August 2014
Recalling HKG during that trip was a juxtaposition compared to my most recent trip a few weeks ago as the current protests continue on in the metropolis. After a quick jaunt into the city via the Airport Express and getting my connecting luggage squared away at the PR check-in counters in Terminal 2, the security and immigration lines at Terminal 1 were of pure mayhem. Having been my first ever experience in T2, I was unaware that I could have done that same process at that side of the airport, taken the APM to reach the gates, and saved a bit of time in the process. Yet looking back, it felt like an ideal comparison to that of the most recent trip a few weeks ago where checkpoints were setup prior to entering the terminals which, as ticketed passengers were the only ones permitted even landside, felt like a relative ghost town. As the security and immigration process ate up time to unwind in the lounge, I headed straight for the gate.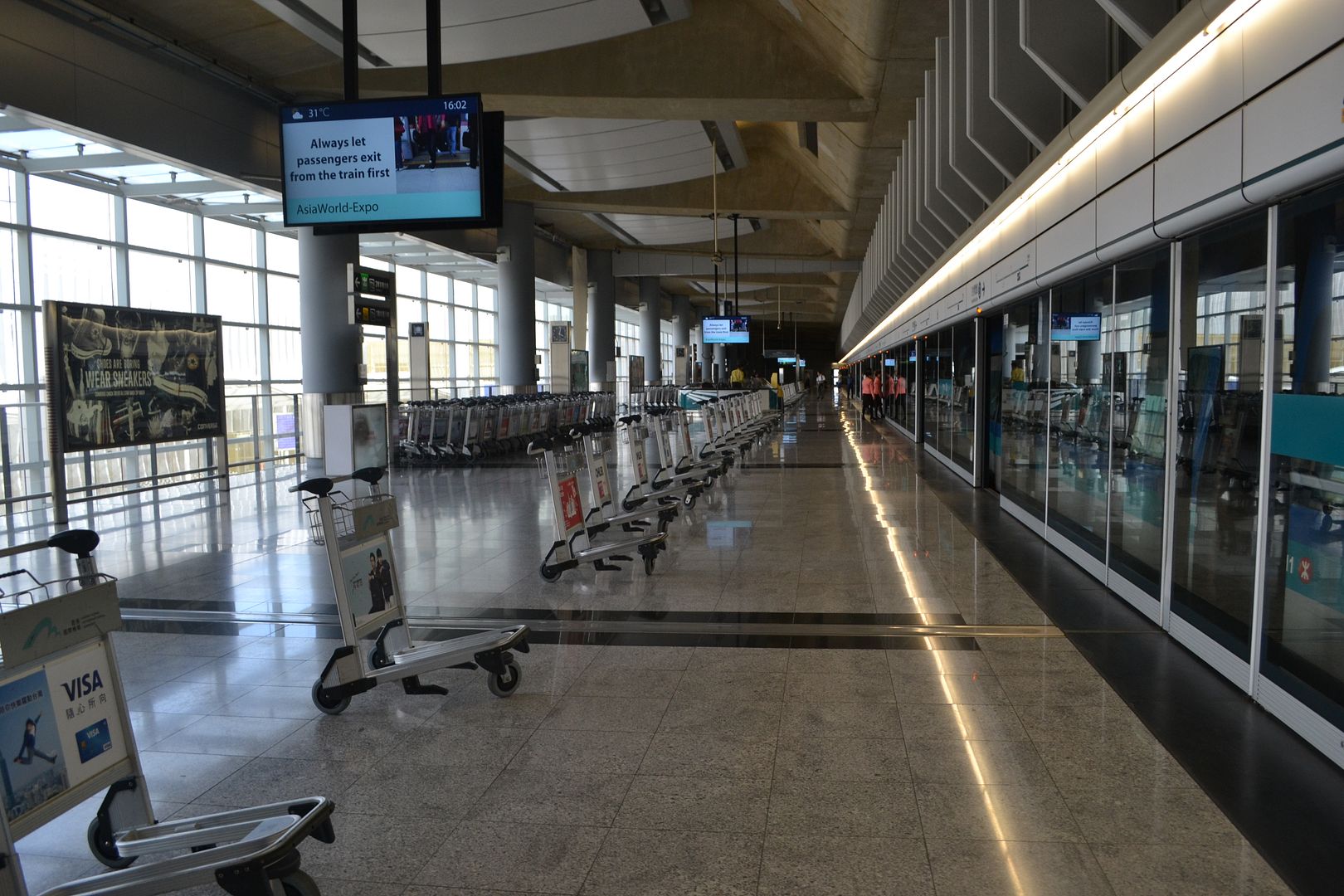 Complimentary carts ready to be used at the Airport Express Station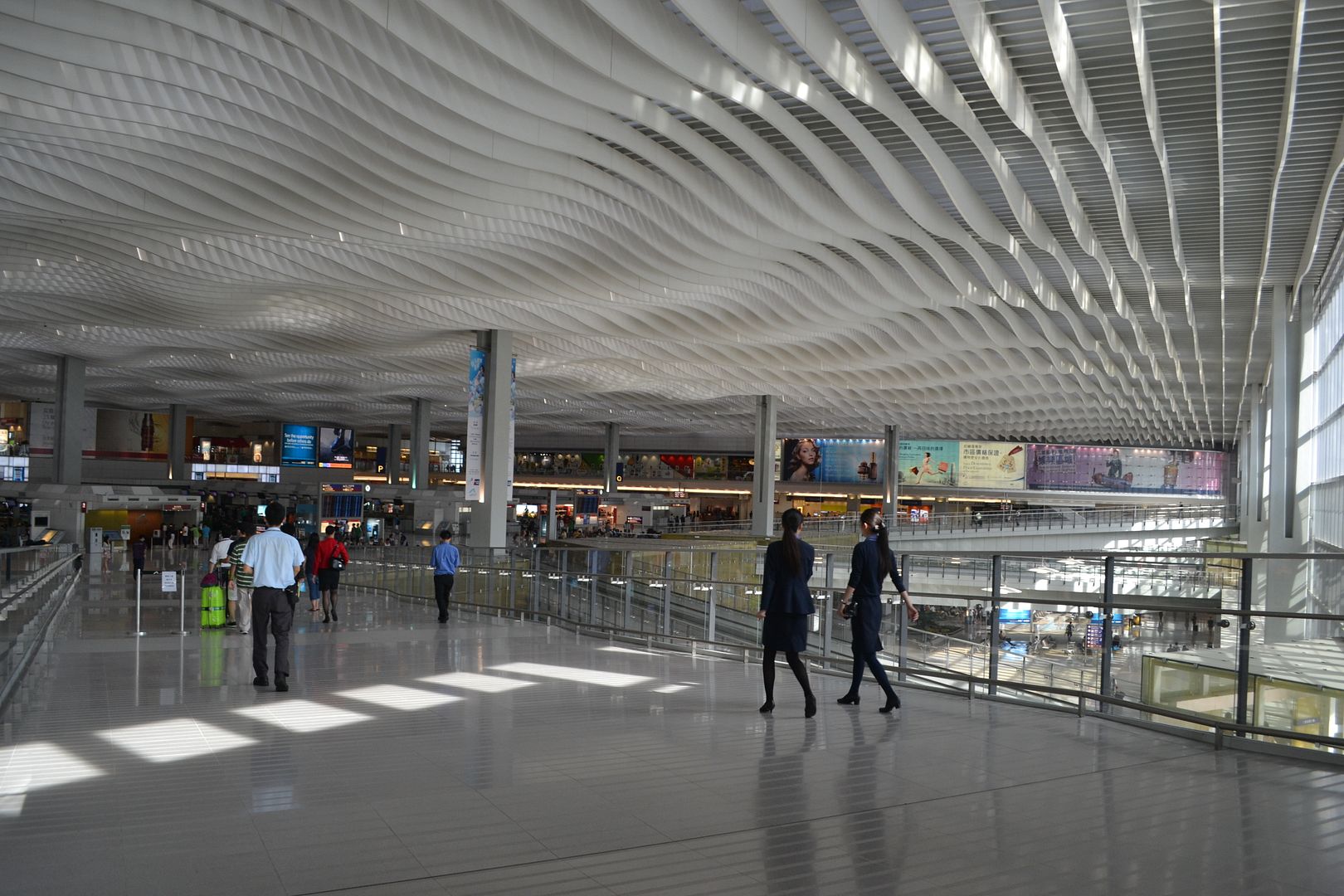 Terminal 2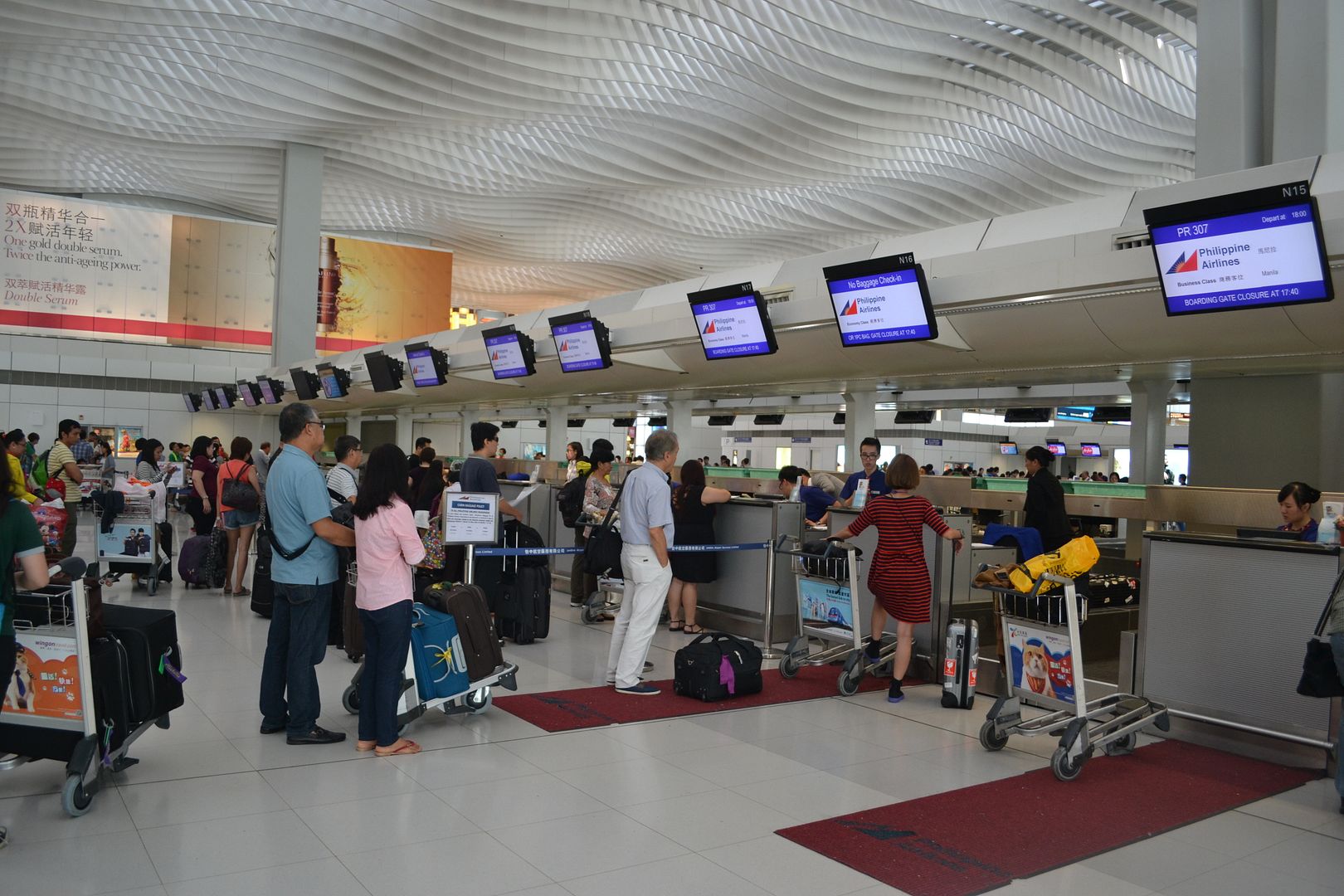 PR counters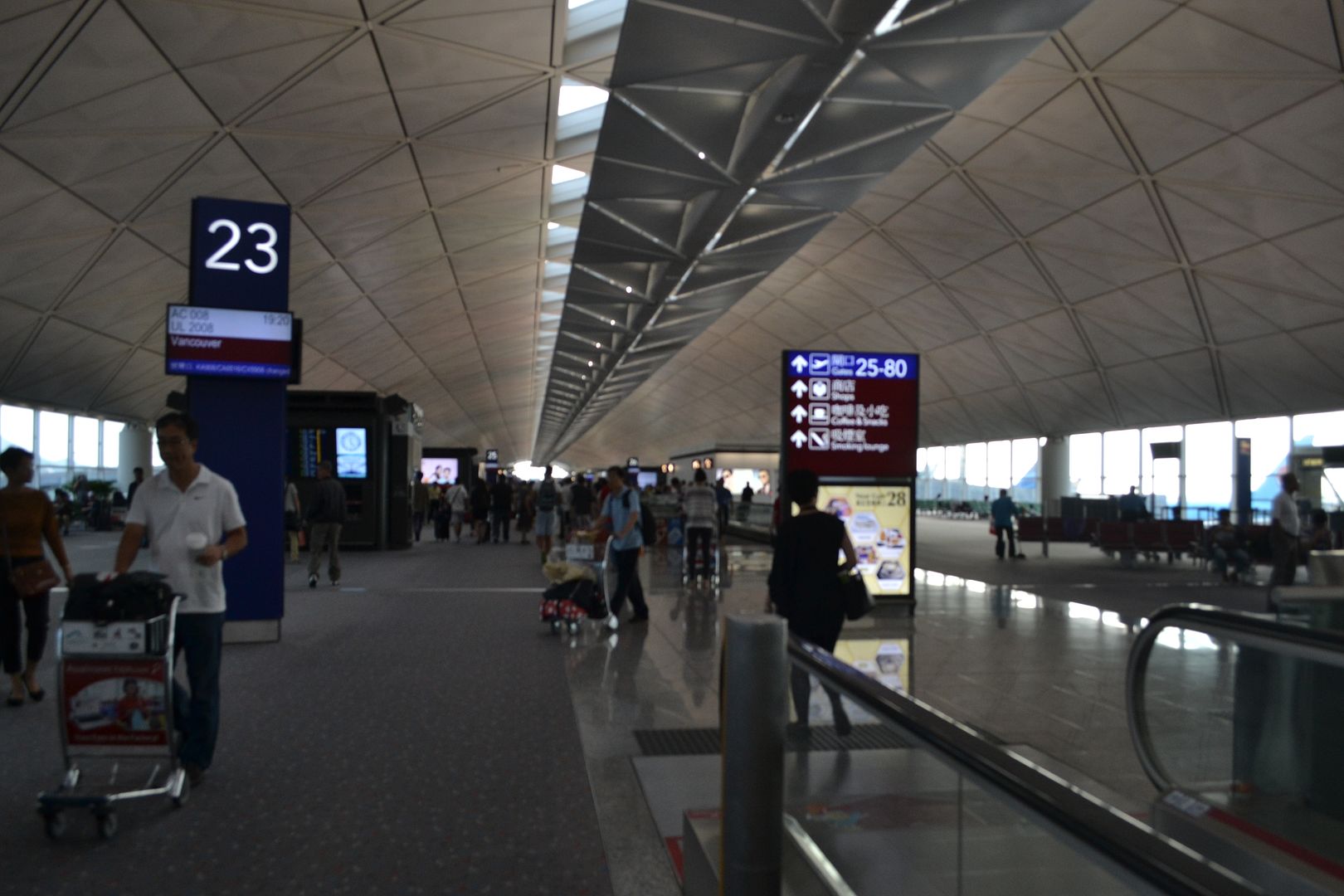 Airside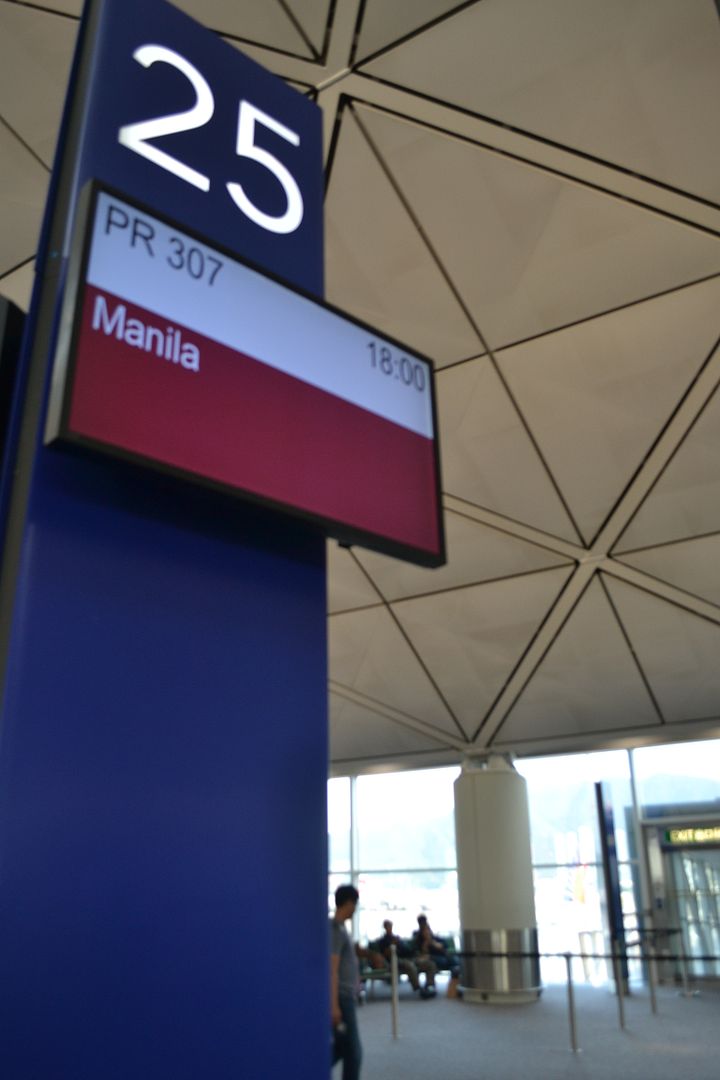 Now came for another nostalgic trip: it turned out that this aircraft was one of the last legacy A340s that PR originally ordered and which were being progressively replaced by ex-IB birds (which later were themselves replaced by A350s.) Prior to replacement, these A340s had their original Mabuhay Class seats removed, leaving the original 12 First Class seats as the only premium cabin. Having eliminated First Class years prior, the old F cabin has since been marketed as Mabuhay Class and, IMO, a tad bit superior to the 747 and ex-IB seats just because of its ability to go 180 degrees flat compared to at an angle albeit with the lack of a privacy canopy/screen. Aircraft interior history aside, it was the PR A340 F class that I had my first ever experience with an international first class cabin, though it was for
a short hop between LAS and YVR
(how far we have gone from those low-megapixel cameras where blurry pictures were commonplace.)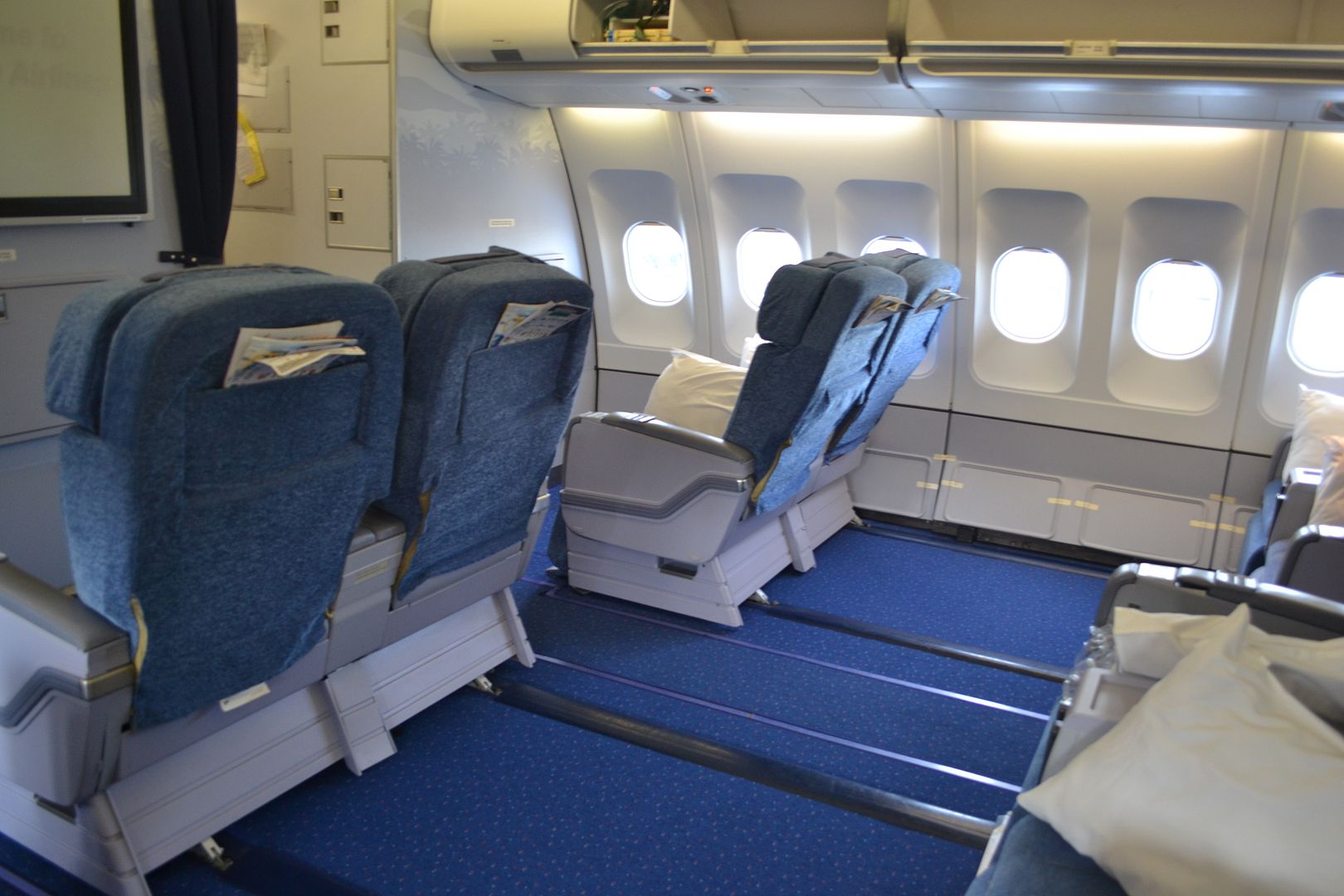 Mabuhay Class
Just like that LAS-YVR flight, there were only two other passengers seated in Mabuhay Class for our hop to MNL. I began to appreciate such a light load later on as my original seat could not go completely lie-flat and was missing the footrest extension. Granted, I doubt I would be able to take advantage of the feature for such a short flight!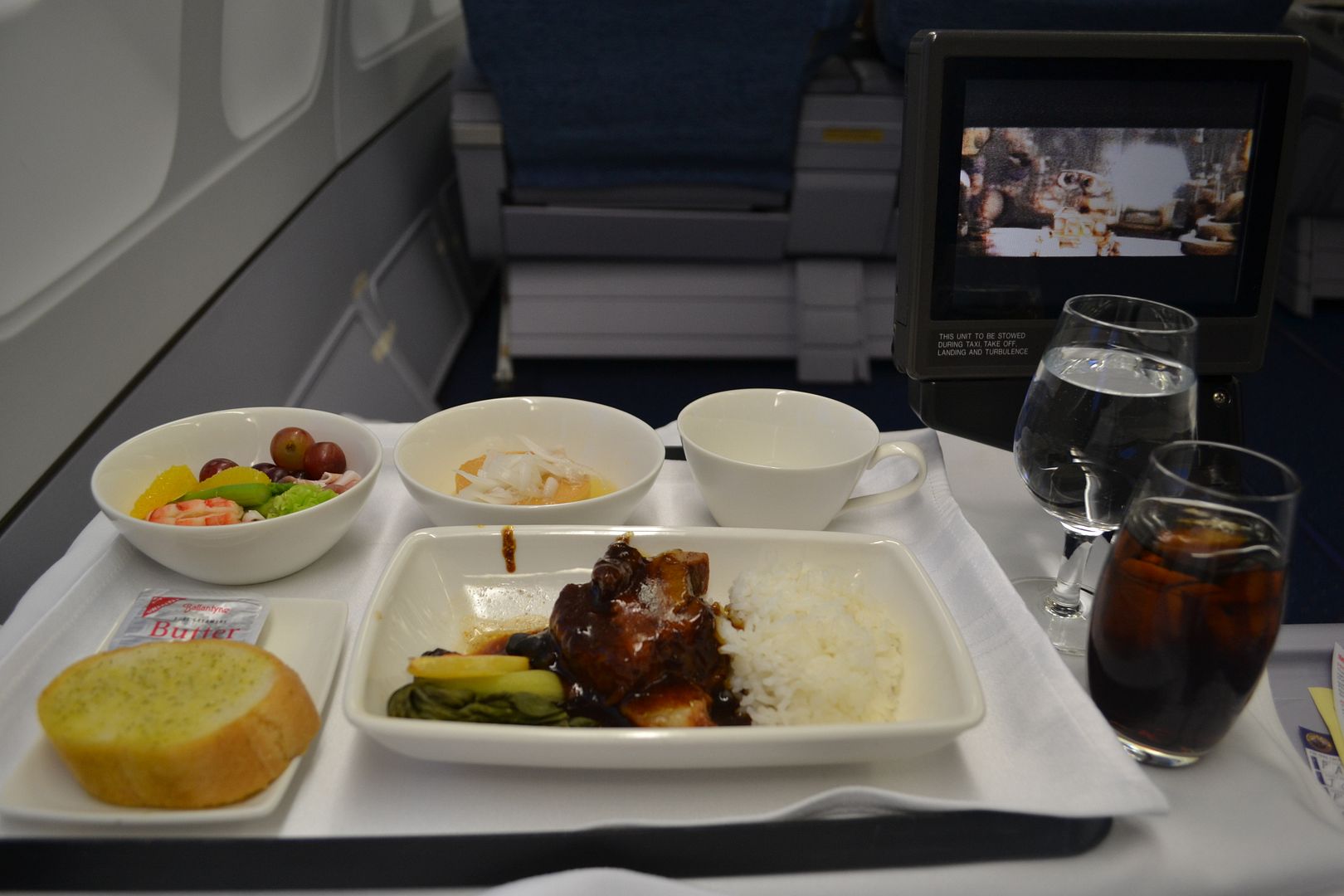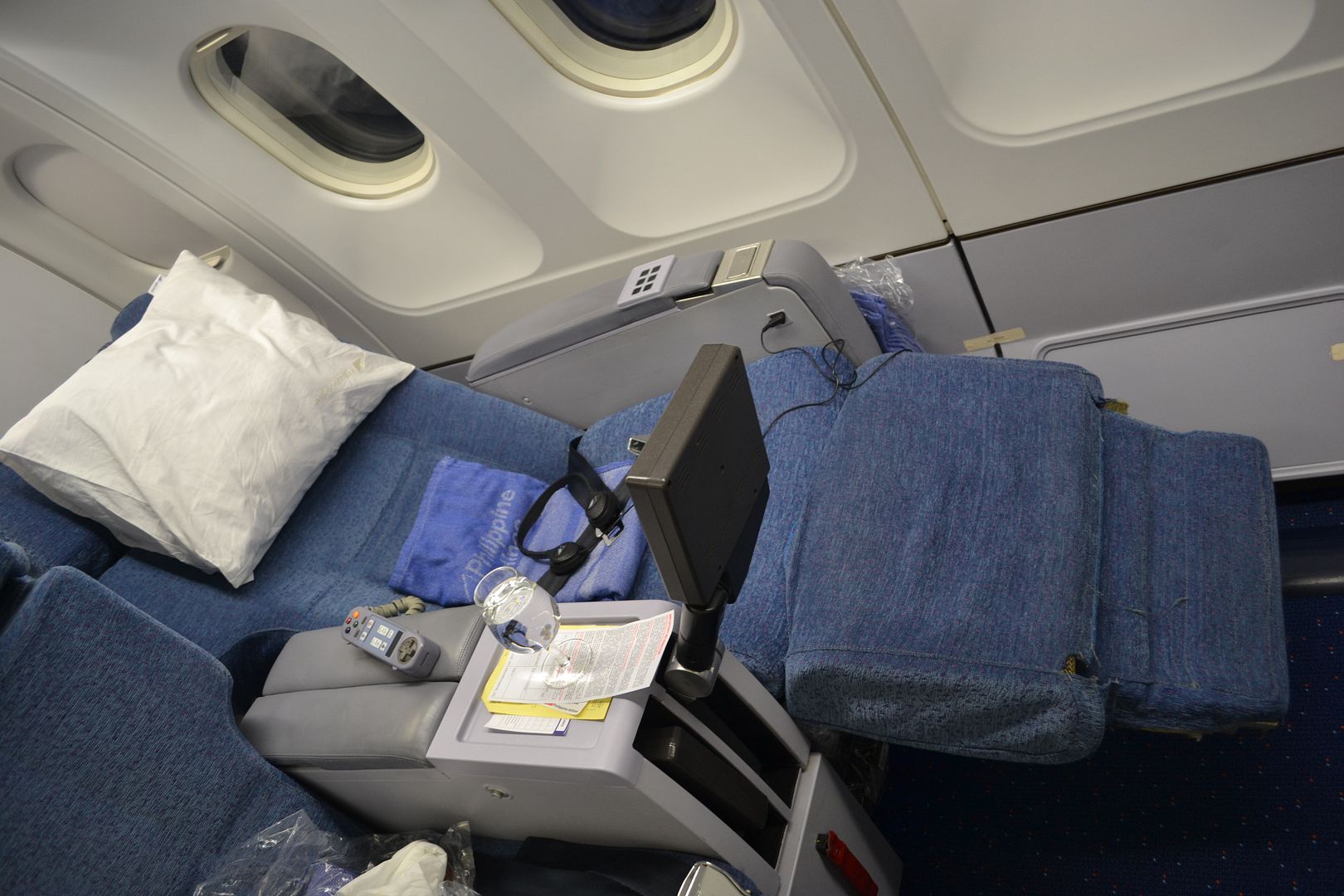 2A at the most it could recline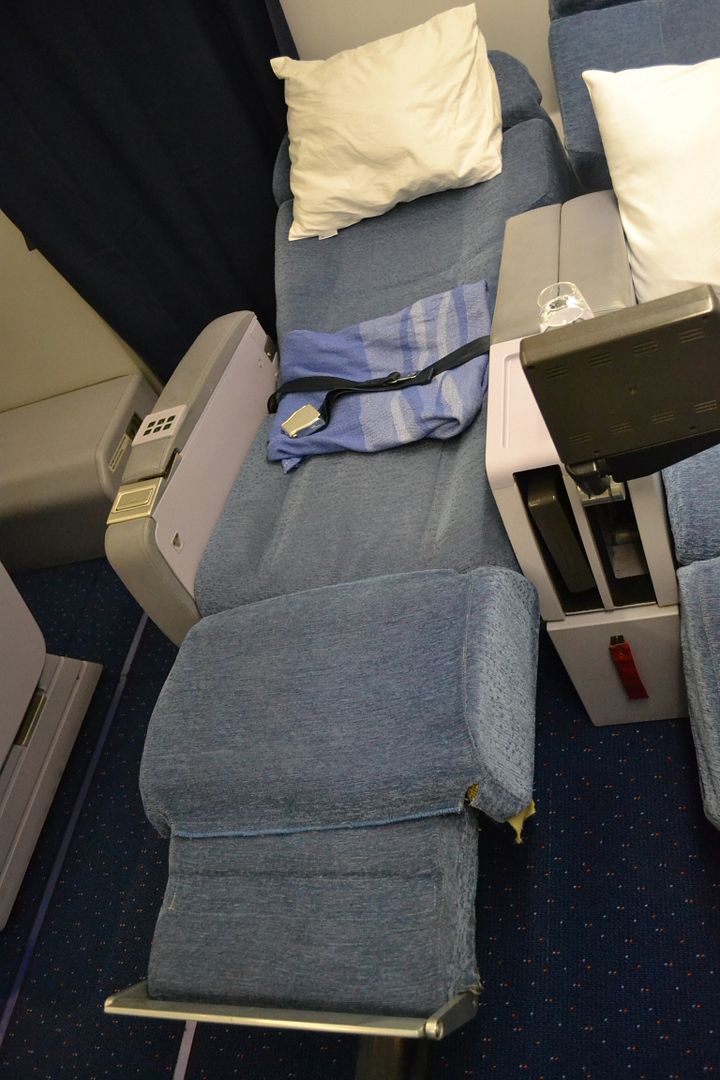 2B fully reclined
Arriving into MNL brought a rush of emotions: as we taxied into our gate at T2, PR307 found itself parked conveniently next to the aircraft of my onward flight, the 747 who was in its final days of service with PR: RP-C7141, formerly known as N751PR.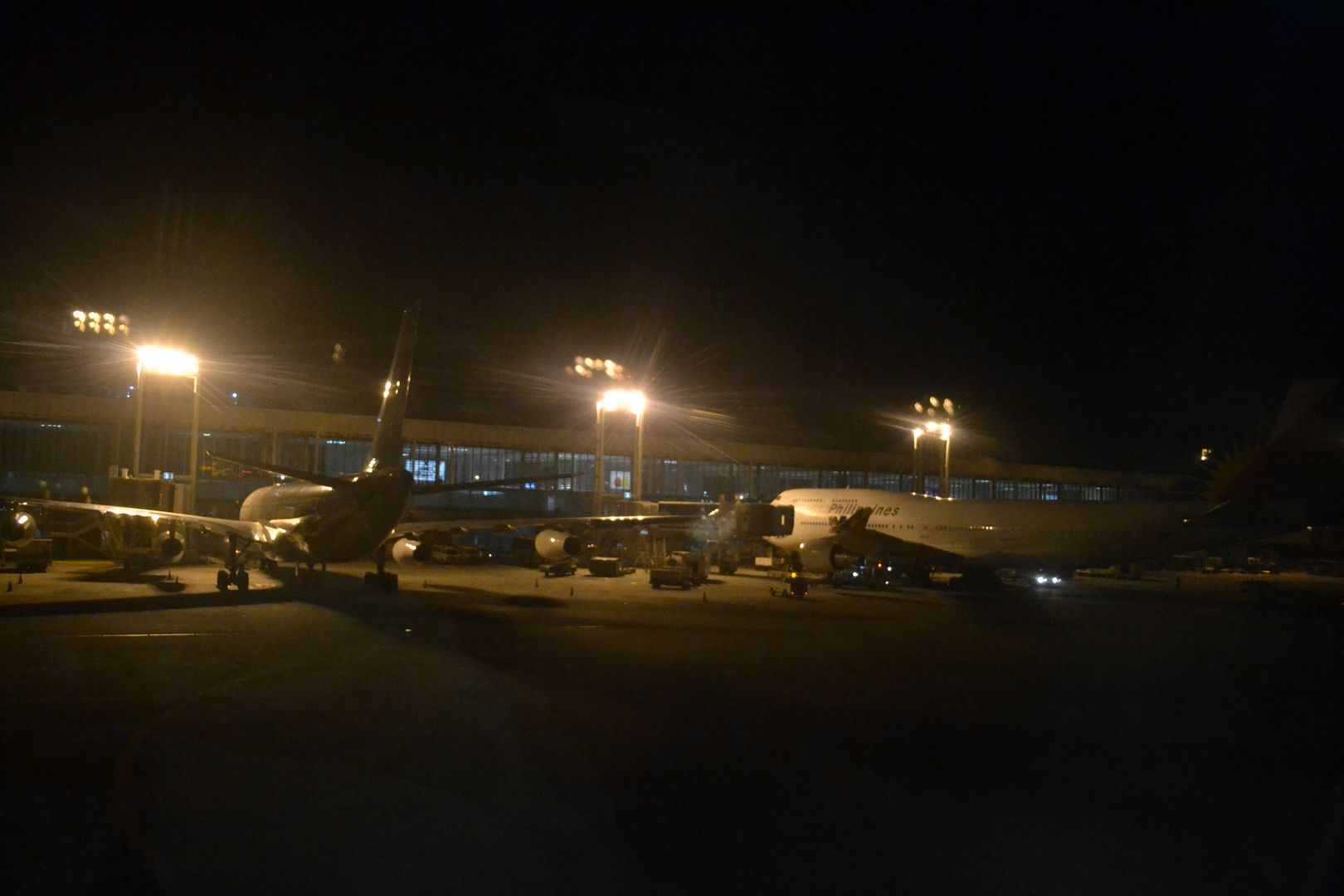 RP-C7141 next to one of the younger ex-IB A340s that had yet to be painted in PR colors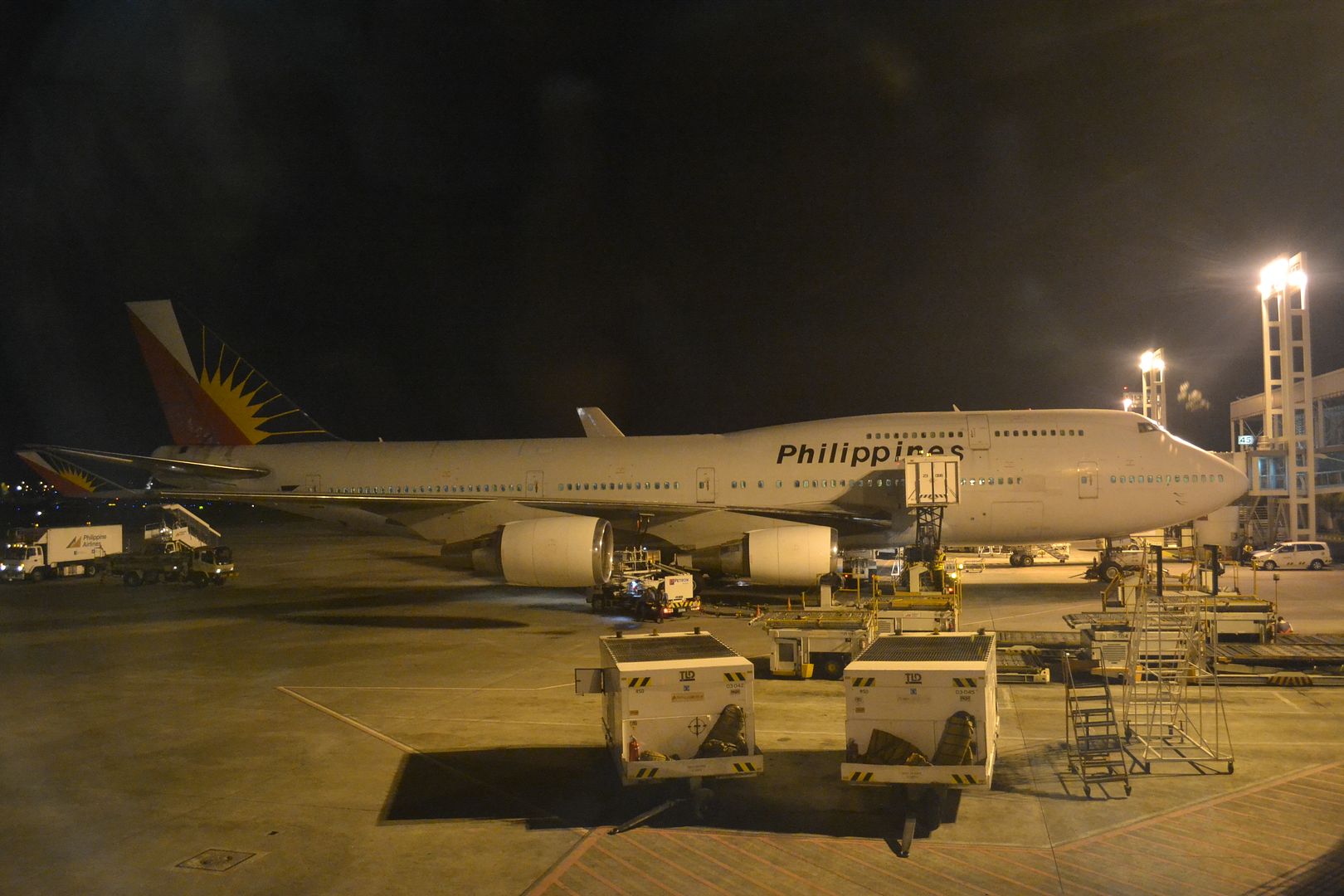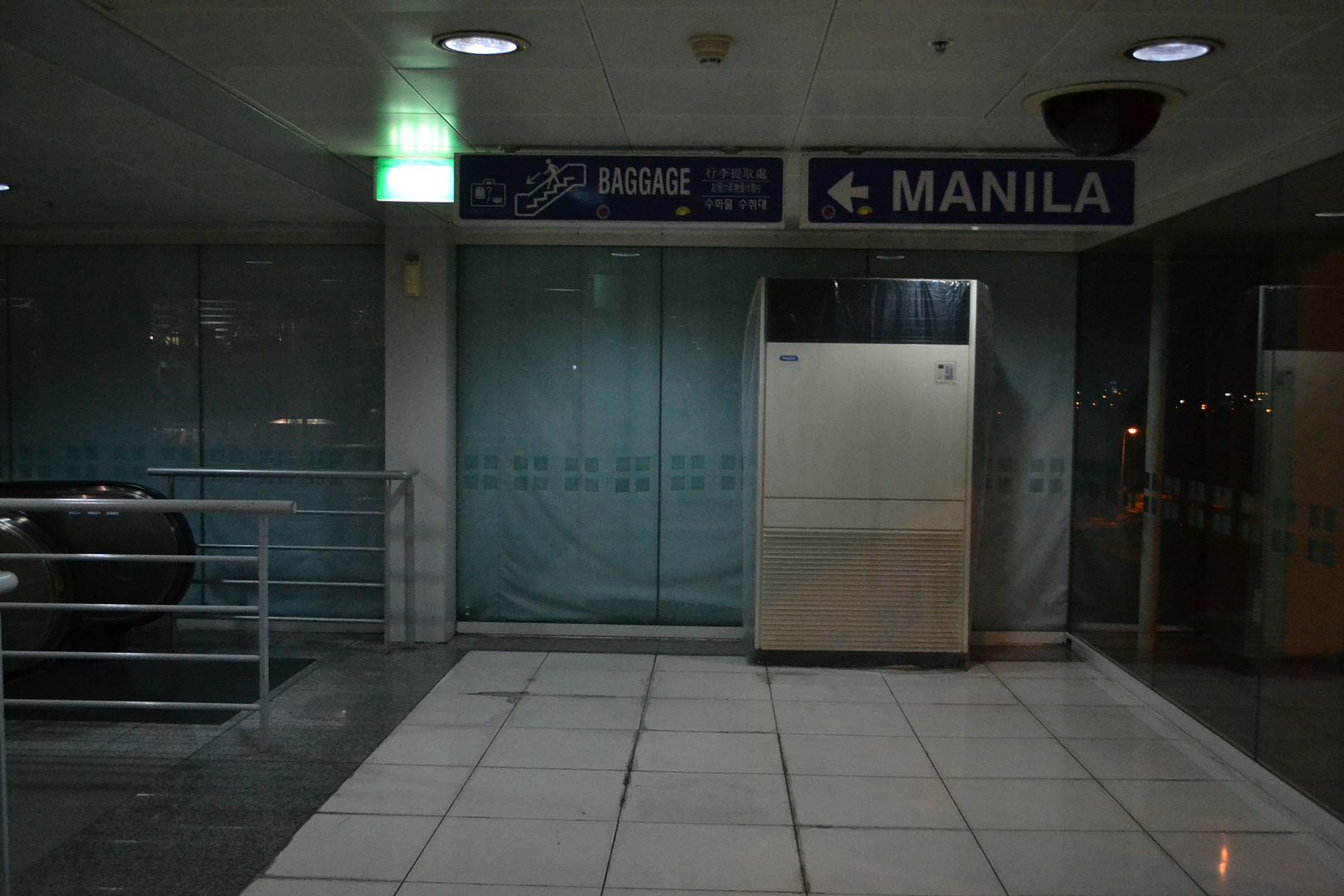 Directions to Manila
Philippine Airlines
Flight 104
MNL-SFO
RP-C7141 (formerly N751PR)
18 August 2014
As uncommon as it is for me to do an international-international connection at MNL as this airport is almost always my origin or destination, I still chose to clear immigration...much to the confusion of the officer who was curious as to why I'd do such a thing on a three hour connection! One thing I've learned: either the officer was finally done with me or satisfying a craving for Chickenjoy at Jollibee served as a better justification than a quick meeting with relatives landside.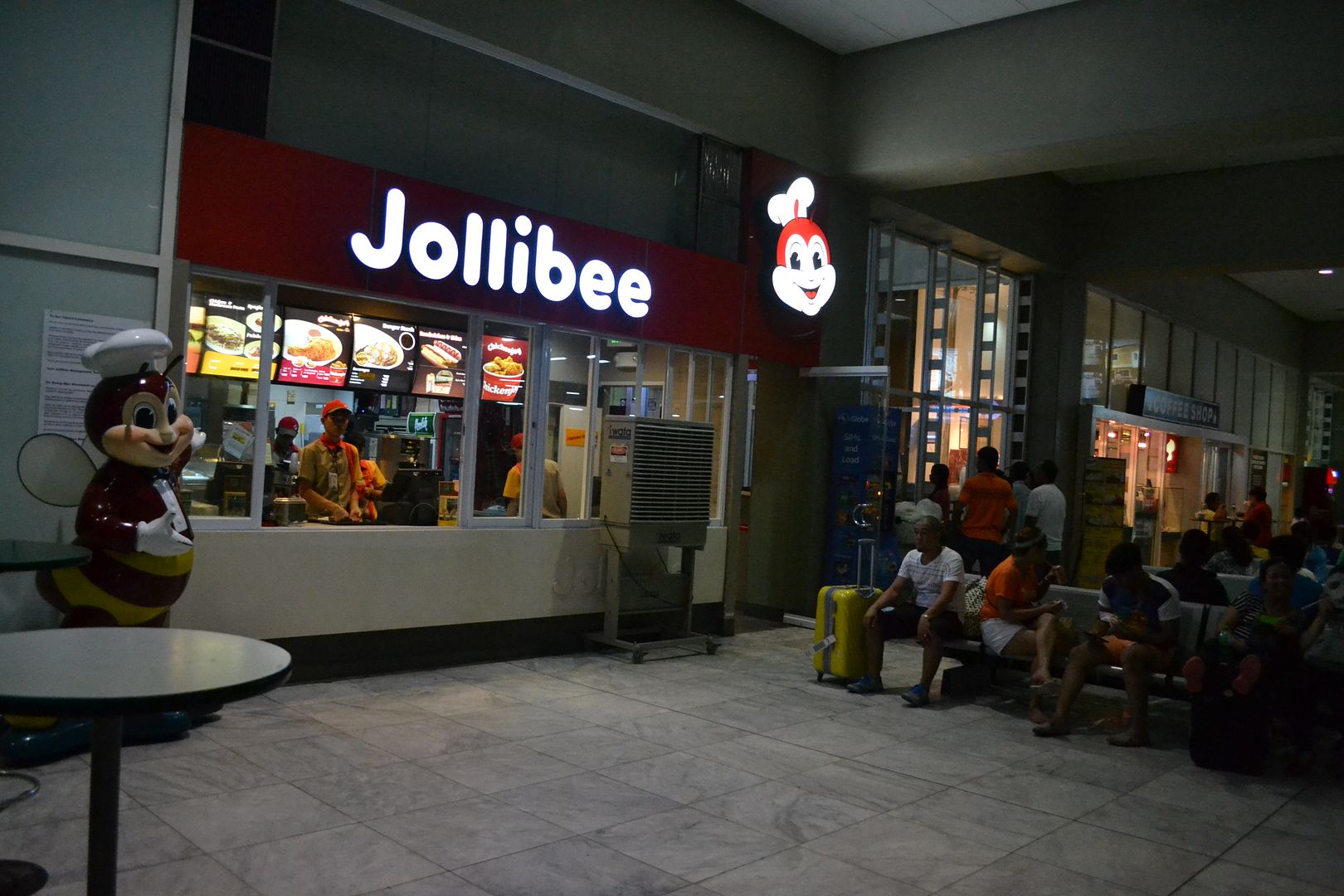 One of the reasons I cleared immigration in MNL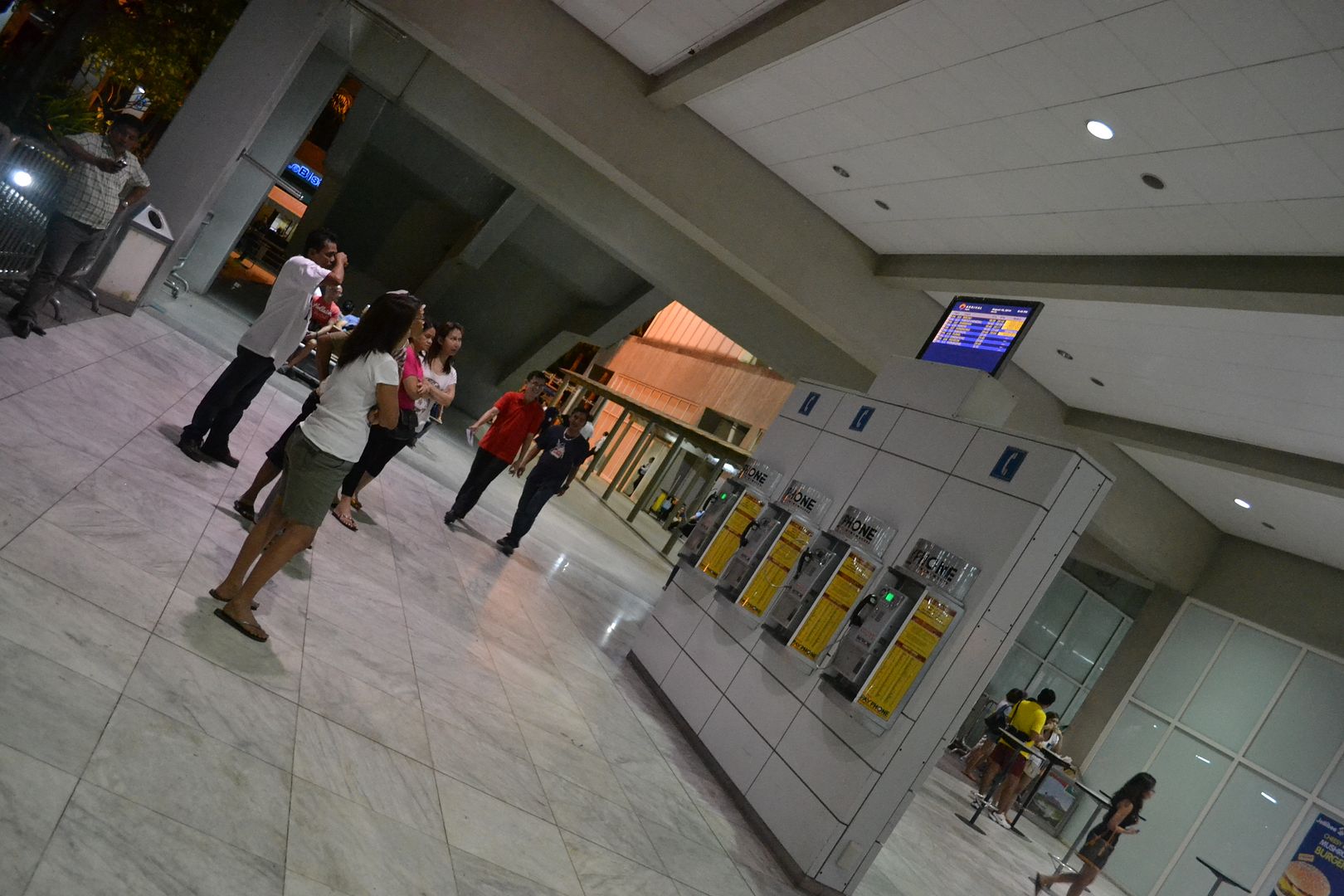 Quite an interesting place to put a small FIDS!
After meeting with the relatives and dropping off some school supplies I've collected in Japan to donate to local disadvantaged students, I rushed back airside to unwind at the Mabuhay Lounge. Having visited it once after its renovation, I was still impressed back then at what they did with the space.
Mabuhay Lounge (picture taken from a trip a few months prior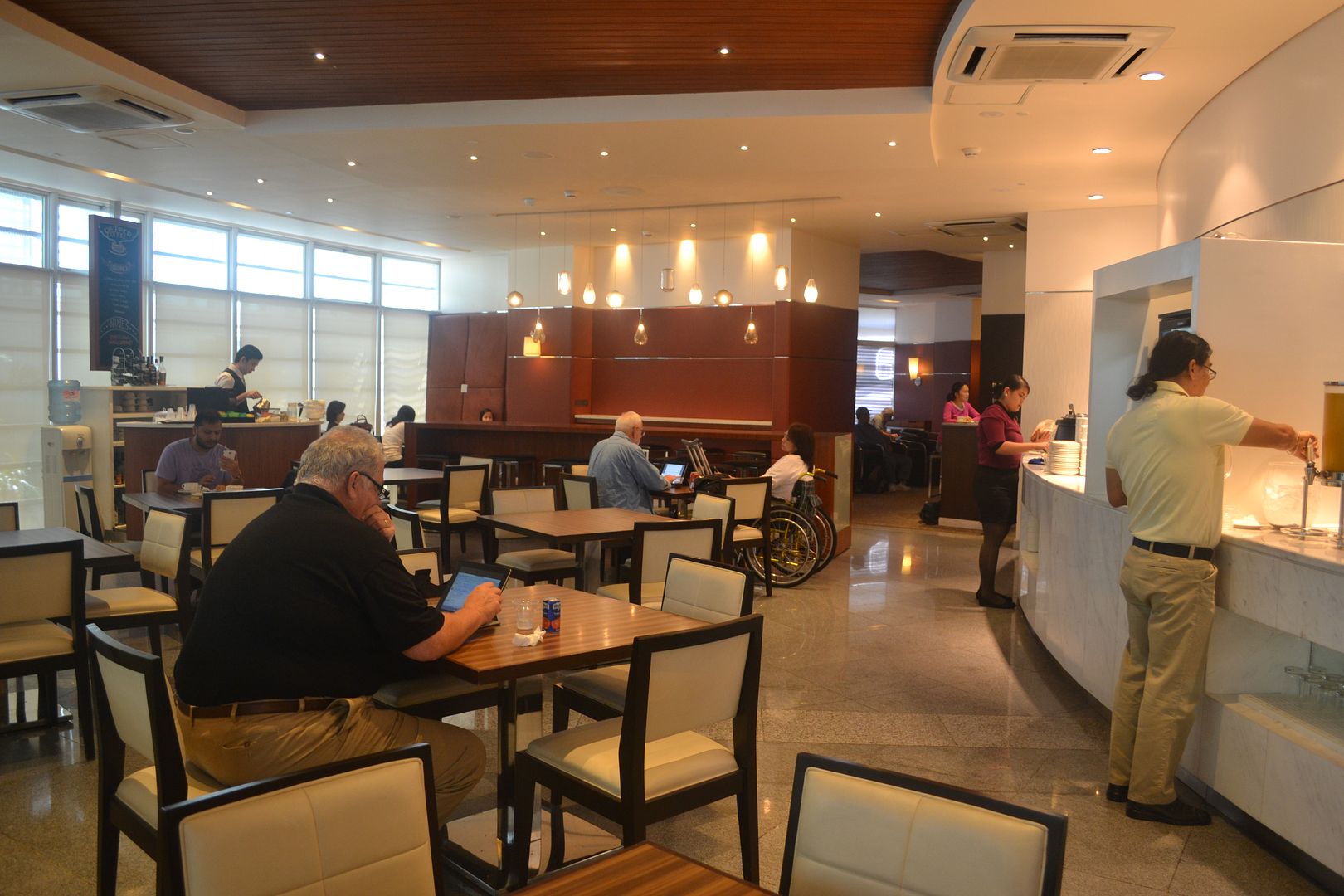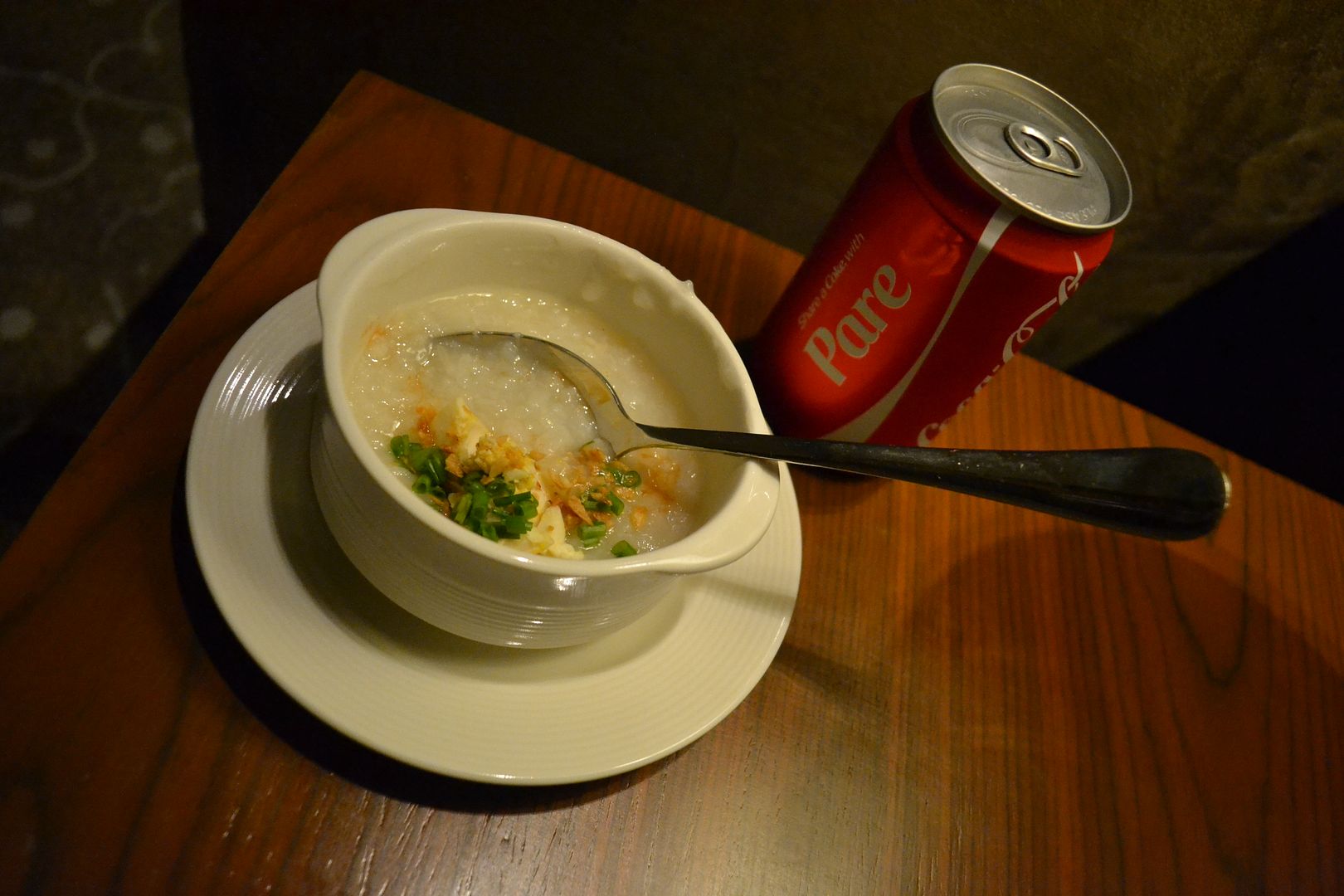 Obligatory lounge arroz caldo
After the Hong Kong escapade and the rush to meet relatives landside, I was ready for a shower...and what better way than to do it without hot water! They eventually installed one when I visited again a few years later but back then I was legitimately surprised!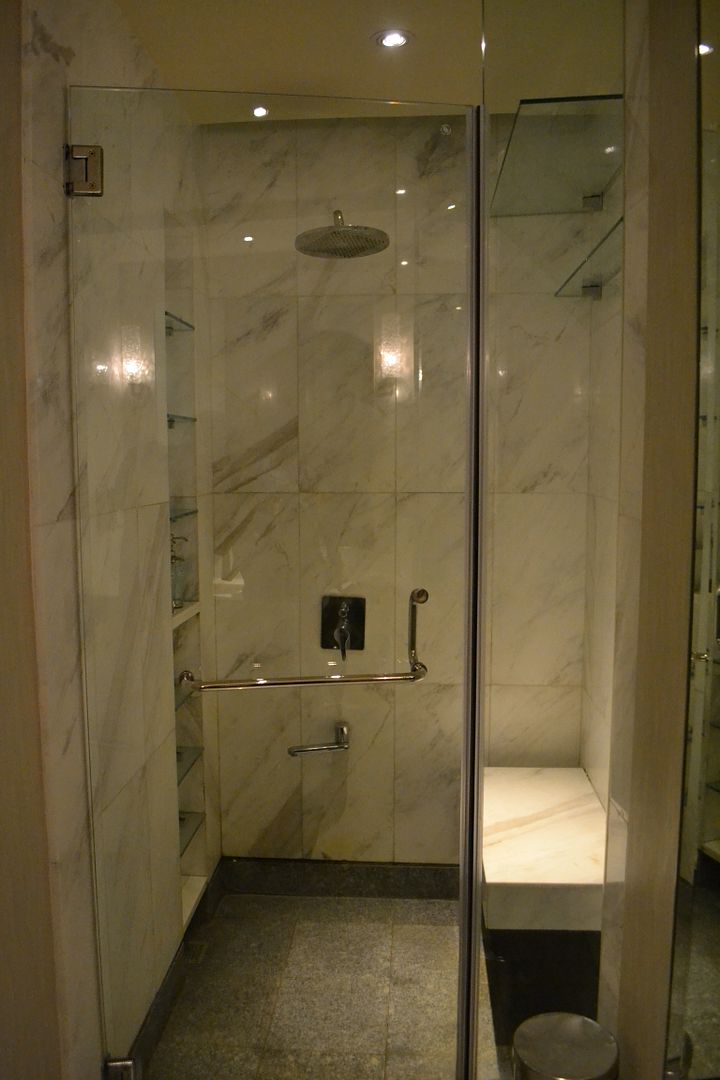 Showers (water heater would eventually be installed to the left of the shower faucet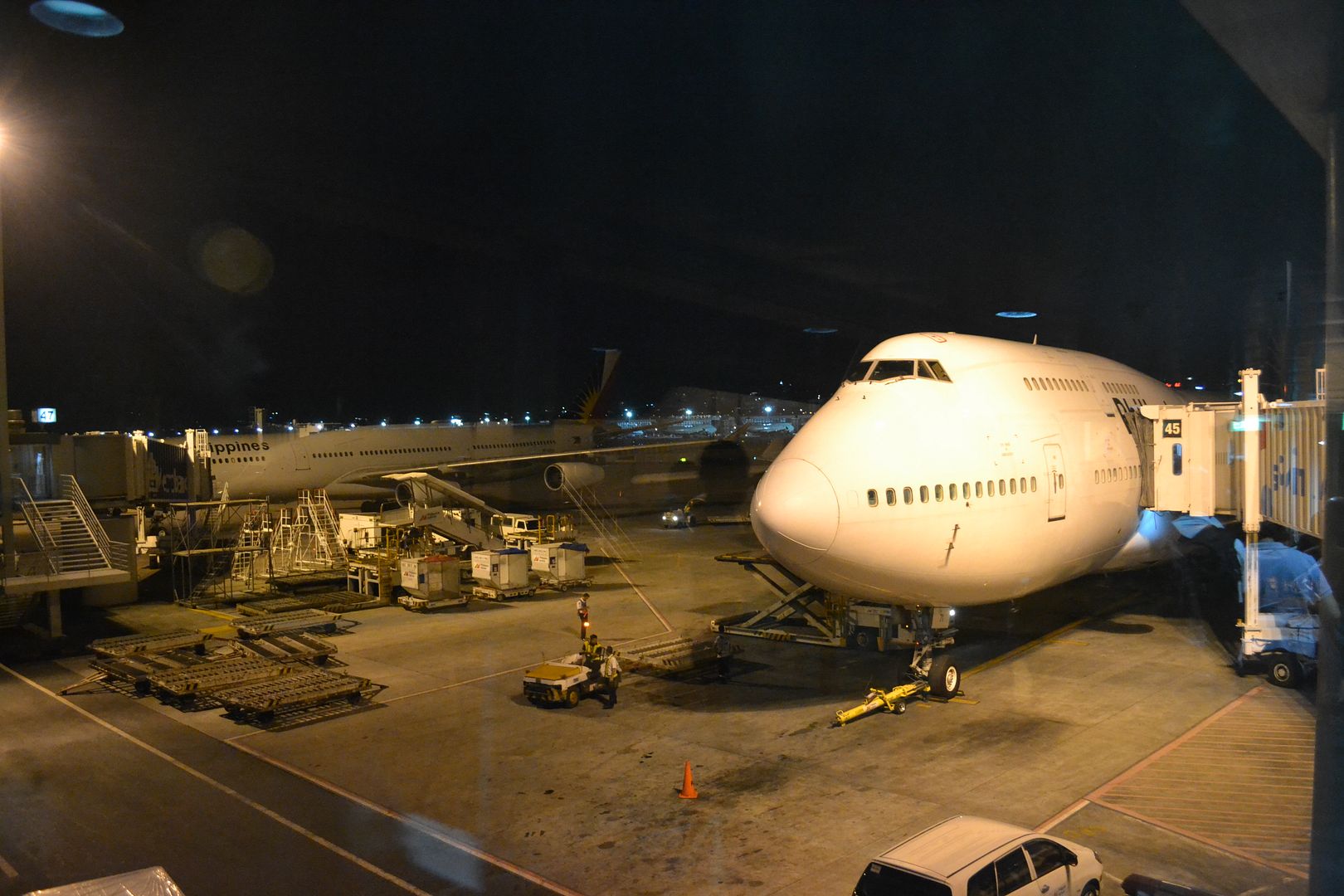 Ride from HKG next to the ride to SFO
Upon boarding, the flight attendant directed me to something that feels rarer these days: up the stairs to the upper deck where two more FAs welcomed me and guided me to 13A, the exit row seat that I'll call as my own for this trans-Pacific trip. Eventually I was joined by my seatmate for the ride, a Japanese businessman based in Cebu. Lucky for him, I had that day's Japanese newspapers from the HND Sakura Lounge to share with him!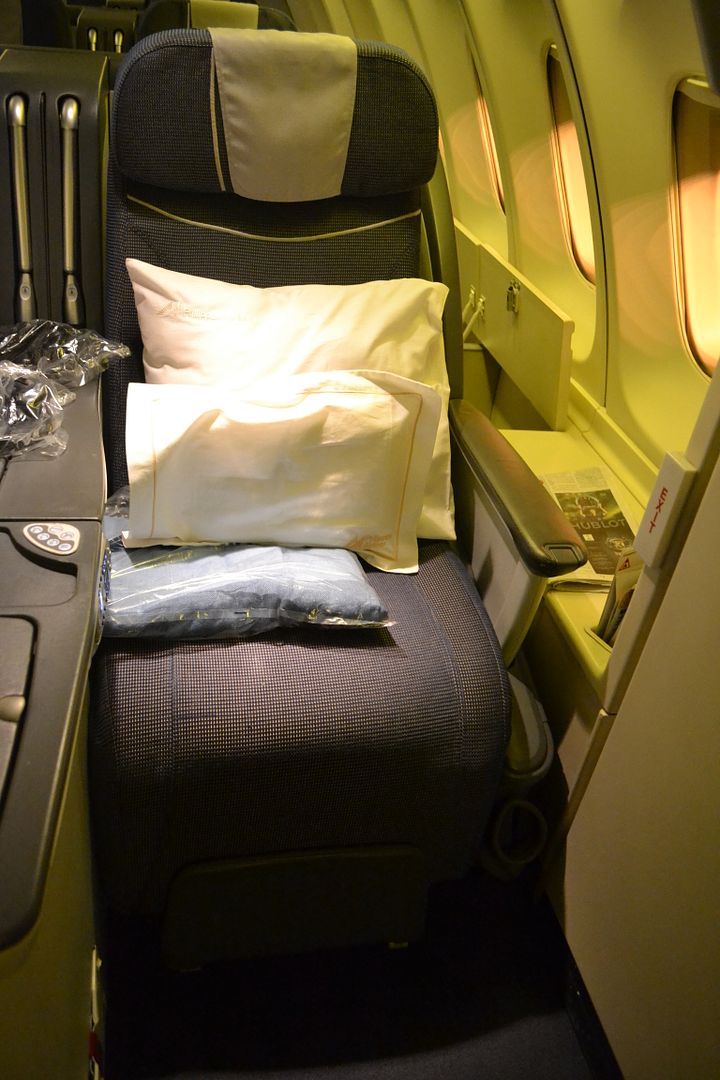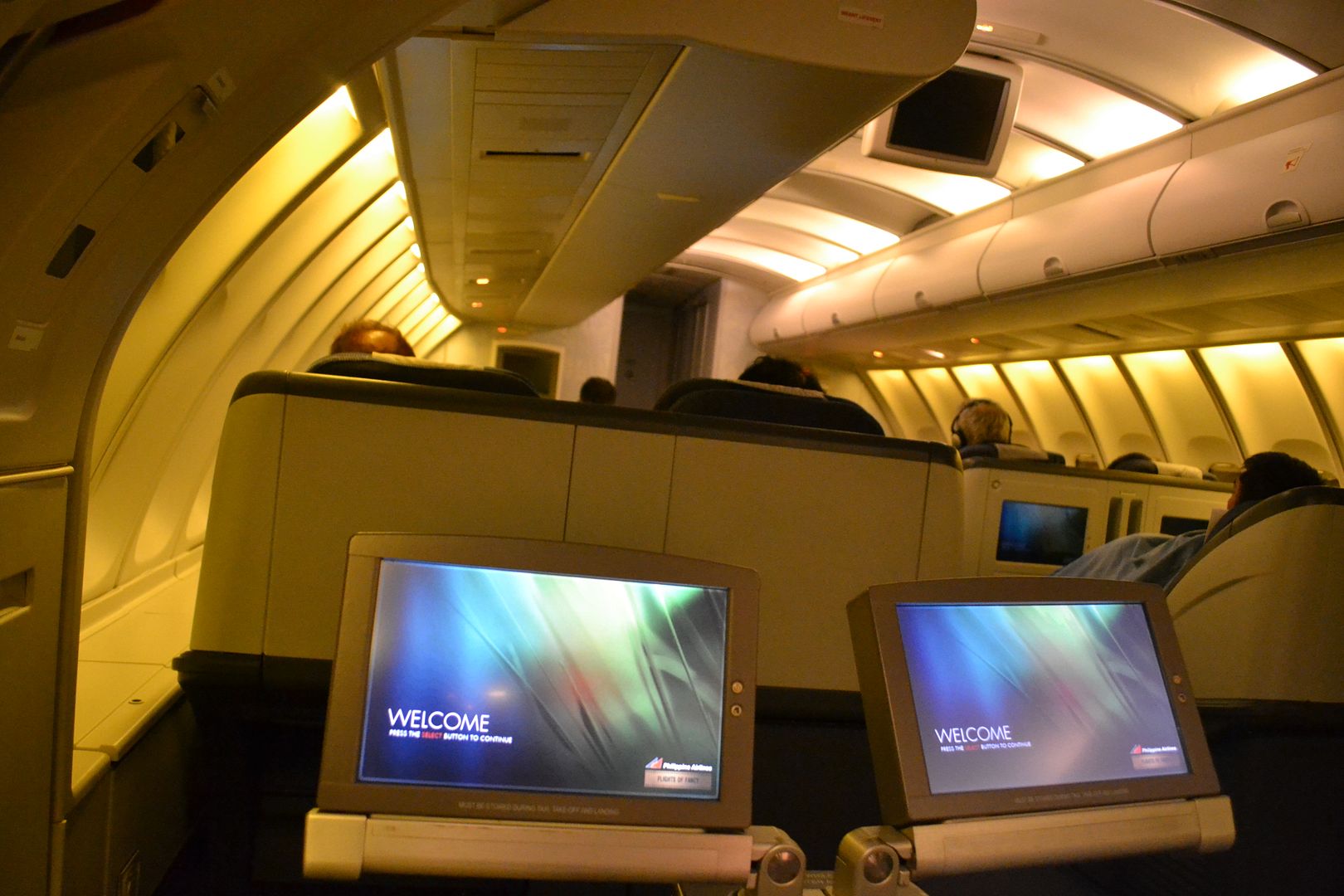 Service-wise, the duo that took care of us in the upper deck were wonderful, willing to share their own stories of flying with the Queen of the Skies over the years and the eventual transition to the 777. They eventually offered a cockpit visit after we landed, though the pictures would not be permitted which admittedly was a first for me! Nonetheless I appreciated the gesture.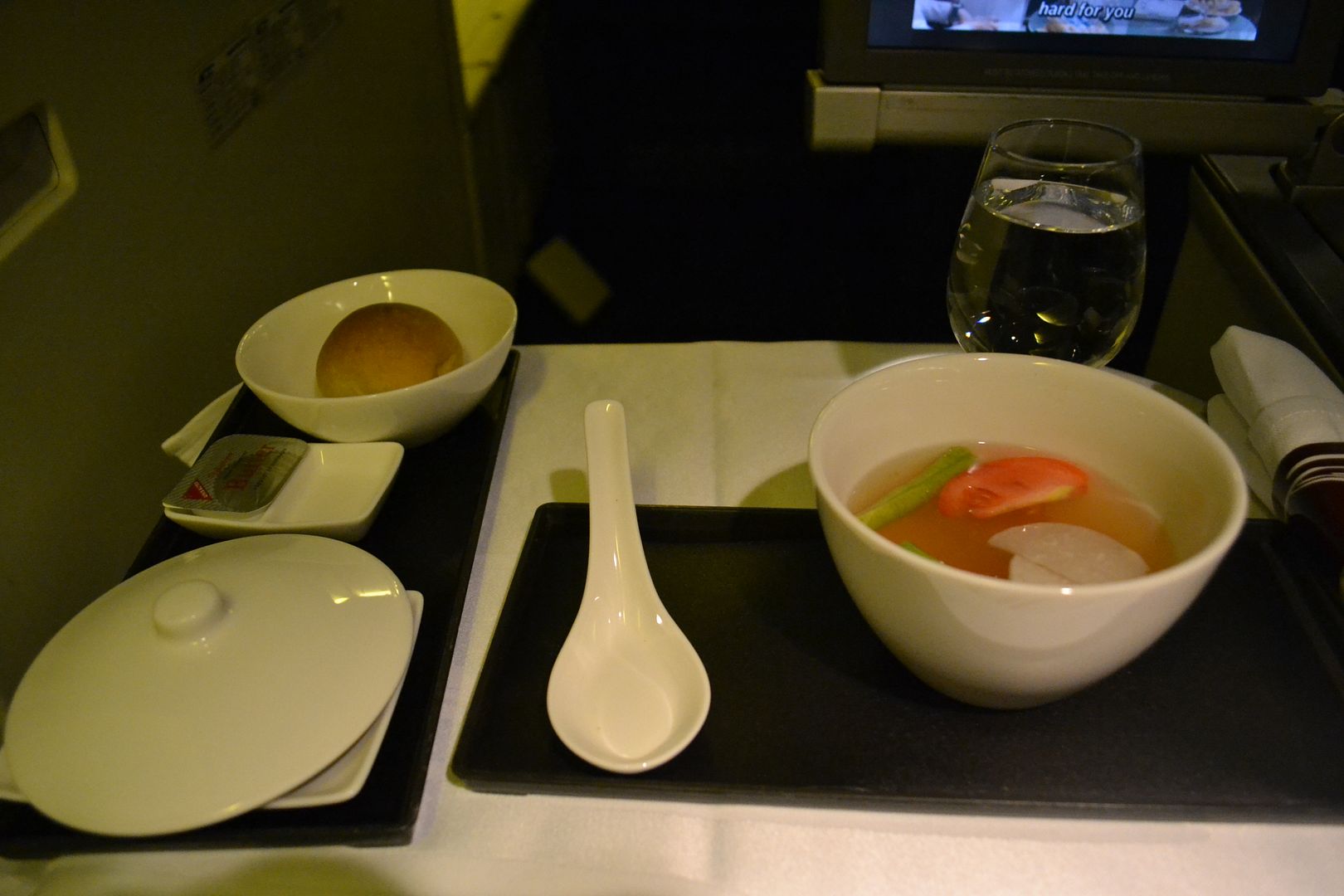 Sinigang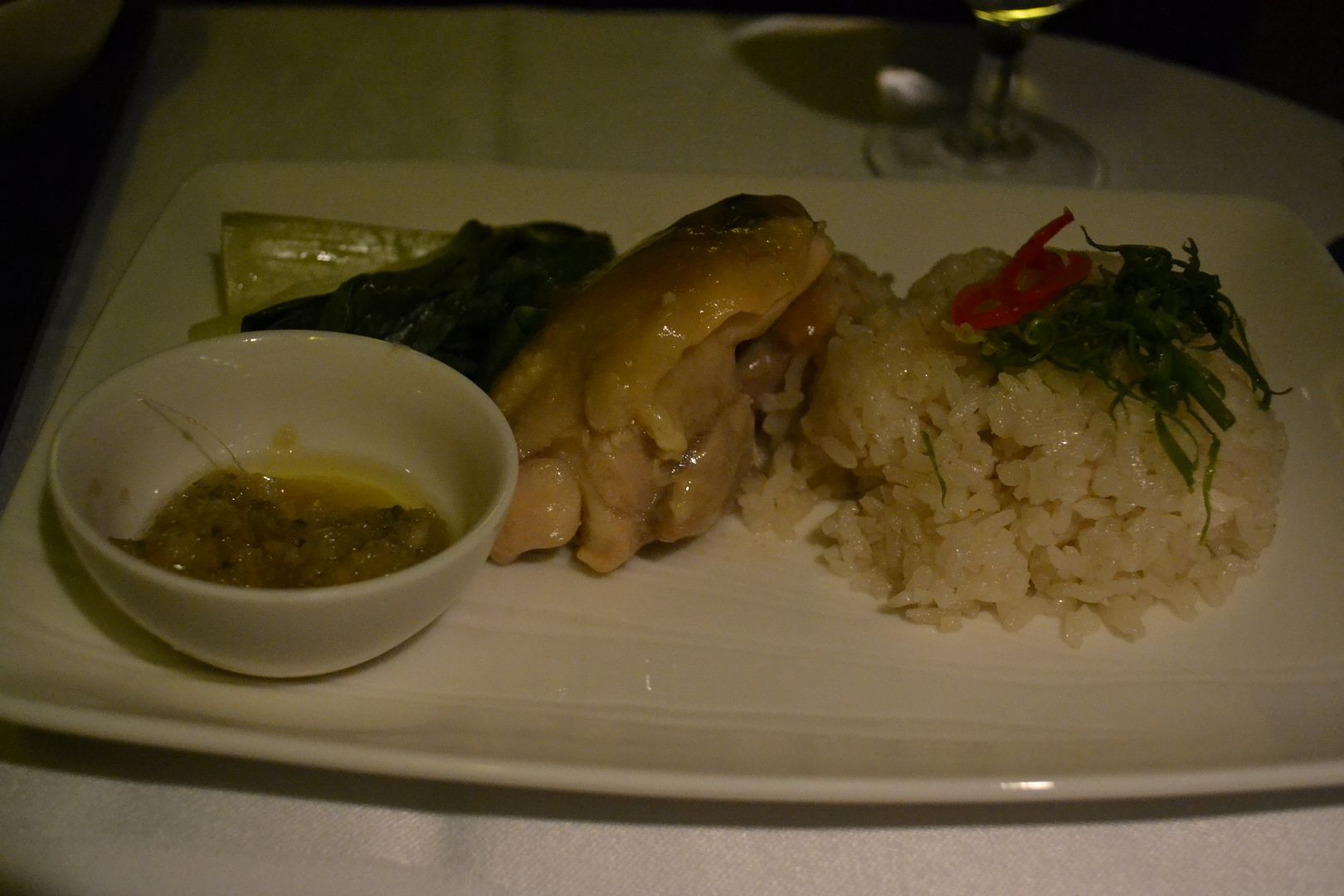 Hainan-style chicken with garlic rice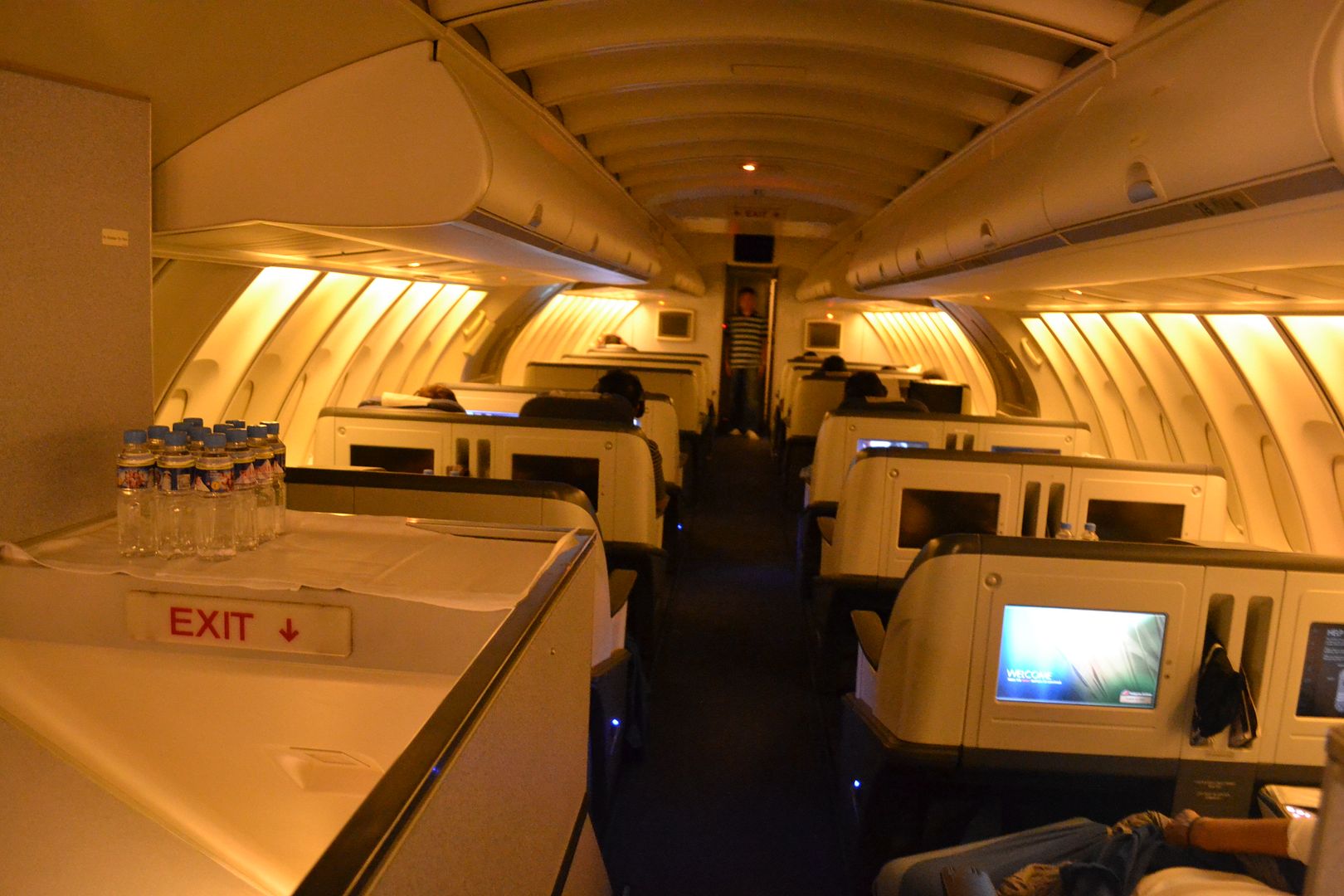 Upper deck after the meal
After the meal and a snooze, I woke up about midway through the trip to walk down memory lane around the cabin. In particular, I wanted to visit Row 52, the same one that I sat with my family during that Christmas season flight on N751PR some eleven years prior.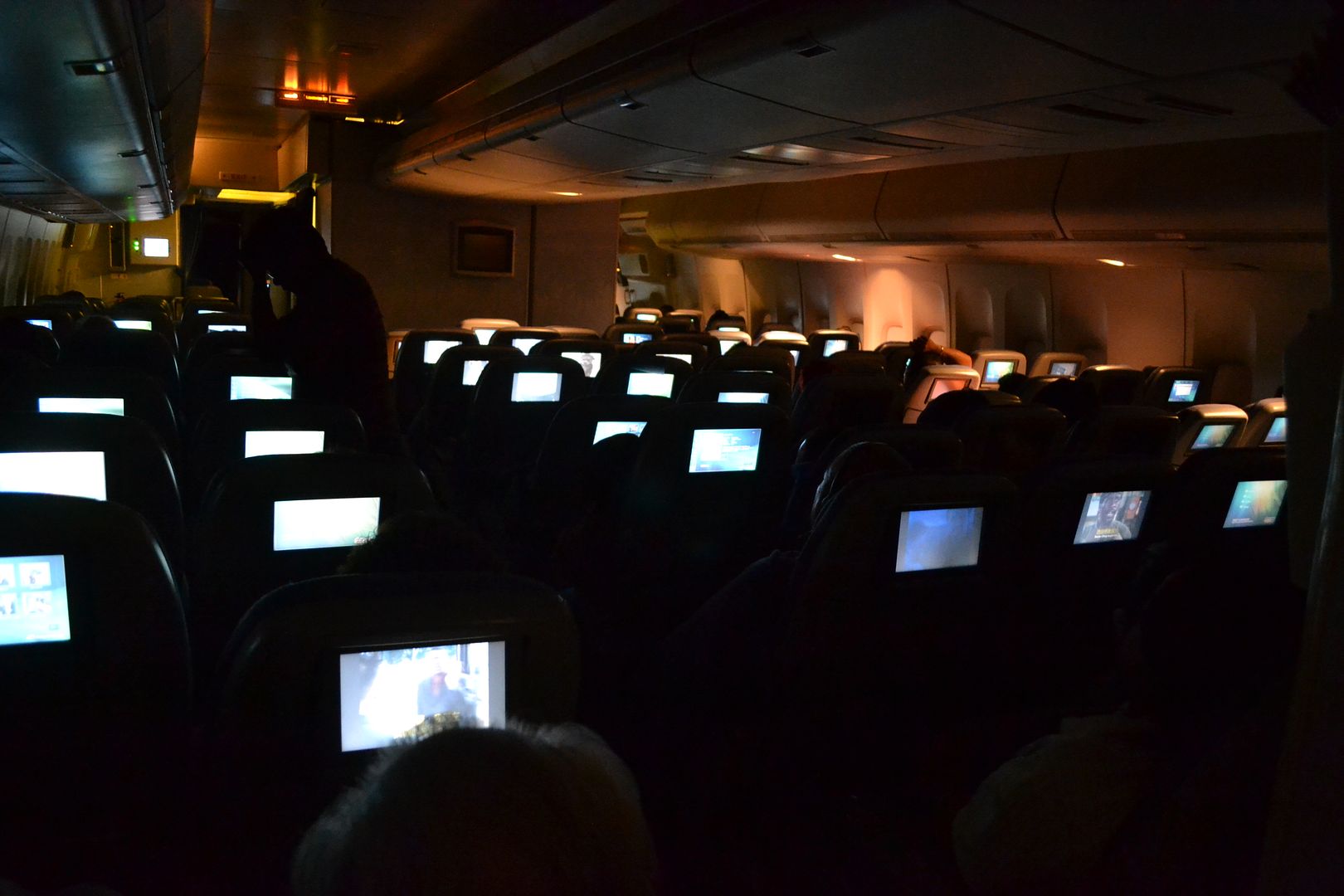 Peeking behind Row 52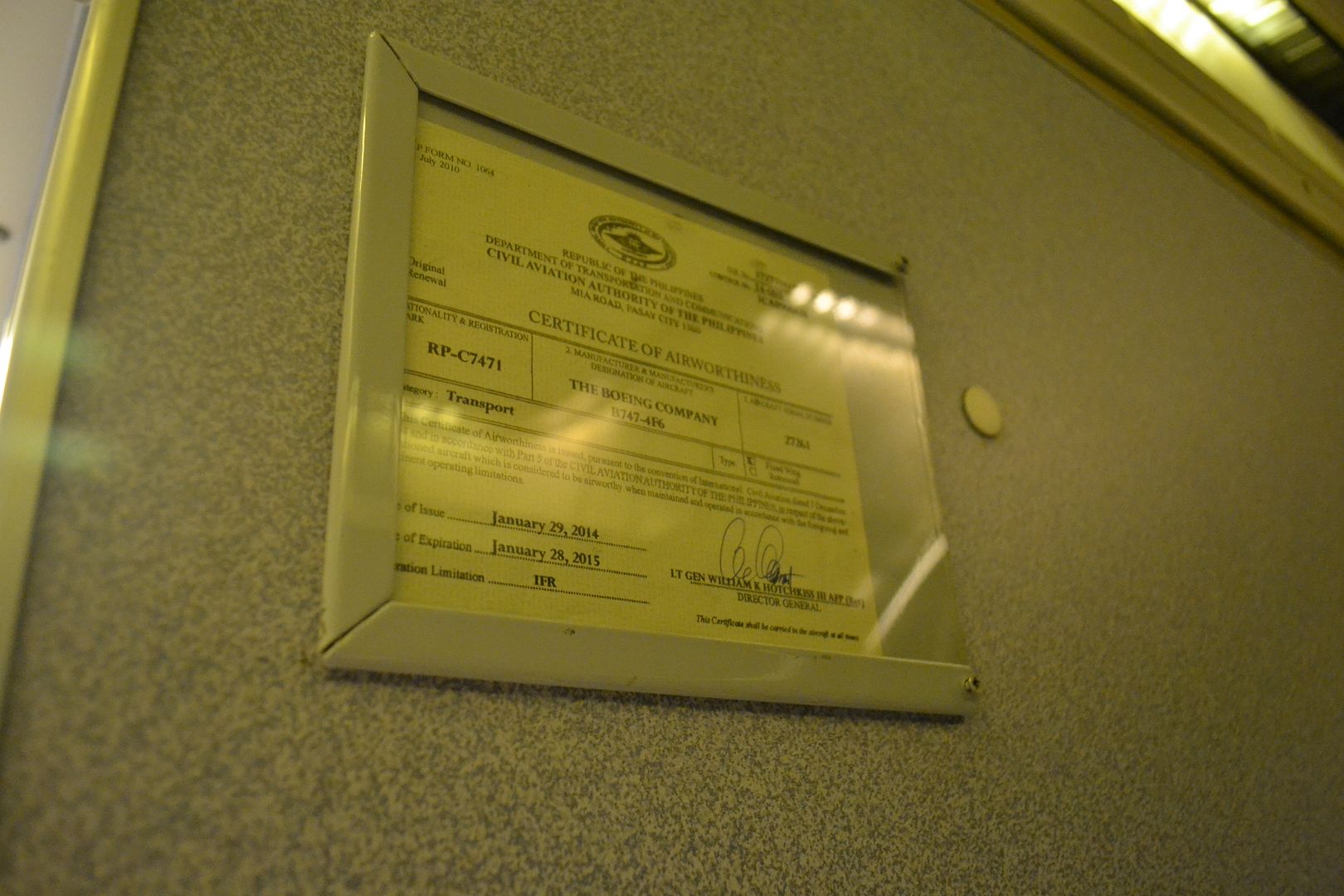 CAAP airworthiness certificate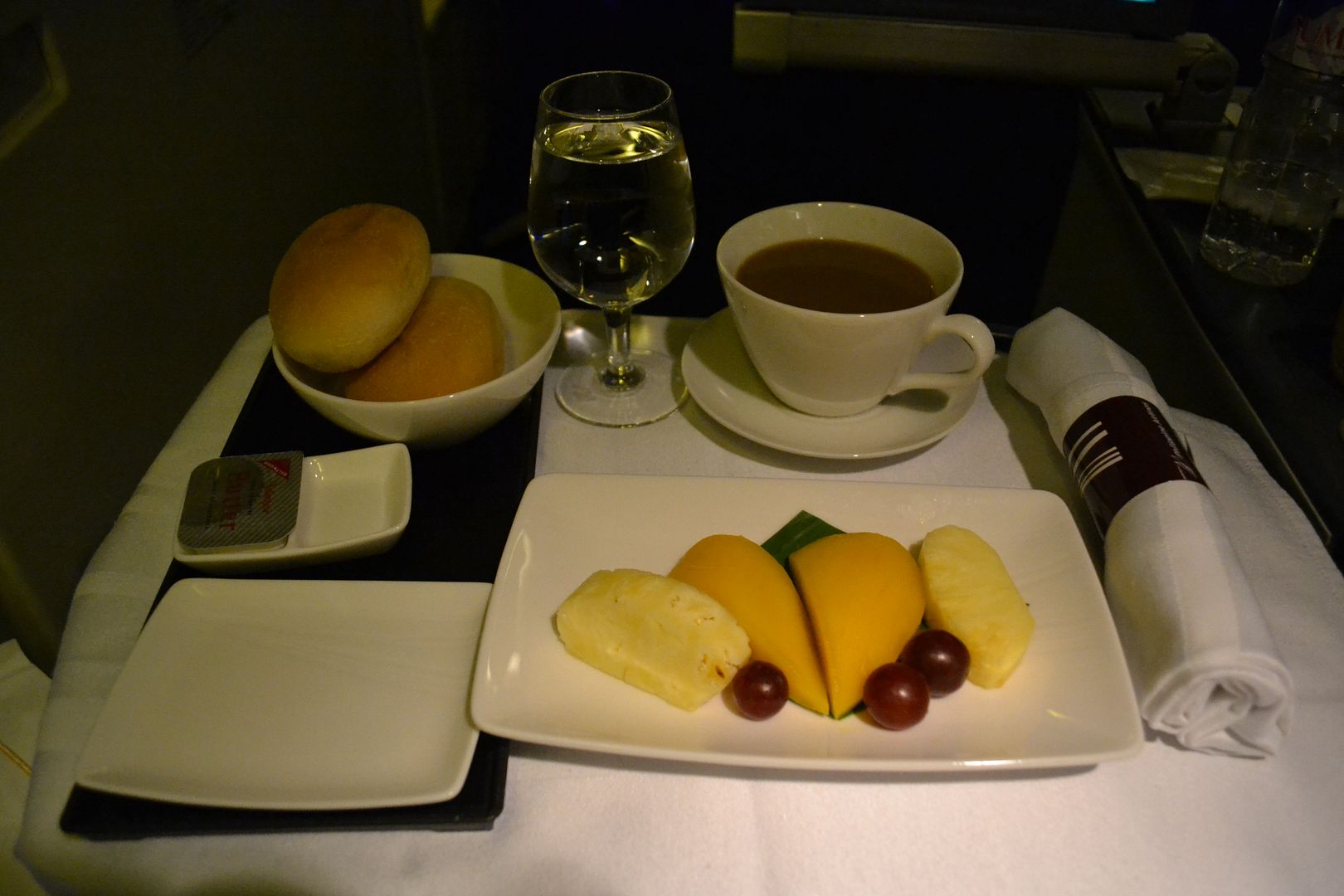 Pre-arrival meal starter: fresh Philippine fruit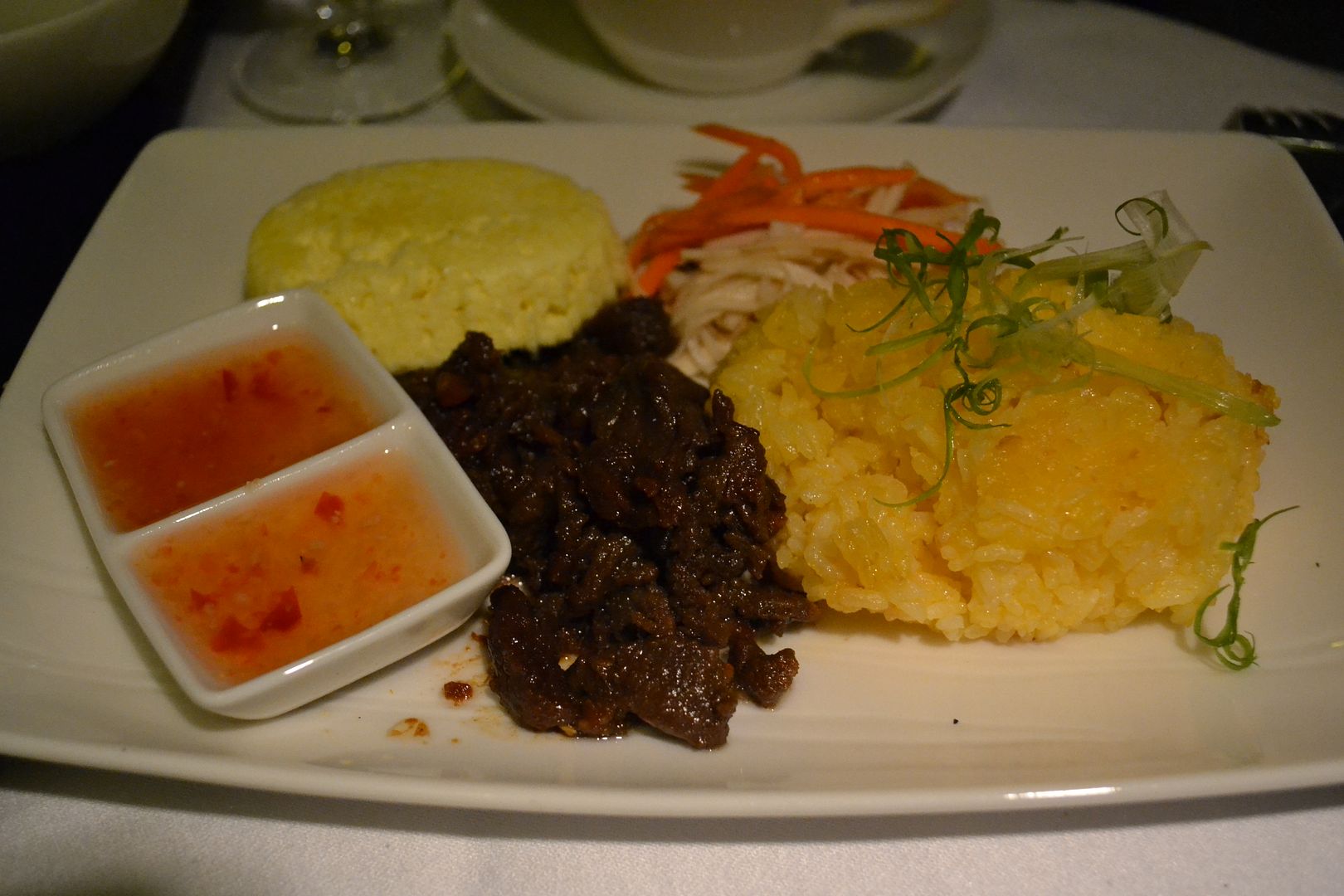 Bistek with scrambled eggs and garlic rice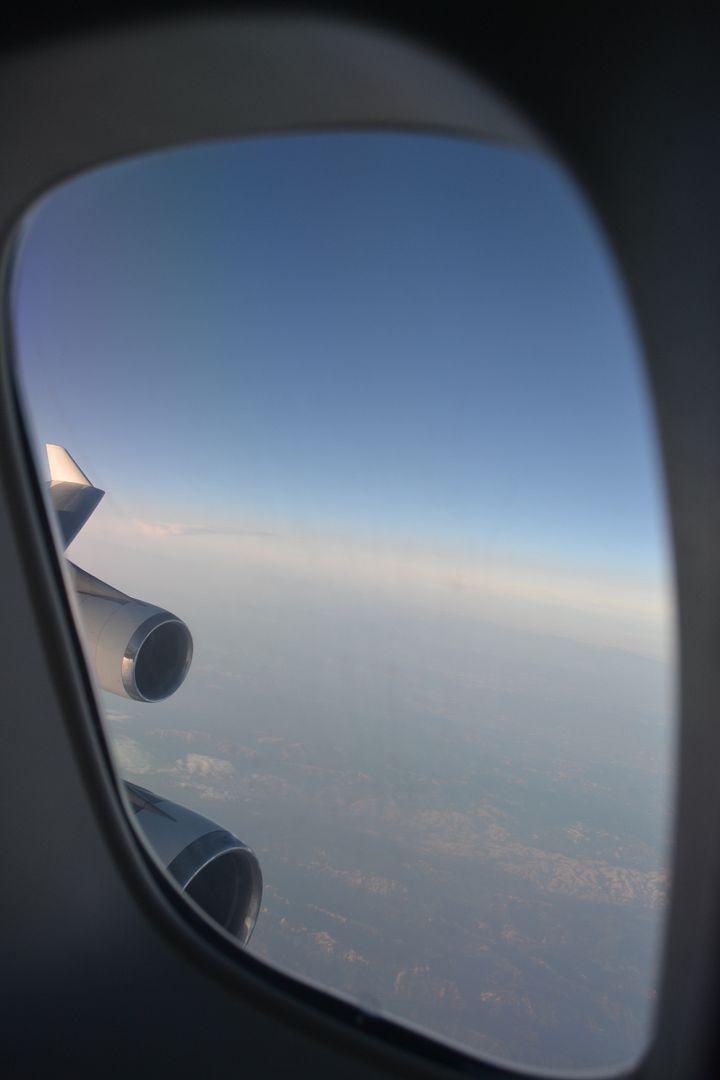 Over Californian soil
Arrival into SFO was a bittersweet affair. As much as a part of me was glad to be back in the States after a summer in Asia, I couldn't shake the reminder that this was the final time I'd be onboard this plane. After the cockpit visit, I ended up doing a final lap around the plane, giving a final pat on the fuselage just as I got out of door L2.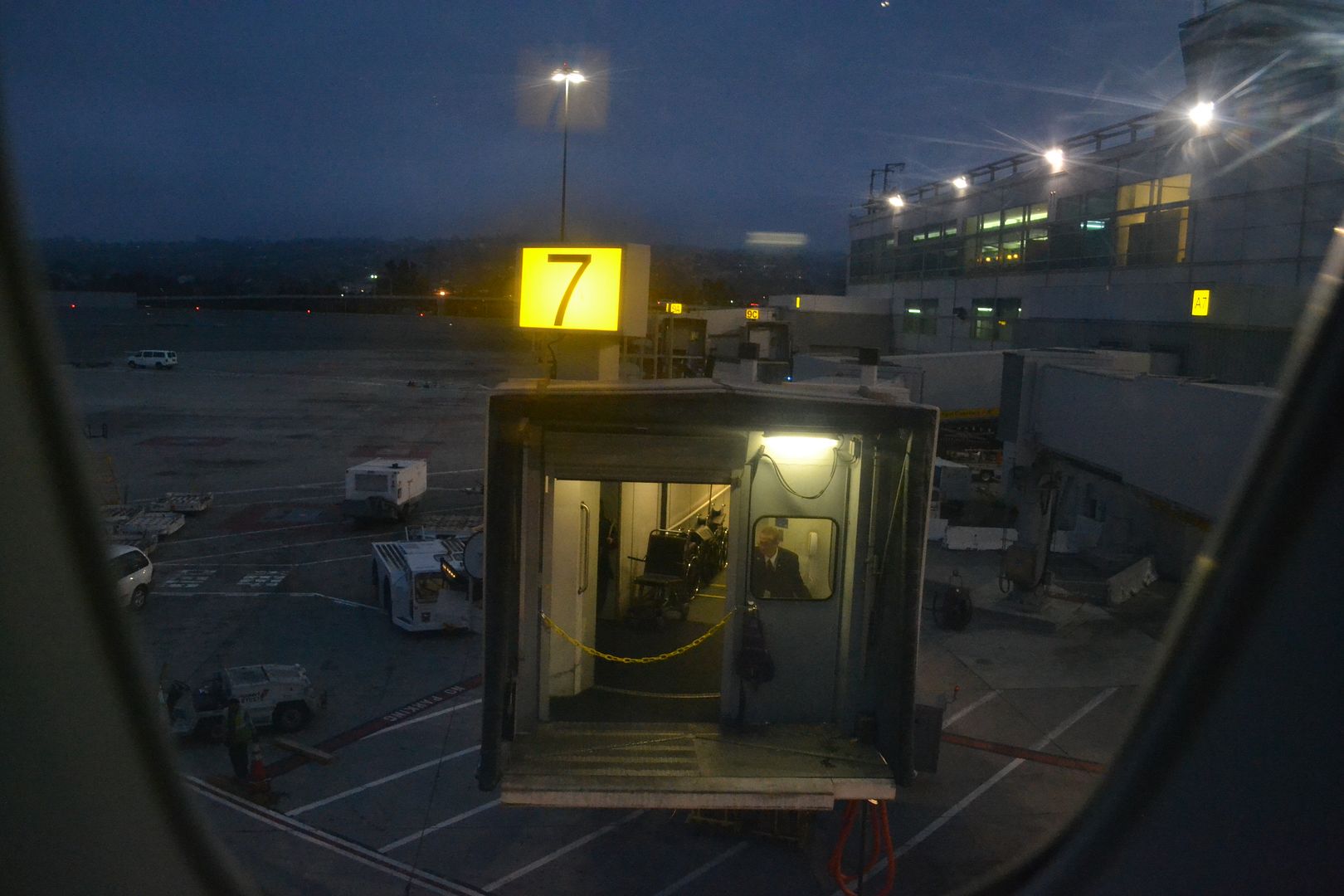 Ready to dock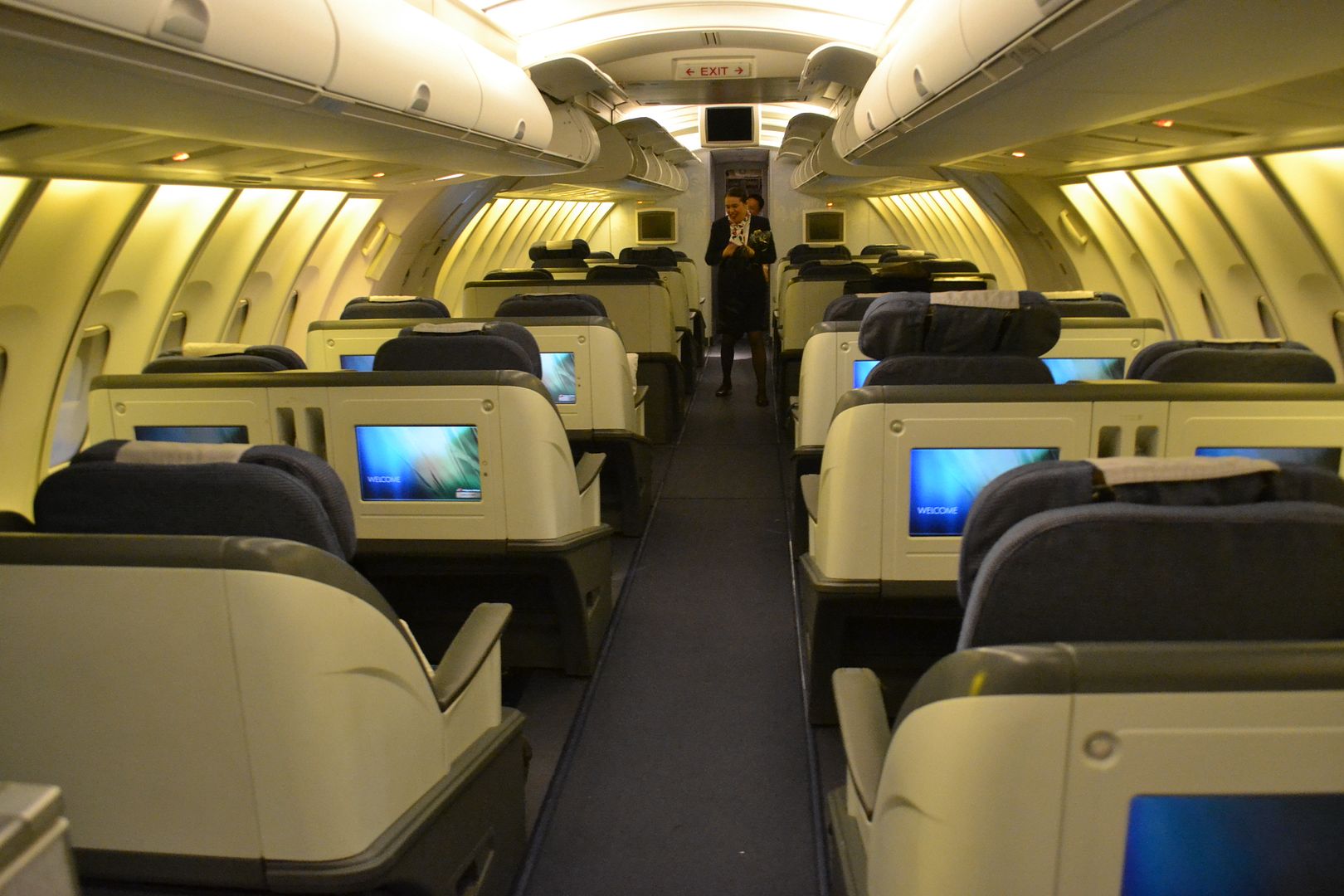 Final upper deck shot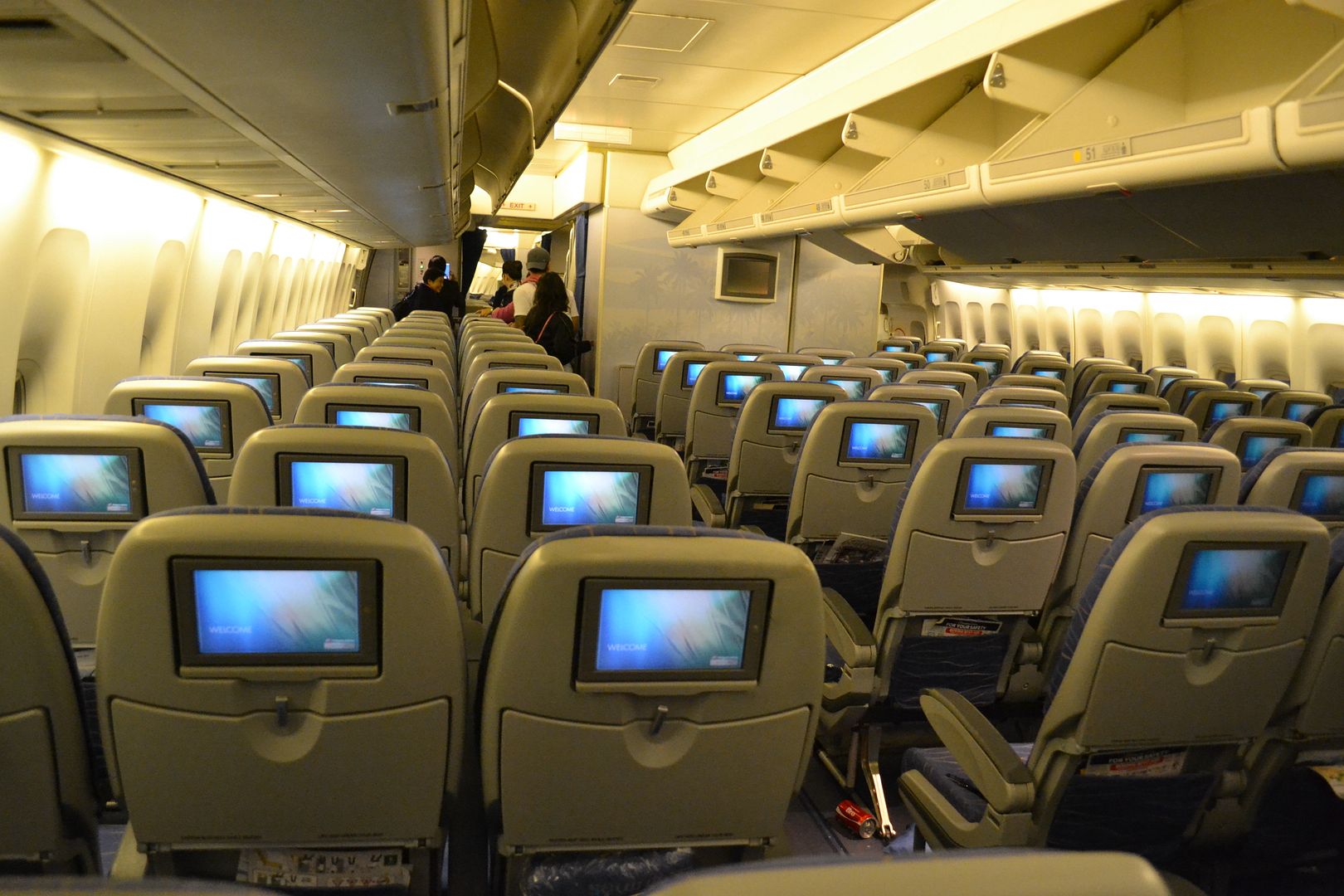 One last peek of the Y cabin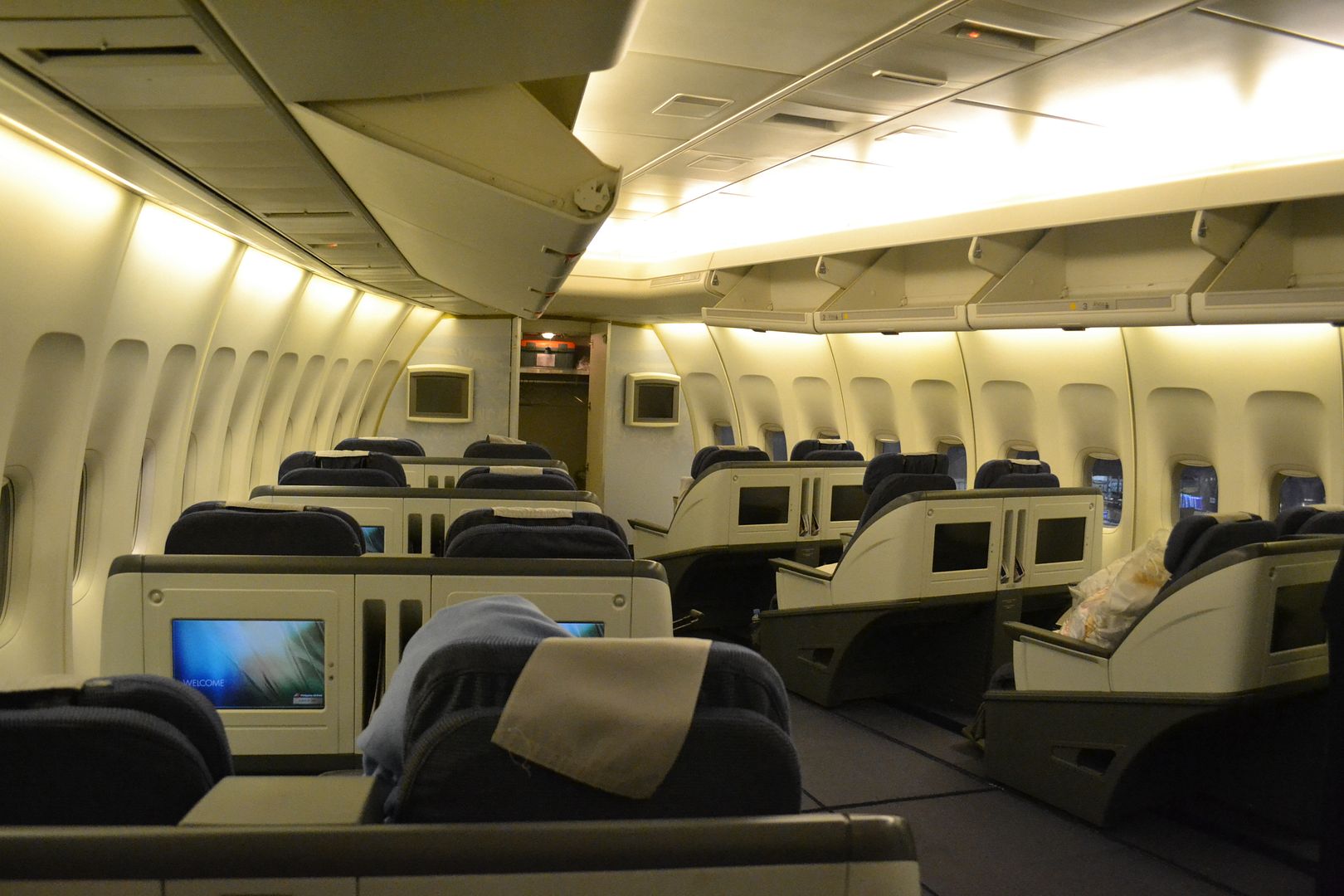 Final look at the nose
Once I had customs and immigration squared away (the most extensive ordeal I've had so far in that I had a manual bag inspection!) I hopped up to the departures level to catch a shuttle to a nearby hotel, though at the last moment I decided to take another floor up to the AirTrain in hopes of getting a final view of N751PR in that Sunriser livery, a final look at the aircraft whose registration was my A.net identity for twelve years.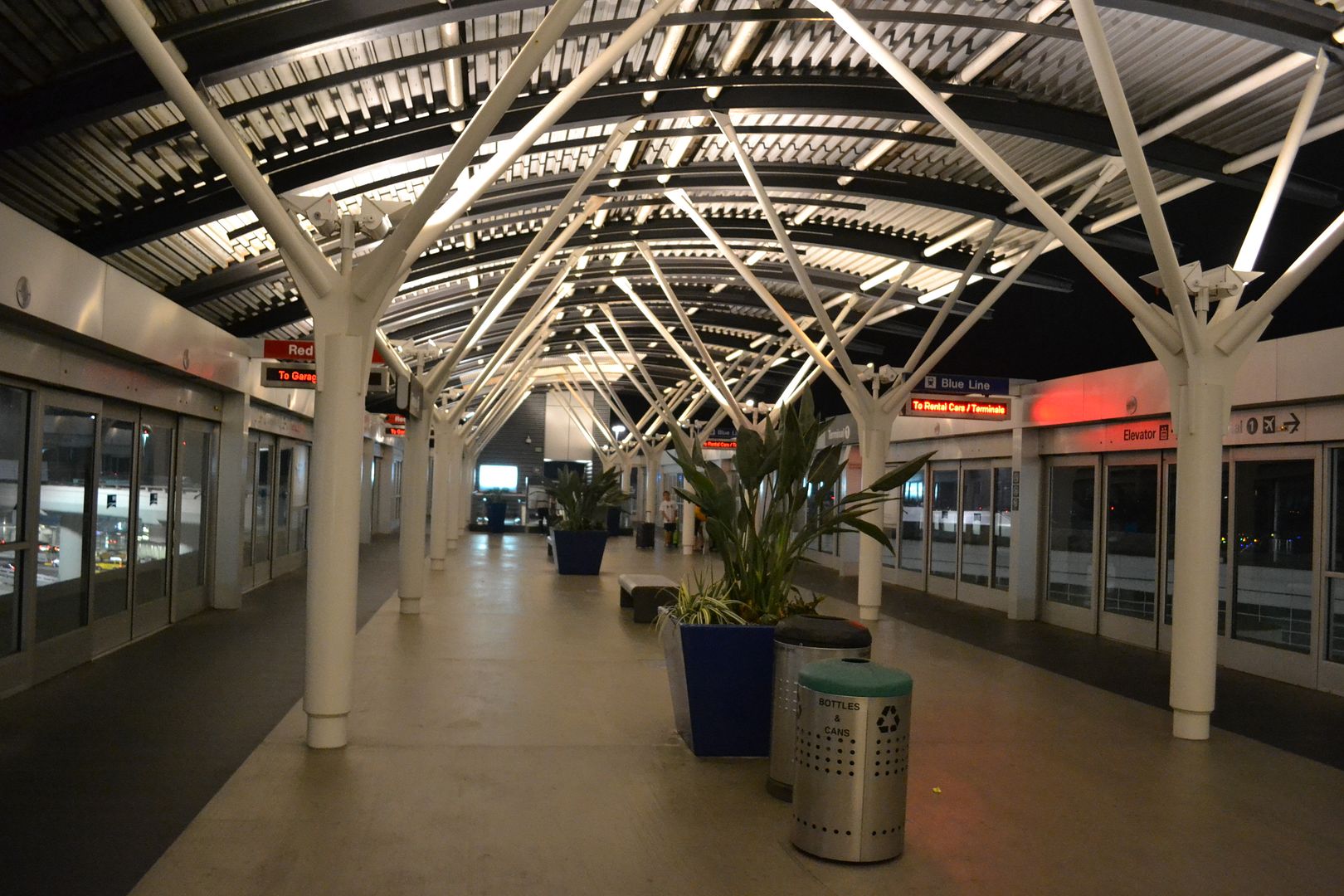 Up at the AirTrain station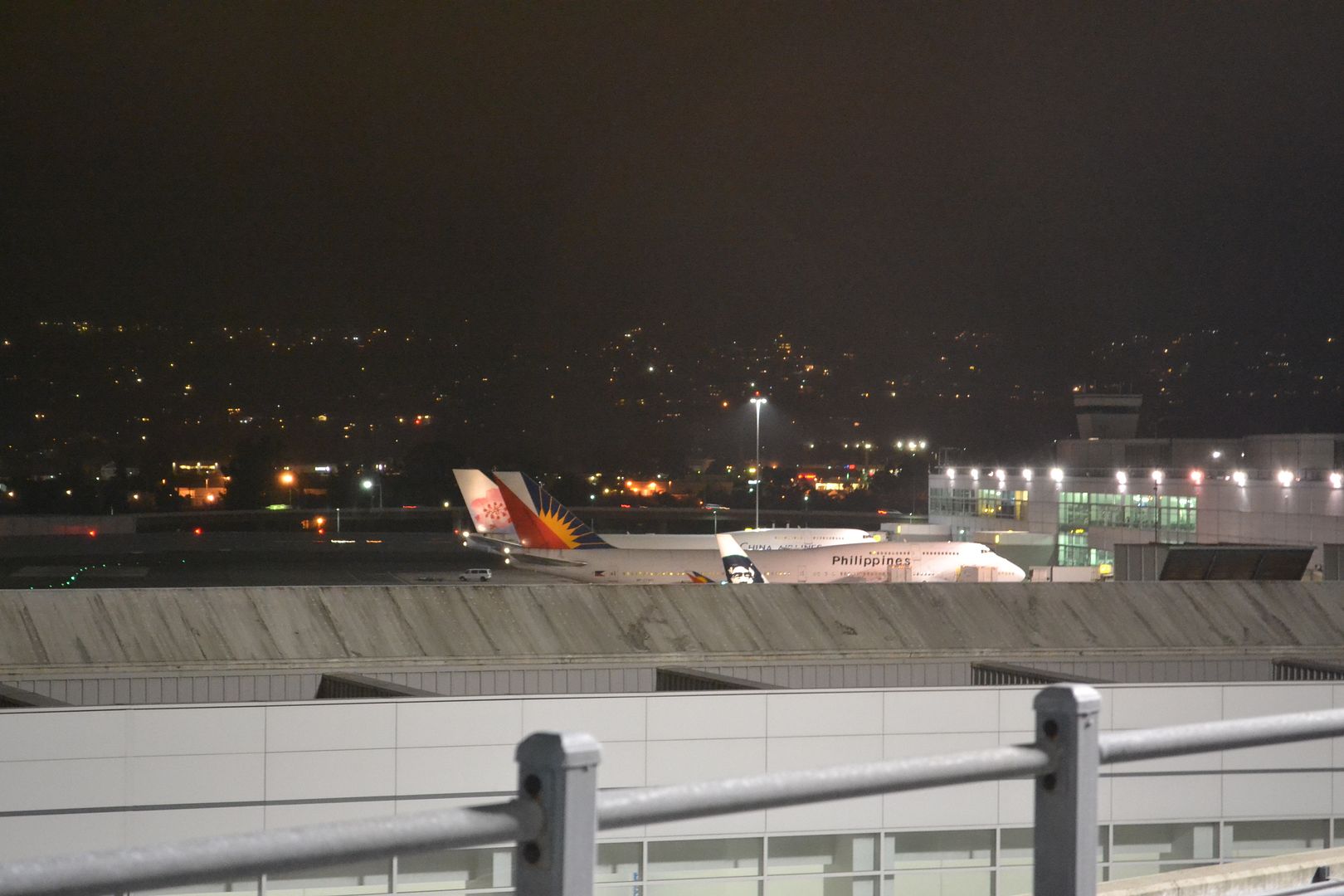 Maraming salamat po for the memories