Alaska Horizon Inaugural LAX-Redmond-SAN Trip Report January 2020
Link to full Photo Album:
http://s1213.photobucket.com/user/Carfi ... 0Inaugural
Alaska Airlines has changed a bit of its route strategy in 2020, as they took more delivery of these EMB-175s, which are a fabulous regional jet with comfortable seats in both cabins. They are now linking many smaller cities in Pacific Northwest and California with its major hubs. On January 7, they launched nonstop service from Los Angeles to both Redmond/Bend and Spokane, and from San Diego to Redmond/Bend and San Luis Obispo. Given the attractive prices, I settled on the first LAX to Redmond and return from Redmond back to San Diego. I flew the same aircraft, as Alaska uses this rotation, LAX-RDM-SAN-RDM-LAX for these flights to Redmond. I am assured that I won't miss the return. The only trouble is the San Diego to LAX segment, as I don't want to take the train. In the end, I used my AA miles for the short hop back home.
I am not going to write much, as these flights are fairly typical. The first-class service was pretty much standard Pacific NW to California flights with a breakfast snack on the morning flight, and lunch on the afternoon flight. These Horizon E175s have ovens, so hot options are provided. The four crews – two cockpit crews and two F/As, Shawn and Mary were great. Shawn was very friendly and both my flights were excellent.
In terms of celebration, it is not your JetBlue or Virgin America's party, especially they are not new cities or stations, but at least they offer a commemorative pin, which I love and an additional incentive to do these inaugural flights, and a first flight chocolate bar for each passenger. Other than the mentions and the special gifts, the flights are fairly typical. Load wise, LAX to RDM was barely half full but RDM to SAN was almost pretty full. These E-175s are perfect for these new flights.
Redmond Municipal Airport is very nice for a regional airport. There are plenty of spaces and I love the mini observation deck in the Mezzanine level with a bar/restaurant next to it.
The weather was fairly good along the route so I got decent pictures especially the large windows of these Embrarer-175 jets.
I will not write much and let the pictures speak for itself.
AS 2311 LAX-RDM Lv0800 Arr1018 Embraer-175 N636QX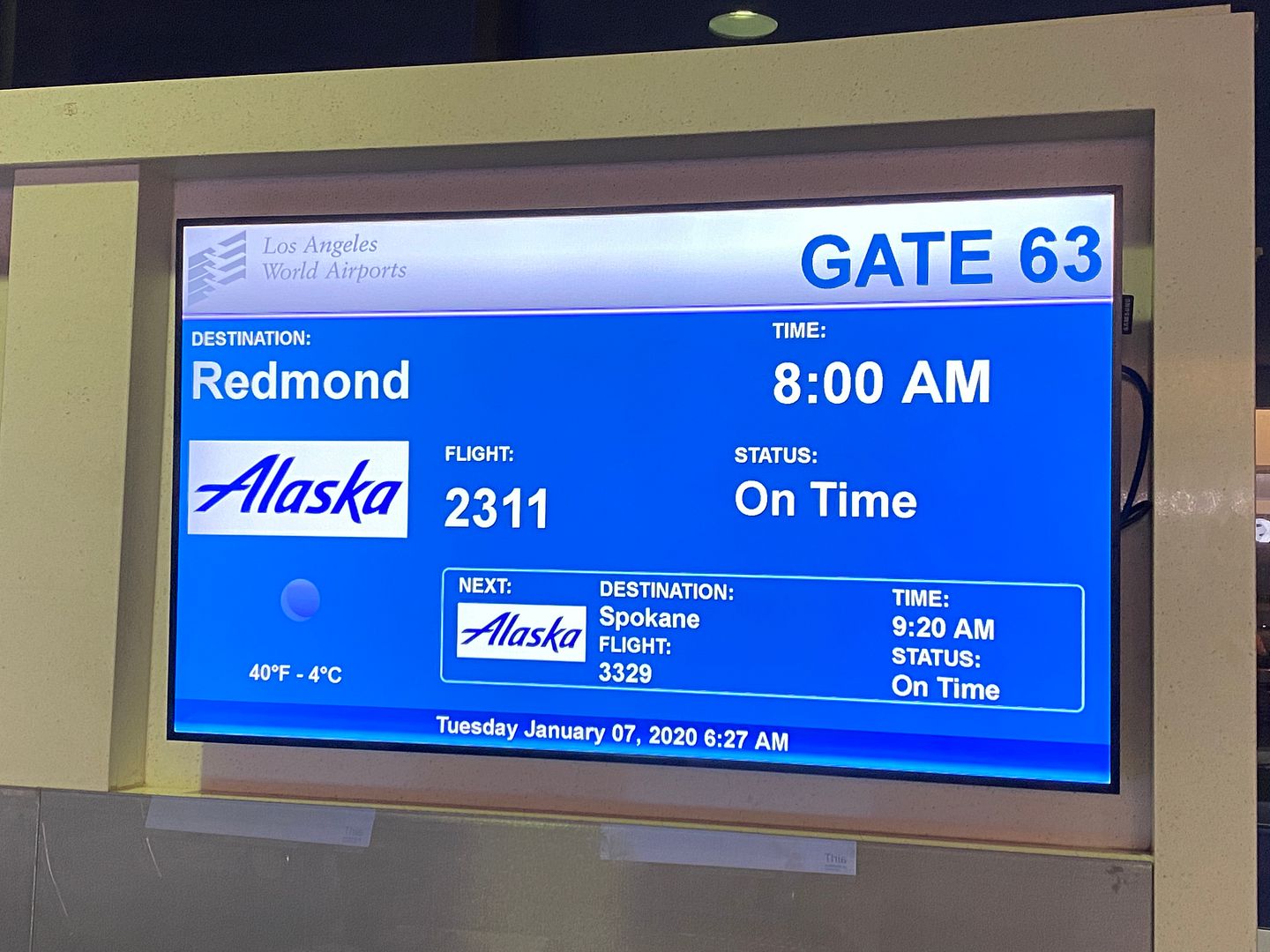 N636QX is the star today.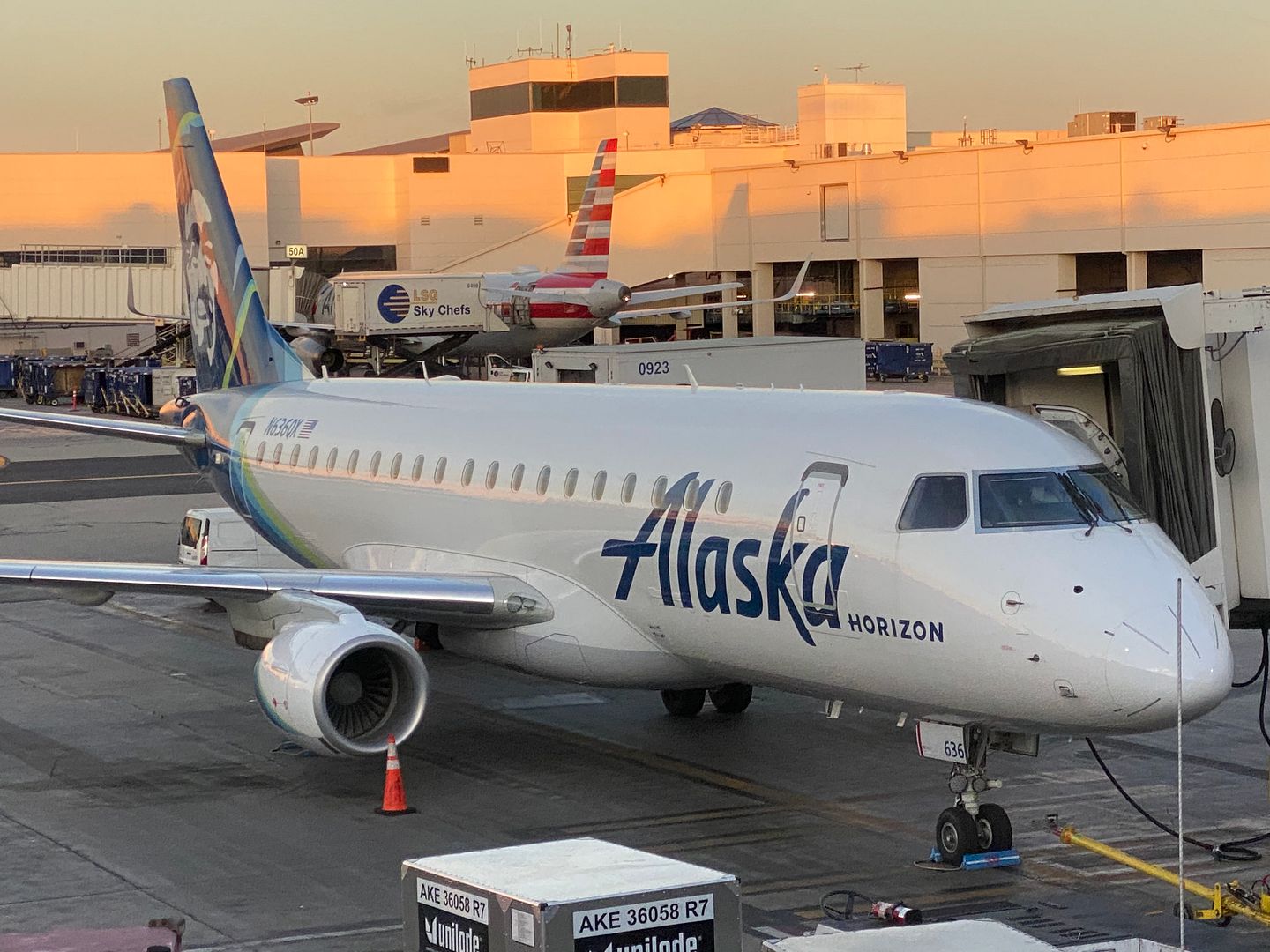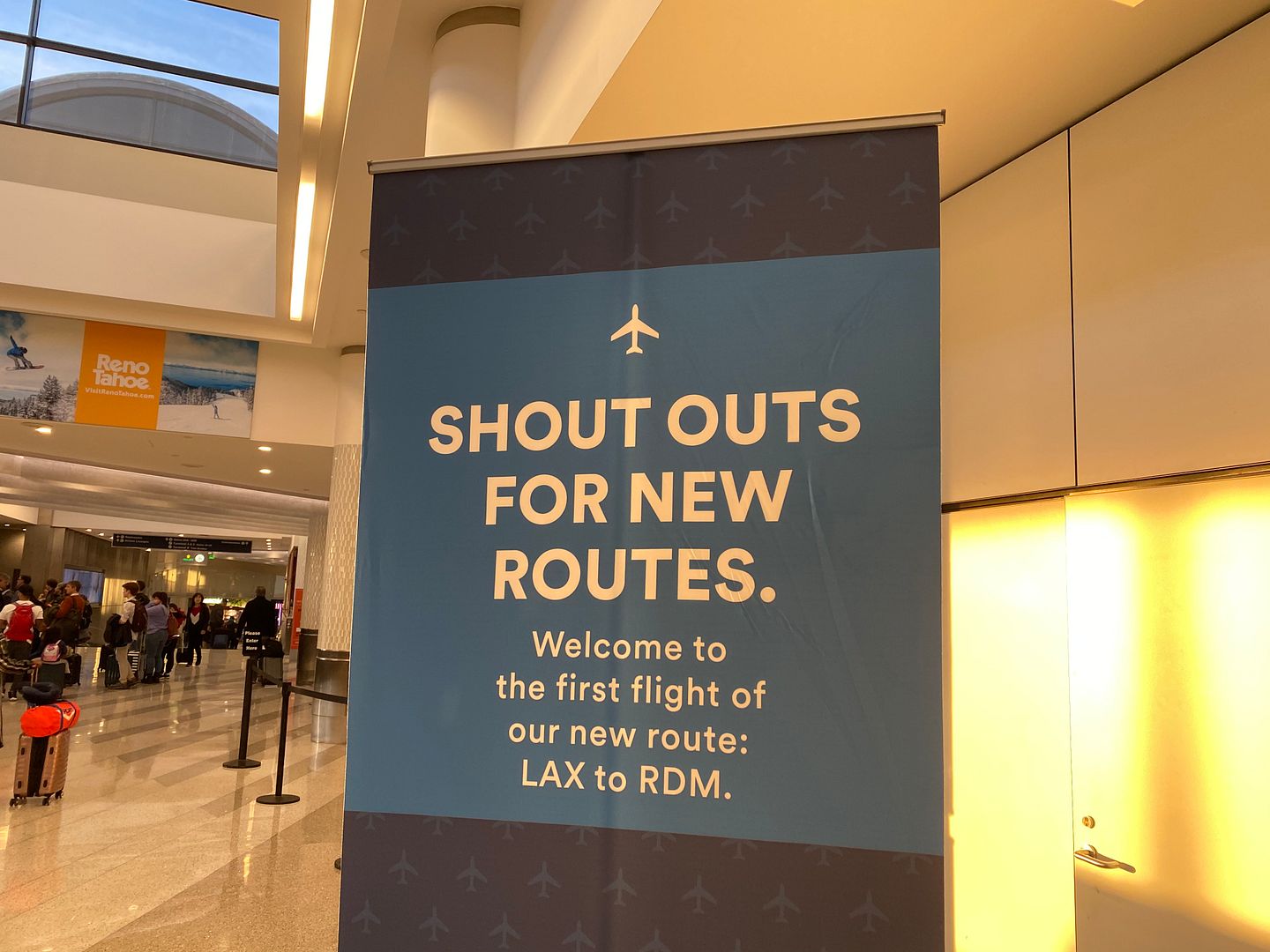 Later in the morning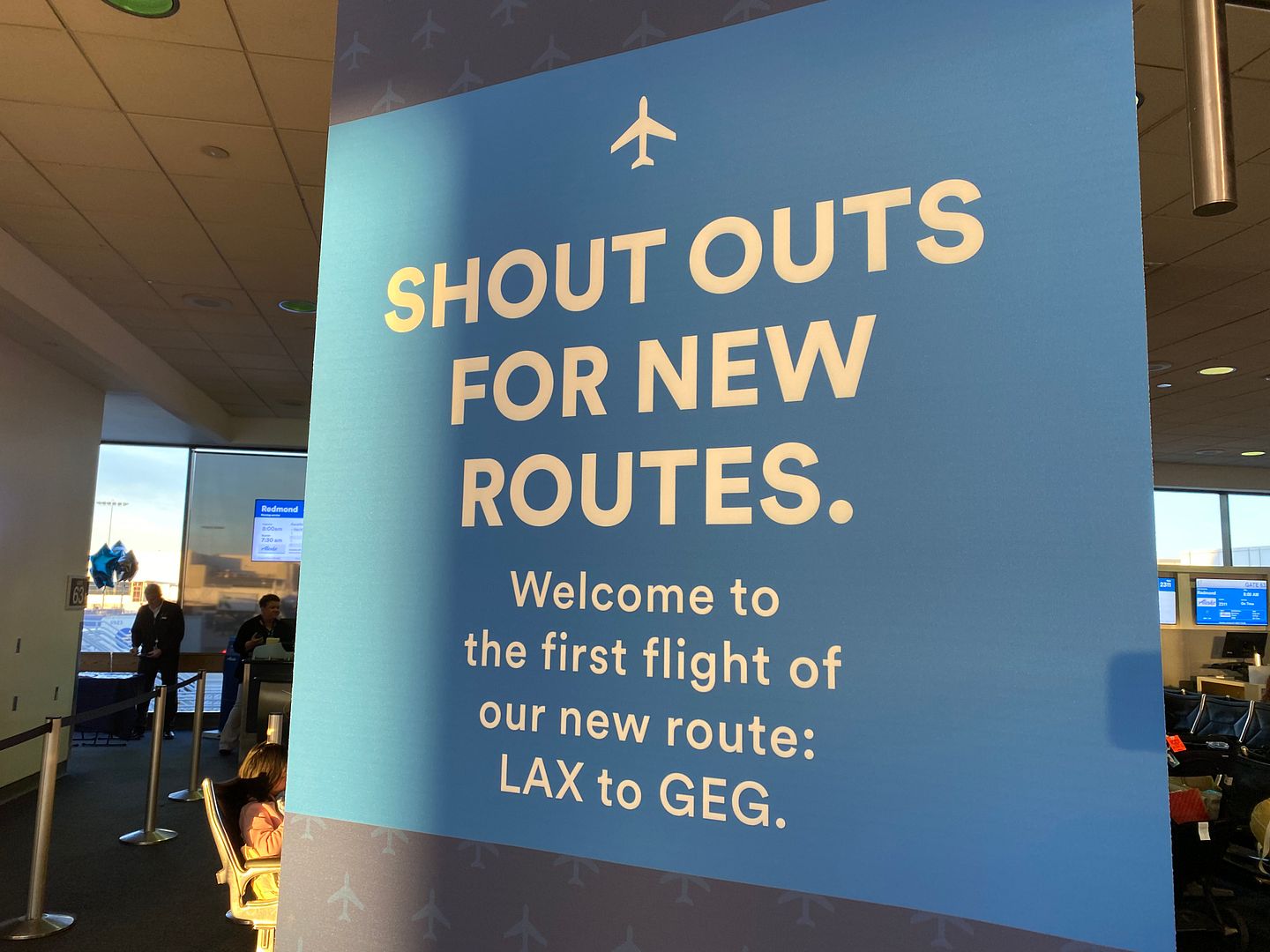 Passing souvenirs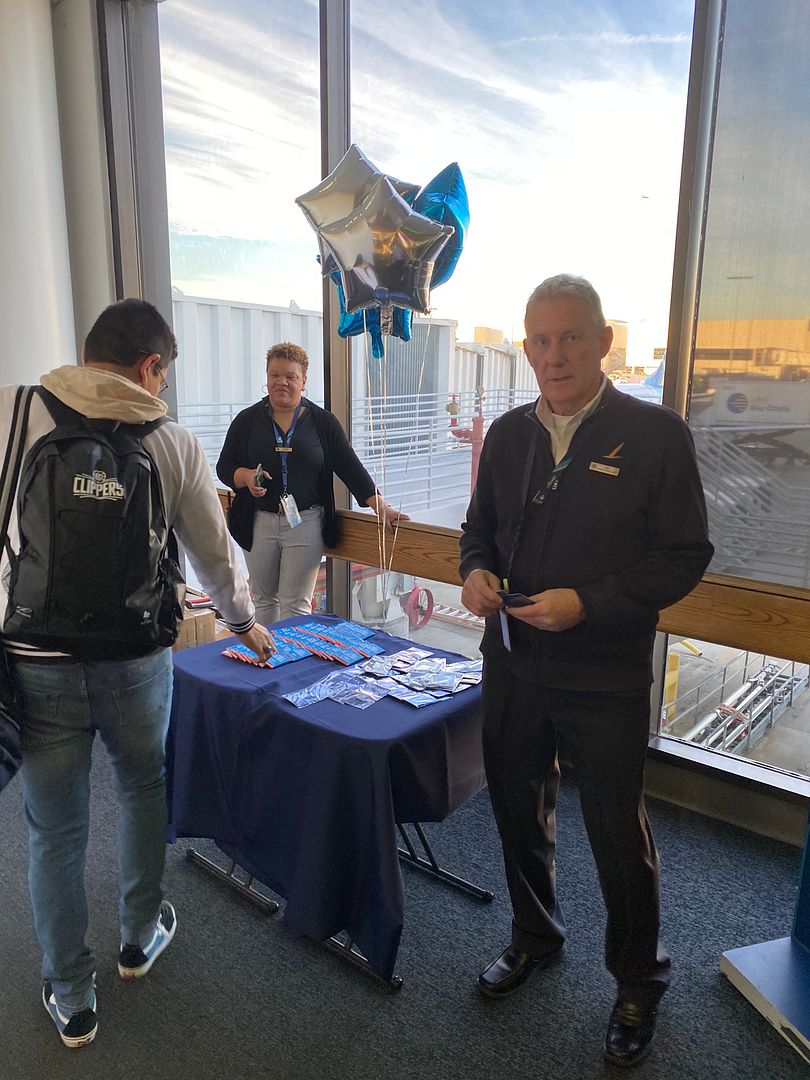 Shawn the first class F/A was preparing the galley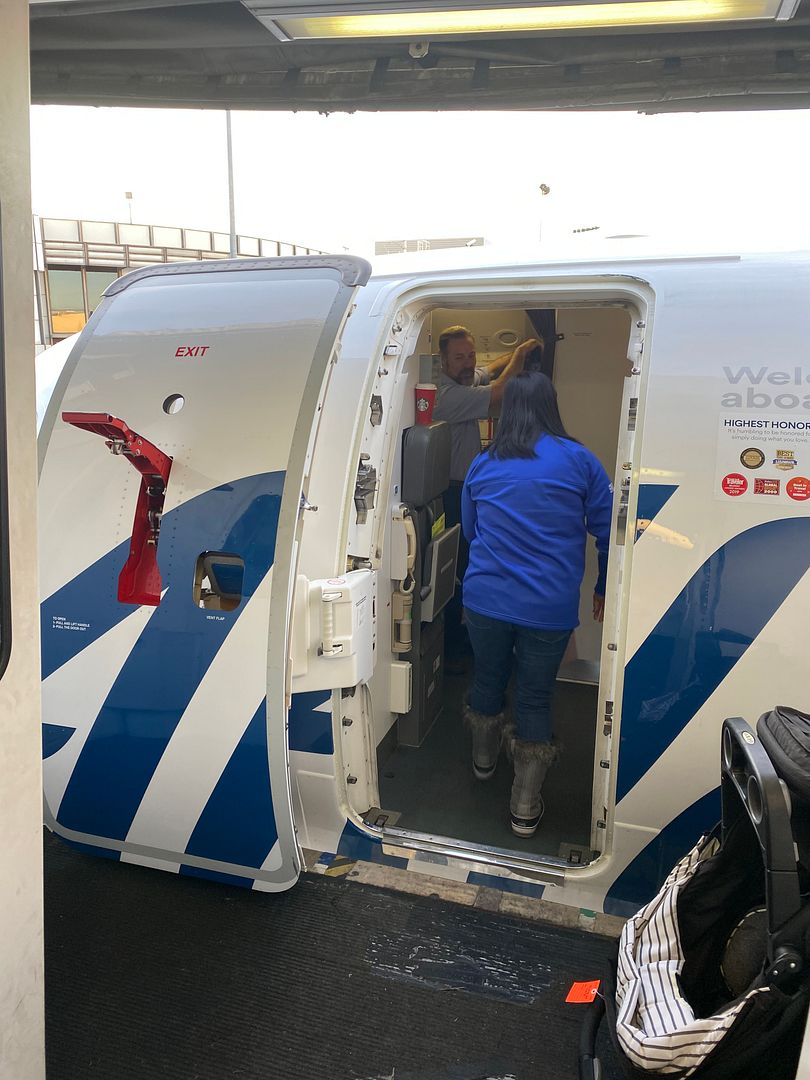 First Class cabin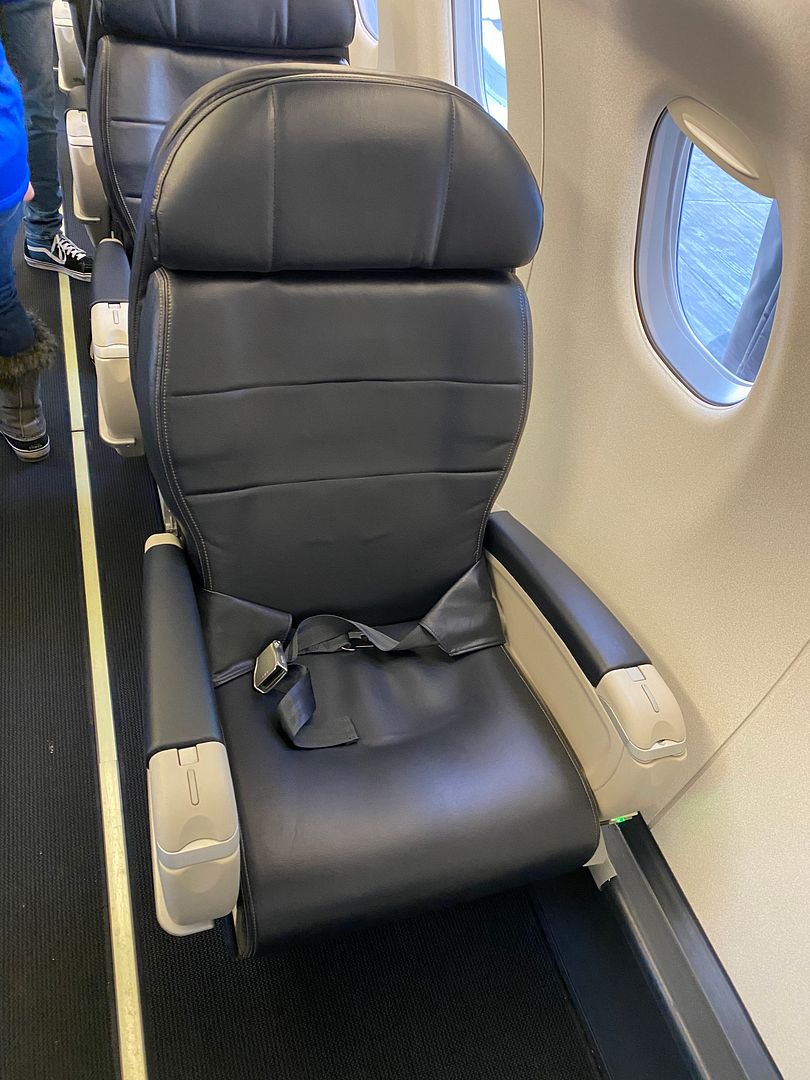 My seat 2A for both segments
First Class Pin
Pre-takeoff bottled water, pin and chocolate bar
Taxing to R/W24L for takeoff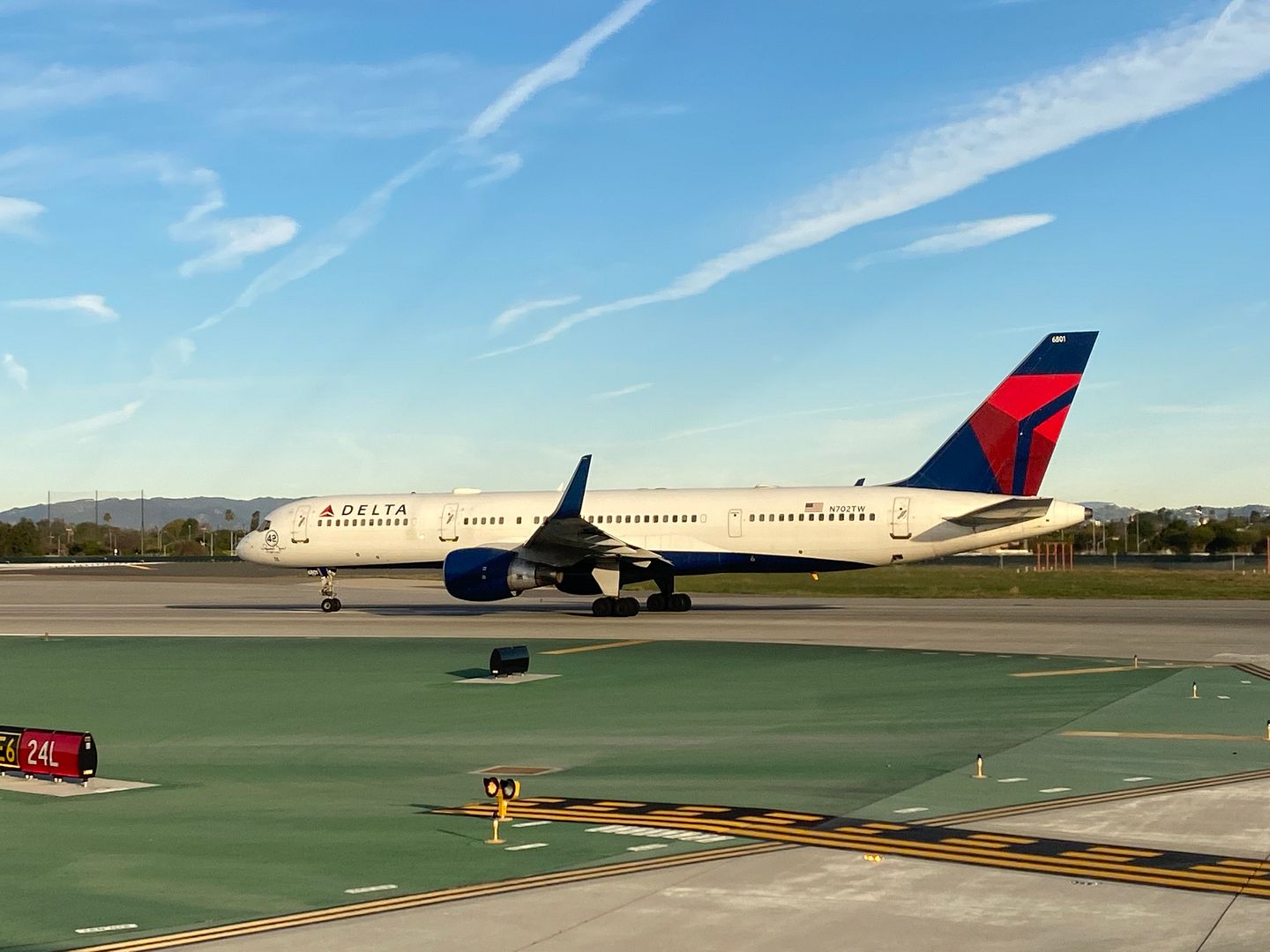 We took off at 8:09am for the short hour and forty minutes flight to Redmond.
Routing:
We stayed at 38,000ft.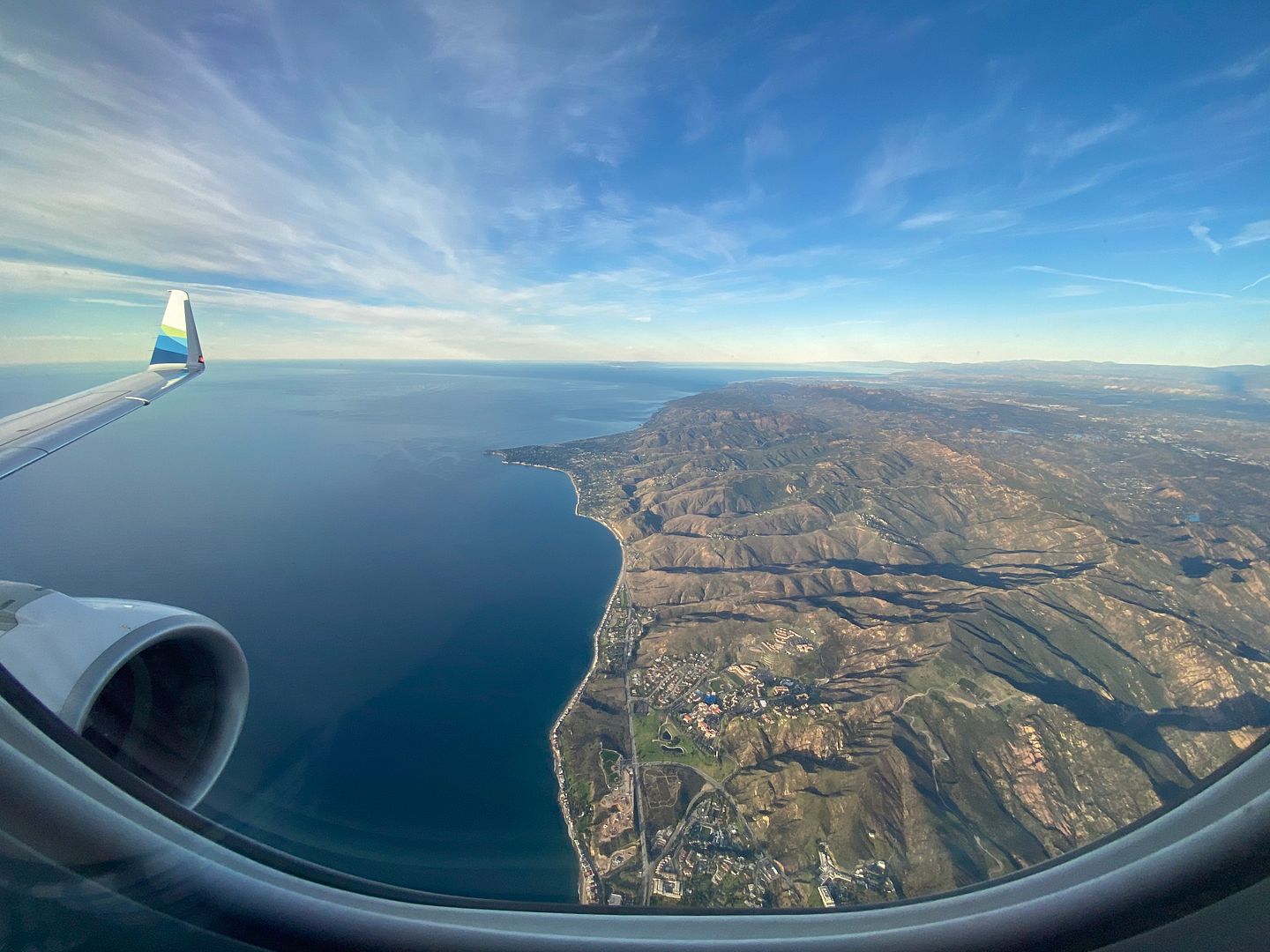 Hot tea
Smoothie – mixed berries
Breakfast – choice of egg white bites or oatmeal
I had the egg white bites, which were okay. I prefer breakfast sandwiches to these egg bites things.
More stunning scenery after breakfast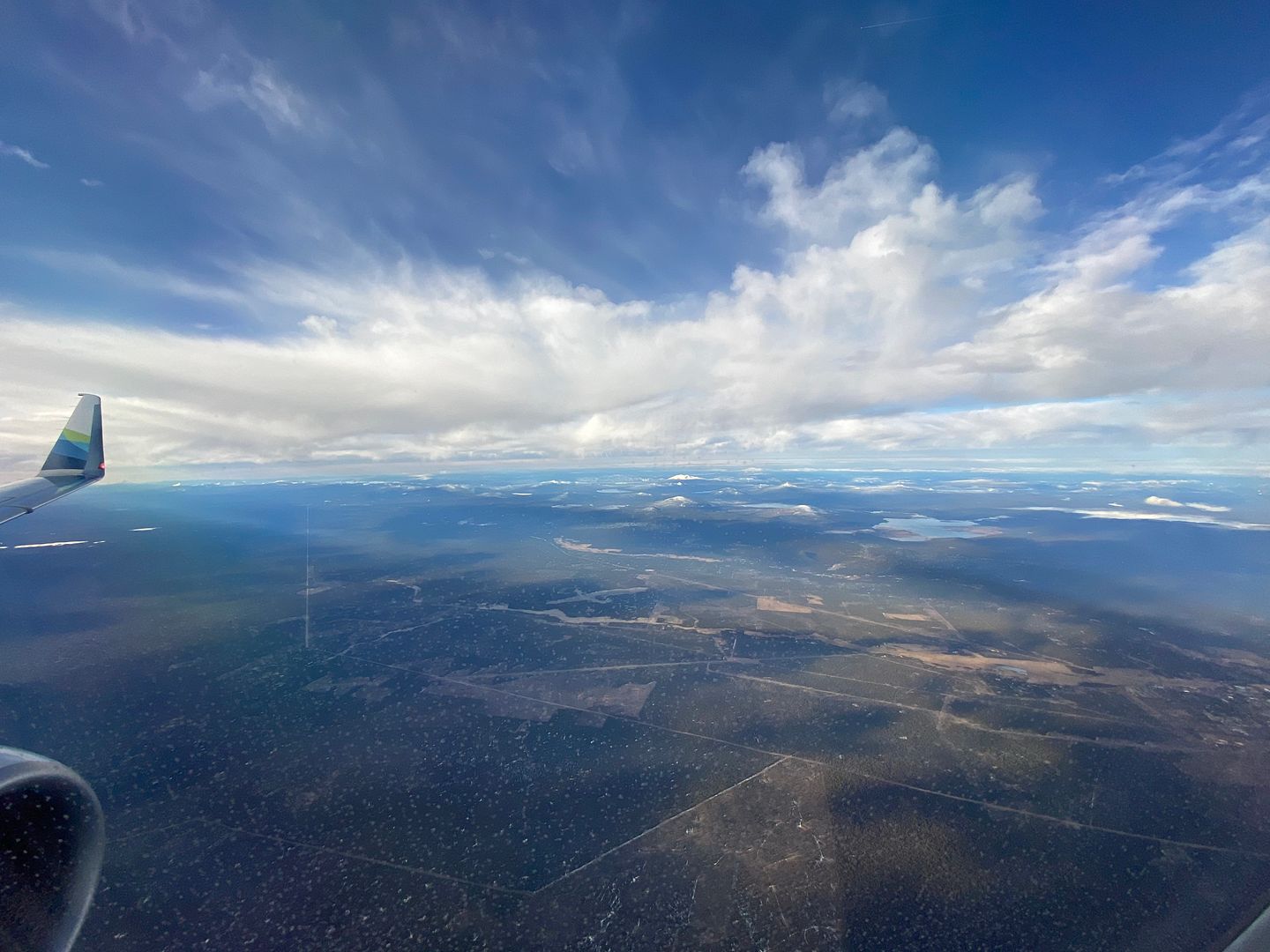 Redmond/Bend Roberts Field Municipal Airport
We landed on R/W23 at 9:49am, and parked at spot "4" two minutes later.
United Express' CRJ-200 to SFO (thankfully, AS will use these same E-175s for two new daily flights to SFO on March 19)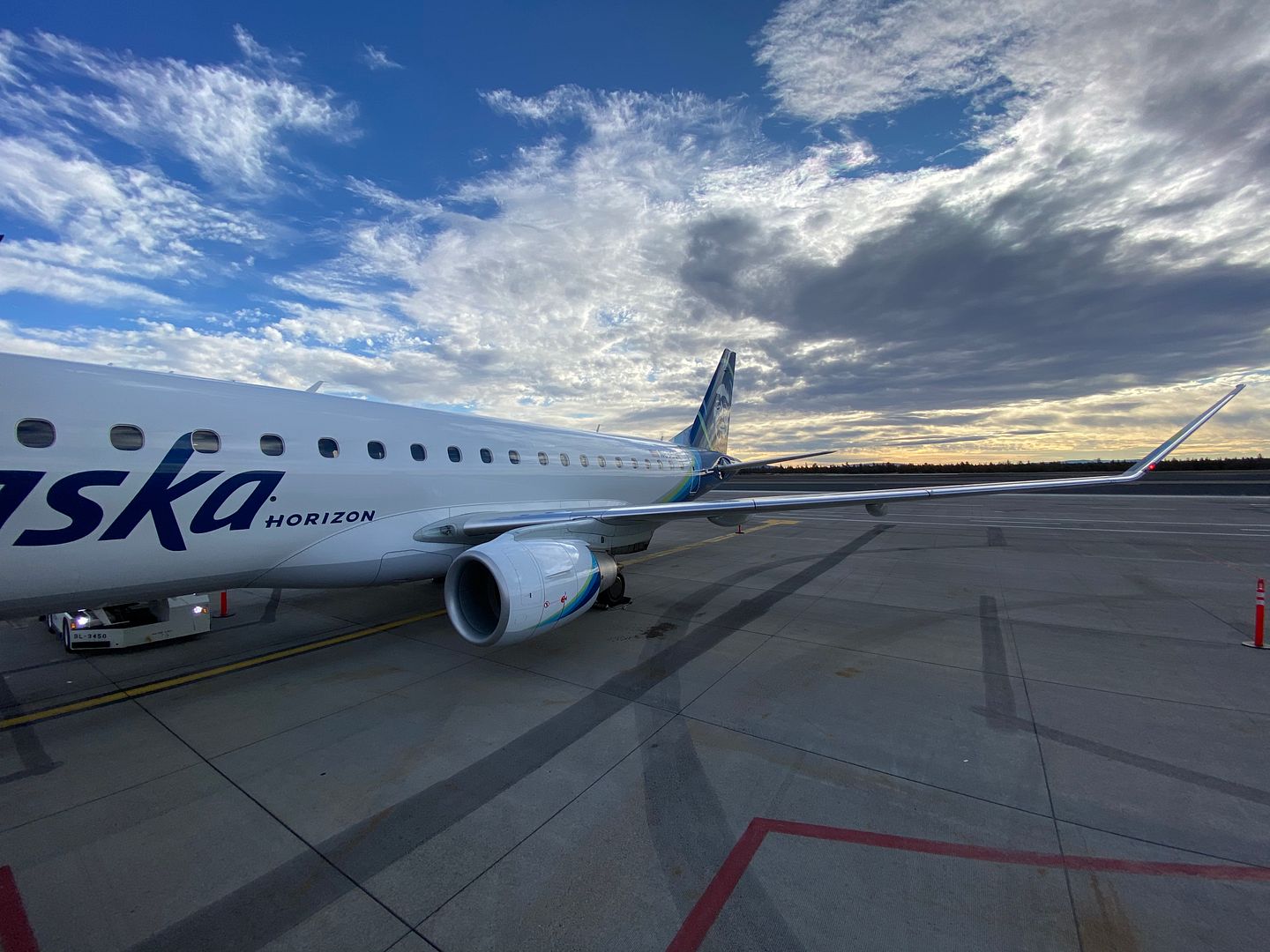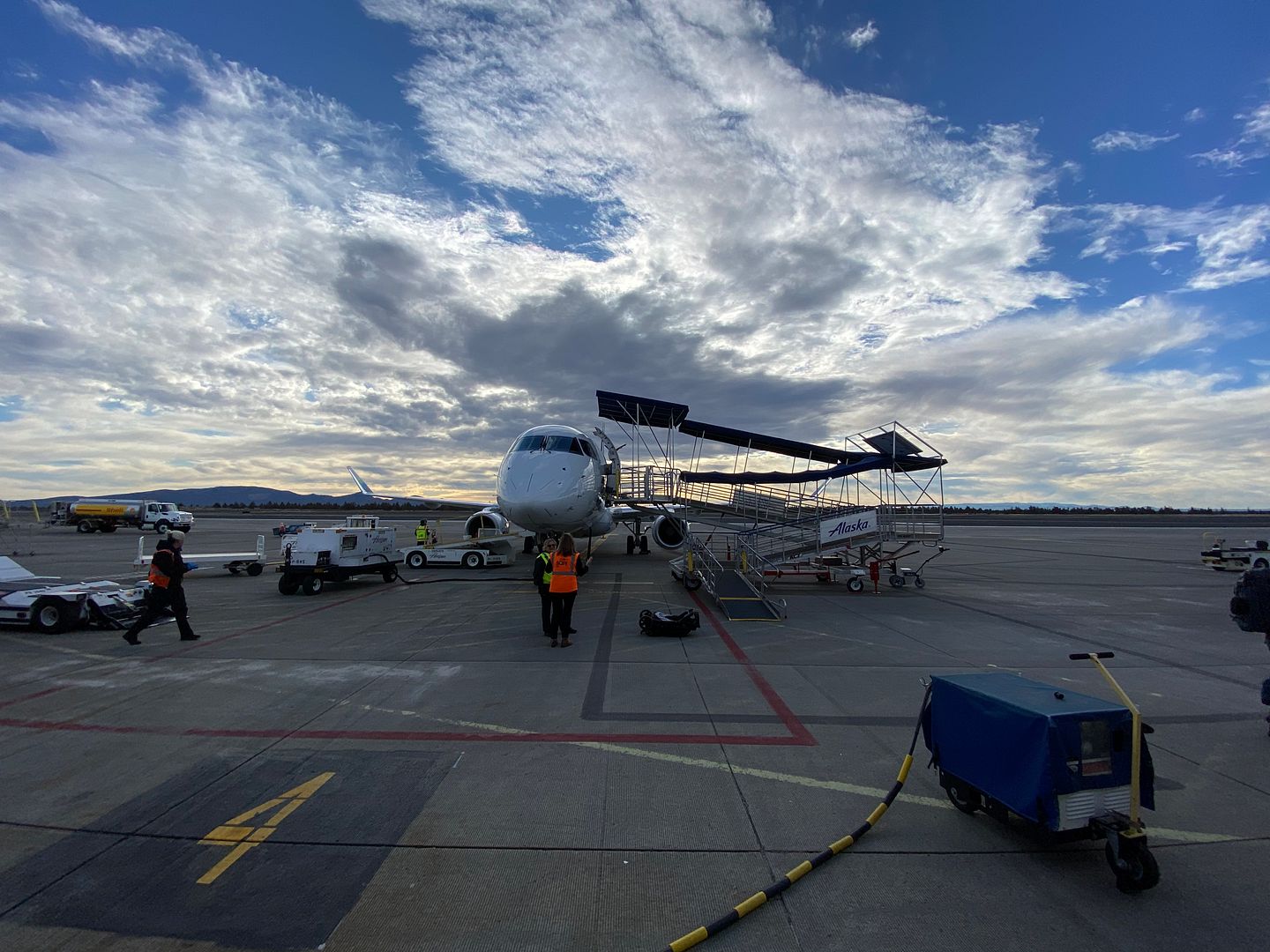 Ticketing lobby of Redmond Airport
AS 2315 RDM-SAN Lv1100 Arr1340
Gate A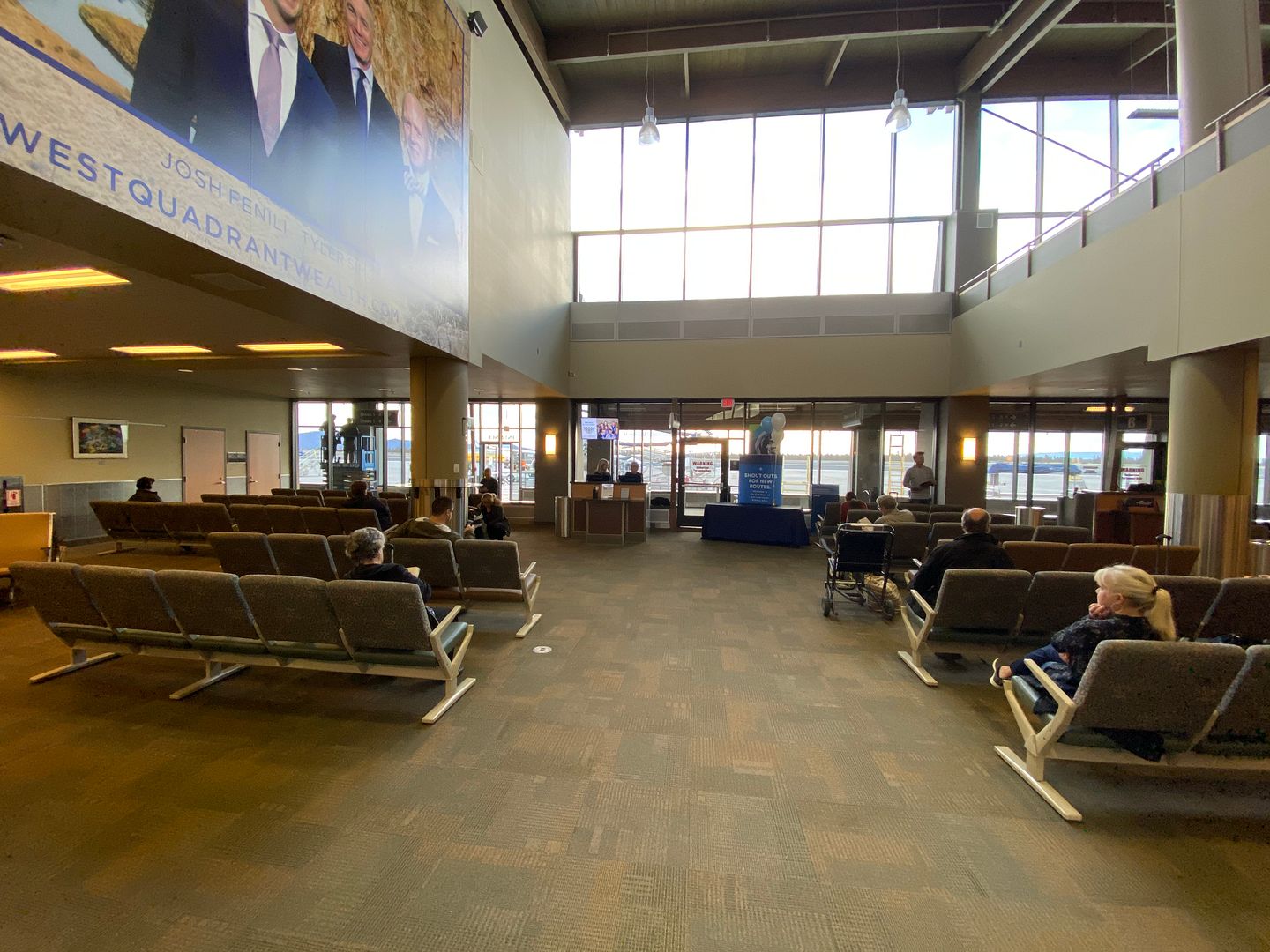 Upstairs' sitting room
More pins and chocolate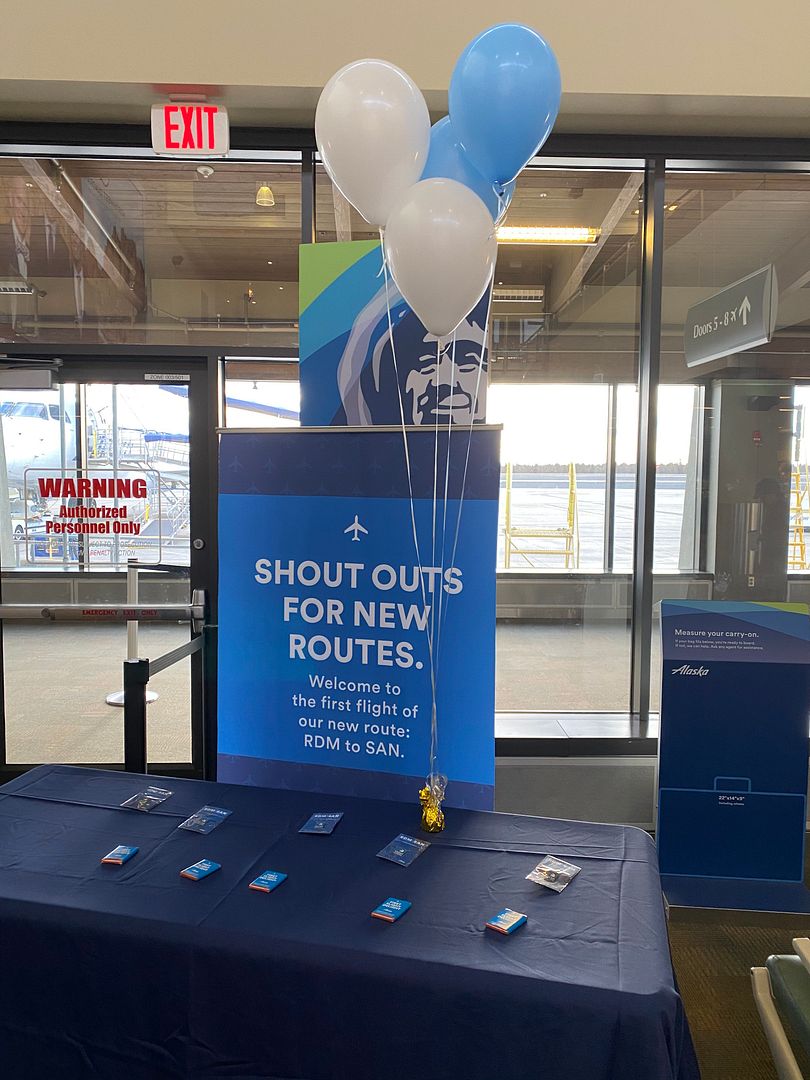 Back on N636QX
Pilot came out of the cockpit to speak to us but the morning picture did not work.
Please note that he put both his pins on the neck lanyard.
Delta's E-175 to Seattle in the background
Local TV station was filming our departure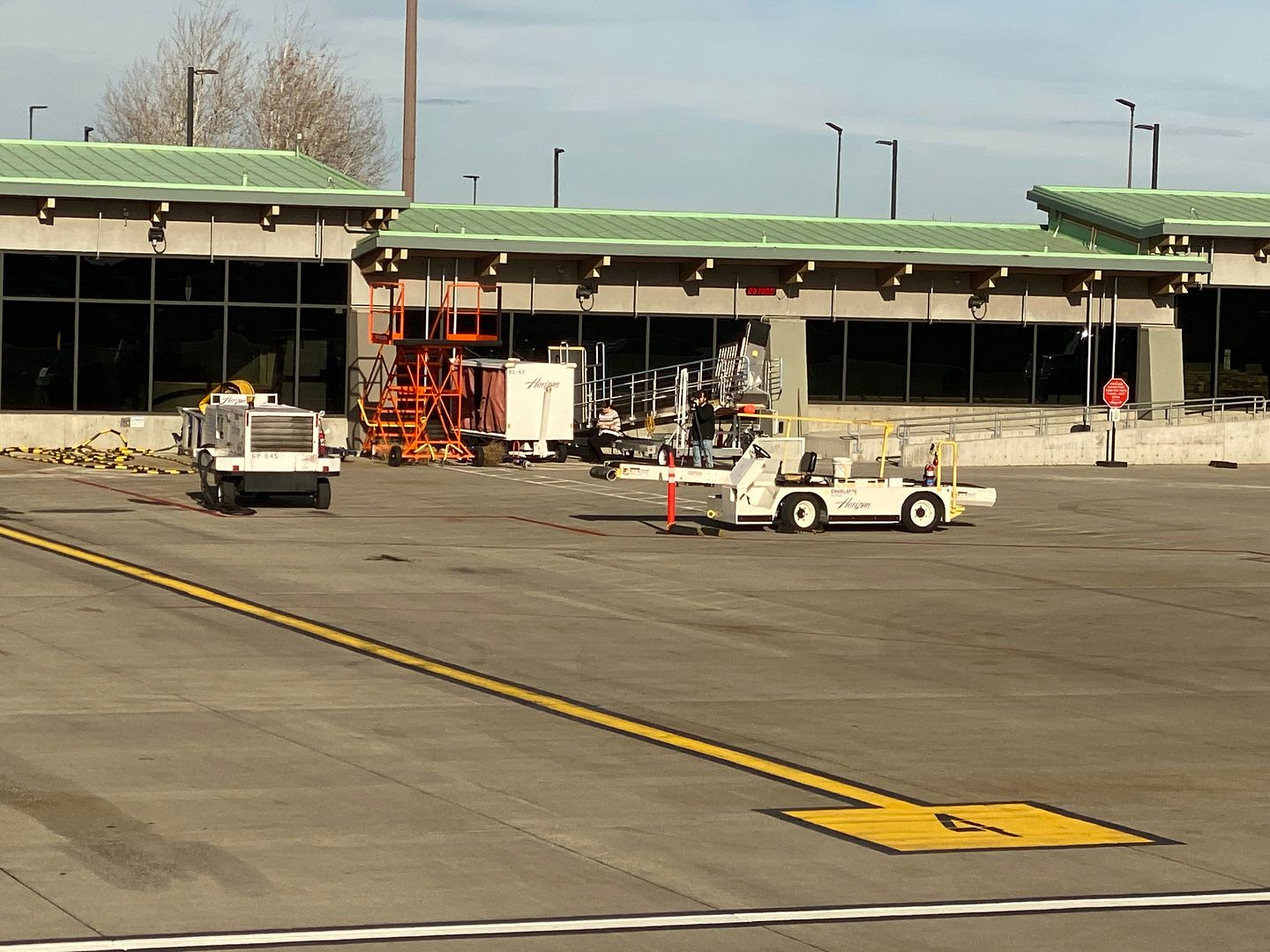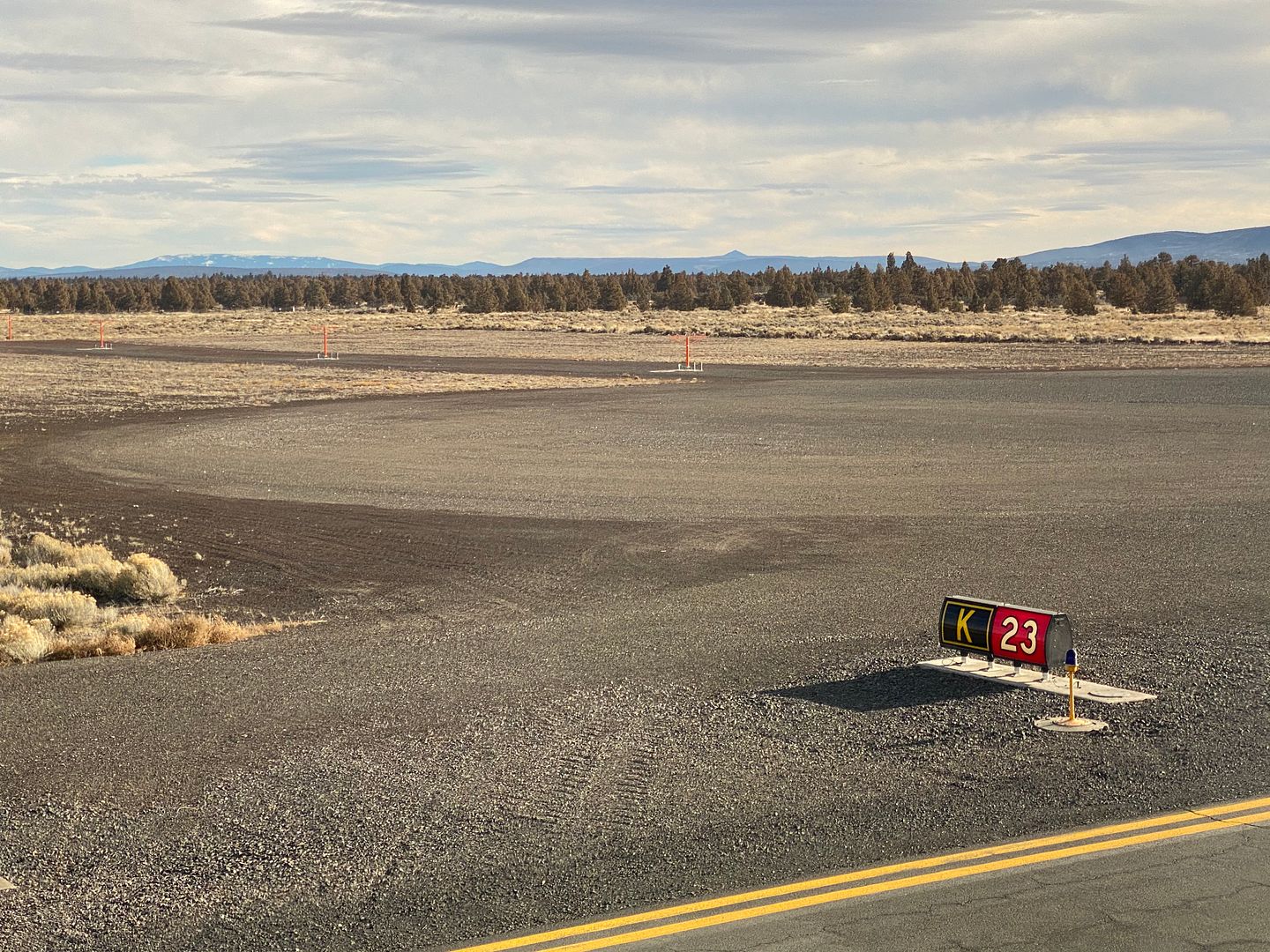 We took off from R/W23 at 11:09am for the hour and fifty-six minutes flight to San Diego.
Routing:
We stayed at 33,000ft.
Lunch for the return segment (catered in LAX)
There was a choice of Chicken Pesto sandwich or Chicken Salad.
I had the sandwich, which was served with a bag of chips and a piece of Mint-flavored Seattle Chocolate.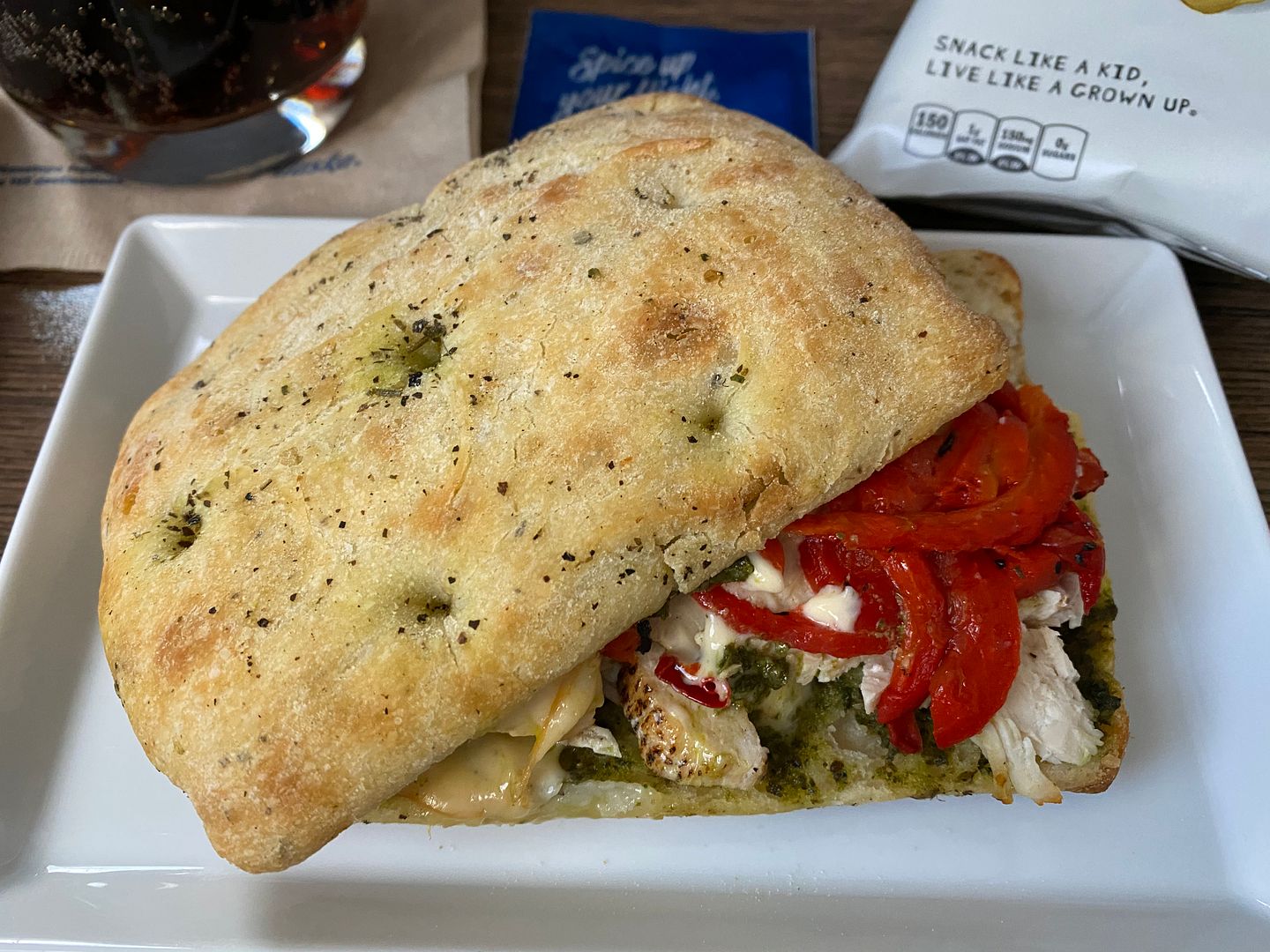 Back to the Californian coast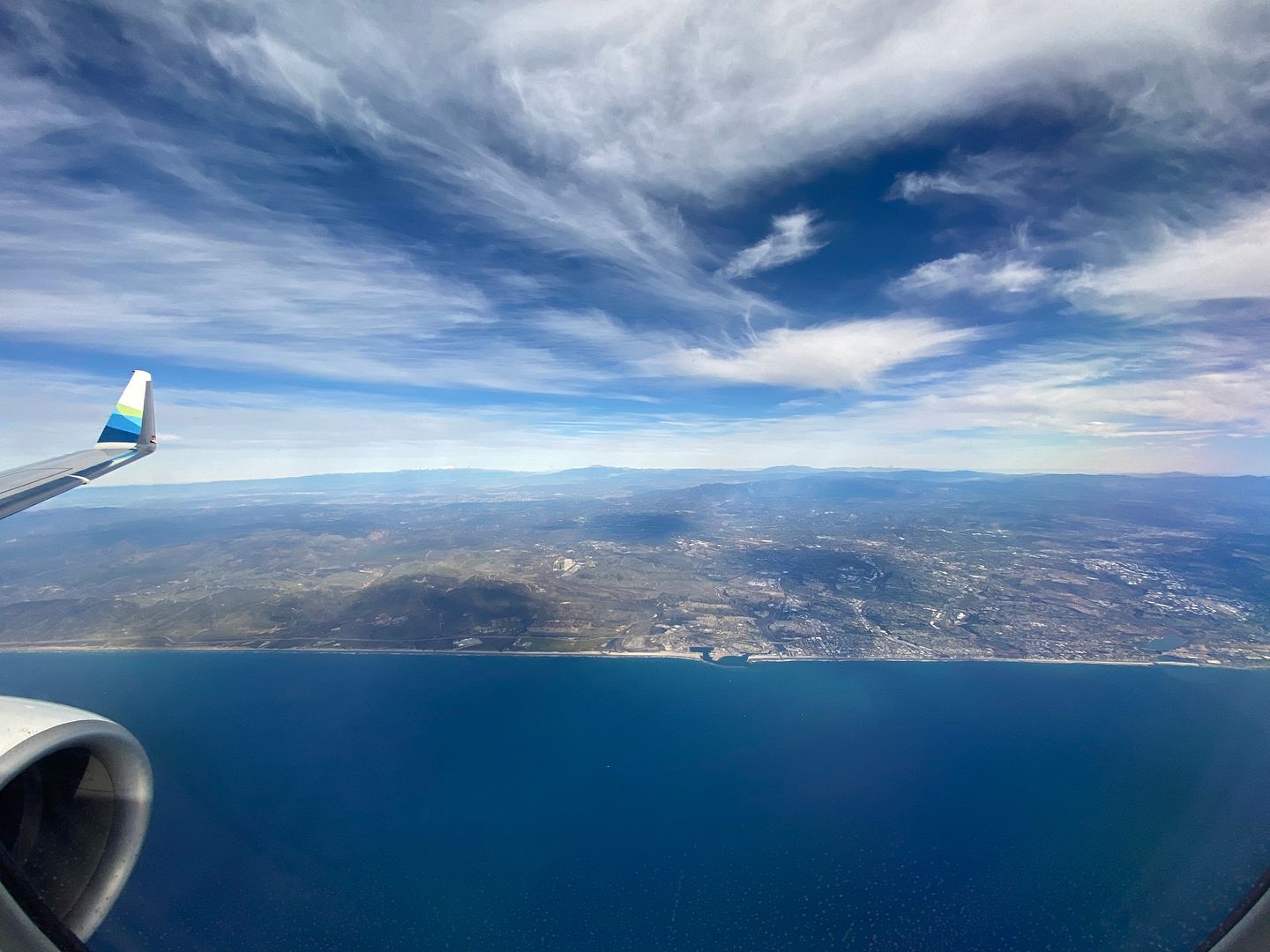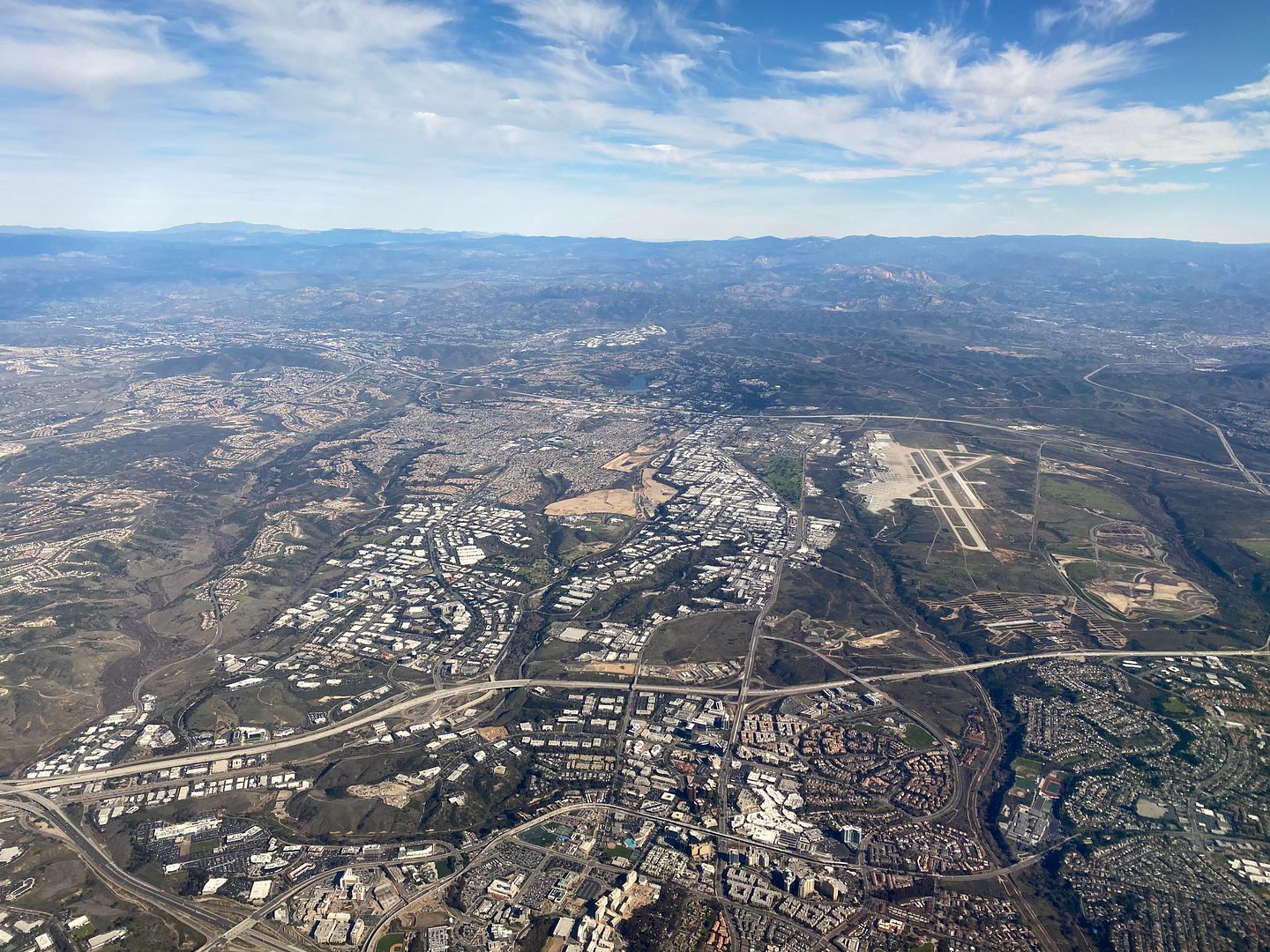 The dramatic downtown San Diego landing shot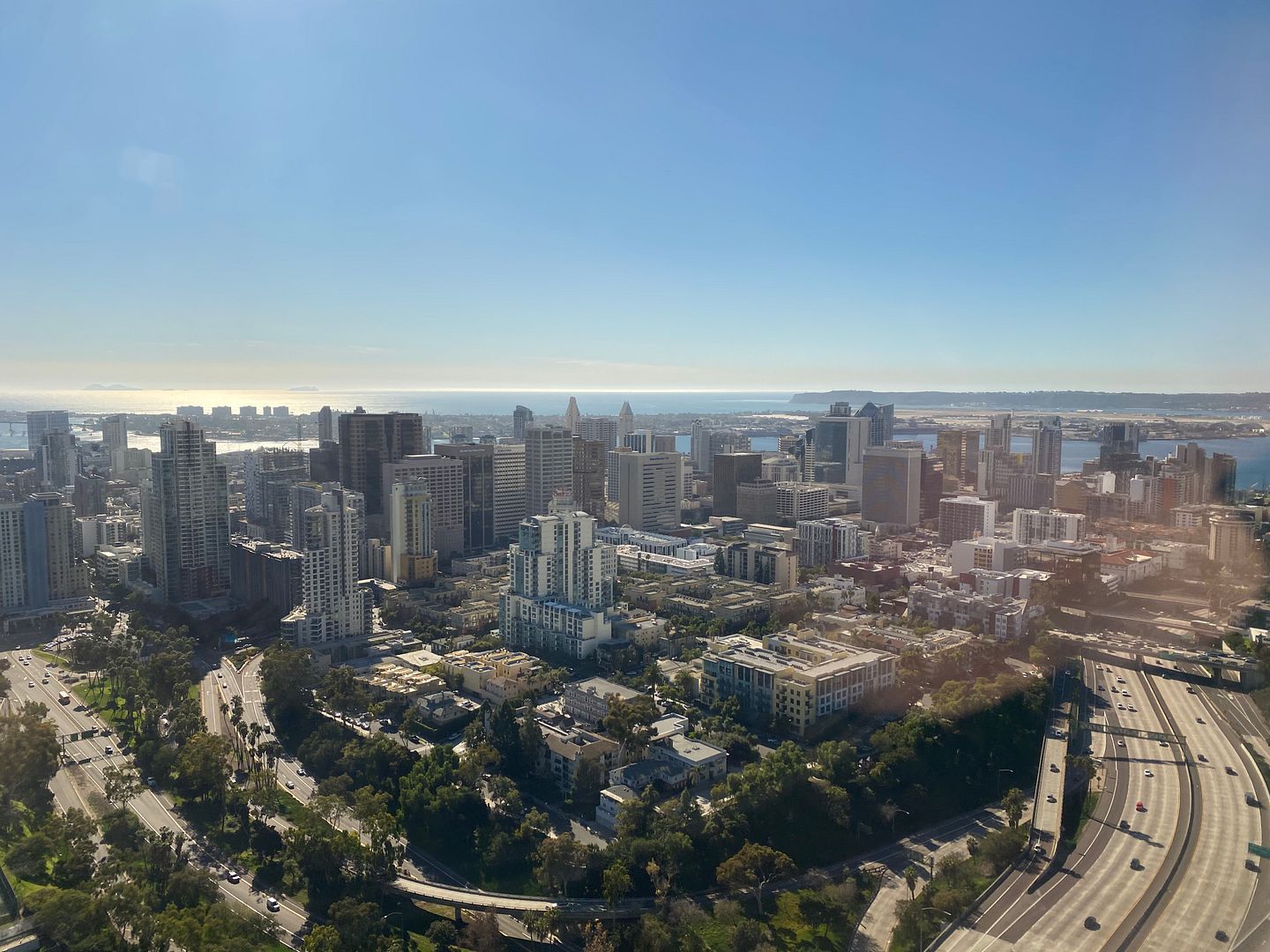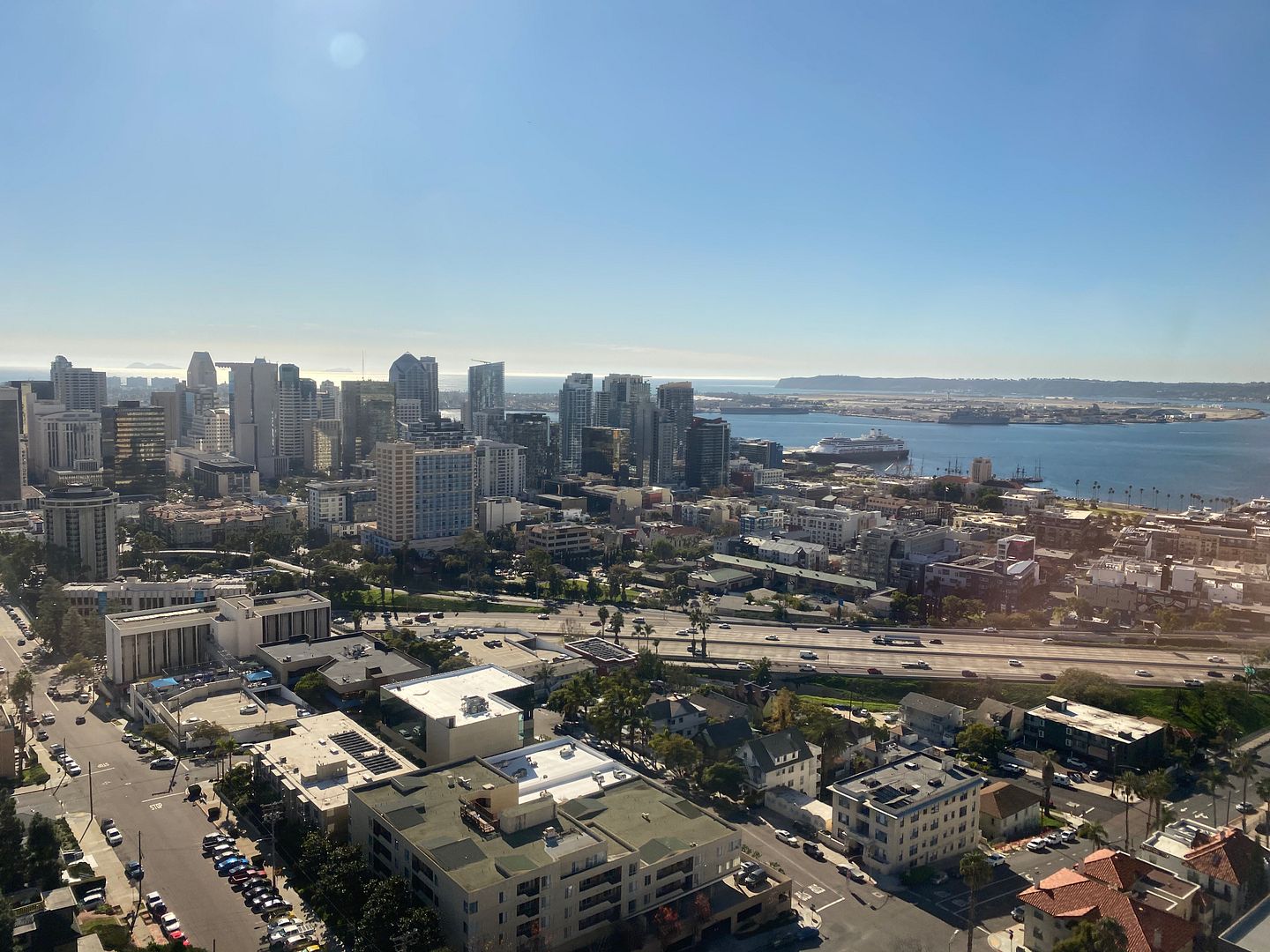 We landed on R/W27 at 1:05pm and parked at gate 24 shortly after.
JetBlue A321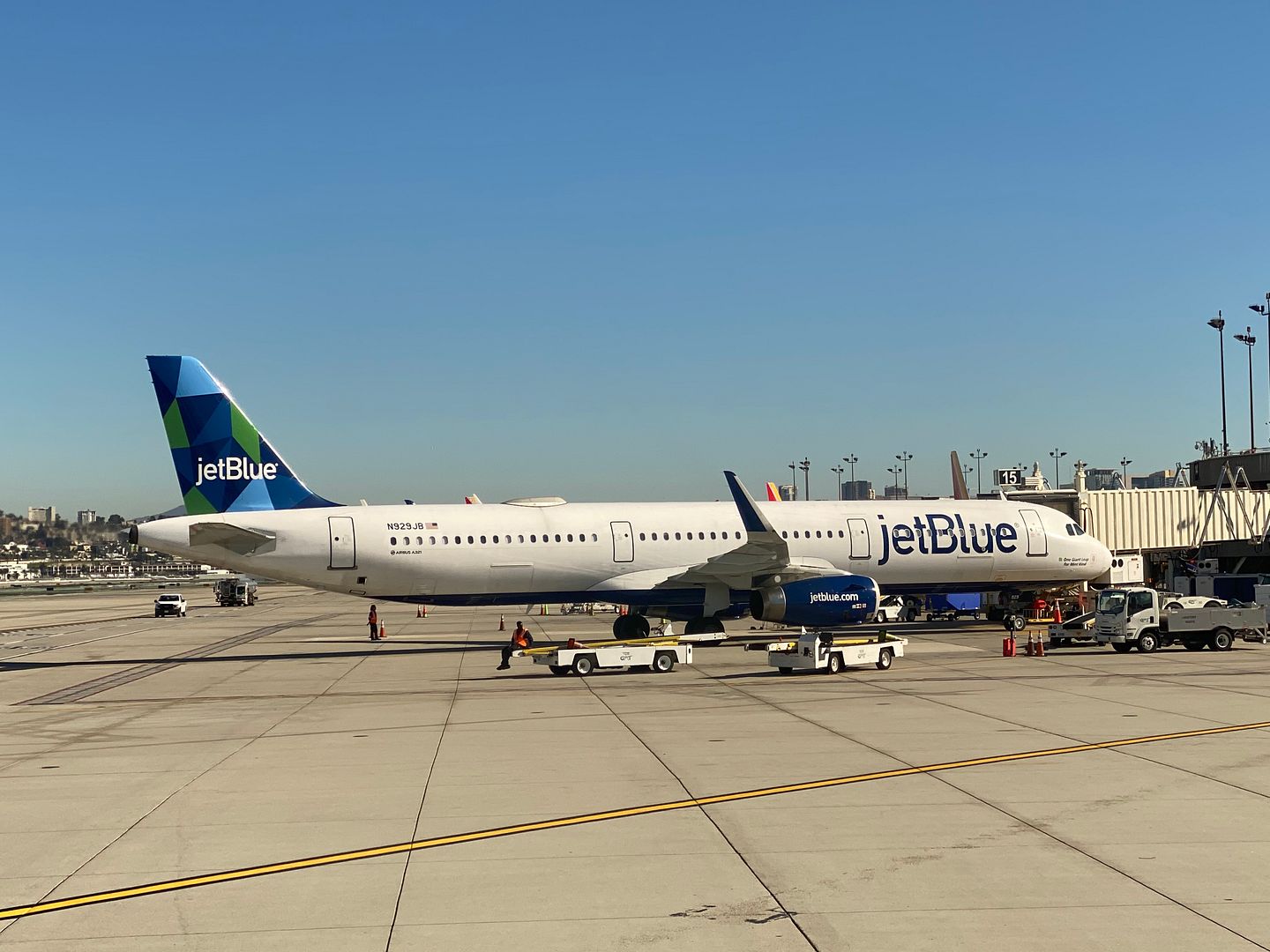 One final look at N636QX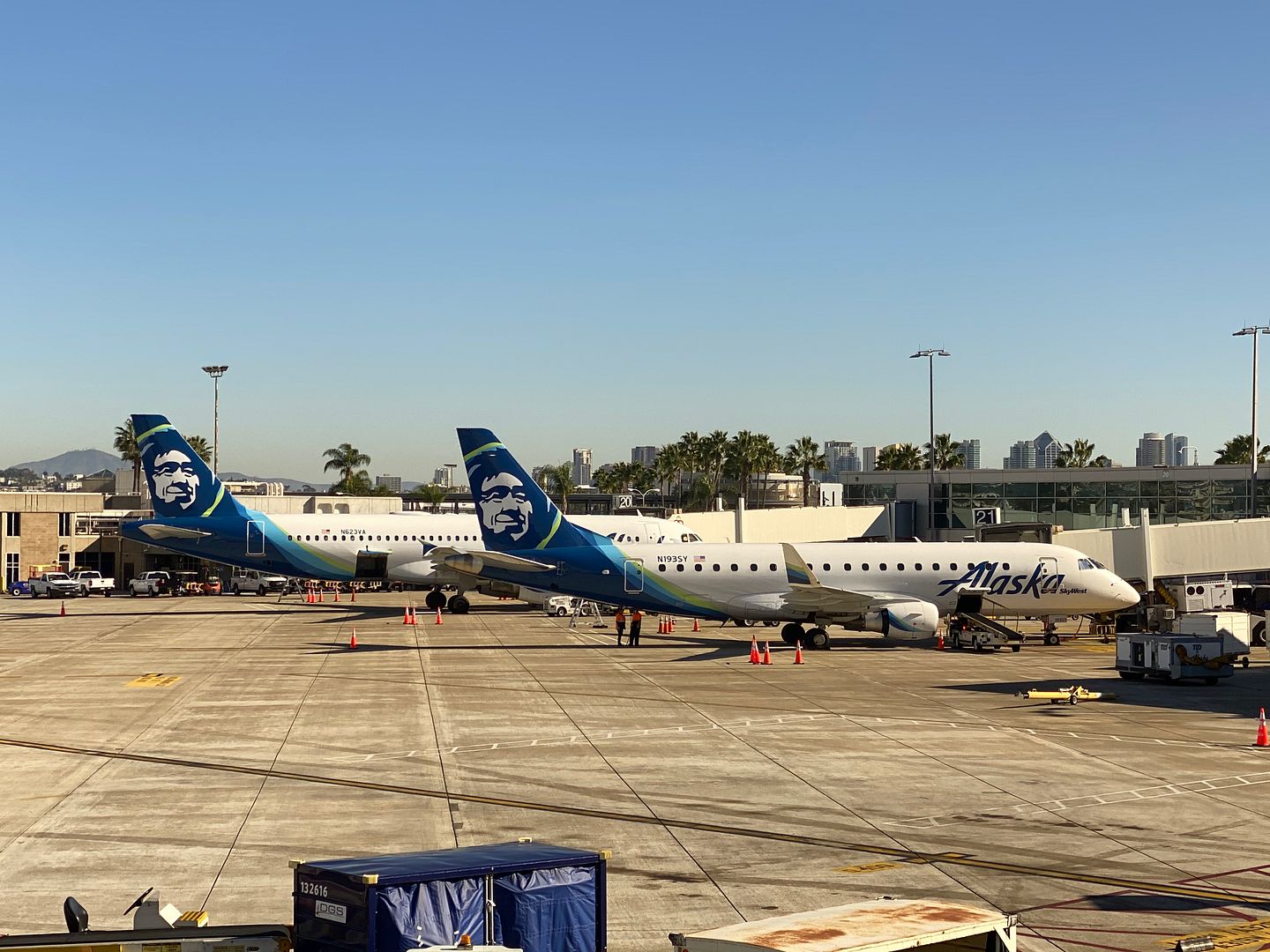 My ride back to LAX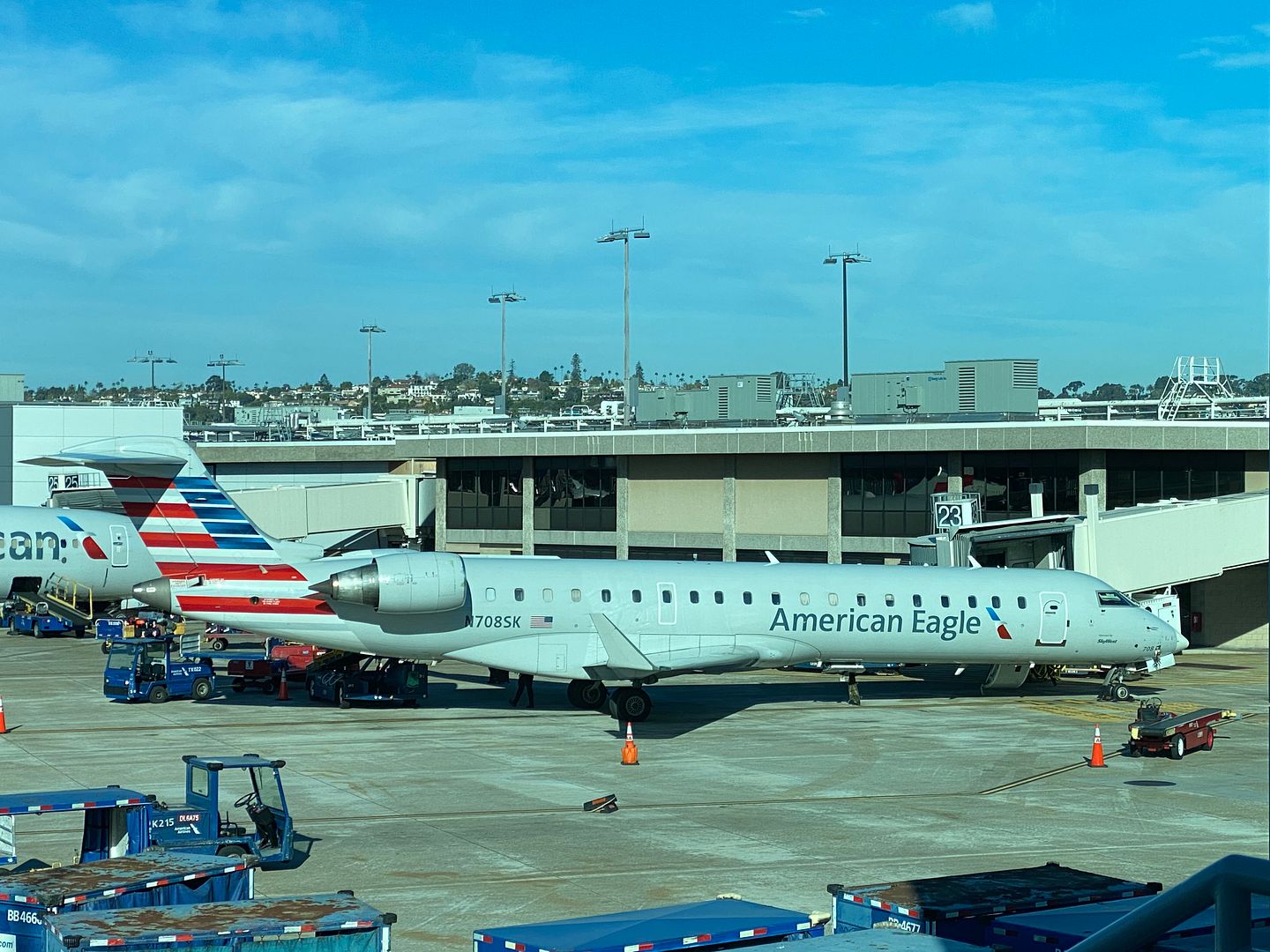 N636QX was heading back to Redmond after another celebration at the gate. They had some sandwiches here.
Sadly, I could not take part but would try to do a San Diego outbound inaugural in the future.
I hope you will enjoy this mini trip report!
Carfield