Here is a short TR about a return RwandAir domestic flight done this week.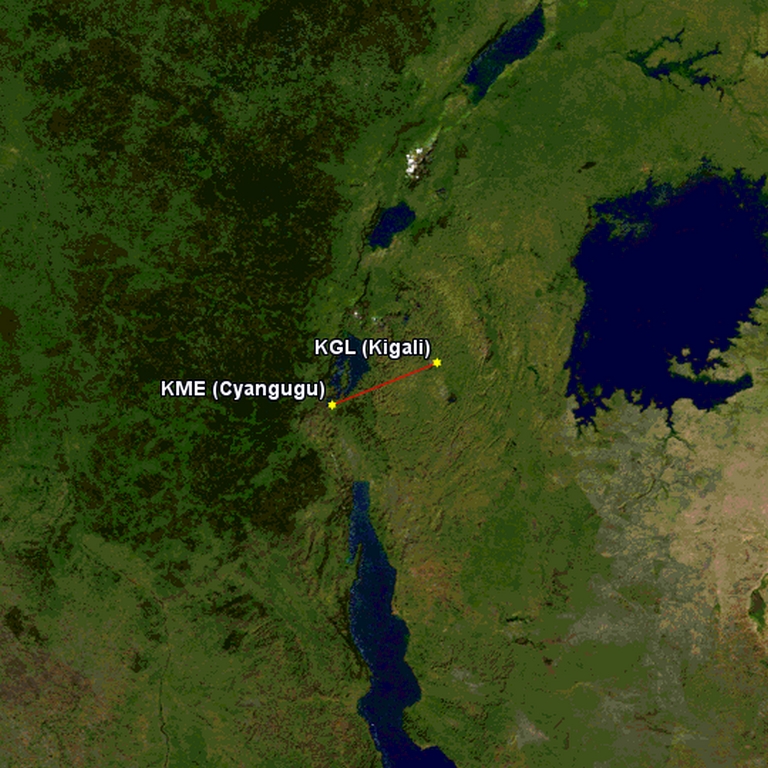 Some RwandAir's Dreammiles points were due to expire end of Jan. 21, thus 2 return award tickets were booked for only 15 000 miles both. (Just FYI, to anywhere in East Africa it costs 10 000 in J rtn).
Due to Covid19, frequencies went down from 10x to 4x weekly so we were rescheduled to fly 2 days earlier.
Even on the WB lone domestic route, negative PCR C19 test is compulsory, justified by harsh inter districts surface travel restrictions where a government clearance downloaded 24h before the trip must be shown and verified upon at the many road checkpoints. Rusizi (Cyangugu) and Kigali are the worst affected cities by the pandemic in Rwanda.
08/03/21
WB601: Kigali (KGL) – Kamembe (KME)
STD: 10h40, STA: 11h20
ATD: 11h05, ATA: 11h40
Distance: 92 miles
Dash 8 Q400
Arrived at 9h30 after the usual security + C19 checks, we dropped the luggages off at the extremely quiet check in area, only one desk opened among the 12 in the grand total.
We reached the newly opened Rwandair Dreammiles Lounge at 9h50 for a supposedly boarding at 10h10. Compared to the contracted Pearl Lounge nearby, 3 huuuges qualities: a great outside view to the city, unlimited serving of alcoholic drinks and a smoking cabin...for only one person (in term of size/capacity

). Better than the rest of the airport TBH. Food wise just meh at best.
New RwandAir DreamMiles lounge ( both domestic and international).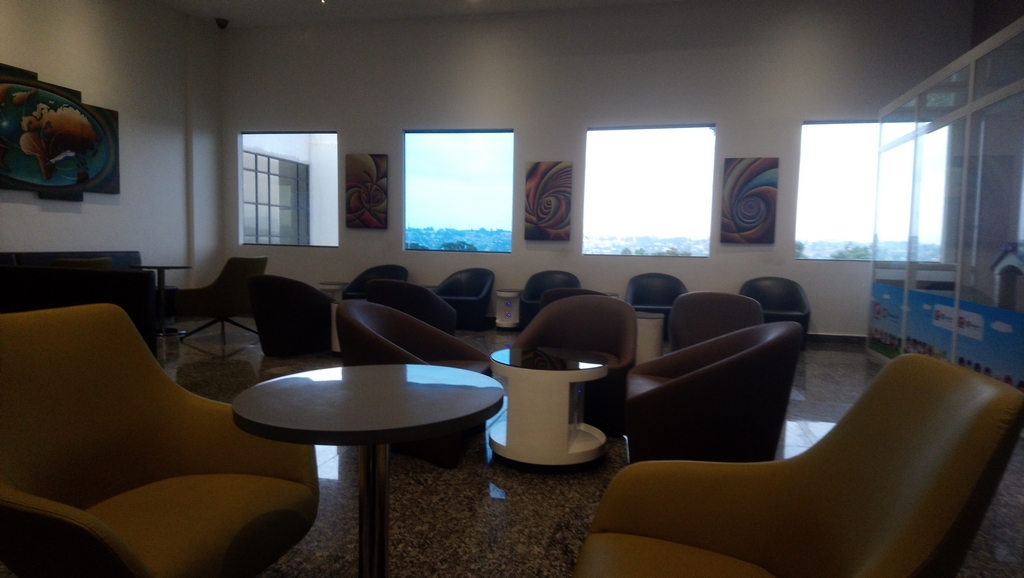 Most flights departing were to West Africa (Brazzaville, Bangui and Accra), the lounge dragon told us she would call us at boarding time. Despite the "final call" visible on the screens, she told us to stay put until we passed through the last security check at 10h30.
As noticed pre covid, WB boards premium pax last in a dedicated comfortable J bus. Only once all eco passengers were seated, our driver opened his bus doors where ground staff holding umbrellas escorted us to the aircraft.
Comfortable business class dedicated bus.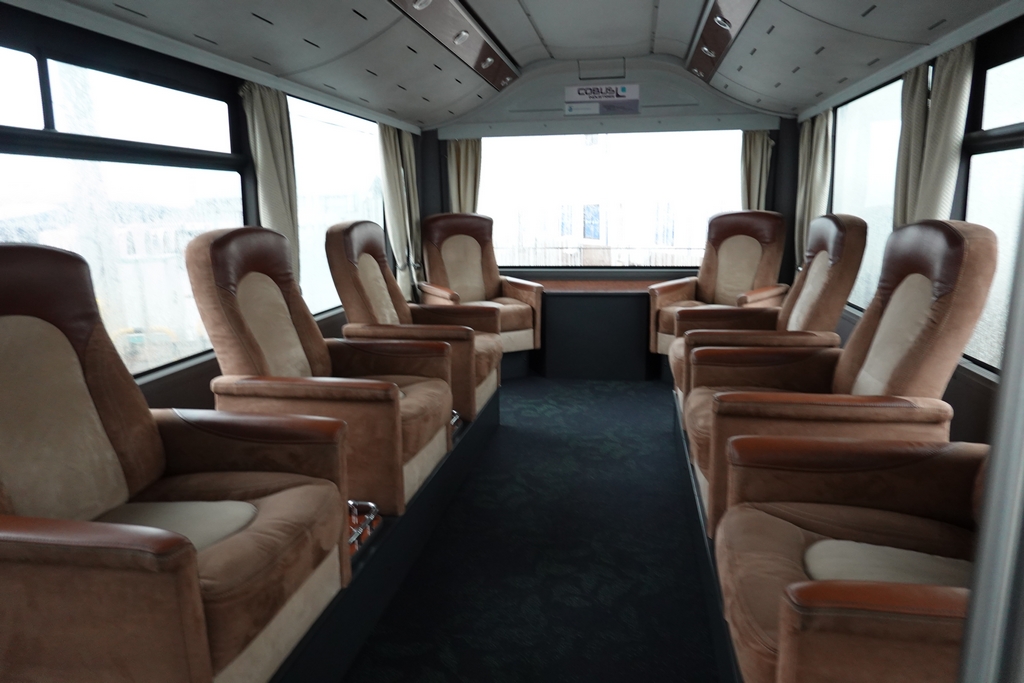 Dash 8 Q400 for domestic runs.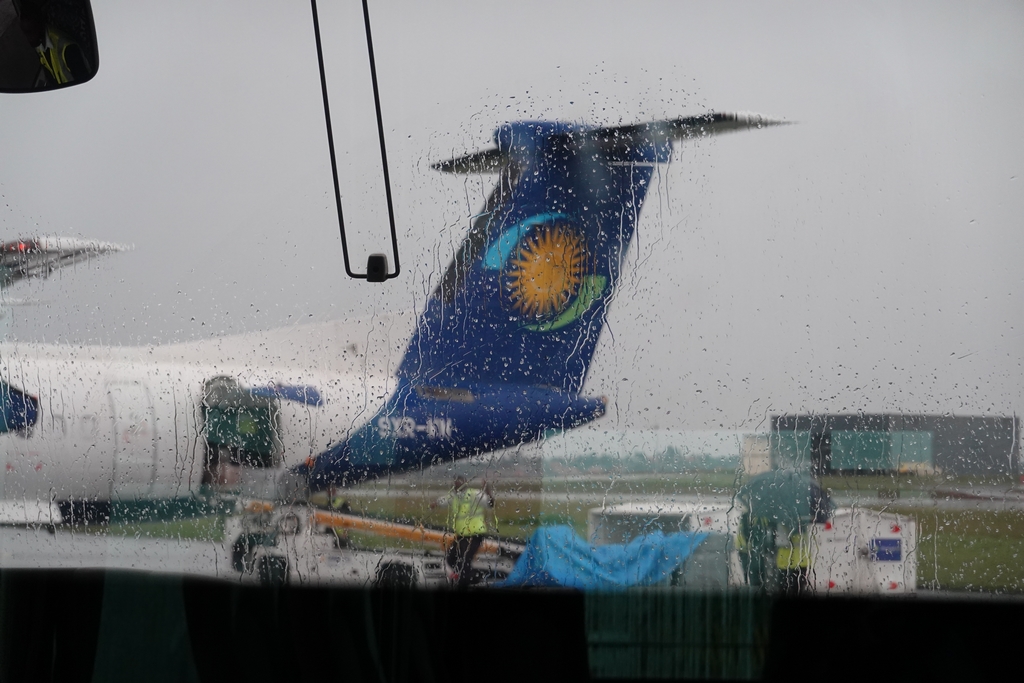 A nice 1-2 cabin configuration with recliner seats for a short 40 min hop across Rwanda. Thanks to Covid, we did not expect anything, and we were not disappointed

.10 years ago in eco on the same route with my brother, we got offered a nice choice of soft drinks. Only two of us in C and 51 passengers in eco – wow impressive! (95% of them traders, NGO or Congoleses) crossing the Rusizi border 3 km away, heading off to Bukavu in DRC.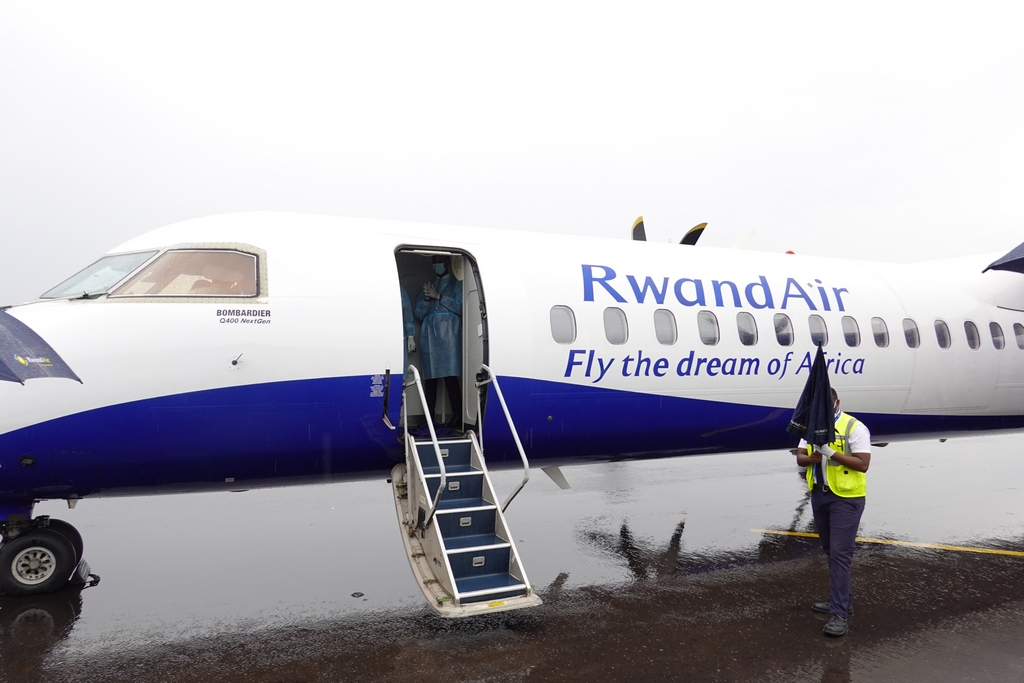 Real C seats even on RwandAir's Dash8.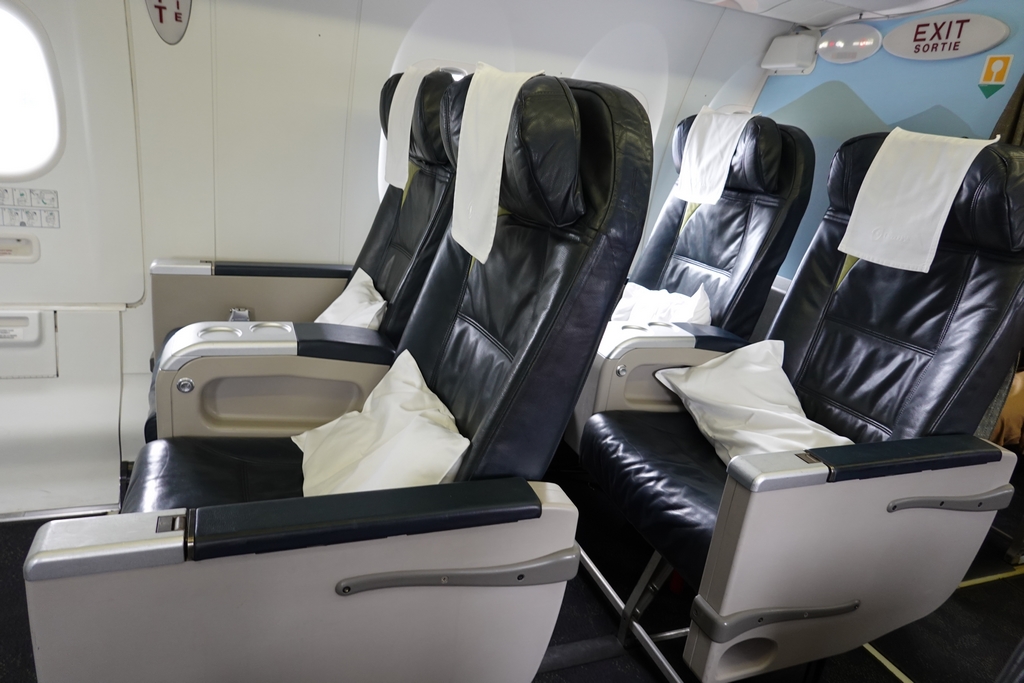 Bukavu city (DR of Congo) in the background.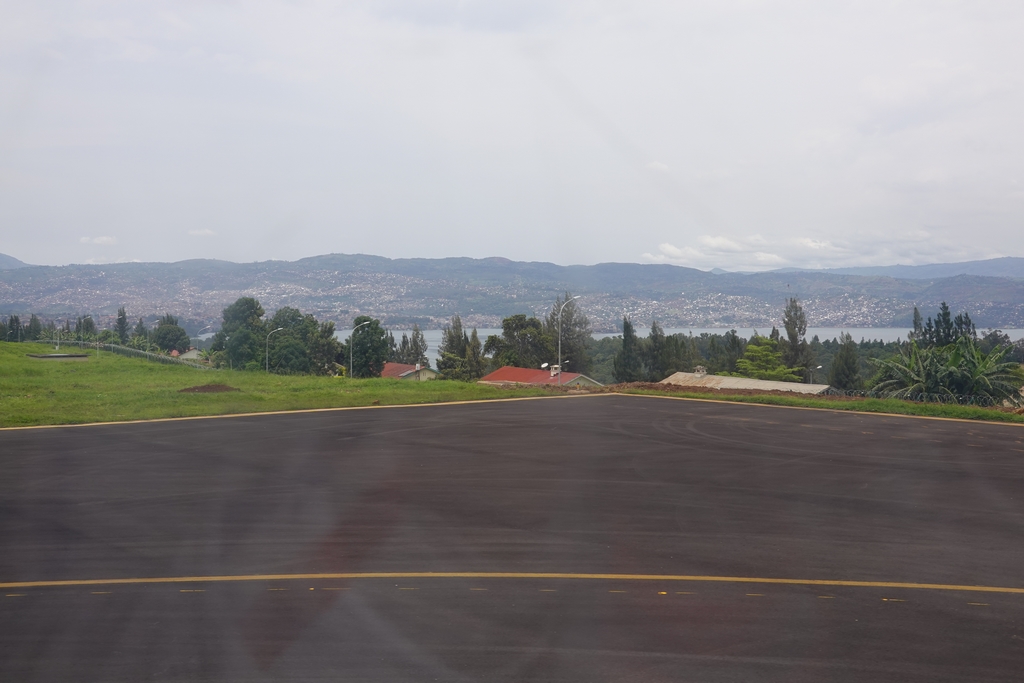 Luggages took a while (30min or so) to get manually delivered, number 2 and 6.
Kamembe airport (KME) terminal building - landside.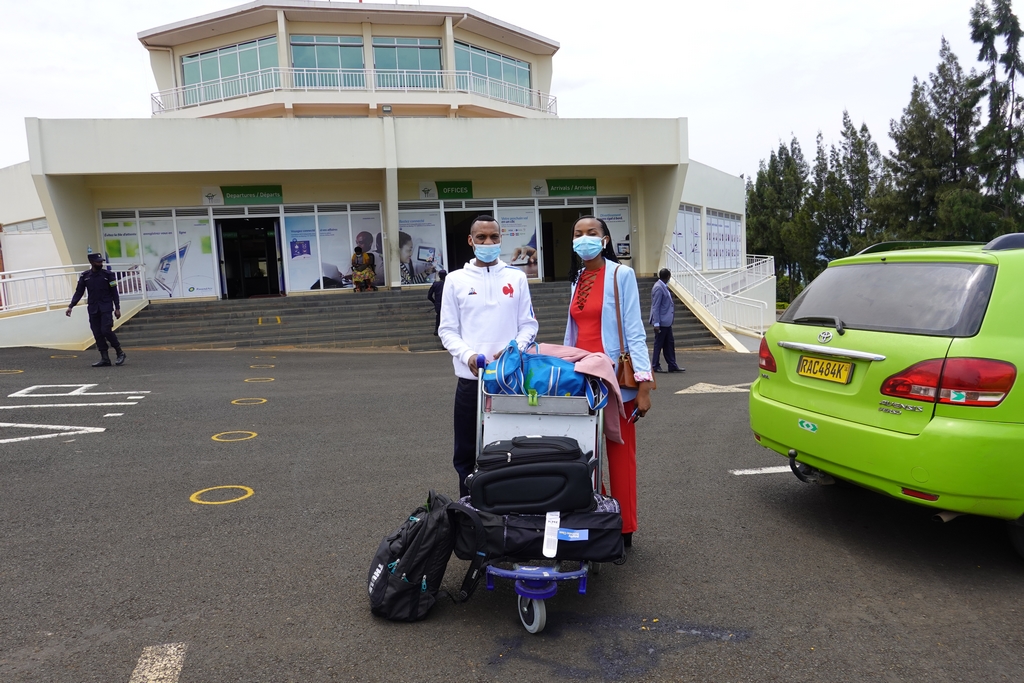 10/03/21
WB602: Kamembe (KME) – Kigali (KGL)
STD: 11h50, STA: 13h45
ATD: 13h45, ATA: 14h25
Distance: 92 miles
Dash 8 Q400
An early morning mail from Rwandair informing of the 1h30 delay of WB601 (KGL-KME) caused by operational reasons prompted an urgent call to the head office to know if we had to check in at the normal time or if we should postpone it for 90 min. The kind agent promised to call back in 30 min after enquiring her team. Finally one hour later, she informed us that indeed, WB602 would be affected too and we were free to reach the airport at any time before 12h20 (CI closure). Nice news and great customer care so far!
KME airport terminal.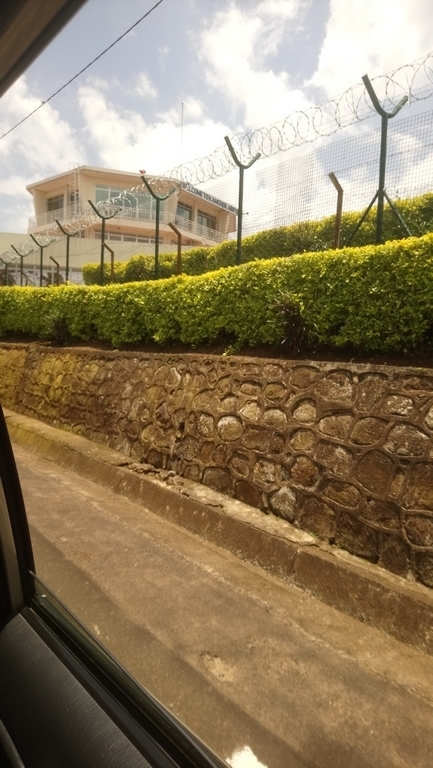 Following a thorough security check including a canine brigade sniffling our bags, we've been dropped off at 12h15 at this one flight per day airport. With no other passenger but us, station manager immediately denied us entry stating that CI was closed long time ago. Shocked we explained him the whole aforesaid situation. He replied that we should call back the Kigali Head office to clarify the story. He also stipulated that whatever they say, it won't change anything to the fact we missed the flight as here CI counters close 2h before here (whereas in KGL, much busier/larger it's only 1h???).
We explained the situation to the KGL team who at some point talked to the KME station manager for a while. In the meantime, a few people with luggages arrived and processed directly inside the terminal. I really got confused honestly!
When the manager handed over back the phone, KGL team apologized for the miscommunication I was being told in the morning and that final decision will come from the station manager. After another 5 min discussion, he as an exceptional gesture, allowed us to enter the tiny building not before a T°C and security checks. And effectively, we queued for 10 min after a passenger who probably knew about the long delay too. All passengers were already patiently seated in the waiting area.
And then the shock, yes, the baggage handler told us to take our cabin belongings and escorted us to the VIP lounge!!! Indeed KME offers an air conditioned lounge for premium travellers. Well it's very basic but one can view the plane before touching down, there is also a TV ( not working on that day), private toilets (no water to wash the hands after though) and Inyange soft drinks brought to us over by the bagages handler. What a surprise! Terminal got totally renovated a few years ago but never expected this! My partner felt sorry for passengers who endured the long wait since the check in started at 8:50 am!
VIP lounge at Kamembe (KME) airport.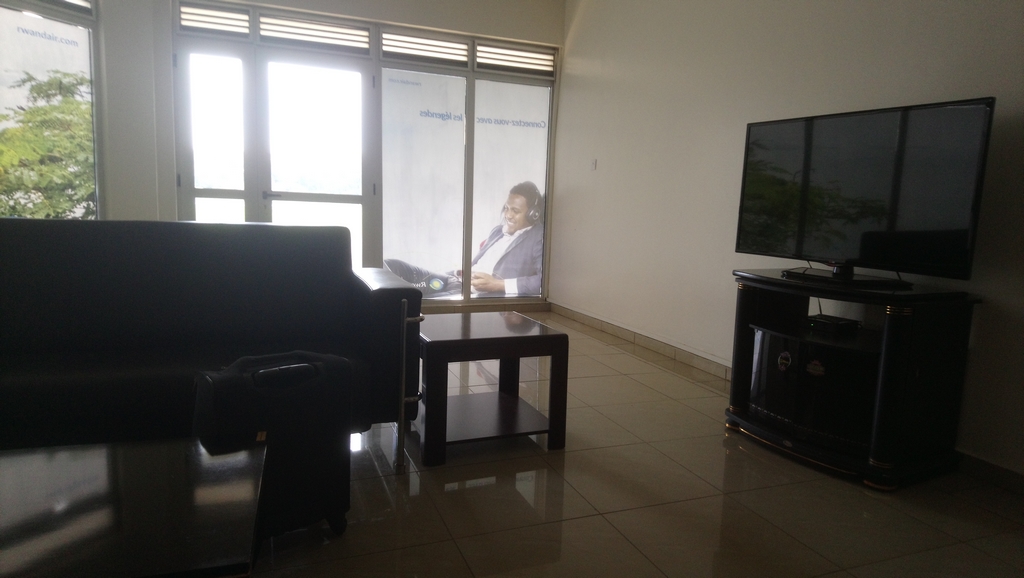 VIP lounge at Kamembe (KME) airport.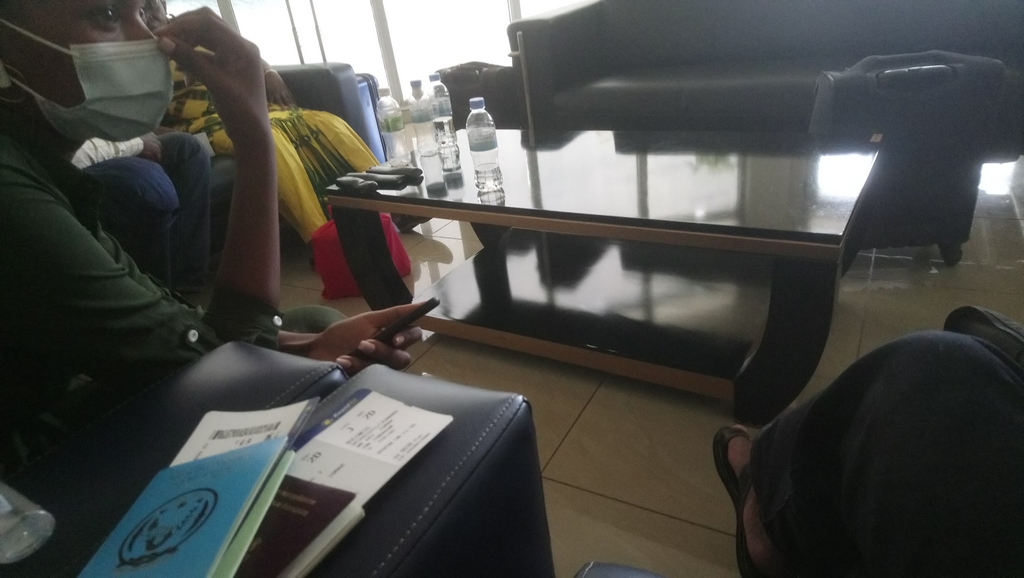 Premiun pax boarded last (3 C, 2 Y DreamMiles Gold or Diamond members) with a further delay of 20 min, for a little stroll to the Dash. 41 pax incl 2 non rev. We could not seat on row 3 with a window due to a large luggage not allowed at our emergency exit row (what about putting it in the hold???). Before safety demo, a welcome drink, juices or champagne and we even got a refill once in the air. Upon arriving there were a QR 777 ( - DAV?) a ET 737 and KQ 733 cargo as visitors. Past immigration there is an arrival lounge operated by Radisson Blu.
Boarding time.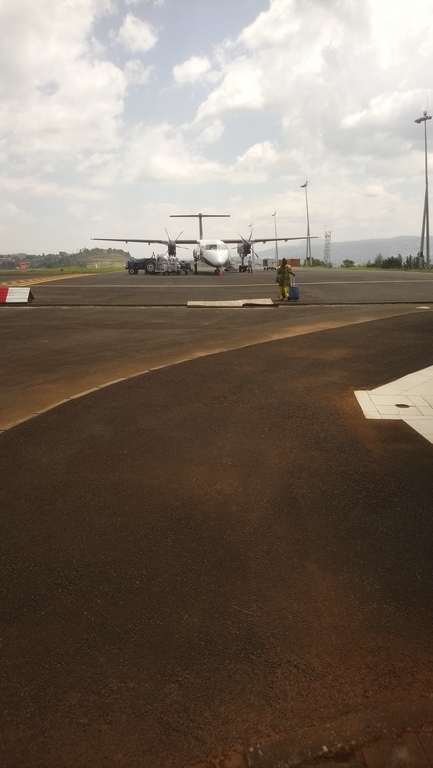 Pre departure drinks and refreshing towels ( same selection inflight

)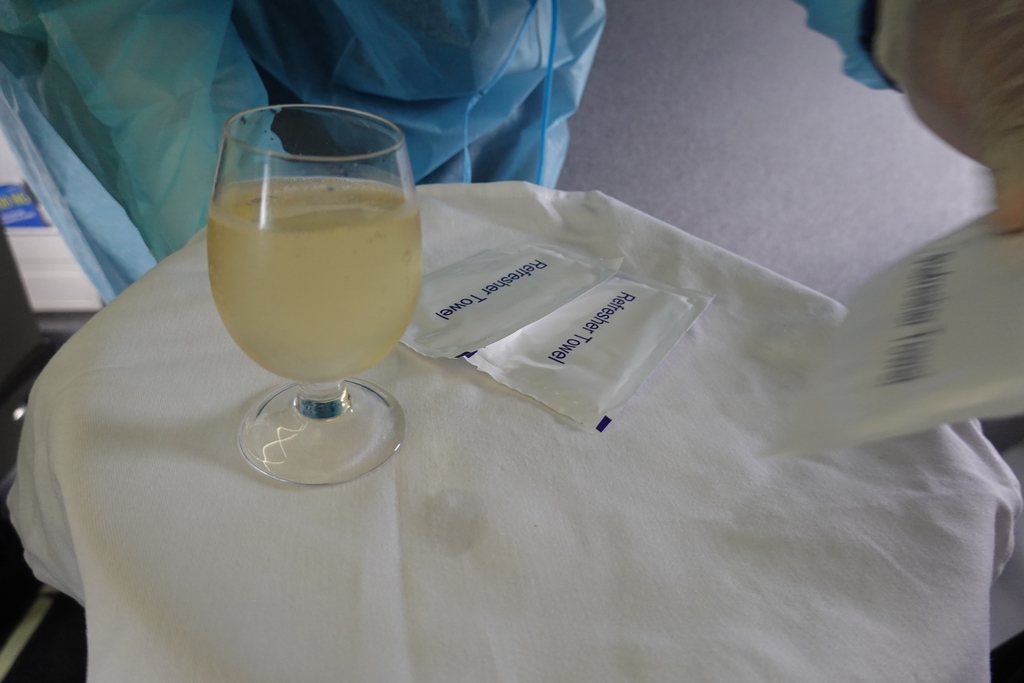 Not visible on the photo, a KQ 733 cargo taxiing out.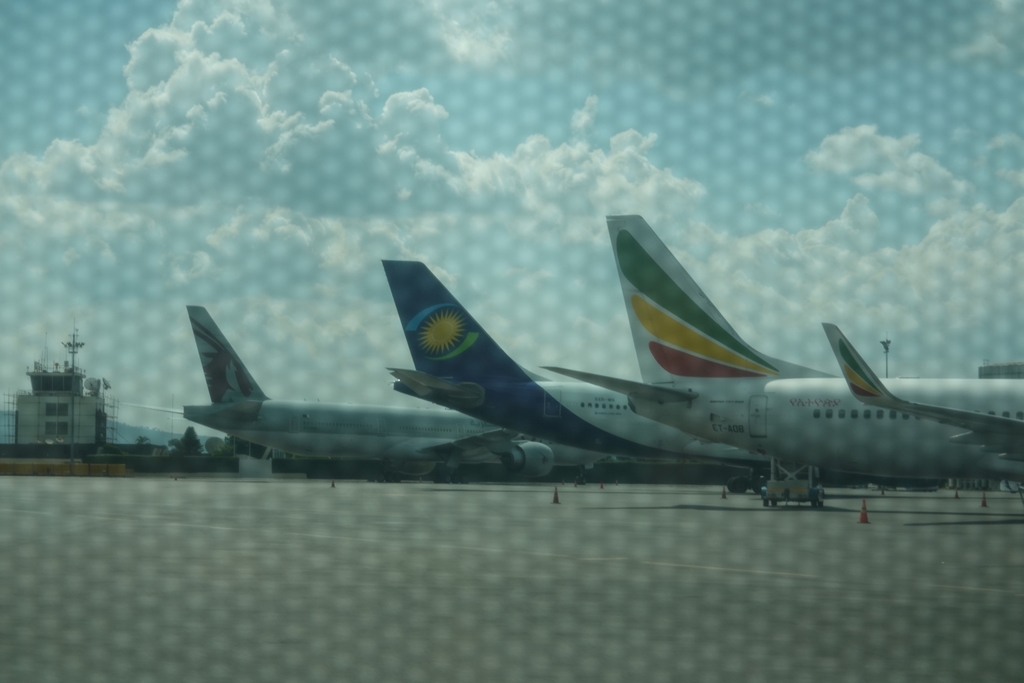 We had to prove to the authorities that we were just flying internally to escape the compulsory $60 covid test + 7 day self quarantine before grabbing our priority tagged bags.
Final words:
The inbound flight was certainly more unexpectedly pleasant yet stressful at the beginning!
This route is certainly one of the most profitable for RwandAir!
Thanks for reading, videos will be uploaded shortly