Well, it's been a long time since I've done a trip report. But, I just got back from Mexico City and had a great ride with MX in C. Not too many MX posts on here so I thought this would be a good one.
September 21, 2006
MEXICANA FLIGHT 3
(Sold As AA 8172)
Departs: New York JFK 5:30pm
Arrives: Mexico City MEX 9:20pm
Seat: 2A
Airbus 318 XA-UBU
I left my office in midtown around 1pm for the 5:30pm flight. I certainly didn't need this much time but work was a bit crazy for me that day and I had an excuse to leave early, so why not?
I arrived at JFK's Terminal 4 at 2:25pm and waited in a short line in Zone 3. MX have 4 desks, which are right next to VS. The agent at the desk asked if I would be interested in an upgrade to C class for $125. Sure - that's a bargain. I asked about whether or not this would change anything in my AA reservation ( I was concerned about EQMs) and he said no. After paying the upgrade charge, my boarding pass was issued with Seat 2A, bags tagged with priority tag and a "Pasajero Distinguido" tag to MEX. I was also given a lounge pass for Varig's "Salon VIP".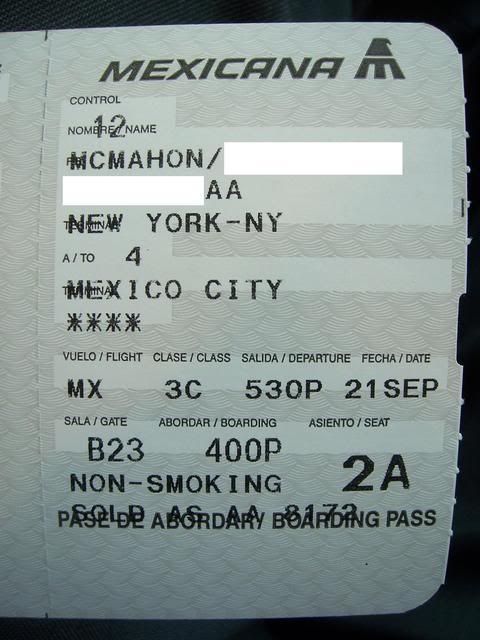 I headed over to the RG lounge and was greeted by a nice lady and directed to a doorway to the right. The lounge was very disappointing. By far the worst lounge I have ever been in. Not sure whether the door to the left led to something nicer. Very worn seats and very little to do. I've been in the EI and LX lounges and they are much nicer. Poor selection of drinks and food too. I had a two beers and chatted on the phone and headed out.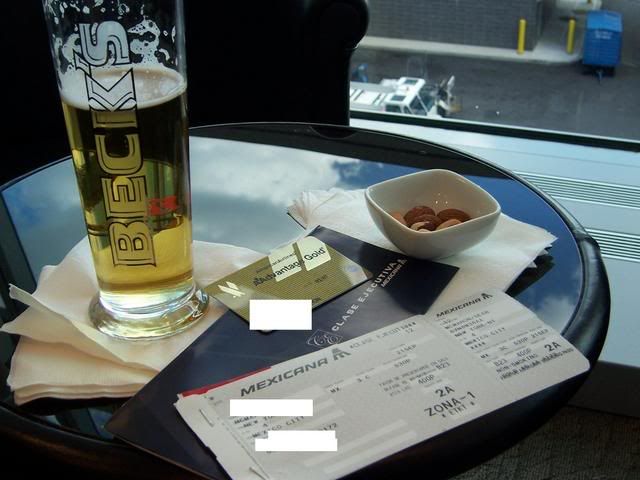 Proceeded through security to Gate B23, which is the bus gate, where our MX 318 to MEX would be boarding. Boarding started at 4:45pm with Clase Ejecutiva passengers, Frecuenta elites and AA PLTs (yes they actually mentioned called AA PLTs). Didn't really matter what order you boarded since nearly everyone would be in the one bus.
Drove out to our 318 parked next to a VS 340.
I sat down in 2A and watched the 80 or so passengers make their way back to coach. The 318 is very small (12 C, 88 Y) so boarding was very quick. After all the passengers had boarding our F/A Adriana offered us a pre-take off drink and I settled in nicely with a G&T. 2C remained unoccupied so it was going to be a nice ride to MEX.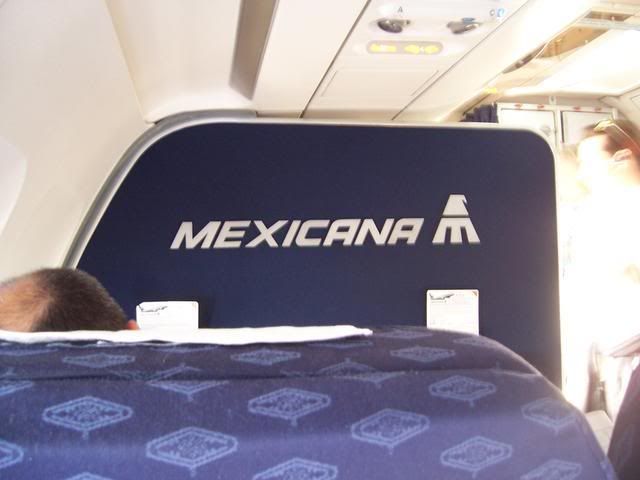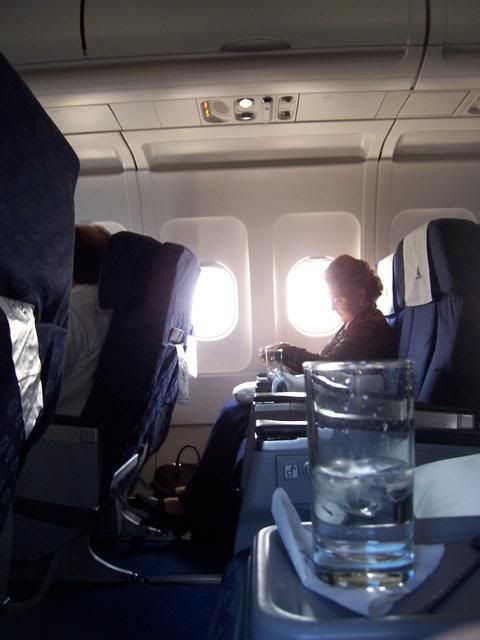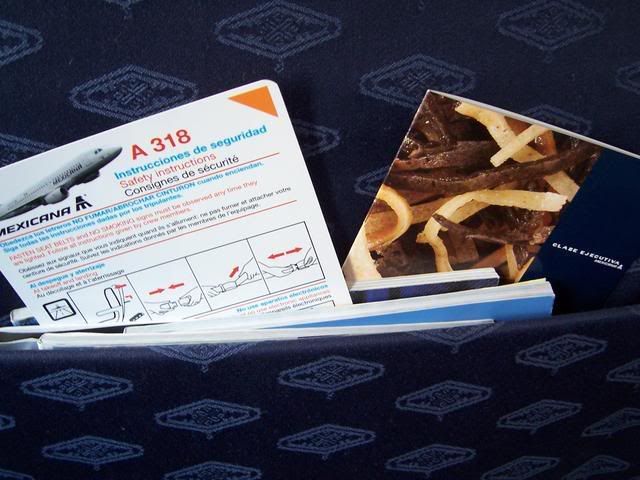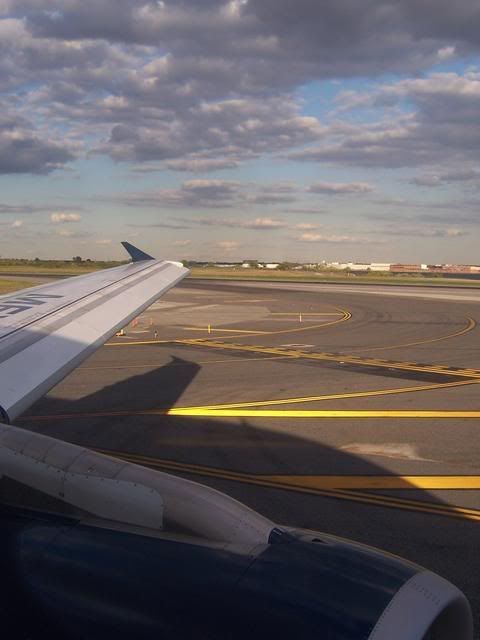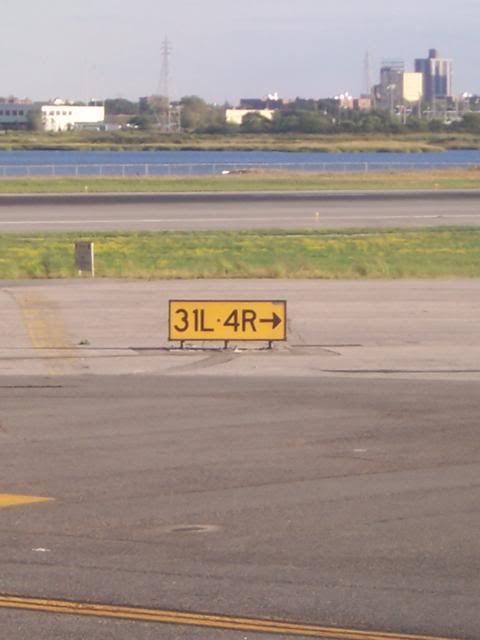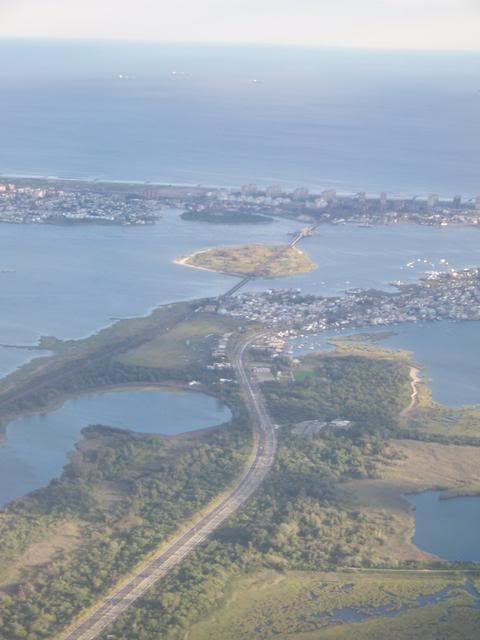 Menus has already been left on our seat and the choice was either "cod" or "pasta" and I elected the pasta. But first, a nice little salad. The food was actually very good . . . a bit basic by international business class standards but much better than some airlines I have traveled.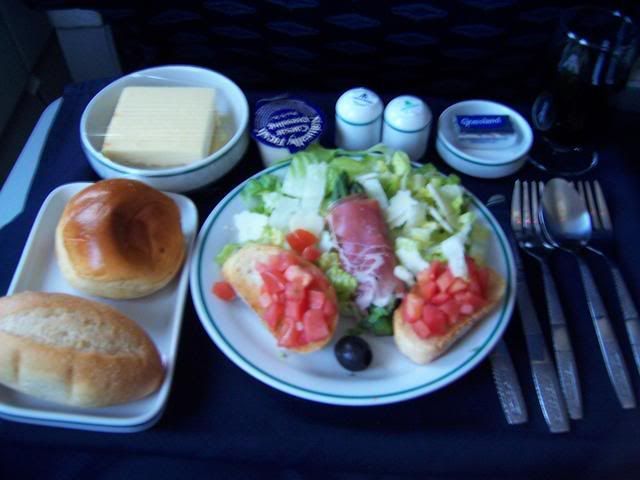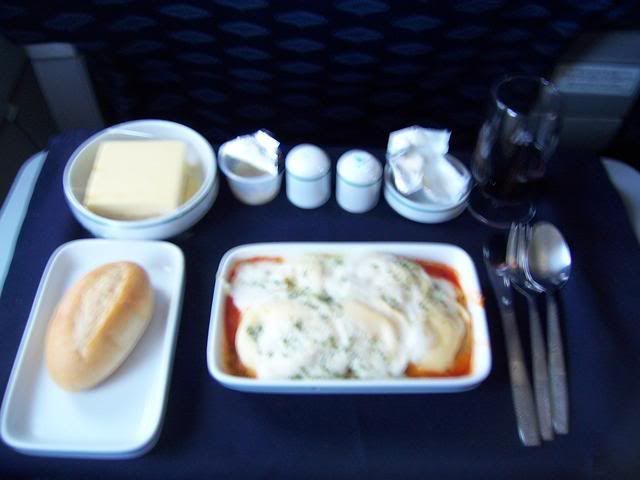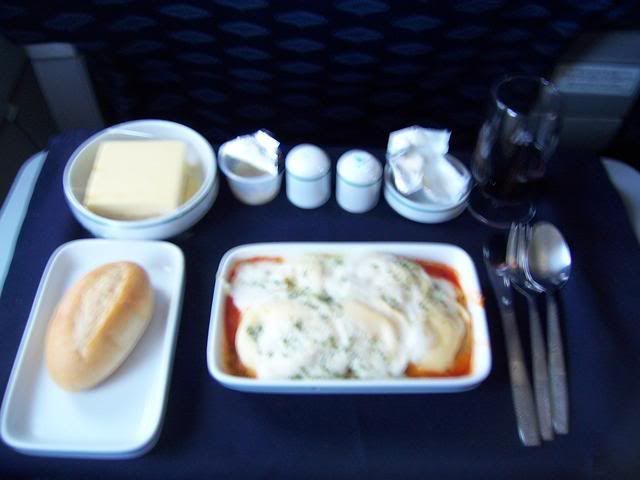 Jose was doing dinner service and the wine was flowing . . . Jose was up and down the aisles several times, always with a bottle in his hand. Overall, I find Mexican service to be exceptionally attentive and this was exemplary of the service I have come to find in Mexico.
I had gone through the VUELO magazine and it said on flights over 4 hours Videoboxes would be available in C Class but none were offered to us on this flight. Didn't make a difference to me . . . I had my iPod, a little work, and then Failure to Launch was shown on the overhead screens. Movie was titled very appropriately.
I love the approach to MEX at night . . . you travel seeing mostly nothing and then you see the burst of light of one of the world's biggest cities.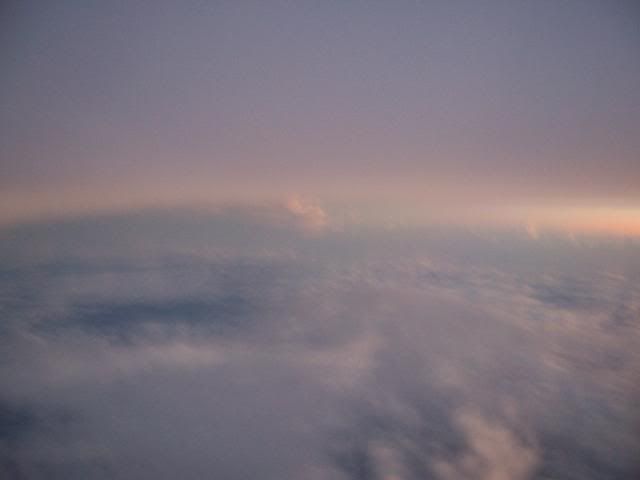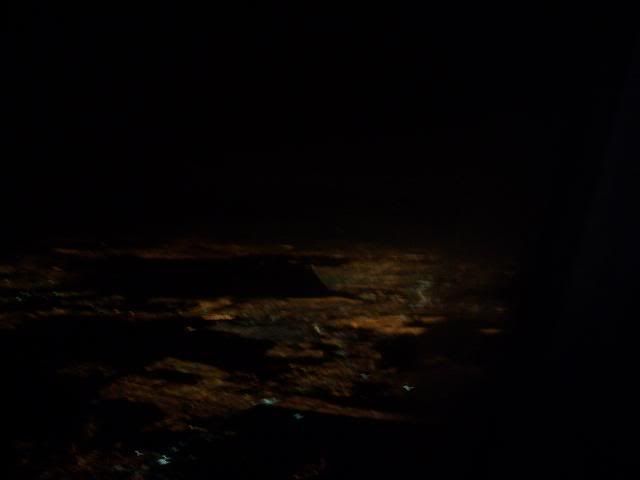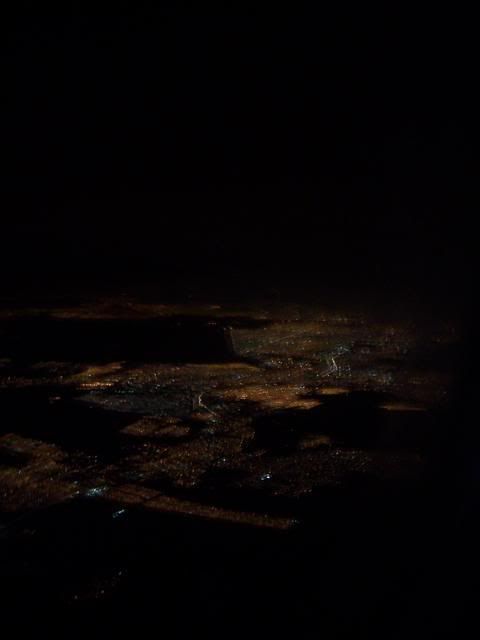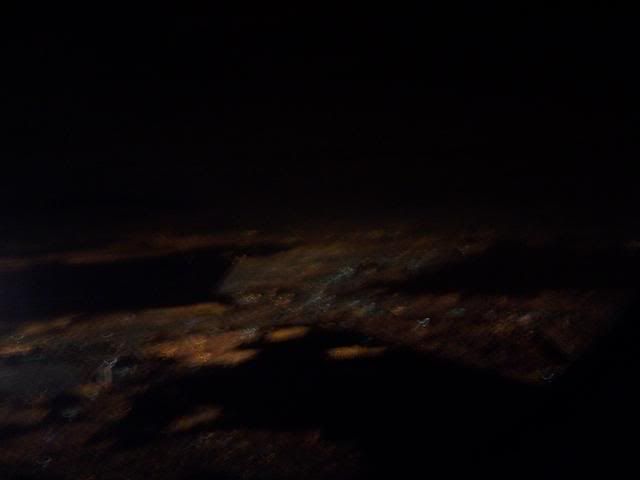 Landing was on time in MEX just at 9:20 and we pulled into Gate 24 about 10 minutes later. Migracion was a breeze but the baggage area was chaotic with an AF flight in from CDG . . . and tonight every piece of luggage was being screened so no "red light/green light" tonight.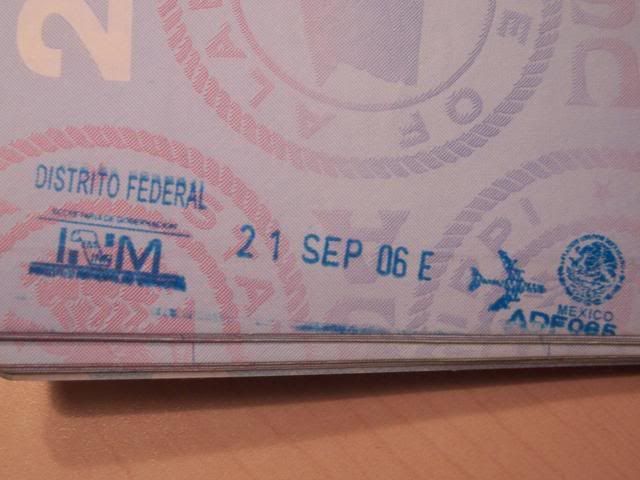 I was met outside by my friend Jorge and his driver Jose Luis. We were off to a club where we remained until 5:00am. I checked into my hotel at 5:40am . . . a record for me!
September 25, 2006
MEXICANA FLIGHT 4
(Sold As AA 8212)
Departs: Mexico City MEX 10:00am
Arrives: New York JFK 3:40pm
Seat: 1A
Airbus 318 XA-UBY
After three glorious days in Mexico City, and I do mean glorious, it was back to NYC. Mexicans really do know how to party. Anyways, I had two choices this morning. First was to take a cab at 6:00am and get to the airport in about 30 minutes. Second was to leave at 7:00am and get to the airport in 90 minutes. I opted for the former of the two fearing the infamous Mexico City traffic.
MEX's Benito Juarez airport has undergone some massive renovations and I really do enjoy travelling through this airport. The check in halls are modern and very efficient. I proceeded to the Mexicana ticket counter to ask about the cost of upgrading to C class and was offered a seat for 1,000 MXN ($86 USD) and once again upgraded. I then proceeded to the Clase Ejecutiva counters where people were literally checking everything but the kitchen sink - a scene familiar to anyone travelling in Latin America.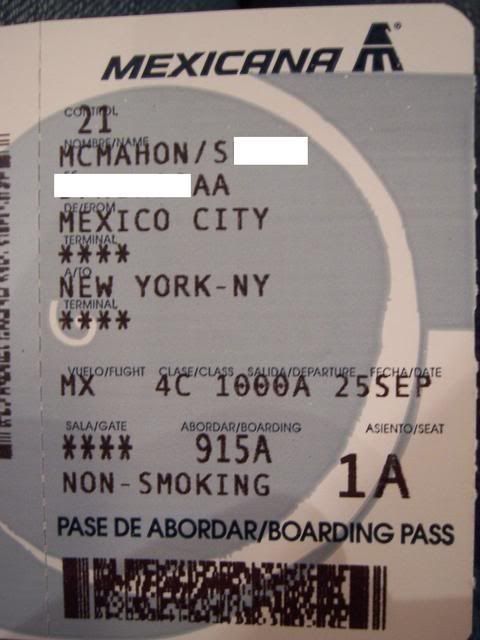 I proceeded through security, a breeze (didn't have to take off my shoes), and went up to MX's Salon Ejecutiva on the 3rd floor of Hall H. Very nice little facility. Very modern and spacious. Not a BA Terraces, but better than even
some
AC's I've been in, and certainly a Crown Club. Had some breakfast and then headed to the Duty Free Stores for some tequila.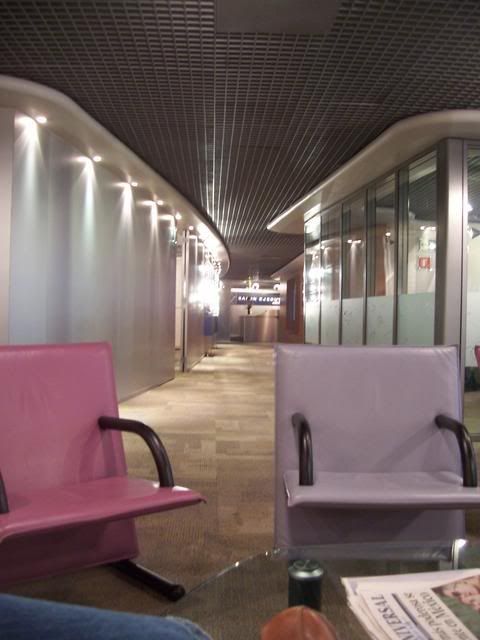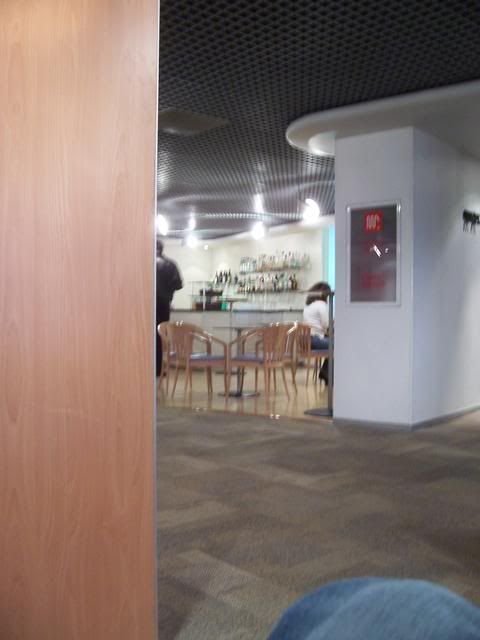 Our flight was boarding from Puerta 21 at 9:15. I got there at 9:20 and boarding still hadn't started. Security officials arrived at the gate around 9:35am and set up tables for screening passenger's hand luggage for liquids and gels. Boarding started at 9:40 with Ejecutiva passengers and Frecuenta elites.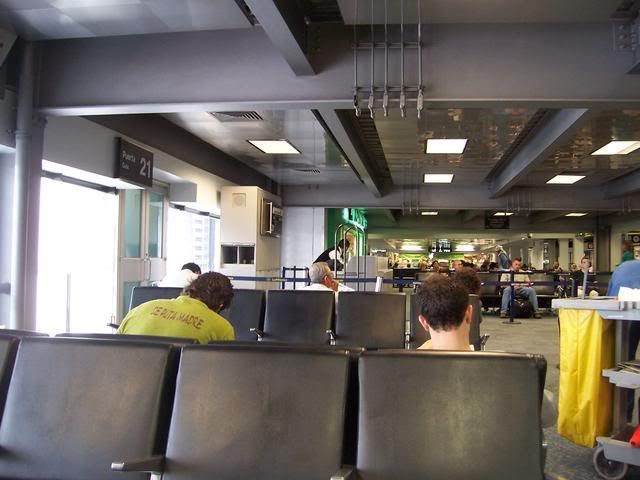 And adios to the DF for at least another couple of months. I pushed back knowing I would be returning to GDL in March and PVR in May . . . Up to last year I had never been in Mexico and now I love the country. Can't get enough of it!
Anyways, C class was 12/12 and Economy was 80/88. Pre takeoff drinks were offered and then menus were distributed. Our F/A told us this was a "lunch" flight.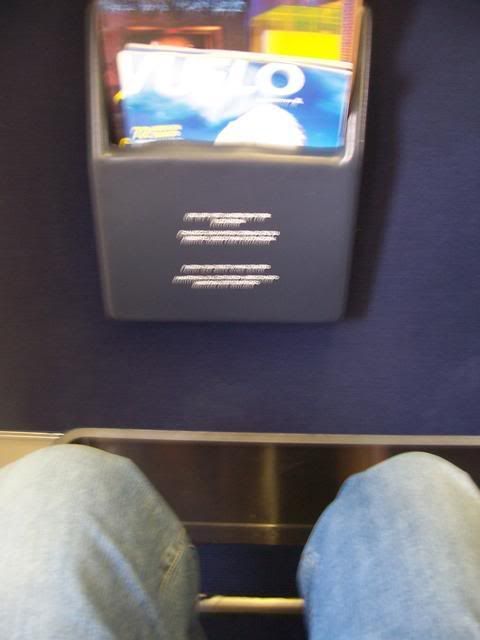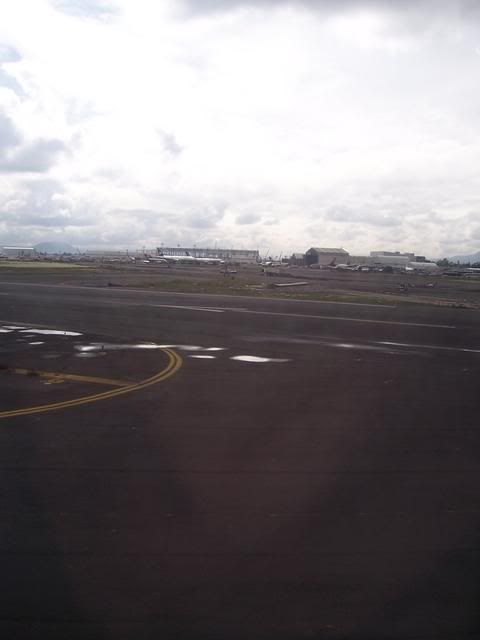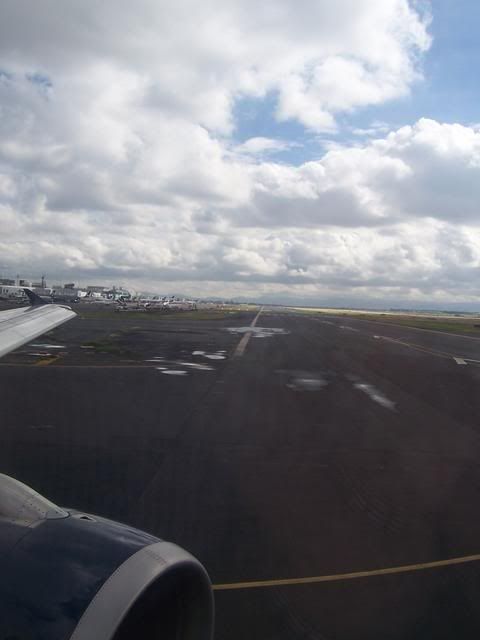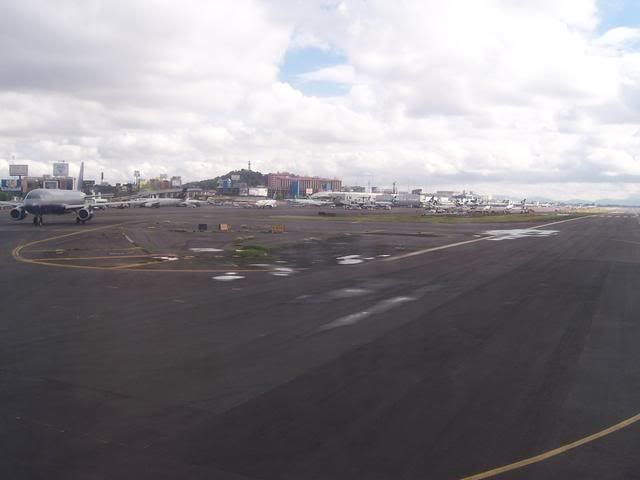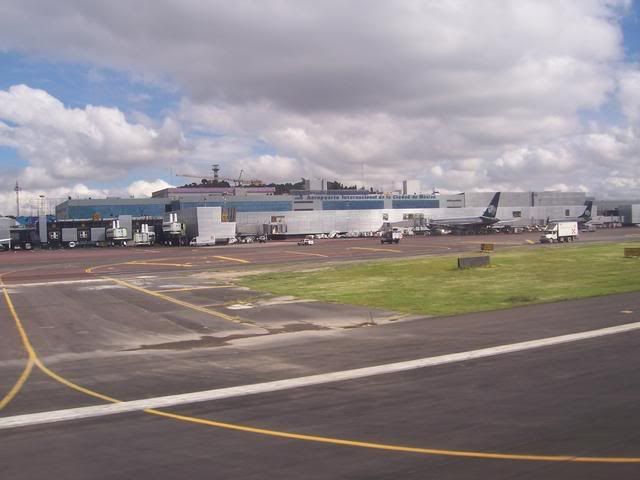 And this is the massive city that Mexico City is . . .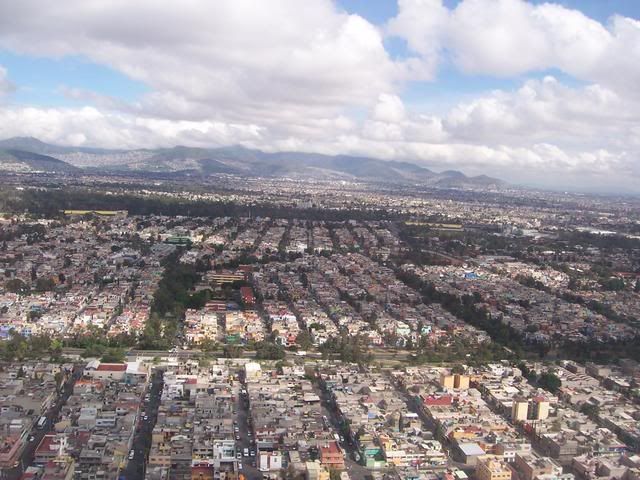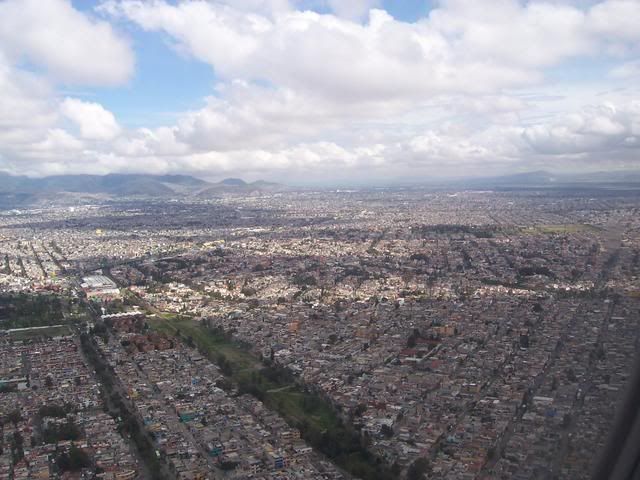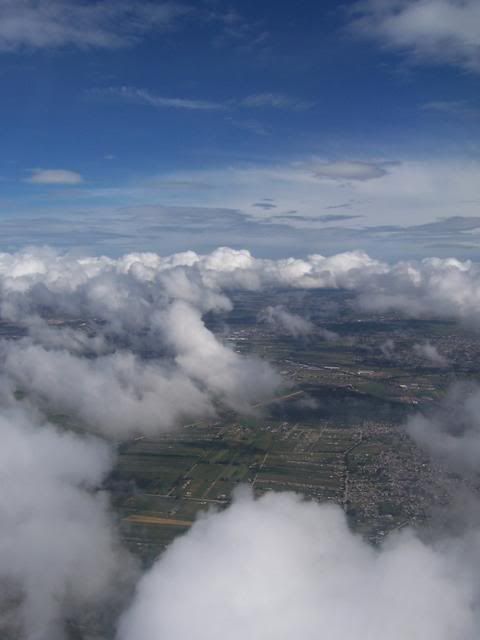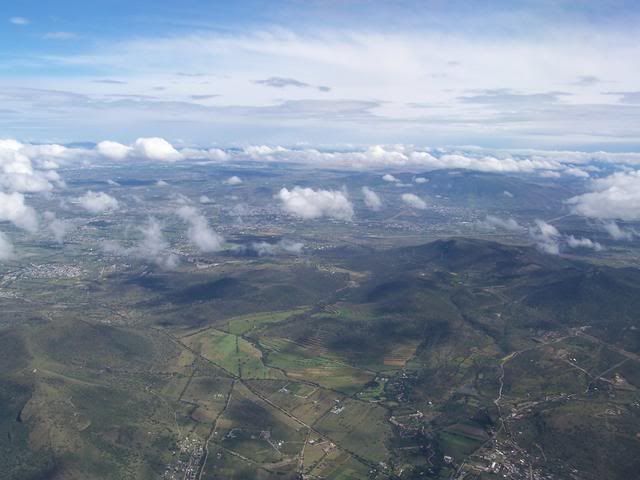 Lunch was served, which was a choice of tacos or chicken. I elected the chicken and it was delicious . . . A mediterranean salad was offered for an appetizer and then chocolate mousse for dessert. Trays were collected and this flight would have the Videobox which I quite enjoyed playing with. I watched Inside Man.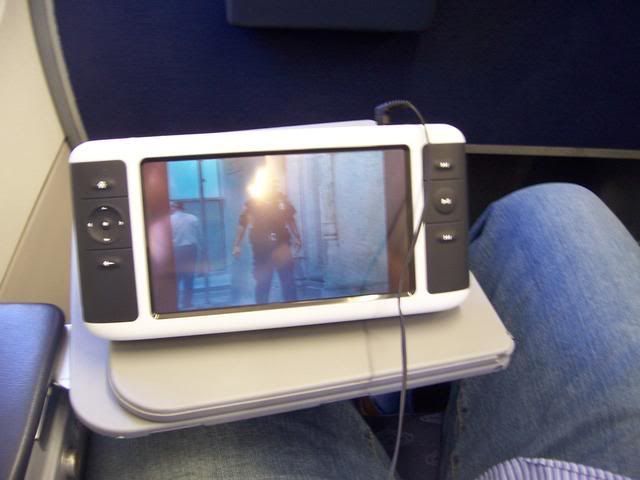 Passing over New Orleans, where the Saints would play at home for the first time in a year.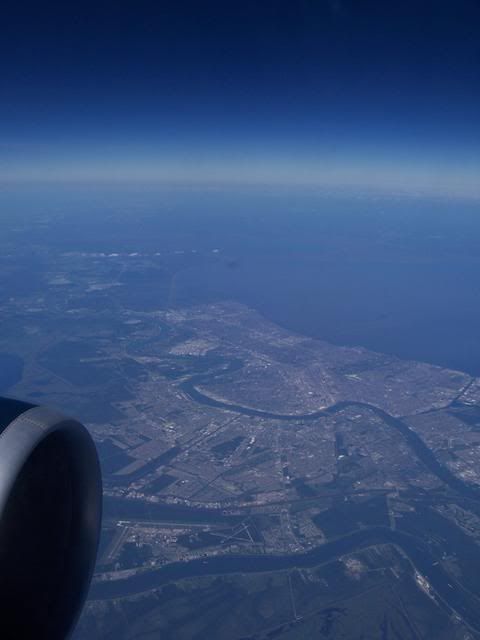 Just about a 90 minutes outside JFK we were offered a cheese plate and some wine.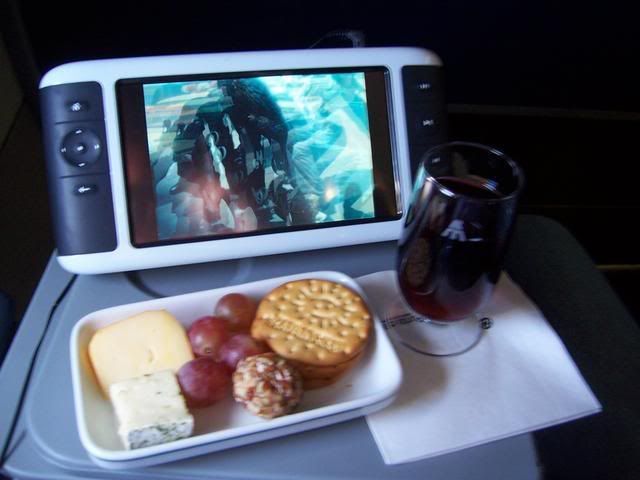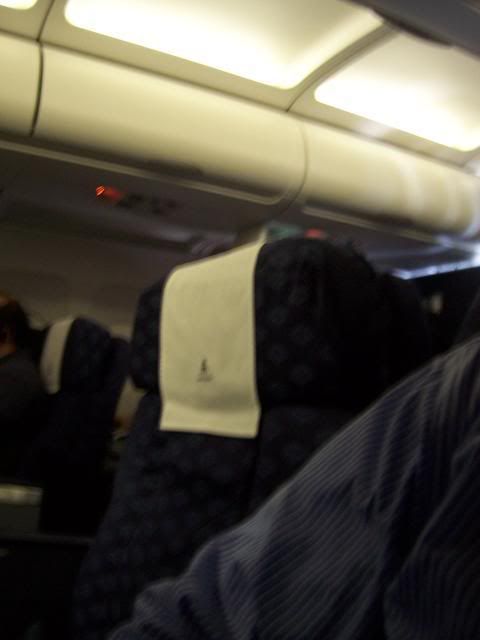 And then we passed the Jersey shore and on into JFK . . .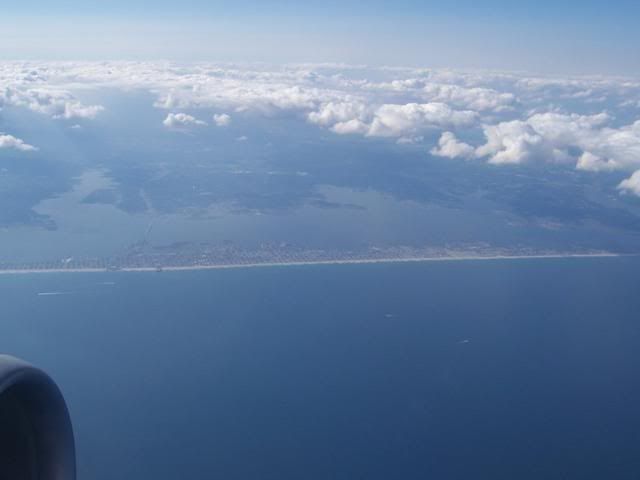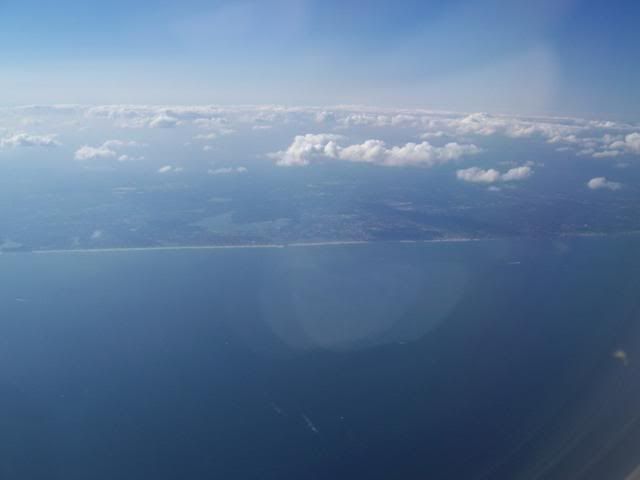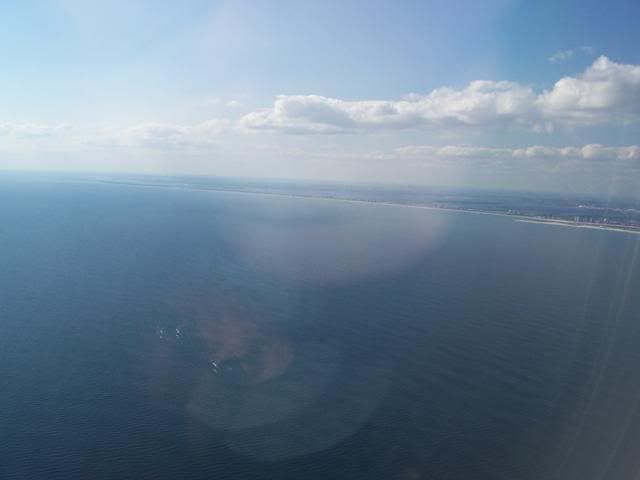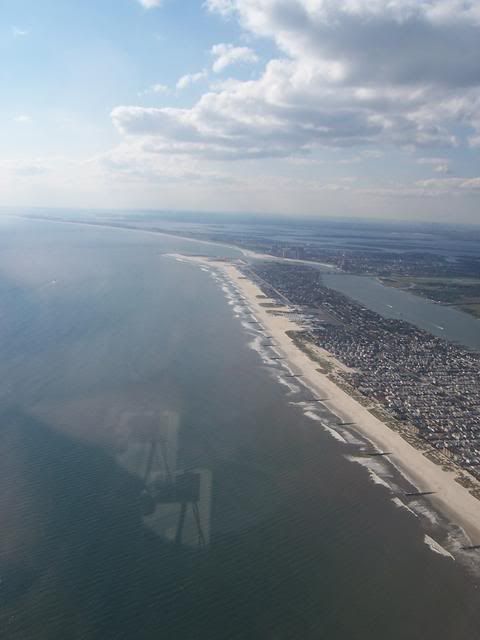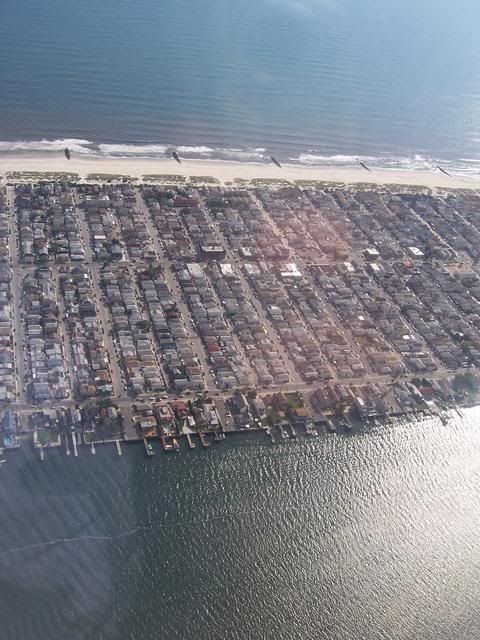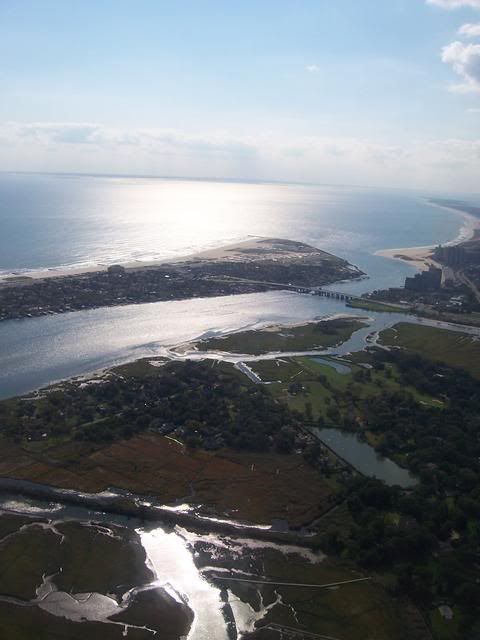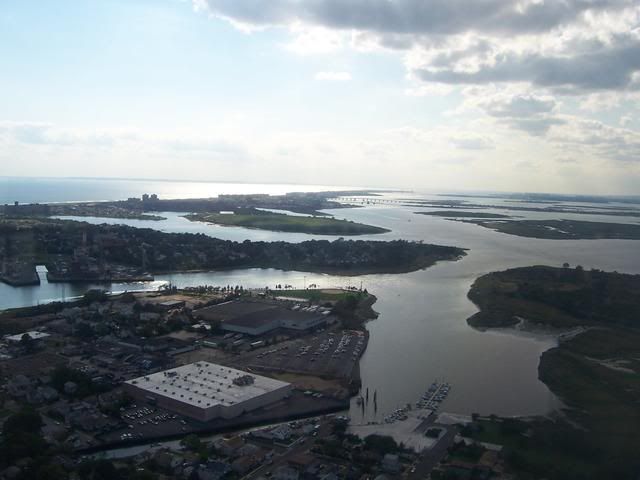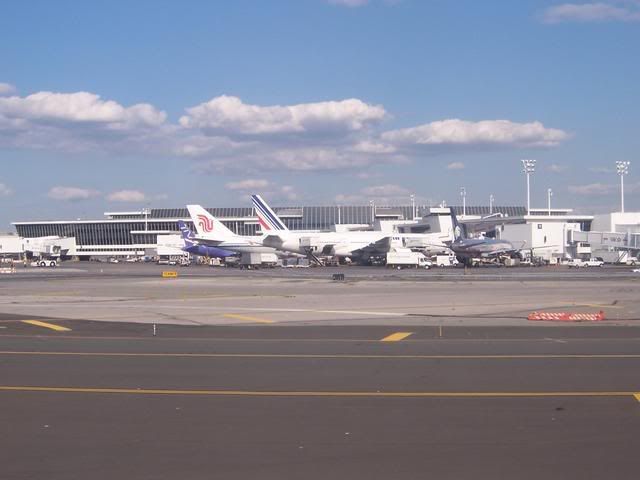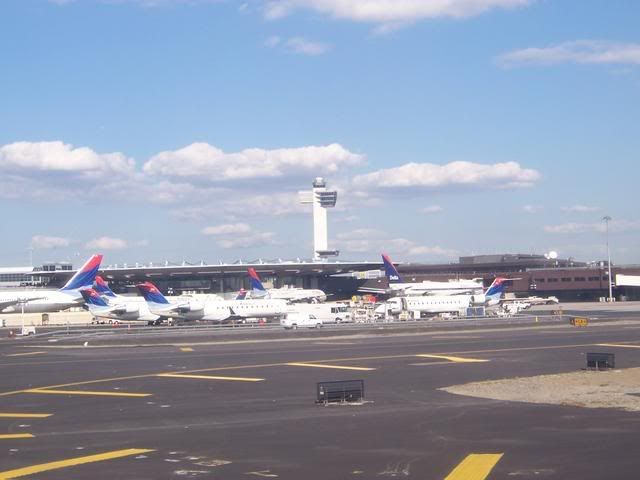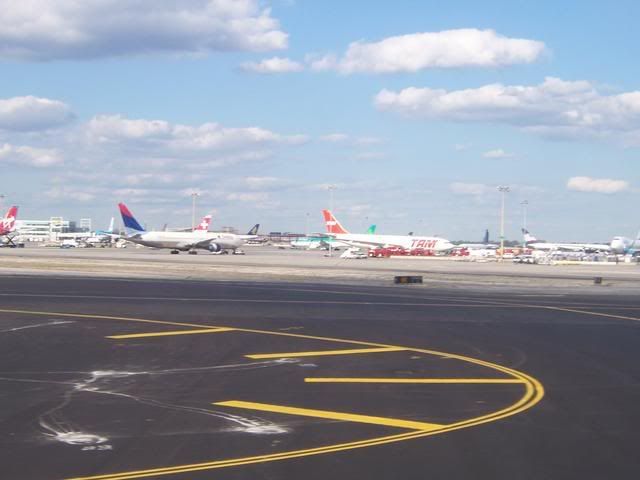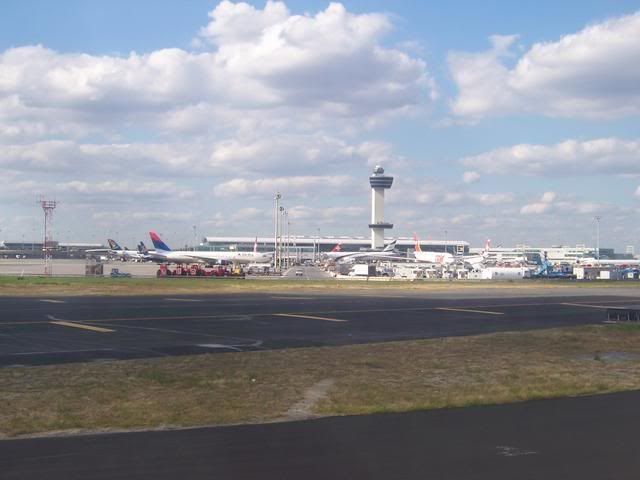 The lines at immigration were unbelievable . . . EI, LX, EK, TN, LY and MS had all just arrived so it was peak time.
It was a great trip. I wouldn't hesitate to fly MX again. Hope you enjoyed.
MCMAHONSMR
[Edited 2006-09-27 03:43:46]
[Edited 2006-09-27 03:48:36]