If you look in my profile, you´ll see that I´m a Law student. Every end of year my university organizes a trip to Brasília, Brazil´s capital, in which the students visit the Supreme Court, the Superior Tribunal of Justice, the Congress, the "Palácio do Planalto" (place that the President works), the "Palácio da Alvorada" (the President´s house) among other interesting sites where we learn better how the three powers of the country (executive, legislative and judiciary) work.
We were booked in September for the flight GOL 1612, that would depart on December 5th at 9:10AM and come back in the GOL 1743 of Dec. 7th at 7:25PM.
So I woke up early in the morning on that cloudy December 5th in São Paulo, to avoid any eventual delay due to the traffic that I could find in the way to CGH. And there was actually a heavy traffic in Marginal Pinheiros. No problem at all, as I arrived in the airport at 7AM and the group I would join still hadn´t arrived.

AIRLINE: GOL Transportes Aéreos
FLIGHT: G31612
AIRCRAFT: Boeing 737-700 PR-GOQ
ROUTE: CGH – BSB
SCHEDULED DEPARTURE: 9:10AM
PUSHBACK: 9:09AM
TAKEOFF: 9:17AM
ARRIVAL: 10:53AM
In front of the Gol´s desks of check in, I found a Guy holding a sign with the name of my College. I talked to him and he just told me to check in and wait for the others. Ok, I entered in a line composed by only one person! No wait at all to get my boarding pass. I asked for a window seat and the very polite agent of the airline promptly said: "I have 9A and F and 8F, but the last one does not have window in this aircraft." So I asked for 9F and he quickly put the tag in my bag and printed my boarding pass, which in GOL is a piece of paper, similar to those receipts of stores – yes, they really are a Low Cost airline.
So after walking in the airport, I met my group and after all checked in, we headed to gate 09, in the new terminal of CGH, which is really clean and have a modern look.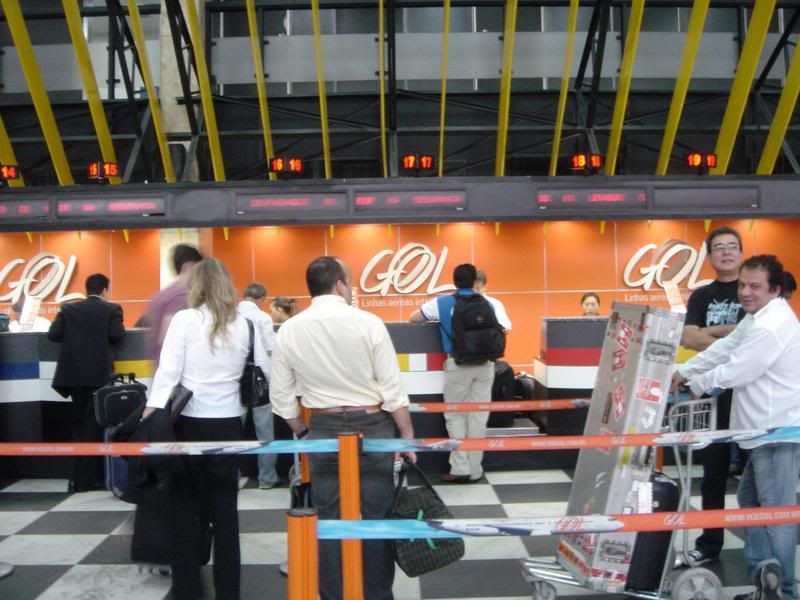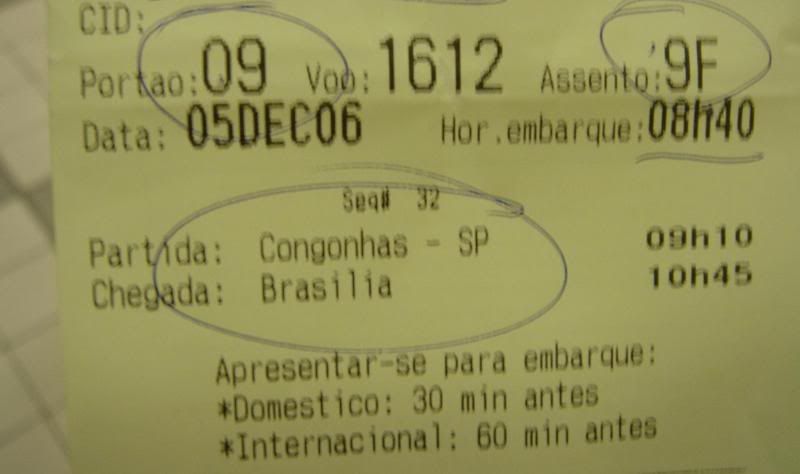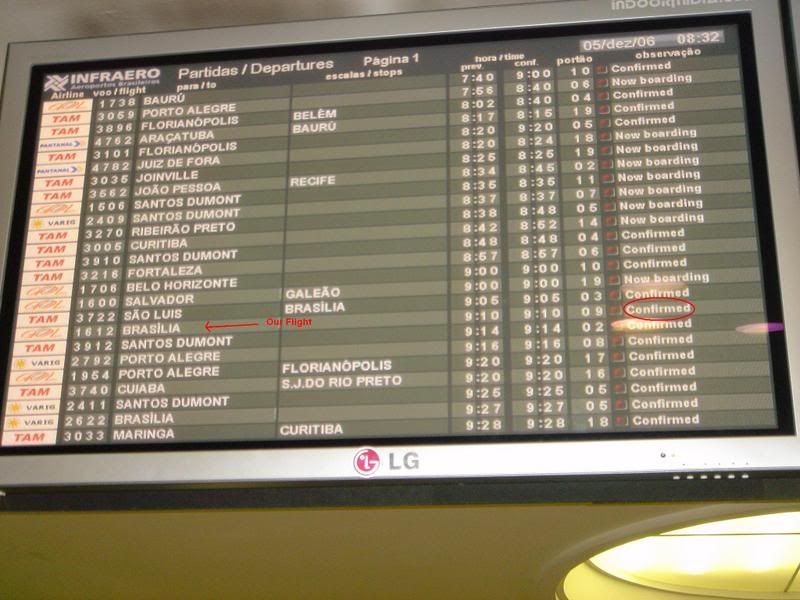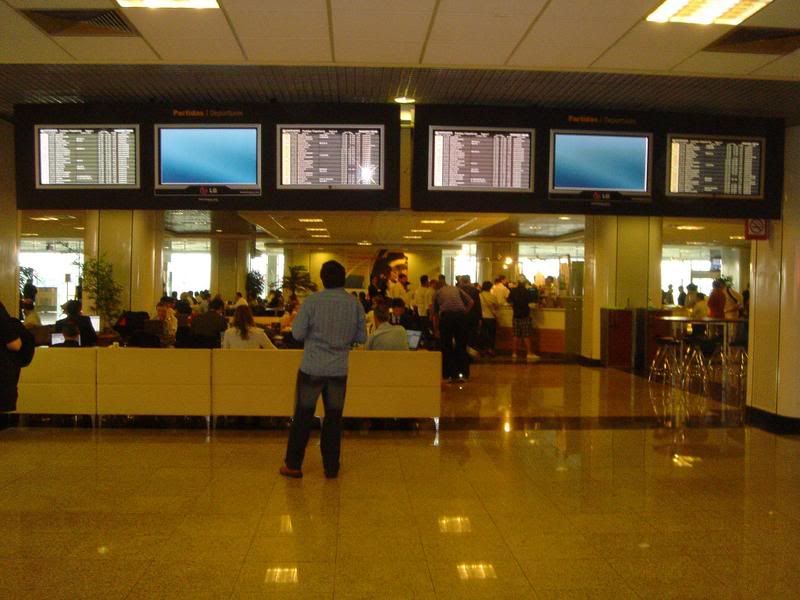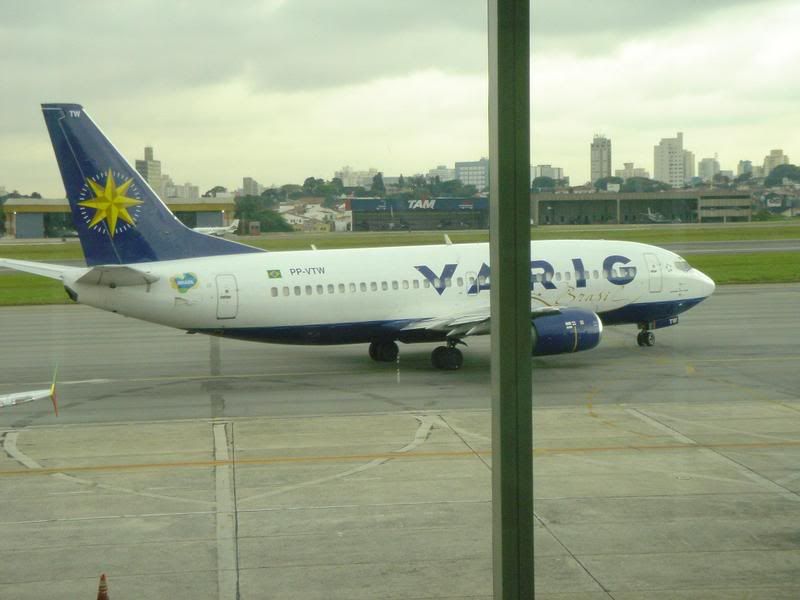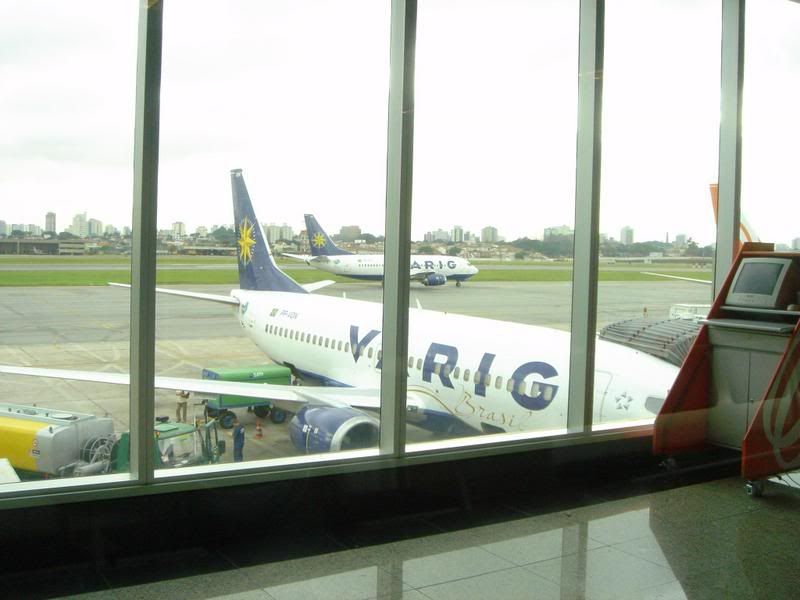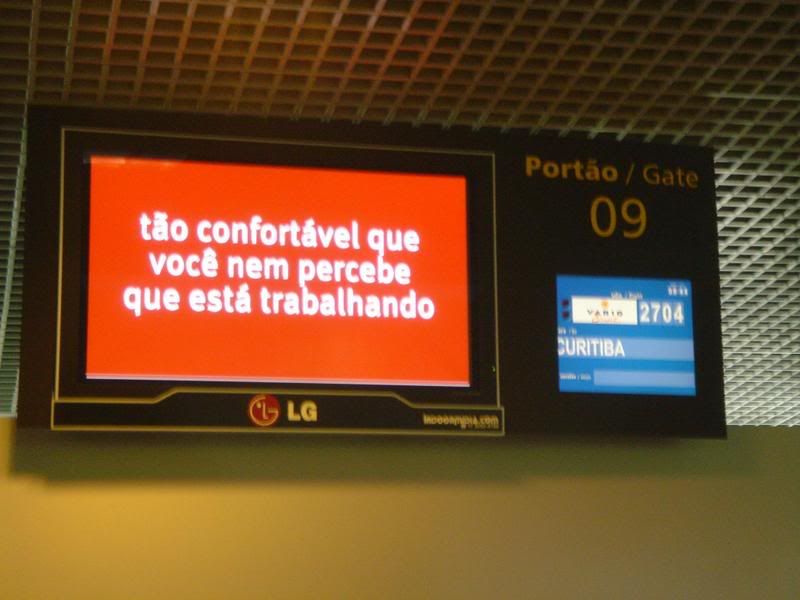 When walking towards the aircraft thru the bridge, I realized that I was about to fly PR-GOQ, a 737-700 and, with my camera in my hands I took many pics of it: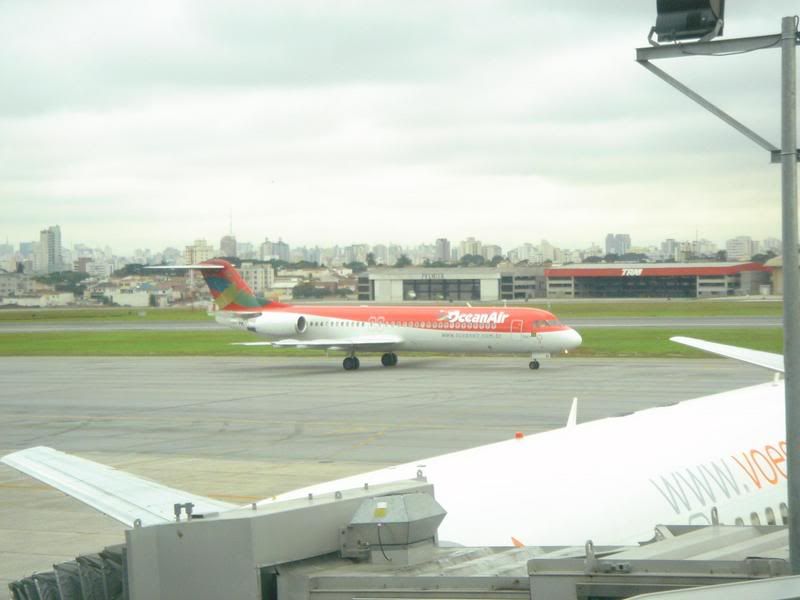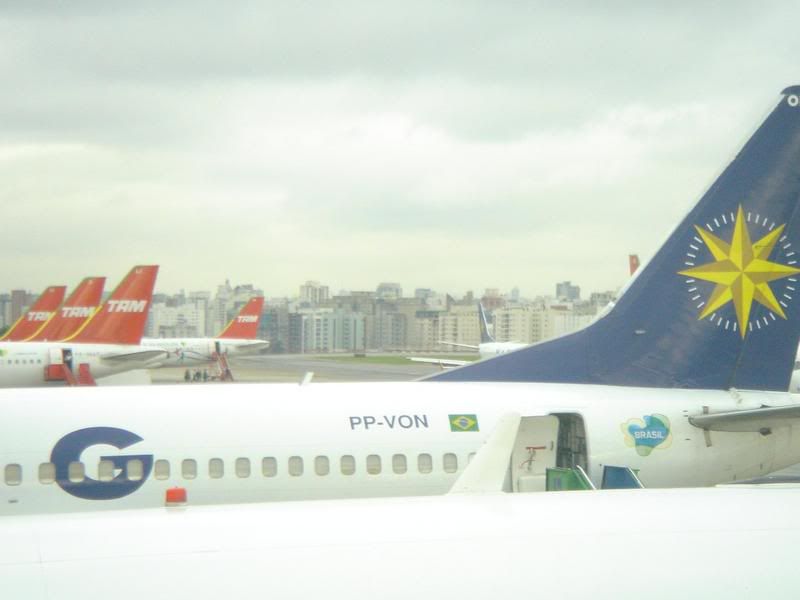 I sat in 9F and the aircraft was a little worn out, seems it has been used a lot already. I don´t know if this aircraft was delivered new to G3 or was operated by another airline in the past, but the interior did not have the best look. Anyway, the seat had a regular configuration, it was not tight but not wide, it was not hard, but not very comfortable either. It still has more legroom than TAM on their A320.
Thru the window I could see the CFM engines that would rocket me to the Capital, as it did.
We pushed back on time and departed a few minutes later, where I could have some great views of São Paulo.
At this time I realized that there was no safety demonstration!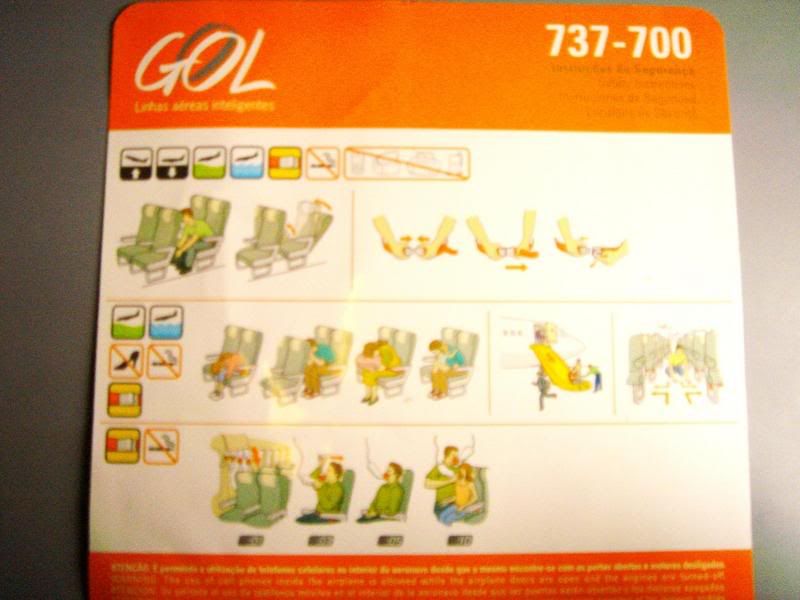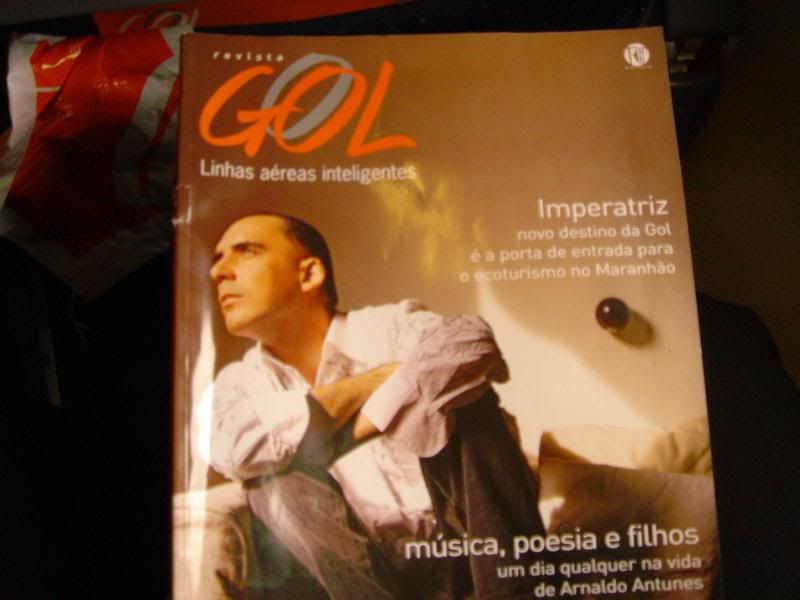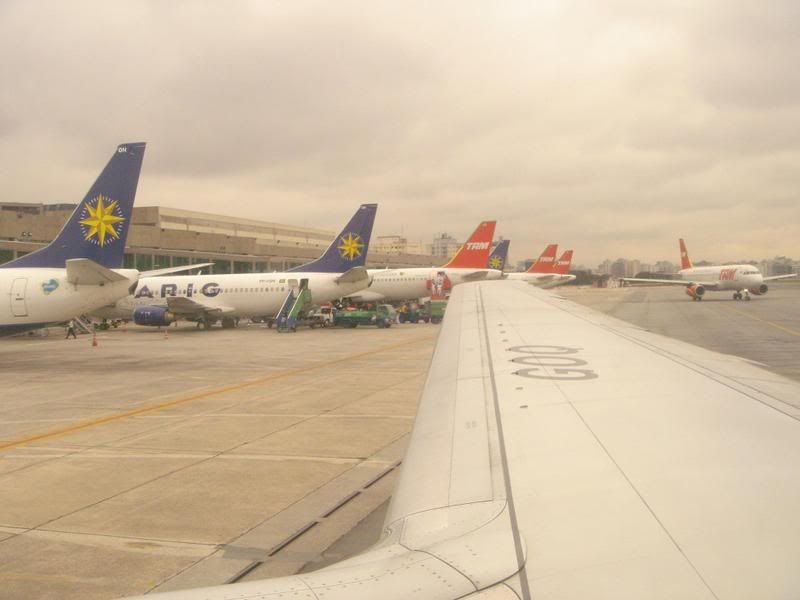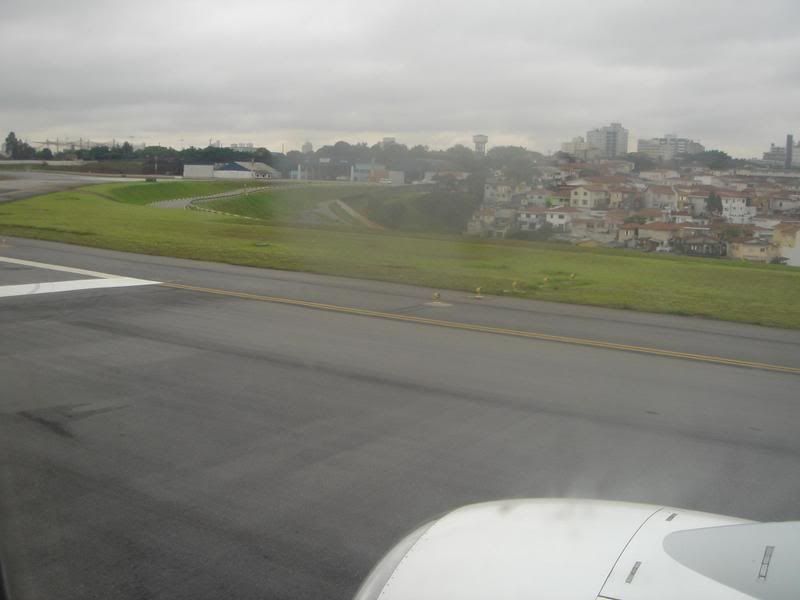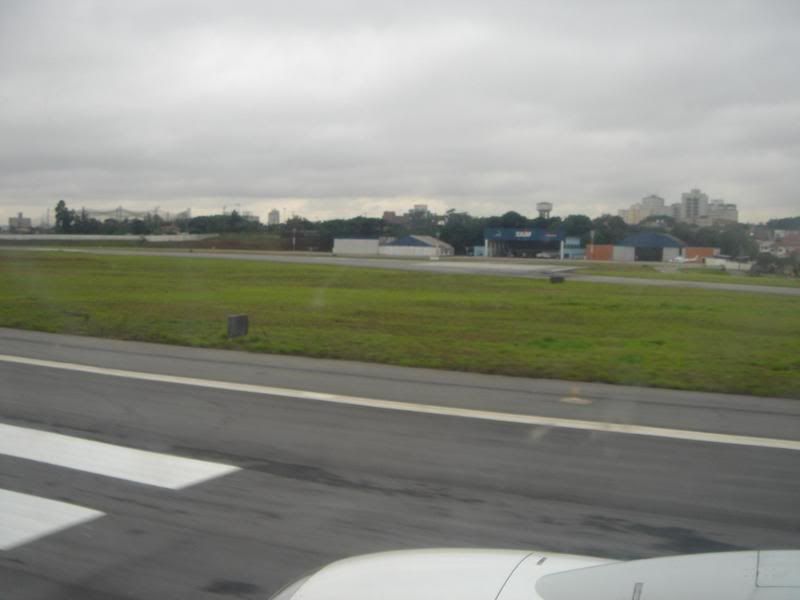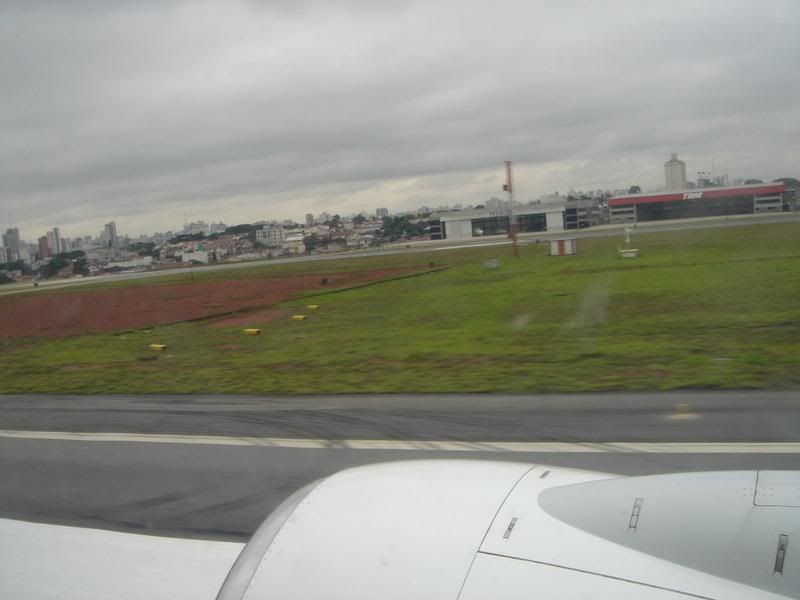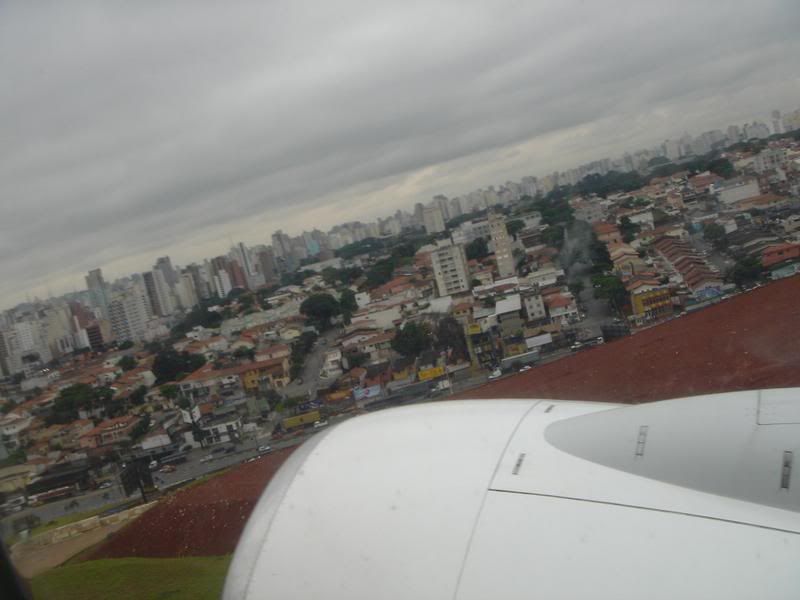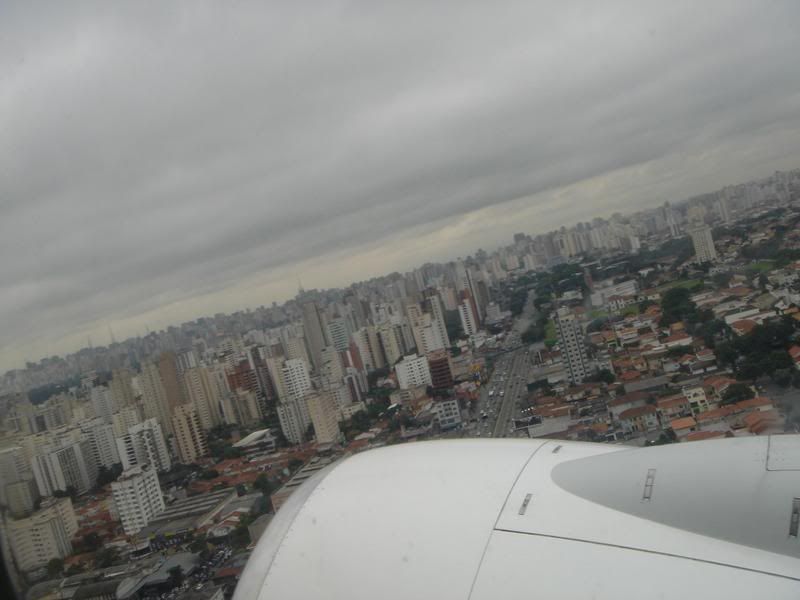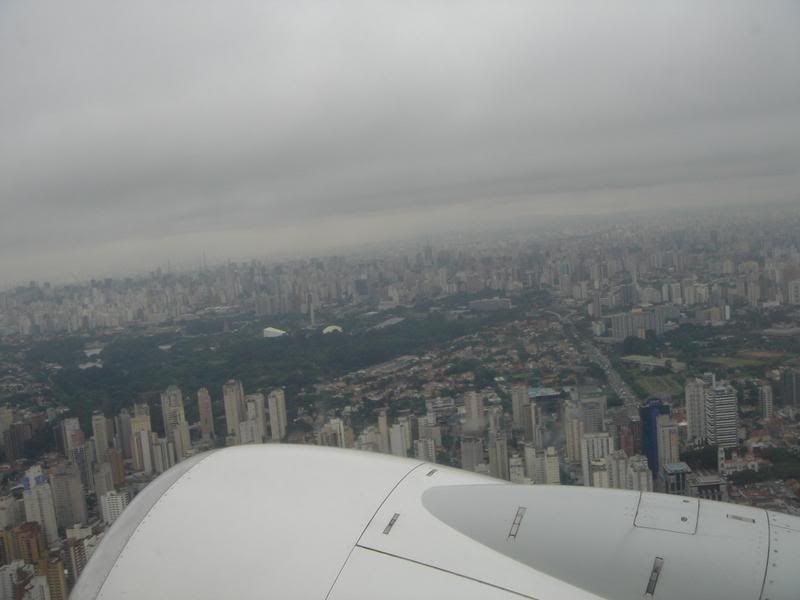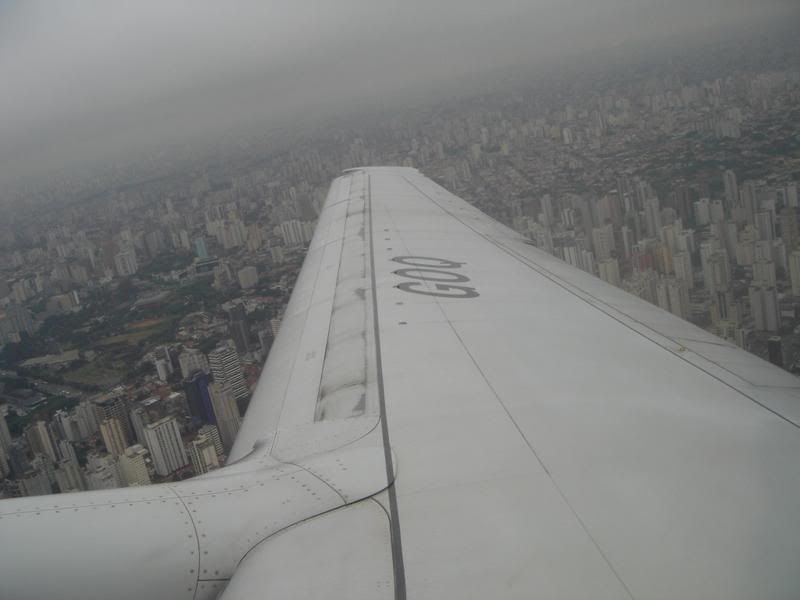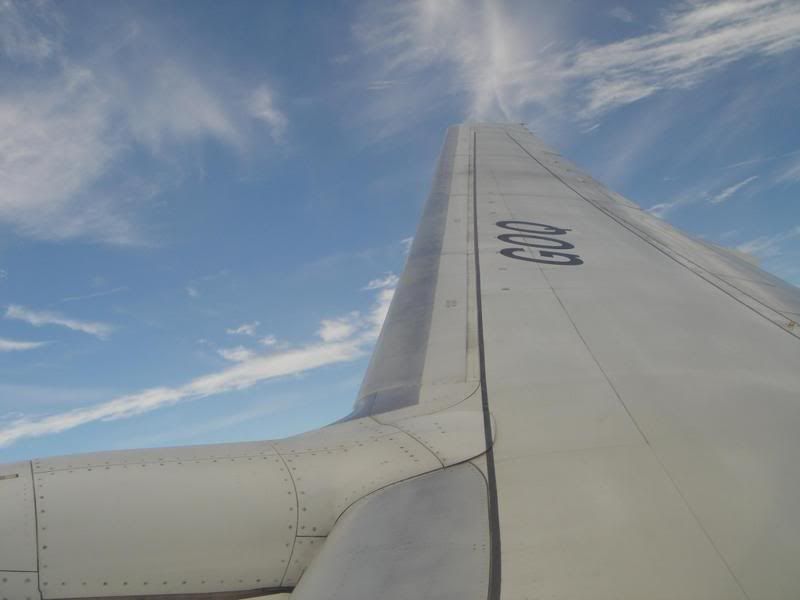 Minutes after the takeoff, a little meal was served. It consisted in a chocolate bar, two cream crackers and drinks that could be Pepsi (regular or light), Guaraná (regular or light) and juices of mango and peach. I chose a regular Pepsi, as you can see – no alcoholic drinks are served in this airline.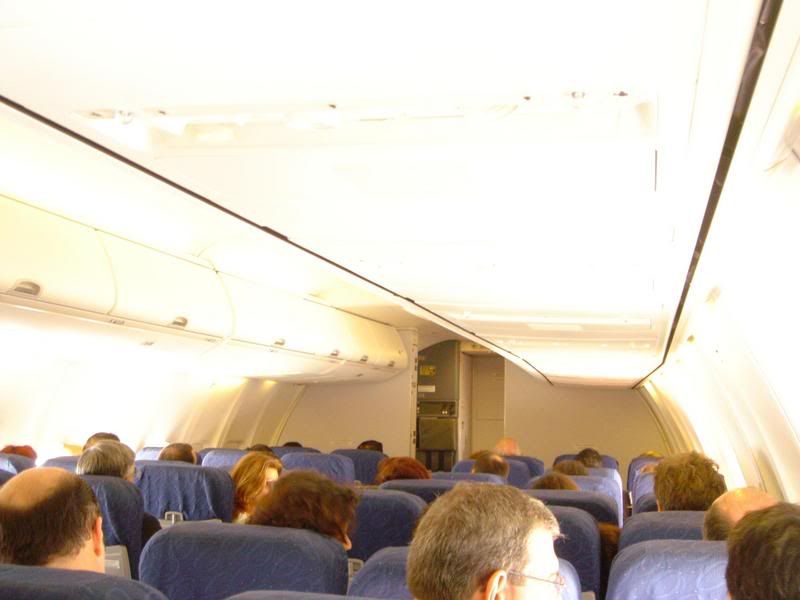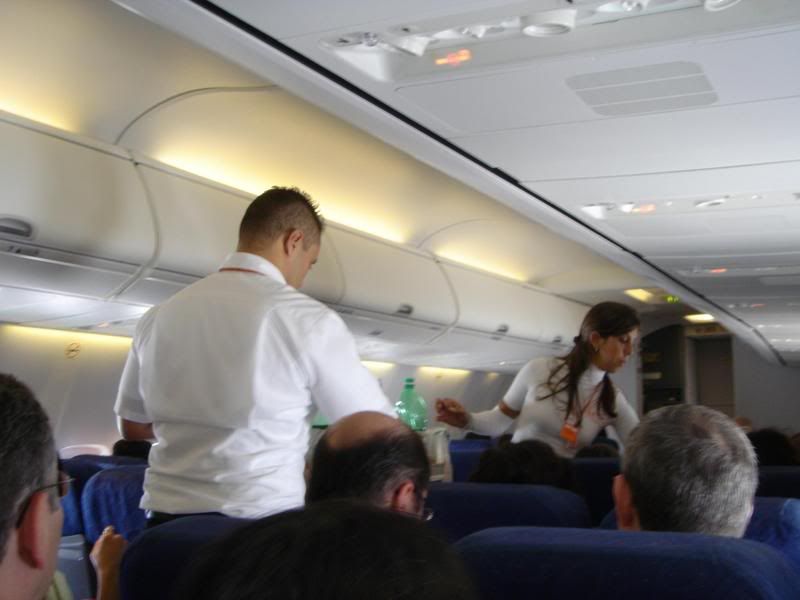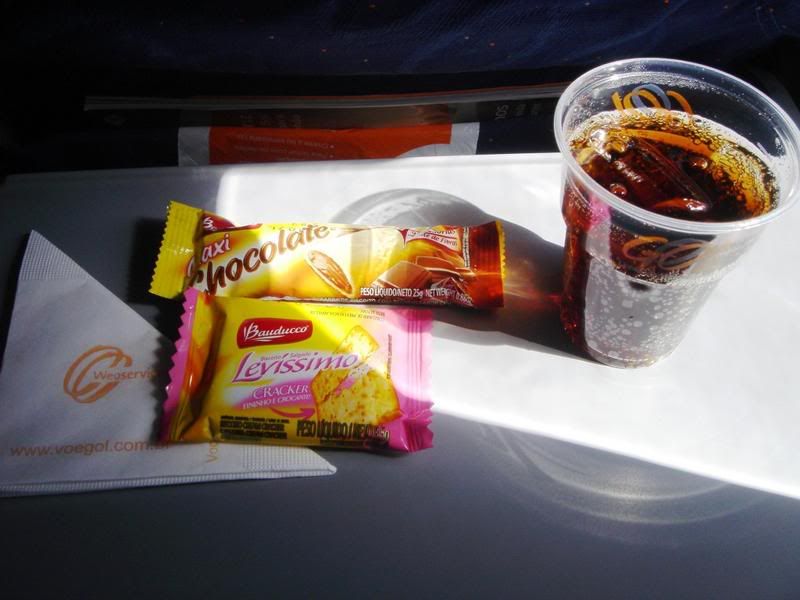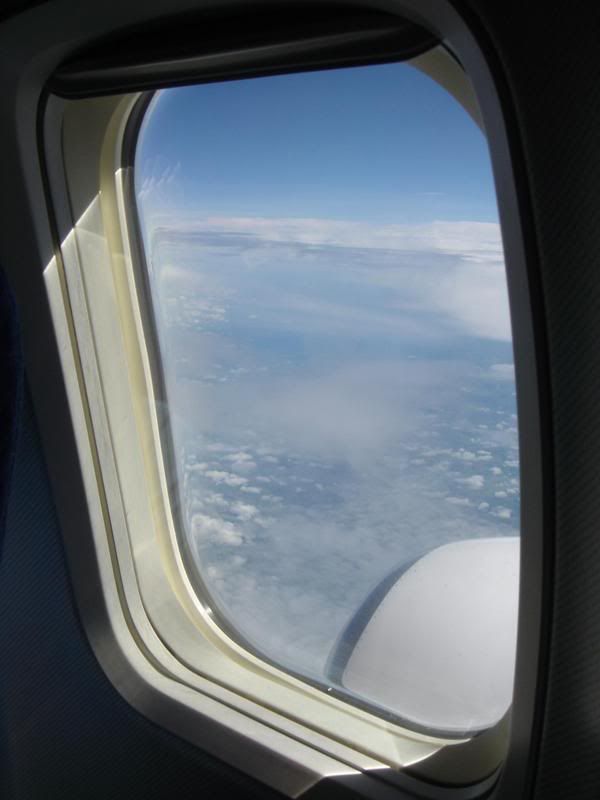 The flight was pretty uneventful, but I could spot some beautiful scenery, including this river with a crazy course.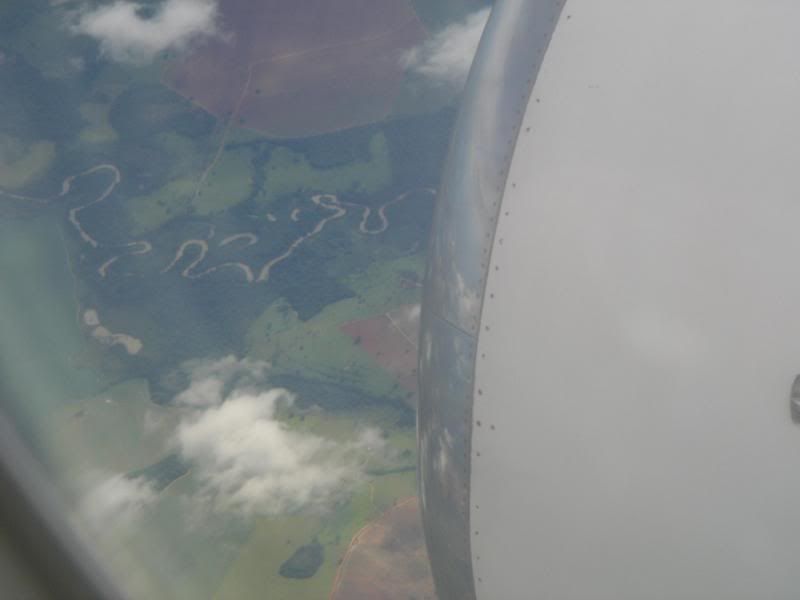 We descended passing over some farms, and as we were getting closer to the ground I saw the new runway of BSB with some 737 taking off, the hangars, including the old and abandoned Transbrasil´s 767s and some VASP 737-200.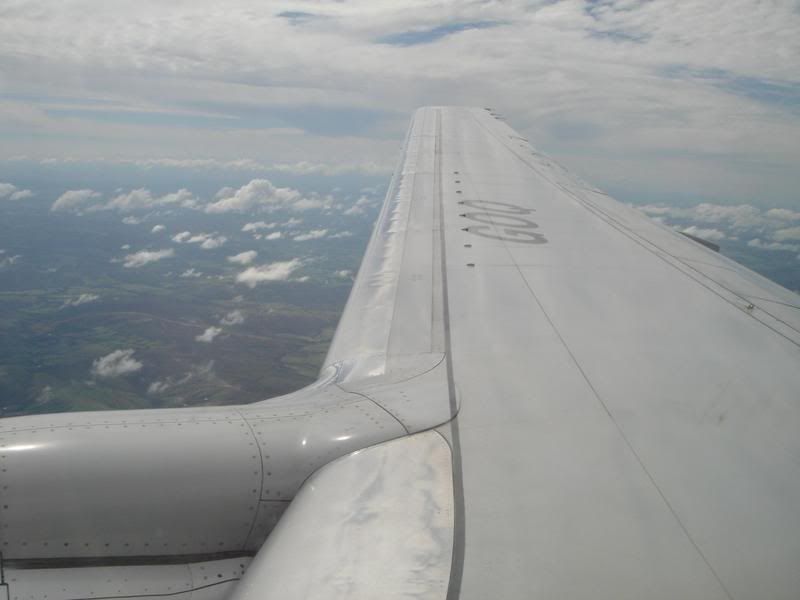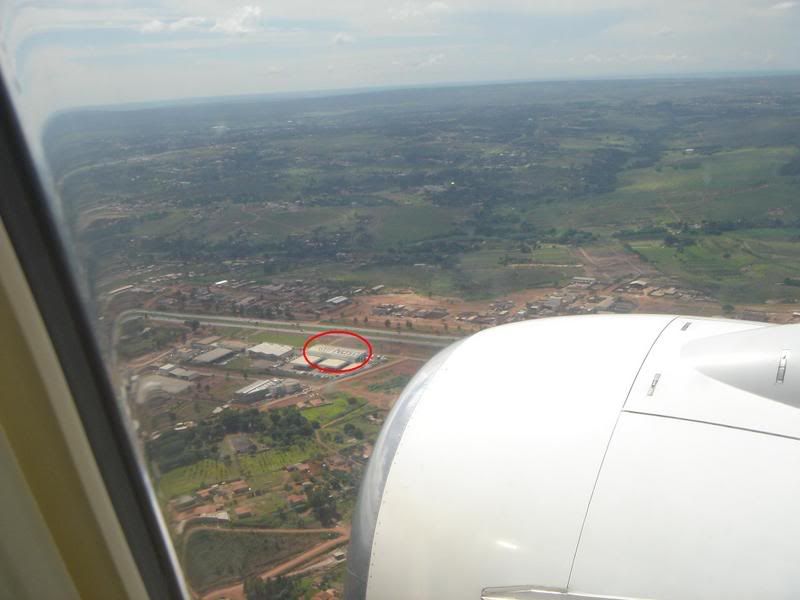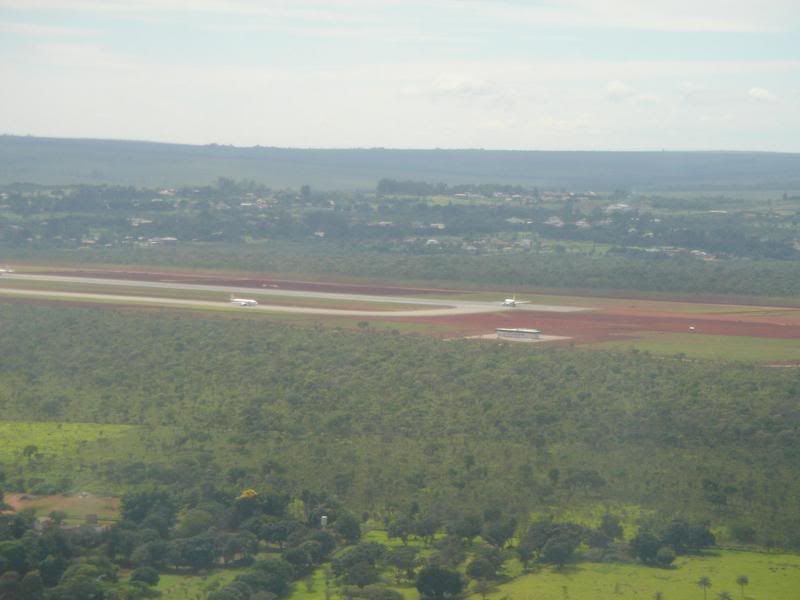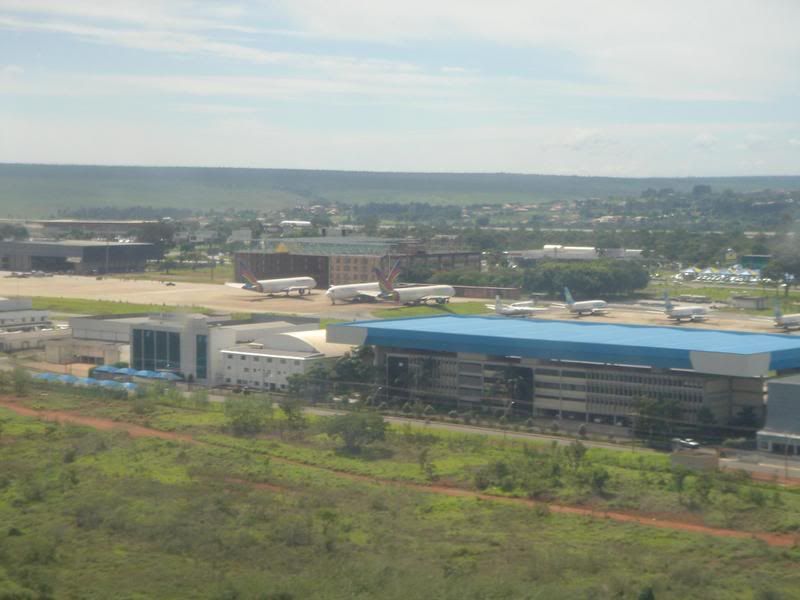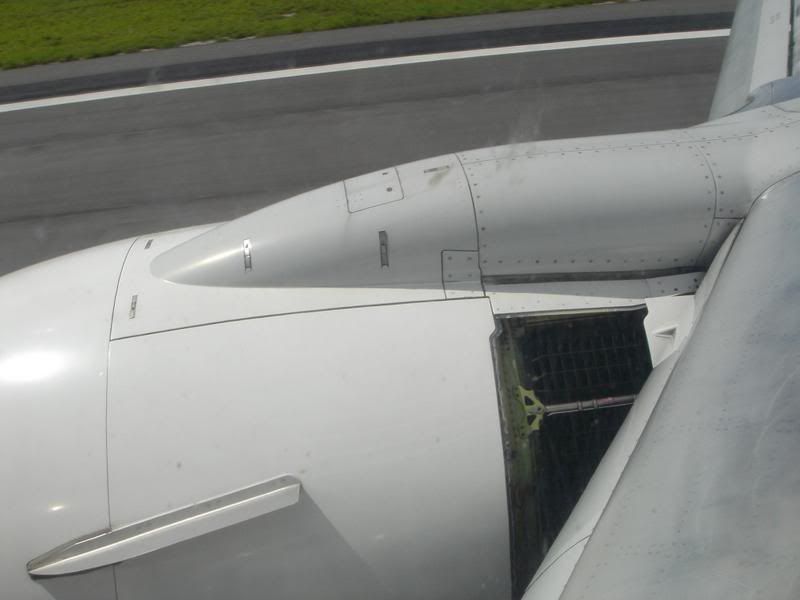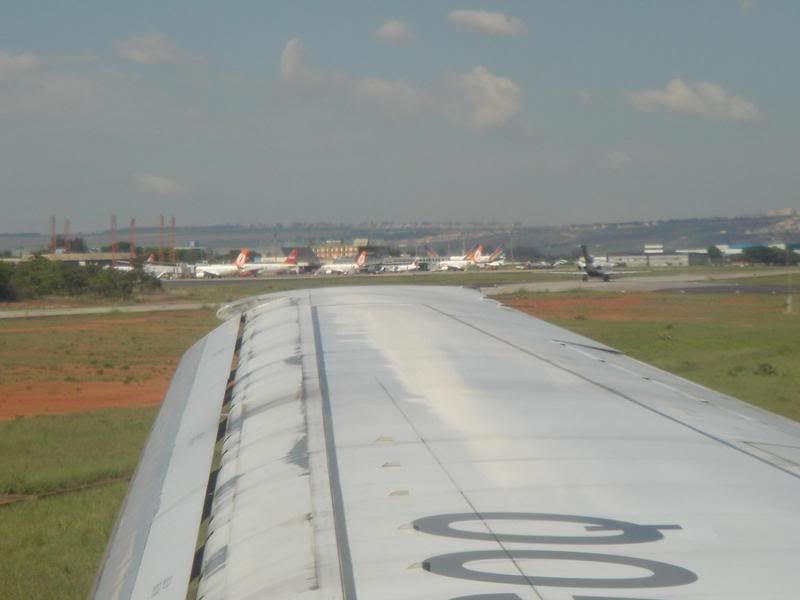 After a soft landing I saw a VarigLog 727-100 and the Presidential 707 of Venezuela. Hugo Chavez was there to have a meet with Lula. But it was still nice to see that beautiful Venezuelan bird, with the "Pegaso" image in the tail.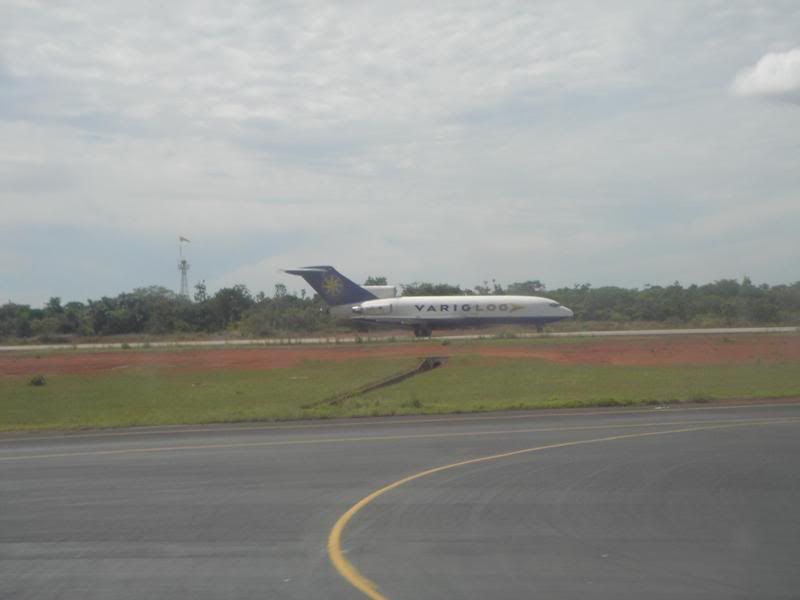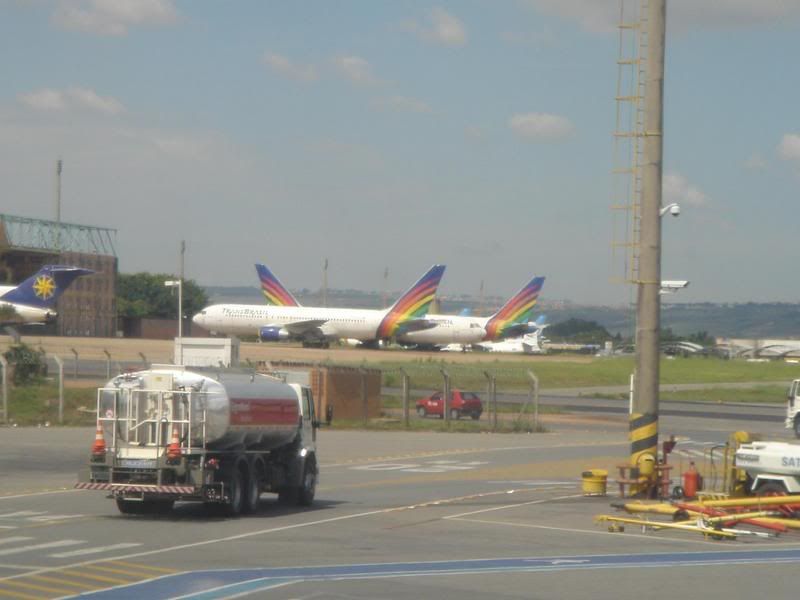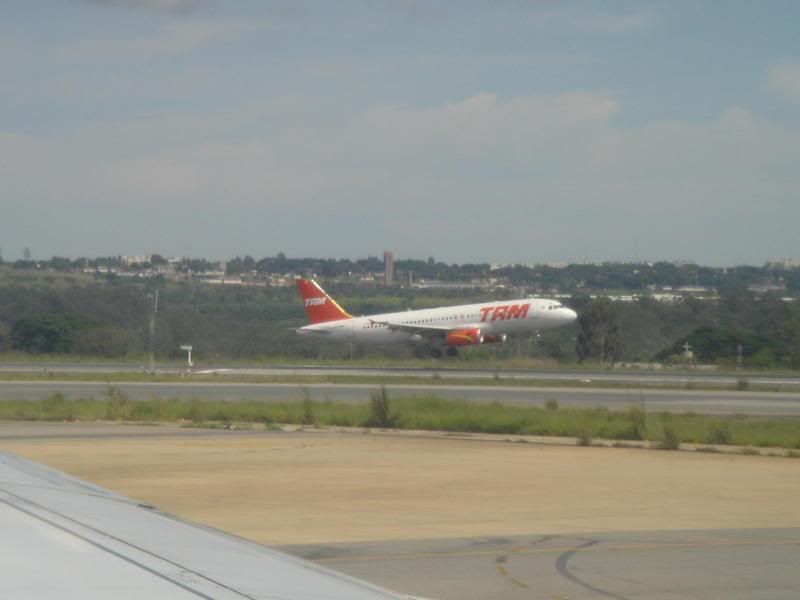 We disembarked thru stairs, what gave me the opportunity to take more pics on the ground: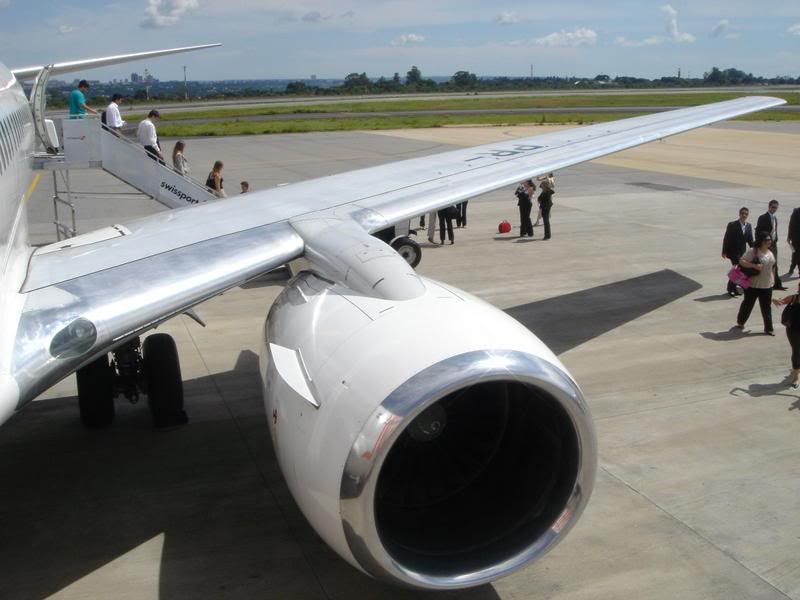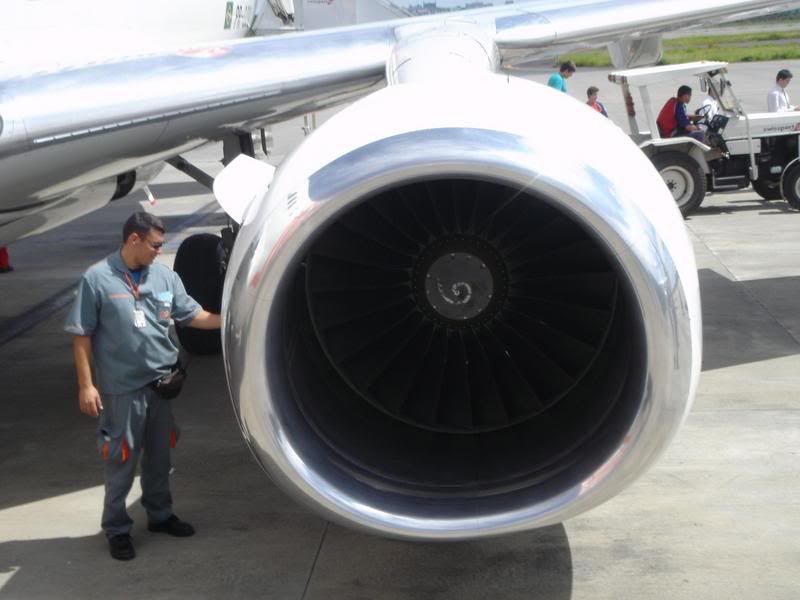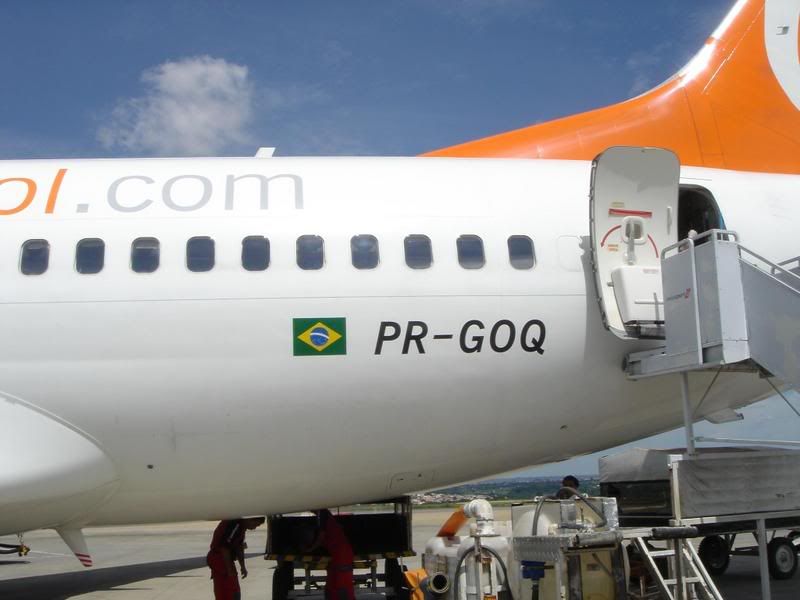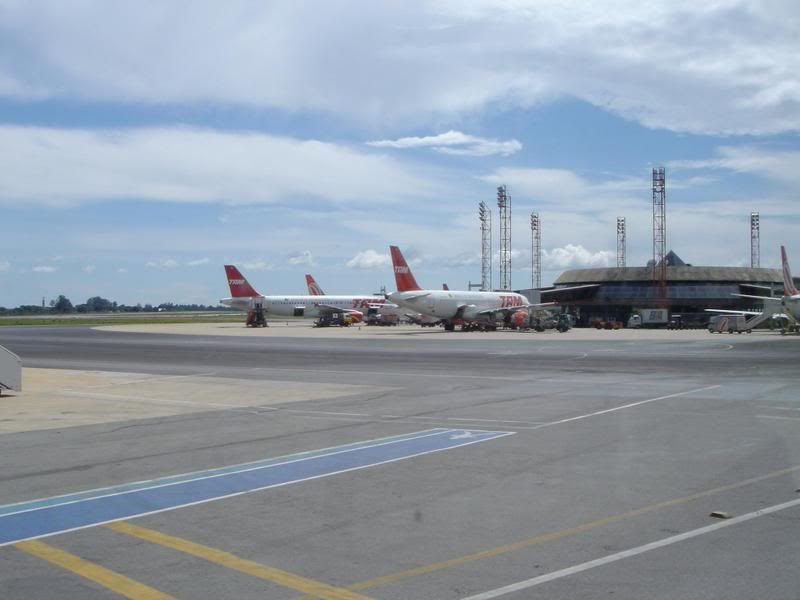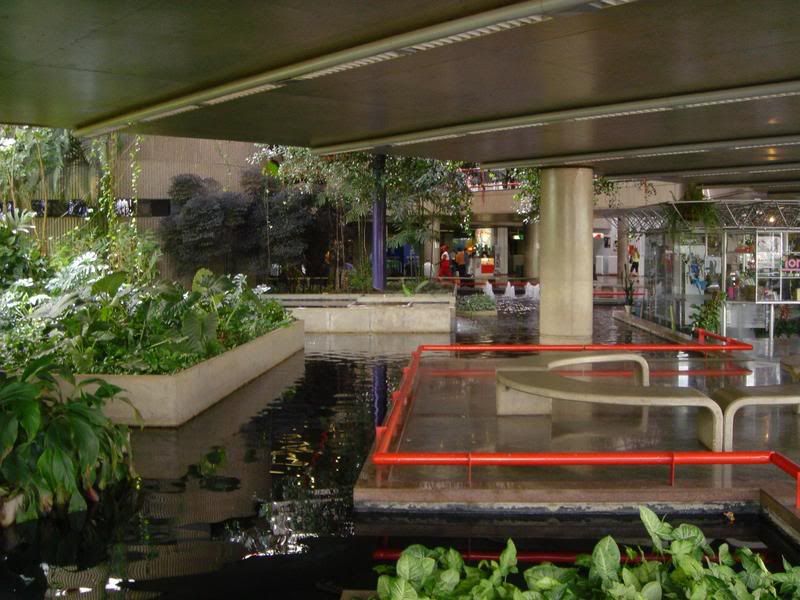 Brasília is a beautiful place. Everything is very big, the streets are extremely wide, there is no traffic like in São Paulo, and everything is very well treated and conserved. Completely different from the entire rest of the immense Brazil.
After enjoying the trip with my college friends it was time to come back.

AIRLINE: GOL Transportes Aéreos
FLIGHT: G31743
AIRCRAFT: Boeing 737-800SFP PR-GTG
ROUTE: BSB - CGH
SCHEDULED DEPARTURE: 7:25PM
PUSHBACK: 9:20PM
TAKEOFF: 9:50PM
ARRIVAL: 11:35PM
With the problems concerning Brazil's Air Traffic Control, we were already expecting a delay. At the check in counters of GOL and TAM, there were HUGE lines. People going to all over the country with ALL flights delayed for more than one hour
I checked in and asked for a window seat. The guy on the other side of the desk just said: "Impossible". Very rude! I asked him what aircraft would accomplish our flight and he said "a seven hundred". I said OK and headed to the gates area with seat 21C designed to accommodate me on that night.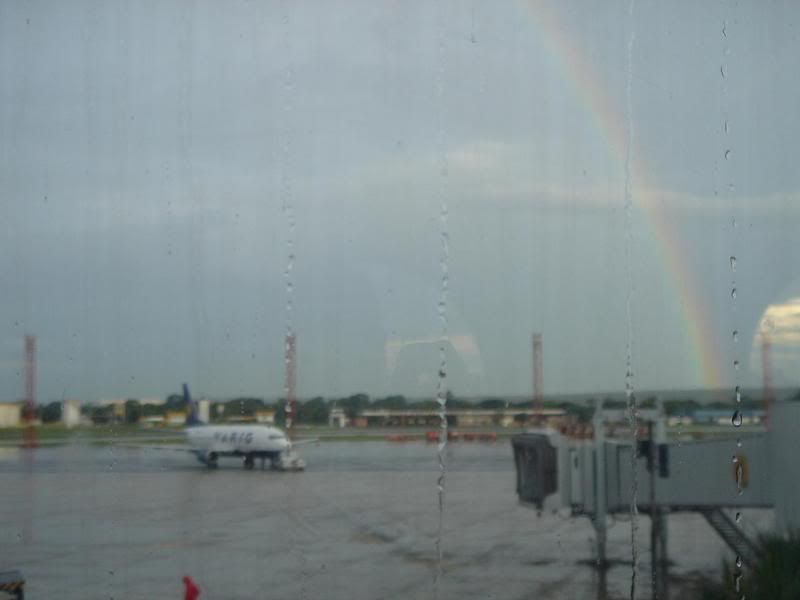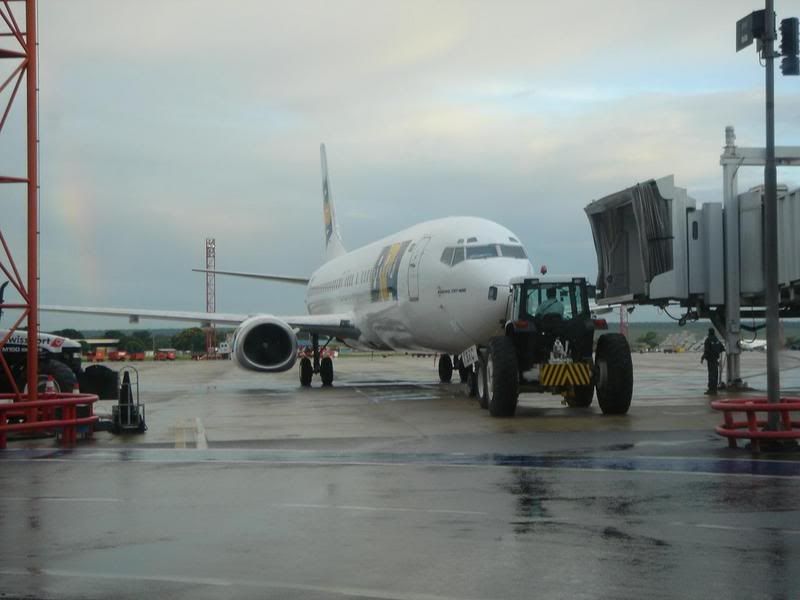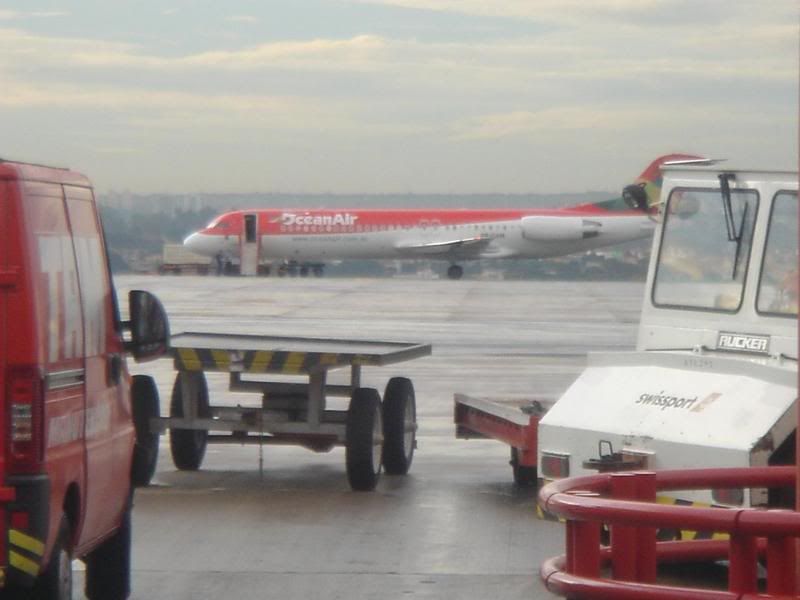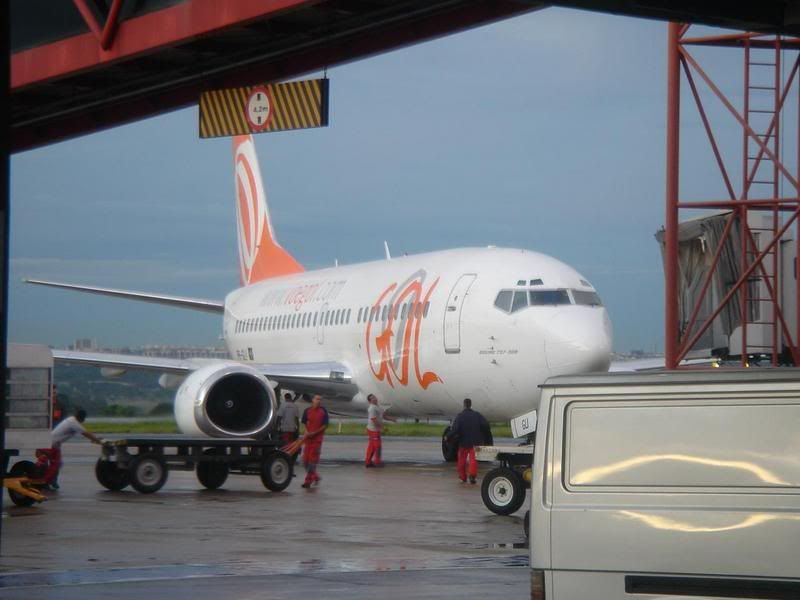 The whole group stood in that small BSB satellite terminal waiting, when, at 7:30, came the announcement that our aircraft had the landing in BSB confirmed at 8:30PM. This was really accurate information, as at 8:35 I headed to the assigned gate and saw a wing and a winglet. I thought that it could be one of the few -700 with winglets that GOL has, but as I walked closer to the window, I saw two emergency exits over the wing. "That´s an -800!!" I thought. To my happiness and surprise, I saw the registration PR-GTG in the rear of the aircraft body, which means that I was just about to fly one of the newest planes in the airline´s fleet, a 737-800SFP (Short Field Performance).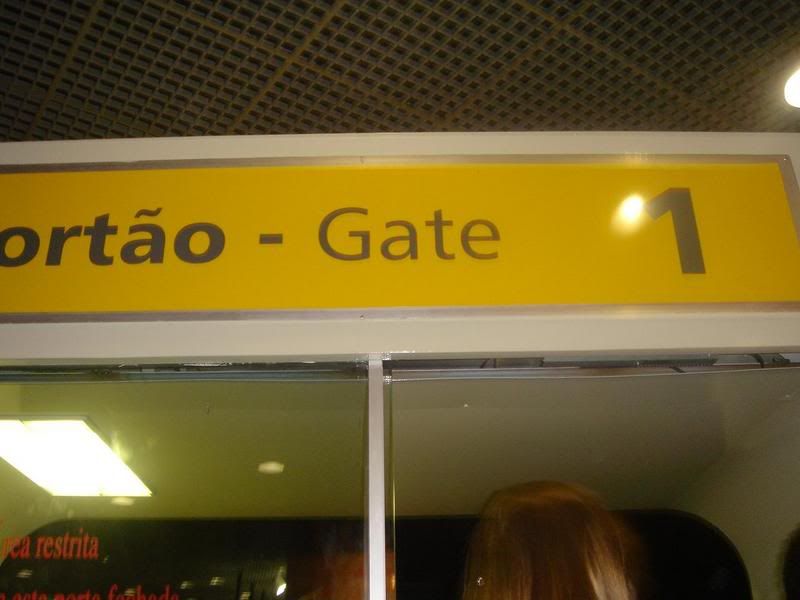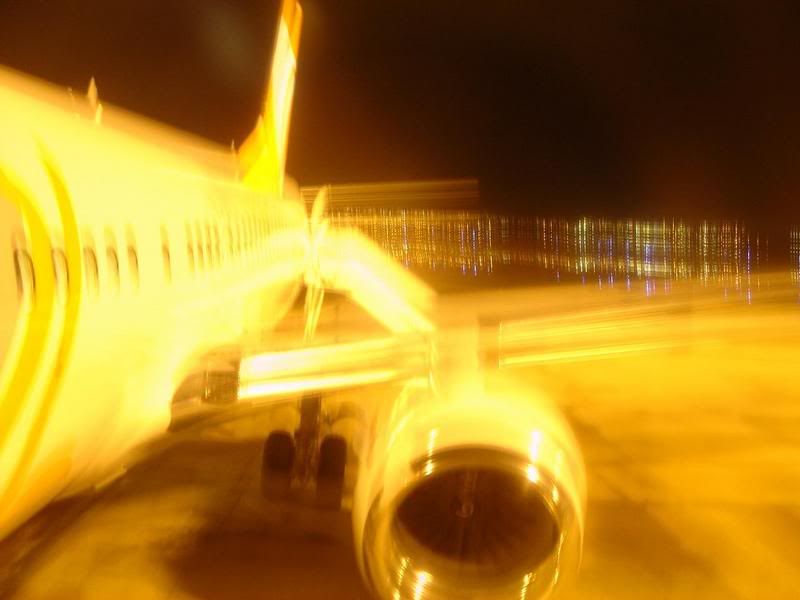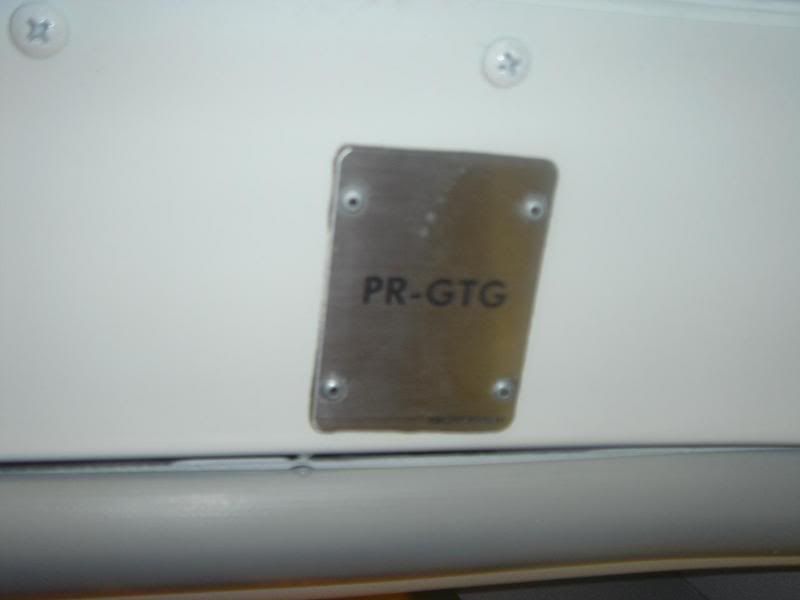 We boarded in this aircraft that still had a good smell of new, and I could change my seat with a good friend of mine, so I went to 21F, and got my so desired window.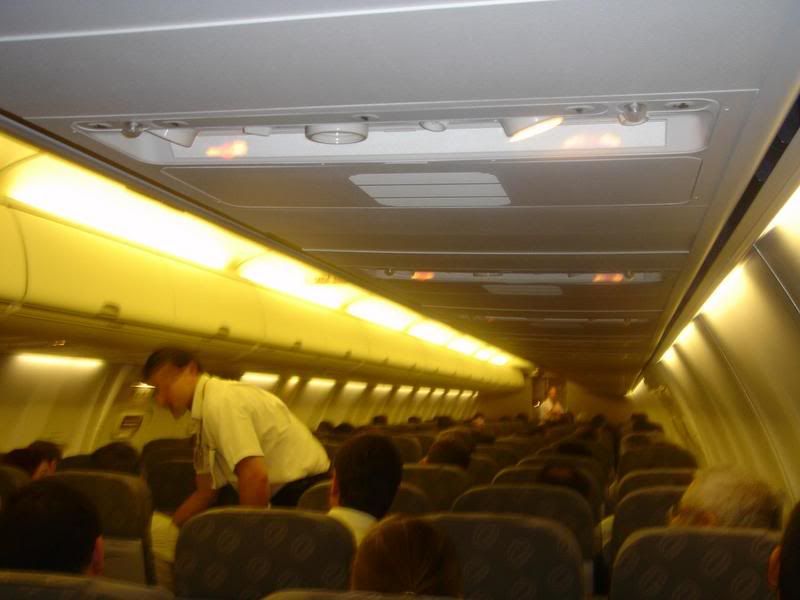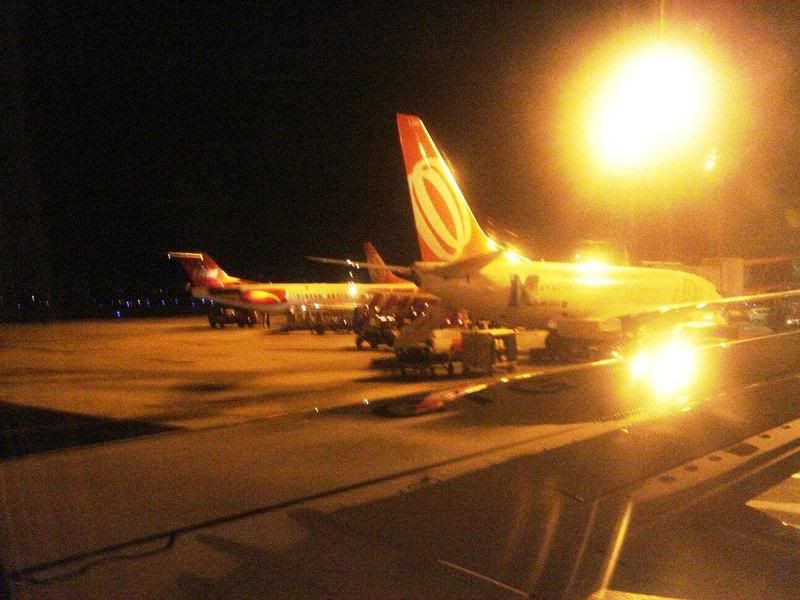 We pushed back and after taxiing a little, the aircraft stopped and the captain, thru the speakers, said that the ATC did not authorize our takeoff and we would have to wait for 15 minutes. I could see some Varig, BRA and TAM aircraft passing in front of us. We then headed to runway 29L. I could see the "Sucatão" or the ex-presidential 707 of Brazil.
We took off and after minutes, the same meal of the inbound flight was served.
When the service finished I walked to the rear end of the 738 and asked if I could visit the cockpit, that I was a great enthusiast of aviation, bla bla bla. Obviously I wasn´t allowed to go there before the aircraft was at the gate, but the crew was very nice to me, with smiles all the time. We had a short, polite and informal talk.
When we reached the São Paulo area, we had to orbit because of traffic. I saw some other aircraft orbiting too, but I couldn´t identify any of them. We descended in a cloudy evening and after passing over all the buildings we had a so hard, but so hard landing that I could see some people almost crashing their faces in the seat in front. We were pushed forward with a strength that I had never felt before. Maybe this is the effect of the Short Field Performance on the 737-800.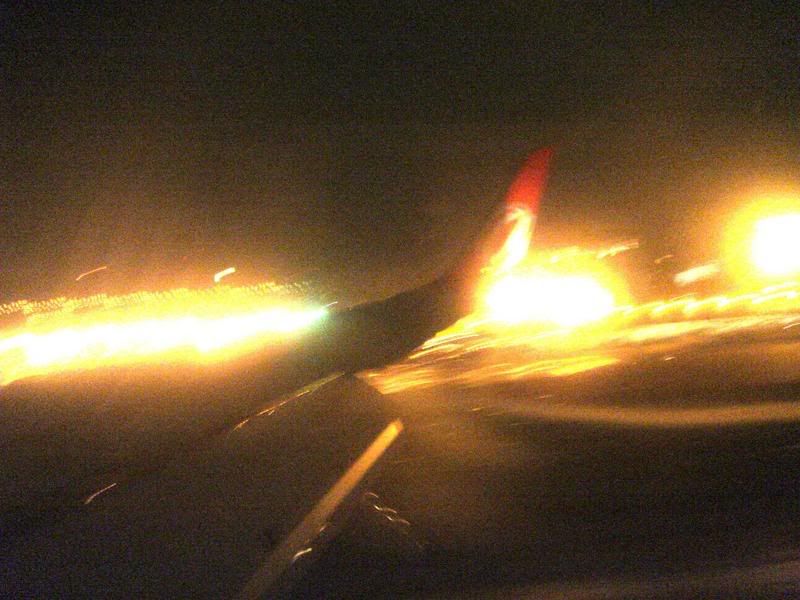 We exited the runway and stopped for another 15 minutes, because our gate was not free for parking. So after waiting, everyone was already very tired, we stopped in a remote area and deplaned thru stairs to then arrive in a pretty calm arrivals hall in CGH.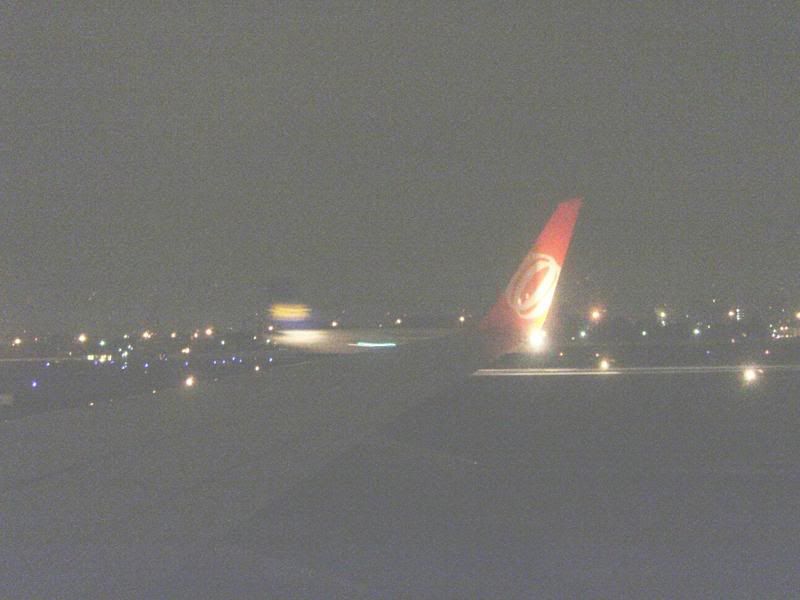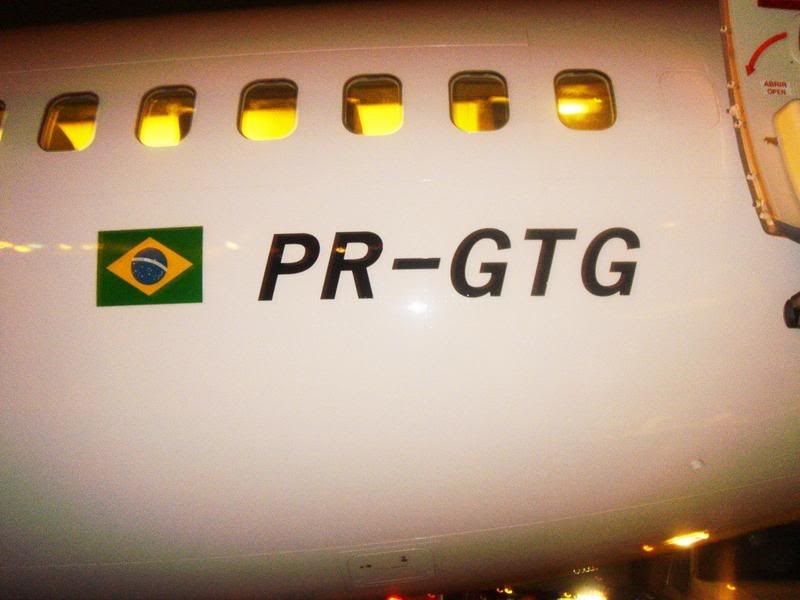 Conclusion:
GOL is a very good airline. They fly new planes and have a pretty trustful service. They are not exceptional, but as it is low cost, we get what we expect.
I would recommend GOL to anyone. The crew is the main attraction of the airline, as they are friendly and very polite.
Thanks a lot for reading this report!
Hope you enjoyed this description of the first time I went to Brasília and also the first time I flew a 737-800SFP.
I apologize for the bad quality of some shots. My camera is terrible for night/dark pictures.
Till´ our next flight!
TR763